If you're looking for some summer fun in the Alps then make sure you go to one of these places
There's no doubt about it, with breathtaking views, stunning scenery and the perfect summer climate, the Alps already has a lot to boast about. Add in cute towns dotted around the mountains, fantastic restaurants to choose from, and more activities than you'll know what to do with, and you're starting to get an idea of what the Alps is really like.
The thing about the Alps is everyone considers it the perfect place to go for winter. Don't get me wrong, it is, but if you're not into skiing or snowboarding (like me), then it's not always the number one destination to go! However, what you can't do in winter you can do in summer, and each ski resort opens its doors to hikers and adrenaline addicts alike looking to get outside and do something different.
Gone are the bleak landscapes of winter and in are the vivid colours of summer. With all the ice and snow melting, the scenery of the Alps completely changes to the point you wonder whether it's the same place; it's almost like you get two very different destinations for one, so it's no wonder Alpine resorts are becoming more and more popular in the summer. With excellent accommodation, quality restaurants and a bunch of things to see and do, there are a heap of places to choose from. That's why we thought we'd bring you four amazing AlpineElements resorts for a summer in the Alps.
---
Les Gets
Les Gets is a smallish resort in the Rhône-Alpes region in south-eastern France. Uniquely situated on the neck dividing Taninges and Morzine, it dominates the western part of the very famous "Portes du Soleil" area, one of the most important ski sports destinations in the world with huge events every year.
Still, Les Gets is far more than an exceptional skiing resort during the winter. Due to its ideal location in southern France it has an amazing summer climate, and it has evolved into a truly inspiring holiday destination providing its ever-growing numbers of visitors an array of outdoor activities and attractions, all enclosed into a majestic surrounding scenery of the slopes and the valleys.
Lez Getz has an immense system of biking and hiking trails, and you can still catch the ski lift to some of the most interesting spots in the area. Also, if canyoning, kayaking and paragliding are you thing, you can do that. Oh, and they have one of the longest ziplines in the world too!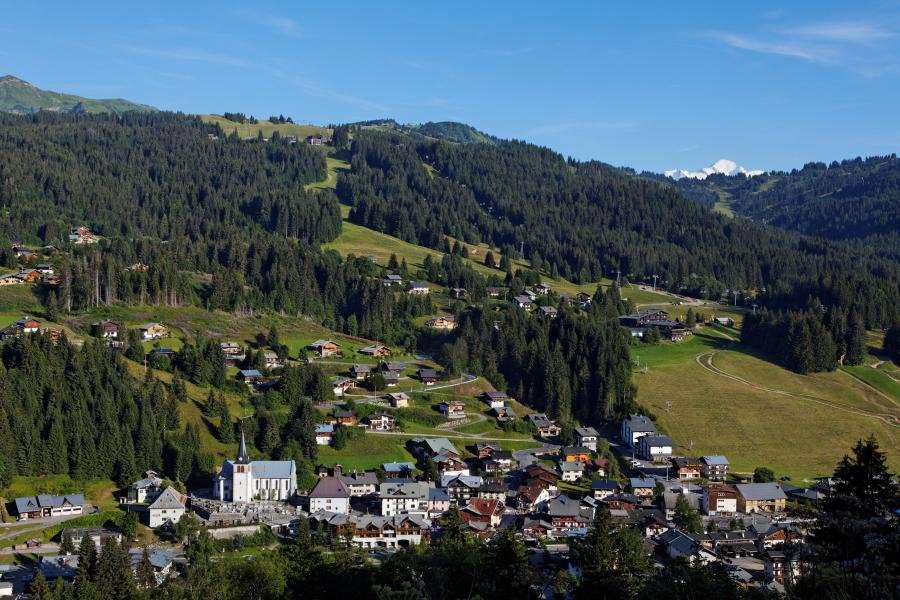 Morzine
Morzine is another, amazing resort in the Rhône-Alpes region known as one of the most picturesque skiing resorts in Europe.
Dominating the central part of the "Portes du Soleil" area, Morzine is teeming with beautiful chalets scattered around the local valley and surrounded by beautiful Alpine slopes. Its proximity to the famous Mont Blanc has bestowed the area with an excellent microclimate that makes both winter and summer vacations in the area simply an unforgettable experience.
Like its neighboring Les Gets, Morzine can meet every single summer holiday expectation: stunning views, excellent cuisine and a vast range of different activities tailored for the needs of solo travelers or larger groups of people. Morzine offers its visitors adventure parks, waterskiing, wake boarding, the world famous "fantasticable" zip wire, hydro speeding and dozens of other summer activities that you'll struggle to choose from.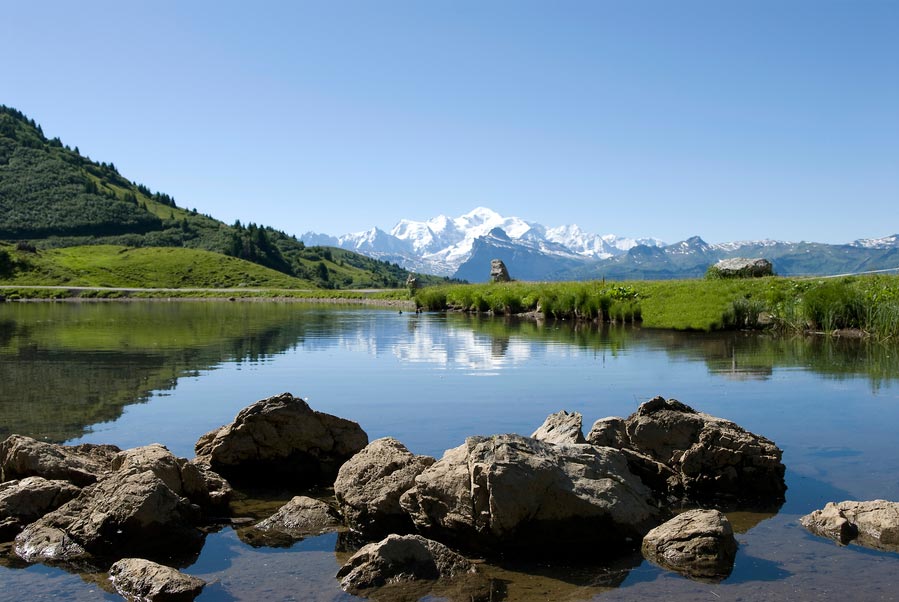 Tignes
Tignes is a quaint town in the Tarentaise Valley, again in south-eastern France, and it is without a doubt the most accessible of all the resorts in the region.
Tignes first emerged and gained prominence as a winter sport resort, dominating a large part of the renowned "Espace Killy", one of the most popular skiing areas in the world.
Despite its picturesque character, Tignes's infrastructure is much more built up as it hosted the 1992 winter Olympics and winter Paralympics. The resort offers the largest variety of sporting activities in the Alps and is situated around a beautiful lake offering a fantastic setting for water sports and the hiking's simply out of this world.
During the last decade Tignes has just become more and more popular with millions of visitors coming to the area. If you're looking for a place that has everything then this is the one for you!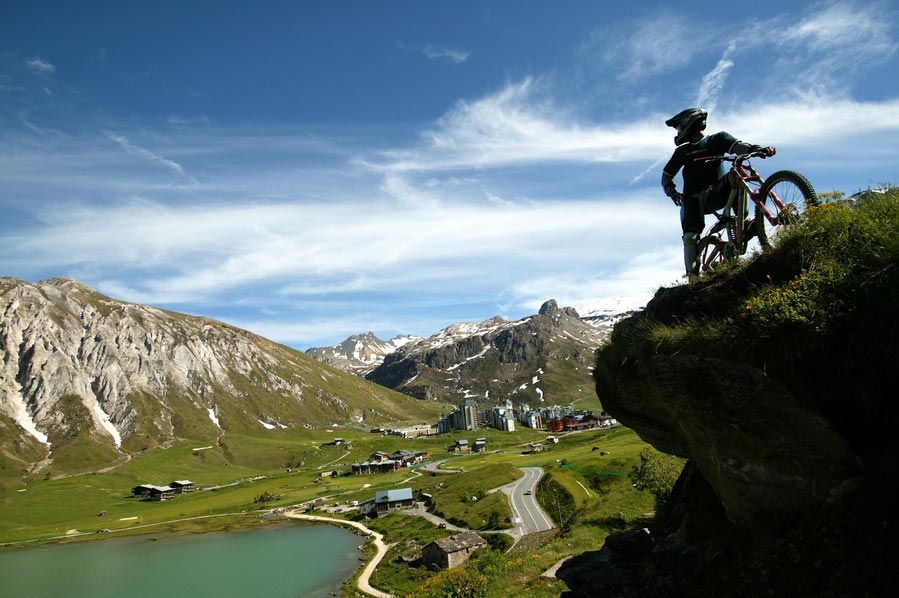 Val d'Isere
Last but by no means least is Val d'Isère, one of the most famous resorts in the word and just five kilometres away from Italy.
With experience in hosting World Cup alpine events (like the 2009 World Championship), Val d'Isere enjoys the same excellent transportation links as Tignes.
Val d'Isere is renowned for its class and style and is considered by many as one of the most aristocratic winter resorts in Europe. During the summer, the sun mingles gently with cool alpine winds creating a simply ideal climate for an action packed summer vacation.
If you're really looking to get the blood pumping the there's activities like rocking climbing and white water rafting to choose from, and again, the hiking in this region is just simply sublime.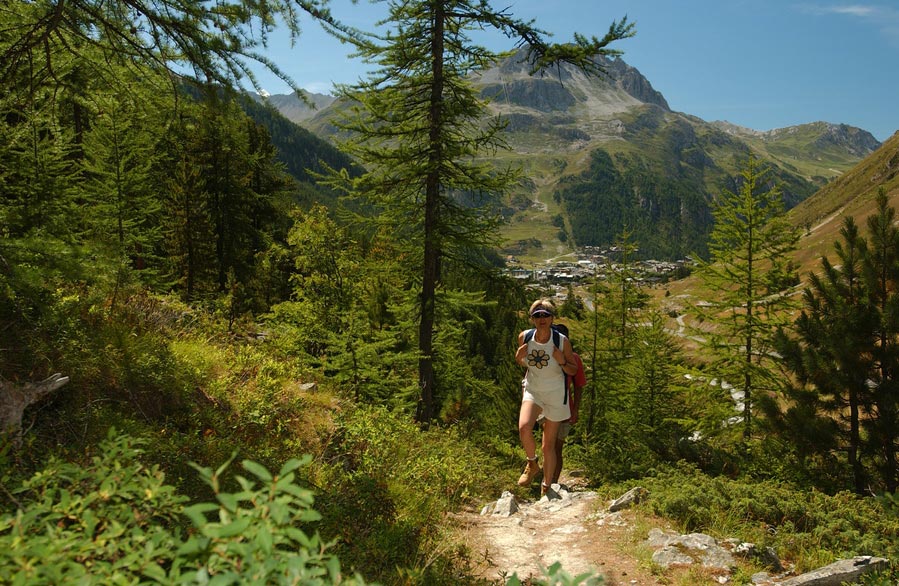 So, when deciding the next place to spend your summer holidays, you really can't go wrong with Lez Getz, Morzine, Tignes of the world-famous Val d'Isere. Who says ski resorts are only good in the winter???
Like this blog post? Then make sure you Pin it!
Save