Hiking in Austria, hitting the wedding season and partying in Macao (kinda…), this is everything I've been up to in August!
Hi guys and welcome to my FIRST EVER MONTHLY UPDATE!
Despite being a blogger for the past 5 years this is the first time I've done a monthly update all about me. I know, I know, talk about being late to the party. It's like turning up to a club and the music's stopped, all the lights are on and half-drunk plastic cups are everywhere.
I don't even know if bloggers still really do monthly updates anymore, but I wanted to give it a go and let you guys know what's been going on behind the scenes each month.
For those of you who follow my blog, you'll know I'm rarely emotional or personal at An Adventurous World. Well, that's all about to change guys! I want to start telling you what's going on in my life a bit more and to create more meaningful relationships with my followers.
That's the idea anyway, but I vow that this isn't the first and last monthly update. It's definitely something I want to keep up with, so I really hope you're on board with it. If not you'd better stop reading…
One of the reasons why I wanted to start doing these updates is because blogging has become quite formulaic at the moment. It doesn't matter whether you're on Facebook, searching for something on Google or watching your favourite vlogger on YouTube, you often see the same type of content like "Totally Epic Things to do in Croatia" or "Everything You Need to Know Before Visiting Paris – The Perfect Blog for a Romantic Weekend Away!"
Don't get me wrong, I know I'm guilty of that type of content as much as the next guy, but I feel that a little bit of my personality has been lost over the past year or so. This is me getting it back. Or trying to at least.
So, what have I been up to this month? Well, it's been a busy one but not for the usual reasons of being a travel blogger!
Exploring Alpbachtal & Wildschönau in Tirol, Austria
I've only been away on one trip this month and that was with Visit Austria to Alpbachtal & Wildschönau in Tirol.
I've said this a number of times in the past, but I think Austria is such an underrated summer destination for a holiday. If you're into beautiful landscapes, mountains and lots of hiking, then this is the place for you. Also, it's a fraction of the cost of Switzerland which is a real plus too!
While I was in Alpbachtal & Wildschönau I completed some incredible hikes. My favourite one was called the 'alm to alm hike' (which is the hut to hut hike for us English folk). This was a 12 km, 7-hour hike then went from one dairy farm to the next. Basically, it was 7 hours of hiking and eating cheese in the gorgeous countryside of Tirol. I mean, that sounds good, doesn't it?
All in all it was a really great trip though. Also, I tentatively say this, but the video I've produced *might* just be the best I've ever done. I really can't wait to share it with you that's for sure!
Wedding season
You can see how much fun I'm having here already!
August 2019 will forever be known as the month of weddings for me. This year I've had 3 weddings all in August. I was best man at one, an usher at another, and one without responsibilities whatsoever (which I took full advantage of). Oh, and one of them was in Croatia too, but a little more on that in a minute.
Now that Chloe & I are engaged and we're planning a wedding for next year, I'm starting to analyse every wedding I go to. Things like how many canapés people eat, what are the table decorations like, did the couple have a choreographed first dance or did everyone just pile in on the dance floor. You know, things like that.
For those of you who haven't done it yet, I can tell you now planning a wedding is one of the most fun things you'll do in a relationship but it's super stressful too. Still, I love going to other people's weddings and getting one or two ideas from them to use in ours.
But not only that, I just love weddings! Seeing your friends get married is such a beautiful thing and I love the whole day partying with your mates. For me they're always up there with my favourite weekends of the year – well these 3 weddings weren't any different.
Also, special props to my friends Chris & Annie for getting married in Croatia. They got married on the tiny island of Vis, 2 hours south of Split. It's their favourite place that they fell in love with years ago and it made for such a personal and special wedding. In terms of locations it was pretty unbeatable – thanks for that guys; I'm not too sure mine will be able to compete or compare!
Partying in Macao and being on rum time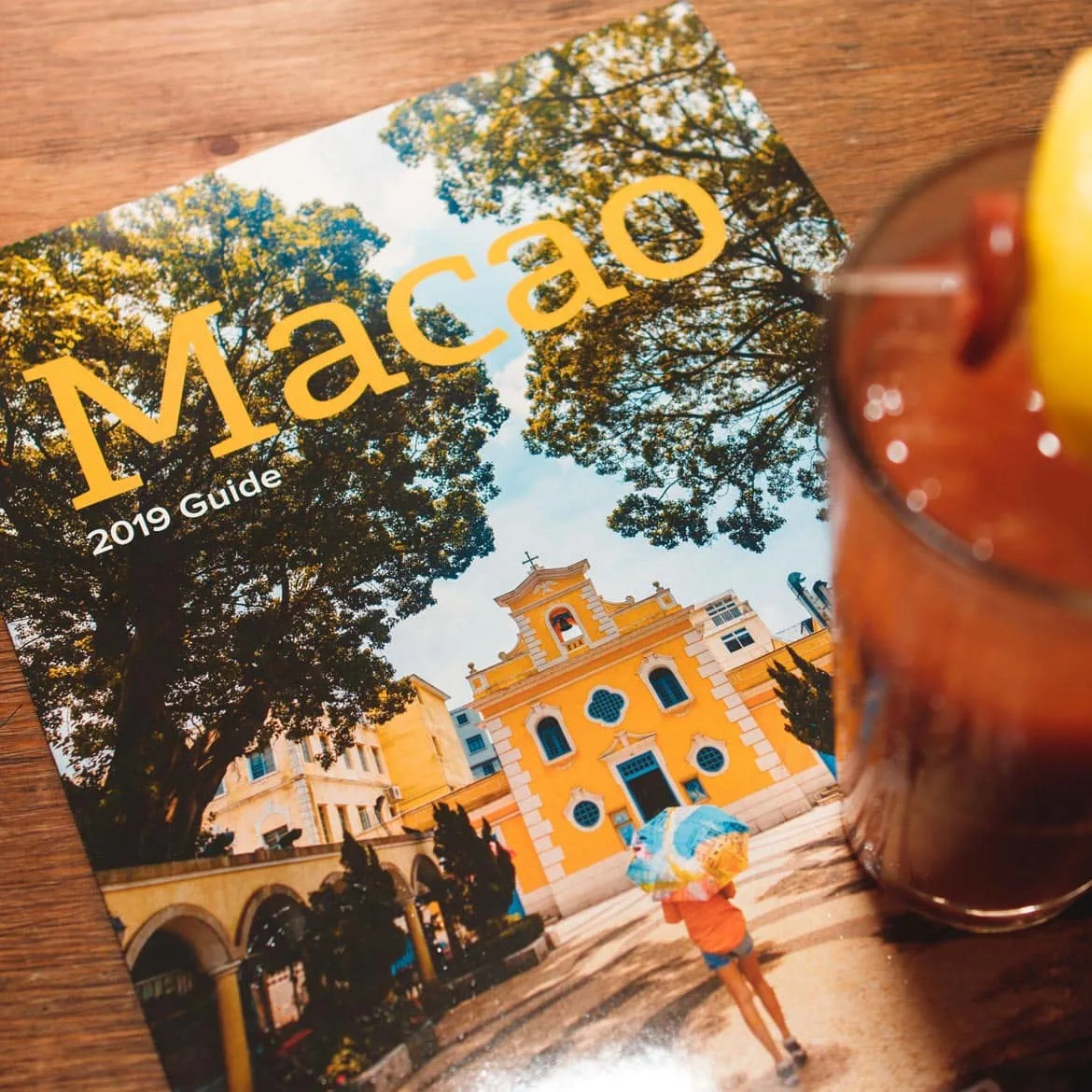 This month I went to a couple of really cool events. The first one was with Visit Macao. This was like partying in Macao without travelling the 5,693 miles (yes, I just looked that up).
For those of you who don't know much about Macao, it is a country just off the coast of China and very near to Hong Kong. It's really famous for being a former Portugese colony, so there's loads of European influences from the architecture to bakeries making custard tarts.
Macao is also really famous for its amazing nightlight and gambling. It's essentially Asia's answer to Las Vagas, so the event was a pretty wild night where we were making signature cocktails and chatting to like-minded people.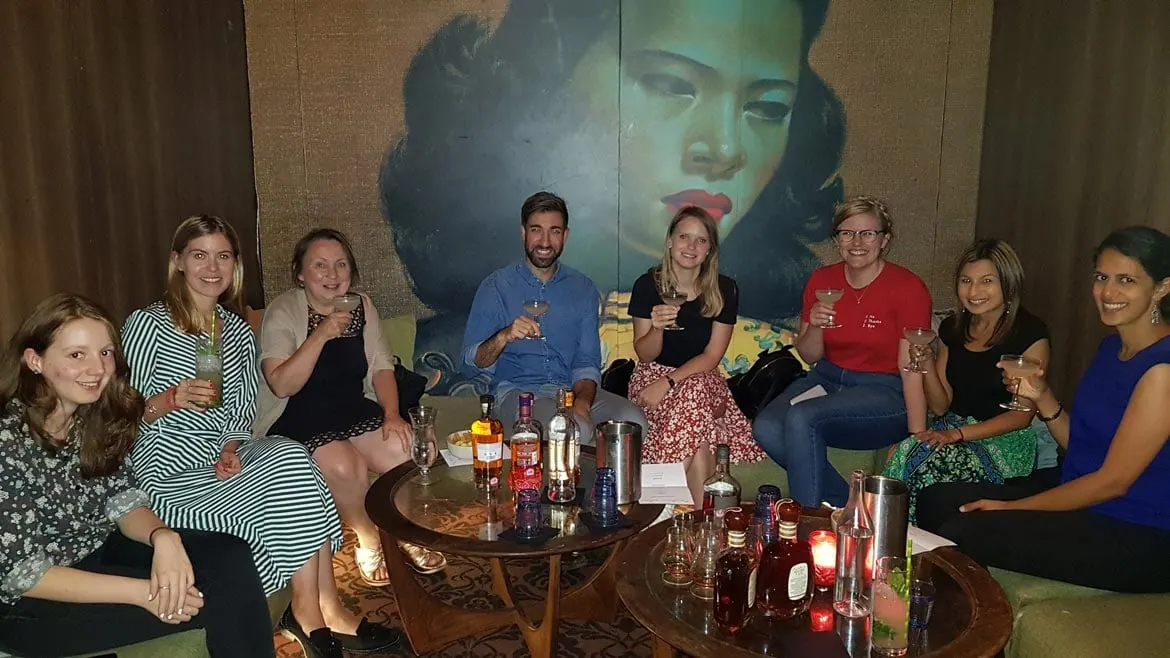 The other event I went to was with the Saint Lucia tourist board and the hotel Cap Maison celebrating International Rum Day. I didn't even know International Rum Day was a thing, but now I'm wondering why every day isn't a rum day???
The event revolved around tasting 7 different rums from the Caribbean, a number of which came from Saint Lucia. It was such a fantastic event learning all about different types of rum and what to look out for. Basically, if you're ever in a rum tasting session yourself, go for the words 'oak-ey' and 'carameley'.
The rums were delicious though and the Chairman's Reserve from Saint Lucia was a particular favourite. Hopefully I can get out to Cap Maison to try their signature rum on the beach though – I have a feeling that would be the winner!
Becoming a friend of the Modern Man
Since I've got back from my last trip I've become a friend of The Modern Man. This is a male grooming site selling everything from the best beard oils to fragrant face scrubs.
Being your average guy, I really don't go shopping all that often for grooming products. I usually wait until I'm down to the last finger of hair wax before buying a new tub.
Well, with The Modern Man I'm trying out a few samples to see what I like without having to leave my flat. Also, it's great taking small samples with me travelling so I don't have to leave things like my beard oil at home.
Ever since following Robin from Man For Himself (if you're looking for male grooming tips then you've got to check out his YouTube channel), I've been more conscious of skincare, especially when I'm on camera so much. It's nice that I can have these things taken care of without having the embarrassment of buying certain products in the shops!
---
Anyway, that's it for my update this month and something a little different on the site. As I said, I really want to be more personal in these updates and give you an insight into behind the scenes.
As this is new and completely different to what I usually do, I would love to know what you think of these updates? Do you like them? Do you want to see more of them? Or do you not really care at all? I would love to know what you think in the comments below so I hope to hear from you!