From buying our first home together to my travel plans for the year, this is a little life update with what's been going on recently!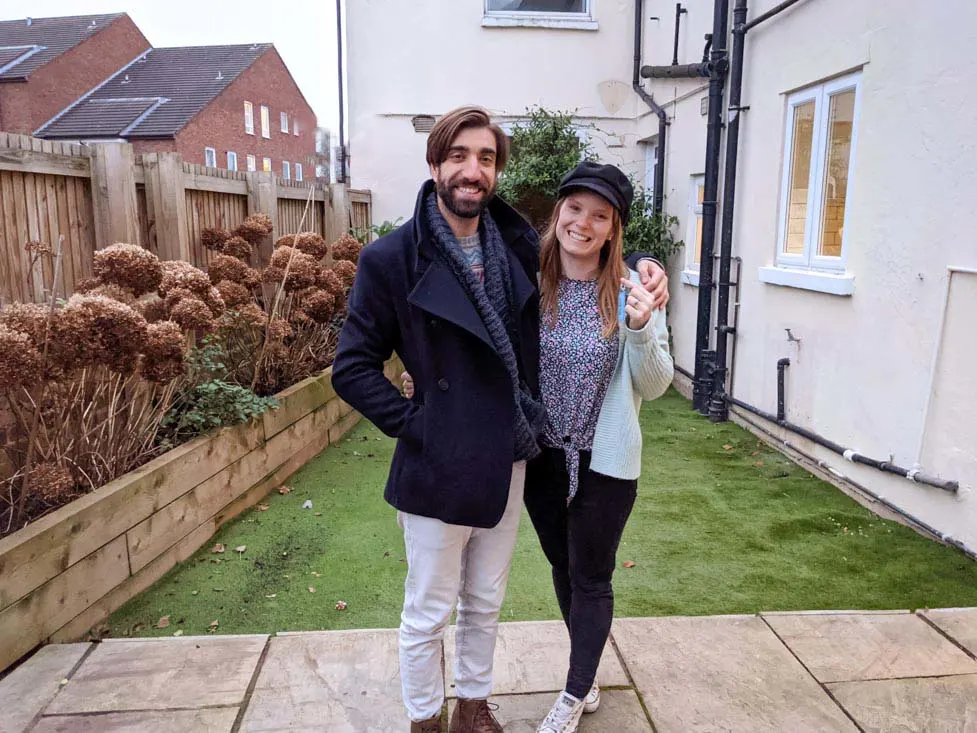 I'm not going to sugar-coat the fact I hated 2020. I think we all did.
Our wedding was cancelled, all my travel plans put on hold for the immediate future, all my business plans for the next couple of years in tatters. I'm not going to lie, it's been really hard.
However, instead of just being a downer about everything, the pandemic has given me a lot of time to reassess everything in my life. And from that, there have been loads of positives too which I'm thankful for.
When you've got nothing but time on your hands, it makes you look at what makes you happy, what you can build on. And when your business plans are in tatters, it's time to pivot and doing something different. That's what I did and it worked for me.
Working on the Great British Bucket List and the Travel Print Store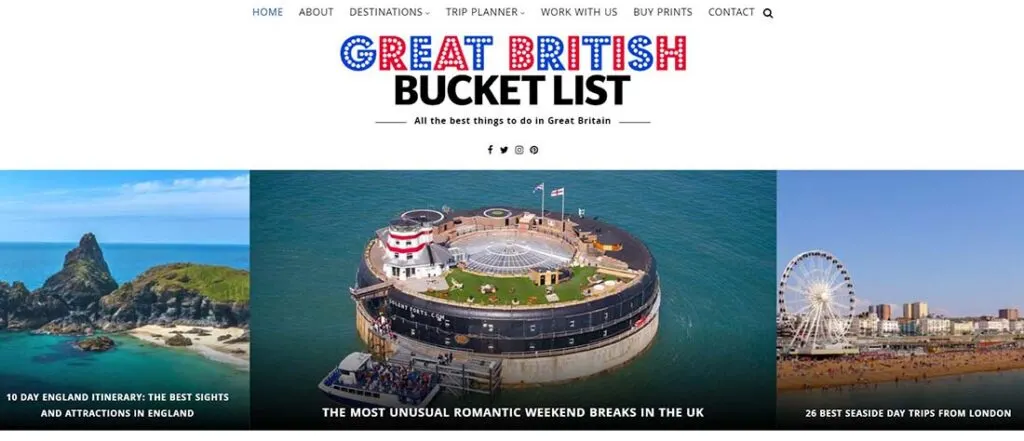 When things were rock bottom last year, Chloe and I decided to pour all of our efforts into our second blog, the Great British Bucket List.
Our thoughts were, if it's going to take international travel a couple of years to fully recover, then that means domestic travel is going to boom.
We wanted the Great British Bucket List to become people's go-to blog when researching the best things to do in Great Britain. What we didn't expect was it becoming such a success so quickly.
Our blog was voted as the 'Best Staycation Blog' in the Teletext Travel Awards, and it picked up silver as the 'Best Travel Blog' at the British Travel Awards which was such a huge honour. We honestly didn't expect it at all, but we're so happy all our hard work and passion for Great Britain is paying off.
Obviously that's going to continue this year, and we've already got some great trips lined up. Hopefully international travel comes back too, but if not we're very happy travelling around the United Kingdom!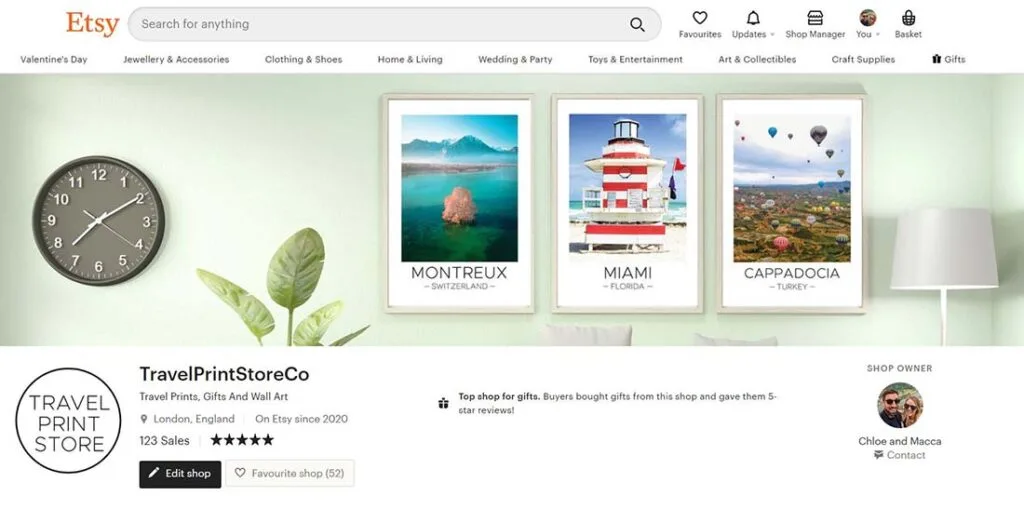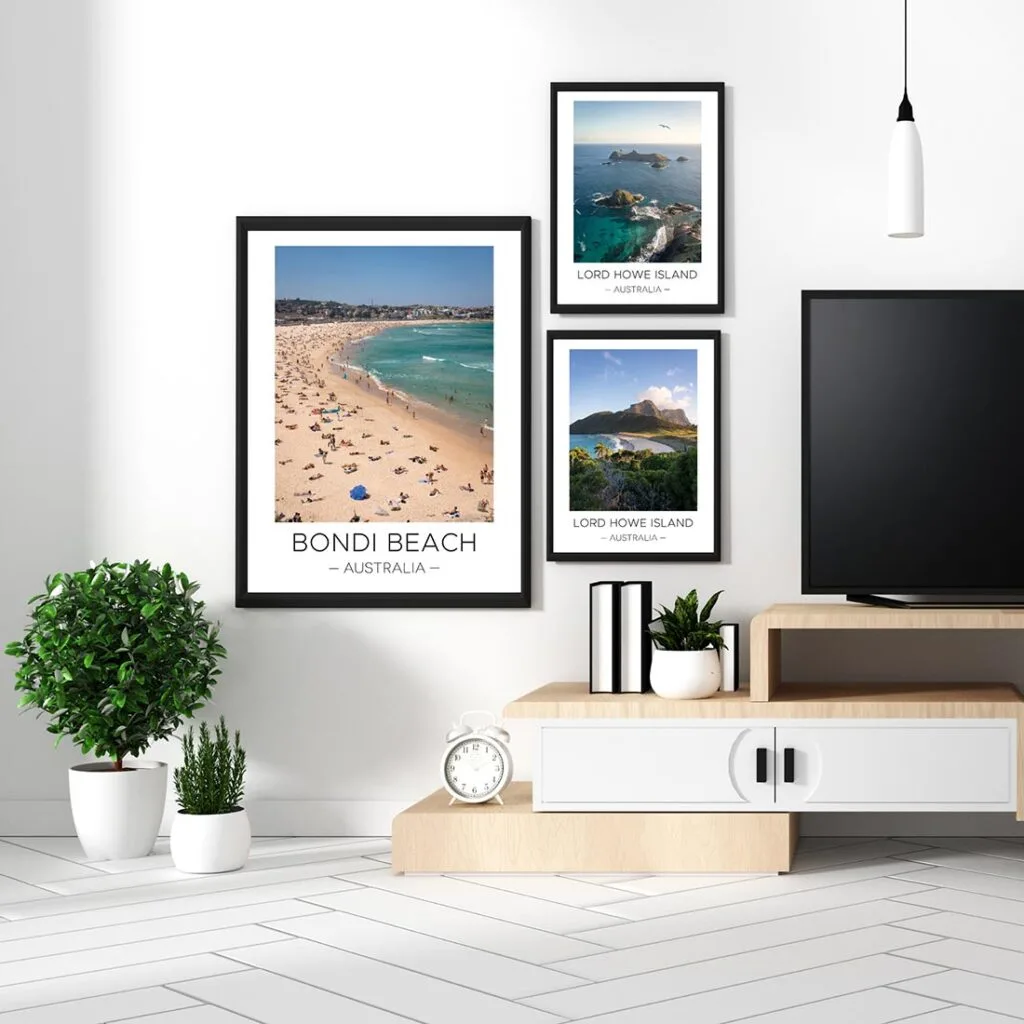 The other business we started together was the Travel Print Store. This is our Etsy shop selling some of our favourite prints from our travels around the world. Hopefully you've seen some of our prints on my Facebook and Instagram pages.
This was something we've wanted to set up for ages, but we never found the time to do it. Well hello pandemic.
Even though our shop has only been running for over six months now, it is such a good feeling every time we make a sale. And we've had nothing but 5* reviews so far which is amazing.
I think there's something so satisfying about selling a physical product. Chloe and I have always spoken about running a wine bar or a café at some point; we actually see the Travel Print Store as a stepping stone for this. It definitely is giving us an insight into what running a shop is like!
Buying our first home in London
One of the other things I am extremely grateful for is having the time to buy our first home together.
This is the naivety of inexperience, but I just didn't think it would take such a huge amount of time buying somewhere.
As first-time buyers we were ready. We'd saved up our deposit, had our mortgage approved, and obviously had so much time to sort everything out because we weren't travelling at all, and it STILL TOOK 6 MONTHS to exchange!
To be fair, none of it was our fault, it was all with the sellers, but I just didn't think it would ever take that long. After speaking to all my friends, it seems everyone has a shocking experience when buying which is worrying. Is it ever easy? Please tell me it gets easier!?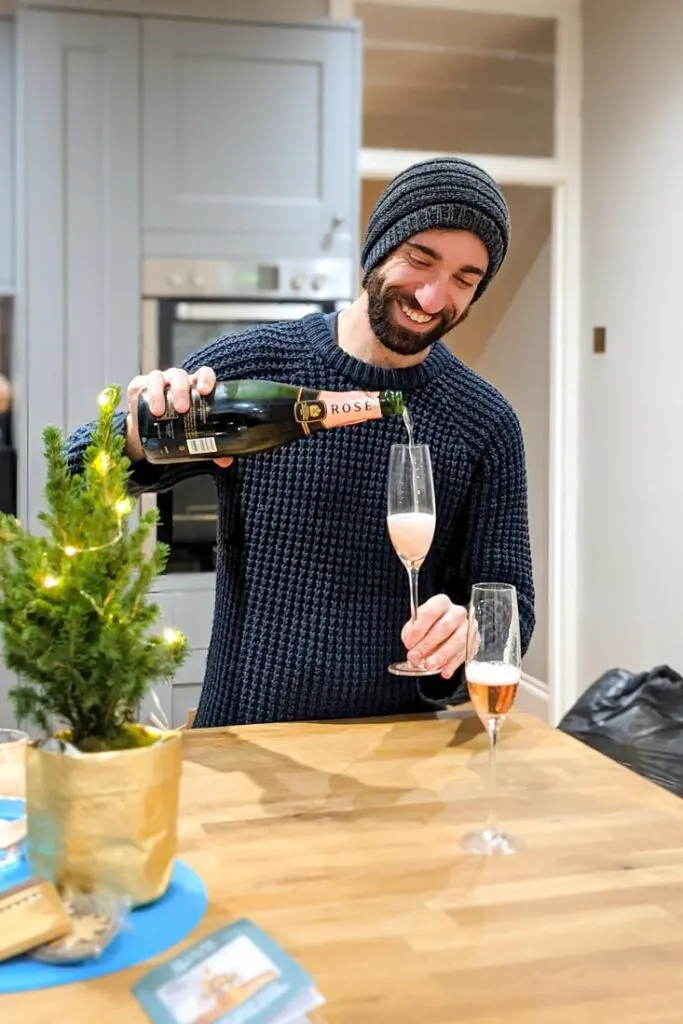 Still, if we were travelling, we would never have been able to find our dream flat, and we definitely wouldn't have had time for the admin side of things.
And now that we're in, it already feels like home, you know? Don't get me wrong, there are still loads of things we'd like to do to make our mark and add our personality to the place, but it's so nice waking up each day thinking "this place is all ours." Feels like we've levelled up as adults.
The secret to an easy life at the moment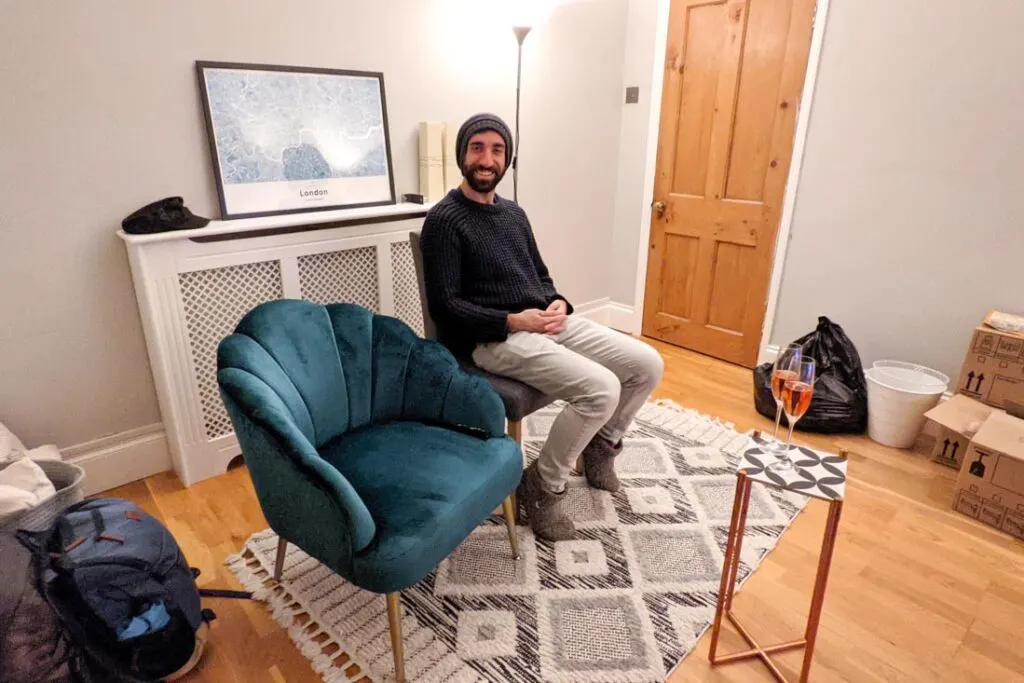 As Chloe and I have always been fairly nomadic bouncing from place to place, we've had to start from scratch with setting up our home. That meant buying big ticket items like a bed, a sofa and a table. We've bought all of those now, but it still seems like we've got so much more to buy.
One of the things we both wanted was a really good bed. There's nothing quite like having a big comfortable bed that you really look forward getting in to, so that was a real priority for us.
After seeing them advertised and winning award after award for the last few years, we really wanted a memory foam Emma mattress. They've always come so highly recommended, so we wanted to see how good it was.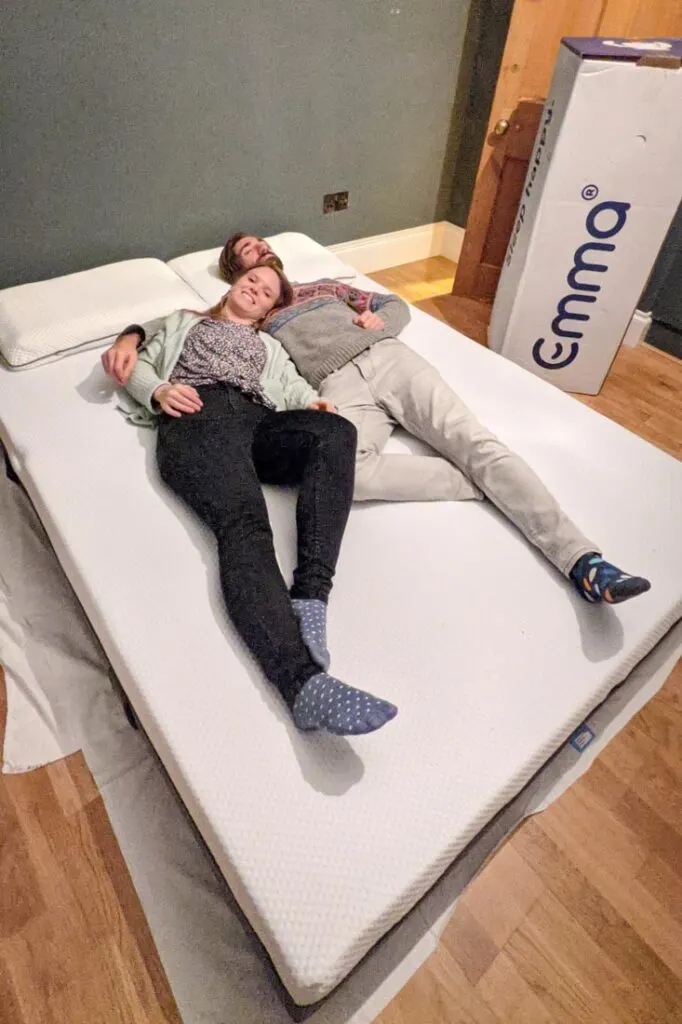 Our mattress arrived to our old flat before we moved, so having it all boxed up was a huge relief. Our removal company Fantastic Services (who I completely recommend by the way) were pretty happy it was in a box too – it made the moving process so much easier.
Because of Brexit and Covid, we actually had to sleep on the floor for the first few weeks as our bed kept on getting delayed, so it was key having a good mattress to sleep on. Well, I am very pleased to say our new Emma mattress passed that test with flying colours.
Now that we've actually got our bed frame, I feel everything is coming together nicely. The secret to an easy life is pretty simple – good quality sleep in a bed you enjoy. That's it. Thankfully, our Emma mattress delivers on it's promise of performance.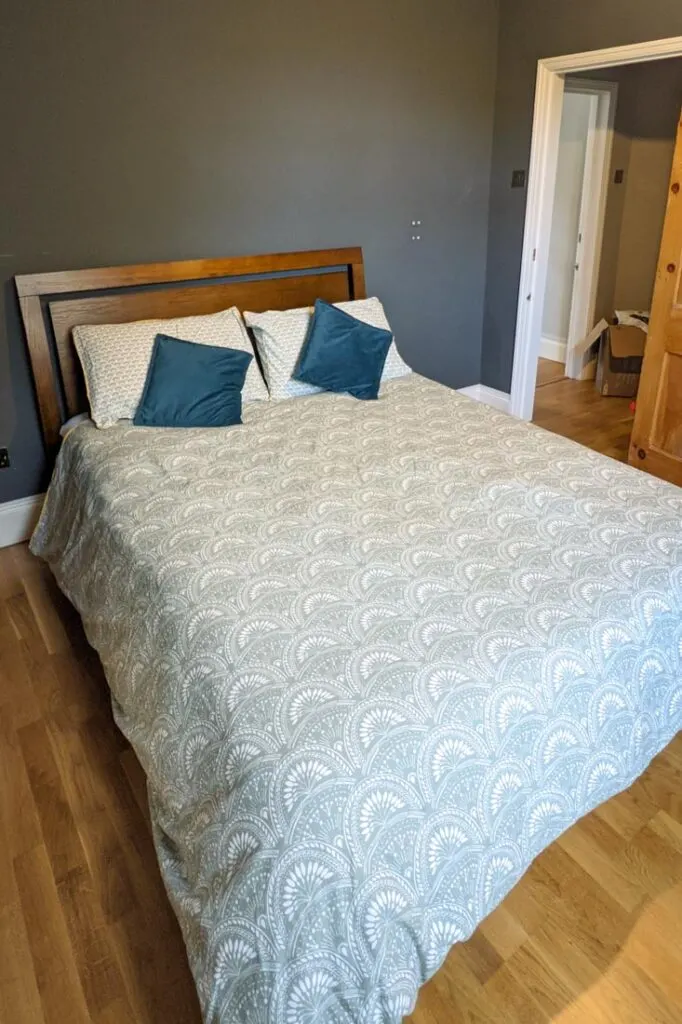 Just as a heads up, there's currently a sale on Emma mattress where you can save hundreds of pounds. If you use our exclusive discount code 'adventure37' on checkout, you can save 37% off orders on all products.
For a standard double mattress, that's a saving of over £200 which is incredible. You can see why I'm happy about that!
The nightmares of DIY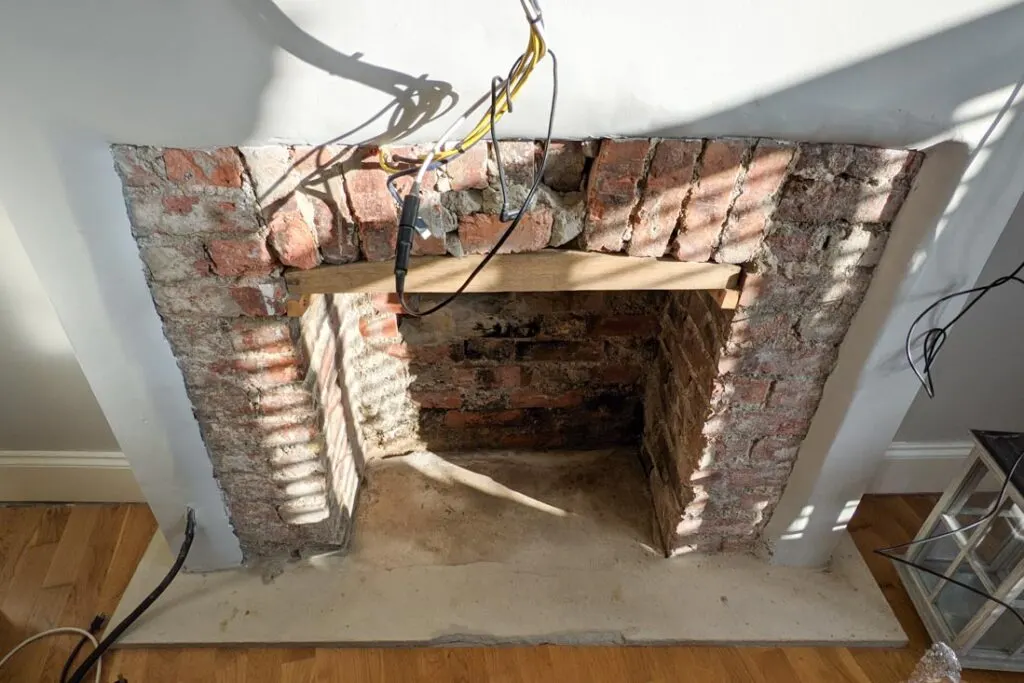 One of the things I've been coming to grips with is DIY. Now, I would say I am a fairly practical man, and yet I am so far out of my depth when it comes to simple things like drilling a hole into a wall.
At school, we learned how to make CD racks, not how to use a stud meter and fit shelves.
Every time I go to do a job, no matter how small, it takes me hours. Usually because I find out I've got the wrong equipment leading me to walk to Wickes or Screwfix and buying something small. Put it this way, I'm quickly building up the tool collection.
It's not that DIY is hard, it's just the complete lack of experience that makes it frustrating. I'm sure I'll get better at it as the months and years go by, but right now I just want to follow a YouTube video easily and put up some shelves. Who ever knew it would be so hard.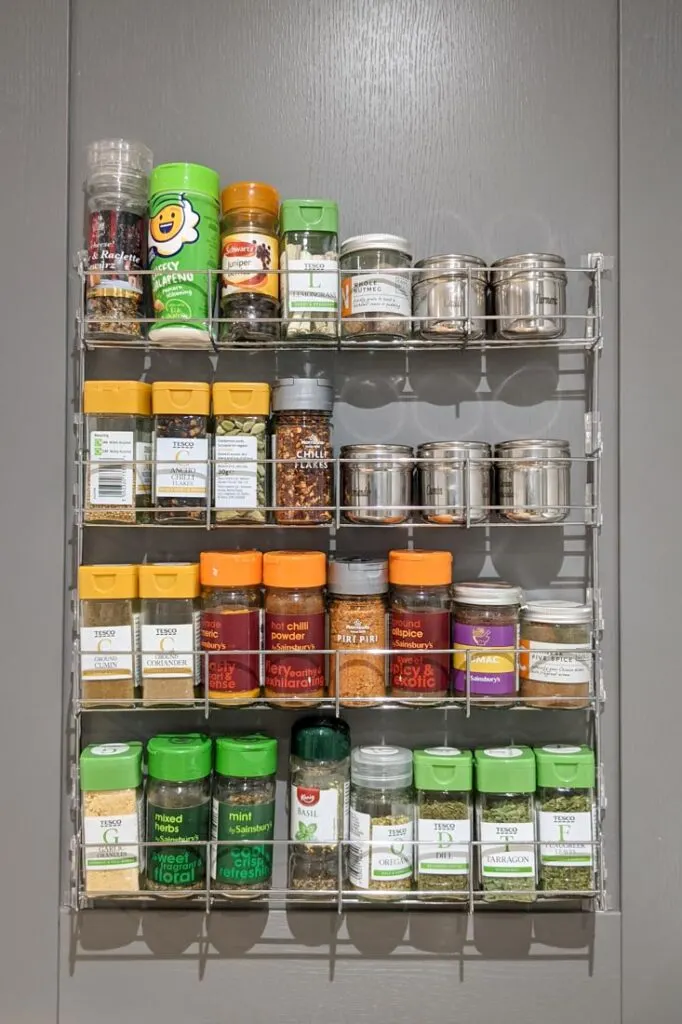 One little job I am pretty pleased about is putting up this spice rack hidden in a cupboard by the cooker.
Chloe & I adore cooking, so it's fantastic having all our spices to hand like this. No longer will the five spice be consigned to the back of the cupboard.
A little travel update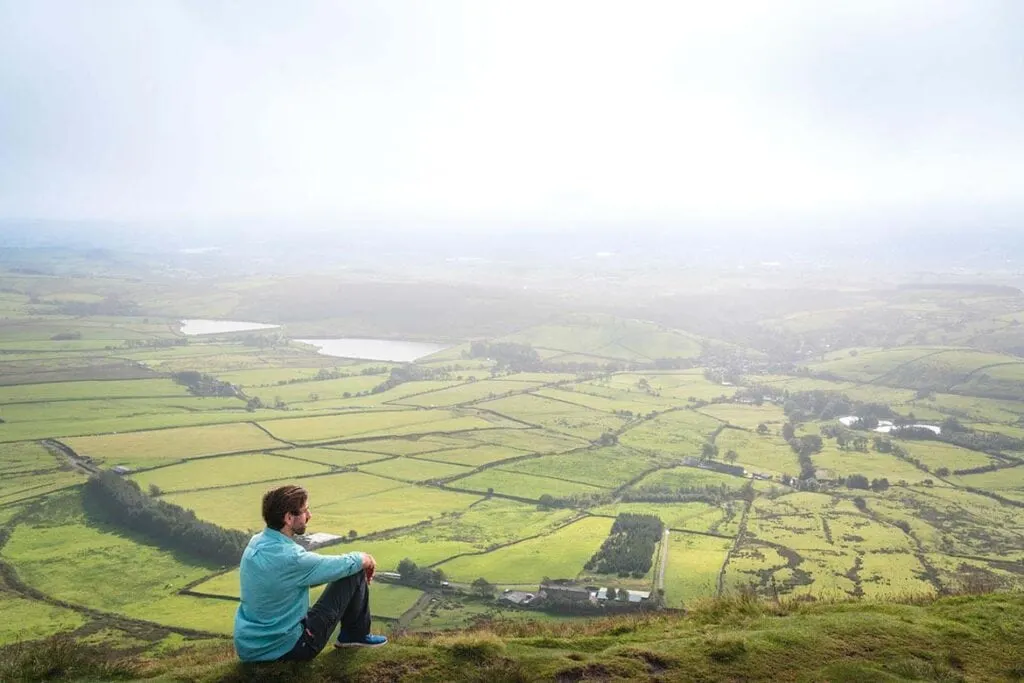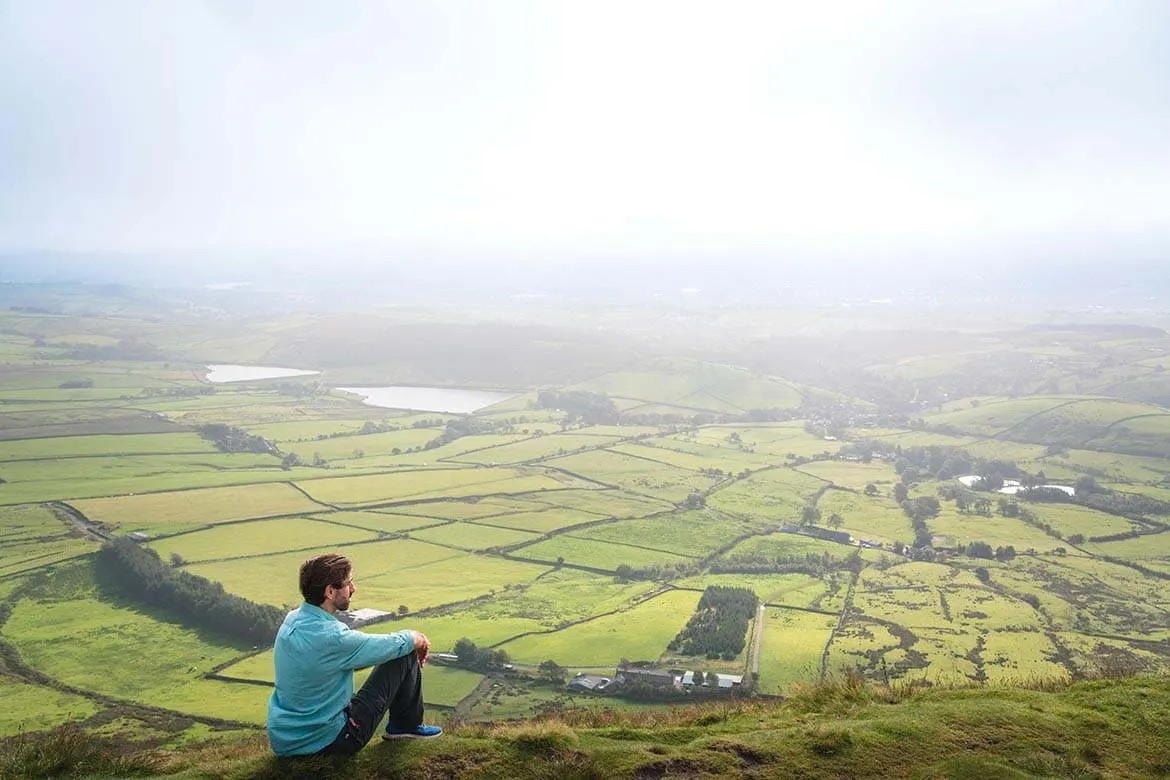 I can't tell you how much I am missing travelling at the moment. It's not only my job, but it's my life.
Travelling is such a huge part of who I am. Take that away, and I've been really struggling with my identity. It's like training your whole life being a professional footballer, only to be told you can't play for a year.
Unfortunately, it doesn't look like I'll be travelling anywhere anytime soon. Hopefully, once we come out of Lockdown 3.0 and things begin to open up again, will we look at booking a few trips. Until then, it's all virtual dinners and staring wistfully at far away destinations.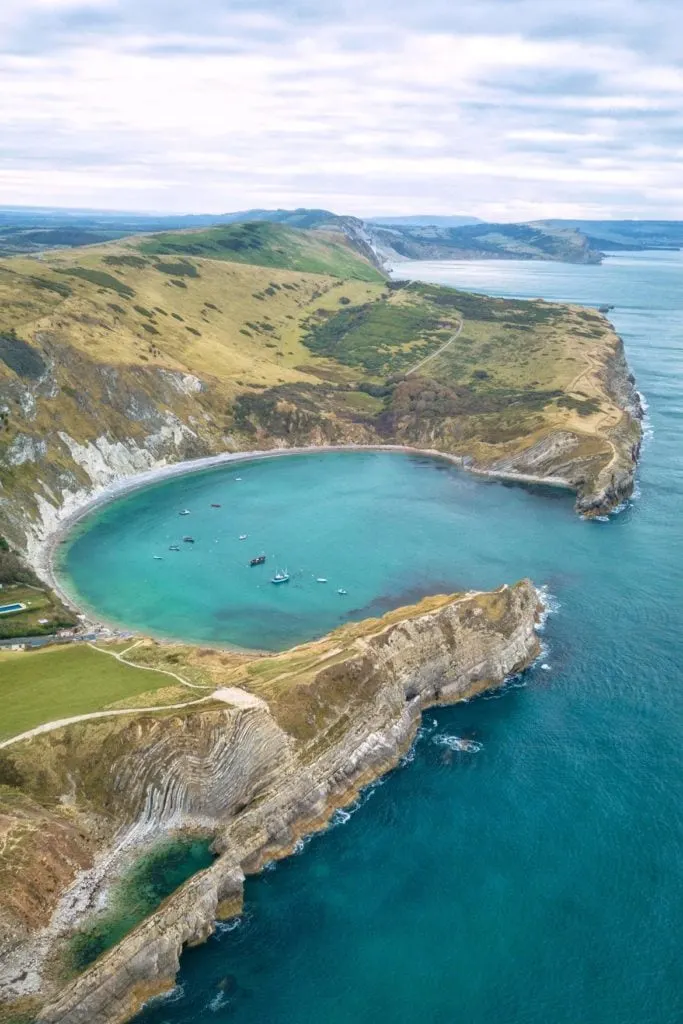 Saying that, we do have a few UK trips already organised for Great British Bucket List, so at least we'll get to do some sort of travelling this year.
Personally, I think once the vaccination program kicks on and we start seeing the results from that, things will slowly begin to open up around April/May.
I really do think we can have a summer of travelling ahead of us. One thing the last year has taught me is not to get too hopeful and be very flexible when organising anything.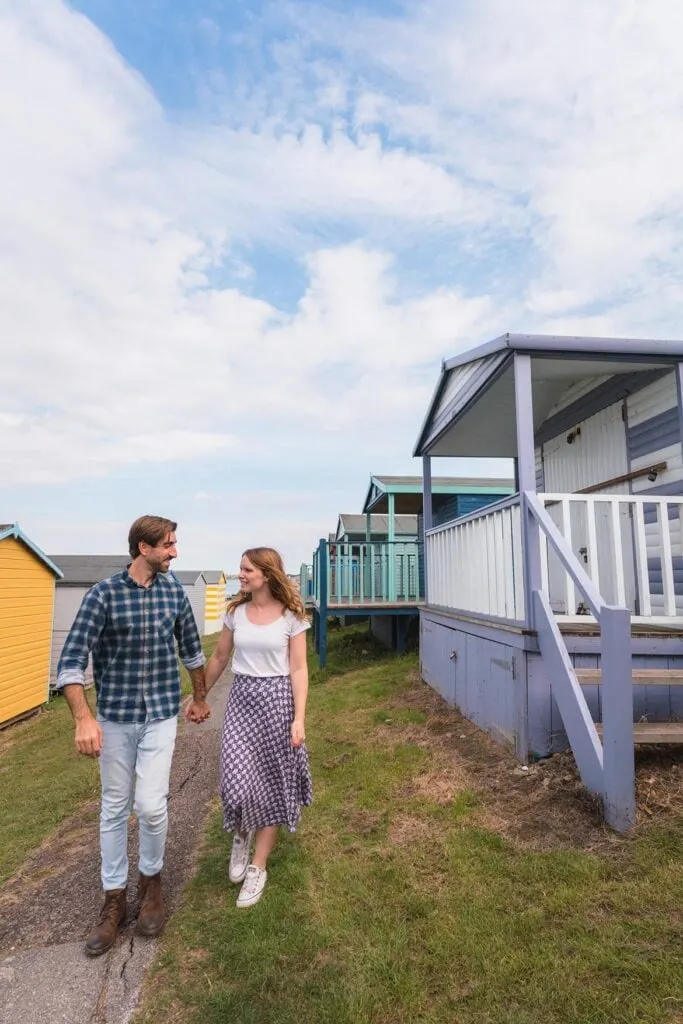 So that's it, that's where I'm at at the moment. I am very content to hunker down here and continue with all the DIY jobs and home improvements. I've got nothing but time, and the next job is remodelling our fireplace.
I know most of us around the world can't travel at the moment, but I'll always do my best in bringing inspirational and worthwhile content for when we can travel again. Hopefully you'll still find my content inspiring, and hopefully we can all support each other through these difficult times.
As ever, if there's anything I can do whether that's chat or offer advice, then I am always here for you guys. Always.