Staying in the beautifully converted farm house Le Coeurisier in Provence, southern France
As I drove up the long driveway with an asparagus field to one side of me and an apple orchard to the other, I knew Le Coeurisier in Provence was going to be beautiful, but it wasn't until I parked up and walked along the little stone pathway with the smell of lavender all around me that I realised it was going to be relaxing and peaceful too. It was then that I knew this was the perfect place to get away from it all.
There's no doubt about it, Provence evokes images of charming little French towns where everything closes down from 12 until 2, of people lazing about playing boules as the day draws on, of the sun setting over the hundreds of vineyards and chateaus in the area, and there's no denying it, when Provence is in full bloom with beautiful purple lavender fields next to bright yellow sunflower fields, it's irresistibly seductive and one of the most beautiful places in the world.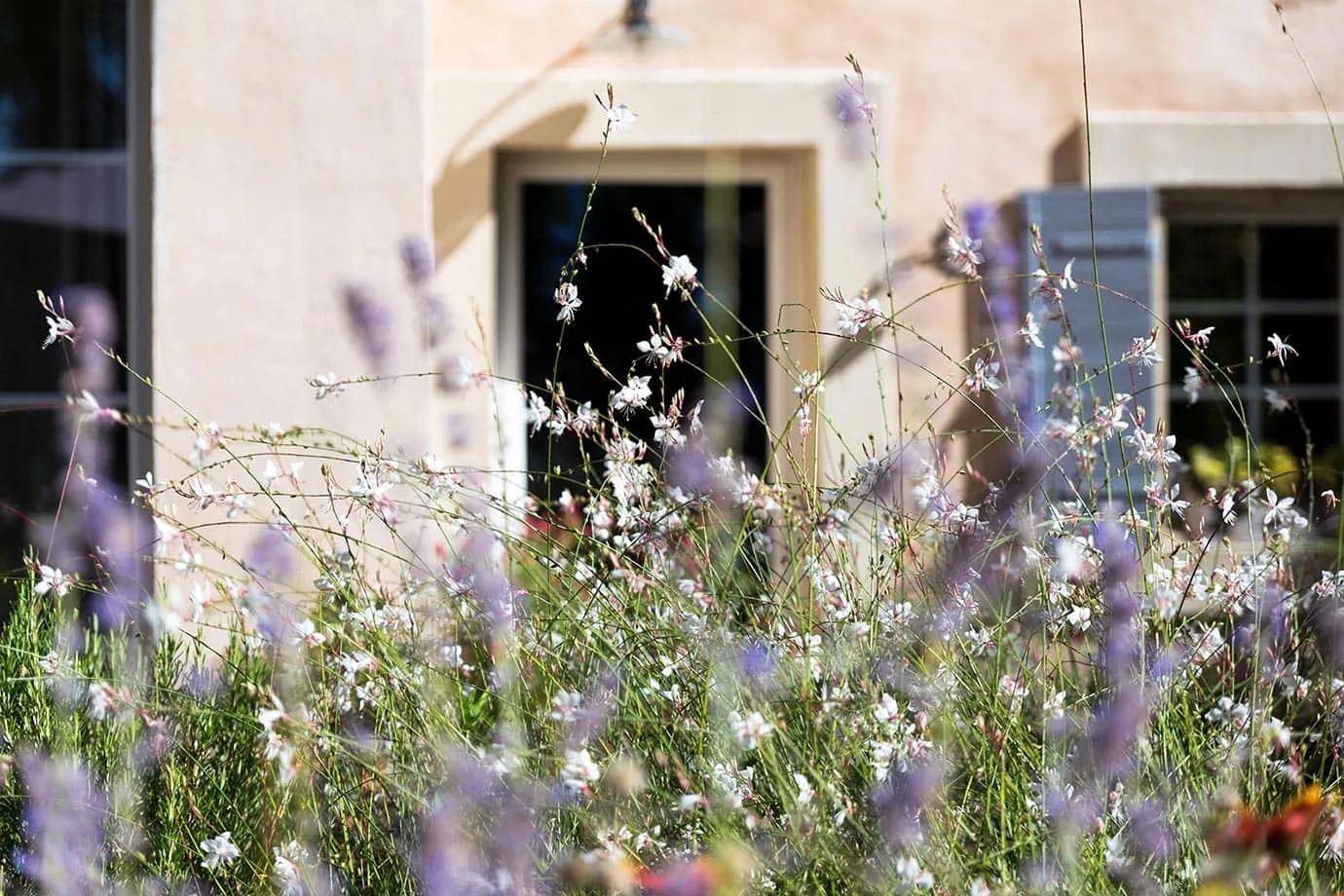 After looking for a place to stay in Avignon, we decided to forgo the towns and cities in Provence and find something out in the country – that's when we came across Le Coeurisier.
Located about five kilometres from the cute town of Le Thor and only half an hour from the UNESCO town of Avignon, Le Coeurisier is extremely secluded and a wonderful place to base yourself to explore this region of France, which is exactly what we did for a few days here.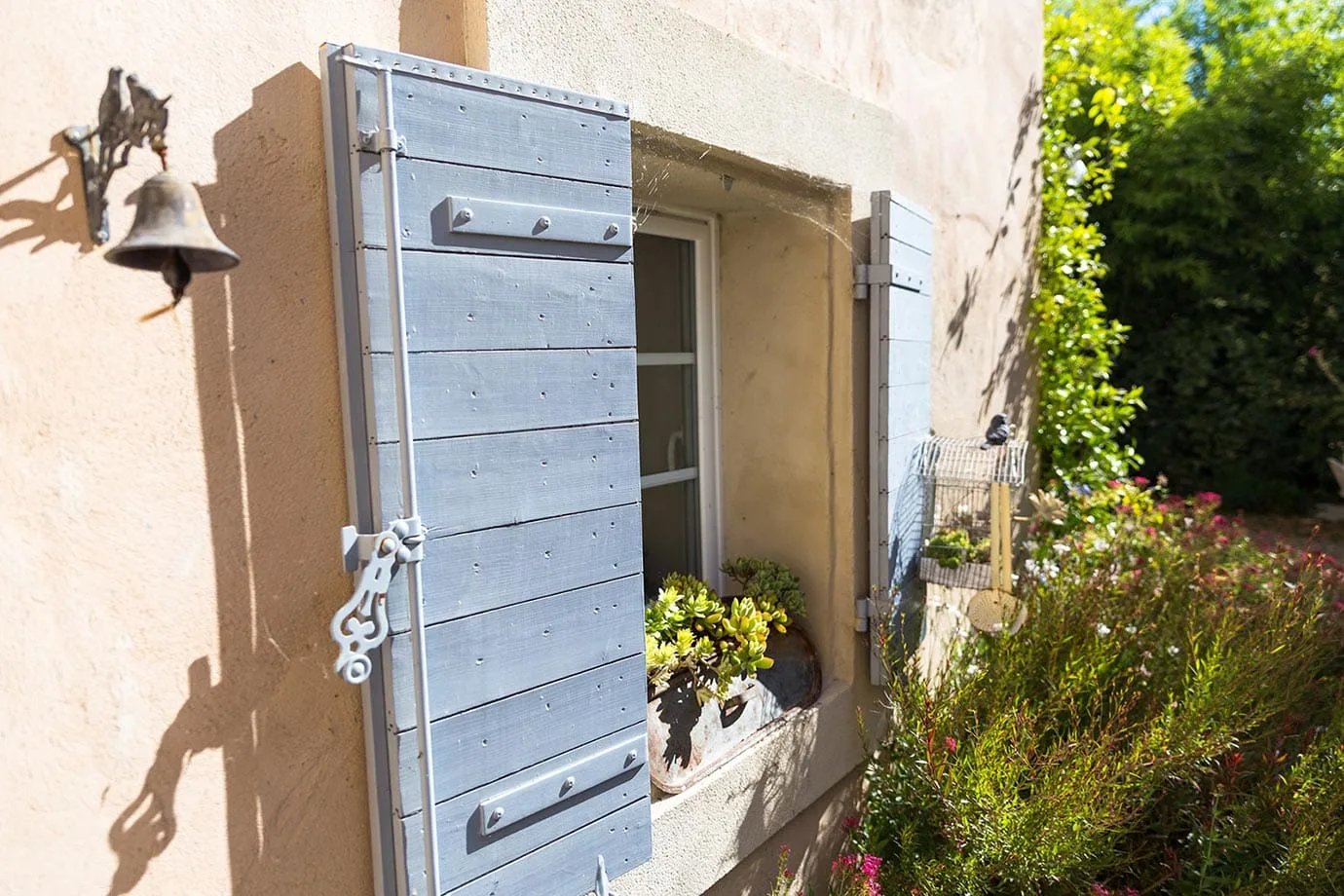 As we arrived we were greeted by Muriel, the owner of Le Coeurisier, and she told us all about how the now rustic building was once converted from an old farm house.
After a short tour around the house we were taken up to our room on the top floor. The first thing I noticed after walking in was all the arts and crafts dotted around the room, all obviously made by Muriel herself. There was a little nest in the corner, a string of cardboard cut-out birds hanging from the window, and again, the smell of lavender and cucumber everywhere.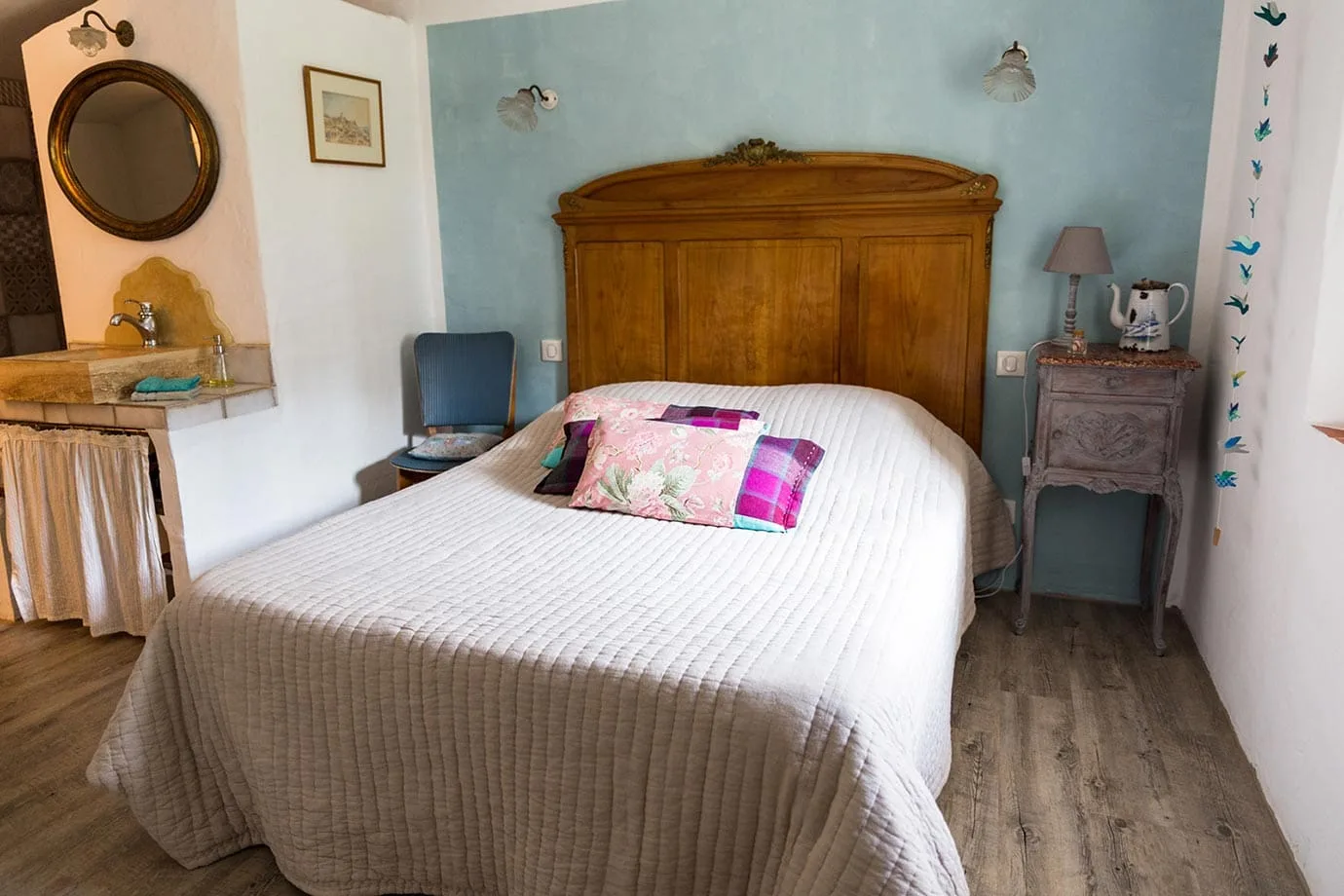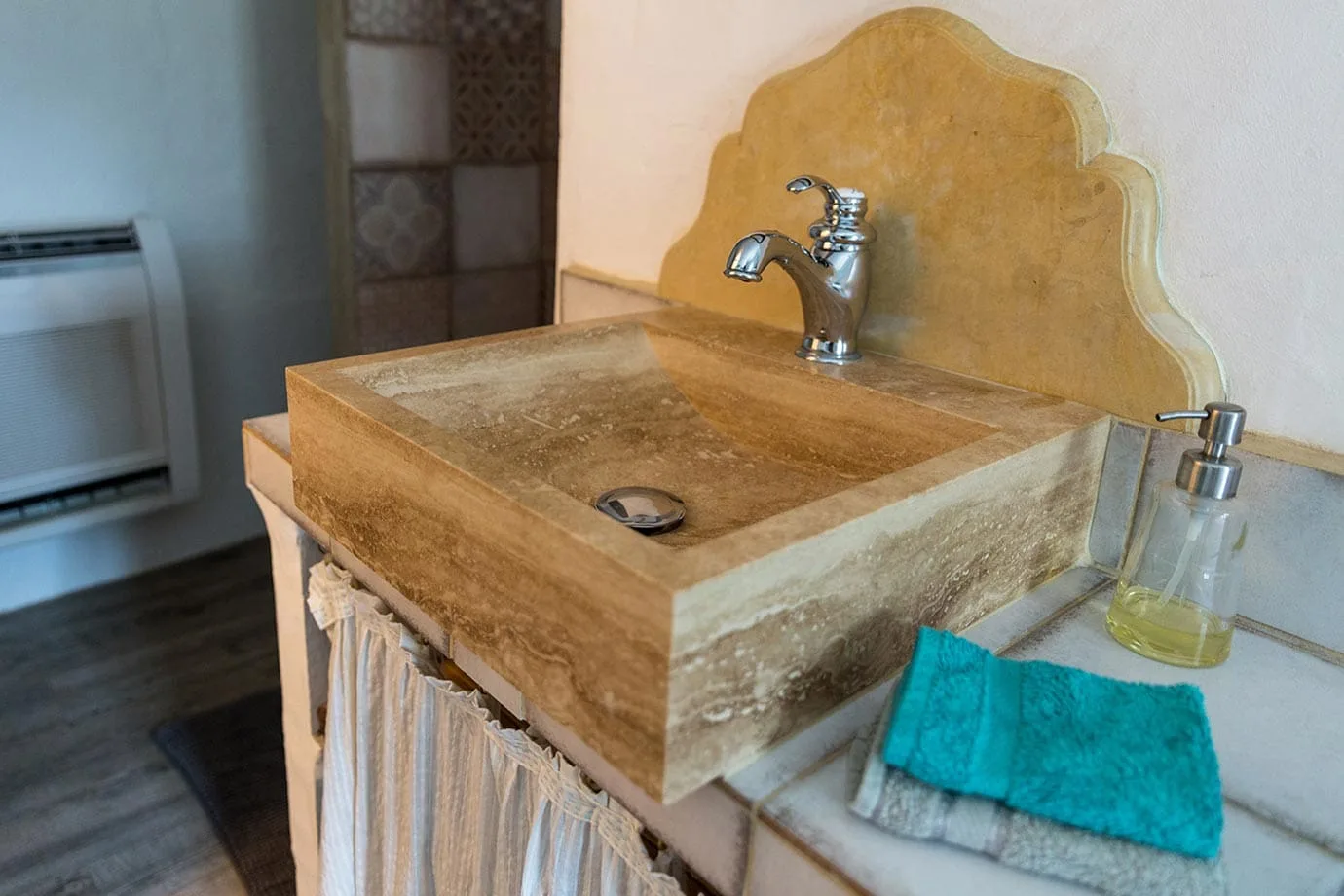 Outside the house there were benches, chairs and sun loungers strewn across the lawn, and if you pick up a bottle of red (obviously a Châteauneuf-du-Pape as you're in the area!) it's the perfect place to sit back and relax in the afternoon.
In the morning breakfast runs from 8:30 till 10:30. The best thing about breakfast is Muriel makes all her own homemade cakes and jams, and for the three nights we stayed there no cake or jam was ever the same!
Also, though we didn't have it ourselves, Muriel also does a homemade dinner for €25 (and that includes wine), and after some of the things we saw her cooking in the kitchen it looked to be a full on French affair with pastries and tarts. If there's one thing for certain Muriel certainly knows her way around a kitchen!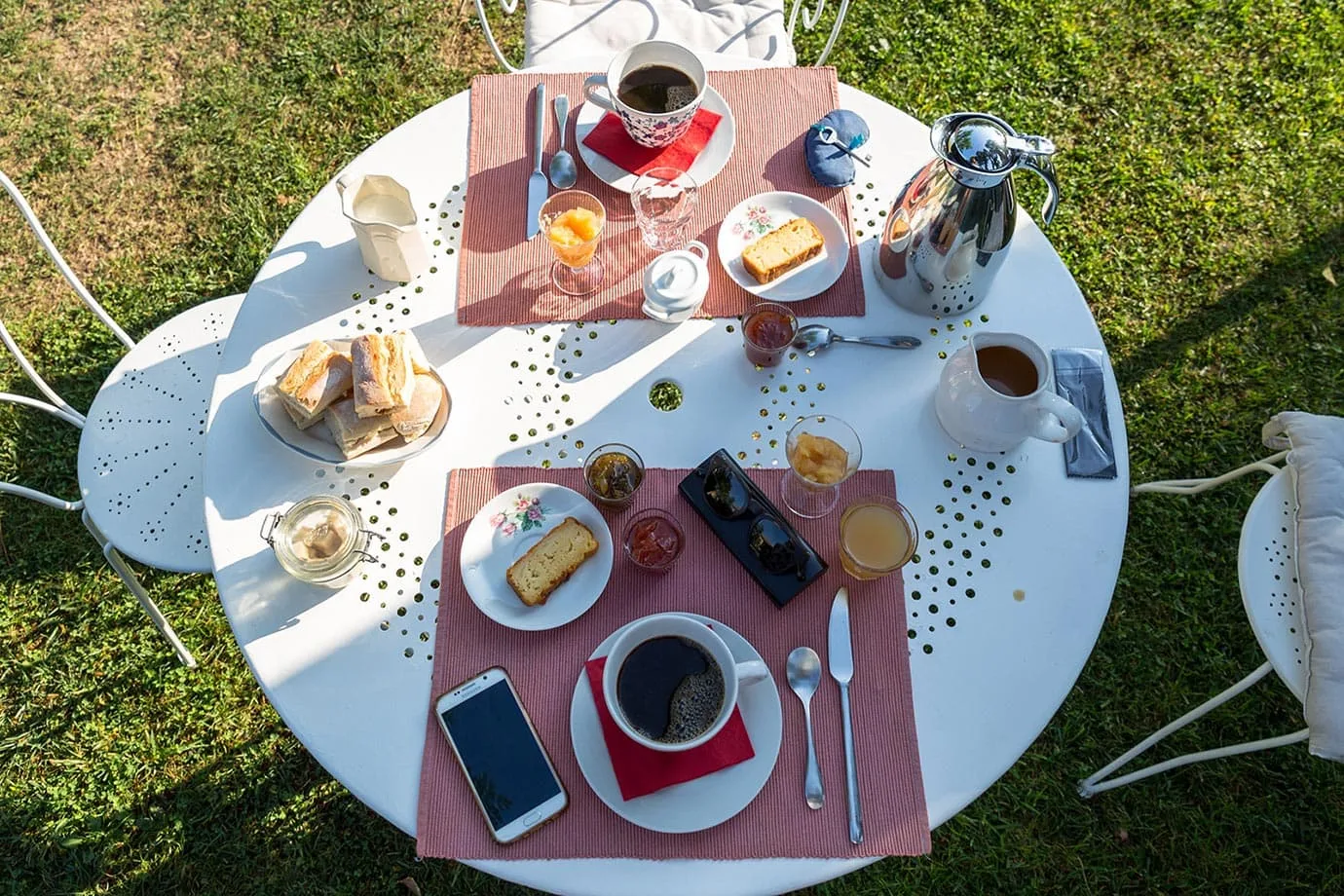 Around Le Coeurisier there are some lovely walks in the countryside, and often after breakfast we would explore some of the winding roads before it got too hot outside.
The beauty of Provence and southern France is it's all about living the good life – eating good food, drinking good wine, sharing it with someone else – and in Le Coeurisier you've got the perfect place to do that in.
Le Coeurisier costs approximately £75 per night during the high season of summer, and you can book it here.

Address:
1743 Chemin des Coudelières
84250 Le Thor
France
Tel: +33 4 90 27 19 10
[email protected]
Save