Exploring Dorset & the Lake District, geeking out over Harry Potter and speaking at BorderlessLive, this is everything I've been up to in September!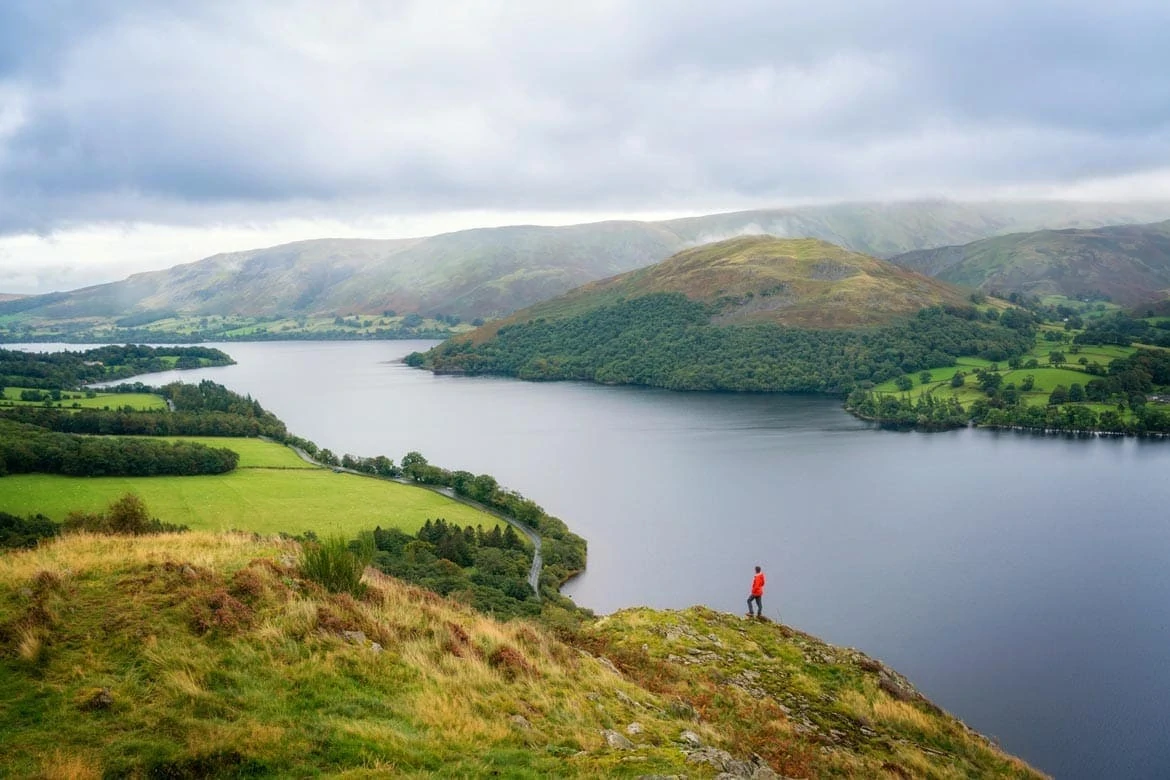 Hi guys and welcome back to my monthly update!
Last month was my first ever monthly update (which you can read here) and I promised myself it wouldn't be a one off – surprisingly I kept my promise!
This month has been a bit of a busy one with a few UK trips and I even spoke at the inaugural BorderlessLive festival, the first festival aimed at bloggers and content creators. But more on that later.
August is always a really quiet month for us travel bloggers and I hardly ever go away. Flights are always really expensive as it's peak holiday season, lots of couples and families are travelling then anyway, so the job for the tourist boards and travel companies is already done.
However, in September things really start to pick up again, and I've got a few trips already in the pipeline for October and November too which is good news.
This month I've done a few trips around the UK. I always love travelling around the UK and there are some stunning spots right on our doorstep. Sometimes you don't need to travel halfway across the world to find these jaw-dropping destinations – they're here in the UK too! Also, it's great to get outside of London and into the fresh country air.
In September I finally managed to explore Dorset and visit sites like Durdle Door and Lulworth Cove, and I also went hiking up in the Lake District.
So, if you're interested, and I hope you are, then this is everything I got up to this month in September. Hopefully it'll inspire you to visit a few new places!
Visiting the Lake District
The Lake District is one of my favourite places in the UK. In terms of beautiful landscapes, it's hard to beat. There are lush rolling hills, green meadows, quiet mountains and these picture-perfect lakes dotted all over the place. Whenever I show people photos of the Lake District, the usual response is "wow, I did NOT know the UK looked like that!"
While up in the Lake District Chloe and I went on a bit of a car-free adventure. We travelled around by boats, buses, bikes and a lot of walking. It just goes to show you don't need a car to travel around places like this!
The hiking is sublime up in the lakes. One morning we went on a hike that took us through the forest, up in the mountains and past the lakes before we ended up at Aira Force, one of the most beautiful waterfalls in the areas.
Also, we stayed in a couple of really cool places while we were up there. The first place was called The Quiet Site. This was a really unique camp site where we stayed in one of their hobbit holes, a cool cabin that was cut into the side of a hill. It looks a bit like a hobbit house from Lord of the Rings. Waking up here with the views of the lakes every morning was pretty magic!
The other place we stayed at was 1863 Ullswater in Pooley Bridge. One thing the Lake District does so well is a concept called 'restaurants with rooms'. This is when the emphasis is on the restaurant but you can also stay over for the night. Well 1863 has one of the best restaurants around winning the Cumbria Tourism awards. I can't tell you how good to food was here – stay and hopefully you'll find out for yourself!
Exploring Dorset
My other UK trip was to Dorset. Now I've only been to Dorset once before and that was years and years ago, so I was really excited to explore more of this county that everyone raves about.
A bit like the Lake District, Dorset is awash with beautiful landscapes. However, instead of mountains there are these dramatic cliffs and coastlines wherever you look. Basically, it's another place made for photography.
While we were there, we stayed in a cute cabin overlooking a lake at Parkdean Resorts. Chloe was filming a video about the best things to do in Dorset for them and I was helping her out. I love it when we do these types of trips together.
On our Dorset adventure we went to places like Durdle Door, Miton Abbas and West Bay, but my favourite place was Lulworth Cove. This was like a secret pirates cove with the most perfect bay you'll ever see. This is what travelling in the UK is all about!
Going on a Harry Potter walking tour in London
For those of you who don't know I am a MASSIVE Harry Potter geek. I can't tell you how many times I've read the books (we won't mention the films here…), so when I was looking at tours to do in London I saw there was a new Harry Potter tour I hadn't been on.
I've been around the Harry Potter Studios and I genuinely think this is one of the best things to do in London, so I was really keen to see what the walking tour was like.
What I loved about this walking tour was it really brought the Harry Potter filming locations to life. There are so many amazing spots all around London where they made the films. Well this tour really highlights these.
If you're a first-time visitor to London and a Harry Potter fan, then I'd really recommend this tour. It's the perfect blend of visiting some of London's most famous landmarks while learning more about the Wizarding World of Harry Potter.
You can read all about the Harry Potter walking tour here!
Austria campaign content live
After visiting Tirol in Austria at the beginning of August, this month I started publishing all my content from there.
I went to Tirol to highlight why this is such an amazing summer destination to travel to, especially for those of you who love mountains and hiking. Well hopefully my blog posts highlight that!
While I was in Tirol I travelled around two regions – Alpbachtal and Wildschönau. Both are in the Kitzbuhel Alps so expect more gorgeous mountains and some of the best hiking trails in all of Austria.
You can check out my guides here:
Also, watch my vlog to really give you an insight into what travelling in Tirol is really like!
Montreal campaign content live
Another campaign I've been working on this month is with Destination Canada. I don't know if you remember but I visited Montreal back in March – that feels like such a long time ago now!
Montreal is this city with amazing architecture, incredible foo and really cool vibes. It's just one of those places where you immediately feel comfortable walking around in.
Chloe and I were there to discover some of the best winter activities to do in Montreal and we had such an incredible time. Even though it was a city break, it was one of the best winter destinations I've ever been to. It blends fun outdoor activities like skiing with proper sightseeing at world-class museums. There aren't many places around the world where you can do both these activities in a day.
Anyway, you can see some of the things we go up to while we were in Montreal here:
Also, here's my little video I did on some of the best things to do in Montreal!
Speaking at BorderlessLive
Finally, another event I went to this month was BorderlessLive. This was a festival in London aimed at bloggers and content creators looking to take their channels to the next level.
I always love these events as you get to meet so many like-minded people and everyone has the same thing in common – we're all trying to create the best content we can.
I spoke a couple of times at BorderlessLive. My first talk was all about the importance of pre-production and storyboarding when creating videos. It was brilliant seeing so many people engaged with the talk and I hope everyone found it useful. I might do a separate blog post about it all so watch this space.
I also did a Q+A with presenter and model Ashley James. She was really down to earth and it was great fun sharing the stage with her.
For me though, the best thing about BorderlessLive was catching up with old friends and making some new ones.
I've been blogging now since 2014 so I've made some amazing friends along the way. At BorderlessLive it was a chance for all of us to party and let our hair down. After all, these conferences are all about making connections and building your tribe – there's no better way than doing that over a few beers!
---
Anyway, that's it for my September monthly update! As you can see, it's been another busy month but I've really enjoyed exploring some more of the UK.
In October I've got a few trips already lined up to Wales, Scotland and Lord Howe Island in Australia. If you have no idea where that last one is, I didn't either before I Googled it. Put it this way though, I have a feeling it might be one of the most beautiful places I'll ever visit in my life…