Worth the extra hours if you've got them, driving the Oregon and Washington coast is like road trip gold
It wasn't my first time doing the scenic drive from Portland, Oregon to Vancouver, BC but still; the views were as breathtaking as ever and the drive itself was a memorable one.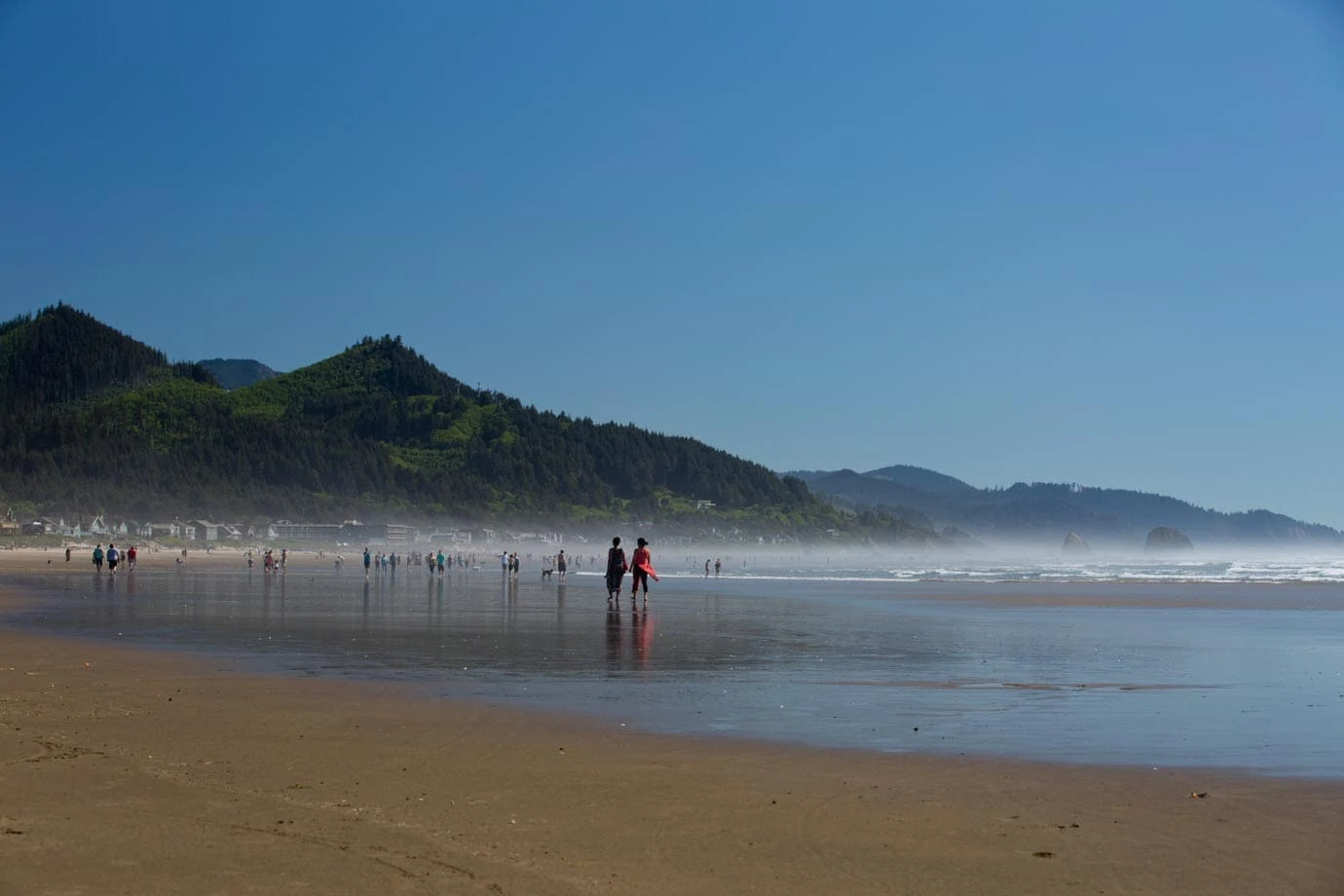 When we decided to take the long way home, it was about noon on a Sunday and we were ready to hit the road, having eaten and drank everything there was in Portland.
We calculated how long it would take, giving ourselves time to stop and film in all the spots we wanted along the coast and figured we would get in at about 11pm.
"Worth it," said Brian, our cinematographer, and so it was.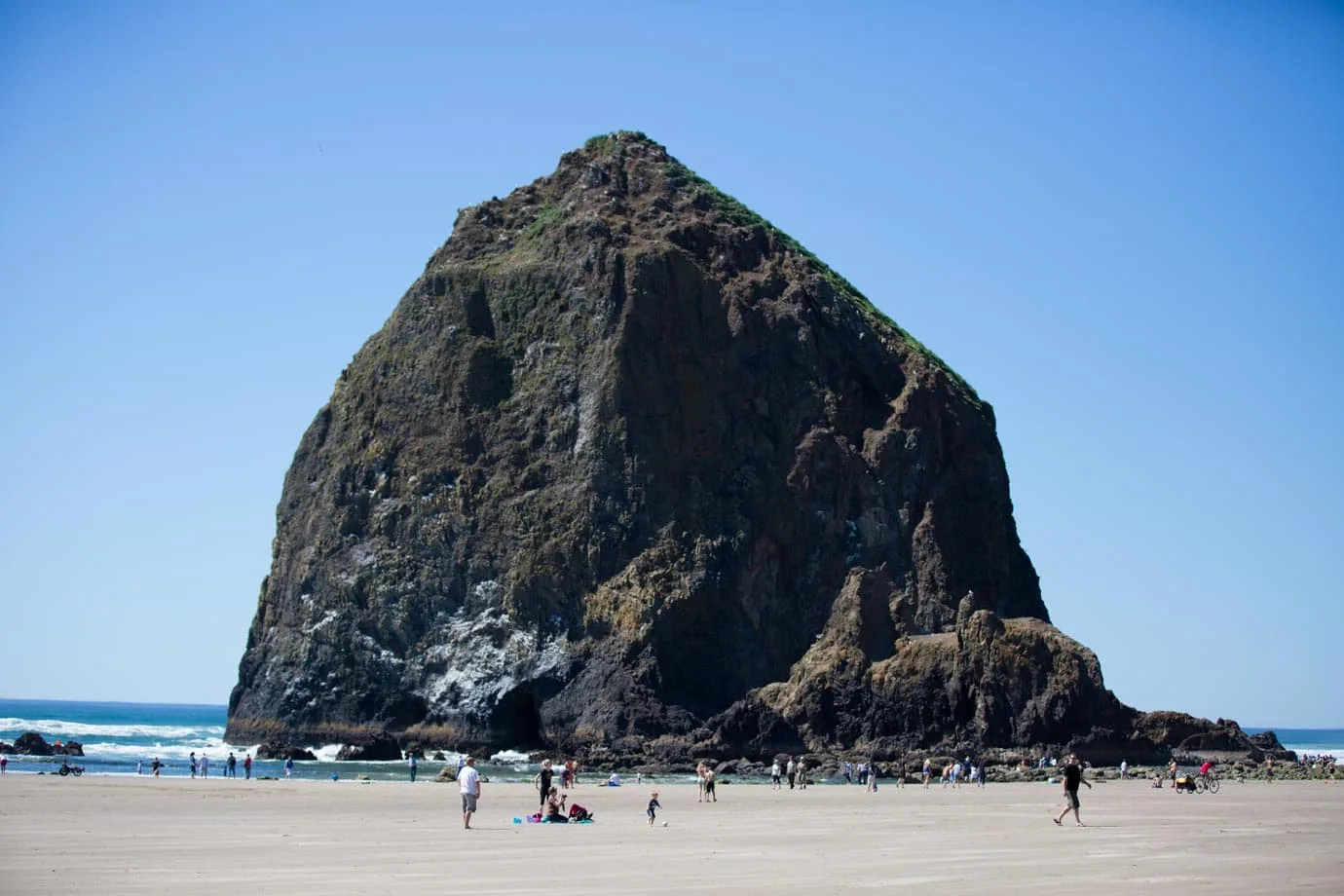 Our first stop was in the iconic and touristy town of Cannon Beach. As soon as you arrive, you can see why tourism is booming. The beaches all seem never ending, and we happened to get there around 2pm, sun shining right at the beginning of the summer season.
Parking on the side of the road, and wandering down a little path, we emerged at Haystack Rock: what a backdrop for a Sunday afternoon session.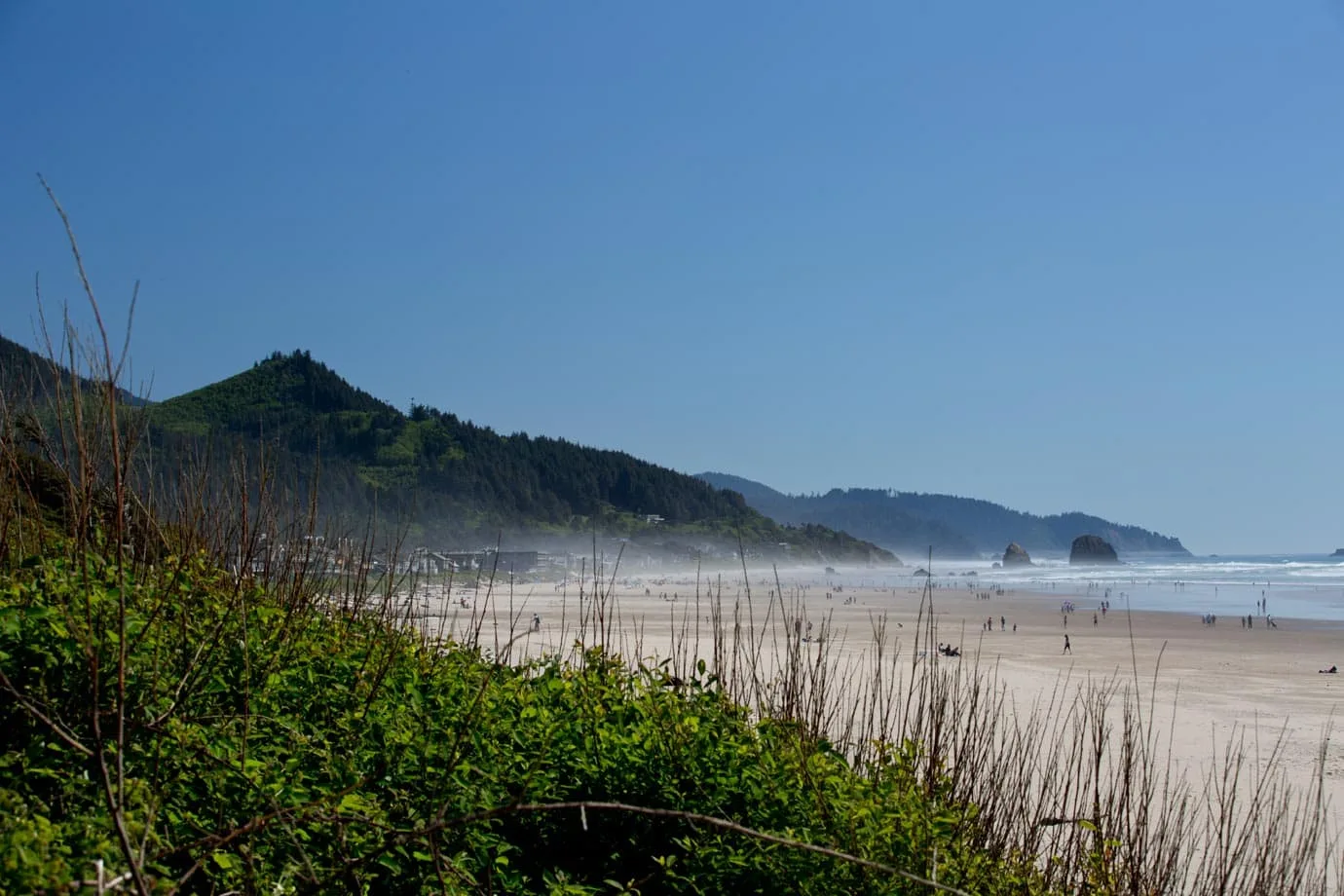 There were families who had set up little camps on the beach, a few brave kids running around in the freezing cold water, and a selfie being taken everywhere you looked.
After spending our allotted budget of time soaking up the glorious sunshine, we hopped back in the car and headed North, driving through Seaside. For some reason, we ended up taking a left turn off the highway and taking a road that lead right down to another beach. And I mean, right onto it.
Del Rey Beach has become a driving beach, so we took a cruise along the sand, tunes bumping and smiles on our faces. A bunch of people had set up shop for the day, with barbecues and coolers full.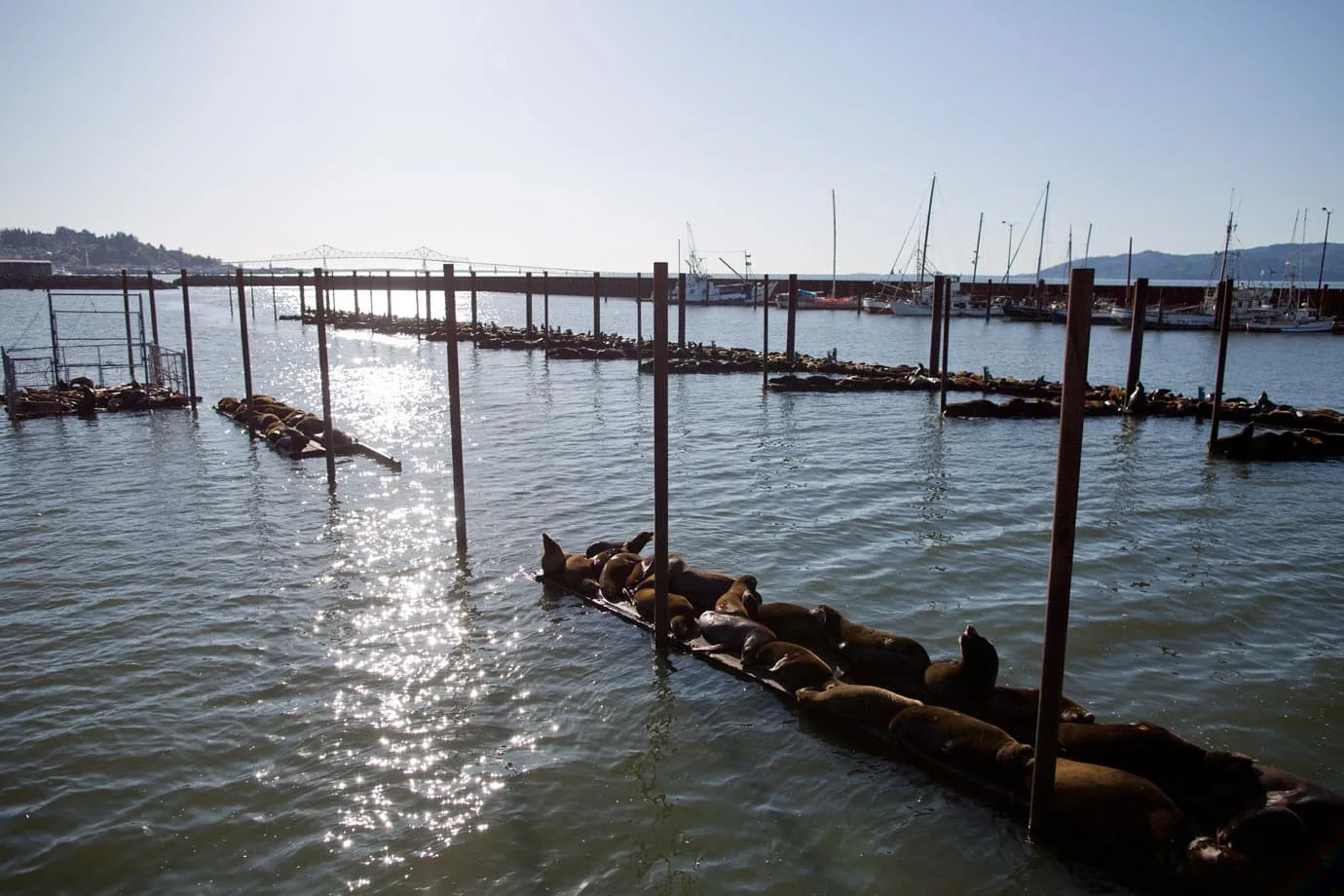 We had to stop in little Astoria, which is quite pretty on a sunny day, but the main attraction has to be the house where the Goonies was filmed at. I should say, it was the main attraction: it is no longer open to the public because in the past the house had become overwhelmed with visitors who did not respect the neighbourhood, parking on lawns and leaving garbage and cigarette butts scattered.
The owner has since closed the house and put it up for sale. But we're thinking .. Goonies Museum, anyone?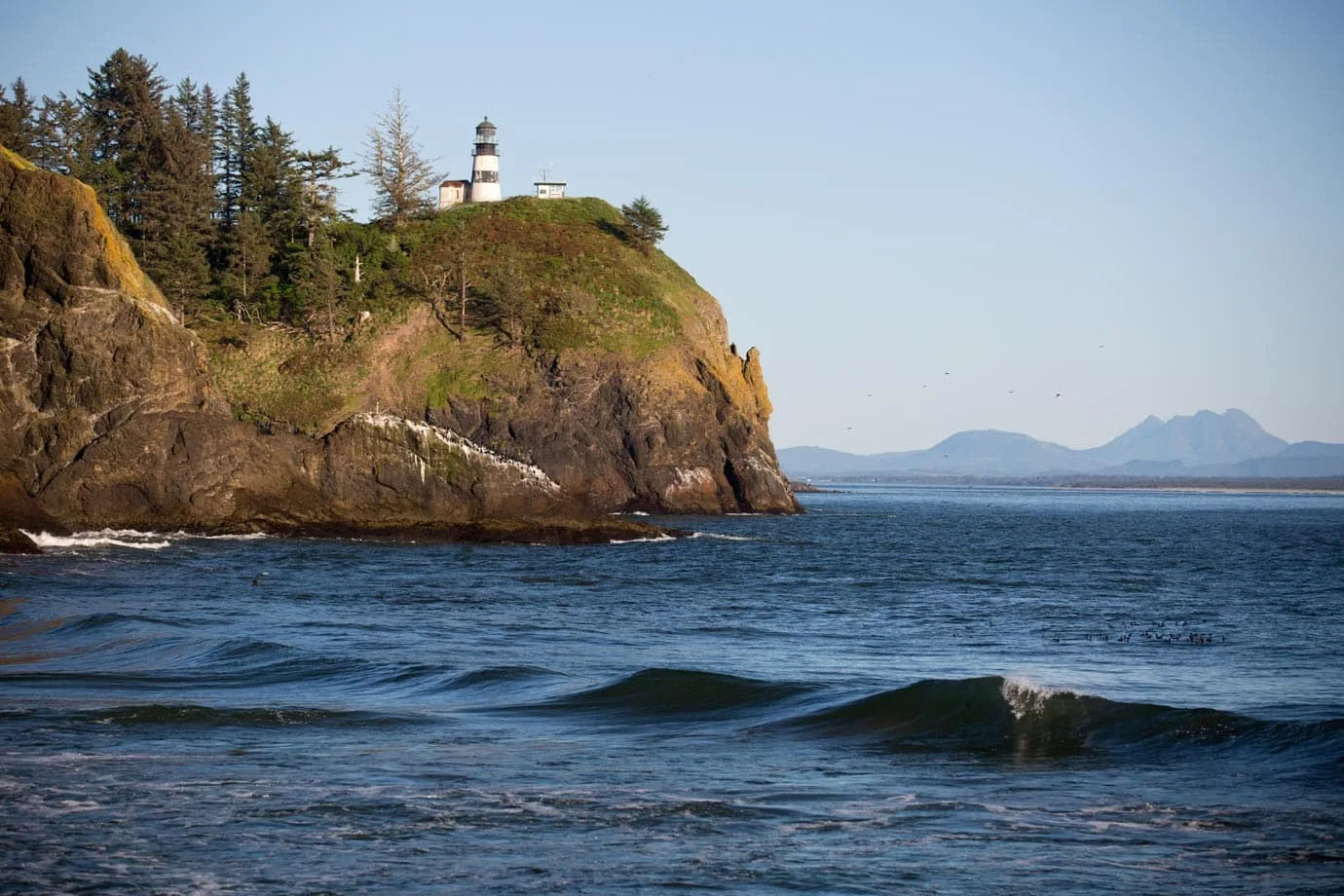 Crossing over the Washington boarder, our last stop was at Cape Disappointment State Park. It was very quiet as we drove through the park near sundown, and caught a solo surfer riding waves near one of two lighthouses.
The state park offers camping as well as hiking trails, not to mention two miles of Pacific Ocean coastline.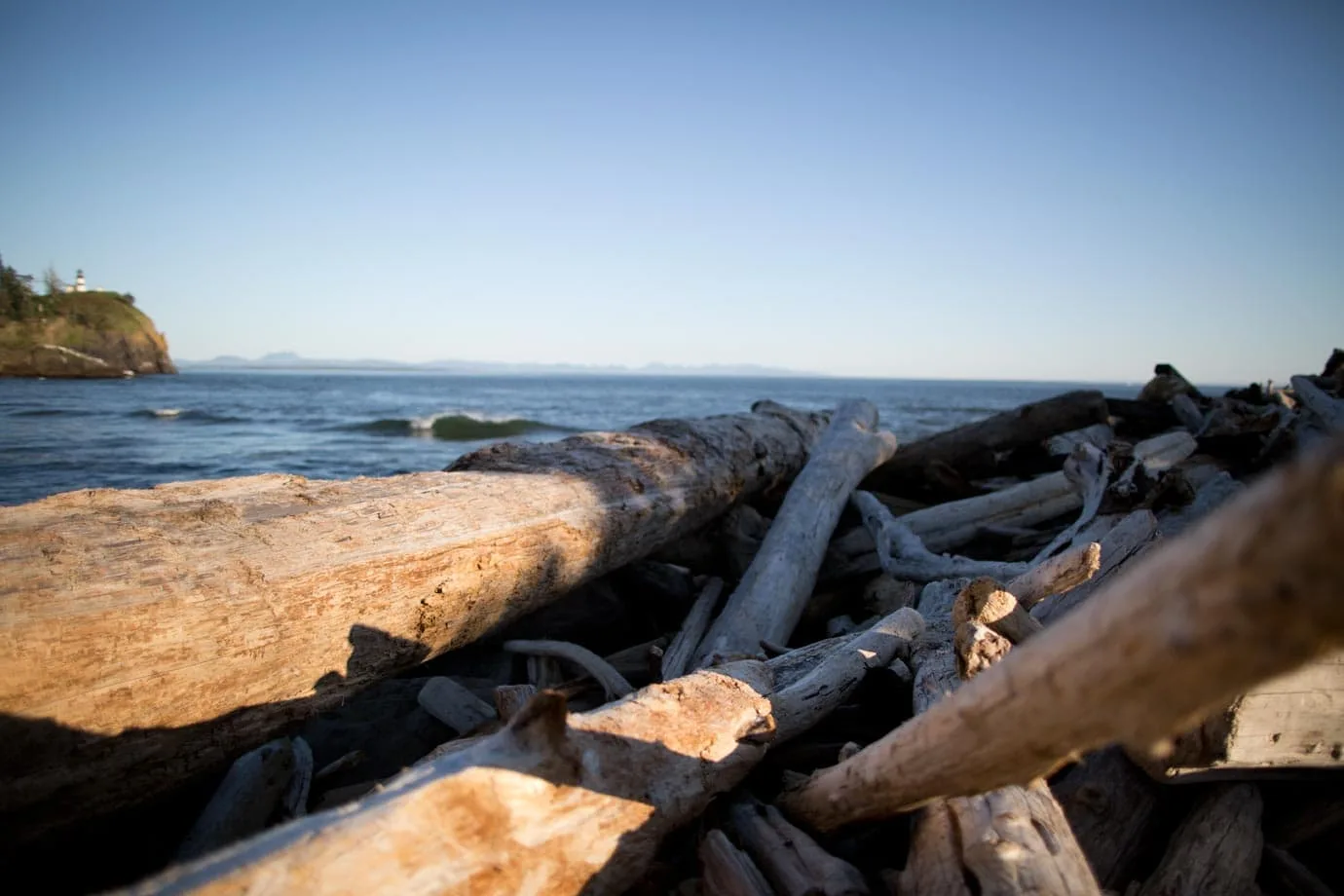 Knowing we still had quite a drive in front of us, we set out once more and soaked up the last hour or so of gorgeous views, sun setting to our left, before cutting inland.
As we arrived home that night at 1am, bellies full of that less-than-desirable road trip fast food dinner and eyes bleary from headlights, we still all agreed: worth it.
Save