Welcome to my shop, the Travel Print Store!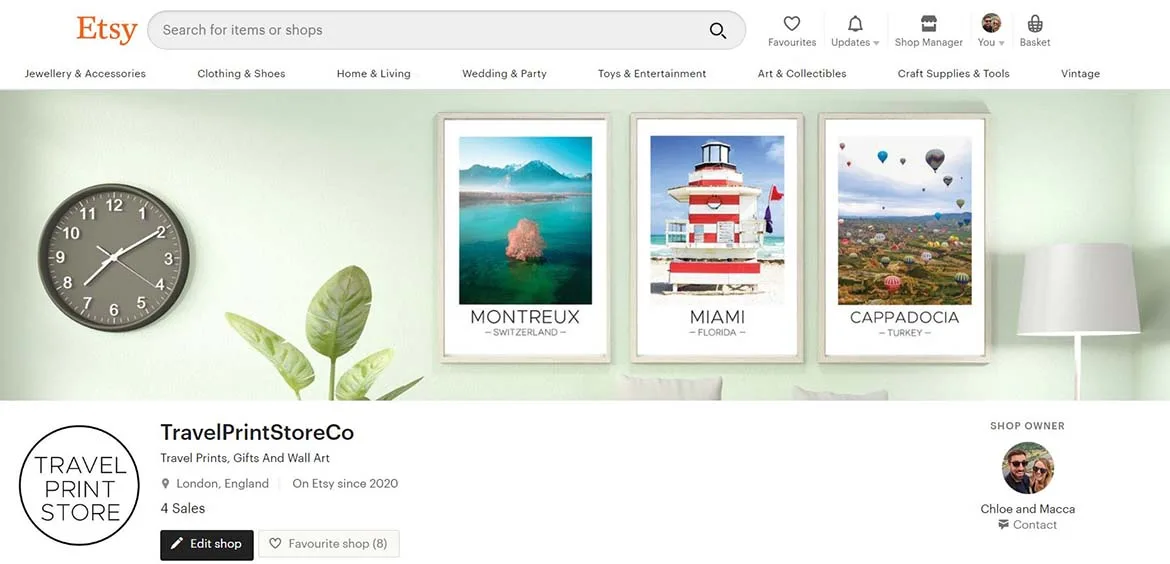 Welcome to my shop, the Travel Print Store!
If you're looking to buy some stunning travel prints for your wall then you'll find them here!
I've always wanted a shop selling some of my favourite travel photos from around the world, so I'm very pleased to finally be able to offer that to you guys.
Over the past 10+ years I've travelled to some of the most photogenic places around the world. From exploring Thailand to discovering Japan, I've always wanted to capture the beauty wherever I've travelled to. I can't tell you how much I love travelling – hopefully these travel prints showcase that.
Whether you're looking for a present for your friends or for your family, hopefully one of my travel posters catches your eye. And they look fantastic hanging on a wall too – trust me, my living room is full of them.
I would love it if you checked out what I'm selling on the Travel Print Store. And as ever, thank you so much for supporting me and following my adventures at An Adventurous World!