Working with An Adventurous World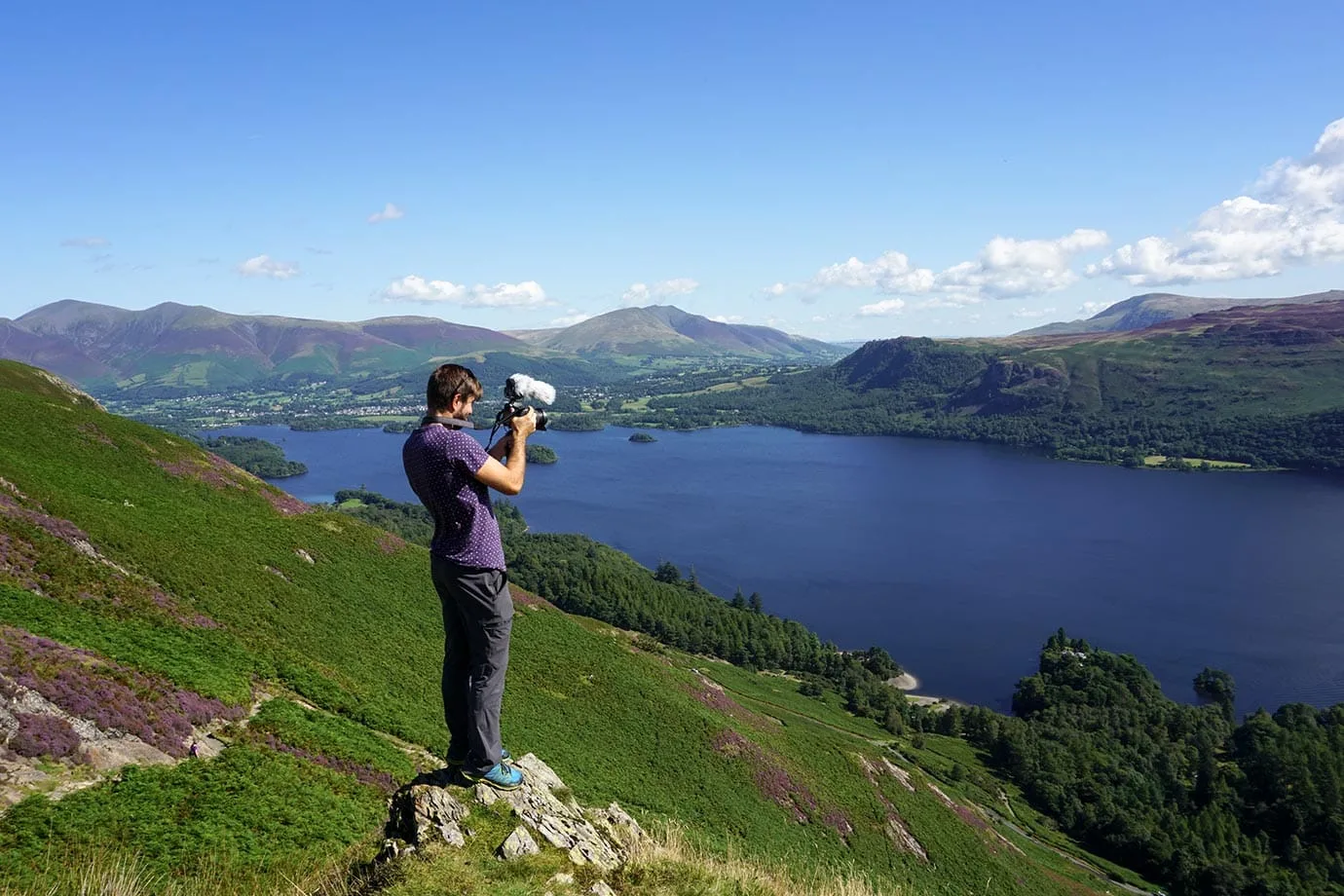 Are you looking at working with an award-winning travel blogger and content creator? Then take a look below! This could be the start of something beautiful!
An Adventurous World is a multiple award-winning travel blog inspiring people to do something different on their travels and to see the world.
With over 63,000 followers on social media and 50,000 monthly page views, over the last six years I have built up an extremely loyal and engaged following making An Adventurous World a fantastic blog to collaborate with.
As a highly skilled photographer and videographer, I focus on creating content that is really immersive for the viewer – I want people to see the world through my eyes and to experience it too. Think of me as a one-man production team and I have worked on professional shoots all around the world with companies such as Lonely Planet, Manfrotto, Tastemade and the Telegraph to name just a few.

One of my major channels is YouTube. Even though I only have 8,000 followers I had nearly 2 million video views showing that I have a very engaged audience with content that people actually want to see. I love creating videos that not only shows off a destination, but showcases your brand too.
Here's a little example of me and what I do!
77% of my audience are aged 18-44 and are interested in adventures, outdoor activities, photography and travelling. With 54% male and 46% female, readers of An Adventurous World come from 215 different destinations around the world (according to Google!) My top three countries are the USA, UK and Canada, so a huge English speaking audience.
You can learn a little bit more about me and how I fell in love with travelling (which funnily enough involves being bitten by a crocodile in the Gambia in 1994!) at my About Me page!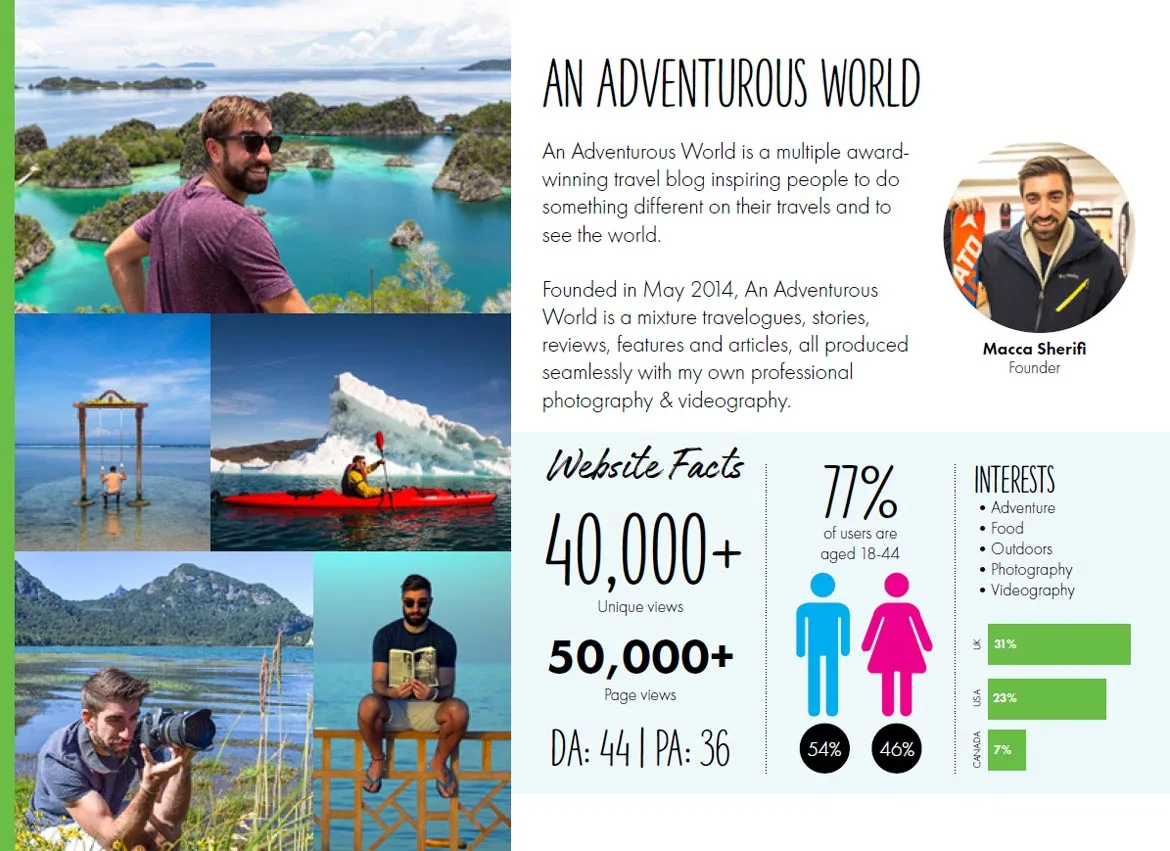 Why work with An Adventurous World?
As a trained travel journalist with six years' experience of working on national newspapers, magazines and online, I have produced content for some of the world's biggest and best known titles, namely Lonely Planet, the Mail Online and the Telegraph.
I am extremely proud to say that I am one of the main Lonely Planet Trailblazers creating articles, photos and videos for one of the world's largest and most respected travel brands. So far for Lonely Planet I have been to Argentina, Chile, Croatia, Estonia, Iceland, Mexico, the Netherlands, Spain, Turkey, the UAE and counting!
One of the best things about working with me is not only do you buy into my audience at An Adventurous World, but I always try to work with other publications and outlets to amplify all the content I create and to maximise the exposure for you.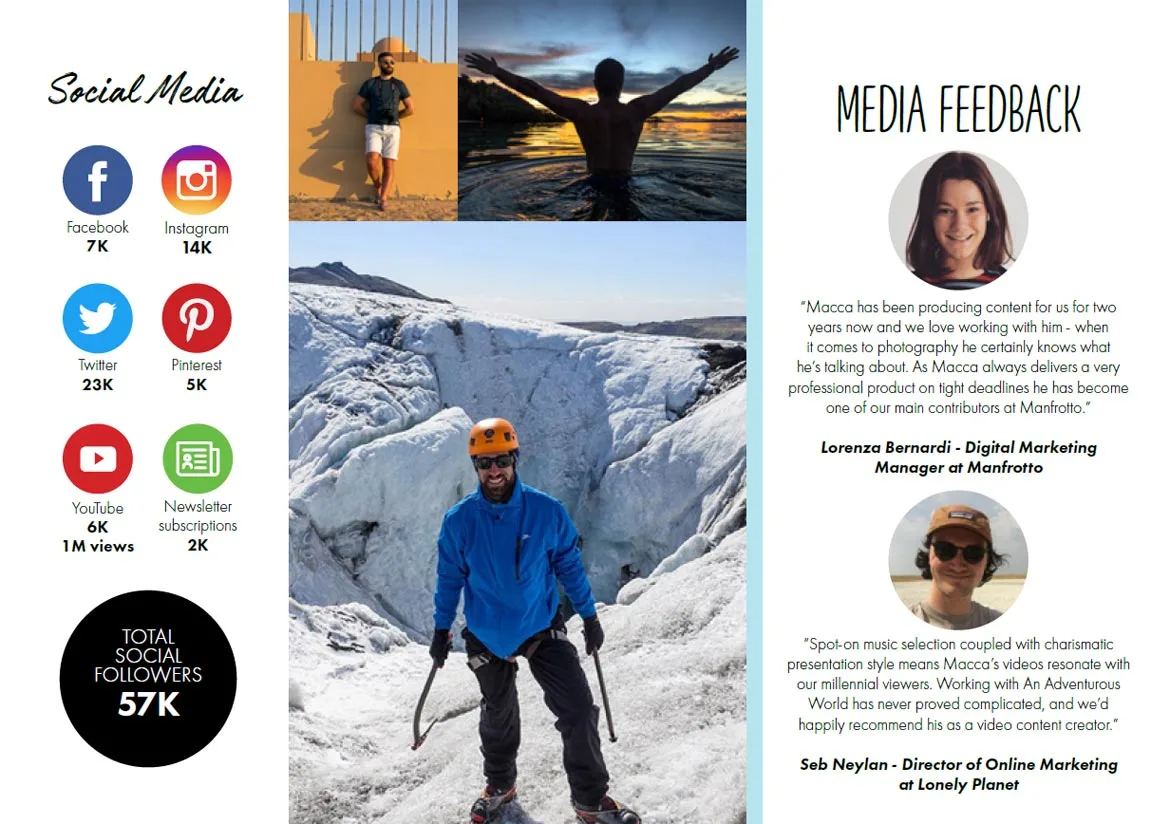 How can we work together?
I'm always keen to work with brands that mirror my interests, and as a content creator I can help showcase your brand and products to my audience in an alternative way to traditional advertising.
Ways in which we can work together are:
Producing videos for An Adventurous World and for your brand
Professional photography for use in marketing and social media
Press trips
Brand partnerships
Sponsored campaigns
Sponsored blog posts
Social media coverage
Social media consultancy
Hotel and restaurant reviews
Copywriting and editing
Competitions and giveaways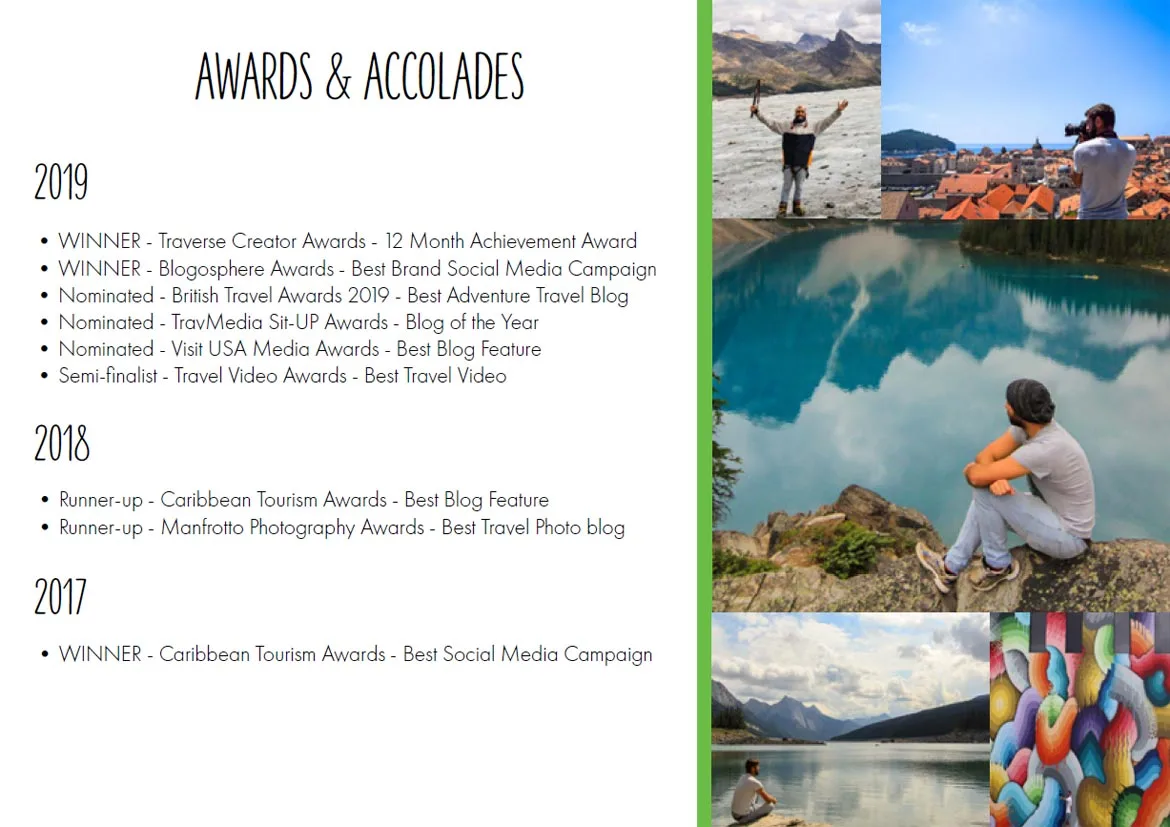 Presenting and Public Speaking
As well as being a full-time content creator, I also do a fair amount of presenting and public speaking. I have run full-day seminars on topics such as 'Working with Influencers' to short sessions on how to improve your photography. Give me a topic and I'm more than happy talking about it!
I have spoken at events such as the Visit the USA annual general meeting, at the conferences like BorderlessLive, KeyFrame, Traverse and WTM, and at a number of small events too.
If you're looking for someone to talk about content and marketing strategy or someone to run a workshop then I'd love to discuss this further with you.
Testimonials
Macca is a talented presenter, photographer, writer and videographer. Technical know-how and creativity aside, it was his enthusiasm and attention to detail that made Macca a real pleasure to work with. He quickly understood our objectives and created a series of inspiring and useful content. We look forward to working together again!

Rosie Langton, Influencer and Outreach Manager, Visit London
We have worked with Macca on a few projects over the past year and we've found him to be an extremely reliable blogger who creates content that fits in perfectly with our brand at KLM. His videos are always creative, and we wouldn't hesitate to recommend him for future work.

Verane Morley Brissaud, E-Commerce and Direct Sales Manager, AIR FRANCE KLM
Contact Me
Drop me a line and let's discuss ways in which we can work together now! This could be the start of something beautiful!