Welcome to An Adventurous World!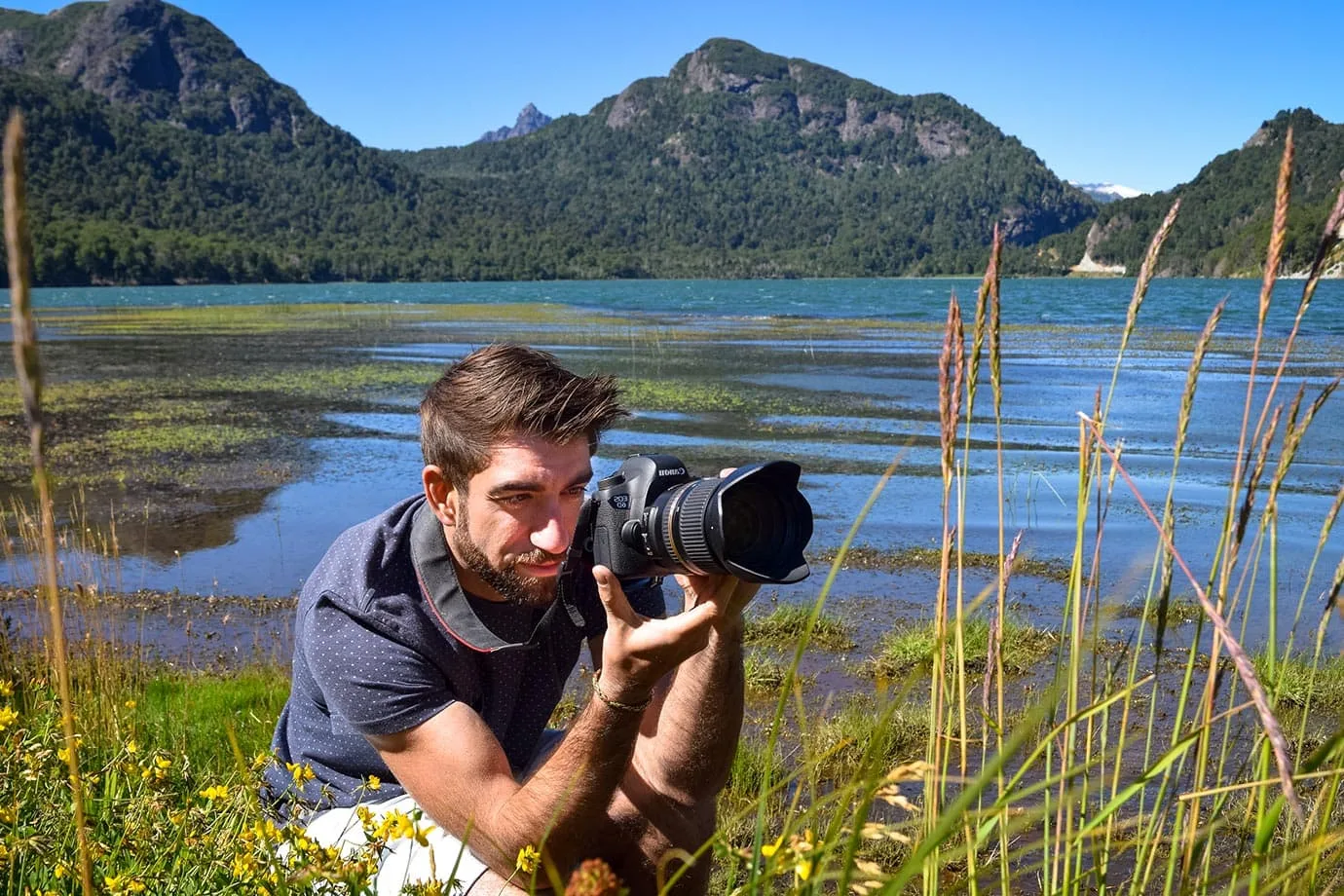 Hi guys, and welcome to An Adventurous World!
My name is Macca Sherifi and I am a travel blogger, photographer and presenter; anything to do with travelling and cameras and I've usually got the biggest smile on my face. Nothing makes me happier than capturing the world one destination at a time, so make sure you follow me on my adventures!
The whole point of An Adventurous World is to inspire you to travel and see the world. I don't care where you go or what you do, as long as I can inspire you to hit the road and live life to the full then I've done my job.
Whether it's through my photos or videos, I try to be as visual as possible. Have a play around with the site and see where it takes you. There's An Adventurous World out there just waiting to be discovered by you.
If you're interested in working with me and producing some great content then let's chat.
Or, alternatively, drop me an email!
---
The History of An Adventurous World
Being bitten by a massive crocodile aged eight in the Gambia
It sounds clichéd but I like to think that I was born to travel.
I was actually conceived in Jordan (a little family fact there for you) following which I was extremely lucky to have adventurous parents carting me off around the world year after year.
A typical highlight was a family holiday to the Gambia in 1994 when I was just eight. Dad decided to book a holiday just as the military coup occurred (he's always had an eye for a bargain, and nothing bottoms out the tourism industry like a military coup).
Unperturbed by what was going on around us, we weren't just happy lazing by the pool; we wanted to get out of the hotel and explore all the Gambia had to offer.
One day dad took us to a sacred crocodile pit, a place where the crocodiles are touched by god and are therefore safe to pet and play around with. You can see where this is going…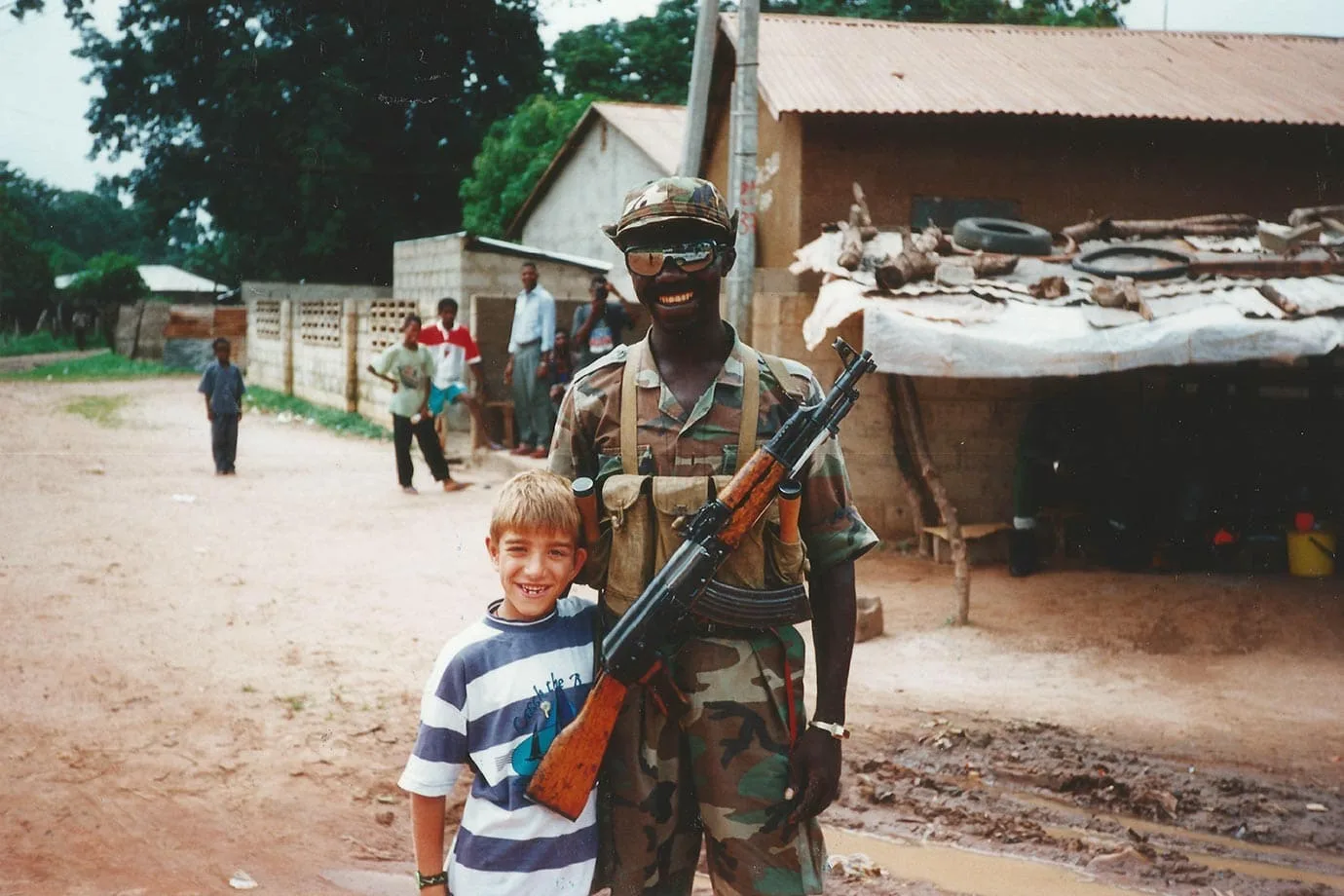 After walking around tentatively stroking one or two somnolent crocodiles, I eventually ran my hand along the belly of a 4ft pregnant female (I should mention at this point that yes, we did have a guide, and no, he didn't say anything about this particular crocodile).
SNAP!
Quicker than the eye could follow, this crocodile whipped its head around and tore my knee apart. It was in shreds.
Okay, so it wasn't *that* bad, but I was eight-years-old and there was a fair amount of blood. Thankfully dad caught it all on camera, because like every good dad he probably thought he could flog it on You've Been Framed.
Still, I lived to tell the tale and like to think that this episode was one of my first adventures in life, or certainly one I remember so vividly.
My brothers and I making friends with the locals
The not-so-sacred crocodiles in the Gambia
Moments after being bitten by the biggest crocodile ever
What the Gambia used to look like back in 1994
The day I caught the travel bug from my brother (and yes, it is a real thing!)
During my first year at uni where I was learning all about the minute detail of biochemistry, my brother was having the time of his life throughout Southeast Asia.
This was in 2006, before blogging was really a thing, but my brother Carl would send these amazingly descriptive emails with photos attached of all the sites and attractions he'd been to. On cold February evenings I'd pour over these emails looking up all the places he visited and I was completely sucked in. That's when it happened, that's when I caught the travel bug, for real.
That summer I decided to follow in his footsteps and I travelled around Thailand for a month with a couple of friends. And do you know what? I loved every second of it.
I loved eating street food in Bangkok, lazing on beautiful beaches in Koh Phi Phi and Koh Phangnan, hiring scooters and zooming around Chang Mai and Pai. The whole trip was perfect from start to finish, and it really gave me that thirst to travel and see some more of the world.
The first time I went to Thailand was in 2006
That was my first taste of backpacking and travelling – I was hooked
I did have a couple of friends in tow and we spent a month travelling around the country
It was unlike anywhere else I'd been before, and I loved it for that
Well, I was never going to be a scientist, was I…
Halfway through uni I quickly realised I didn't have what it takes to be a brilliant scientist (or even a mediocre one at that), and during some of my more boring lectures on neuroblastomas my mind would drift back to Thailand – it was then that I decided I wanted to travel, to really travel.
So, after uni I saved up all my pennies and set off on my first big trip – two years backpacking around the world in 2009 and 2010.
I booked a one-way ticket to Delhi in India, booked my first two nights' accommodation, and that was it – the rest I kinda just worked out on the road.
I wish I could tell you everything I got up to, I really do, but I don't have the time and you don't have the patience. I will tell you this though – it was the best trip of my life and made me who I am today.
I wanted to travel to learn about different cultures and societies, to learn all about the world outside of this little bubble I had created for myself, and travelling was the best decision of my life. After just three months of travelling, I learned more about the world, and most importantly, more about myself, than I ever did in three years at university. If you're ever thinking about travelling, do it – I promise you it's the best thing you can do.




One of the things I did before my big trip was set up my first blog – SlumChums – for all my friends and family back at home to see what I was up to while I was away.
Back then, I didn't have the faintest idea what I was doing, but I really enjoyed writing and taking photos. Like most bloggers, I couldn't believe it when people I didn't know started reading and sharing my stories. It was a rush like no other, and it really gave me this desire and passion for storytelling.




Getting over the post-travel blues
I can assure you, after being on the road for a couple of years you need a damn good plan for getting over those post-travel blues. Luckily for me, I knew exactly what to do – I wanted to be a travel journalist.
I knew I wanted to keep on travelling and make a career out of it, but I knew I had to make it sustainable too, so I retrained as a journalist.
After working on a couple of local papers (think "cat got stuck up tree" and "village fete gets out of hand"), I finally landed my first gig in the travel industry at gapyear.com, a travel advice website.
I couldn't believe I was getting paid to write about travelling, but something wasn't quite right. It's one thing writing about travelling, it's another actually doing it, so after a few years of working a steady 9-5 I decided to pack my bags again and go on another big trip.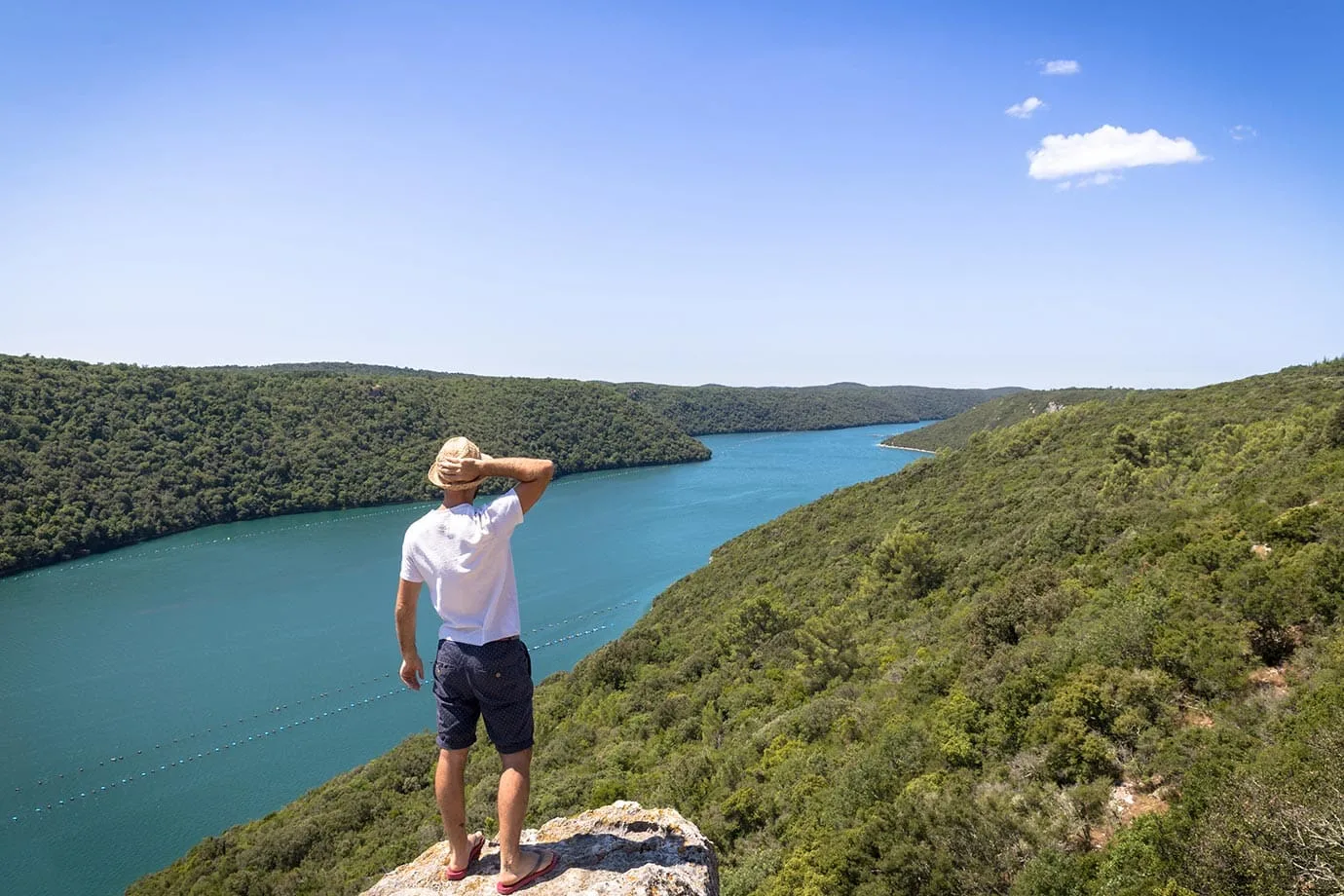 The birth of An Adventurous World
One of the things I really missed was not having my own blog; so in 2014 I set one up.
On that trip (which seems like such a long time ago now), I started in Eastern Europe for a fair few months before making my way over to Canada. From Canada it was down to Mexico, all the way through Central America, before travelling around Colombia and Ecuador. Another year passed by but I was finally creating content for myself.
I can't tell you how many adventures I've been on since then, but my reasons for travelling are still exactly the same – I still want to learn about different cultures and societies, to learn about the world (and a little bit more about myself along the way).
As long as I can bring you with me, I'm happy!