Have you only got 24 hours in Reykjavik & you're looking to see as much of the city as possible? Then this is the Reykjavik itinerary for you!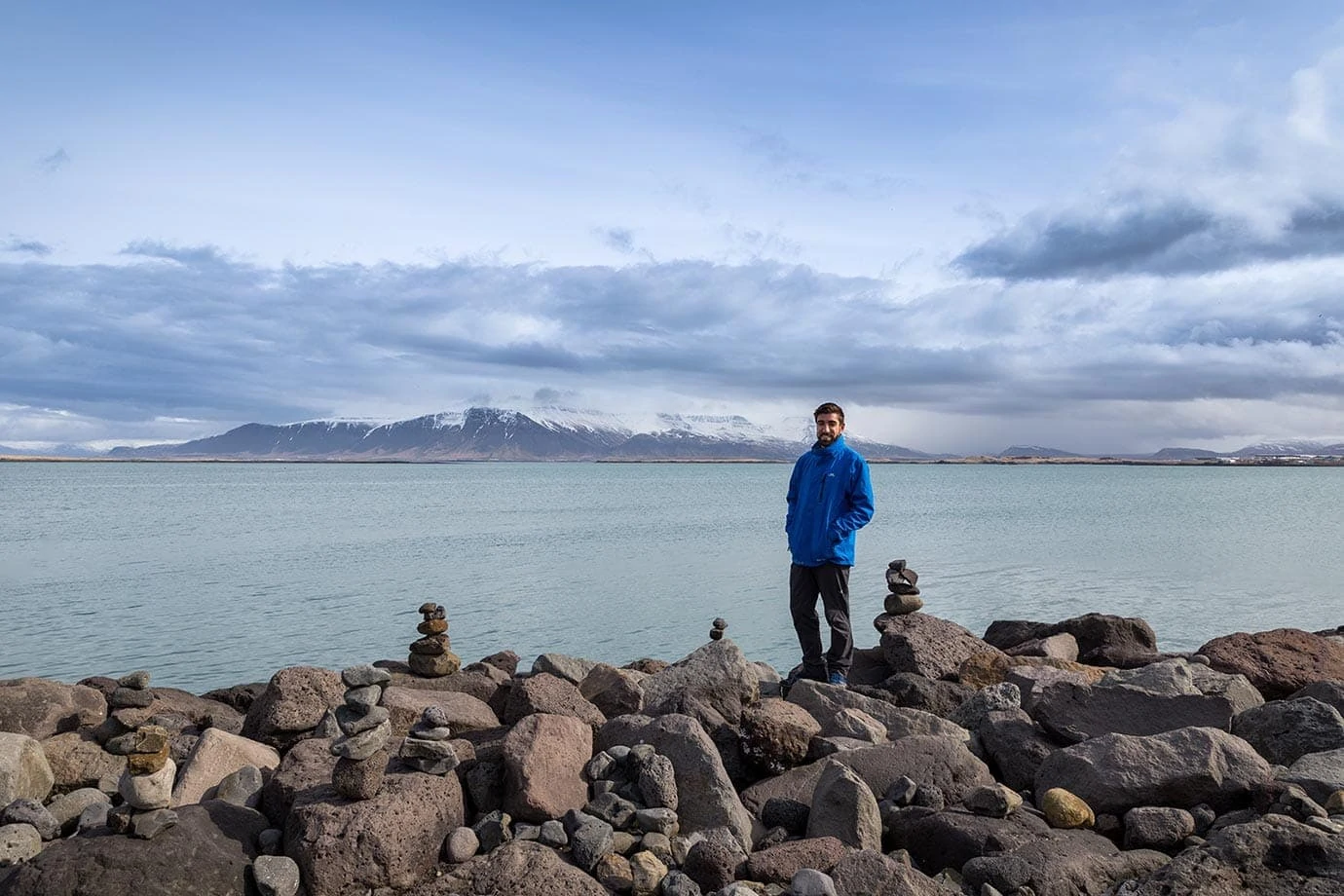 So, you've only got 24 hours in Reykjavik before going off and exploring some of Iceland's awe-inspiring nature such as the black sand beaches of Vik and the waterfalls at Gullfoss and Skógafoss? That's perfect! One day in Reykjavik is plenty of time to get a feel for the city.
One of the things I love about Reykjavik is it's a small city. Even though 200,000 people call it home (which is a lot when you consider the entire population of Iceland is only 330,000!), it's very small and easy to get around. Put it this way, you'll be able to walk to from one side of the city to the other in about 20 minutes.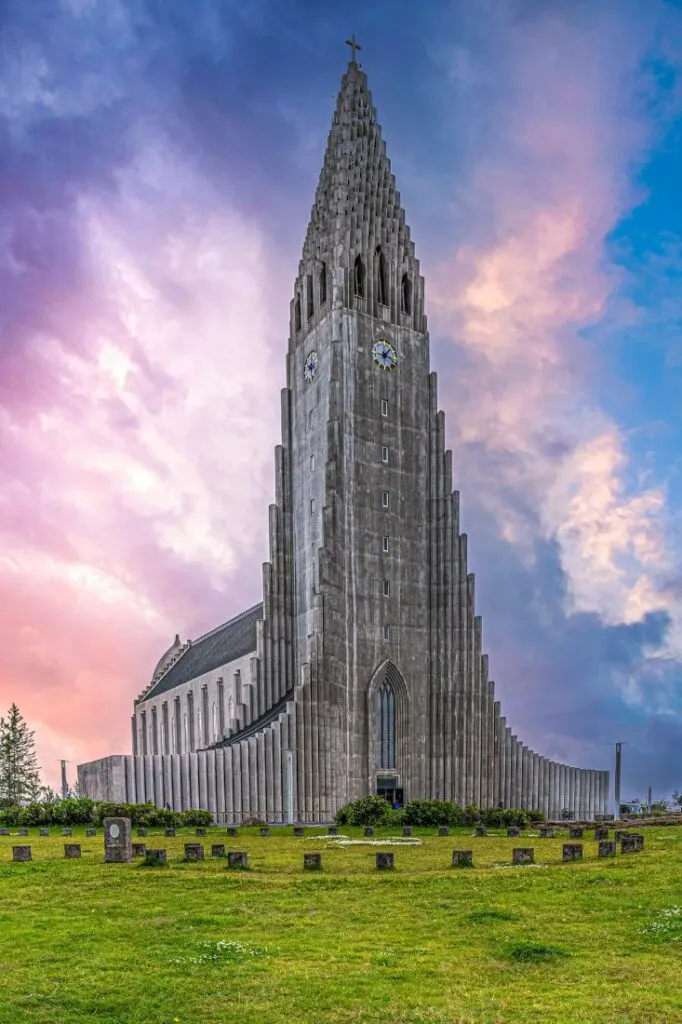 This means exploring Reykjavik is very easy making it perfect for a short Iceland layover. From climbing to the top of Hallgrimskirka to wandering around the Harpa building, this is my Reykjavik itinerary for you. If you've only got 24 hours in Reykjavik it's time to make the most of your day in the city!
Oh, and if you're really short on time, I'd recommend the Reykjavik hop-on, hop-off bus tour. It's super touristy but it really does get you everywhere you need to go including a lot of museum tickets too. Because of all the discounts it can save you a bit of money too.
08:00 – Walk down to the waterfront for sunrise
Waking up at 08:00 depends on whether you're in Reykjavik during the summer (when it's super easy), or winter (when it's super hard).
During winter the sunrises around 10am which is obviously quite late to start your day. Also, I found I really struggled in the early morning dark. It turns out I really need sunshine to wake me up.
On the flip side, if you're here during summer, the sun rarely sets. I've been here during summer too and I find those early mornings so energising.
Either way, if you can get up early then you should head down to the waterfront and say hello to the mountains. It's amazing how close Reykjavik is to the great outdoors. For me, I find seeing the water and the mountains the perfect wake up call.
09:00 – Head to the Laundromat Café for the biggest breakfast of your life
There's a reason why breakfast at the Laundromat Café is famous – their portion sizes are legendary. I think this is one of the biggest breakfasts I've ever had in my life.
With granola and yogurt, bacon and eggs, a grilled tomato, potatoes, sausages, a stack of pancakes, Nutella, butter, a pile of fruit and even a wedge of cheese for good measure, this isn't exactly the healthiest starts to the day, but it will keep you going on and on and on, especially when you've only got 24 hours in Reykjavik.
No matter where you eat in Reykjavik and Iceland it's expensive, but this is one of the more budget friendly options. If you're travelling Iceland on a budget then make sure you check out this blog post.
©Jeppe Gondolf
10:00 – Stand in the shadows of Hallgrimskirka
Standing at 74.5 metres, Hallgrimskirka is the tallest church in Iceland and it one of the top places to visit in Reykjavik. The unique architecture is based upon the basalt lava flows of Iceland's landscape (the pillars do look a lot like the ones you find on the black sand beach at Vik).
I'd really recommend taking the lift to the observation tower at the top. From here you'll have some of the best views of the city and it's usually quiet at this time.
Also, it's good seeing Hallgrimskirka in the morning as it'll orientate you. Being the biggest landmark in Reykjavik, once you know where it is you won't get lost.
11:00 – Take in the amazing street art around the city
A little surprisingly but there's a really thriving street art scene in Reykjavik with some truly epic pieces. With streets artists like Dface being commissioned with huge murals, more and more pieces have popped up around the city.
The best way to see all this street art is take a wrong turn down a side street and see where it takes you. Make sure you bring your camera – you're going to need it!
12:00 – Visit the National Museum of Iceland (or the Icelandic Phallological Museum if that's your thing)
The National Museum of Iceland is a journey through time. It begins with a ship landing in the country in medieval times and takes you all the way through to the modern day. Amazing how much time you can span in just 24 hours in Reykjavik!
The museum caters for all ages and you can even dress up in traditional local costumes (worth it for that alone). And in case you were wondering, the Icelandic Phallological Museum is all about cock. And yes, it is a lot of fun. This is always rated as one of the top things to do in Reykjavik. I have to admit, I've been and it is very tongue-in-cheek!
©National Museum of Iceland
14:00 – If you're feeling peckish it's time for a cinnamon bun and a strong coffee from Braud & Co.
You know a place is going to be good when a) you can smell the amazing cinnamon buns from a good block away, and b) you can see the line-up for the shop from a good block away.
Braud & Co. has become one of the places to go in Reykjavik purely for their cinnamon buns. They are absolutely delicious and well worth queuing for. They also do a damn strong coffee too (as does Reykjavik Roasters just a few shops along the street – another place with cracking coffee). If you've only got one day in Reykjavik and you're looking for a snack then I can't recommend this place enough.
15:00 – Drool over some photo porn (and no, not that type of porn) at the Reykjavik Museum of Photography
Being the photographer that I am, obviously I'm going to recommend visiting the Reykjavik Museum of Photography.
With over six million photos (yes, six MILLION!), some of which date back nearly 150 years, there are some amazing examples of photography at this museum. Also, they always have some very thought provoking events & exhibitions on. I went to one called Metomorphosis by the famous Icelandic photographer Sigurjon Sigurgeirsson and it was fascinating. You can see what events are on here.
The Reykjavik Museum of Photography is a very underrated museum and well worth a visit. Also, as it's quite small you can easily squeeze it in with only 24 hours in Reykjavik.
©Reykjavik Museum of Photography
16:00 – Check out the epic Perlan building on the edge of the city
It doesn't take much to translate Perlan (it's "pearl" if you're struggling, because, well, it looks like a pearl). This is one of the most unique buildings in all of Reykjavik and is a great example of the modern architecture you can find in the city.
For those of you looking for somewhere fancy to eat, Perlan has a revolving restaurant inside. The reviews of this place are amazing.
For everyone else, you can still come here for a coffee and to take in the stunning views of of the city. The inside is equally as magnificent too!
©Perlan
17:00 – Wander at the beauty of the Harpa building
The Harpa is arguably the most beautiful building in Reykjavik. Home to the Icelandic Symphony Orchestra, it is also a mecca for all other musicians and bands in Iceland.
If you can coincide your 24 hours in Reykjavik when there's a performance or event going on at the Harpa then it's a must, but even seeing the building in itself is enough for most people. I mean, just look at it!?
If you do manage to watch a performance here it's one of the best ways to spend 24 hours in Iceland.
18:00 – Dream about lands unknown at the Sun Voyager sculpture down by the waterfront
The Sun Voyager is another fine example of the amazing art scene in Reykjavik.
Down by the waterfront and a short walk away from the Harpa, the Sun Voyager is a dreamboat, an ode to the sun, and it's supposed to represent the desire to explore undiscovered territory (much like why you're in Iceland yourself!) The best time to come here is when the sun is real low in the sky for the best photos.
19:00 – Go for a drink at Kex Hostel and swap stories with other travellers
A drink in a hostel full of backpackers? You betcha! Kex Hostel has quickly established itself as one of the best places to go for a drink in Reykjavik and there's always an amazing atmosphere here.
Tourists returning from their adventures in Iceland come to swap stories over craft beers and it's a great place to pick up one or two recommendations. Also hugely popular with the locals too.
©Ariana Gillrie | Kex Hostel
20:00 – Find somewhere amazing to eat (in your budget of course!)
With only 24 hours in Reykjavik, if you're looking for a cheap(ish) eat then you can't go wrong with the burgers from K-Bar on the main high street (I might argue one of the best burgers I've ever had!)
On the flip side, if you want to spend in excess of £100 on a meal then restaurants like Vox in the Hilton, Matarkjallarinn and Apotek are all amazing options. "Cheap" eating in Reykjavik isn't really a thing but the food is damn good so just enjoy it!
22:00 – Party until the sun comes up (or never goes down?)
If you've still got some energy left in you then hit a bar like The Big Lebowski or Micro Bar for a couple of drinks. There are also a couple of late-night bars/clubs in Reykjavik and you really can party until the sun comes up (I have done this, it's weird leaving a bar at 3am to bright sunshine!)
Also, if you're looking for a few people to party with Wake Up Reykjavik do amazing bar crawls around the city! Guaranteed fun these!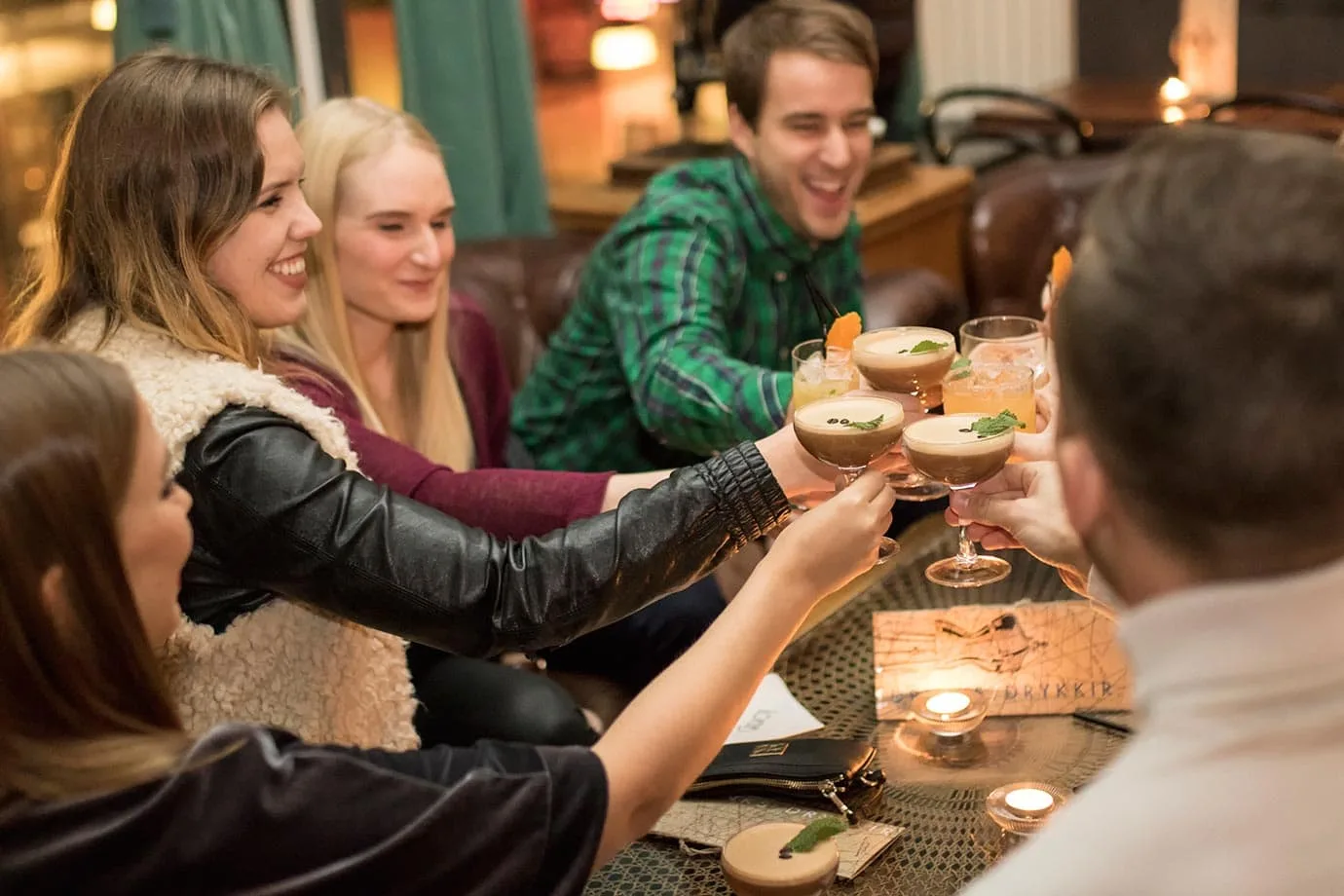 ©Wake Up Reykjavik
And that's how to see Reykjavik in 24 hours! A lot of people say it isn't enough time, and I would always recommend longer, but it should still give you a good overview of the city.
If you manage to do all of this then you really have seen some of the best sites in the city and it'll set you up nicely for the rest of your trip in Iceland! Right, now it's time to explore that landscape.
If you're travelling around the country, make sure you check out this amazing 10 days in Iceland itinerary. It's packed full of useful information on where to go and how to travel around, perfect for planning a trip here.
Tours in Reykjavik
---
If you're heading to Iceland in January, then check out this guide on what to see and do there. This is particularly good if you're hoping to see the Northern Lights!
Have you ever been to Reykjavik before? What would you recommend to people if they only had one day in Reykjavik? Make sure you let everyone know in the comments below!
Like this blog post? Make sure you pin it!