From Barceló Corralejo Bay to Occidental Jandía Royal Level, here is where to stay in Fuerteventura for an amazing holiday this year!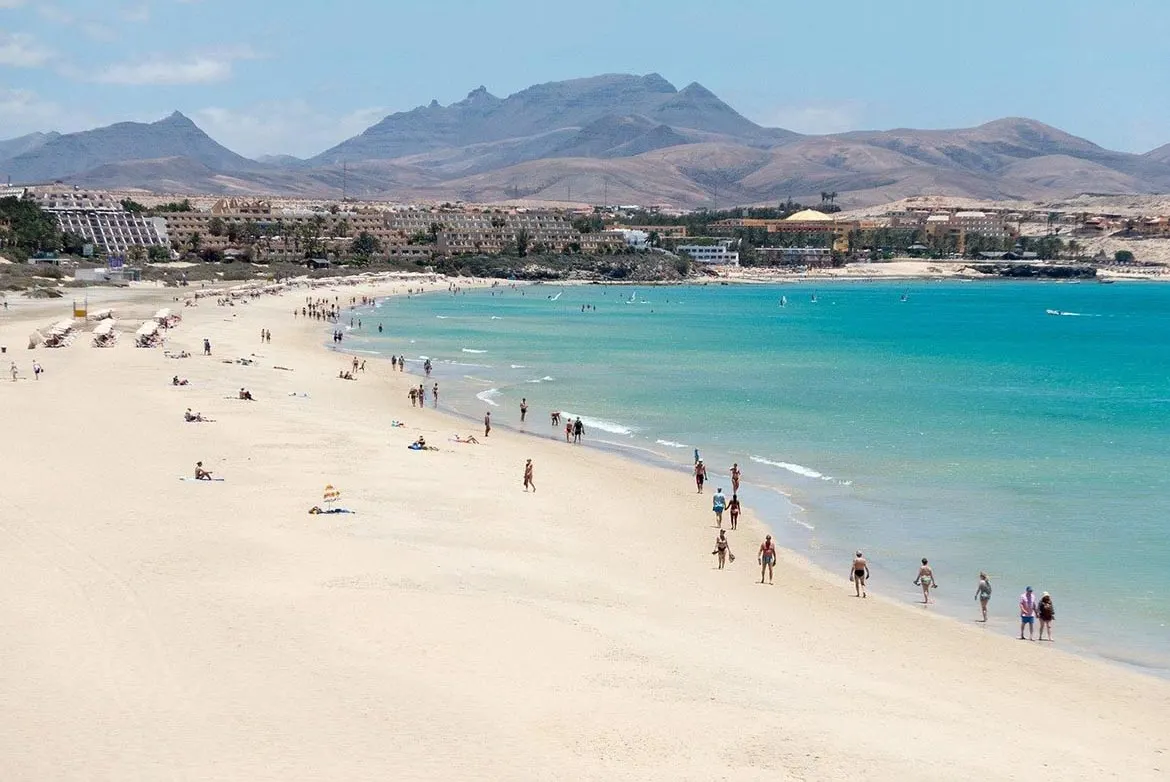 I know a lot of us aren't thinking about travel right now with a global pandemic going on, but hear me out. I think I've got a couple of things that could change your mind.
Firstly, scientists and experts are saying we're close to getting a vaccine which is 90% effective. I jumped for joy when I heard the news as I genuinely believe this is the key to unlocking the travel crisis going on at the moment. As soon as passengers feel it's safe to travel again, as in really safe, then they will do so.
That's why, if everything goes well and they start rolling out the vaccine early in January, then consumer confidence might be back by next April/May. No matter what happens between now and next April, it's going to be a lot better than the situation we're in at the moment where virtually no one is travelling. So that's one thing to be positive about!
Secondly, some hotels like Barceló Hotel Group are starting to offer their Black Friday and Cyber Monday travel deals. Even though it might seem strange booking a hotel now, there are some amazing savings to be made.
Throughout November, every day is Black Friday with hotel discounts of up to 60%. That's mega savings. The best thing is, you obviously don't have to travel right now. You can book now, pay later, and travel next year when things are starting to return to normal.
With that in mind, I thought I'd show you where to stay in Fuerteventura in Spain. This is such a classic British holiday hotspot, and I expect it to be booming next year, so get it quick and grab one of these Black Friday hotel deals.
Hopefully you'll be able to book something for a bit of summer sunshine!
– Where to Stay in Fuerteventura –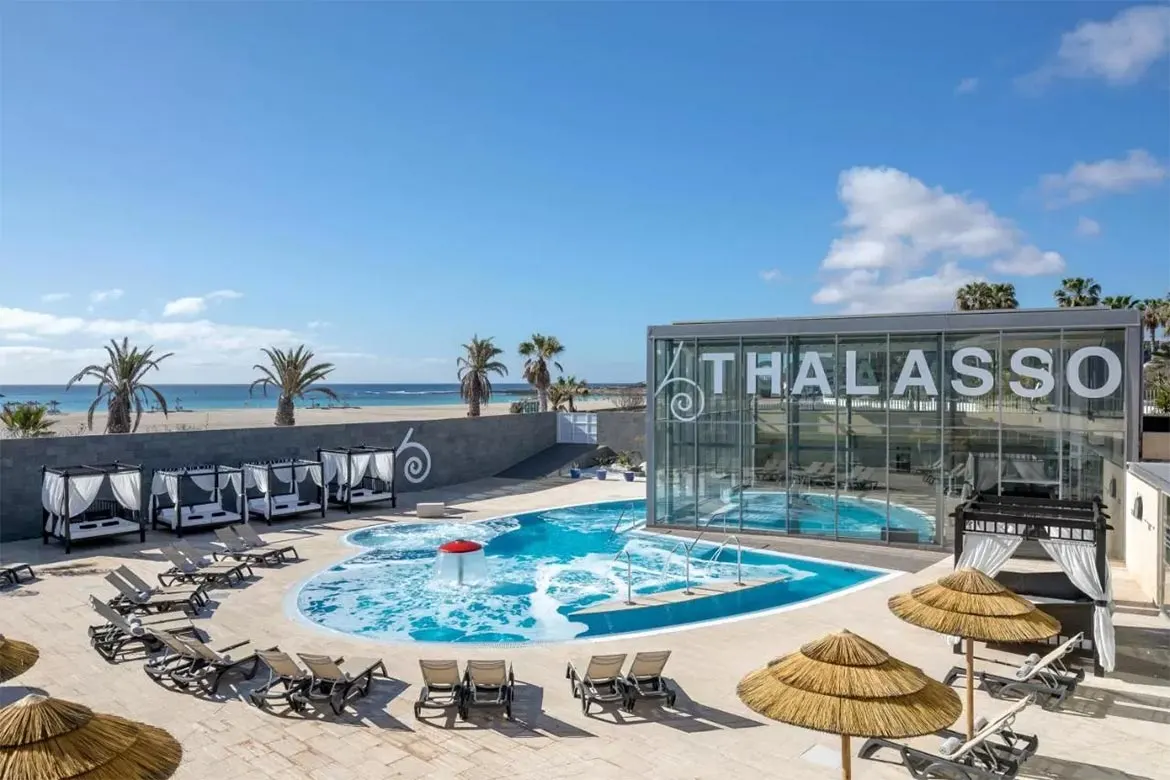 The Barceló Fuerteventura Thalasso Spa is a 4* hotel built directly on Caleta de Fuste Beach, one of the most popular beaches on the island.
With stunning views of the bay, it's an amazing destination for unwinding with the family. Also, being very close to the Marina, it means there are a number of different water sports and leisure activities to choose from too.
Obviously one of the major selling points of this hotel is the spa. The whole spa concept us secluded tranquillity. For a big hotel, this feels more like a boutique spa with personalised experiences. It's very easy to lose yourself in the treatments and facilities offered here.
Another bonus – this is a very family friendly hotel with one of the best kids' clubs around. The little ones can immerse themselves in the world of pirates and sea monsters. There's also a scavenger hunt where you have to find the pirates buried treasure all around the hotel.
The hotel has 462 rooms which are full of natural light in a modern, functional style. The rooms are also fully equipped, so that guests have everything they need to enjoy their holiday to the full.
This hotel in Fuerteventura is designed so that you can discover new experiences while enjoying the beautiful surroundings of the island.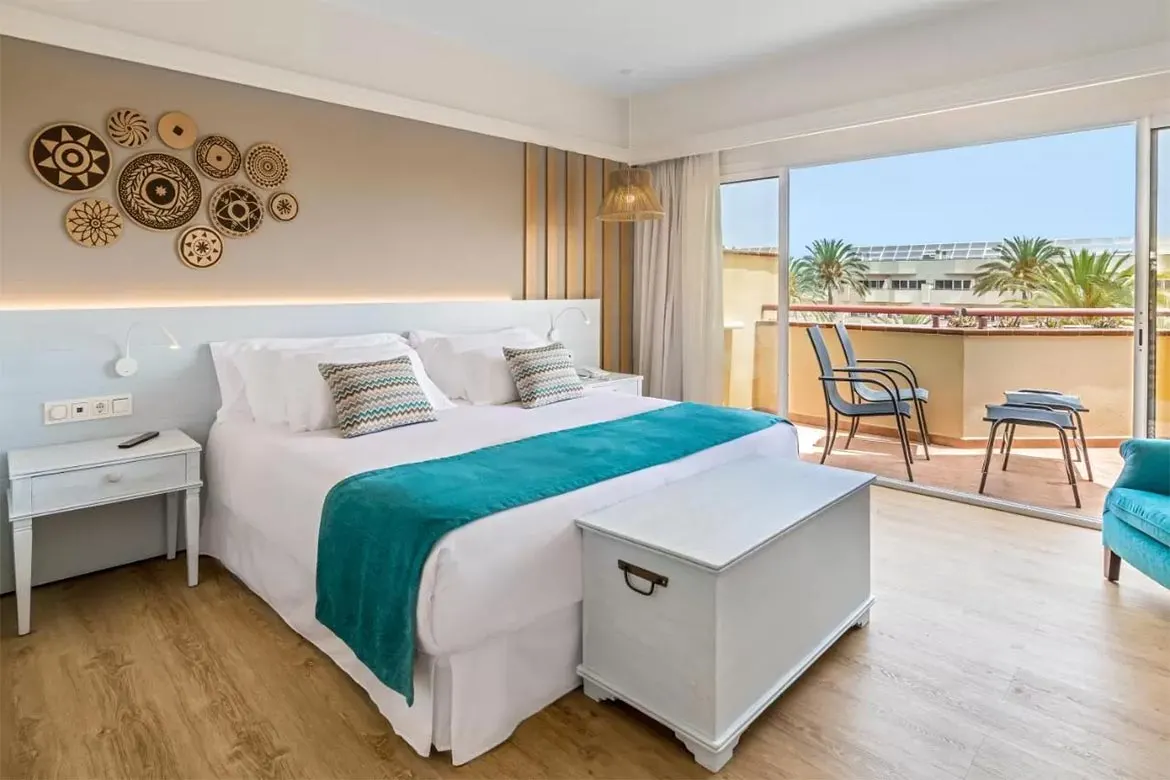 To all of you couples looking for a romantic holiday, this one is for you. The Barceló Corralejo Bay is an adults only resort. That means there aren't any kids' clubs here or children running around every hour of the day. So, if you're looking for some real R&R, you'll find it here.
Located in the north of the island, the hotel is just 80 metres from the beach and 3 km from the Dunas de Corralejo Natural Park. This is the best place to go to enjoy the desert beauty of Fuerteventura with those epic giant sand dunes.
The hotel has an amazing wellness centre where you can enjoy a massage or hydromassage. This is the place to be if you're looking for a relaxing treatment.
One of the best spots in the hotel is the pool bar restaurant. This has those chilled summer vibes that we're all looking for on holiday.
Also, add in the fact the weather is amazing in the Canary Islands well into October/November, and you've got a hotel you can visit pretty much all-year round.
The Occidental Jandía Royal Level is one of the best hotels in Fuerteventura that offers tranquil luxury but without being mega expensive.
Located on Jandia Beach, one of the best beaches on the Canary Islands, this is another adults only hotel to get away from it all. And honestly, the views of the beach are worth it in itself.
One of the big selling points of this hotel is the gastronomy. At the Atlantico Restaurant, the focus is on quality, whereas the second restaurant Placeres Canarios has a rolling menu with flavours from around the world.
There is also a spa offering a wide variety of treatments, saunas, steam rooms, and meditation rooms.
For the golf enthusiasts, one of the most beautiful golf courses in Fuerteventura is just 1 km away.
This is an amazing option for those of you looking for a quieter, more intimate hotel but still offering a high level of luxury.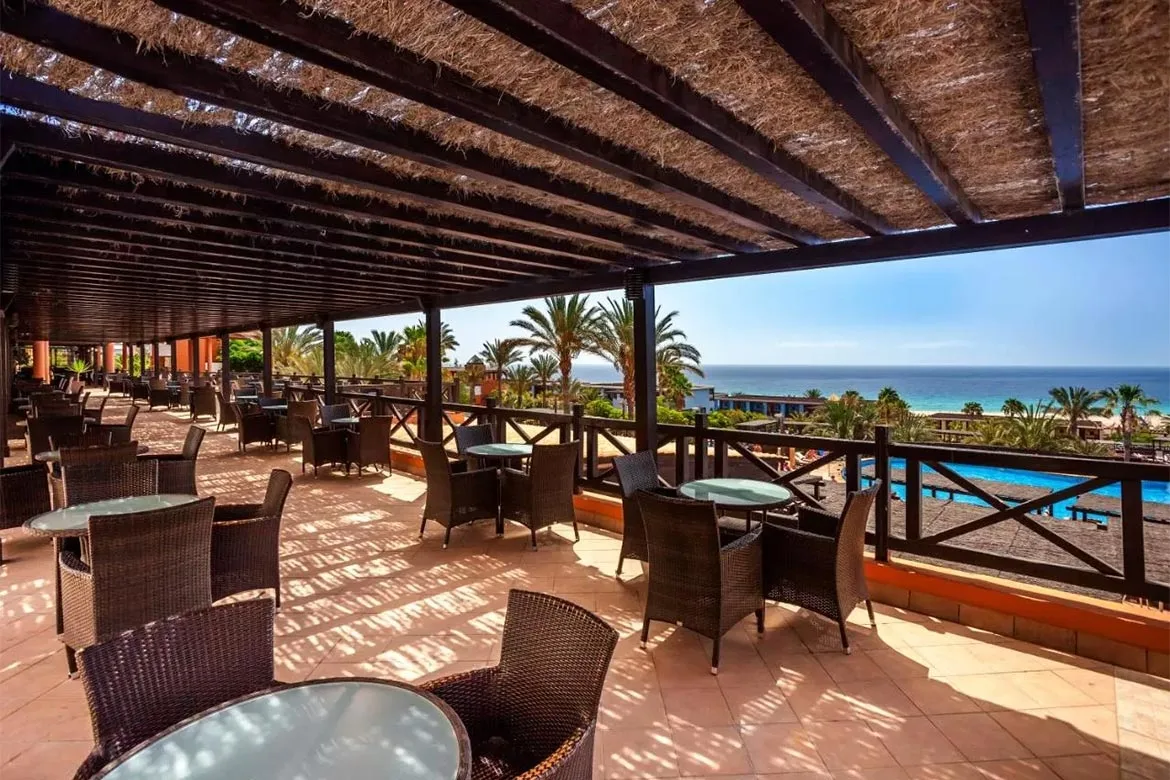 Alternatively, if you're looking at mixing it up, the Occidental Jandía Playa is a good option. Very close to the Occidental Jandía Royal Level, the Jandía Playa is more of a family friendly hotel with something for everyone.
The hotel boasts 553 rooms, so this is a big complex. The younger members of the family can enjoy the Barcy Club and adults can relax in the hotel's Sanagua Spa & Wellness, which boasts a sauna, hot tub, heated swimming pool and fitness studio, as well as other services and treatments.
One of the things that's different about the Jandía Playa is the type of holiday you can have here. You can choose from half-board accommodation giving you the option of exploring the other restaurants on the island.
Alternatively there's the all-inclusive package meaning you don't have to worry about a thing. Both make for an amazing holiday though!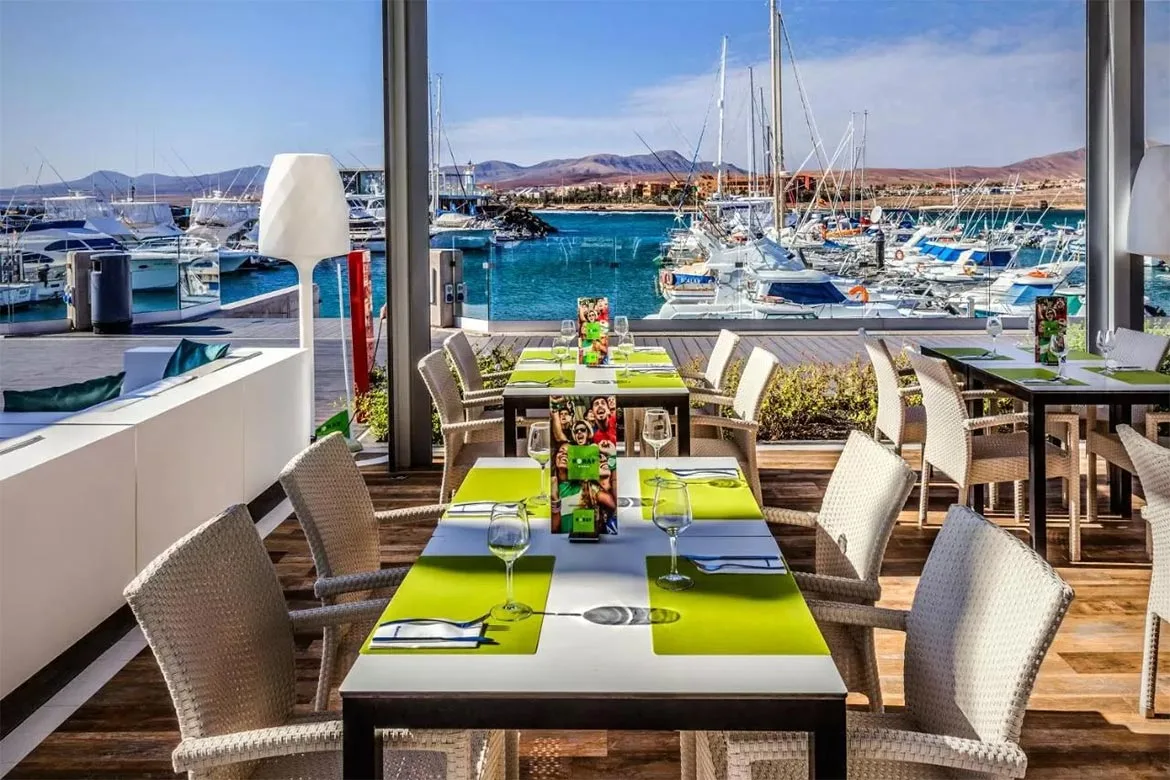 The Barceló Castillo Royal Level is a 4* hotel situated on the golden sands of Caleta de Fuste giving you gorgeous views of the Atlantic. This is one of the best areas to stay in Fuerteventura as it's got a beachfront location while being quite close to the capital of Puerto del Rosario.
Compared to a few other of the hotels listed here, this one is much more secluded and exclusive with just 70 magnificent rooms to choose from. The rooms are either suites or junior suites, so a good level of luxury for your holiday.
There are loads of activities to choose from here. You can spend the day on a catamaran, going diving in the beautiful pristine waters, enjoy being on the water jet skiing, or even playing a round of golf at one of the nearby courses.
Back at the hotel, there are 3 different pools to choose from, all with gorgeous sea views. There are also a number of restaurants, terraces, cocktail lounges and other areas where you can take in the facilities of the hotel. Basically, there's something for everyone here.
When it comes to where to stay in Fuerteventura, this is definitely one of the best options out there for a secluded stay.
---
This post is in association with Barceló Hotel Group promoting their Black Friday and Cyber Monday deals. As always, all view and opinions are my own.
Where are some of your favourite places to stay in Fuerteventura? Let me know in the comments below and I'll add them to this blog post!
Like this blog post? Then make sure you Pin it!