Looking for the best wineries in Chile? From the world renowned Concha y Toro to magical Montes, these are the vineyards you need to visit!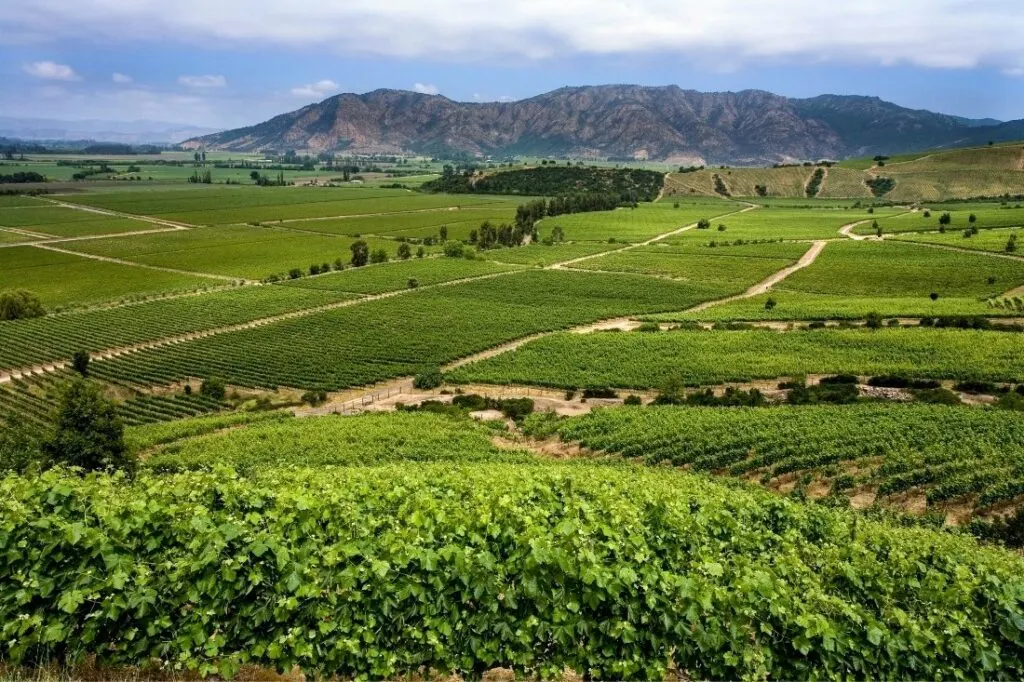 I bet you've never thought of visiting Chile just for the wine, right?
Everyone knows about shiraz from Australia, sauvignon blanc from New Zealand and rjoca from Spain, but what about a carmenere from Chile?
I didn't know much about Chilean wines before I travelled around the country, but I can tell you that this is such an amazing destination for viticulture. Some of the architecture of the wineries are out of this world – that's why I wanted to show you the best wineries in Chile you need to visit!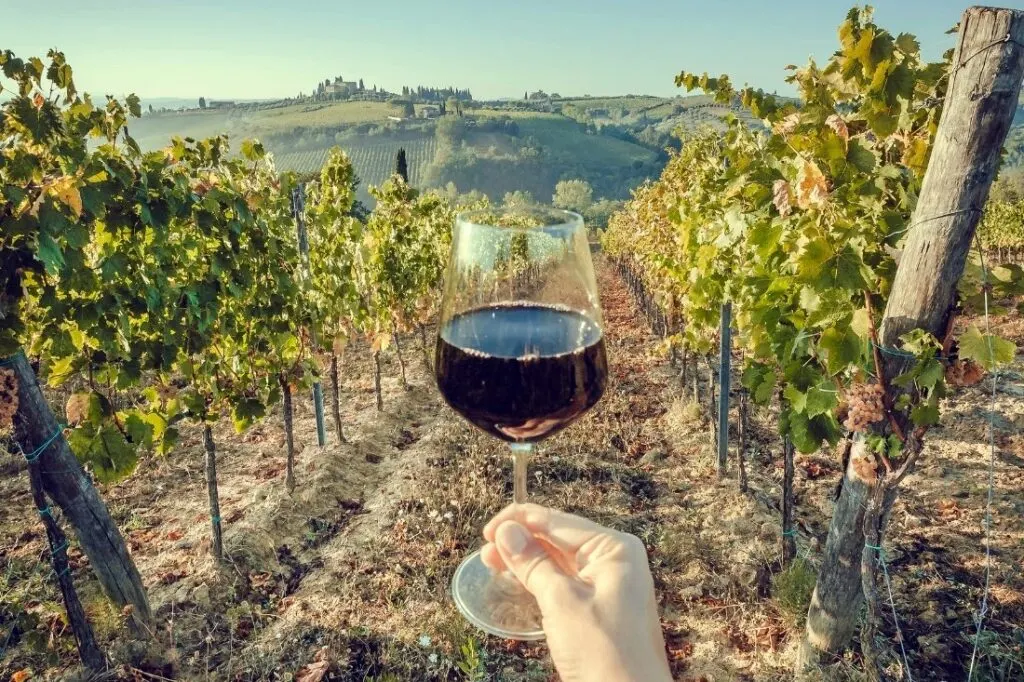 Why is the wine so good in Chile I hear you ask? Well, the unique combination of geography and climate creates ideal conditions for grape growing. Long hot days and cool nights provide the perfect conditions for the grapes to thrive.
Then the Andes Mountains provide natural barriers, protecting vineyards from pests and diseases. The Pacific Ocean's influence moderates temperatures, and there's a wide range of microclimates, allowing for diverse grape varieties.
And let's not forget the soil! Chile has some seriously fertile land for vines to sink their roots into. The result? Deliciously complex wines that reflect the landscape.
In this article, I'll take a journey through some of the best Chilean wines and wineries (some of which I still buy on 8Wines today), showcasing the remarkable craftsmanship and unique terroirs that have earned Chile a spot on the global wine map.
---
Best wineries in Chile
Montes Wines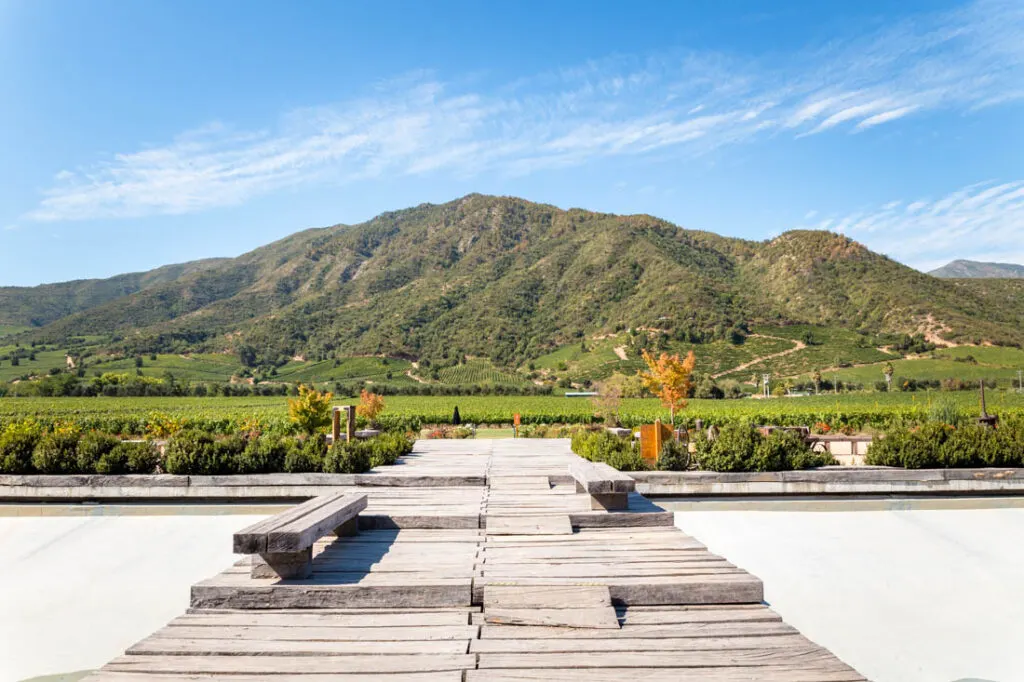 Tucked away in the heart of the stunning Colchagua Valley, Montes Winery truly embodies the artistry of Chilean winemaking. What makes this winery exceptional?
Well, for starters, it's all about the Colchagua Valley terroir. The valley's unique blend of warm, sun-kissed days and gentle Pacific Ocean breezes allows grapes to mature slowly and evenly, resulting in wines that boast a delightful depth and harmony.
Now, let's talk about Montes' showstoppers. First up, we have the renowned Purple Angel. Crafted from the Carmenère grape, it's a Chilean treasure that delivers a sublime fusion of dark fruit notes, a hint of spice, and velvety tannins. Sipping this wine is like capturing the very essence of Colchagua Valley's terroir, and it's become a symbol of Montes' unwavering dedication to excellence.
As the holiday season is starting to approach slowly, you might want to start thinking about the Christmas dinner, which cannot be complete without a special wine. Another star from Montes' repertoire is the Montes Alpha M 2019, which can be the perfect pairing for Christmas dishes like roast beef, prime rib, or lamb. This wine is a testament to their mastery of Bordeaux-style blends. It oozes refinement with its layers of rich, dark fruit and a mix of Cabernet Sauvignon, Cabernet Franc, and Merlot. This blend is an embodiment of sophistication and showcases the true artistry behind Montes Winery's craft.
Last but certainly not least, Montes Taita 2018 is yet another excellent wine from Montes Winery. Named after Aurelio Montes Sr., the winery's co-founder, this Bordeaux blend represents the pinnacle of Montes' portfolio. With intense flavours of blackberries, currants, and a touch of cedar, it's a wine that encapsulates the spirit of Colchagua Valley, where each sip tells a story of dedication and passion.
Viña Vik Winery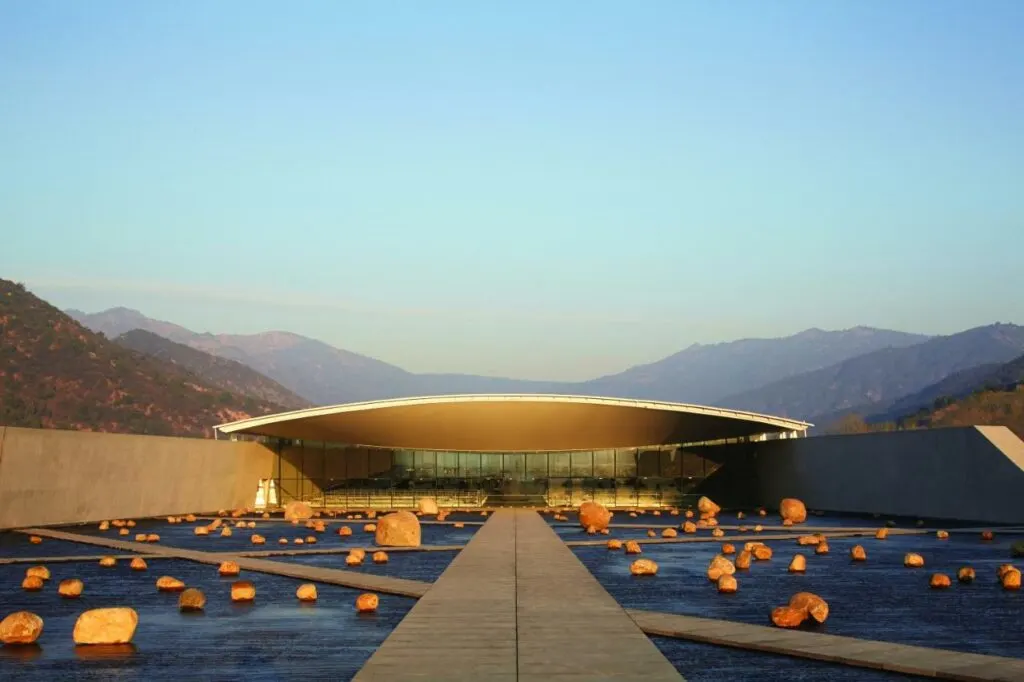 Located in the stunning Millahue Valley of O'Higgins Region, Viña Vik Winery is a true hidden treasure in the Chilean wine scene. Their wine collection offers a diverse array of choices, but let's shine a spotlight on a few gems.
First up, we have Vina Vik La Piu Belle 2018, a Bordeaux-style blend that's pretty much the superstar here. It's the perfect showcase of what makes this place special, with a rich tapestry of flavours and a complexity that just hits the spot for wine lovers.
Now, if you're looking for something a bit off the beaten path, there's Vina Vik Milla Cala 2019. It's like a sip of Millahue Valley itself – vibrant, harmonious, and full of character, while the newbie, Viña Vik La Piu Belle Rosé 2022 is a fresh addition to the lineup, and it embodies everything that Viña Vik Winery is about – elegance and finesse.
Vina Aquitania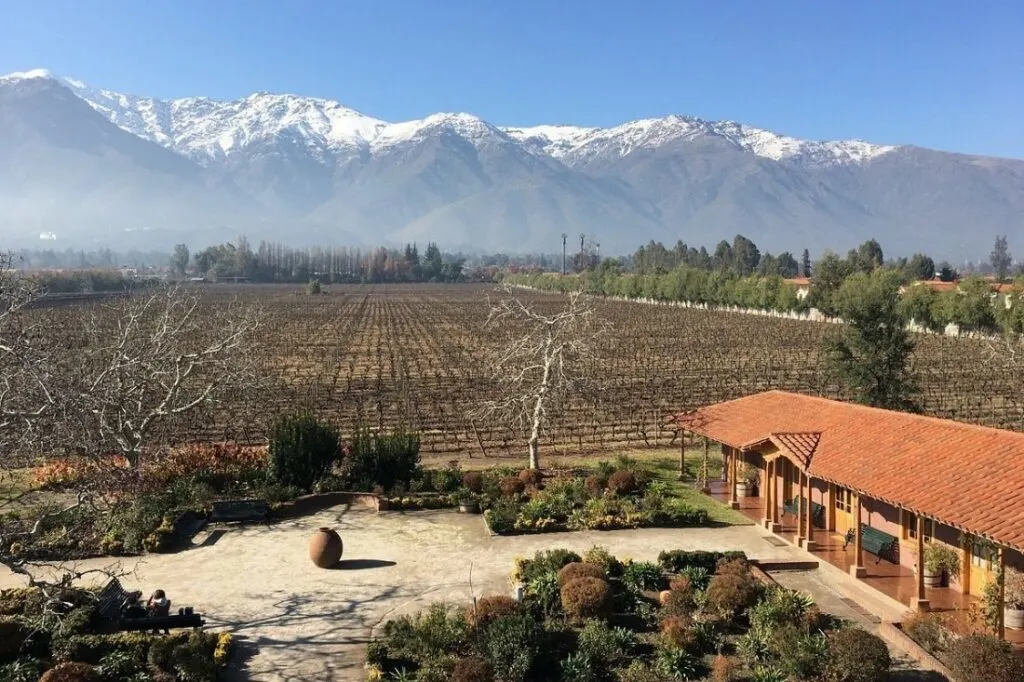 Vina Aquitania is another excellent Chilean winery where winemaking is a blend of passion and precision.
There are many wonderful wines produced by Vina Aquitania, such as Vina Aquitania Lazuli Cabernet Sauvignon 2017. This wine is like a time capsule, preserving the very essence of that year's grape harvest. With every sip, you get to taste the unique flavors and aromas that define that exceptional vintage.
Vina Aquitania Carmenere Reserva 2021 is another marvelous wine from the winery. This drink is a lively celebration of the bold and vibrant character of Carmenere grapes. Lastly, we have the delightful Vina Aquitania Sol de Sol Chardonnay 2022. This Chardonnay is akin to capturing sunshine in a bottle. It bursts with life, radiating the vibrant flavors of the vineyard's terroir.
Santa Ema Winery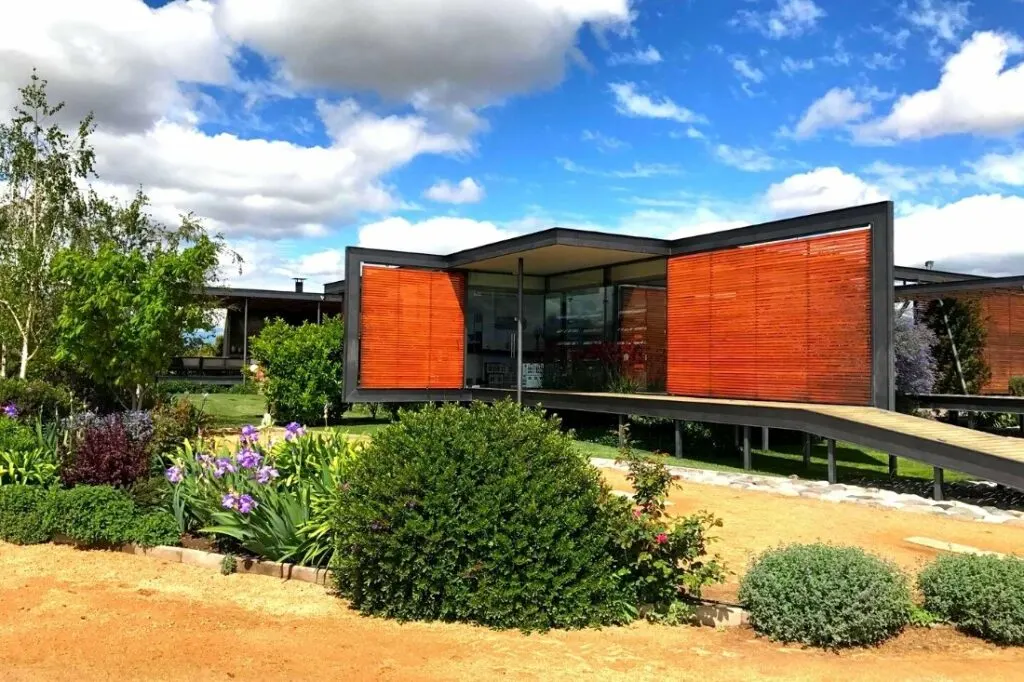 When it comes to Chilean wineries, one that certainly deserves a mention is Santa Ema. Founded by the Pavone family, this winery has carved out a well-deserved reputation as one of the country's most esteemed. They boast an impressive range of wines, known for their remarkable blend of quality and affordability.
Among their impressive offerings, the Santa Ema Catalina 2018, stands out as a true treasure, exuding a unique essence characterized by robust dark fruit flavors and tannins. It's the perfect choice to elevate any celebration! So, if you're on the hunt for an exceptional drink for a special occasion, particularly one as festive as Christmas, the Santa Ema Catalina 2018 is an excellent option.
And speaking of Santa Ema's wine lineup, you simply can't overlook the Santa Ema Amplus One Carmenere 2020. This wine pays homage to the bold and vibrant character of Carmenere grapes, making it a fantastic addition to your dinner table. It pairs wonderfully with a wide range of dishes, from succulent grilled meats to flavorful vegetarian options and various entrees.
Lapostolle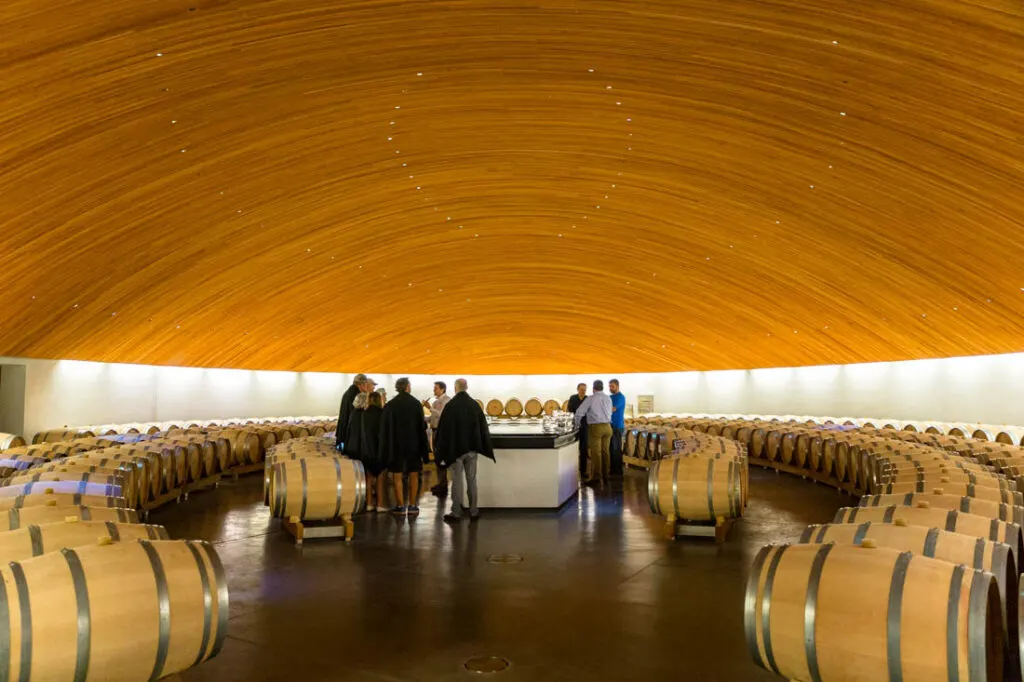 Lapostolle has earned its reputation as one of Chile's top wineries for several reasons. First off, they take the concept of terroir seriously. Their vineyards are strategically located in different regions of Chile, each offering unique soil and climate conditions.
Quality is a top priority at Lapostolle. They combine traditional winemaking techniques with innovative practices, ensuring that every step of the process, from grape growing to bottling, meets the highest standards.
The winery is also known for its sustainable and organic practices. They prioritise environmental responsibility, which not only contributes to the quality of their wines but also reflects a commitment to the land.
Now, let's talk about their flagship wine, Clos Apalta. This Bordeaux-style blend consistently receives high praise. It's a testament to Lapostolle's dedication to excellence. The attention to detail, the careful selection of grapes, and the artful blending all contribute to the exceptional quality of their wines.
Concha y Toro Vineyard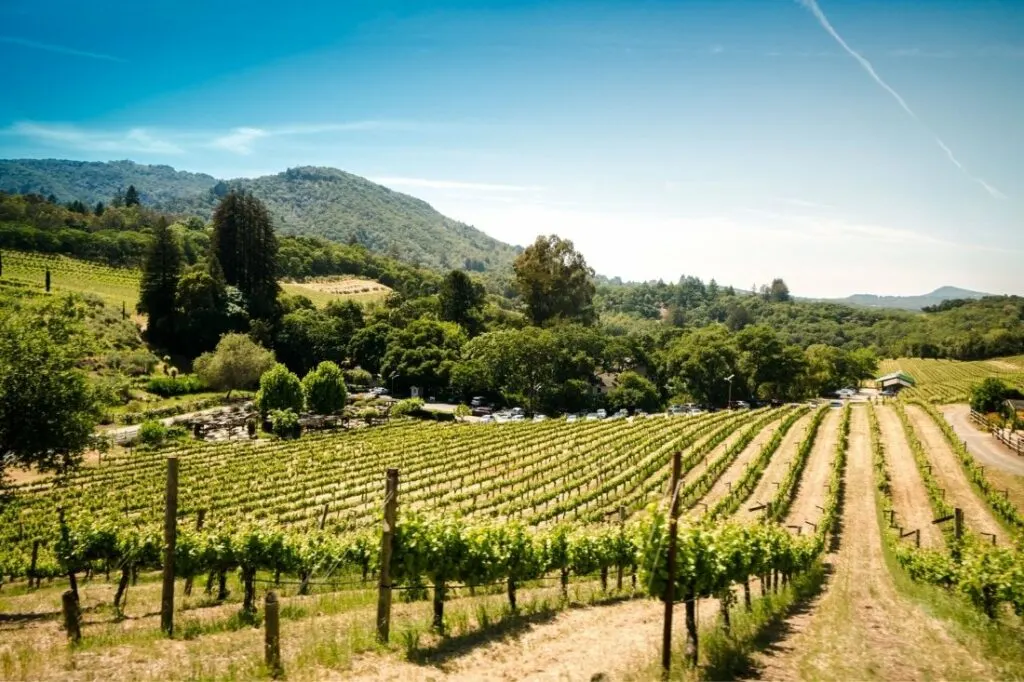 Everyone knows about Concha y Toro. It is one of the most popular labels in the world and can be found in most supermarkets. And when you visit here, it's easy to see why this is one of the best wineries in Chile.
Firstly, they have a rich history. Concha y Toro is one of the oldest and most established wineries in the country, with roots dating back to 1883. That kind of experience and tradition often translates into a deep understanding of the land and the vines.
Concha y Toro has vineyards in various regions of Chile, taking advantage of diverse climates and soil types. This allows them to cultivate a wide range of grape varieties and produce wines with different characteristics. From the iconic Casillero del Diablo to the premium Marques de Casa Concha line, they offer a portfolio that appeals to a broad spectrum of wine enthusiasts.
In essence, Concha y Toro's success is a blend of history, a diverse terroir, a commitment to quality, and a touch of innovation. It's a winery that has mastered the art of balancing tradition with the demands of the contemporary wine world. Cheers to that!
---
Are you planning a trip to one of these Chilean wineries? If so, which one are you going to visit? You can let me know in the comments below!