From stunning 5* resorts to cosy chalets up in the Alps to city centre apartments, these are the best boutique hotels in Innsbruck!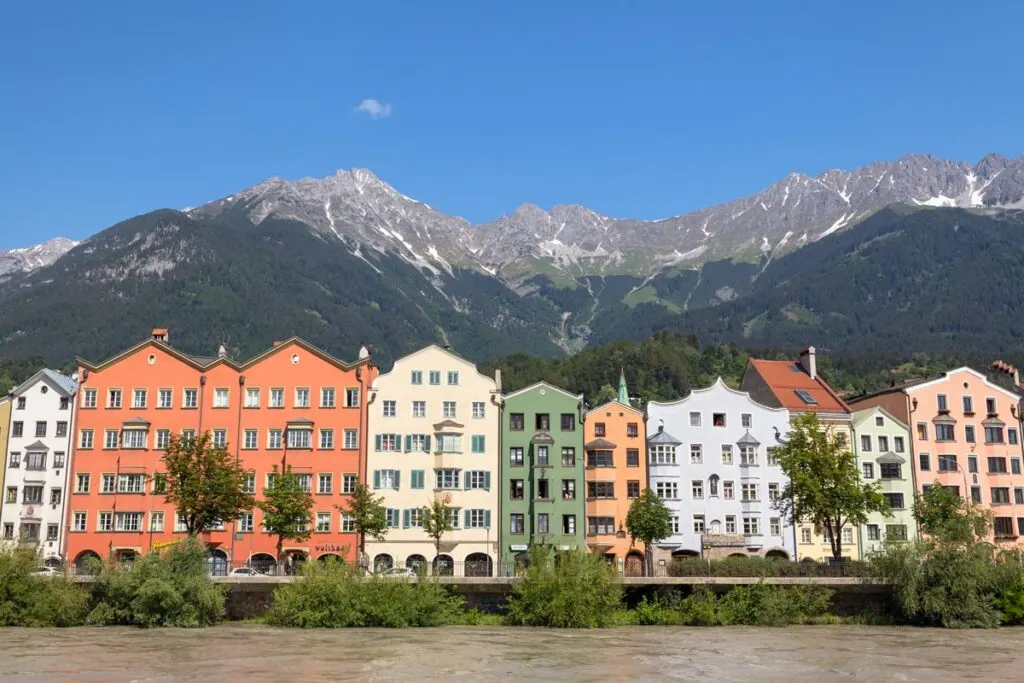 What city pops into your head when I mention the Alps?
I bet you're thinking of places like Lucerne or Zermatt in Switzerland, or maybe Chamonix in France. Don't get me wrong, both are beautiful places.
But today I'm going to show you why Innsbruck should be at the top of your list. Postcard perfect, nestled beneath snow capped mountains, Innsbruck is the capital of the western Austrian state of Tyrol.
And it's one that should definitely be on your bucket list. I'm about to take you through the best boutique hotels in Innsbruck, from the 5-star resorts of Seefeld to the heart of Innenstadt, where modern meets traditional.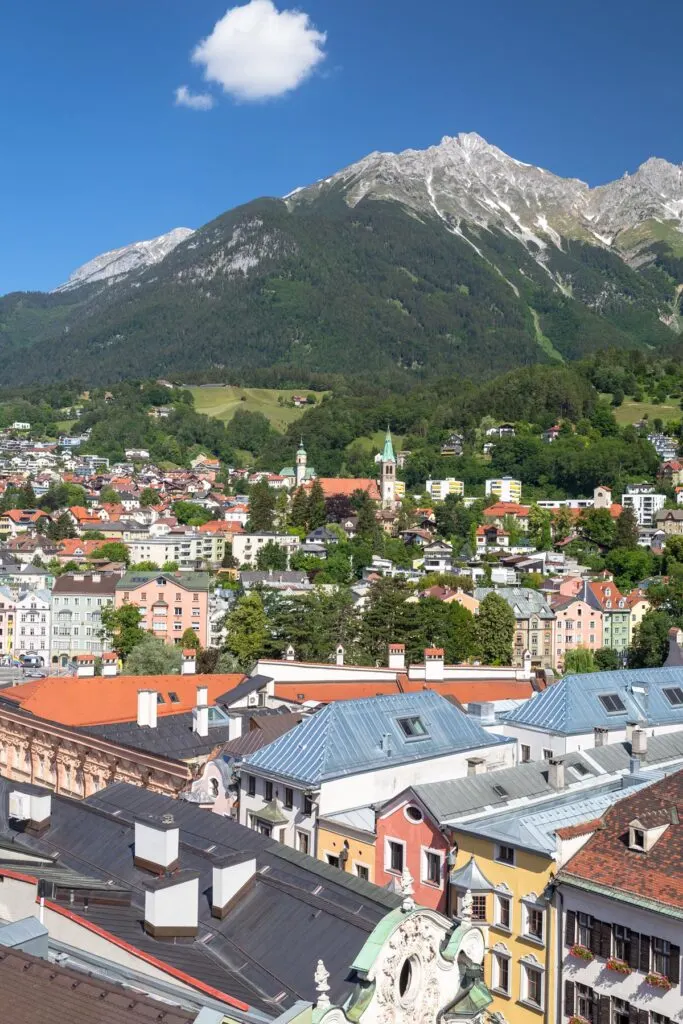 First up, why visit? Located close to the Alps, it's a popular destination for winter sports (so it's ideal for the thrillseekers amongst us). Snowboarding, skiing, ski touring, you name it. Alternatively, there's the views – take them in from the peaks of the Nordkette mountain range.
Want something a little more chill? No problemo. Wander around Old Town, Innsbruck's oldest quarter, packed with 800 years of history. Take in the sights: the famous Golden Roof, tour the ancient Imperial Palace, the Hofburg, or one of the Tyrolean State Museums.
There's literally something for everyone. It's not just a winter destination either; there's tons to get up to in the summer too. If you're planning a trip here then make sure you check out my guide to Innsbruck.
Anyway, moving on. What you get up to when you travel is one thing, but where you stay is quite another. And in Innsbruck, you're spoiled for choice with some stunning hotels.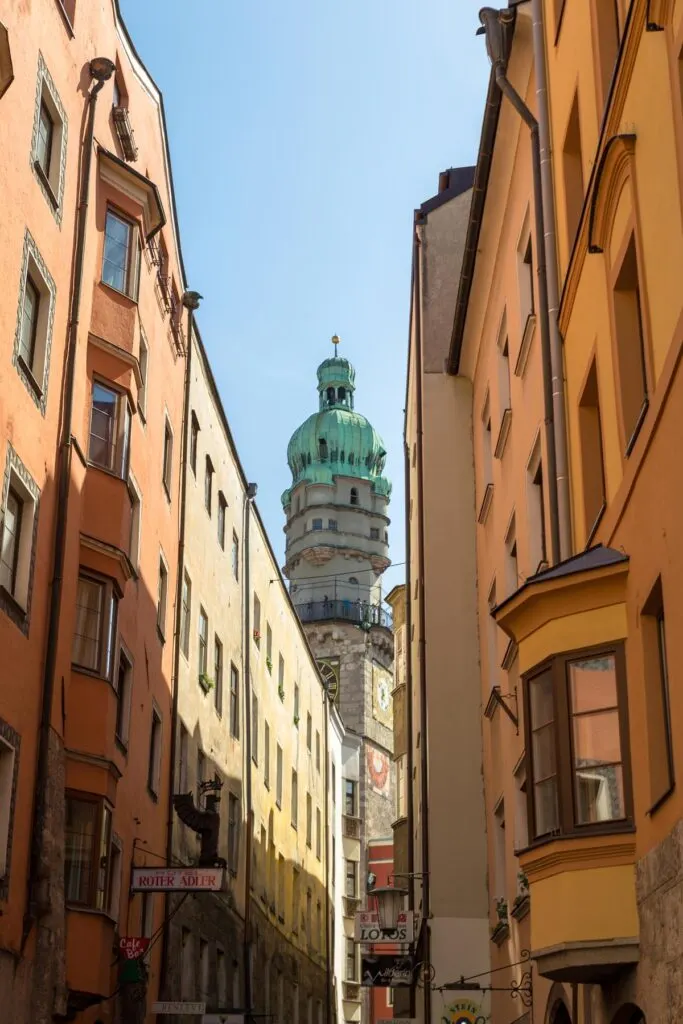 ---
Where to stay in Innsbruck
Innsbruck is an awesome place. It's probably one of my favourite cities in Austria, and a big part of that is that it's literally brimming with cool, quirky neighbourhoods.
It's one of those places where you're going to have a good time regardless of where you stay – but nonetheless, here are some of the areas I'd recommend the most.
Old Town – also known as Altstadt, Old Town is Innsbruck's ancient, historical quarter. Steeped in architectural beauty and heritage, Old Town has been standing for 800 years. That's a lot of history peeking out from the cracks in the pavement.
Pradl – cool, vibrant and packed with personality, Pradl is one of Innsbruck's most up and coming neighbourhoods. It's also home to Innsbruck Cathedral, a beautiful, Baroque building steeped in 300 years of history.
Patsch – step out of the city and into Patsch, six kilometres from the centre at the edge of the breathtaking Patscherkofel foothills. Patsch is home to winter sports, a nature reserve that stretches up to the Stubai Glacier, and the centre of Innsbruck can still be reached easily.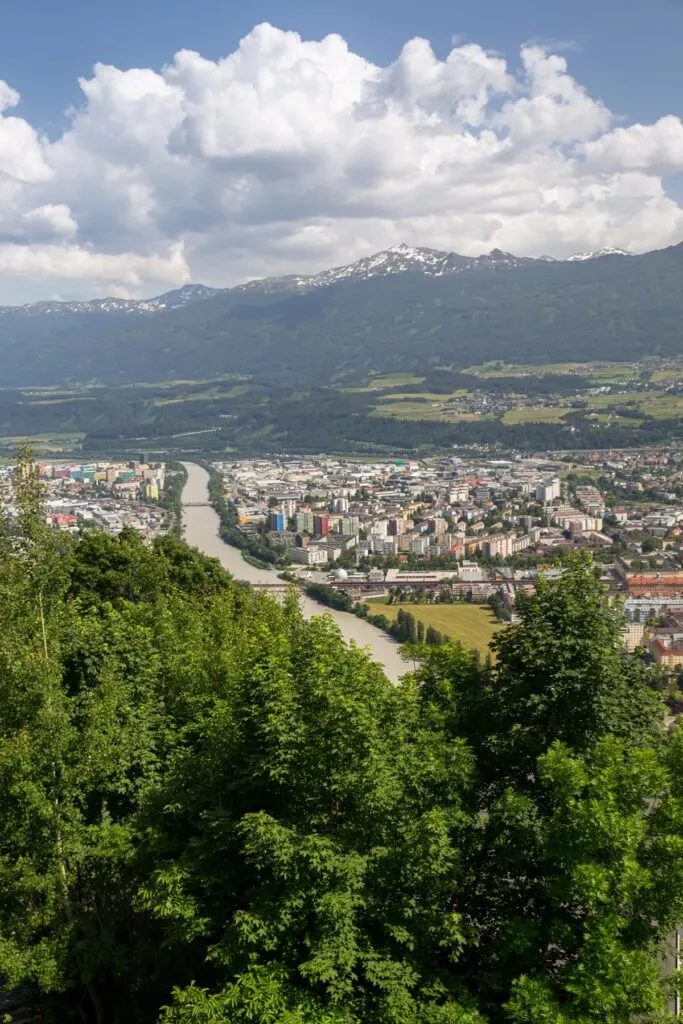 Seefeld – one of the most beautiful areas Austria has to offer, Seefeld is home to snow capped mountains contrasted by bright blue lakes – along with some of the best boutique hotels in Innsbruck.
Innenstadt – translating to 'downtown', Innenstadt is the bustling centre of Innsbruck. It's also home to most of the city's best attractions and nightlife, making it a good option if you want to be in the heart of the action.
Hötting – located across the river from the city centre, Hötting has great transport links and easy access to many of Innsbruck's best attractions. It's got a good blend of boutique hotels and budget friendly options too.
---
Best Boutique Hotels in Innsbruck
Luxury Hotels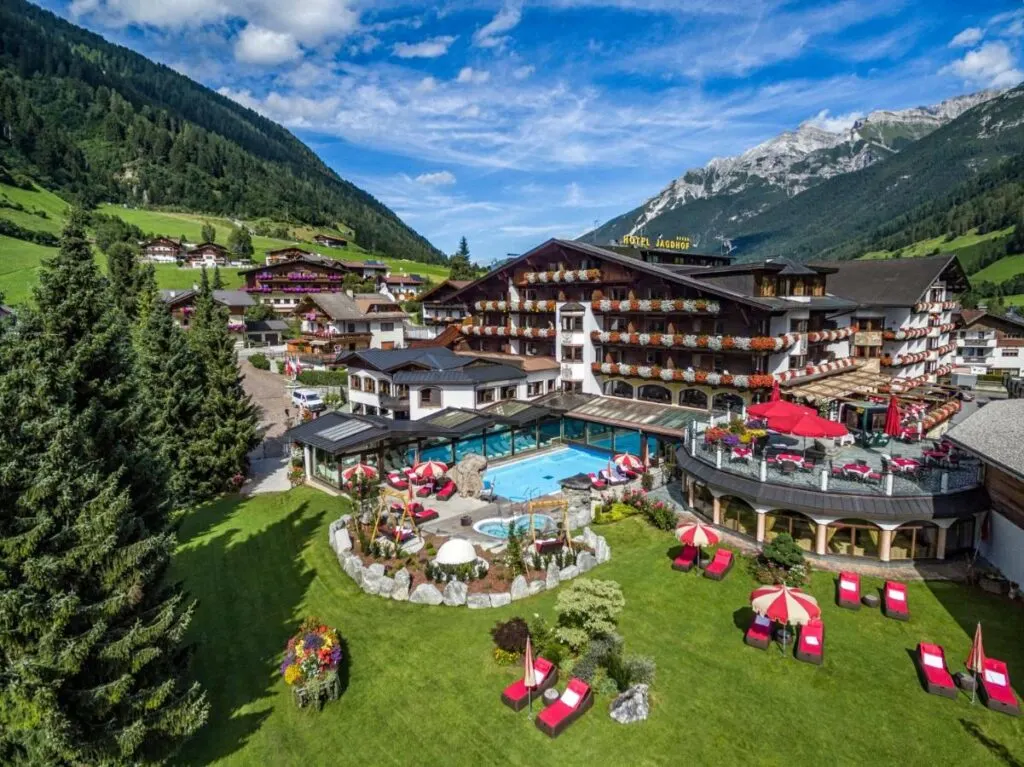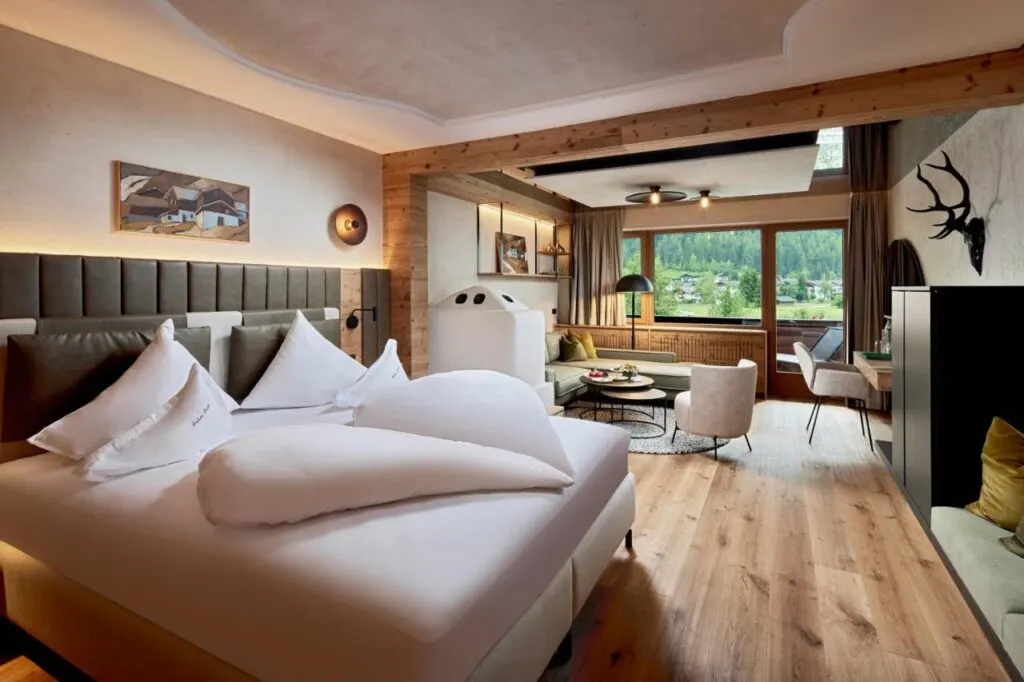 If you don't mind going a bit further afield, this resort in Neustift im Stubaital has it all. Panoramic views of the scenic Tyrolean mountains, not to mention the Stubai Glacier.
Things are fancy inside too. There's a real traditional vibe here, plus more than 20 amenities: a 3,000 m² spa and an award-winning restaurant.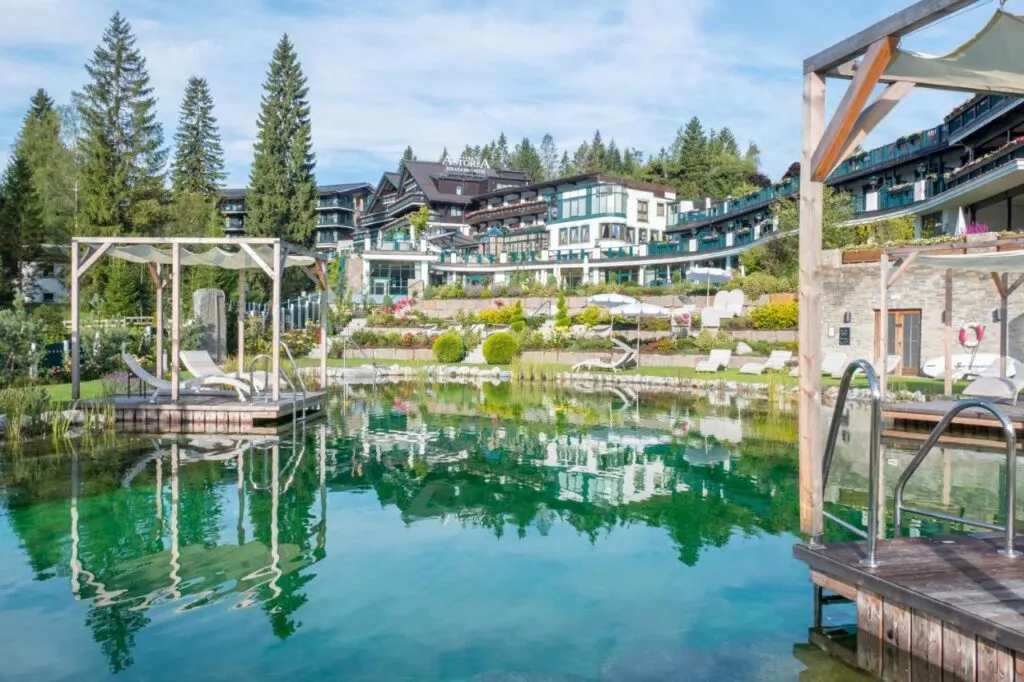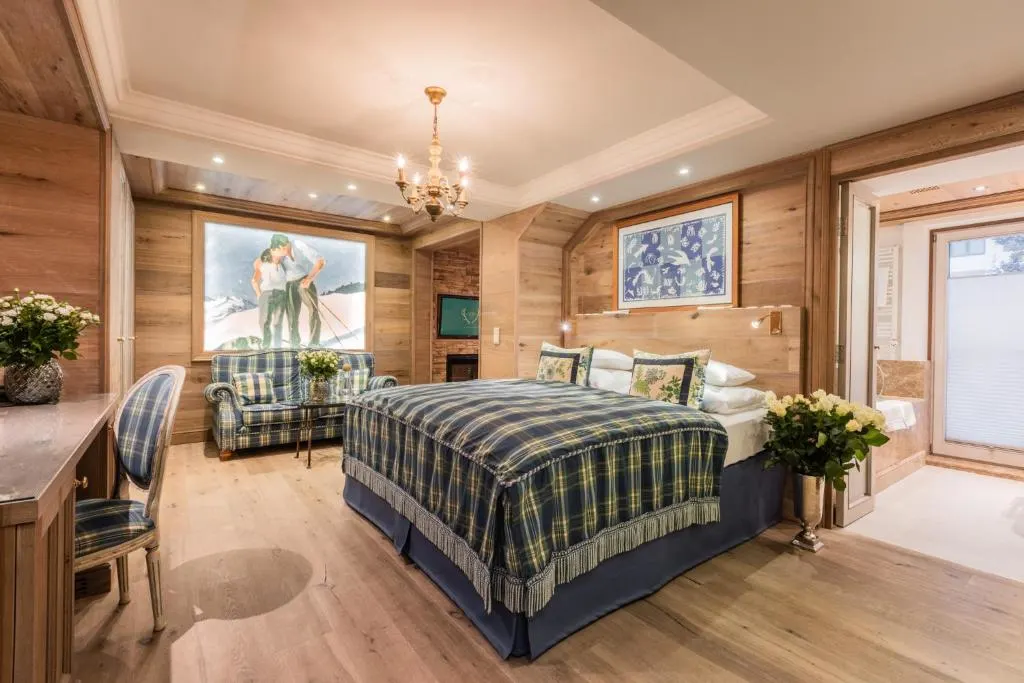 Head to Astoria Resort in Seefeld for panoramic mountain views. If you want to relax between hikes in the hills or strolls around the city, a sparkling natural pool or a brine hot tub are as good a way to do it as any.
Not your bag? Try any one of its wellness treatments, or have a bite at Seefeld's only restaurant. It just so happens to be on site.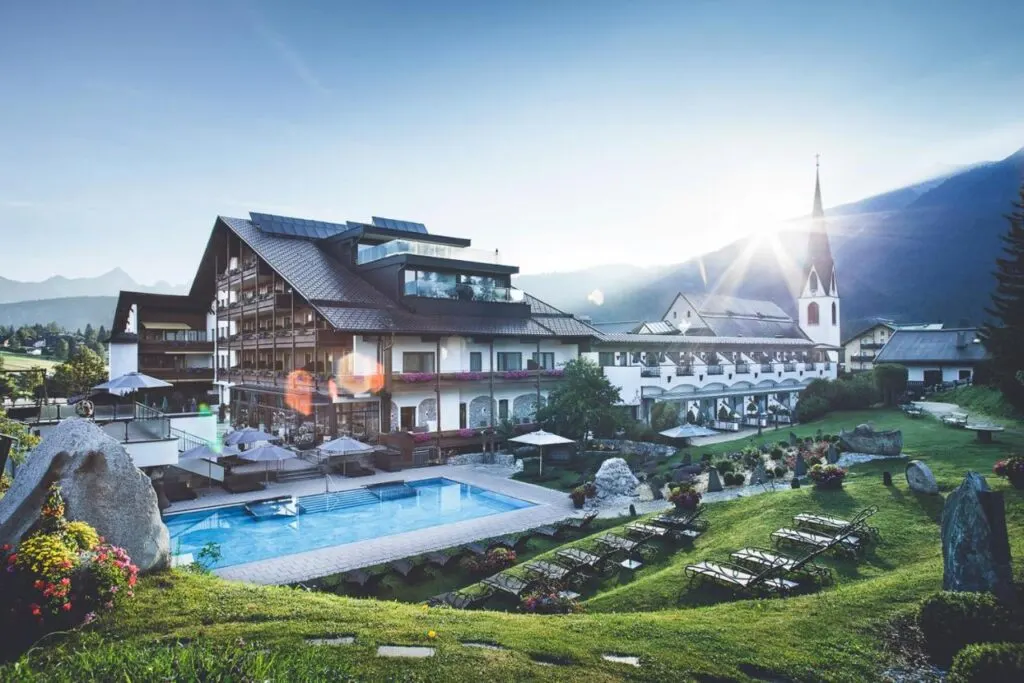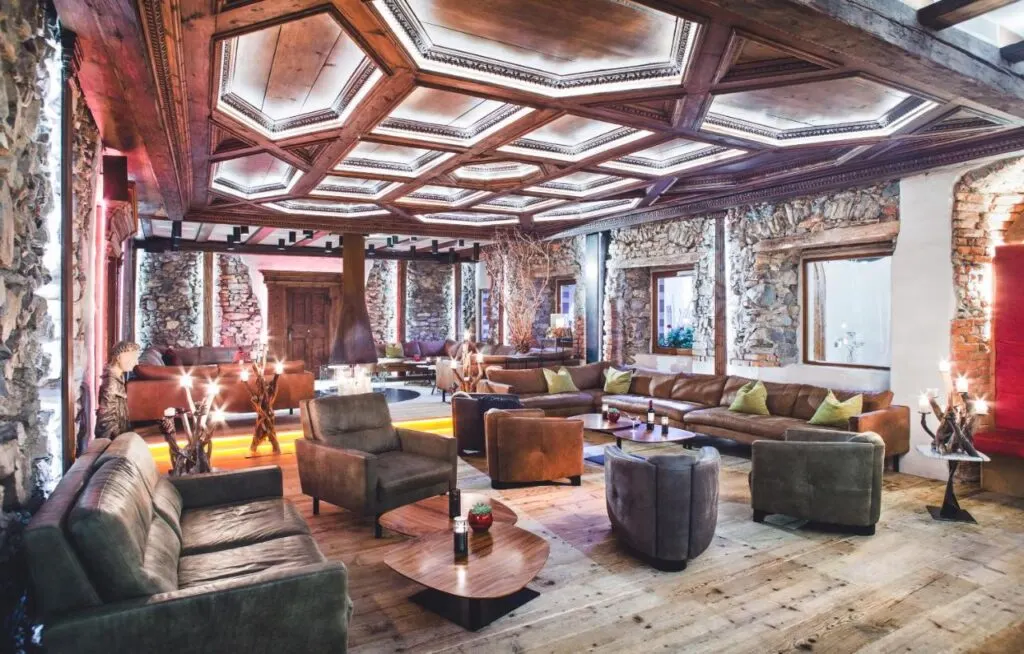 If you've got the cash to splash, Hotel Klosterbräu is undoubtedly one of the best boutique hotels in Innsbruck. It's even got the awards to prove it.
Once a 16th century monastery, these days it's a sprawling 5-star hotel complete with a sauna, spa, and two types of pool. Yeah, seriously. Once you're done relaxing, head to the 500-year-old wine cellar or traditional Austrian beer hall.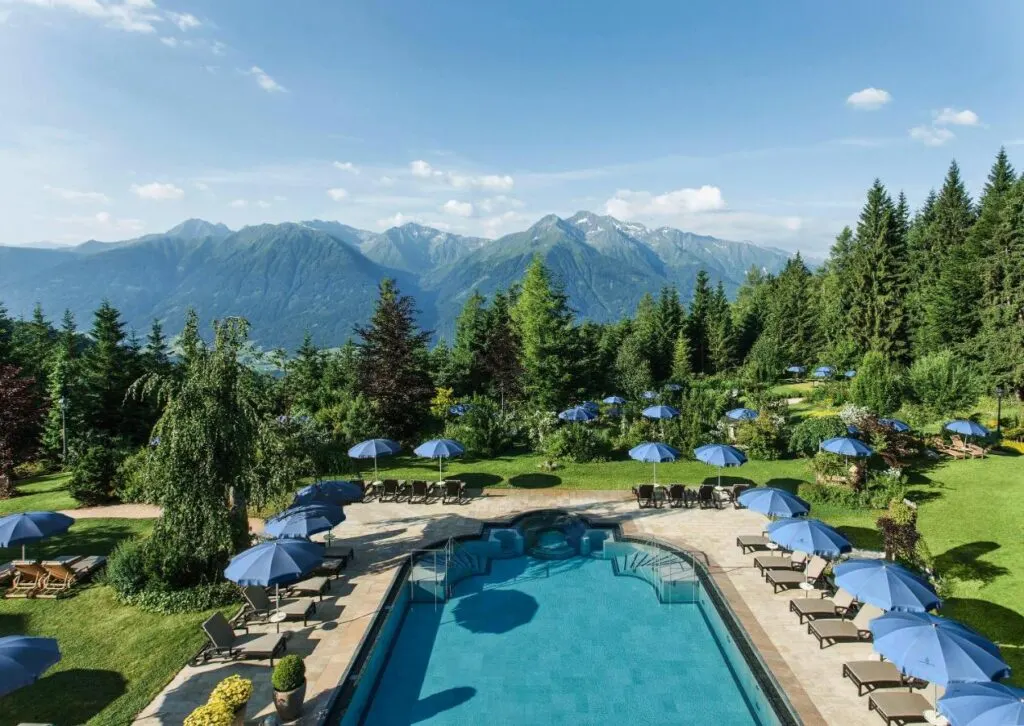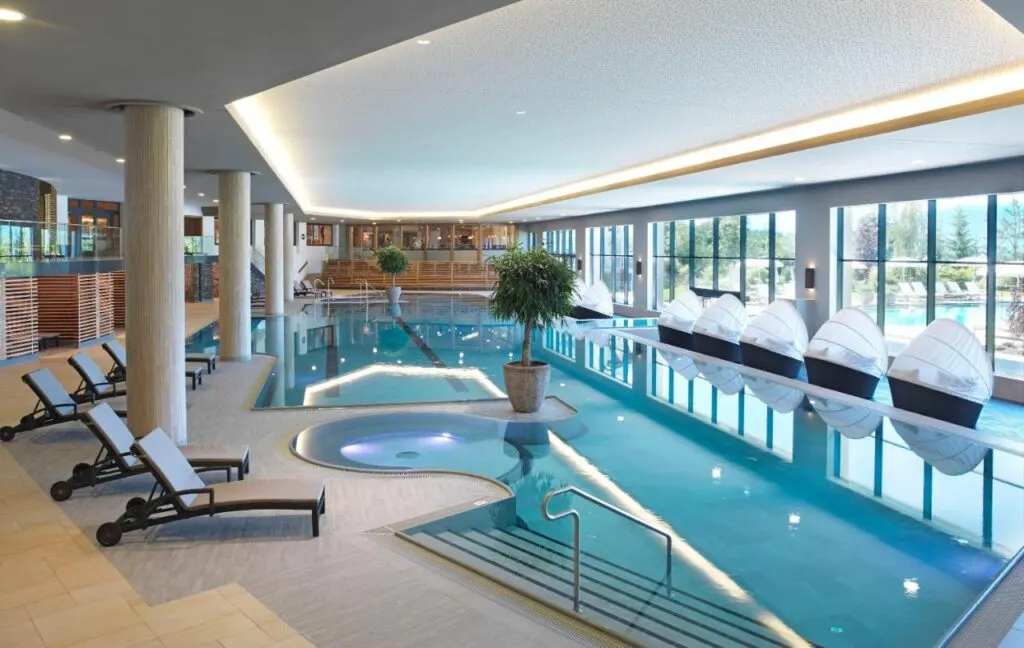 You don't have to choose between adventure and relaxation when you visit Innsbruck. Five star hotels like this offer you both.
At Interalpen-Hotel, for instance, you've got the two pools, the spacious rooms, the spa. Then you've also got the mountain views and the whole 'being located 1,985 above sea level' shebang. That makes it ideal for hikes, mountain biking and more.
Mid-Range Hotels in Innsbruck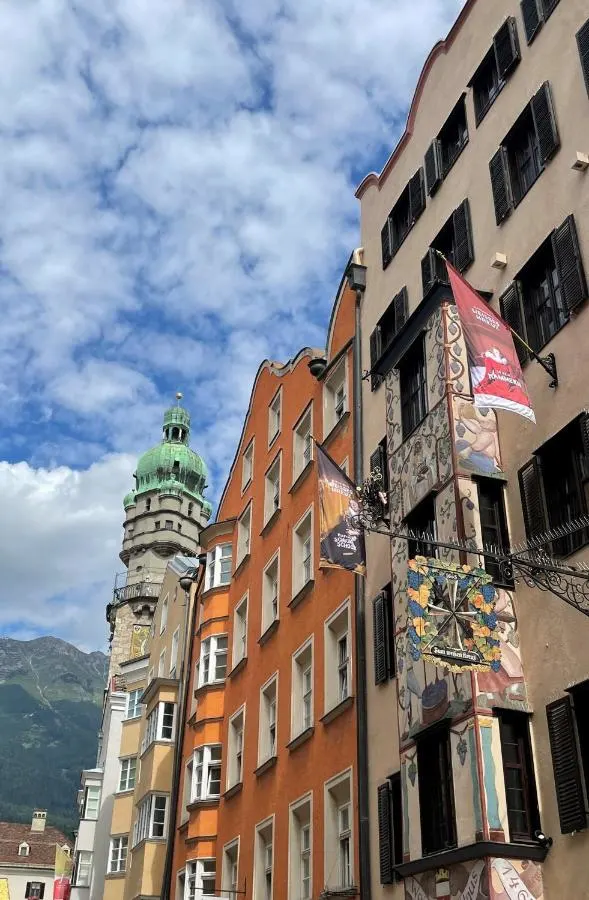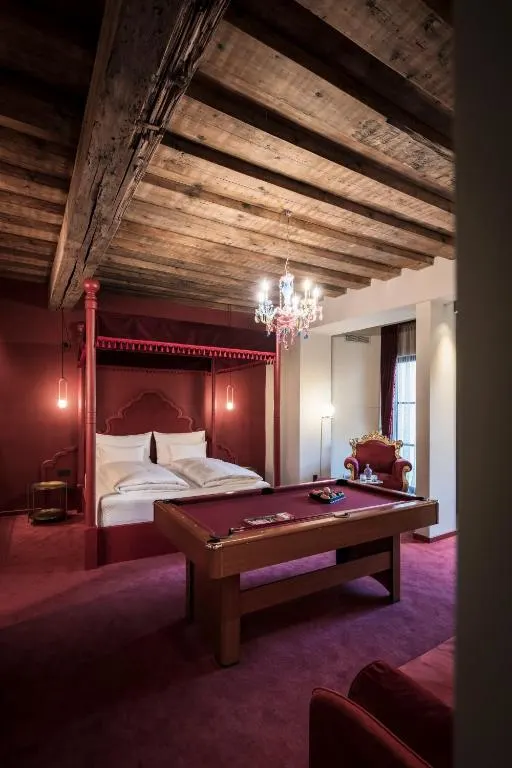 Altstadthotel Weißes Kreuz has been standing since 1464, though it had a full refresh in 2020. That's a whole lot of history, including a visit from Mozart in 1769.
Located in the city's bustling downtown, this is one of my favourite Innsbruck hotels for a beer. By that I mean – if you visit, don't forget to check out the impressive sixth floor bar.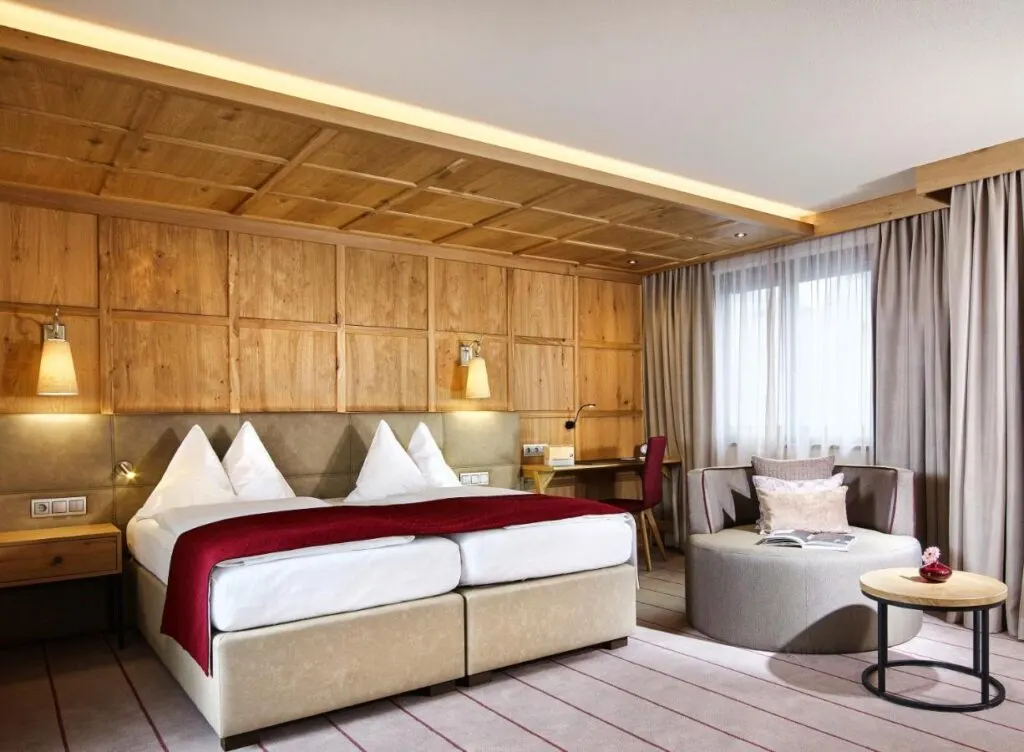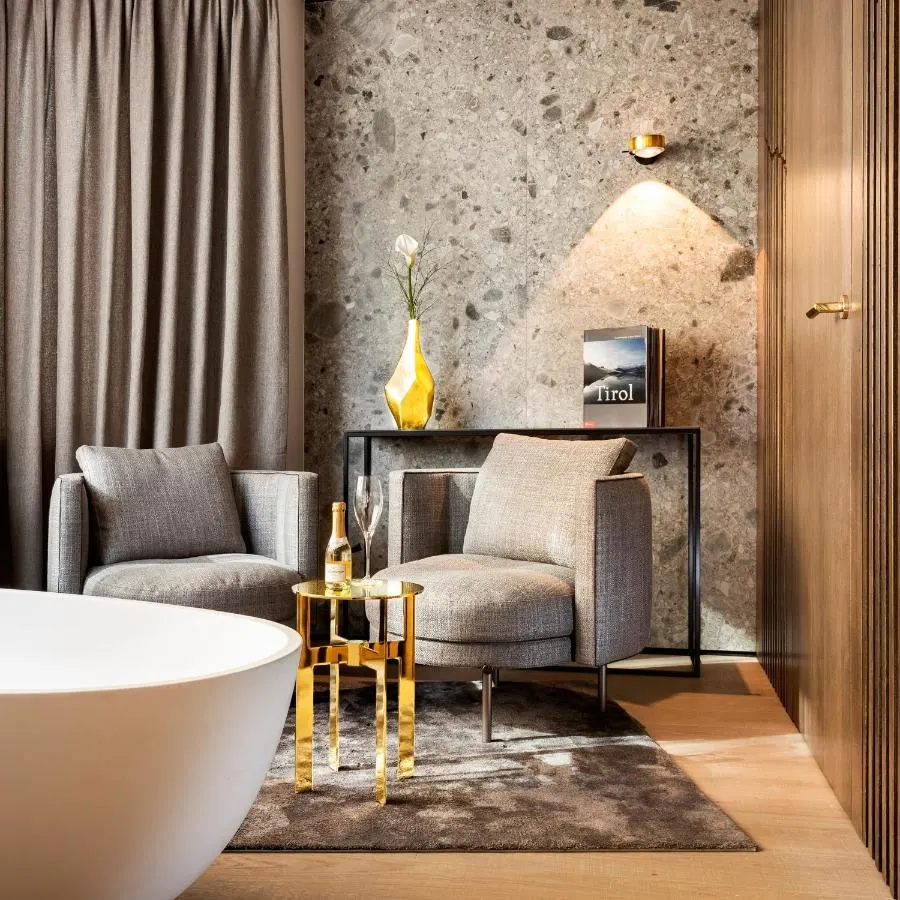 If you're planning on staying central, Hotel Innsbruck is a good option. It's literally in the heart of the city, a stone's throw from some of Innsbruck's best attractions, like the Golden Roof and Hungerburgbahn Cable Car.
Inside, the hotel is cosy and comfortable. From the windows, check out views out to the mountain. From the spa area, check out a panoramic view over the roofs of Old Town.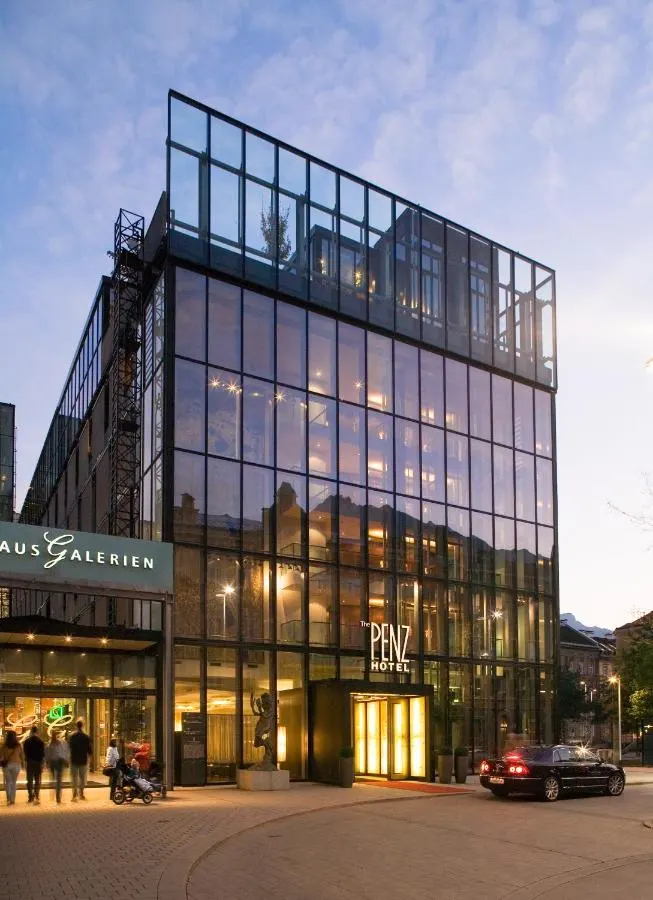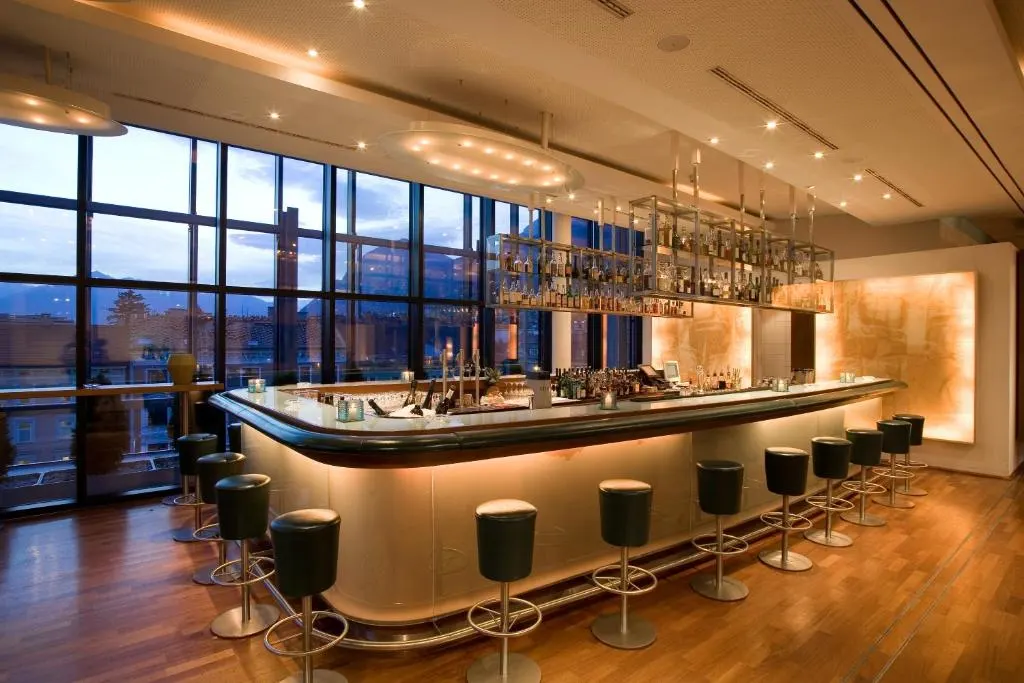 One of my favourite things about this city is that traditional heritage and modern creature comforts meet somewhere happily in the middle.
Take the PENZ, one of my favourite boutique hotels in Innsbruck. The whole vibe of the place is super modern, but it's built on that historic hospitality that's at the heart of Austria.
Plus, it's one of the best Innsbruck hotels for breakfast food. Can't go wrong.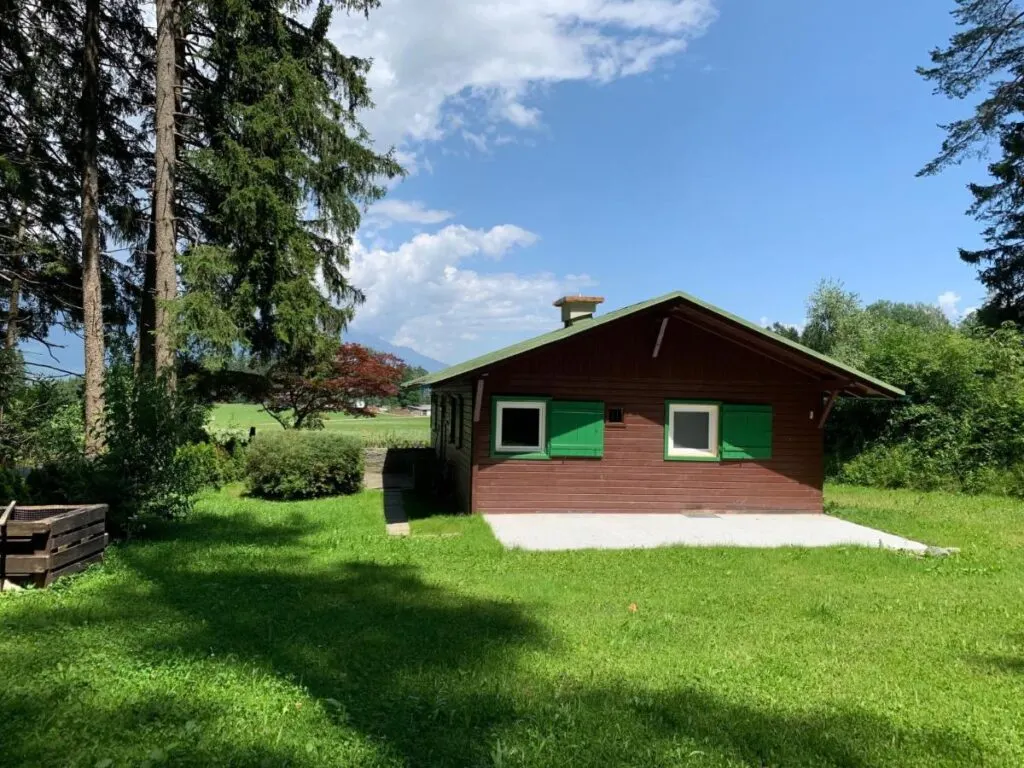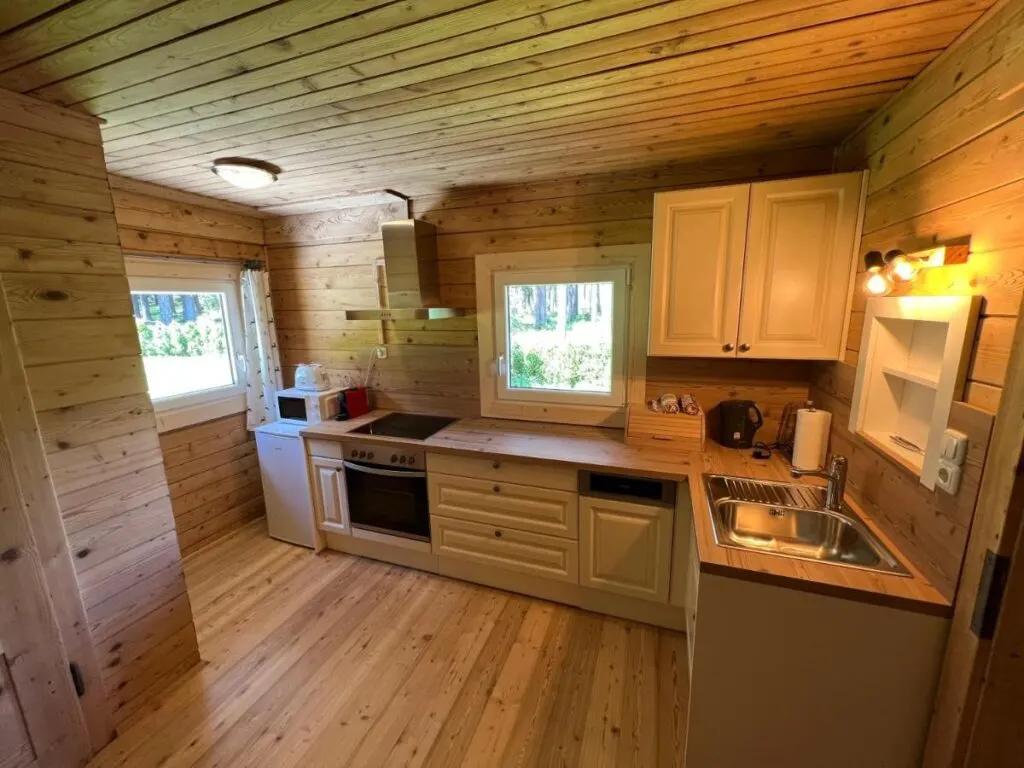 The scenery in Innsbruck is honestly something else. And if you want to get up close and personal with it, Waldchalet am Eichhof is just the place. This two-bedroom chalet is scenic and private, complete with mountain views, which you can view from the garden or terrace.
The chalet is located at the edge of a sprawling forest so the walks nearby are ace. And the stunning Natterer See lake isn't far away either. Once you've had your fill of the scenery, transport links into the city are straightforward, so it's a practical option too.
Budget Hotels in Innsbruck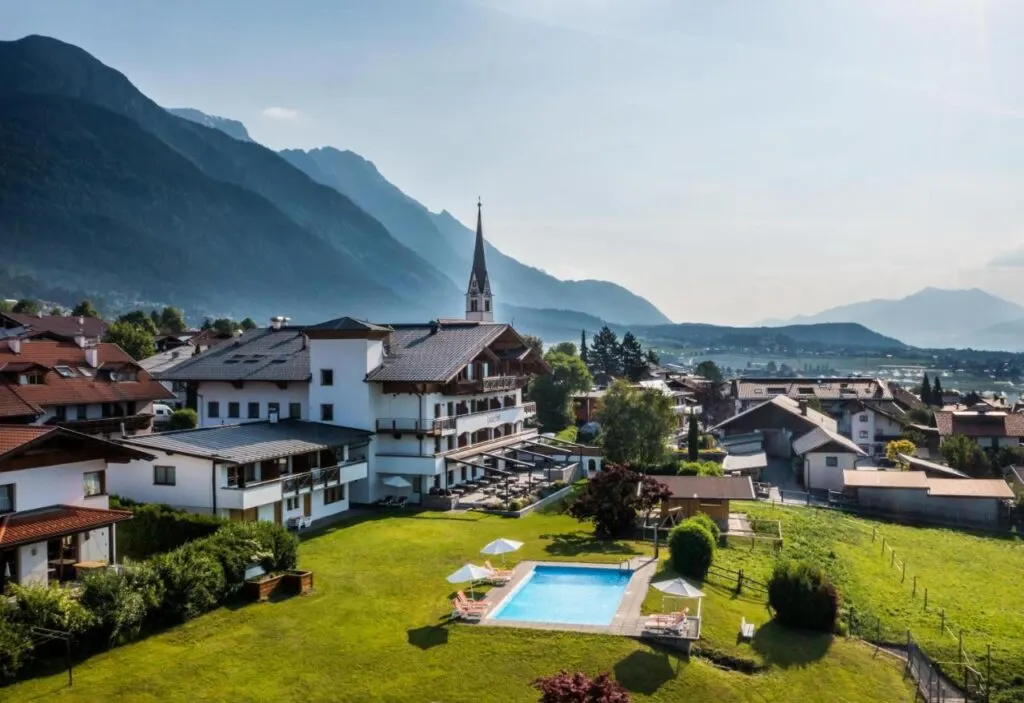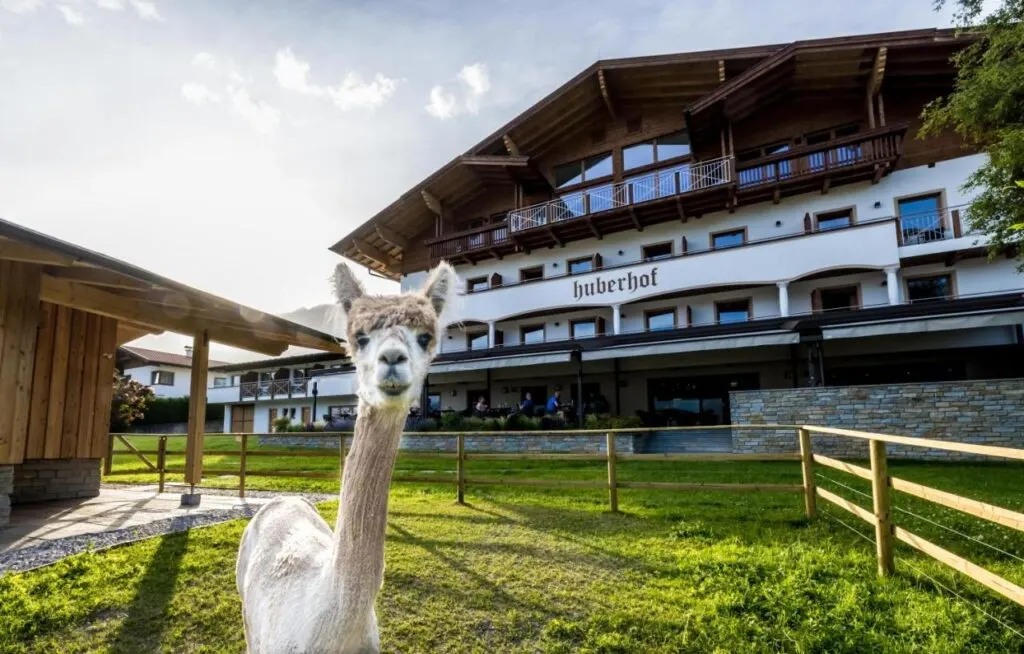 I love a city break, but sometimes it's nice to get away from the hustle and bustle, right?
Hotel Huberhof is ideal for that. It's around a 15 minute drive from Innsbruck, so you really get that nice, country air. It's got a pool, two tennis courts, and views of the Patscherkofel mountain. What's not to like?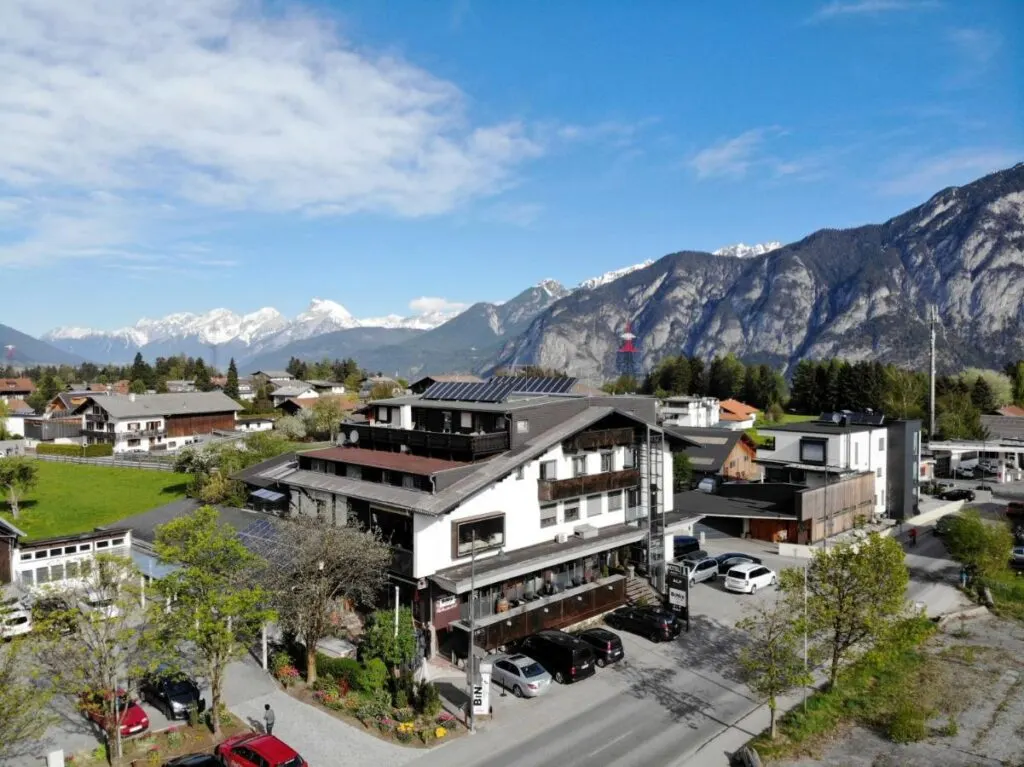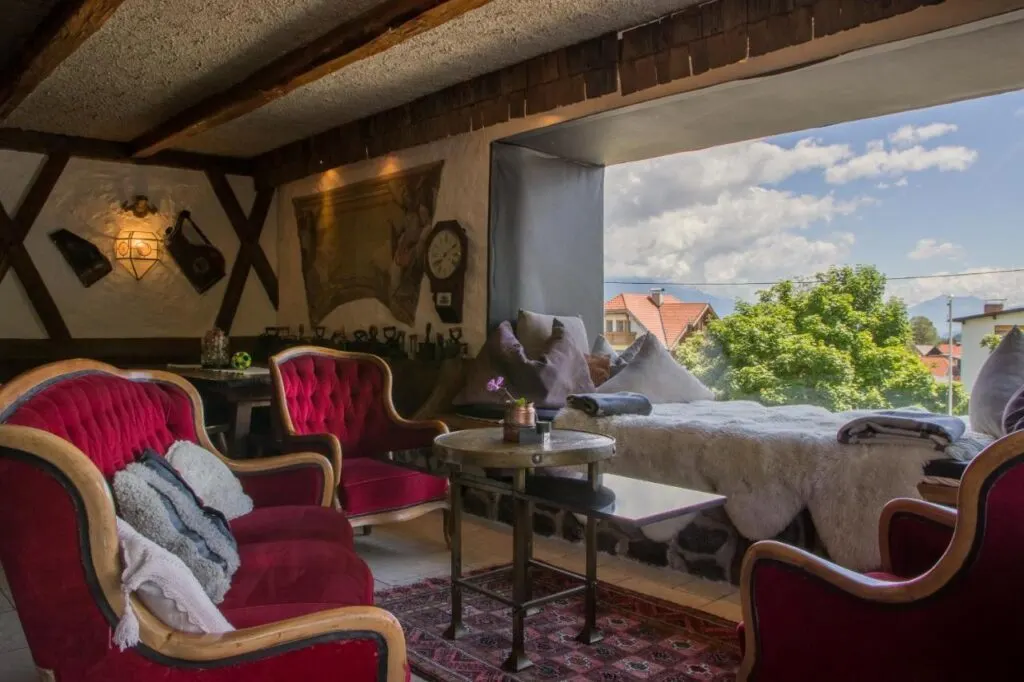 Love the Alps? Love art? Alp Art Hotel gives you the best of both (I guess the clues in the name?)
If you're looking for Innsbruck Hotels with a bit of a twist, you'll love this one. The rooms are decorated with traditional furniture, painted with an artistic flair. You'll love its proximity to ski areas in the winter and hiking trails in the summer – and yep, that does mean it has a mountain view.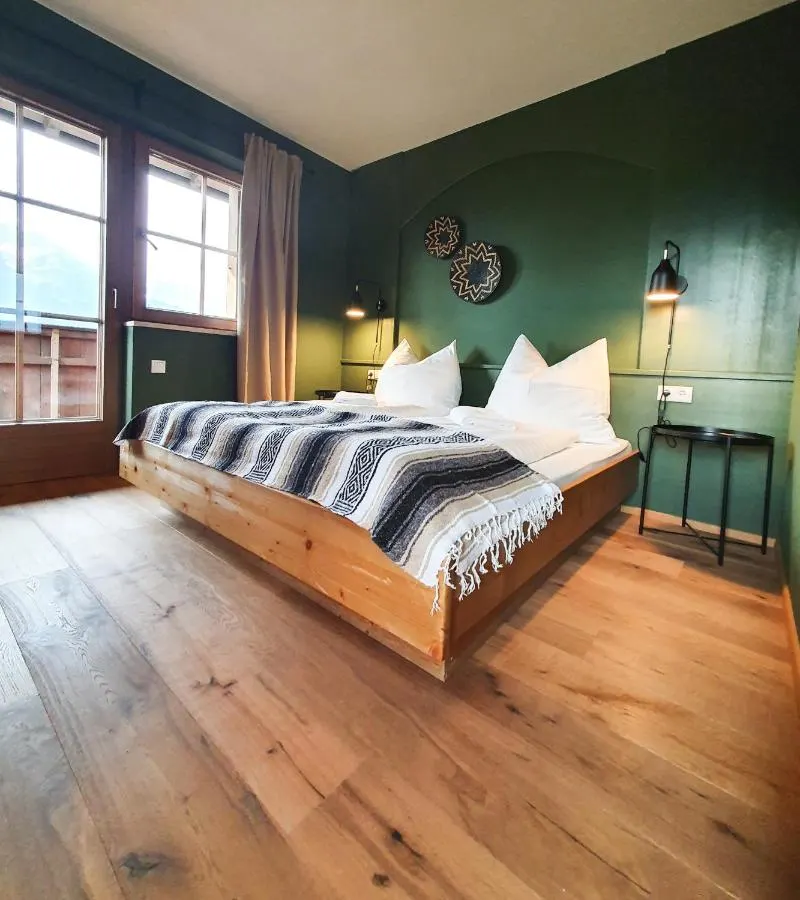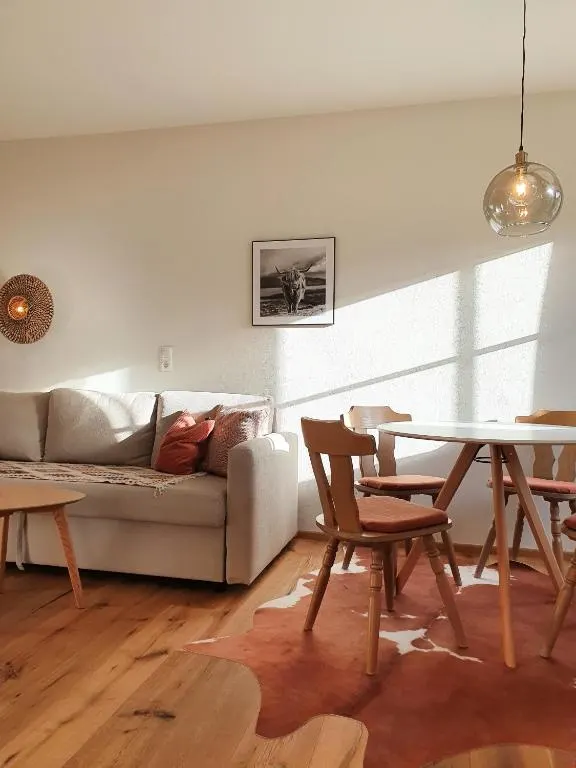 Want a little bit of privacy on your trip? No problem. Gruberwirt Apart-Hotel is a series of bright and spacious apartments. Like all of Innsbruck's best hotels, you've got the option for rooms with a mountain view, and easy access to a lot of cool places.
Gruberwirt Apart-Hotel is well connected for exploring, but there are good amenities on site, too. Check out the garden, terrace, or the ice rink next door. What else could you want?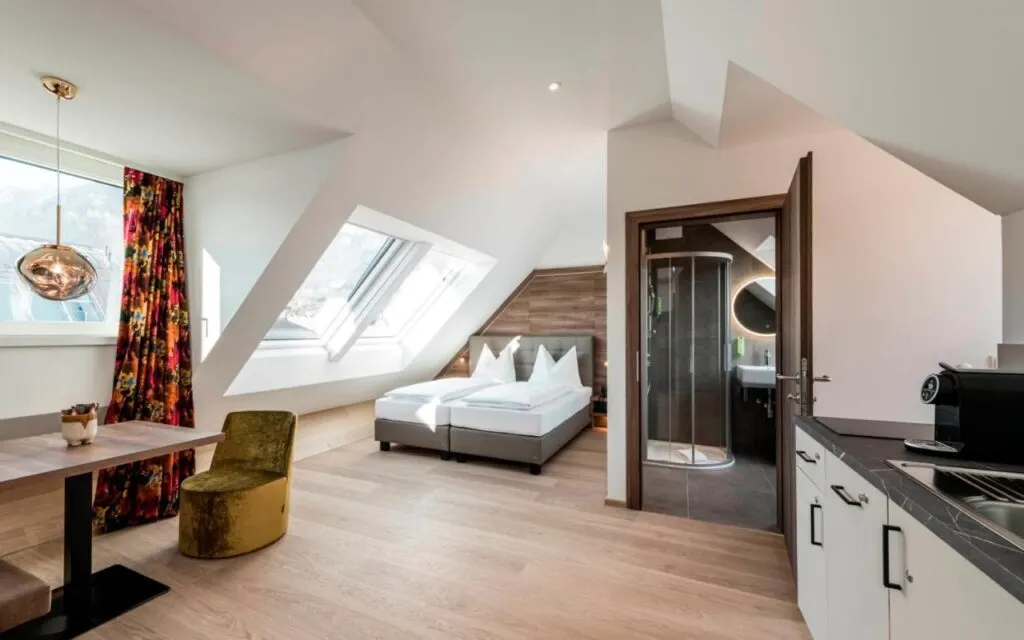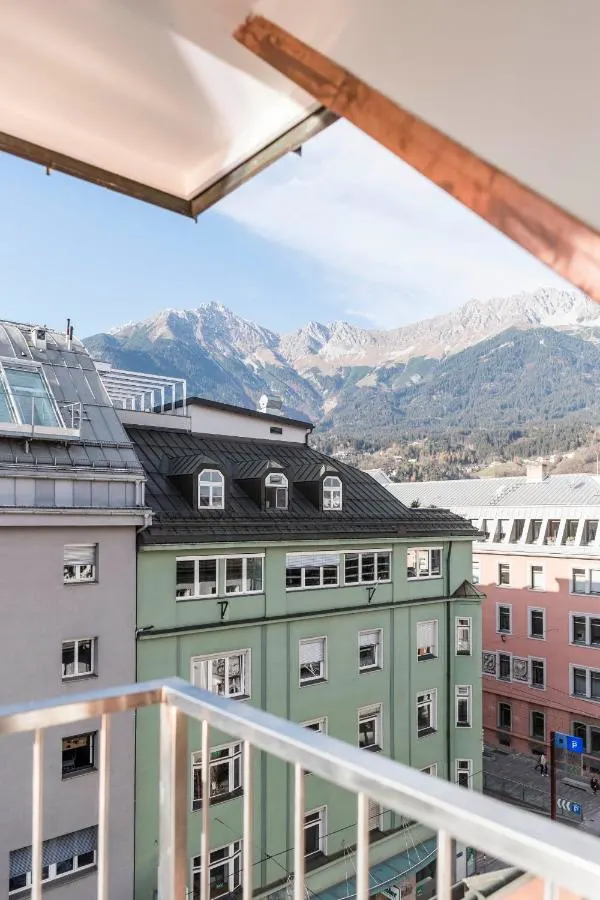 Hidden away from a side street just a stone's throw from Old Town, you'll find Hotel Zach. Bright, airy and comfy, you'll feel right at home. It's a great base for exploring the city, and it won't break the bank either. It's a good option if you're looking for more budget-friendly Innsbruck hotels.
---
Already planning your trip to Innsbruck? Make sure to let me know what you get up too – and where you stay.
Alternatively, if you've already been and can recommend a cool hotel I've not mentioned, drop it in the comments!
Like this blog post? Then Pin it for the future!