Walking around Ohird, one of the real gems of Macedonia
I'm not going to lie, getting to Ohrid, the small lakeside town in Macedonia, was trickier than I anticipated.
From where I was in Gjirokastra, in the heart of Albania, I had two options; catch the bus north to Tirana and then a bus east to Ohrid, or I could head south to Korce and skirt up to the lake. The only problem was both options were on bad, unpaved roads, and would take anywhere north of eight hours to travel.
In my mind, both options were uninspiring, so after looking at a map I decided to create a third option – go as the crow flies.
In theory, this always seems like an easy and sensible option. In practice, if it was easy or sensible, it would just be the route and everyone would do it. However, it is possible.
So, from Gjirokastra I had to catch three buses to the Macedonian border (the last of which included a little incentive to the driver to actually drop me off at the border).
Once there, I could have caught a taxi to Ohrid, but being the backpacker I am I didn't want to pay €15 for a 30 minute ride (come on, that's an expensive one!?)
Instead, I told them all I would hitchhike to Ohrid; they found this absolutely hilarious, but hitchhiking at a border crossing is one of the easiest places to pick up a ride – after all, once you're across the border there's only one direction people can head in, and I grabbed a lift with the first person I asked.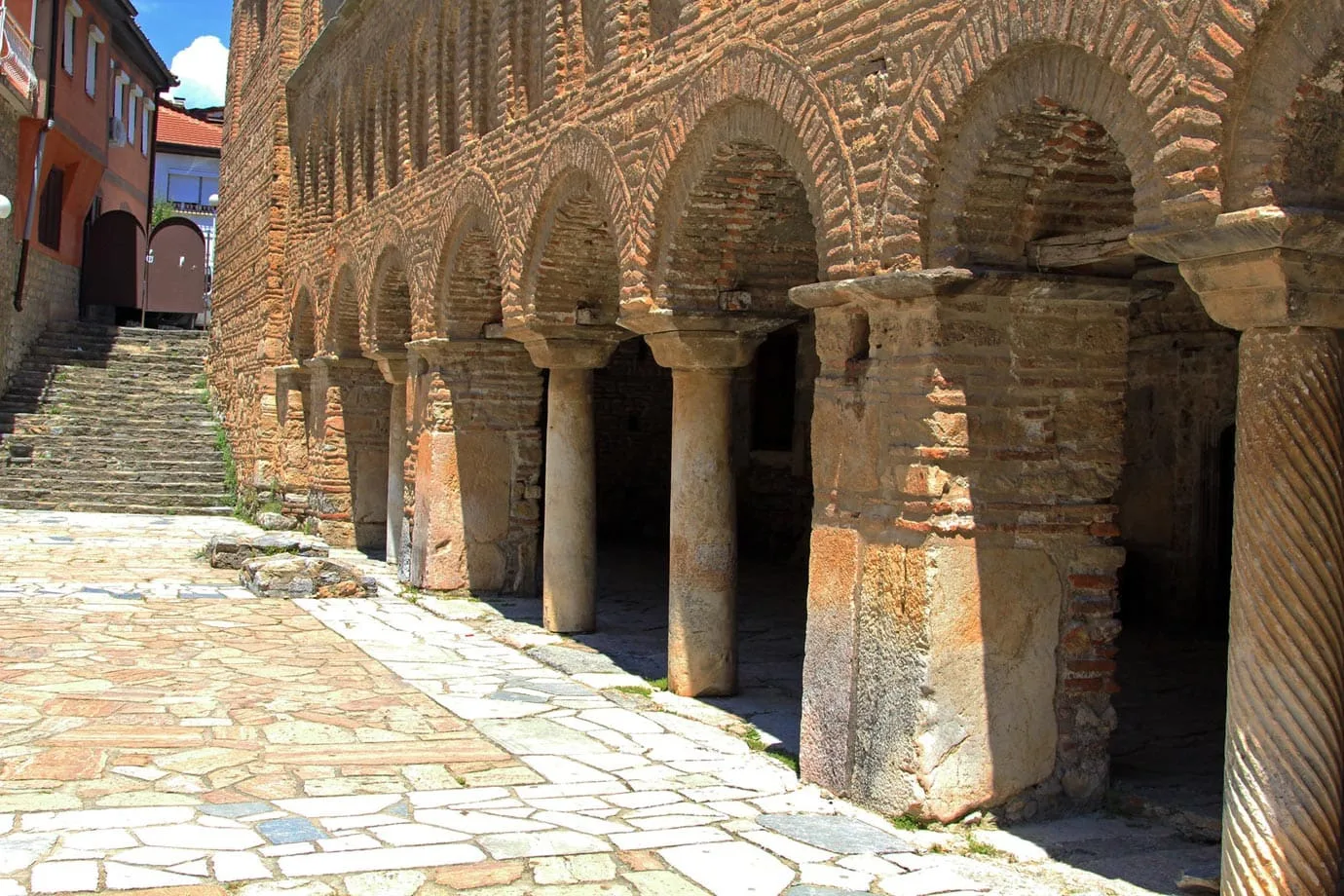 Unfortunately for me, there are a fair few towns before Ohrid, and it took a further two rides before I actually made it to the town.
All in all, it took three buses, three cars (all hitchhiking), oh, and a couple of taxis thrown in there for good measure too, all of which took about six hours. Was it worth it? You betcha.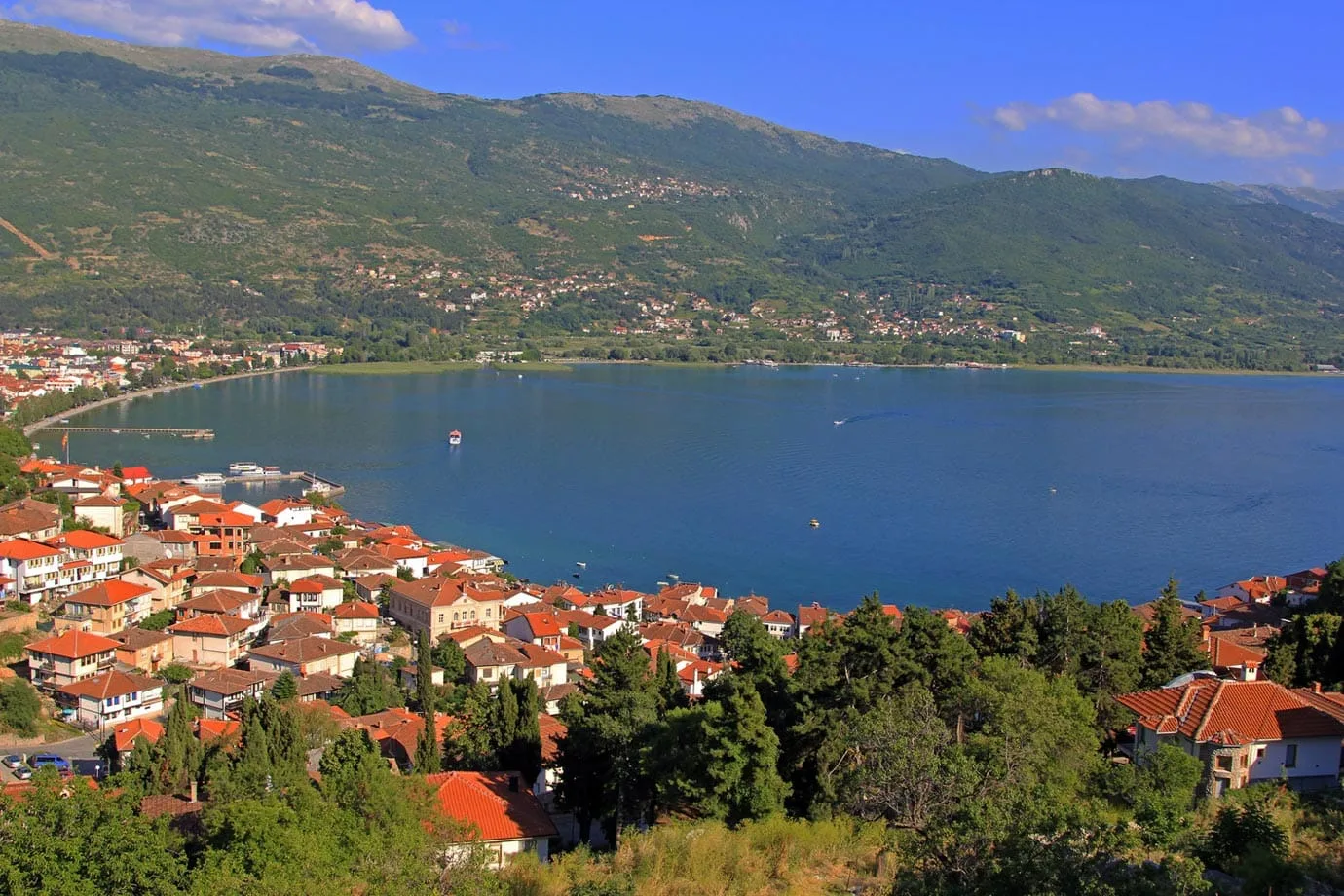 I have to admit, Ohrid took me by surprise. Coming from Albania, a country I absolutely loved, I thought Macedonia would be very similar, but the first thing that struck me was how developed Ohrid was. On the main boulevard, there were a number of designer shops that wouldn't have been out of place in any major city, and you could see the wealth and affluence all around. But yet Ohrid still remained incredibly cheap for what it offered, so much so you'll be hard pressed to find an excuse to leave.
Anyway, after getting over the initial shock of Ohrid I came to appreciate the place for what it was – a stunning little town that deserves its reputation as one of the places to see in Macedonia.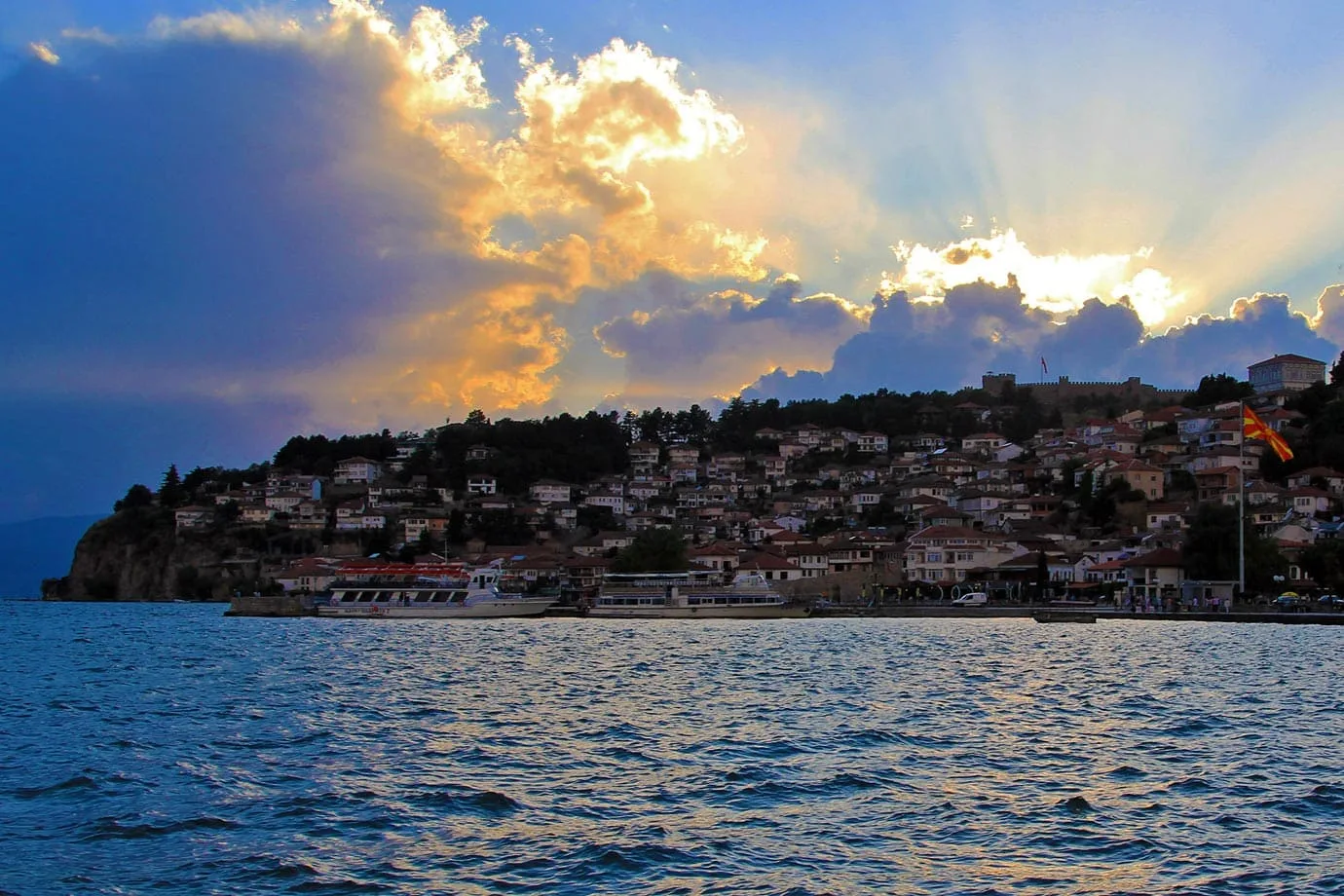 Based around the lake with the same name, Ohrid is one of the oldest settlements in Europe and the lake itself is over three million years old. Walking among the streets, ancient buildings dating back two millennia's stand next to modern shops, and the Old Town still retains an old fashioned charm rarely found.
These days, the town has a population of about 60,000 people and can boast of being a UNESCO World Heritage Site and having over 300 churches, both old and new.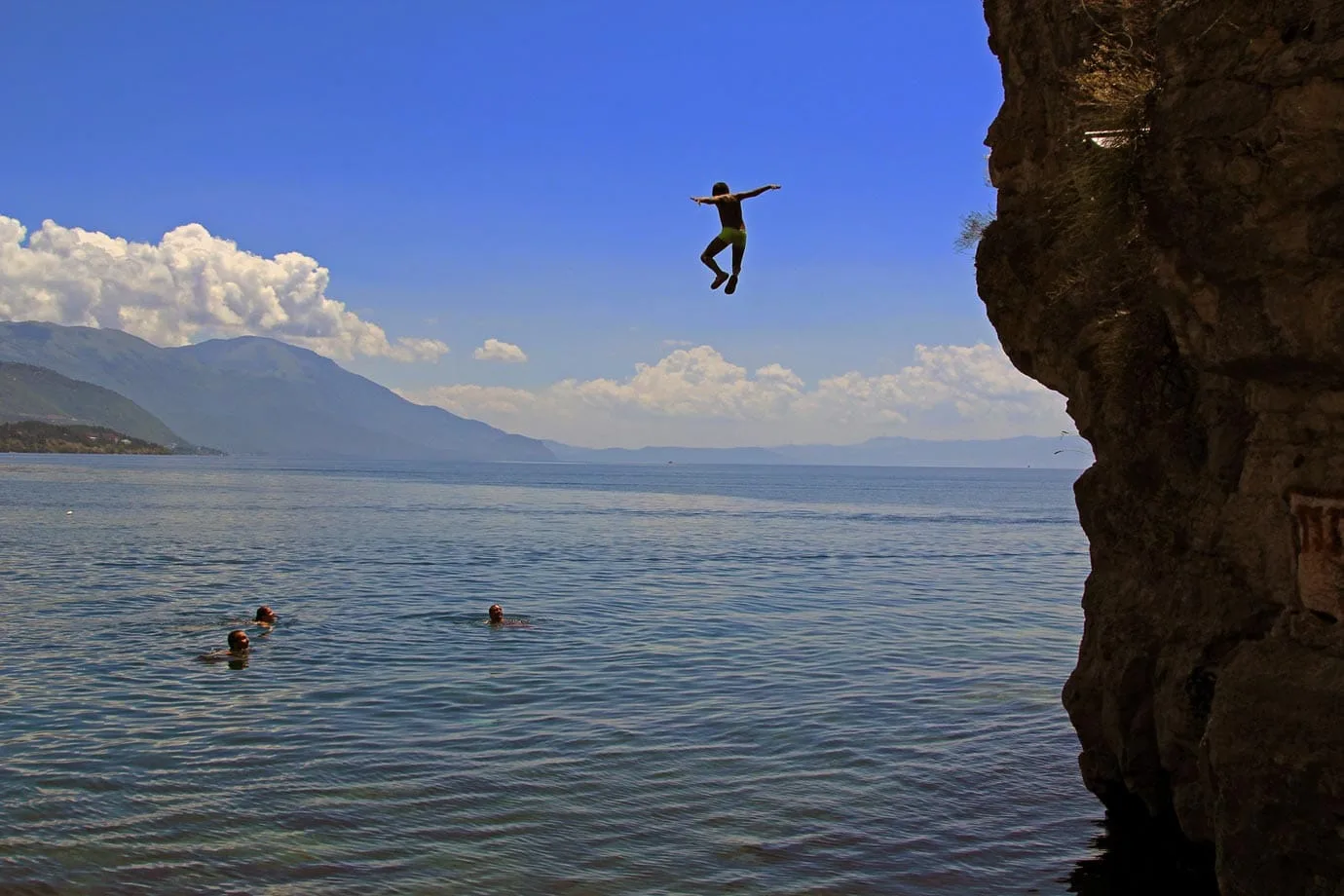 Ohrid is about a three hour journey south from the capital Skopje (a ticket costs approximately €8 and it leaves every hour), and I have to admit, it would be the perfect place to go with your boyfriend or girlfriend. It's got a real nice vibe that lends itself to couples with a veritable bevy of romantic restaurants by the lake to choose from.
As I didn't have a partner to share it with I took out my beloved camera and wandered around the town.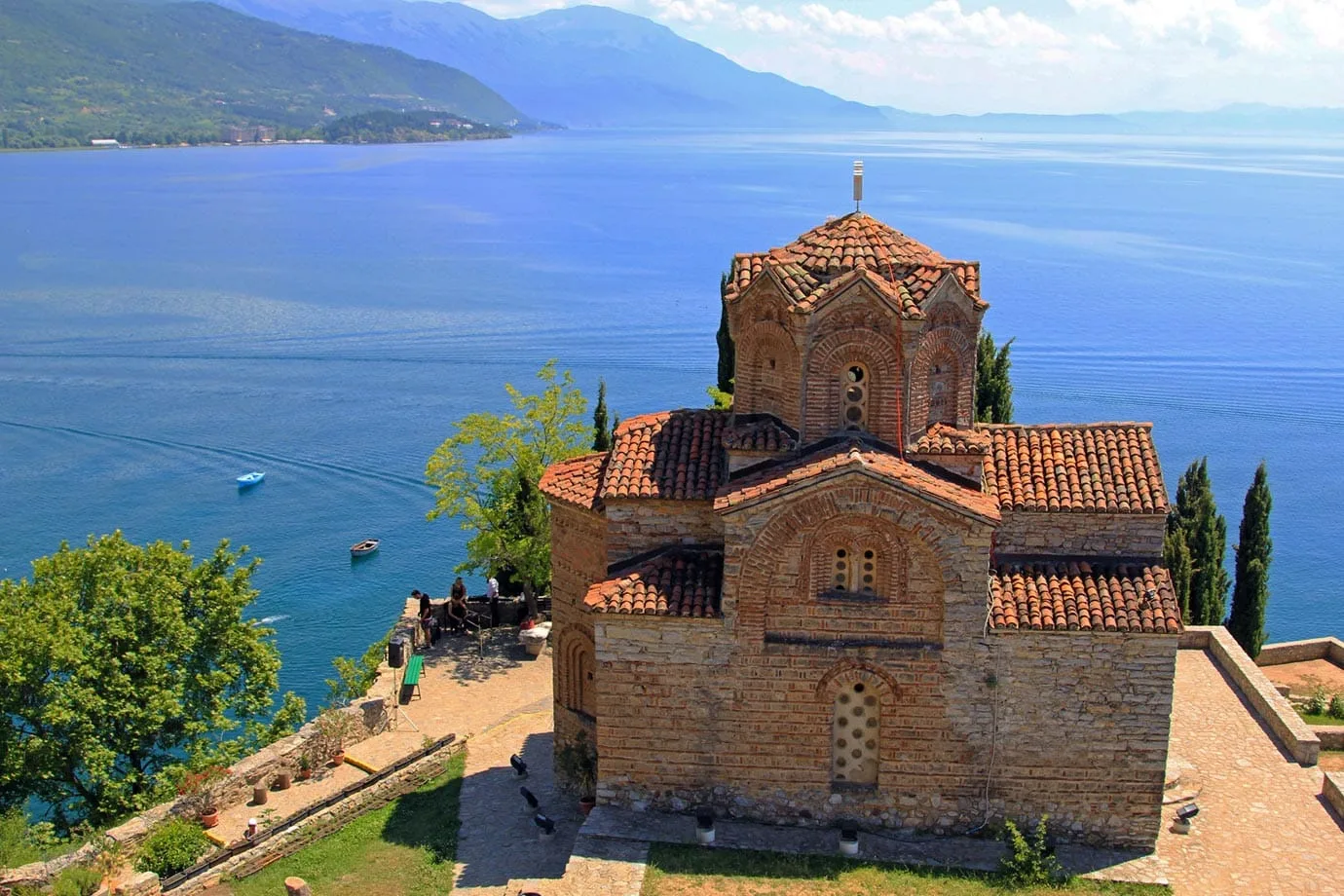 Ohrid is absolutely perfect for walking around and seeing the sites. All you have to do is choose one direction to walk in and follow the coastline, stopping off whenever the opportunity takes.
Walking through the town, you will walk past the Church of St. Sophia before you find the beach, Kaneo being one of the best and most popular.
At the top of the this beach, perched on the edge of the cliff, is the Church of St. John, one of the most picturesque I've ever come across (and by the looks of it a fine final resting place), and there was even a lovely little wedding going on as I walked past.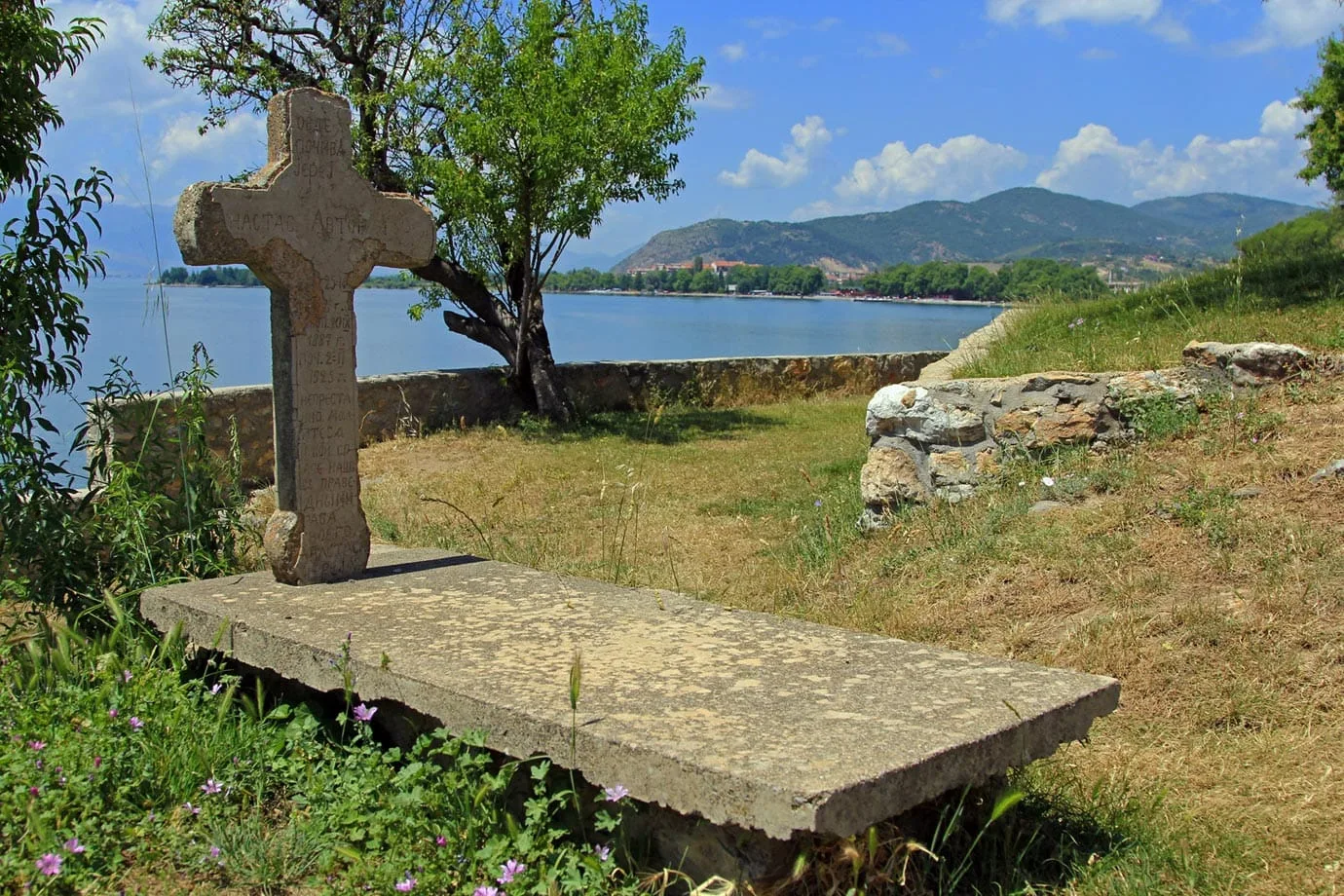 If you cut inland, you will eventually find Saint Panteleimon, an old monastery with ancient ruins and fortifications surrounding it.
At the top of the hill is Samuli's Fortress (it costs €1 to enter the fortress). This is the place to go for sunset and for the best views of the town, and it is a nice place to spend an hour or so.
And of course, no ancient Roman city would be complete without a theatre, so obviously Ohrid has one too, situated near the centre of the town. Make sure you ask one of the locals if any performances are going on whilst you are there as they still use the theatre today.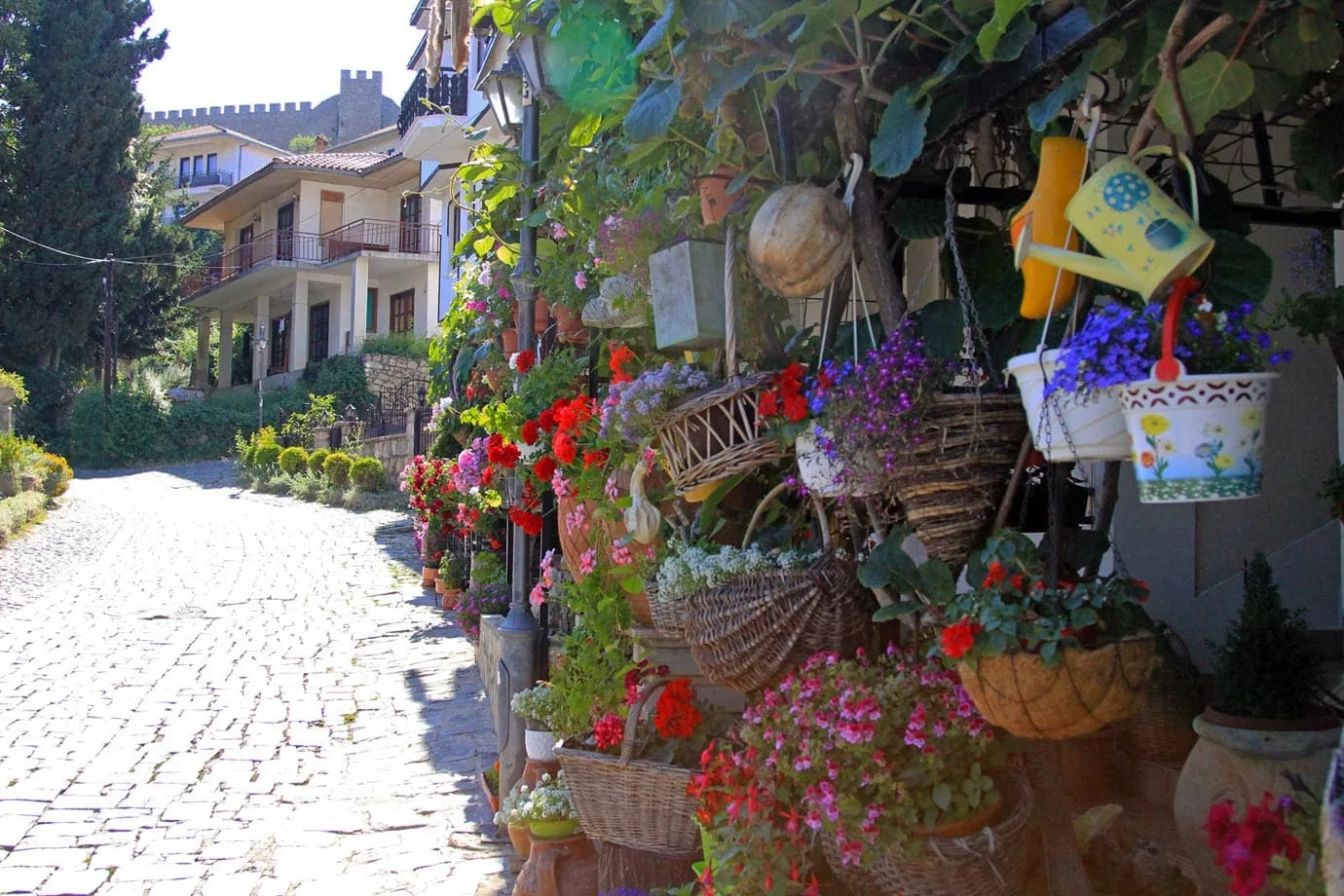 Even though I only stayed in Ohrid for a few days walking around and exploring the town, I could easily have spent a lot longer. Like a lot longer. However, the next time I come back to Ohrid it'll be with my girlfriend.
Save