A look at Heraclea Lyncestis, once one of the finest ancient Greek cities in the world. Today, it is a place hardly anyone visits…
As I stood on the highest step of the theatre, I had the ancient Greek city of Heraclea Lyncestis before me.
Walking down to the sands, the only sound I could hear were my steps echoing all around.
Once in the performing area, I bent over and scooped up a handful of sand, letting it slowly slip through my fingers, thinking how many drops of blood, sweat and tears stained the earth, thinking how many gladiators met their fate and fell down to the dust and dirt.
In such a setting, I couldn't help but quote Russell Crowe from The Gladiator, shouting out "Are you not entertained?" as loud as I could. Don't worry, there wasn't anyone to hear me. Not a single soul.
How could you not be entertained in an ancient city such as Heraclea Lyncestis in Macedonia? And where were all the tourists?
Heraclea Lyncestis Vs. Butrint National Park
I spent two or three hours walking among the ruins and walls of Heraclea Lyncestis and I didn't come across a single tourist. Not a single one.
I find that astounding, especially when you directly compare it to Butrint National Park in Albania, a similar ancient city (this time Roman) that sees droves and droves of tourists every single day in a country that isn't as popular as Macedonia.
When you directly compare the two, it is extremely hard to understand why no one visits Heraclea Lyncestis.
Even the locals don't visit, with half of them saying to me: "Why are you going to Heraclea Lyncestis? There is nothing to see there."
[clickToTweet tweet="How many places around the world can you walk in the footsteps of history, in the footsteps of greatness? At Heraclea Lyncestis in Macedonia you can." quote="My argument was always the same: "How many places around the world can you walk in the footsteps of history, in the footsteps of greatness?" "]
At Heraclea Lyncestis, not only can you do that, but you can do it all alone without the tourists to share it with.
That makes it an exceedingly special place in my eyes and one well worth visiting, especially when travelling around Macedonia.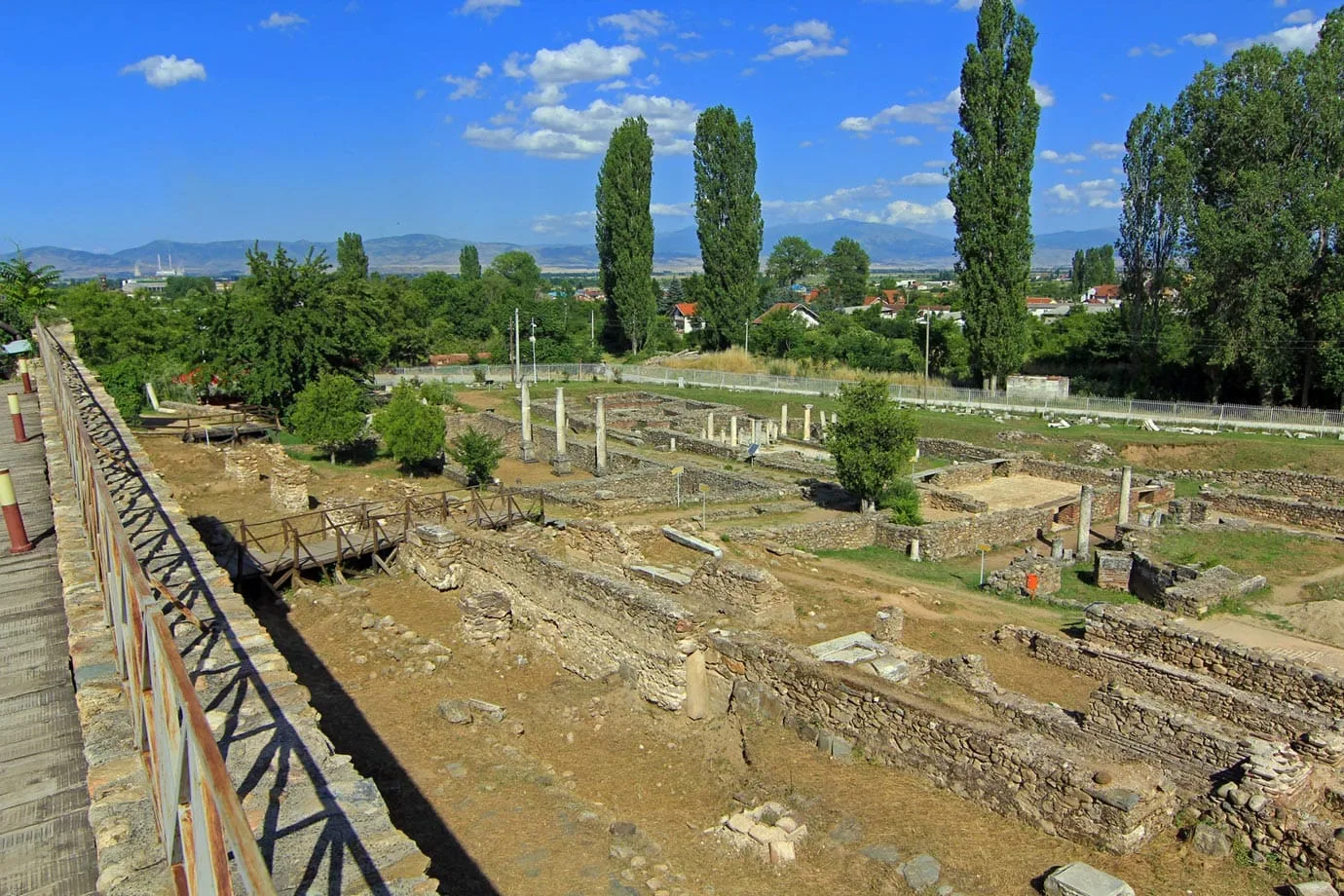 Where is Heraclea Lyncestis?
Heraclea Lyncestis (also spelled Herakleia Lynkestis) is found 2km south of the city of Bitola in central Macedonia (it's a really enjoyable walk through the town and the park to get to the site), and it costs 150 denar (approximately €2.50) to get in.
It was founded by Philip the 2nd of Macedon in the middle of the 4th century BC and he named the city after the Greek hero Heracles.
In the 2nd century BC, the Romans conquered Macedon and incorporated Heraclea Lyncestis into their empire.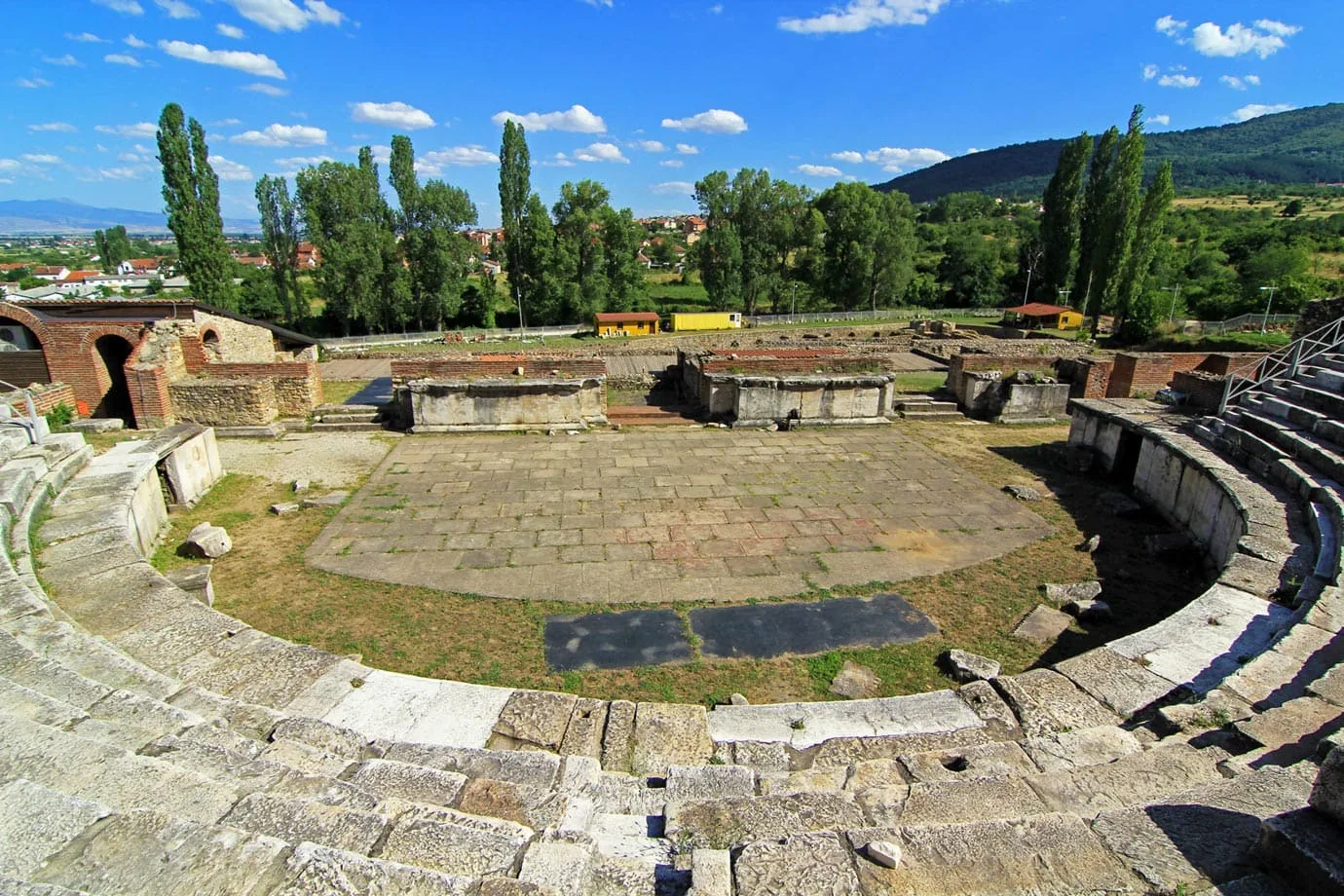 The real eye-draw of the ancient city is the theatre built by Emperor Hadrian.
When you see the size of the theatre, you'll be surprised to find out it was only discovered in 1968.
Inside the theatre, deep in the bowels of the earth, three animal cages were found to prove it was used for gladiatorial contests before they were eventually banned. In such a quiet setting, if you really strain you can almost hear people baying for blood as the wind rustles the leaves on the nearby trees.
Mosaics at Heraclea Lyncestis
Within Heraclea Lyncestis there are a couple of mosaics, among the finest and best preserved in the world, so much so that the Great Basilica's mosaic floor is depicted on the back of the Macedonian 5,000 denar banknote.
Standing on the walls and looking down at this beautiful mosaic, you can't help but marvel at the artistry involved; it must have taken such a long time to complete.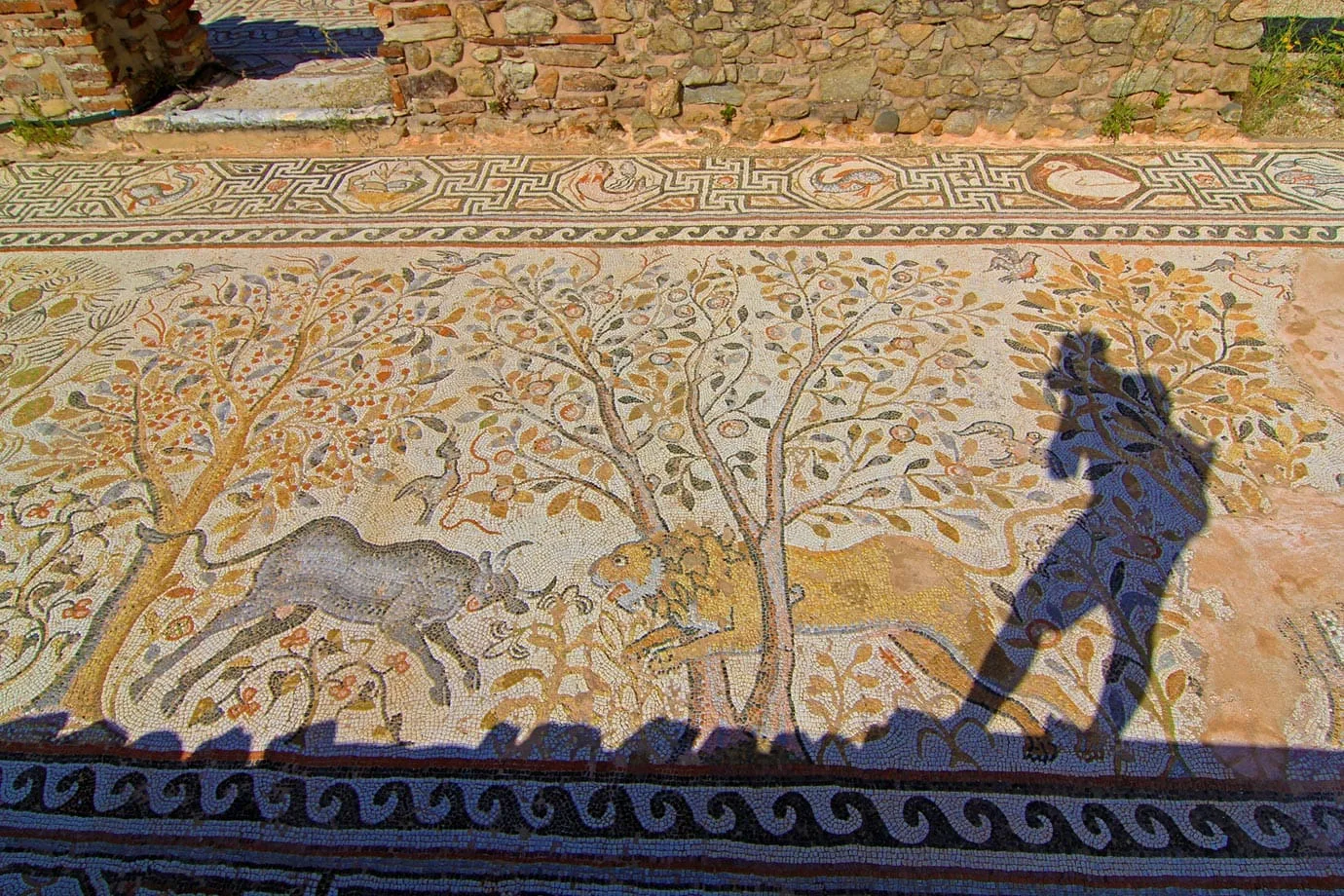 Seeing such a fine example of an ancient Greek city, especially one built by Philip the 2nd, was a real privilege and a pleasure for me (I have to admit I am a self-professed Classics nerd). There's no doubt about it, Macedonia is becoming more and more popular as each year goes by, and with it so will Heraclea Lyncestis.
My advice? Go now and look at one of the finest ancient Greek cities without the tourists. It may be the only time in your life you'll have a city just to yourself.
Opening hours at Heraclea Lyncestis
Heraclea Lyncestis is open every day except for public holidays.
The opening times are:
April to October: 09:00 – 18:00
October to March: 09:00 – 16:00

Photos of Heraclea Lyncestis
Save