Are you looking for the best gift ideas for photographers this Christmas? From Polaroid cameras to cute photobooks, check out these amazing gifts!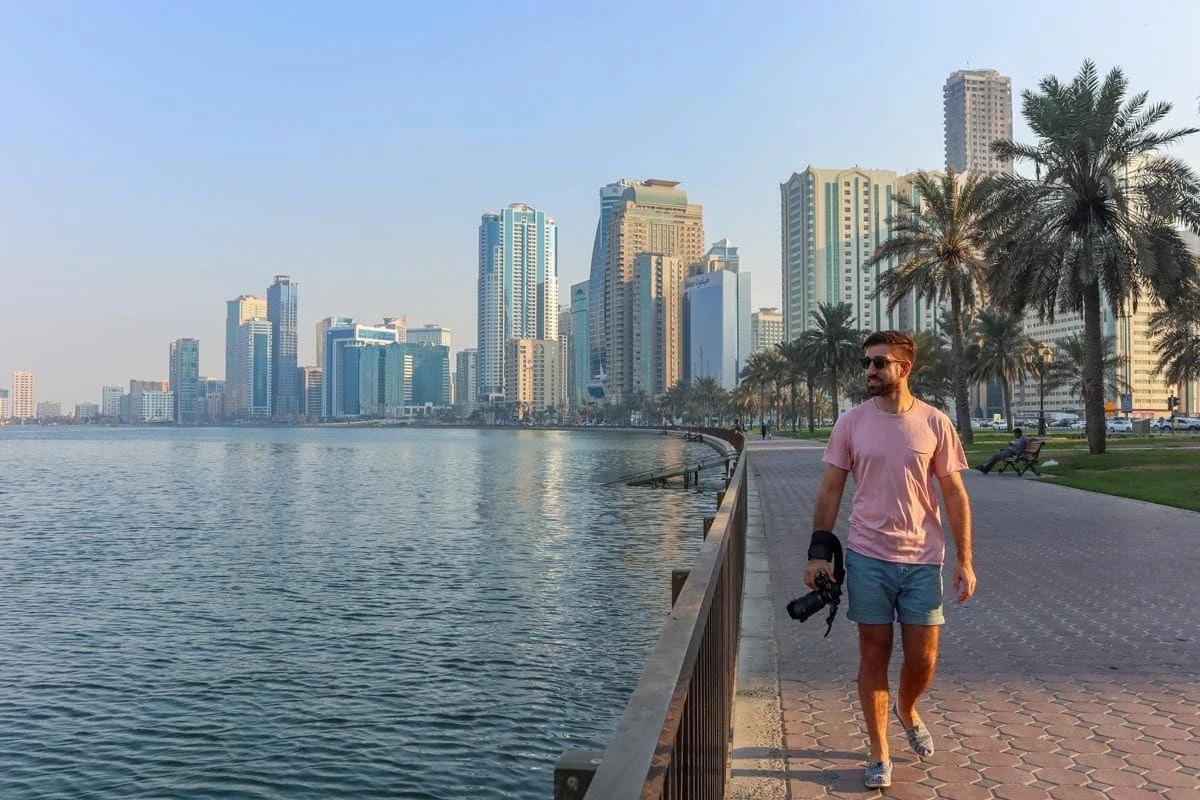 It's that time of year where Christmas is just around the corner and nobody knows what they want or what to buy. Don't worry guys – I've got your back with some of my favourite gift ideas for photographers this Christmas.
When it comes to things like funky camera straps to portable polaroid cameras (which is what I'm asking for this year), I usually save a few photography items I want specifically for Christmas.
Nothing makes me happier than getting new photography gear so it's the perfect way to make me happy on Christmas Day. I think most photographers are like that!
So, if you're looking for some new camera gear or are researching what you buy, then check out my gift ideas for photographers.
Alternatively, if you're looking for something else, these are some of the best Christmas gifts for parents. Sometimes it's good to treat yourself!
This is genuinely what I want for Christmas this year. I love the nostalgia of a polaroid camera and I think it's great having a physical photo you can hold as opposed to one you just see on a screen. Also, paired with a cute photobook and polaroid pictures can make fantastic momentos of a trip. Which leads me onto…
I bought a lovely photobook for my nieces when they were born with their names engraved on the front and it made the perfect baby gift. Add in the polaroid camera (which I also bought them) and you've got something that they can create memories of all those important milestones. There are so many cute photobooks out there at the moment and I love this cheeky monkey one.
If you don't want the hassle of carrying another camera around with you then check out this portable polaroid printer. This turns your digital photos from your smartphone or tablet into amazing polaroids that you can print off and pin up. This really is a fantastic gift idea for photographers!
I wrote a pretty extensive review about the Manfrotto Noreg camera backpack, but if you're looking for something that's stylish yet functional then you can't go wrong with this backpack. Now as part of my lineup, this is the bag that I use for weekends away and it is perfect for mirrorless shooters.
I genuinely think this is one of the best photography gifts for Christmas. My partner bought a GoPro Hero 7 as soon as it was released and I have to say it's a phenomenal piece of kit. The HyperSmooth stabilisation is the best in-built camera stabilisation I've seen and the video quality is incredible too. At £349 this is an absolute steal with what you're getting.
This one is more for kids but it's such a fantastic gift idea for photographers with little ones. Not only do you learn how to build you own camera (learning how cameras work along the way), but this nifty little thing takes surprisingly cute photos. This would be the perfect project that kid or teenager in your life.
I often switch between photography and videography when I'm on my travels. If I'm using my Zhyiun Crane then I don't want a camera strap dangling over the side of it. That's when I discovered these Peak Design quick release anchors. Basically, they turn your normal camera strap into a quick release strap meaning you can take it on and off easily and quickly. A huge timesaver when I'm on a trip.
How many times have you bought throw-away sensor cleaners and other sensor cleaning products? To save money and lots of unnecessary plastic waste for the future I'd really recommend investing in an arctic butterfly. This is a wand that you charge up with static electricity and it sucks up any dust particles on your sensor. Best thing is it can be used time and time again.
If you're looking for something really fun this Christmas then check out the insta360 Camera. This is a great way of taking 360 photos, and all you need to do is attach it to your phone. I find these types of photos work really well on Facebook and they're a really unique way of showcasing a destination.
Is this the ultimate boys toy this Christmas? Without a doubt. DJI have upgraded their flagship Mavic Pro to create the best portable drone on the market. The quality of the Hasslebled camera is a real step up on image quality and they've made improvements in the usability of the drone too. If doesn't matter if you're an amateur or a professional, nothing quite beats flying a drone and I would say they're very affordable for the technology you get. When it comes to gift ideas for photographers, this has to be one.
This one is a Christmas classic. I was given the portable lens thermos mug for Christmas a couple of years ago. Surprisingly though I actually really like it and use it all the time. Obviously you get cheaper coffee if you bring your own mug and a few baristas have even commented on it, so even though its geeky, its kinda cool too.
As a travel blogger, when I need to charge something, I need to charge everything all at once. Camera batteries, drone, GoPro, phone. The list goes on. I've found a multi-plug adapter with both USB adapters and different plug adapters from around the world. This really is one of the most useful items I've ever bought and I never go on a trip without having this with me.
If you want to take your smartphone photography to the next level then I'd really recommend a couple of smartphone lenses. Obviously phones like the Google Pixel 3 take unbelievable photos but they can be even better. Clip on a lens and you'll be really surprised by what your phone can do.
This may be a bit more niche for bloggers and photographers, but whenever I'm on a trip I always make sure I have a food light on me. Taking photos of my food is really important for my blog, and often in darkly lit restaurants its impossible. That's why having a simple food light is so handy in lighting a plate of food. Awkward? 100%, but it comes with the territory these days!
If you live in the UK like me then you know changeable conditions can ruin a shoot. Well you can kill two birds with one stone here – not only is this an umbrella perfect for keeping you dry in a downpour, but it is also a reflector too adding light to those shadows. Very important to have on any shoot.
Another item I can't leave home without is an Anker Powerbank. There's no way my phone is going to last on just one charge for the day so having a powerbank is incredibly helpful. This powerbank is very portable and gives me an extra 3/4 charges when I'm on the road.
---
What are some of your favourite gift ideas for photographers? If you have any others let me know in the comments below and I'll add them to this list!
Like this blog post? Then make sure you Pin it!