Seeing Costa Rica through the eyes of the Brit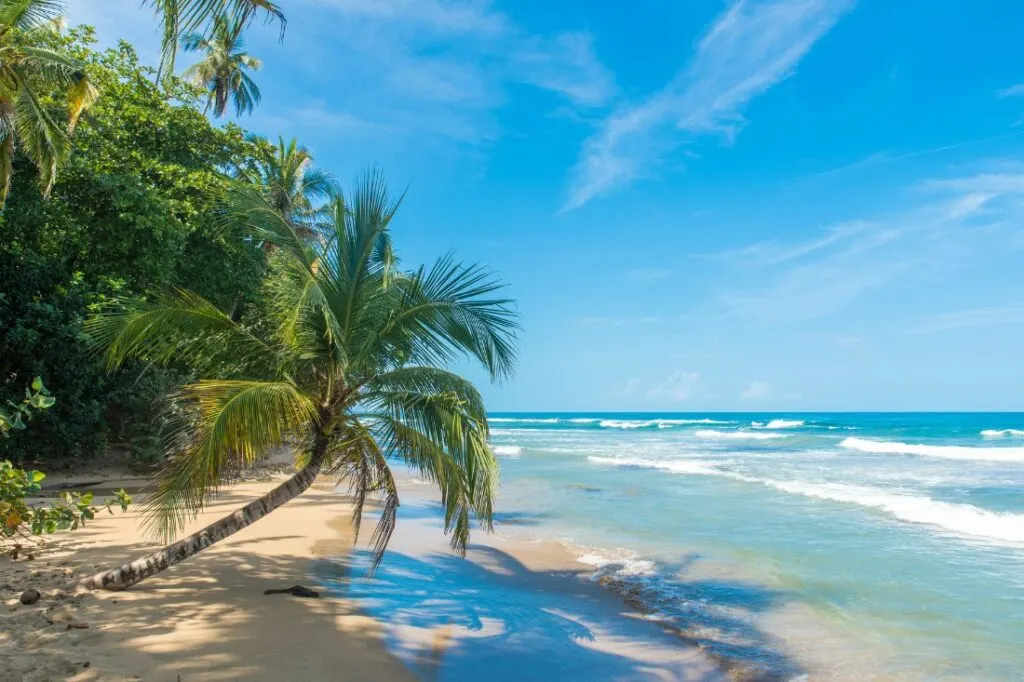 I'm not going to lie, Costa Rica surprised me. Not for its beauty (though it is undoubtedly beautiful), but for how much we enjoyed it.
Now, that seems like a strange thing to say, but after travelling all the way down from Mexico almost everyone we met warned us off Costa Rica saying it's far too expensive compared to the rest of Central America and that it's full of rich American tourists and therefore not worth spending time there.
Yes, it is expensive, and yes, it is full of rich American tourists, but it is very easy to overlook those things and appreciate Costa Rica for what it is; a country with brilliant beaches, lush rainforests and simply wonderful wildlife.
Costa Rica is a country of staggering numbers. Despite only making up 0.03% of the planet's surface, is it home to more than 5% of the world's biodiversity, and more than 10% of the world's butterflies live here with new species being discovered all the time.
In Costa Rica, there are over 100 protected areas to visit, and 25% of the country has protected forests and reserves, so the government can never be accused of is ruining its raw natural beauty (unlike, say, Nicaragua who are currently building a huge canal right through the heart of the country to rival the Panama Canal).
In fact, the Costa Rican government pumps an unbelievable amount of money back into conservation and preservation of its natural assets; after travelling around the country it is easy to understand why.
Making our way down from Nicaragua, our first stop off was at Monteverde, a small town at 1,400m right up in the mountains and rainforest.
Monteverde has become a bit of a mecca for backpackers and travellers for one thing – ziplining.
This place has set itself up as the major destination to go ziplining, and obviously we were keen to try it out ourselves.
Now I've been ziplining a fair few times before, but never on this scale. The company we went with, 100% Aventura, boast to have the longest zipline in all of Latin America, and at 1,590m I can assure you it is very long! When you have to question "how long have I been on this thing now?", you know you're in for an epic ride.
On their canopy tour, there are NINE different ziplines (two of these are superman style where you're facing forwards like superman as opposed to sitting), but they leave the best thing till the end; the Tarzan Swing. If you don't know what one of these is, Brianna explains it perfectly.
Monteverde is more than just all adrenaline, there's actually plenty of other things to see and do here.
Being a biological reserve (known as the Monteverde Cloud Forest Biological Reserve), there's a huge emphasis on ecology and conservation, and there are a number of places where you can educate yourself and learn all about the area.
You can also go on a number of night tours, walking through the reserve seeing what wildlife you can spot. We were going to do one ourselves, but then it tipped it down with rain, one of the effects of being up in the mountains, so we sought shelter in a restaurant instead.
Which leads onto another thing to do in Monteverde – there's an abundance of cute cafes and restaurants, some with the most amazing views of the surrounding countryside, so well worth spending some time watching the world go by.
After the dizzying highs of Monteverde, we went right back down to sea level and hit the little beachside town of Puerto Viejo.
The two main things we did at Puerto Viejo was take a tour of the Jaguar Rescue Center and learn all about making chocolate at Caribeans, but I'll let Brianna tell you all about those things. (If you're interested though, you can find the best chocolate tours in Costa Rica here which are well worth visiting.)
I really liked Puerto Viejo though, and there was definitely that chilled out "pura vida" vibe floating around with everyone taking things that little bit slower. Even we got caught up in one or two cafes with hours seeming to slip by!
Whether you're passing through Costa Rica or spending a few weeks travelling around the country, you're bound to visit both Monteverde and Puerto Viejo, so just remember that Costa Rica isn't all that you've heard. It's much much better than that.
If you're planning a trip to Costa Rica, then check out this amazing 10 day Costa Rica itinerary. This guide has everything you need to know before you go.
---
Seeing Costa Rica through the eyes of the Broad
If my life goals could be summed up into one phrase, it would probably be "Pura Vida". This way of life, which literally means pure life, is something I could get used to.
The way I see it, the Costa Ricans have got it right: beaches, wine, chocolate, rainforest, that humidity that will make even the most manic human chill out. It's no wonder that Costa Rica has become home to so many ex-pats, and why they are all just so darn mellow.
These are the people who wanted to get away from the crazy grind of Western cities so they moved down to Costa Rica to surf and run a coffee shop; they're artists who found a place that was both creatively stimulating and affordable to live.
This second part may be becoming less and less true, but there's something comfortable yet exotic about Costa Rica. Like Macca, it wasn't on the top of my list. Mostly because what I knew of it was that it was very Americanized and very expensive.
Well… guess what? It's VERY Americanized. Everyone speaks English before they speak Spanish (the national language), and the prices reminded me of home (Vancouver is not cheap). When we got of our bus in the mountainous Monteverde, I did a double take.
Pristine asphalt? Sidewalks!? I felt like I had walked off the bus and into a small BC town in the middle of summer. The development was miles ahead of anywhere else we had visited on our decent through Central America.
However, as we got into the vibe, it all started to make sense. And I found myself thinking, "Hmm… it might be nice to move down here… open a restaurant or something…"
The point is, I think it surprised us both in the best possible way.
Ziplining in Monteverde was both scary and exhilarating, and basically a must-do if you visit Costa Rica. More on that here.
When I talk about pura vida, I think Puerto Viejo sums it up. We spent our days riding bikes along the never ending beaches, taking lazy walks while eating ice cream and trying out as many tasty restaurants as possible.
Yes, it's true that the restaurants (and most everything else) are catered towards tourists. And sometimes, you (I) just want a delicious coconut curry after months of eating beans and rice. I don't know if it was just because of this lack of diversity when it came to our meals leading up to it, but the curry from Flip Flops was completely amazing. I had to go back and try it again.
Something else I was looking forward to was visiting Caribeans, a "bean-to-bar chocolate company". This ex-pat run operation is a cute little roadside café offering local coffee and chocolate, all made on site. And it's a whole lot more.
They do chocolate tours there, where we were able to walk through the lush rainforest seeing everything from the cacao fruit growing on trees to the handcrafted bars being poured into trays. These guys know what they're doing, and it shows in their passion and knowledge of this tasty treat. We were able to try different combinations of chocolate, spices and herbs while looking down on endless treetops, the ocean in the distance.
Of course, I left with chocolate in hand, even though it may have been a bit melted to my palm.
My advice: don't skip Costa Rica. And don't judge. Sure, it's catered to tourists. It's comfortable. It's not your average rough and tumble backpacking adventure. But I personally don't think that's a reason to leave it off the list. Enjoy it for what it is: a comfortable step into the lifestyle pura vida, complete with tasty food and good vibes.