Taking a tour of the Jaguar Rescue Center and Caribeans
Being a 29-year-old male, I'm not usually bowled over by such things like little balls of fur, but when you've got a tiny spider monkey crawling all over your back and tugging your ear lobes like they're particularly fleshy grubs to eat, you can't help but be won over by such things. The words "aww, how cute is this thing!?" may have even escaped my lips or more than one occasion.
That morning we found ourselves in the Jaguar Rescue Center in Puerto Viejo, Costa Rica.
The Jaguar Rescue Center is a not-for-profit organisation that rescues and rehabilitates some of the wildlife that's only native to Costa Rica, and it's a fantastic place to get up close and personal to some of the animals there.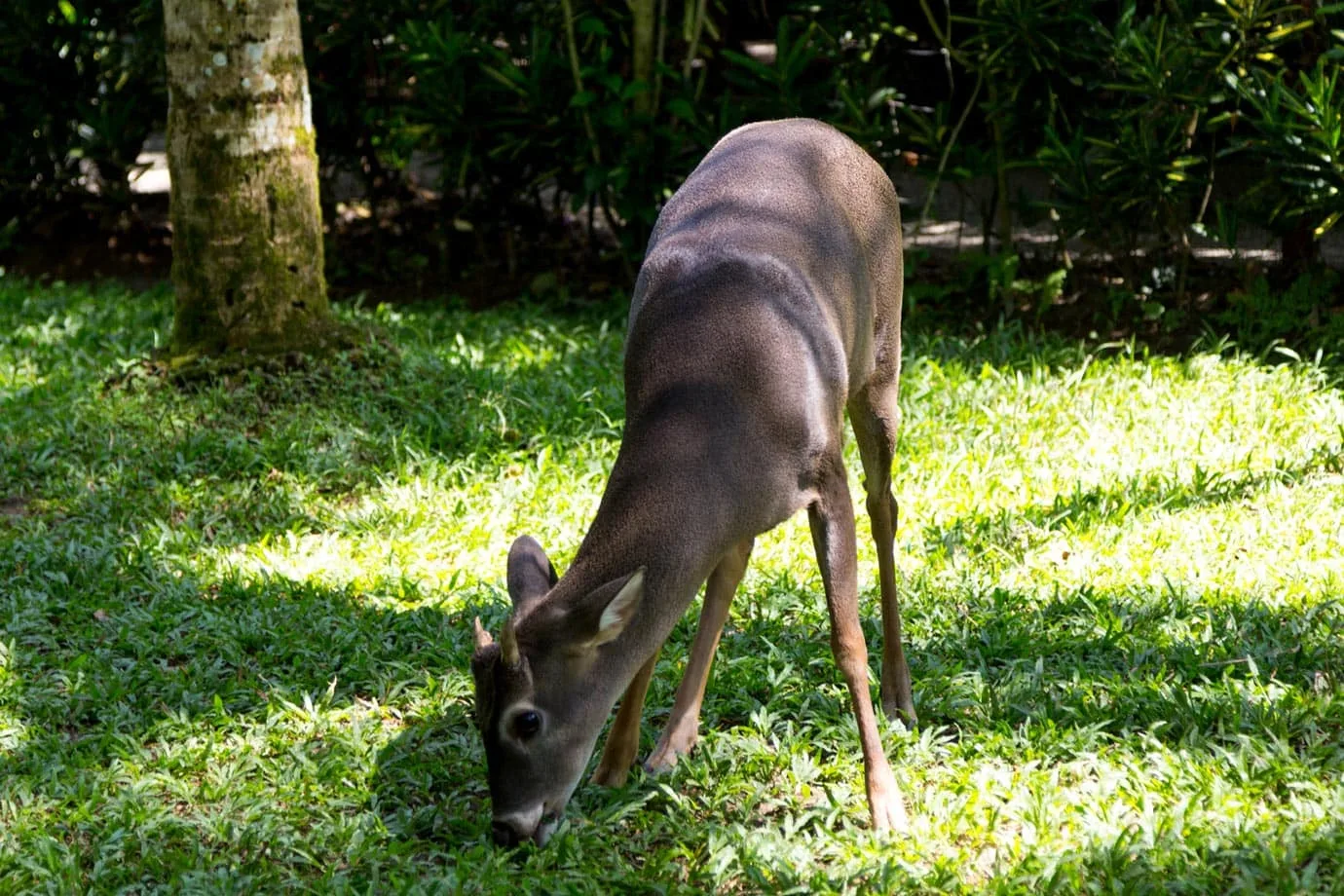 As soon as I walked into the rescue centre I came head to head with a white-tailed deer that was wandering around.
This deer took one look at me, saw all my body hair, judged me to be more animal than anything else, and then proceeded to butt her head into my leg repeatedly until I had to escape. I'm not going to lie, she looked a little lonely, but I just wasn't looking for anything too serious so took refuge in the bird sanctuary.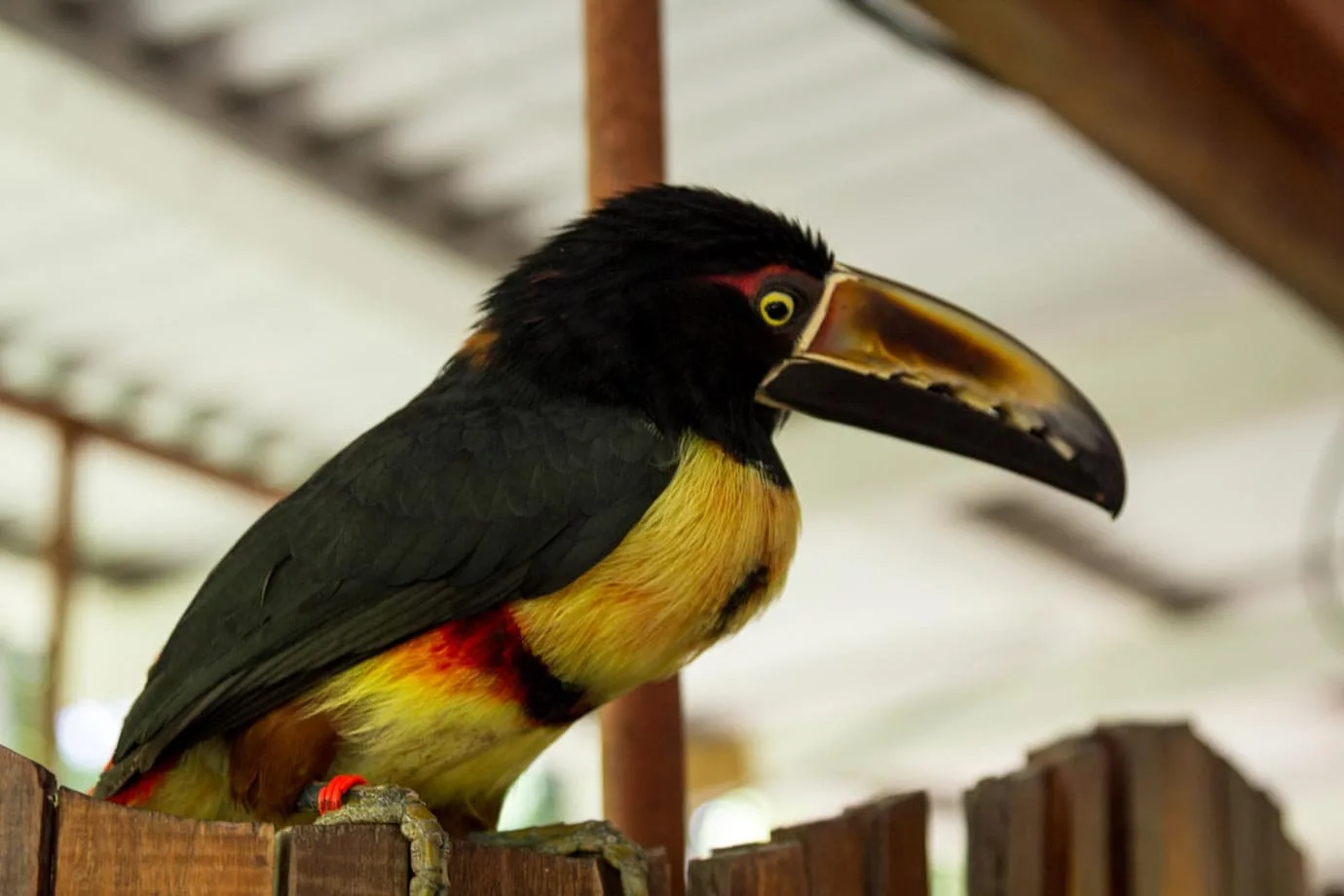 From birds of prey to big cats, the Jaguar Rescue Center has a wide variety of animals across a number of different enclosures, and like with the baby spider monkey and white-tailed deer, some of these visits can be very hands on (at one point I even had a toucan gnawing my knuckles, so they can quite literally be hands on).
The Jaguar Rescue Center is quite small, but with all the animals they've got there they're making a real effort to nurse them back to health to be released back into the wild.
Also, all the volunteers ensure it's an educational experience with each animal having its own back story, and you really get to learn about the local wildlife.
Unlike a lot of similar places I've been to, the Jaguar Rescue Center seemed so genuine – you could tell they really cared for every single animal there – and all the volunteers (mostly western) were so enthusiastic.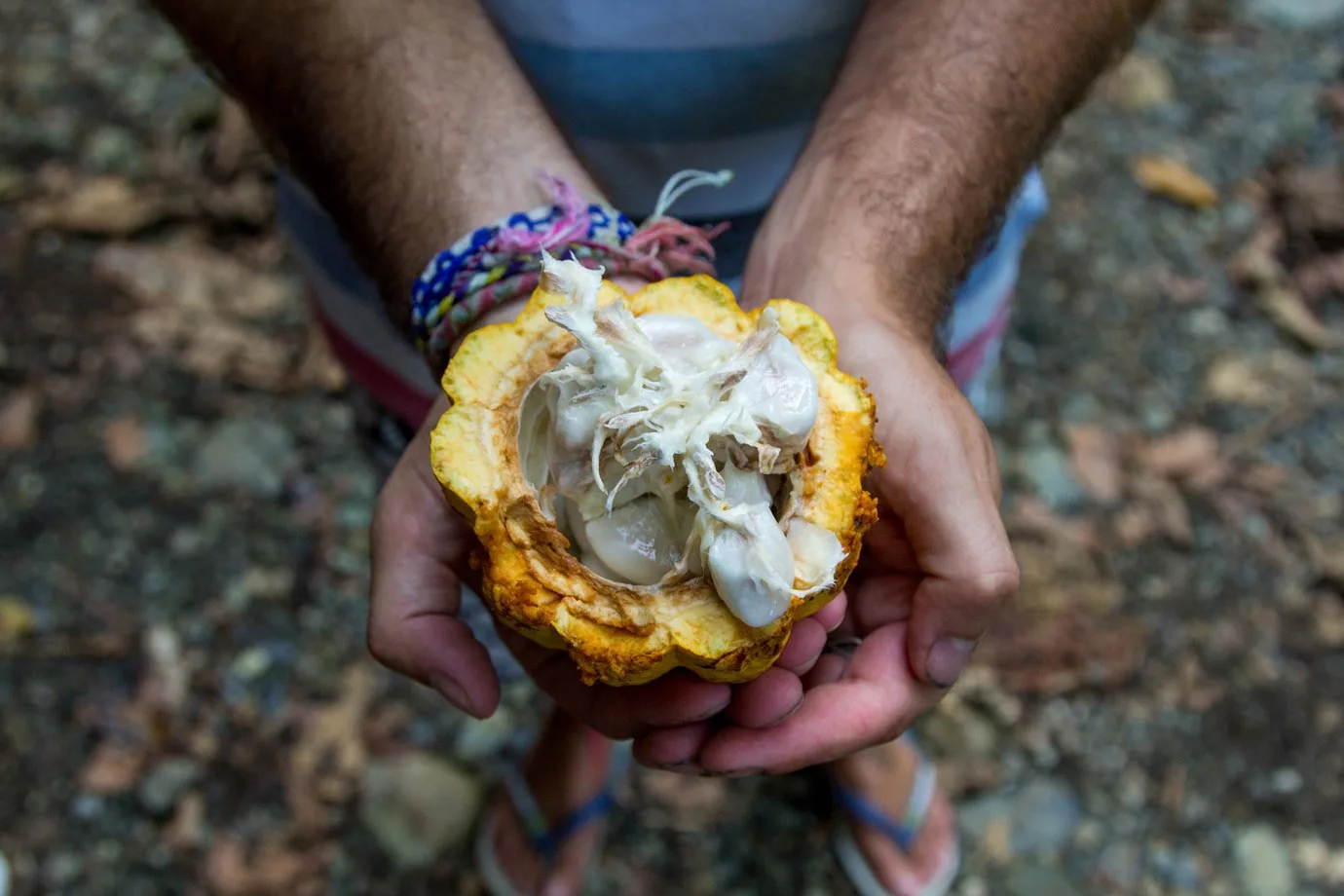 A little further down the road in Puerto Viejo is Caribeans, a little café that run their own chocolate tours.
The owner, Pablo, is a chocolate maker (very different from a chocolatier), which means not only do they make their own chocolate, but they grow it too, all the way from bean to bar.
Unfortunately for Brianna, when she found out that the 'Chocolate Forest' wasn't a forest made out of chocolate she was a little disappointed, but that disappointment soon evaporated with the promise of a chocolate tasting session at the end of the tour.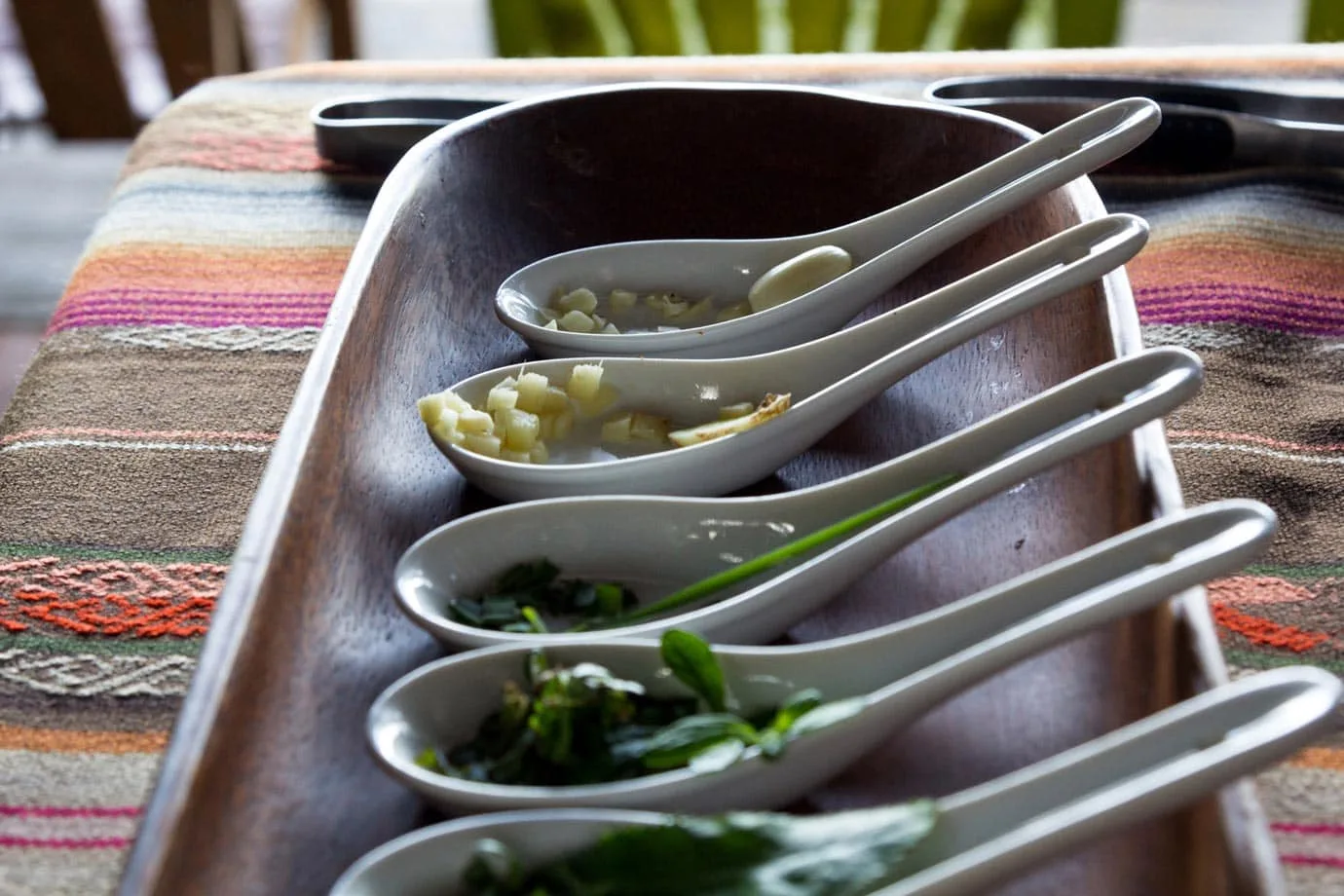 On the Caribeans chocolate tour we walked around the dense Costa Rican rainforest learning all about the whole process of making chocolate, how the cacao fruits are harvested and dried before being refined down and mixed with sugar into chocolate.
After walking through the forest, the guys at Caribeans put on a chocolate tasting session for us explaining each flavour combination and encouraging us to create our own from a number of ingredients they had on the table. I came up with a cinnamon, coffee and salt number that I particularly liked (no judgements please, you need to try it out first).
To top it all off, we were given a glass of liquid cacao, much like the Maya and Aztecs would've drunk thousands of years ago.
As Brianna will attest, this really is a tour for any chocolate lover. Or anyone one with a sweet tooth really.
Back in Puerto Viejo, the three us spent a lot of time in a number of cute cafes (Café Rico and Flip Flop Restaurant get a huge shout out here), or trying to find our own secluded beach along the Costa Rican coast by bike.
After all the adventure in Monteverde, seeing all the amazing animals at the Jaguar Rescue Center and stuffing our faces full of chocolate at Caribeans, Puerto Viejo was exactly what we needed to bring us back down to earth.
Save