From exploring the authentic south of Mauritius on electric bikes to going on a food tour of Port Louis, here are 10 incredible things to do in Mauritius!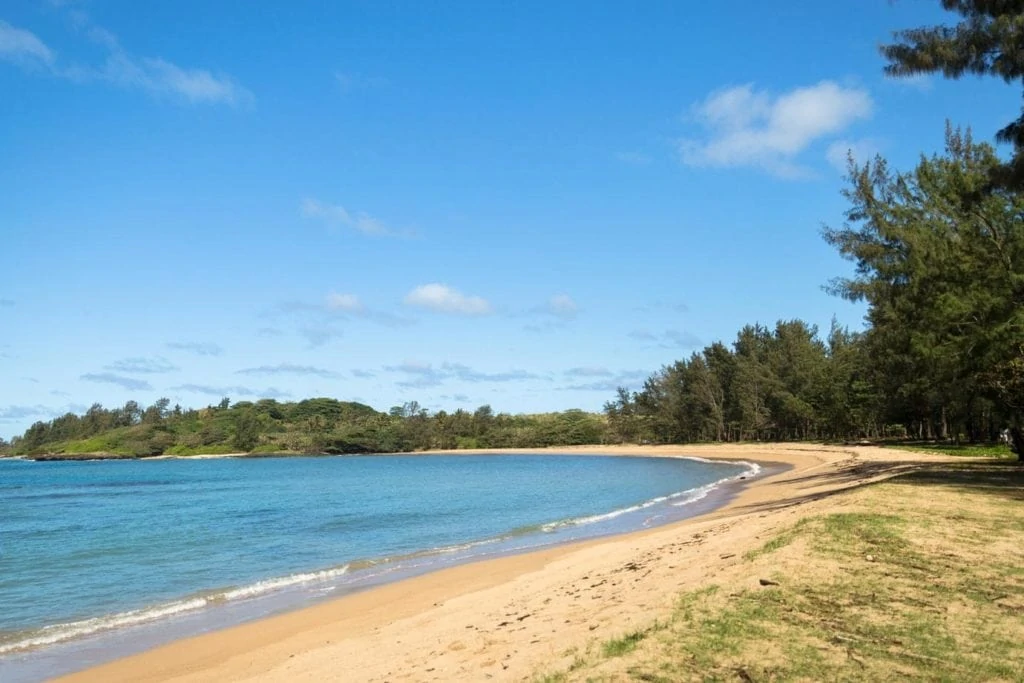 Paradise. That's one word that perfectly describes Mauritius.
With pristine white sand beaches, crystal blue water wherever you look and some of the best luxury hotels in the world, it's easy to think there's not a lot to do in Mauritius other than work on your tan and laze by the side of a pool. Oh how wrong you are!
Mauritius isn't just about the beaches and the palm trees. If you can tear yourself away from your next cocktail then this island in the middle of the Indian Ocean is home to some incredible activities, unusual natural wonders and a fascinating history (just ask about the dodo and you'll see what I mean!)
With that in mind, here are 10 incredible things to do in Mauritius. Hopefully this will help plan your trip to Mauritius!
---
Top 10 Things to do in Mauritius
Stand and wonder at the Seven Coloured Earths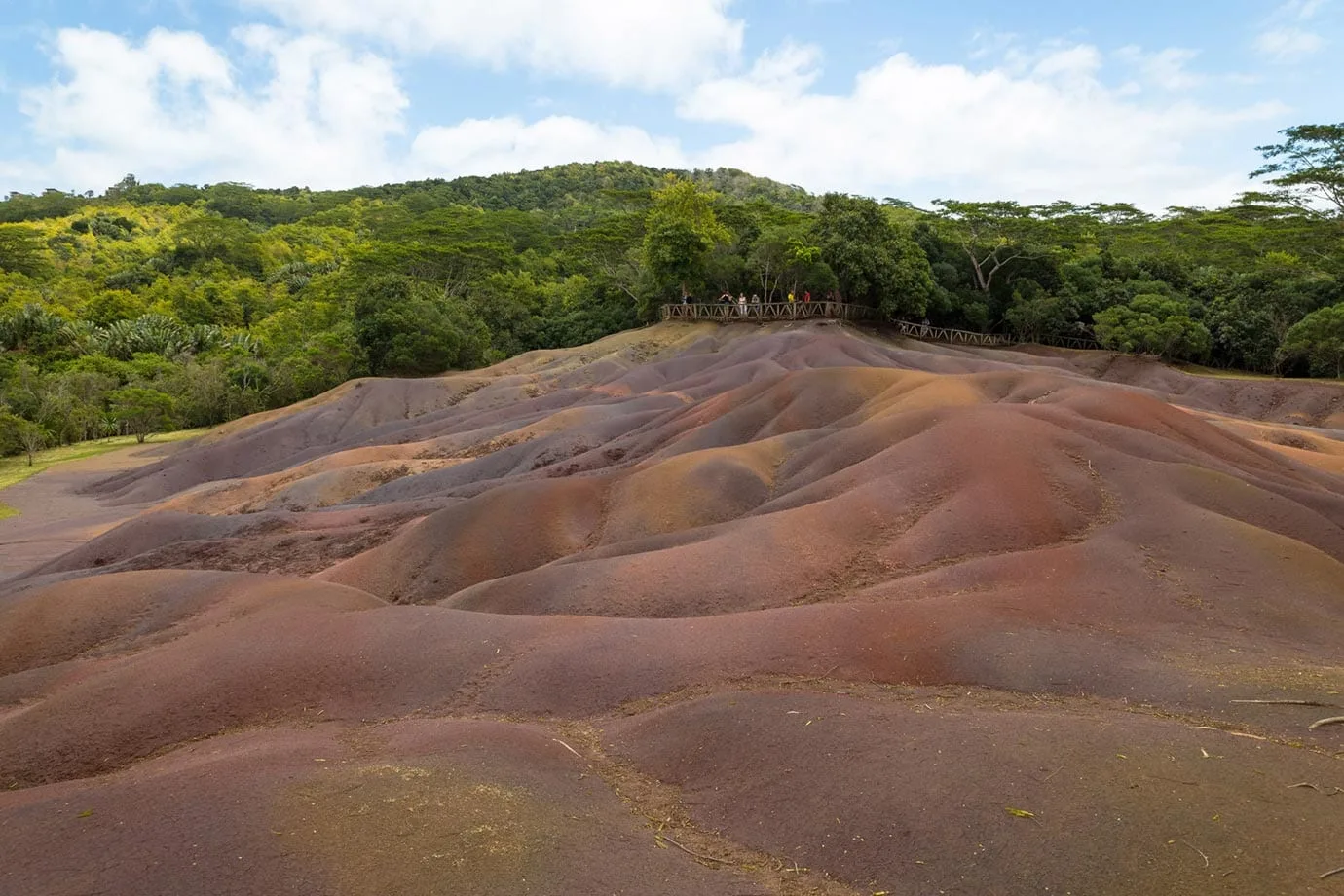 One of the most unusual natural wonders you'll ever see is the Seven Coloured Earths found in Chamarel. These are sand dunes with different hues of reds, browns and blues due to different ore deposits in the earth. Randomly, despite the fact they're classified as sand dunes, they never erode away despite Mauritius' tropical rains. They look cool, don't they!?
Visit the stunningly beautiful Chamarel Waterfall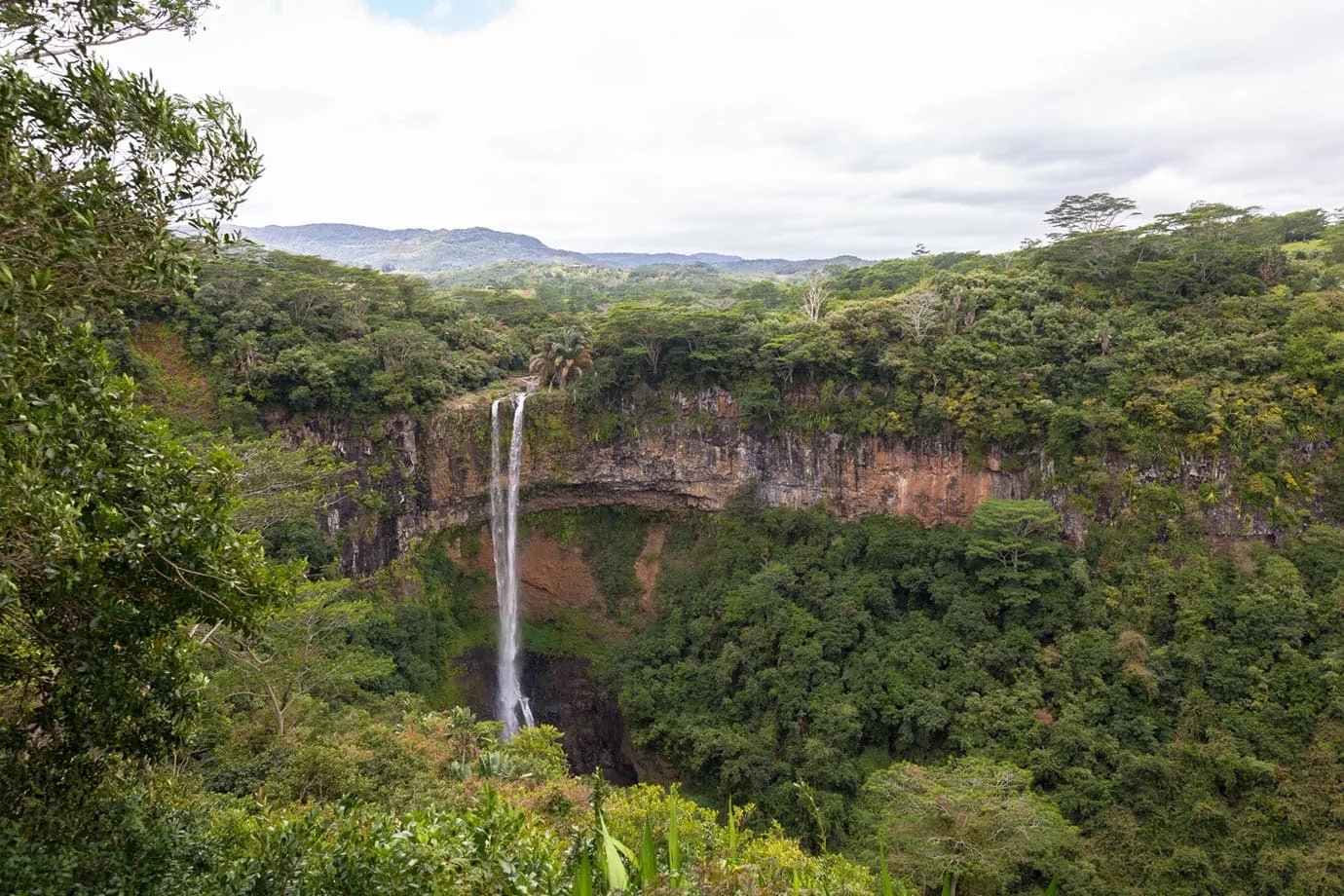 Next door to the Seven Coloured Earths is Chamarel Waterfall. Standing at 95m, this is the tallest waterfall in Mauritius and it's well worth visiting on any trip to the island. Rumours have it that you can abseil down the side of this waterfall. Adventure anyone? Or if you fancy something a little more relaxing, you can swim in the pools at the bottom. This is definitely one of the top things to do in Mauritius.
Learn to kitesurf on the southwest of the island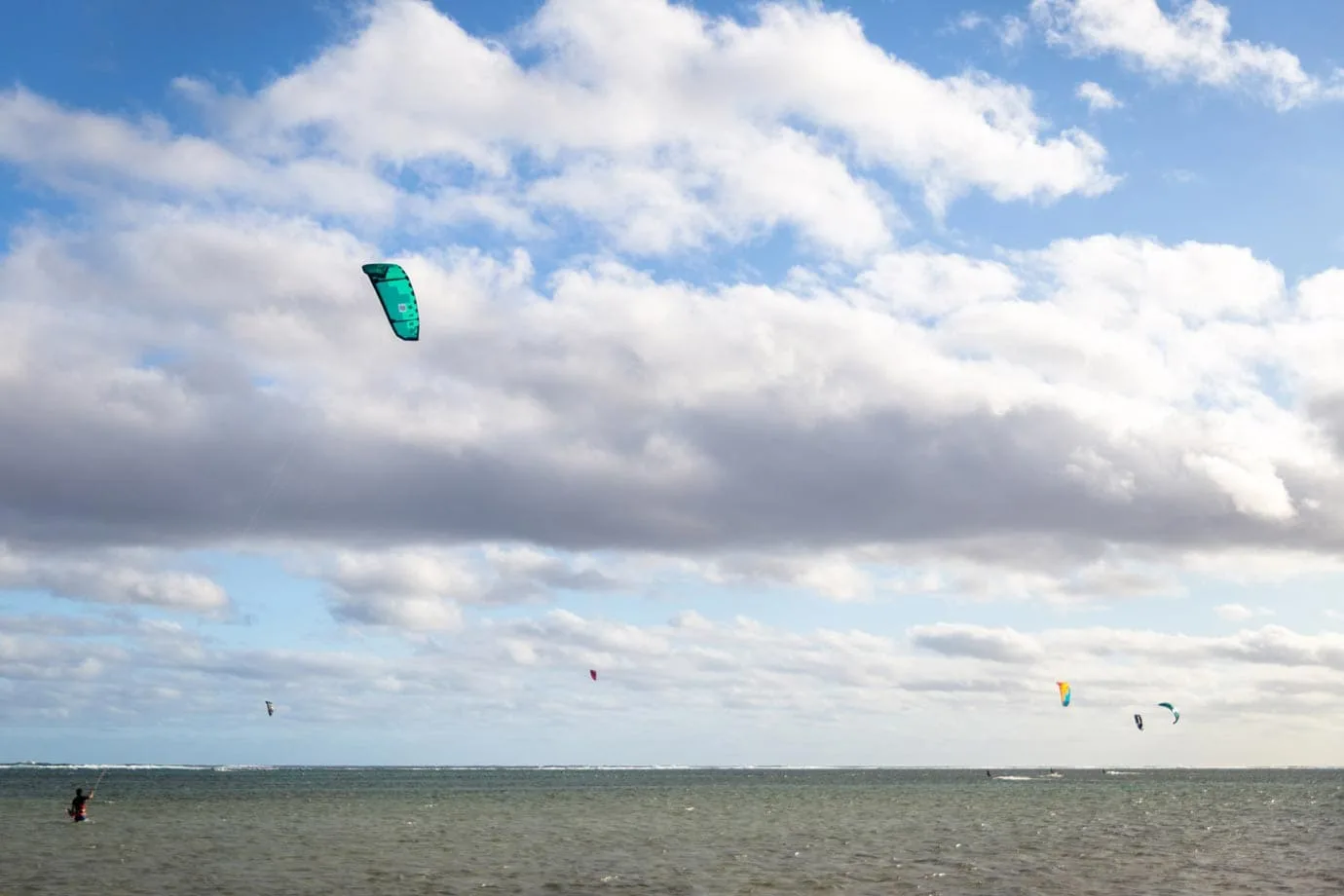 Mauritius is actually one of the best places in the world to learn to kitesurf. All of Mauritius is protected by a reef so it's easy to wade out in shallow waters. Also, especially around the south of the island, there's really good consistent winds meaning you can get out on the water every day if you fancy picking up a new sport.
Take a food tour in the capital of Port Louis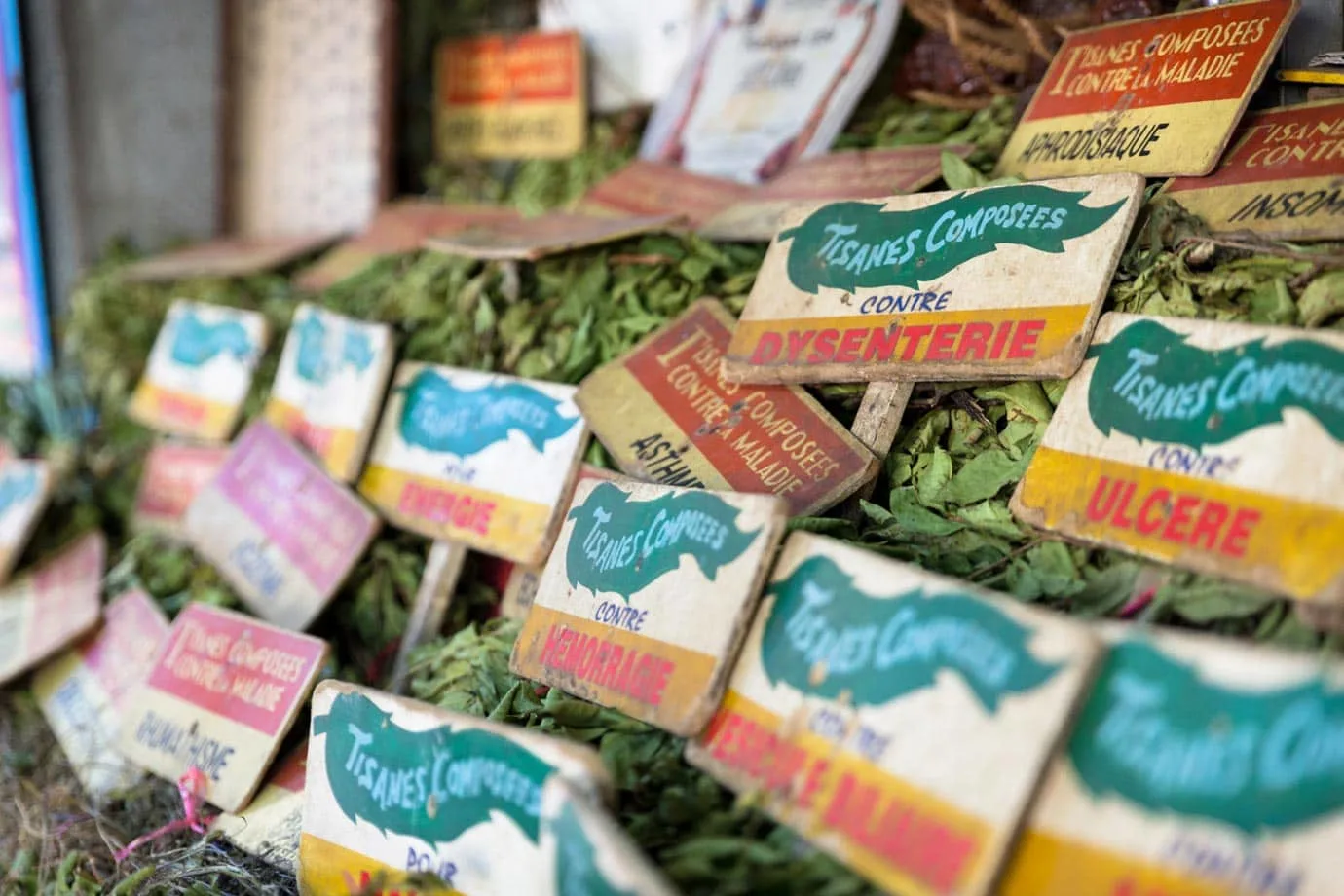 I always think one of the best ways of learning about a new country is through its food, and with Taste Buddies Mauritius you can go on a culinary odyssey in the capital of Port Louis. Mauritius is a fusion of African, Indian, Chinese and French, and this is all reflected in the array of dishes you can get here. On a food tour with Taste Buddies Mauritius, not only do you get to eat your way through the capital but you get to learn all about the history and culture of the country too!
Hire a car and drive around the island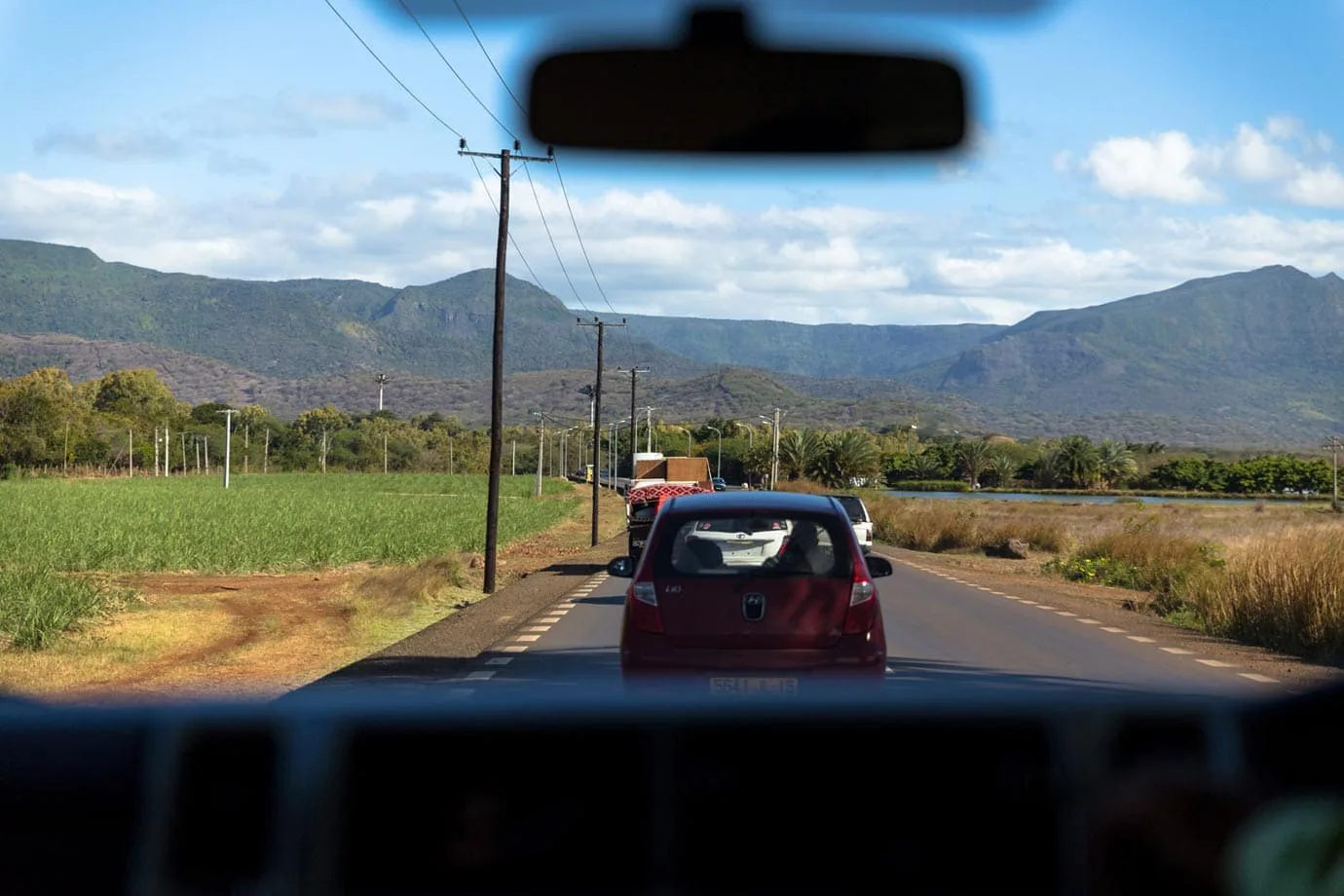 Not everyone knows Mauritius is a volcanic island (think Hawaii). What that means is it's got some really varied landscapes. It's amazing how you can go from the beach to the rainforest to a mountain very quickly here. One of the best ways of getting to see all the island has to offer is to hire a car and drive around for the day. Road trip!
Explore the authentic south on an electric bike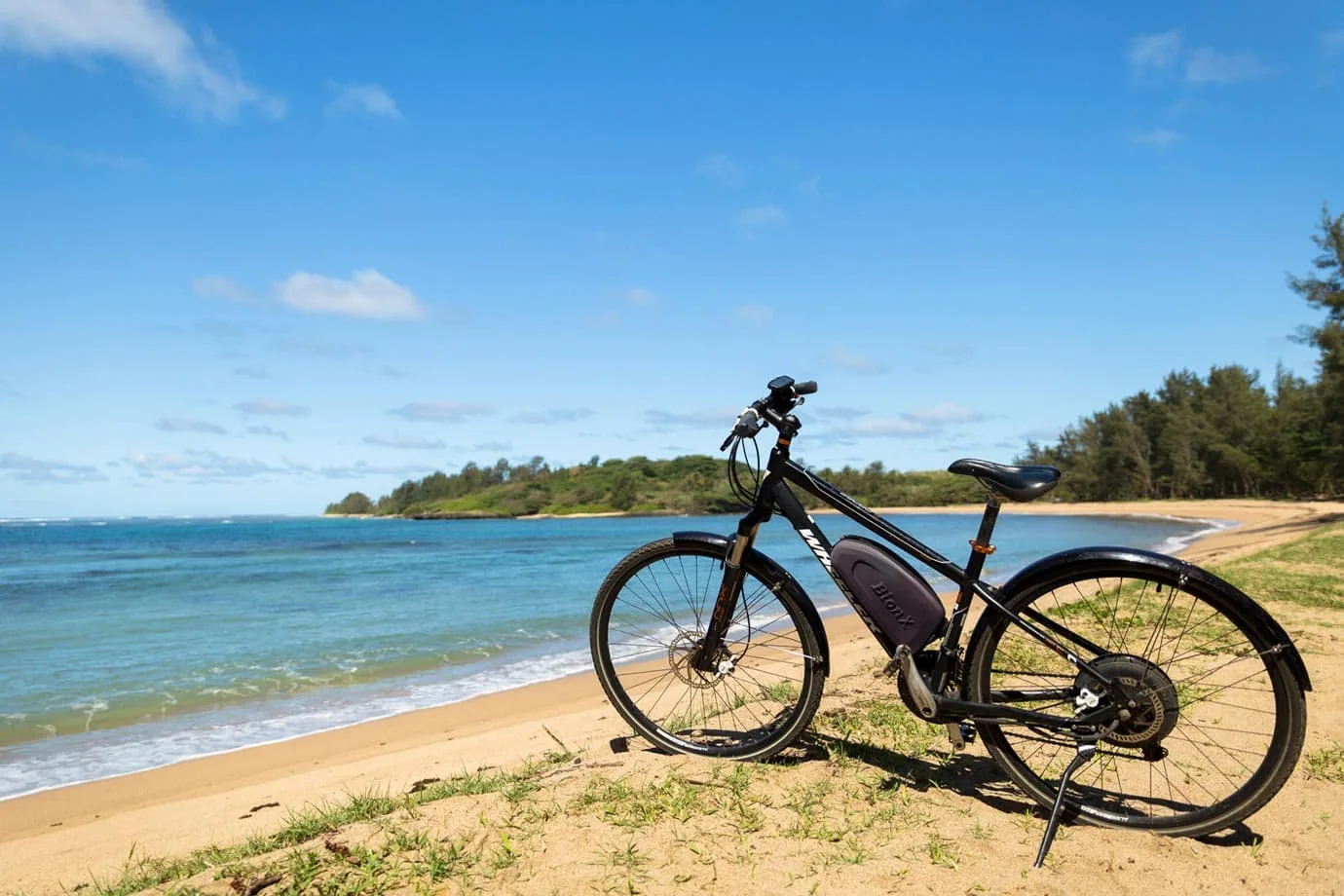 If driving isn't really your thing, then look at going on an electric bike tour of the south of the island. I clocked up over 40km with E Bike Discovery Mauritius and it was an amazing way of learning all about the country at a really relaxed pace. Also, electric bikes means you can go all day without every feeling tired!
Play a round of golf at the world-class championship course at Heritage le Telfair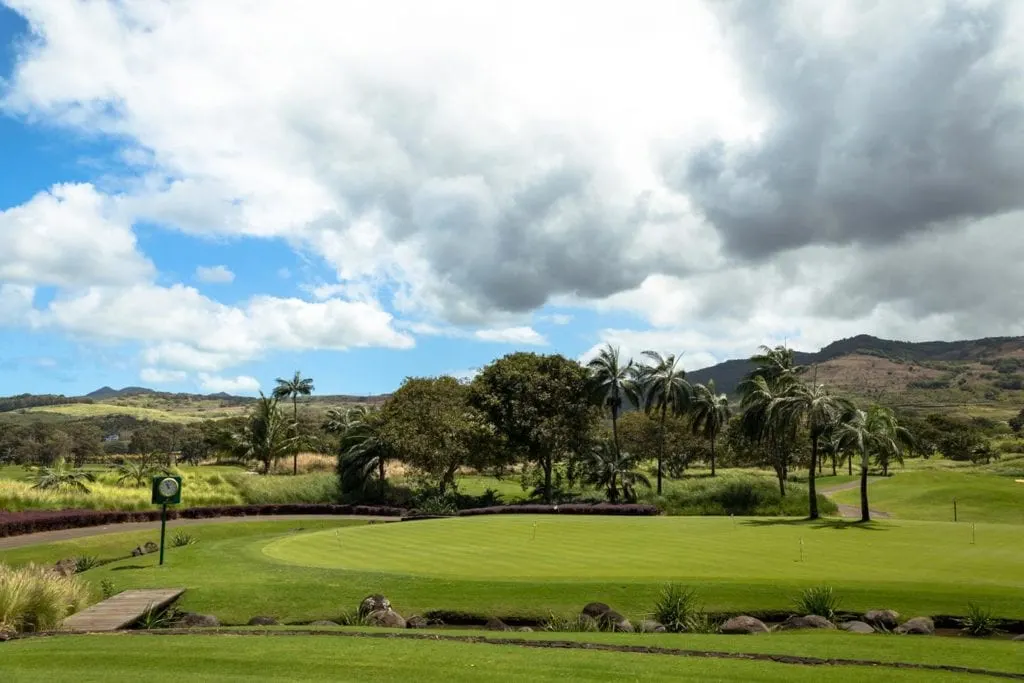 Surprisingly Mauritius is home to some world-class championship golf courses. Heritage le Telfair are hosting this year's AfrAsia Bank Mauritius Open, a huge event with some of the world's best golfers, and it's all set to be an amazing weekend. There aren't many places where you can play on a course like this one!
Try your hand at standup paddleboarding
I absolutely adore standup paddleboarding and Mauritius is a great place to do it. Much like with the kitesurfing, with the shallow waters and wind, it's pretty easy to stand up and just cruise along the coast stopping off at beach after beach. Just bliss. This really is one of my favourite things to do in Mauritius!
Take in the stunning views all around you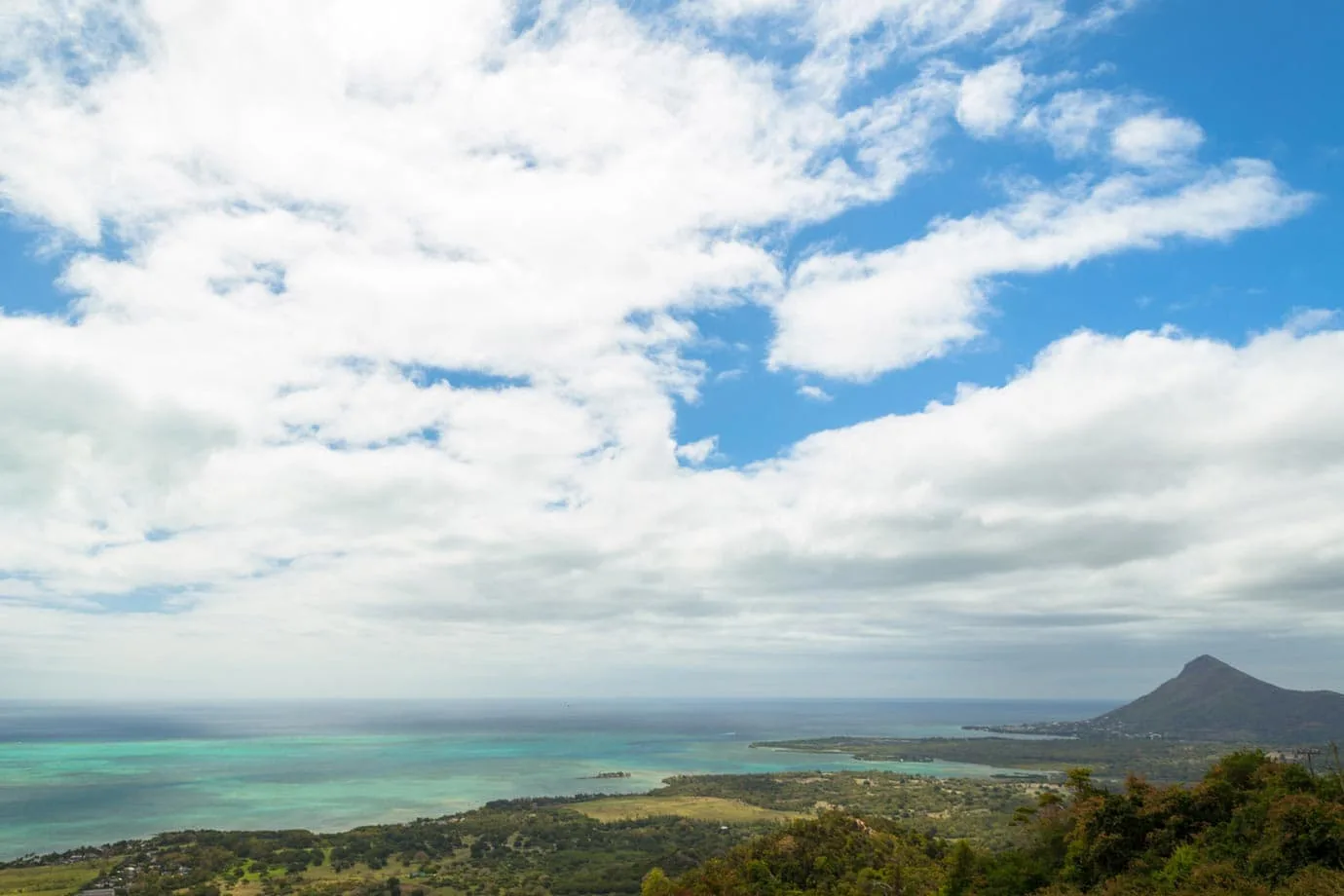 The problem with Mauritius is that after a while it becomes difficult to differentiate between 'stunning' views – there are just so many of them! However, there are a couple of viewpoints on the island (like this one overlooking Le Morne in the southwest) that are next level. This is what Mauritius is all about.
Go for a long walk on the beach (any one will do!)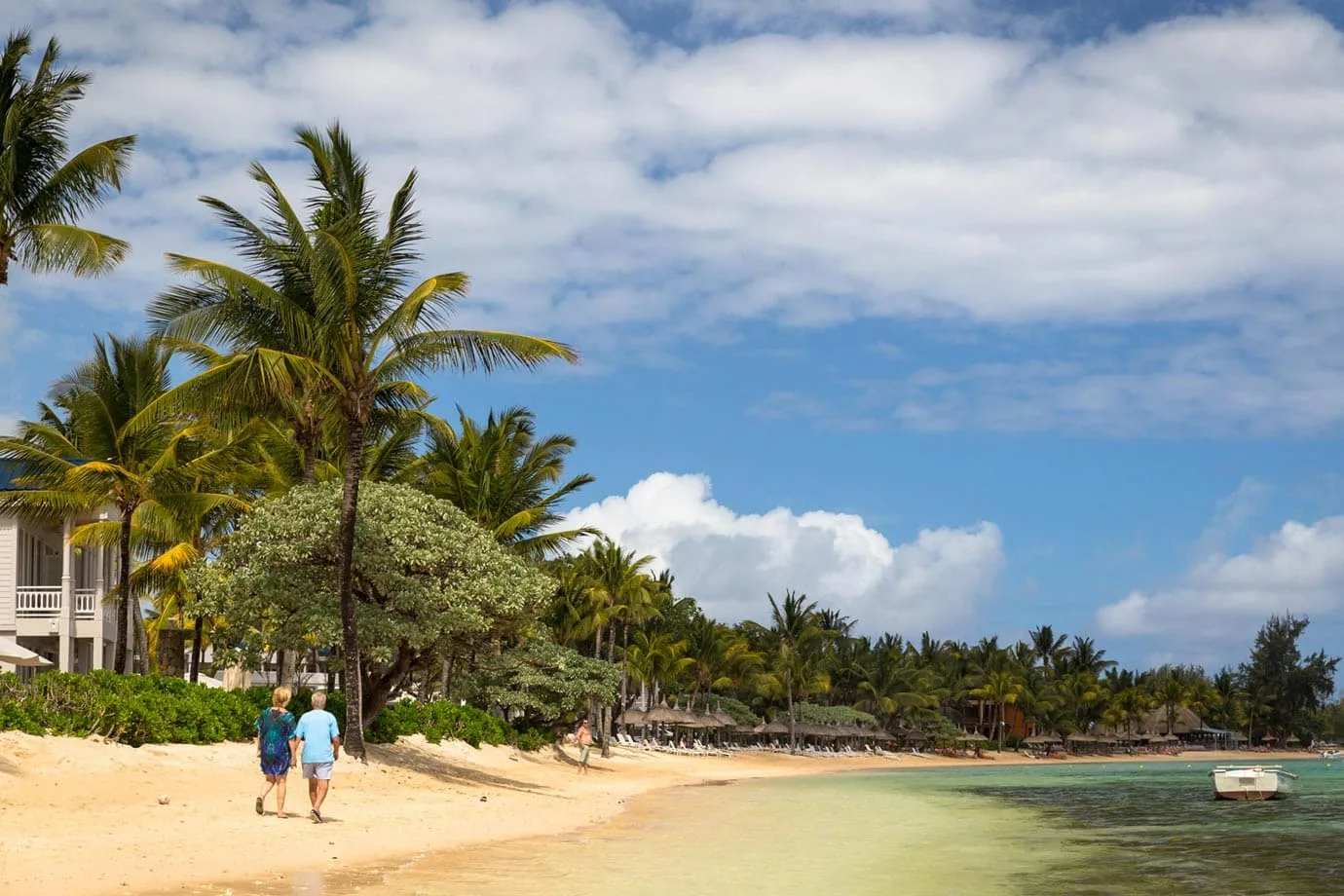 At the end of the day, the beaches of Mauritius are famous for a reason, so you can't come here without going for at least one very long walk along the beach. Or maybe a few. If you're lucky, you might just come across a beach bar like the Coco Shack at Heritage le Telfair for a much needed refreshing drink!
---
There you have it, the top 10 things to do in Mauritius.
You see, I told you it wasn't all about beaches and lazing by the pool! Instead, get out there and see how beautiful this island really is!
---
My stay at Heritage le Telfair Golf and Wellness Resort was complimentary, but as ever, all views are entirely my own and without bias.
Have you ever been to Mauritius before? Is so, what did you think of the island? Let me know what you got up in the comments below!
Like this post? Then make sure you Pin it!