Here are some of the things that are keeping Portland weird, which is just the way we like it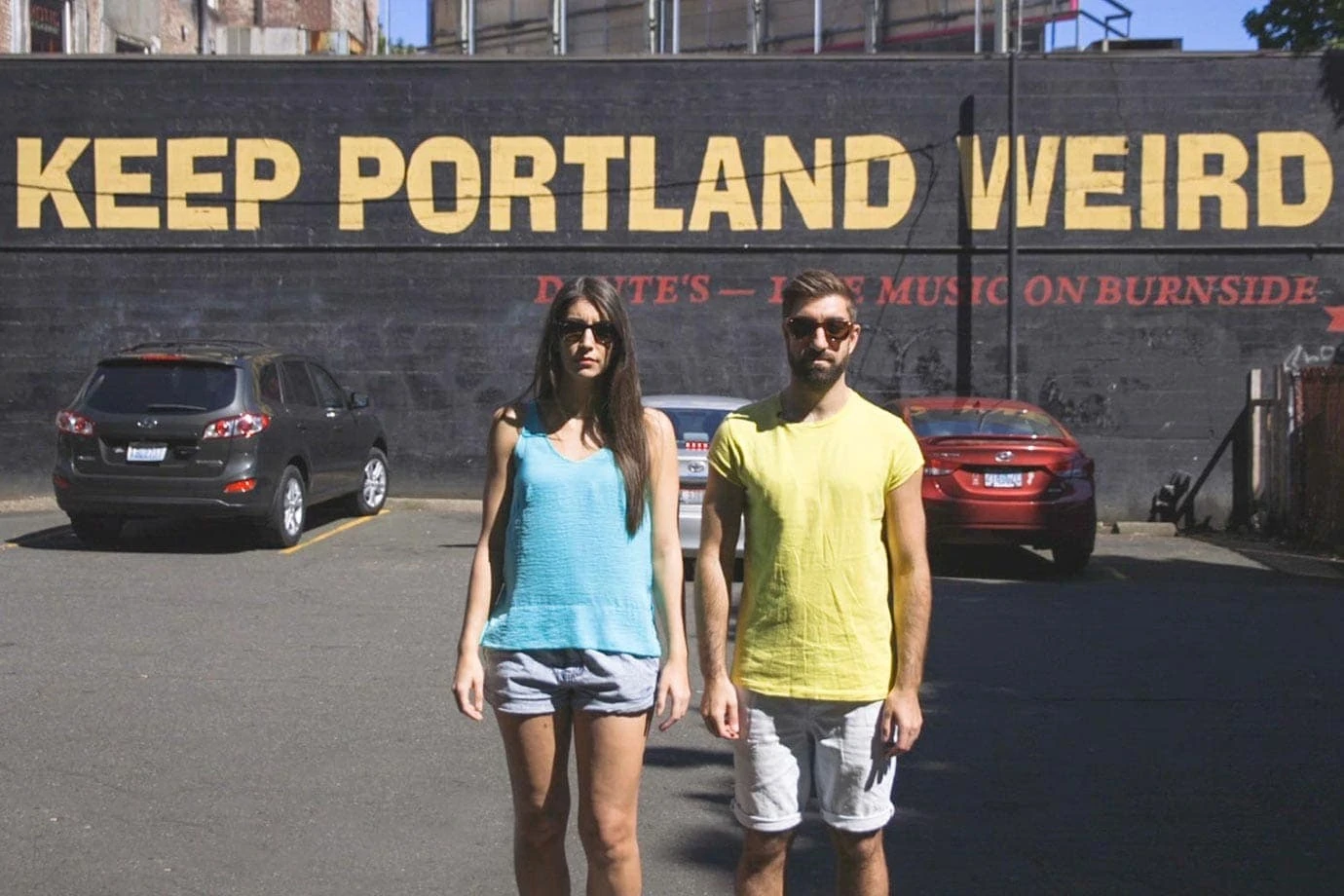 Portland is a city that prides itself on its own kookiness, so much so the city's slogan is "Keep Portland weird".
Portland has always been a little bit different, a very un-American American city, but these days anything alternative is celebrated here. Freaky is frickin' hip, and it has come to completely define the city with an almost 'anything goes' attitude.
With that in mind, we wanted to find the top 5 weird and wonderful things to do in Portland. Right, things are about to get a little strange here.
For those of you heading here for a few days, check out this weekend travel guide to Portland. It's packed full of some of the best things to do in the city!
---
1. Lose yourself in the Peculiarium museum
This might be the weirdest museum we've ever been to. A higgeldeldy piggelgdy collection of things from around the world, the first thing you're greeted with is a weird zombie in a wheelchair outside and a huge 10ft furry sasquatch inside (complete with furry sasquatch junk). A small museum, the Peculiarium is a cool place to spend 30 minutes getting confused by pretty much all of the objects in there (such as the 'buried alive experience' and being inside someone's brain). Yep, safe to say this one's weird.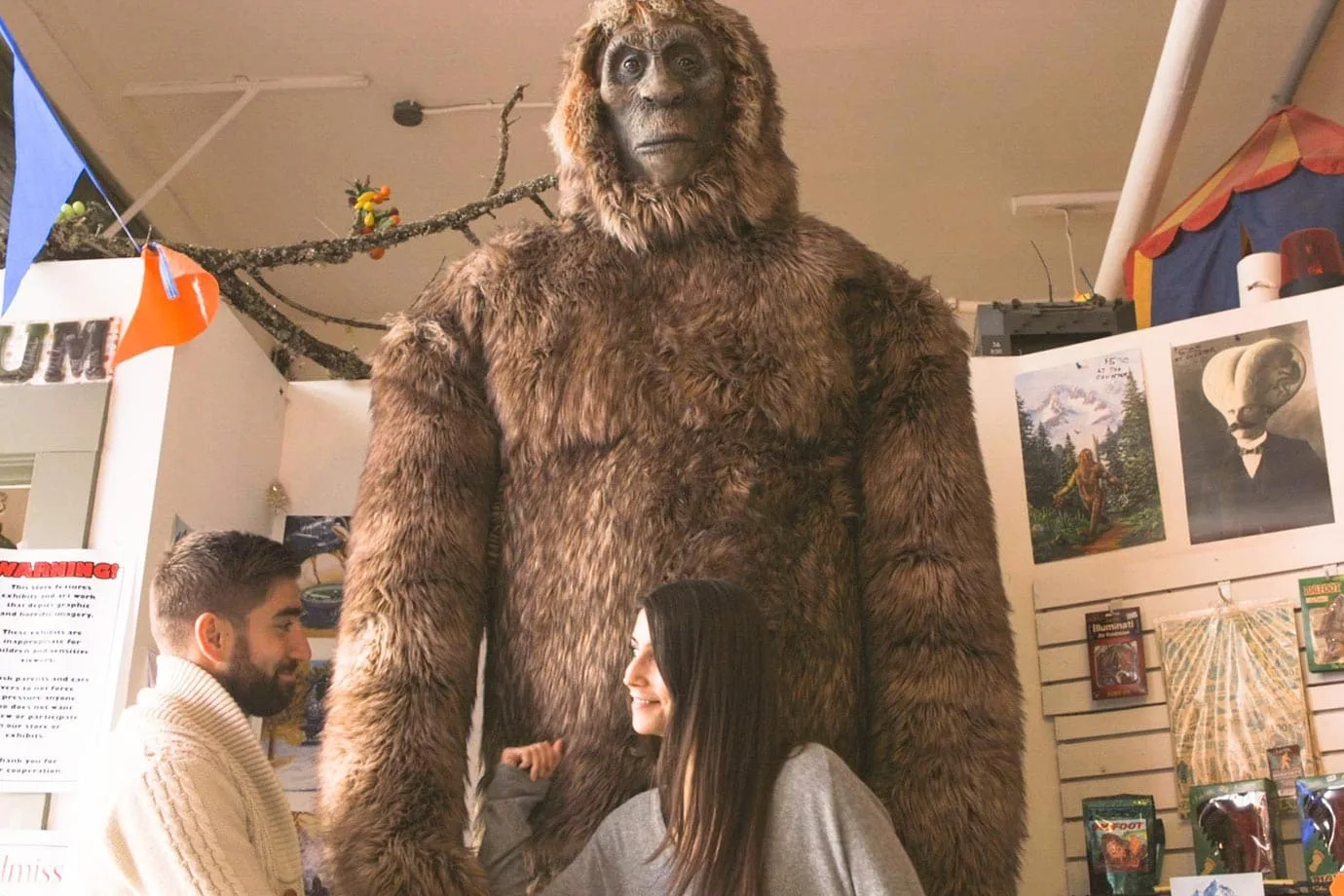 2. Drink the uniquely iconic Pacific Islander's drink kava… in Portland
Don't worry if you've never heard of kava. Unless you've been to the Pacific Islands such as Fiji or Samoa there's very little chance of randomly coming across it down your local boozer; that's until now. Found on SE Division St a little way outside of downtown is the Bula Kava House, the first kava bar of its kind in Portland. Kava is basically a root that's ground up and turned into a drink, and usually you drink it out from a coconut bowl. It's like drinking cold peppery mud, loosening up your tongue a little bit and making your mouth feel generally quite numb. Tasty? Debatable. Weird? Definitely.
View this post on Instagram
3. Eat some cock and balls
You can't come to Portland without eating some doughnuts, which means you can't come to Portland without eating Voodoo Doughnuts. This place has firmly become a Portlandian establishment, and they serve up some of the biggest and weirdest doughnuts in town. We recommend the jalapeño doughnuts or the one shaped into a cock and balls (yep, they went there), probably the tastiest cock and balls you'll ever have.
4. Play Frisbee at the world's smallest park
Measuring about 2ft across in the middle of a relatively busy road down by the waterside in Portland, you can find Kate's Park, officially the world's smallest park (according to a website we read anyway). Technically, this park is so small that you can't really play Frisbee here, but you can try. Do what we did – get out your 5cent coin and start chucking that about; the world's smallest park deserves a mini-frisbee.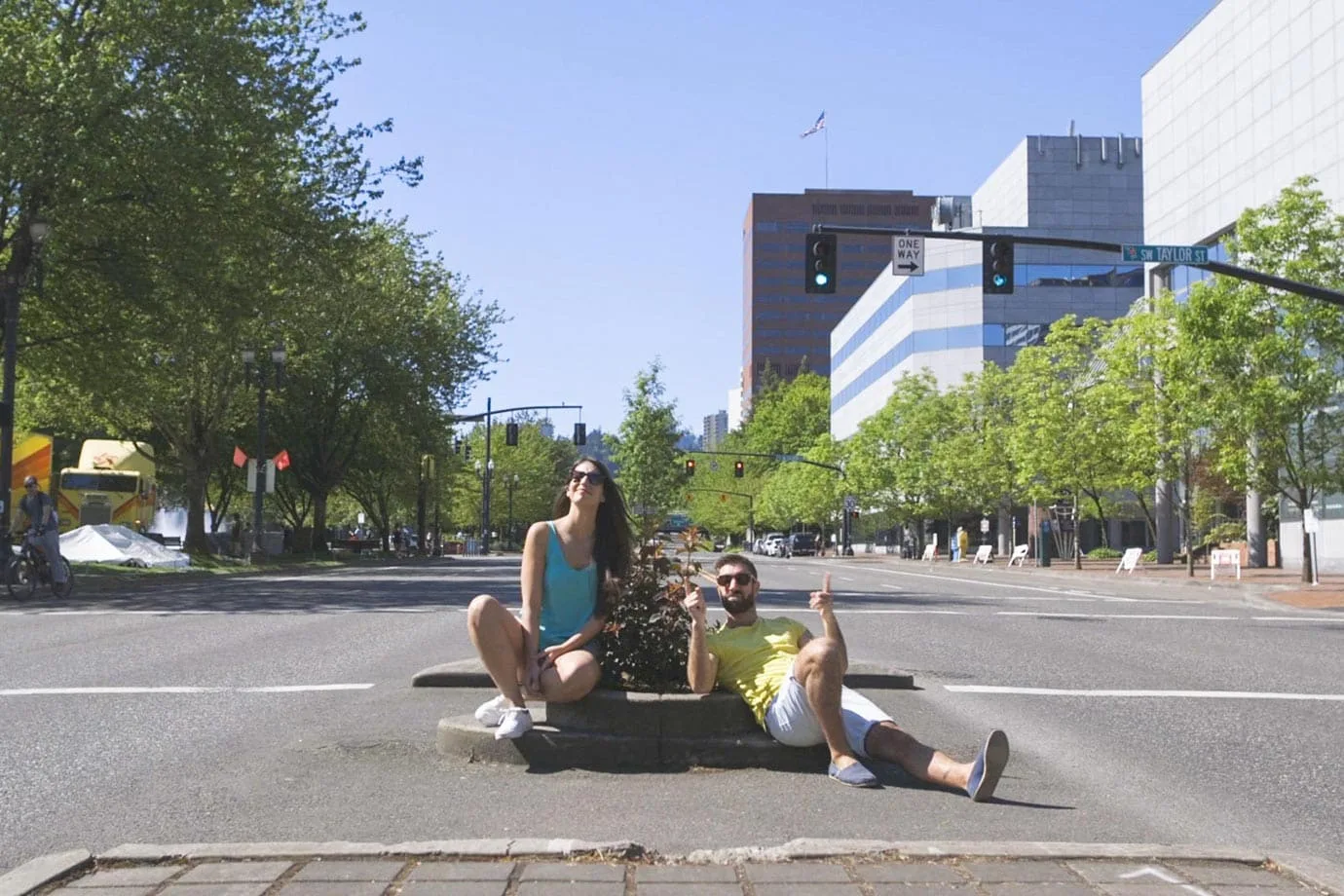 5. Go back in time at the 90s arcade
For all those big kids out there, heaven is found at the 90s arcade Ground Kontrol. Pac-Man? Check. Pinball machines? Check. Time Crisis II? Check. Whatever old school game you're looking for, you'll probably find it at Ground Kontrol. Get yourself a beer and go back in time; this place is almost a relic in itself.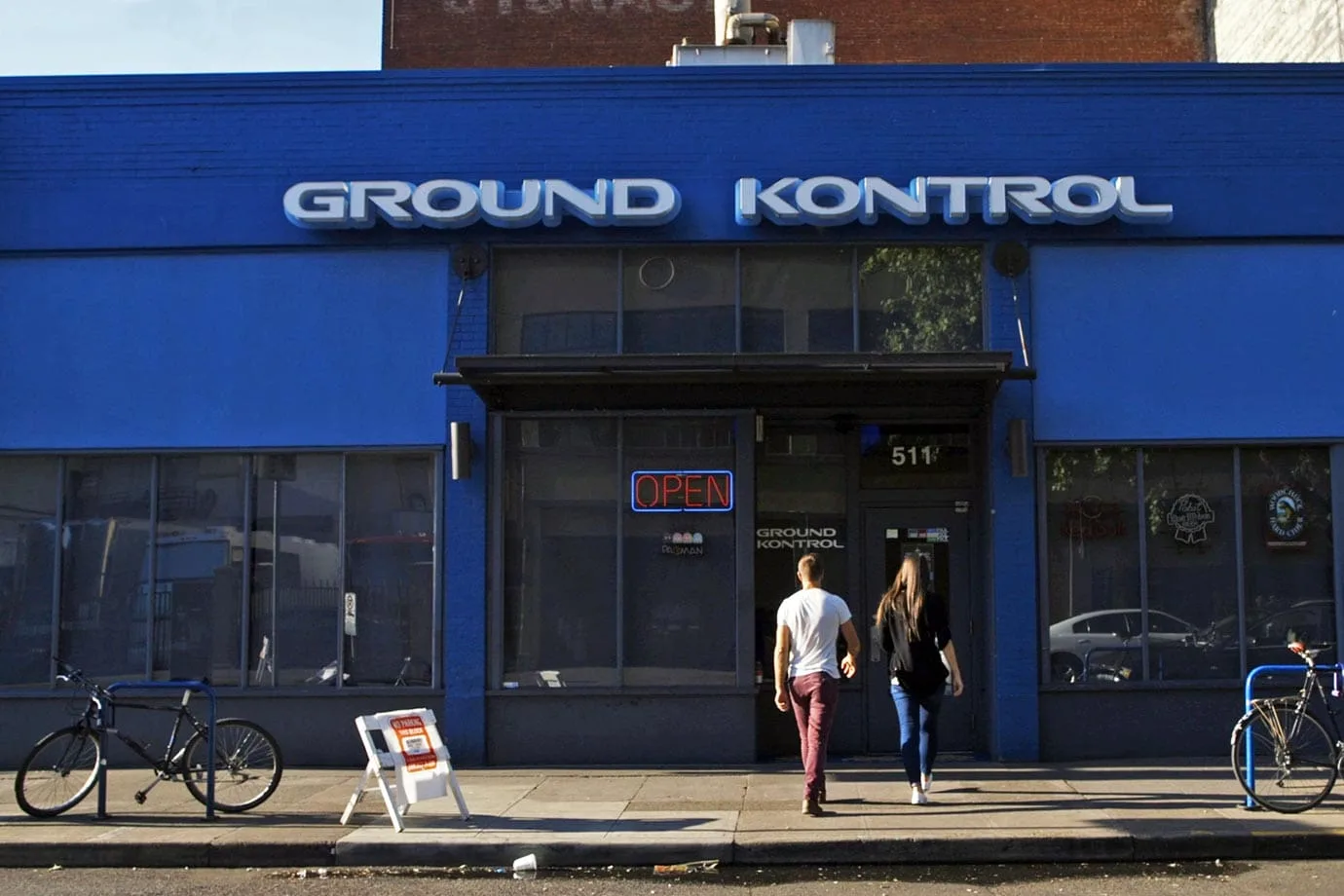 So there you have it. In a city that's already pretty odd, these 5 weird and wonderful things to do in Portland make things even more interesting. Don't fight it, embrace the strange.
Have you ever been to Portland? If so, what are some of the weird and wonderful things you've come across while in the city!? Make sure you let us know in the comment box below!