Looking for the best things to do in Atlanta in summer? From ice cream festivals to the Ponce City Market, this is how to spend summer in Atlanta!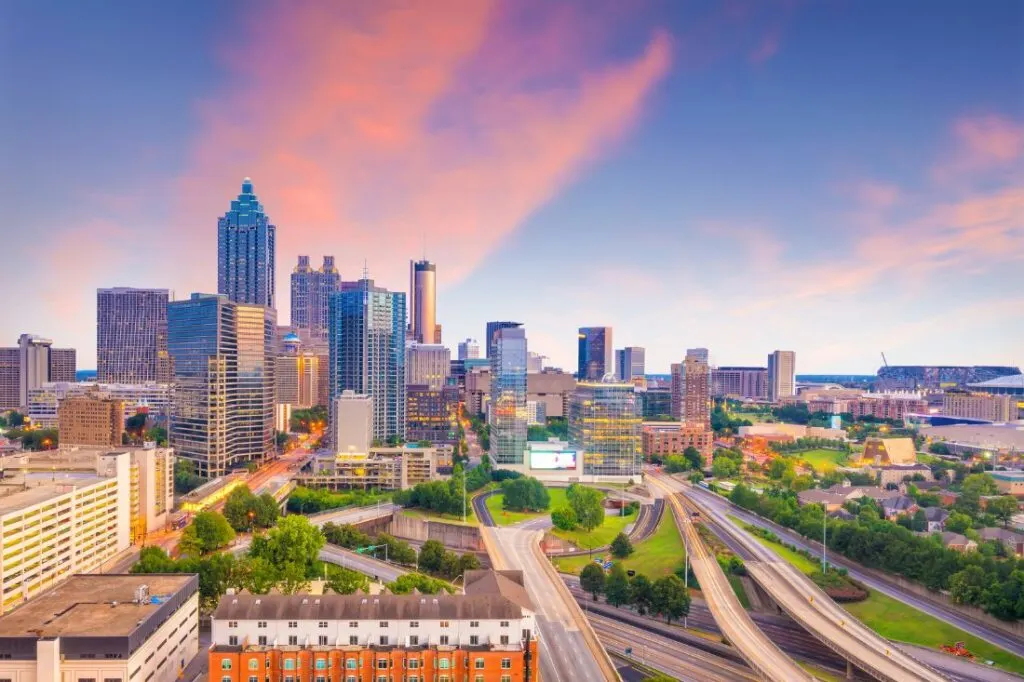 As the vibrant capital of Georgia, Atlanta is a city that's alive with possibilities. If you want to see the city in all its glory, you have to visit Atlanta in summer. This really is such an amazing time to visit the city, and I'm about to tell you why.
Whether you want to check out awe-inspiring hikes that show expansive views of the countryside, or you want to explore some of the best independent bars and restaurants in Ponce City Market, you'll find plenty of variety. It's an amazing city to visit with the kids too!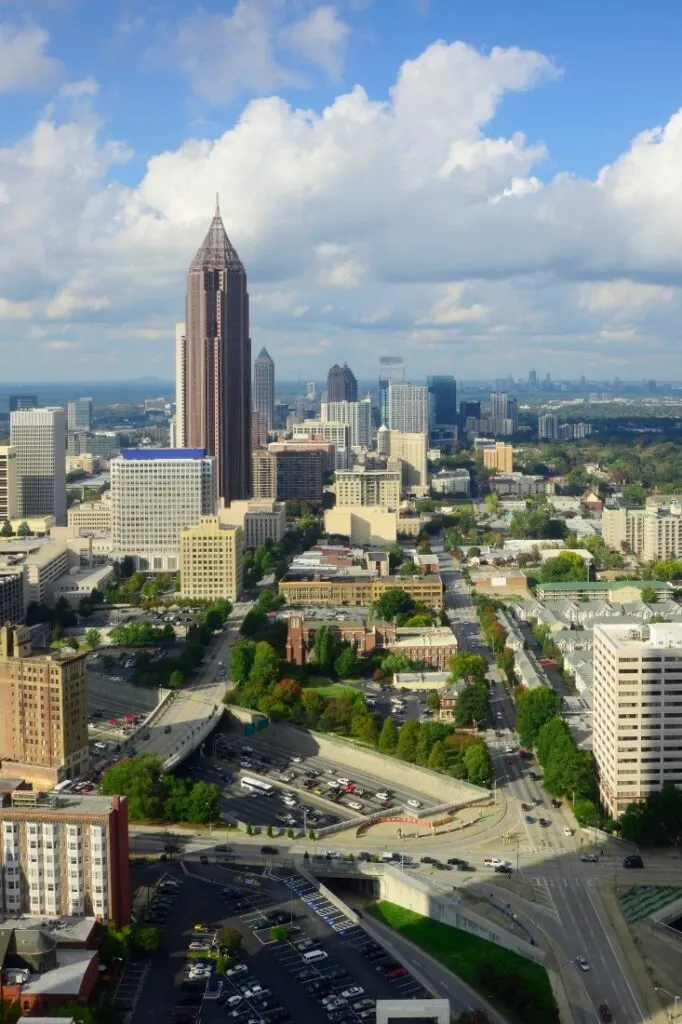 I love the amount of Atlanta summer events that just brings a whole new atmosphere to the area. There are plenty of music festivals, open-air events, and even an ice cream festival, so you can take your pick!
It doesn't matter whether you're travelling on your own, with a loved one, or with the kiddos, Atlanta in the summer is perfect for everyone!
Let's dive in and find out what kinds of things you might be getting up to and where you might be staying on your next trip to Atlanta, Georgia.
Atlanta summer weather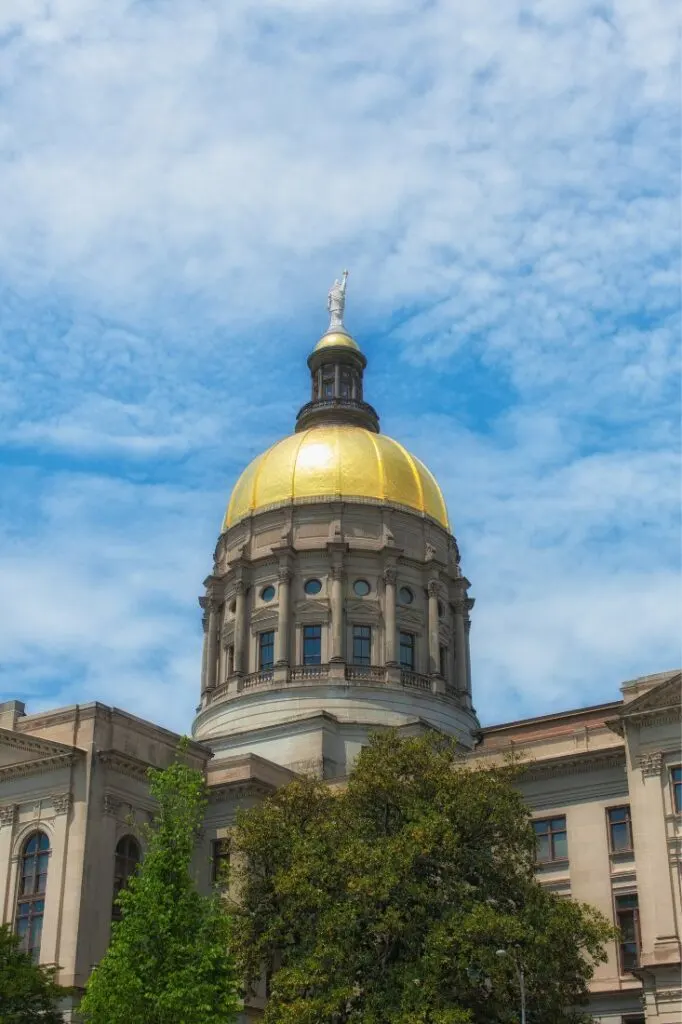 There's no escaping the fact that Atlanta in the summer is hot and humid. Throughout June, July, and August, average temperatures hit around 30°C or 86°F and the humidity sits at a muggy and oppressive 86%.
I absolutely love the heat though so it doesn't really bother me – and there's lots of air conditioning everywhere! It only tends to rain a couple of days during the summer season, so it makes packing for your trip a lot easier too.
---
Best things to do in Atlanta in summer
Hang out in Piedmont Park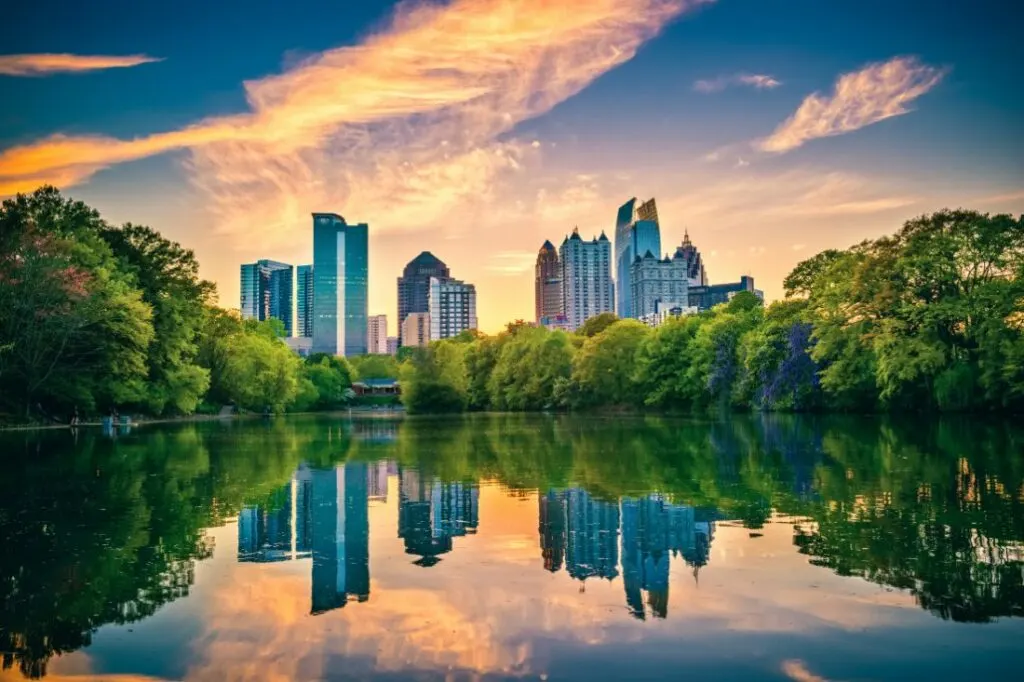 Honestly, I don't think that there's anything better than chilling in a great green space in the summer sunshine. Piedmont Park is Atlanta's best and most popular city park, and it's home to some of the city's best summer events.
Whether you need a place to go for a jog, you want to check out some street art, or you want to kick back and listen to some local bands under the Georgia sunshine, Piedmont Park is the place to be.
Enjoy Atlanta Botanical Gardens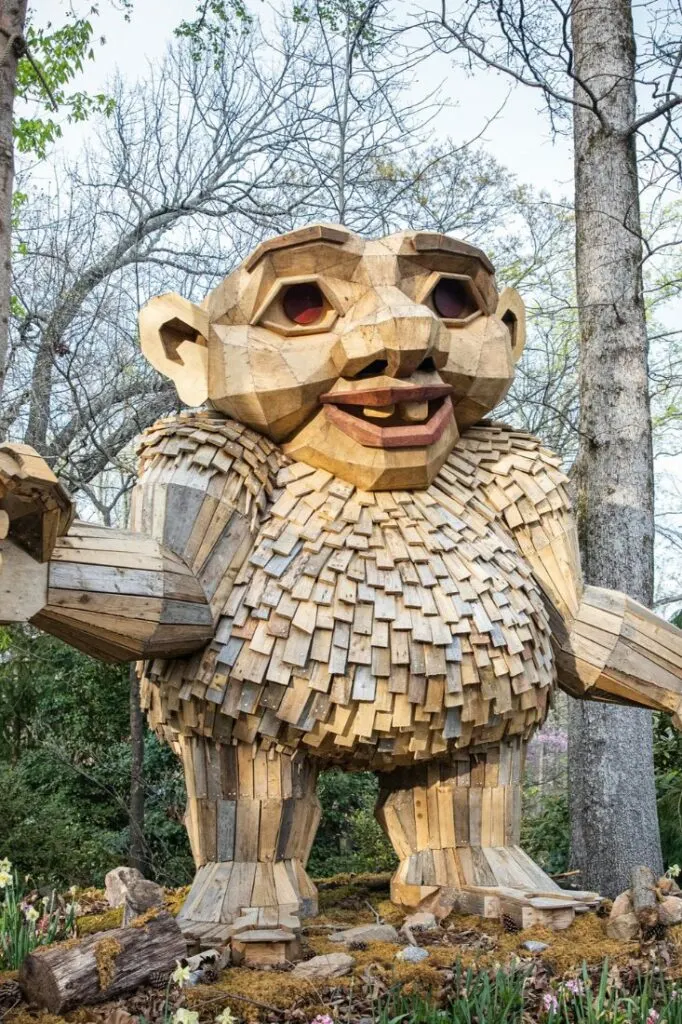 There's something I love about a huge botanical garden in the centre of a bustling, modern city. Atlanta Botanical Garden sprawls over 30 amazing acres and includes an exciting canopy walkway with expansive views of the city and forest.
In the summer months, everything is vibrant and alive, and the temperature-controlled greenhouses might actually be more refreshing than the Georgia humidity!
Get your thrills at Six Flags Over Georgia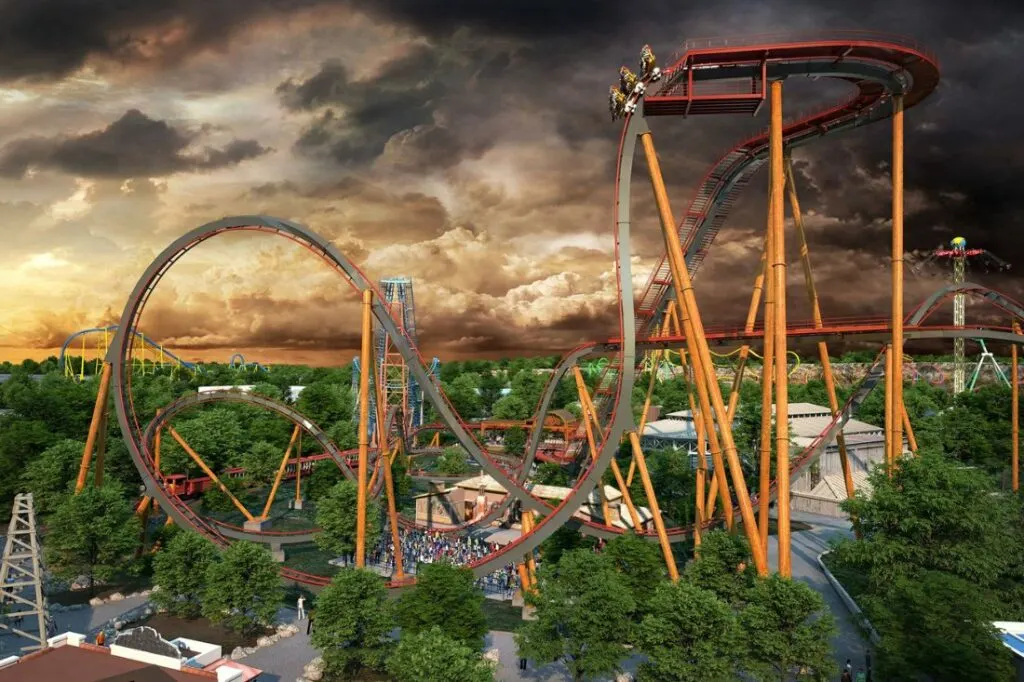 If you're travelling with kids, you're going to need to find some super fun Atlanta summer events. Enter into the game Six Flags Over Georgia. This famous theme park brings all the summer family-friendly vibes.
Get your adrenaline racing and your heart rate up on rollercoasters, funfair activities, and arcade games. Don't forget to get hot dogs and candyfloss after you've had your fill of fun!
Tube on the Chattahoochee River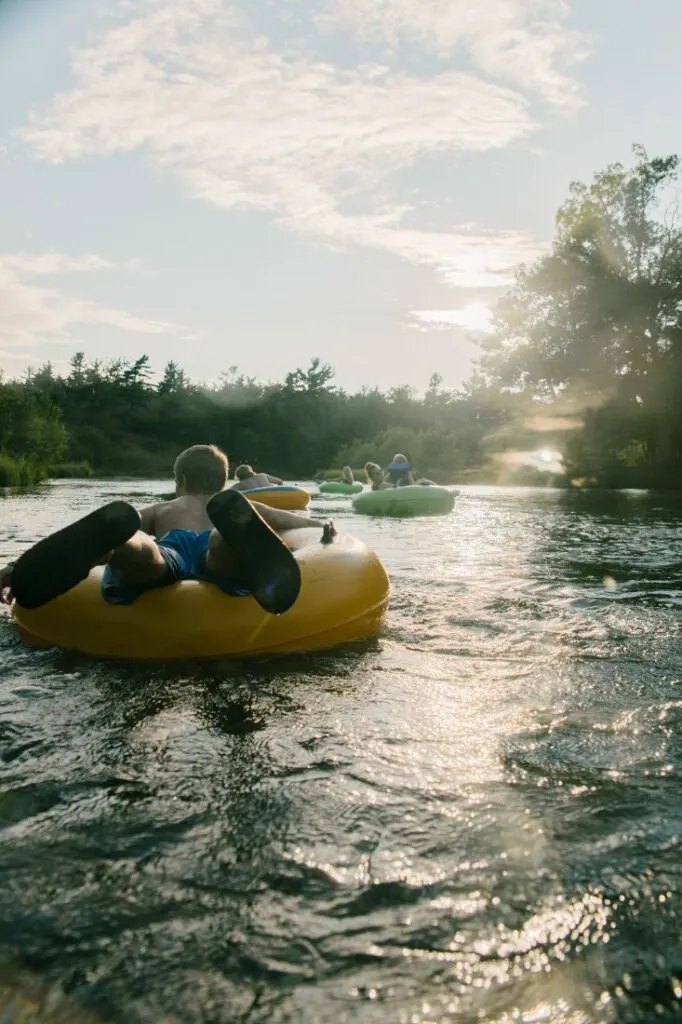 One of the quintessential Atlanta summer events to tick off your bucket list is hitting the Chattahoochee River and floating down in a tube. It's an activity that's beloved by tourists and locals alike.
Known locally as "tubing the Hooch", it's a summertime tradition, and a great way to reset and absorb the nature around the city.
Hike Stone Mountain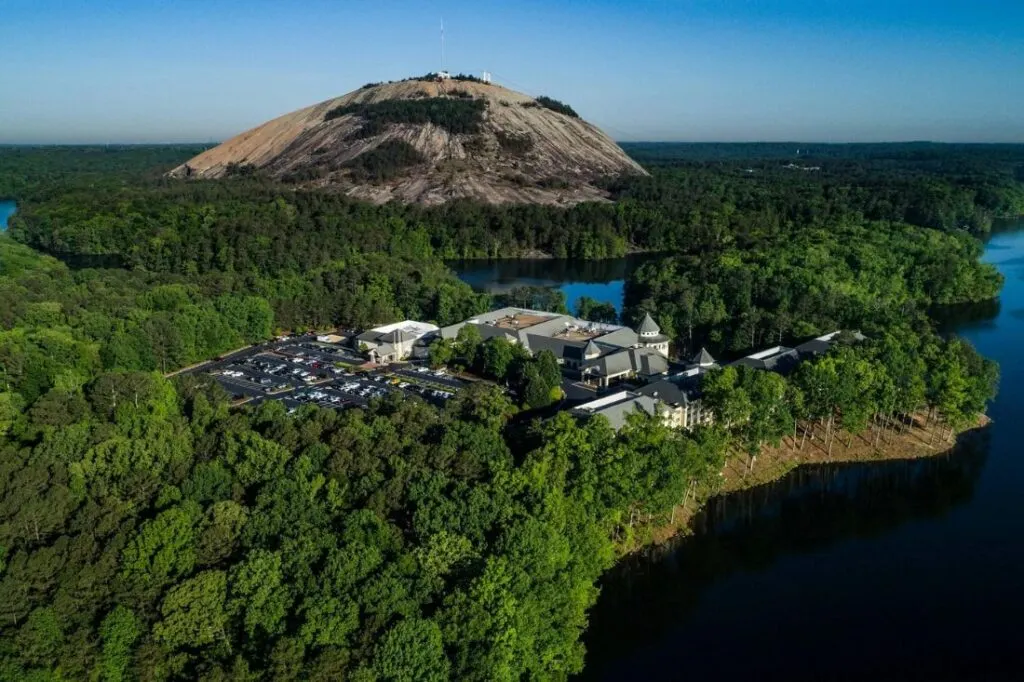 Want to get out of the city for a while and indulge in some nature? Head out to Stone Mountain, a huge monument on the outskirts of Atlanta full of hiking trails, zig-zagging all around.
Strap on your hiking boots or hit the cable car and travel up in style straight to the top of Stone Mountain. Whichever way you decide, you'll be rewarded with beautiful panoramic views!
Wander the Atlanta Beltline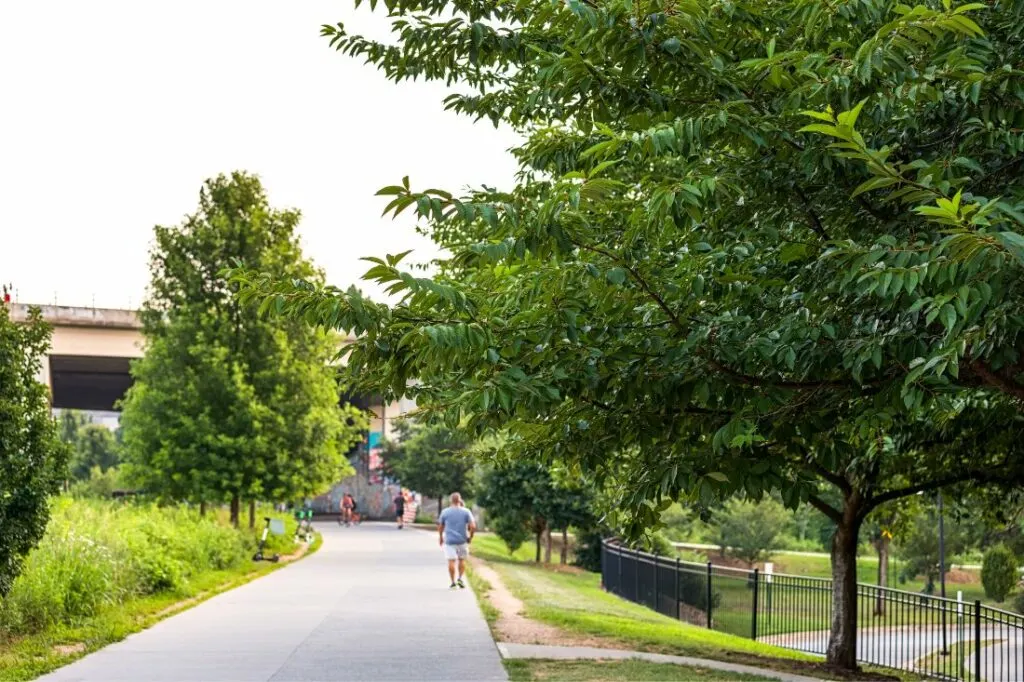 If you want to take a wander that goes through a whopping 45 different Atlanta neighbourhoods, you need to check out the Atlanta Beltline. I love wandering around cities and seeing all the different vibes and changing scenery, and this trail nails it.
You can see local artwork, amazing restaurants, boutiques stores and more, all just by staying on this one awesome trail.
Get your fill at Ponce City Market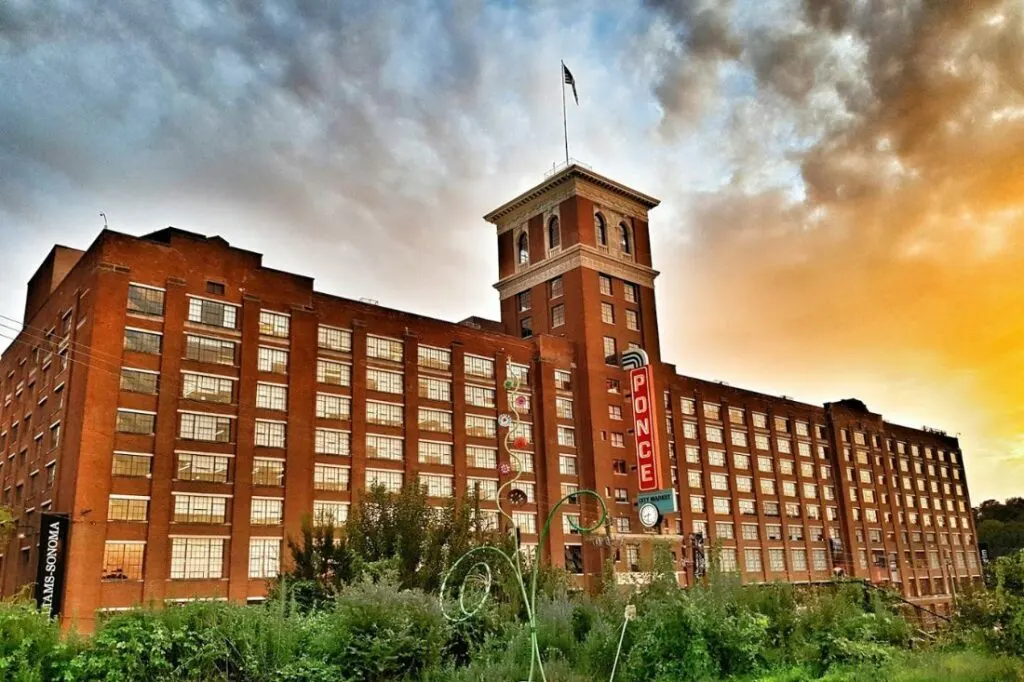 If you want to shop until you drop, there's only one place that you need to visit in Atlanta. Head on over to Ponce City Market, a huge shopping centre filled with huge brand names. Get your fill, stock up on summer deals, and find the latest trends.
When you can't shop anymore, journey over to the dining area and you'll be able to take your pick from a ton of different amazing restaurants, cafes, and bars.
Explore the Zoo Atlanta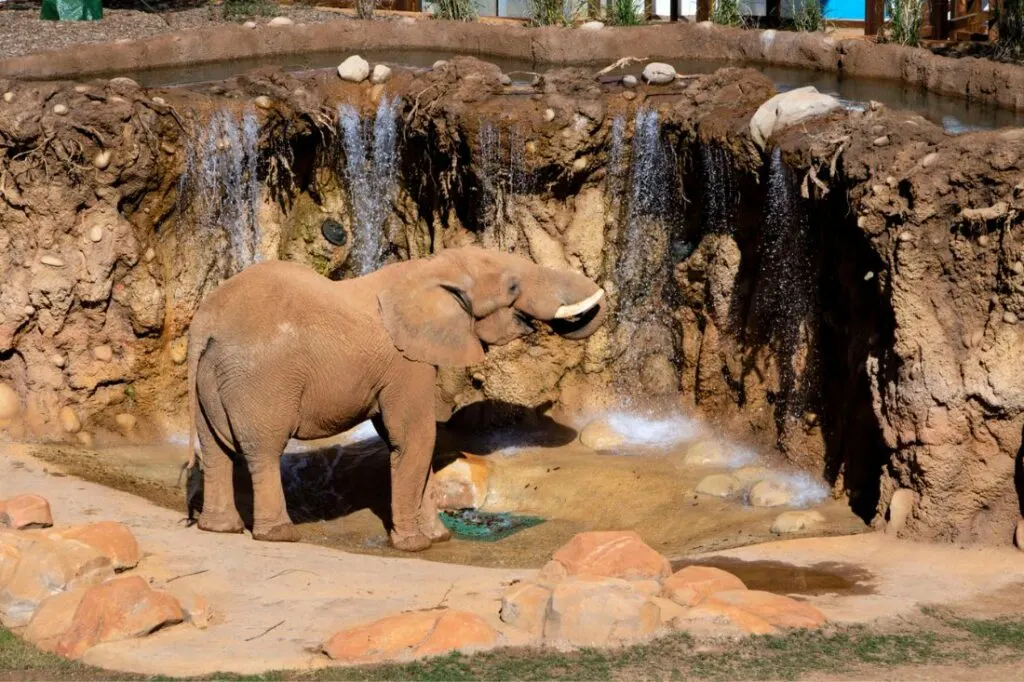 Who doesn't like spending a sunny day at the zoo? Well, home to over 200 different animals and species, you and your travel gang can spend a whole day exploring Zoo Atlanta.
The difference here is that the zoo does a ton of conservation work, so if you're looking for more of an educational aspect to your trip, you can learn so much here too!
Take a day trip to a North Georgia winery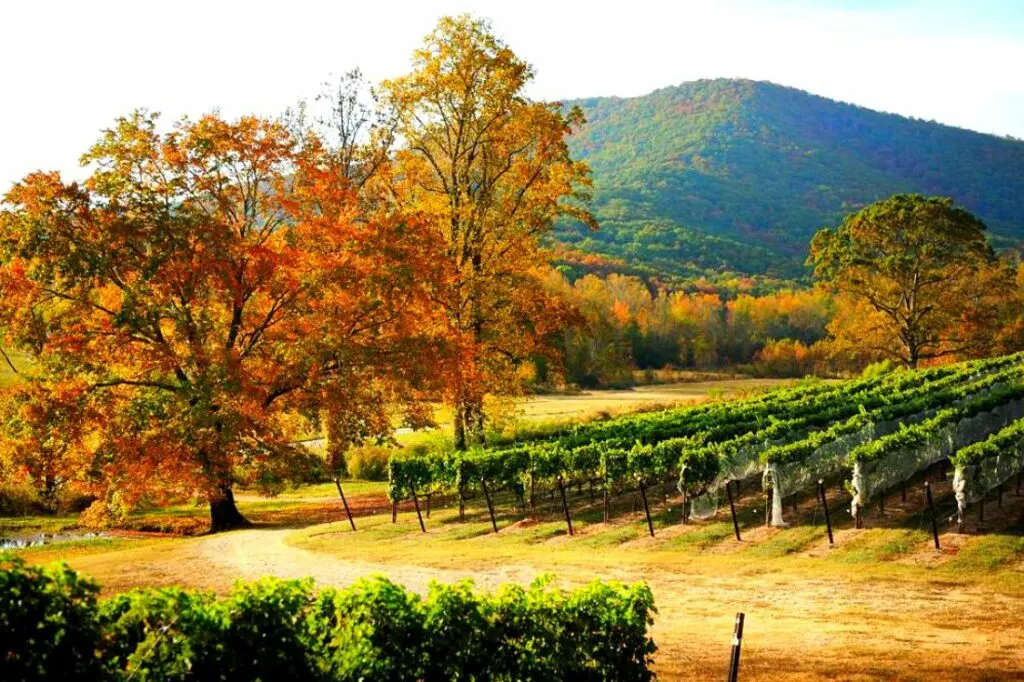 When you're sitting around in the Georgia sunshine, you need a glass of something cold and delicious. Luckily the wineries and vineyards of North Georgia are just a quick day trip away.
Pick a designated driver or jump on a guided tour and hit up some of the best tasting experiences. I'd recommend heading out to the town of Dahlonega – there are a ton of vineyards and wineries within walking distance.
If you're heading from Atlanta, I'd really recommend this tour which takes you to some of the best wineries in Georgia. It means you don't have to drive too so you can really enjoy yourself!
Enjoy the art scene at Castleberry Hill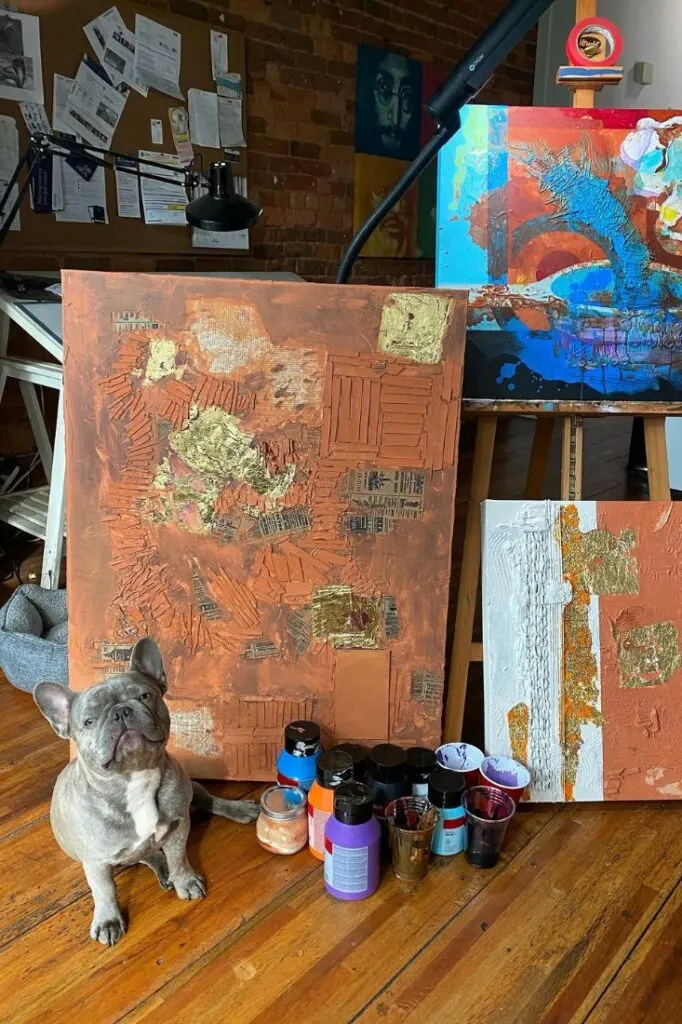 If you're in Atlanta on the second Friday of the month, you've timed your visit beautifully. During the summer months, there is an organised art stroll around the Castleberry Hill area.
Take in the local street art, have a look around the galleries and workshops, and enjoy the bohemian, artsy scene of this area. Afterwards, you can pop into one of the many awesome restaurants in Castleberry Hill.
Dance the night away at the summer music festivals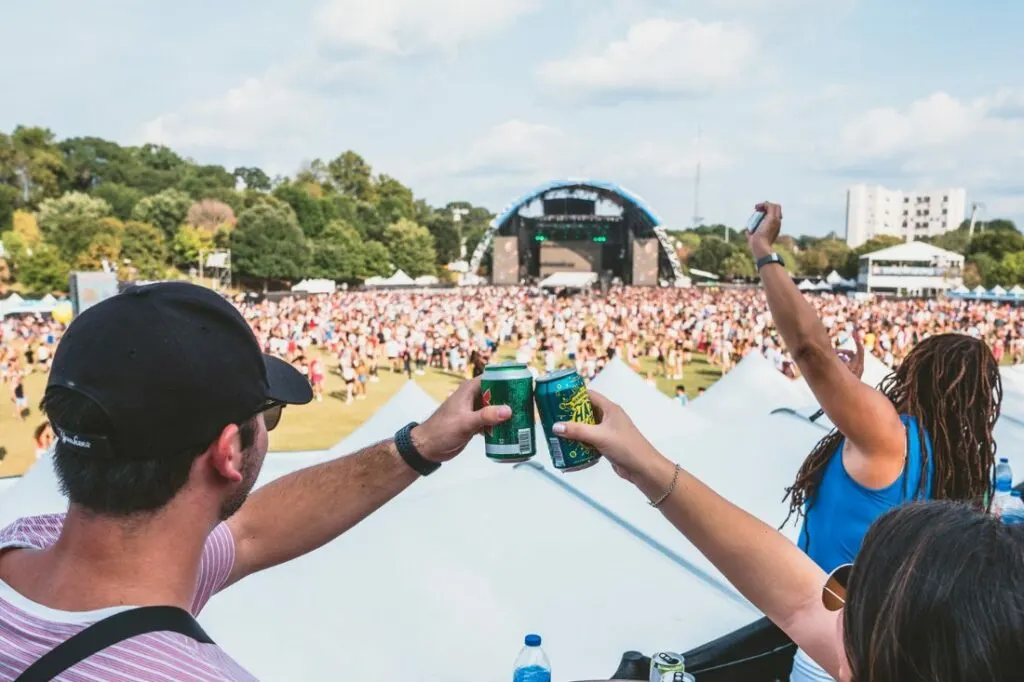 Held primarily in Piedmont Park and other green spaces in Atlanta, the summer season is full of events and amazing music festivals. From folk festivals in the park to indie concerts to hip-hop sets, there's always something on.
If you're looking for one of the biggest Atlanta summer events, you need to get tickets for the Music Midtown festival. You can thank me later!
Enjoy the 4th July festivities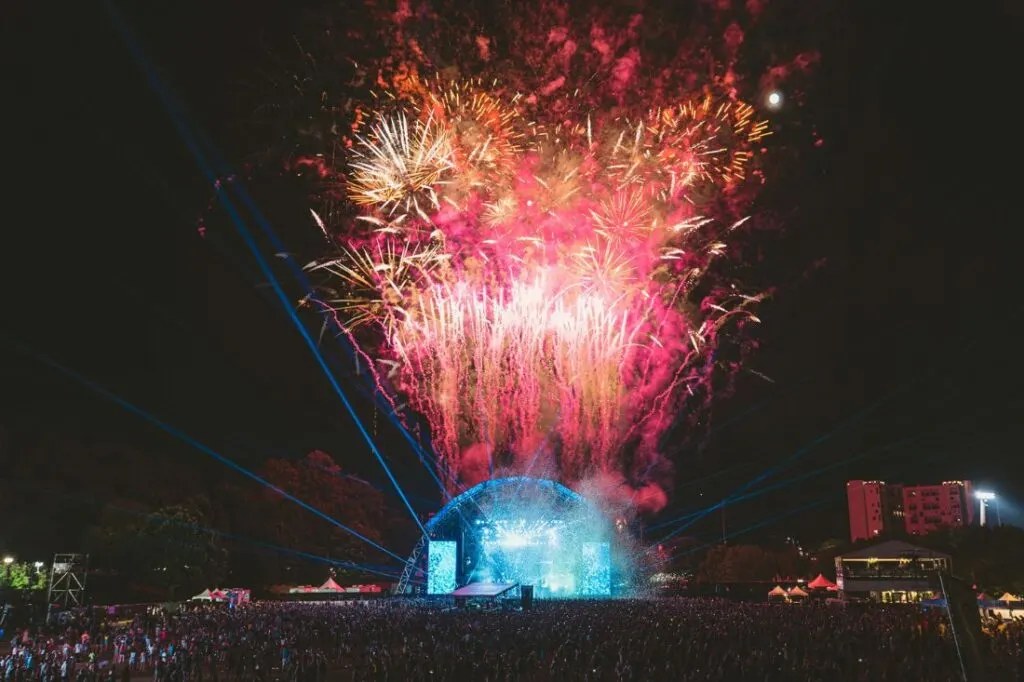 It's no secret that the 4th July is a huge occasion in cities all over the US. Independence Day in Atlanta is no different. You can hang out in parks, at parties, and watch the massive firework display that goes off over the riverfront.
In the daytime, you can also check out the various parades that head through Midtown and the Historic Fourth Ward. You definitely can't miss it if you're in the area, especially if you're with kids!
Cycle down the Silver Comet Trail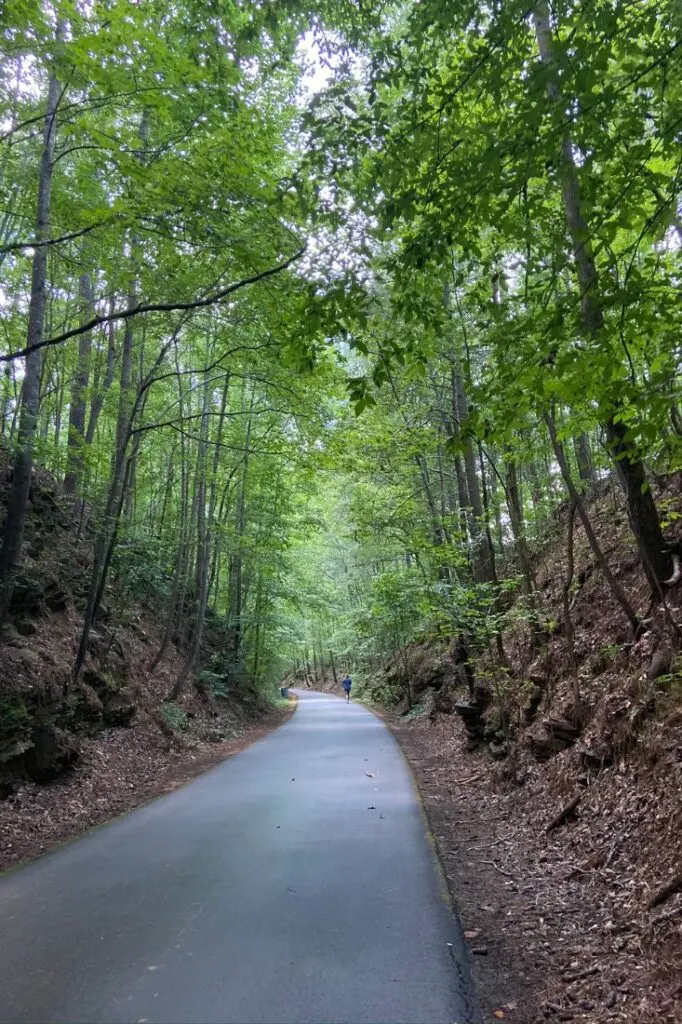 If hiking isn't your thing and you still want to explore the great outdoors around Atlanta, you can hire a bike and hit the Silver Comet Trail. As a former railway track, it carves through the Georgia suburbs and countryside and is relatively flat.
Although it spans 61 miles, I don't recommend you do all of it in one go during the Atlanta summer humidity, but if you pick up speed on the bike, the breeze might just counteract the sweatiness!
---
Where to stay in Atlanta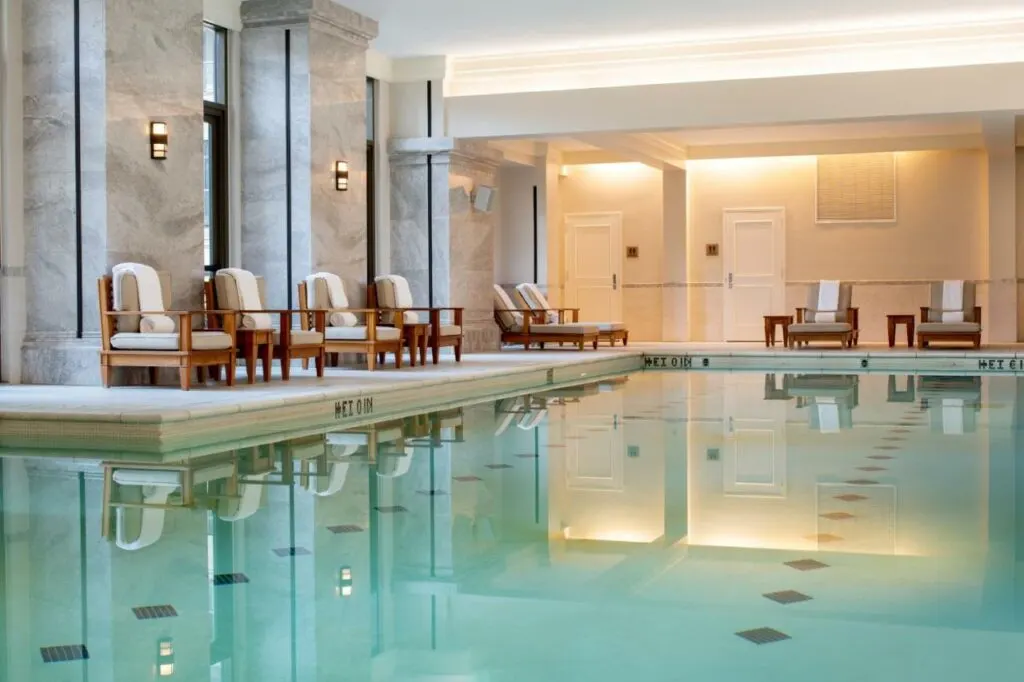 When you think of luxury hotels, it's hard not to think about the Waldorf Astoria. Choose from a series of giant, elegant rooms and majestic suites, you'll definitely feel like you're living your opulent dream lifestyle.
With a garden, terrace, restaurant, and huge indoor swimming pool to cool off in, you'll never want to leave!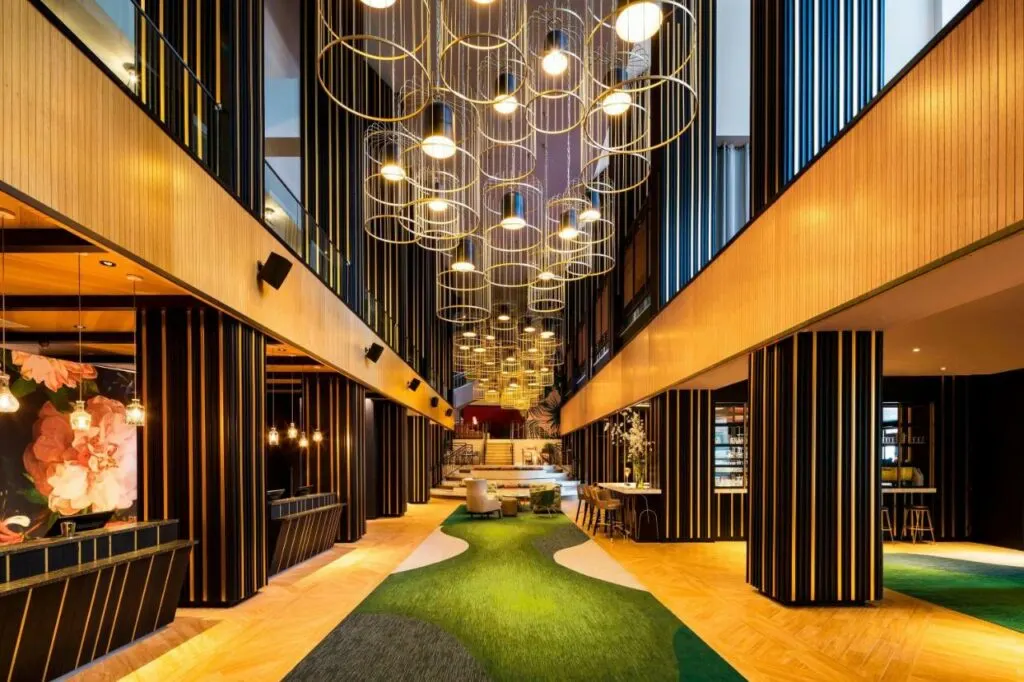 Looking for somewhere sleek, modern, and trendy to stay while you're in Atlanta? Head to The Starling Atlanta Midtown. With contemporary design throughout the rooms and the common areas, it's a cool place to relax and refresh.
The showstopper of this place is on the roof. A rooftop bar with cabana-style seating all around makes it the perfect summer spot in the city.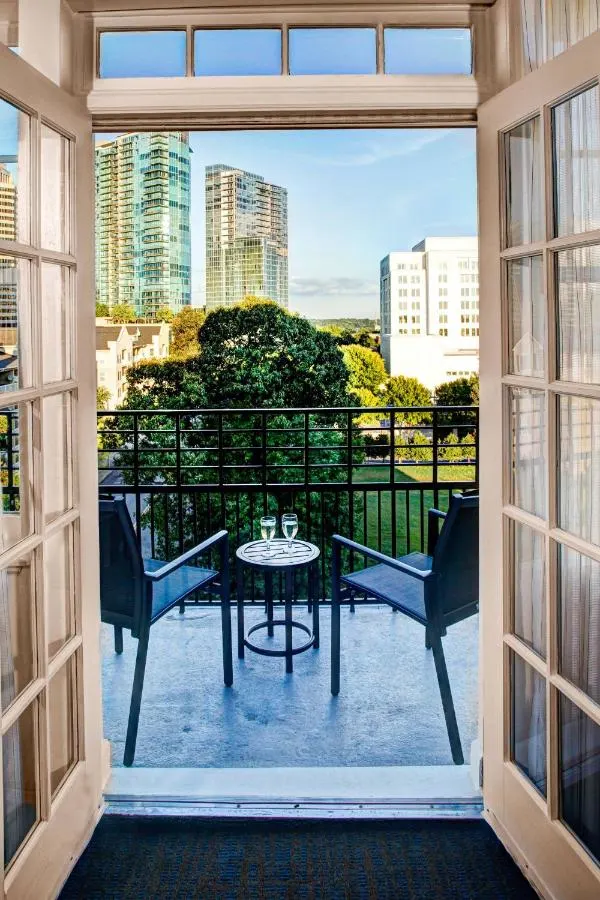 If you want a spacious place to stay that isn't going to break the bank, I'd recommend grabbing a suite at the Residence Inn by Marriott. It's full of super clean lines, beautiful balconies and terraces that are relaxing and comfortable.
Its location is perfect, right in the heart of Midtown and close to Georgia Tech if you want to check out the more studenty scene.
---
So, there you have it, the best things to do and places to stay in Atlanta in summer. What are your favourite things to see and do in Atlanta? Let me know in the comments below.
Like this blog post? Then Pin it for the future!