Looking for the ultimate weekend in Fort Myers? From visiting the Edison Winter Estates to exploring Captiva, check out my Fort Myers itinerary!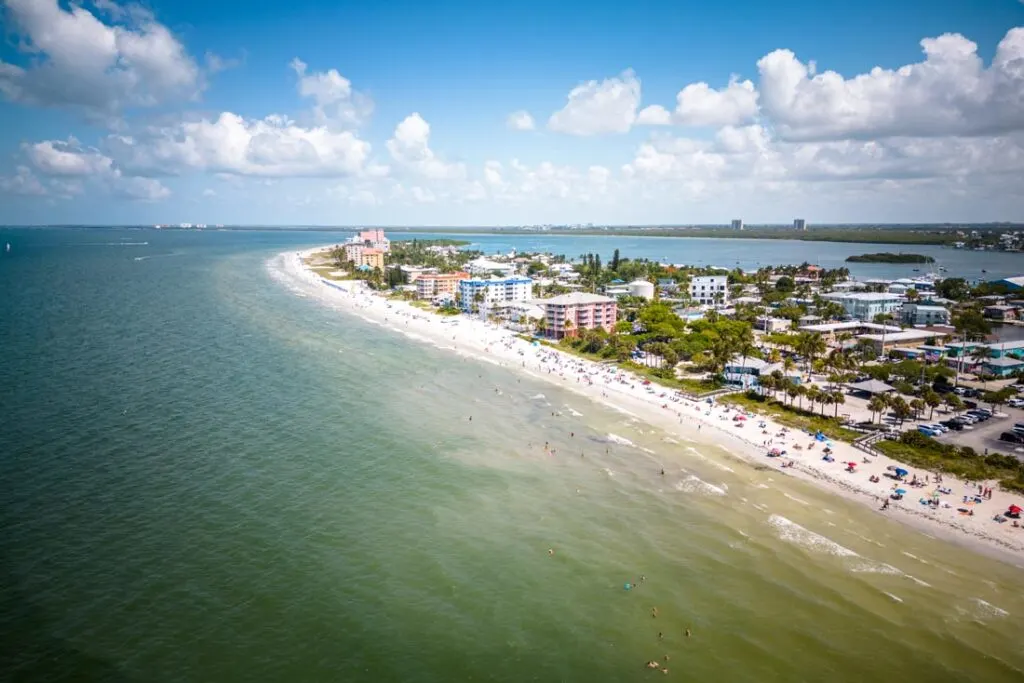 When people think of Florida, the things that immediately spring to mind are the thrills and fireworks of Disney, or the beautiful beaches littered all around the state. It's what Florida is famous for, right?
If you can drag yourself away from the parks though, that's when you get to experience the real Florida.
On my most recent trip to the Sunshine State, I spent a long weekend in Fort Myers in southwest Florida. Located on the gulf coast between Tampa and Naples, this is a place often overlooked.
However, I'm about to tell you why this is a real hidden gem in Florida packed full of amazing things to do.
From kayaking with dolphins to visiting the beautiful islands of Captiva and Sanibel, this blog post is all about how to have the ultimate weekend in Fort Myers. I really hope you can use this when planning your trip here!
Where is Fort Myers – Islands, Beaches and Neighbourhoods?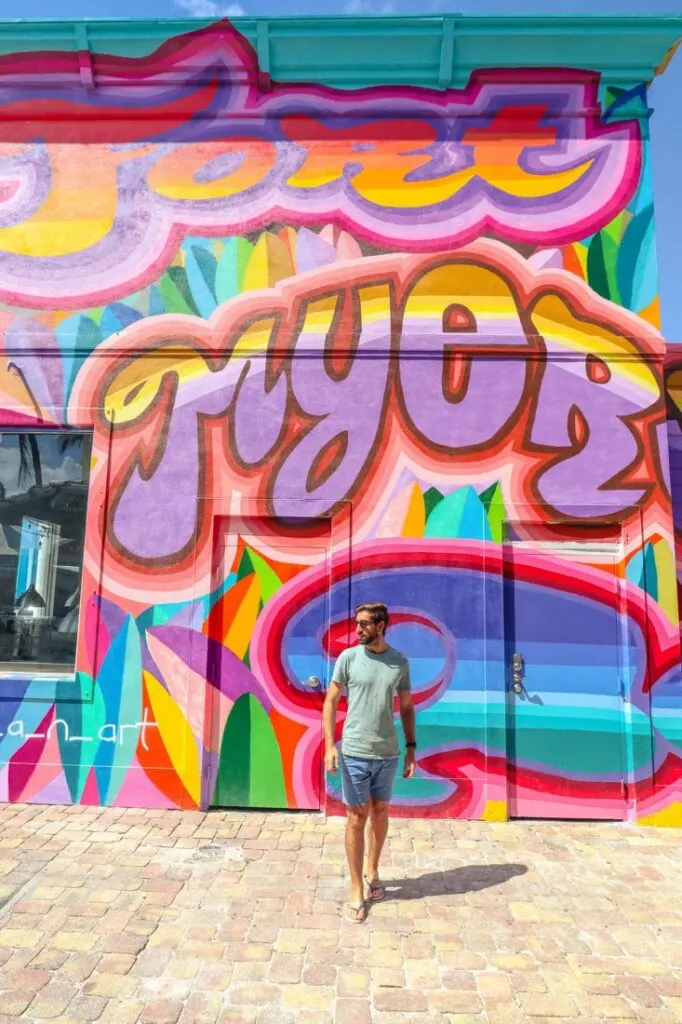 Fort Myers and the surrounding areas is located in southwest Florida between Tampa and Naples.
If you're flying from Europe, the best flight is from Frankfurt in Germany – this flight is direct to Fort Myers airport, so obviously saves you a lot of time when you arrive.
Otherwise, the closest airports are Tampa which is a 2 hour drive, Miami which is 2 hours 20 minutes, or Orlando which is 3 hours 20 minutes.
Saying that, there are so many more flight options from Miami and Orlando, so that's definitely a bonus flying into either of those two hubs.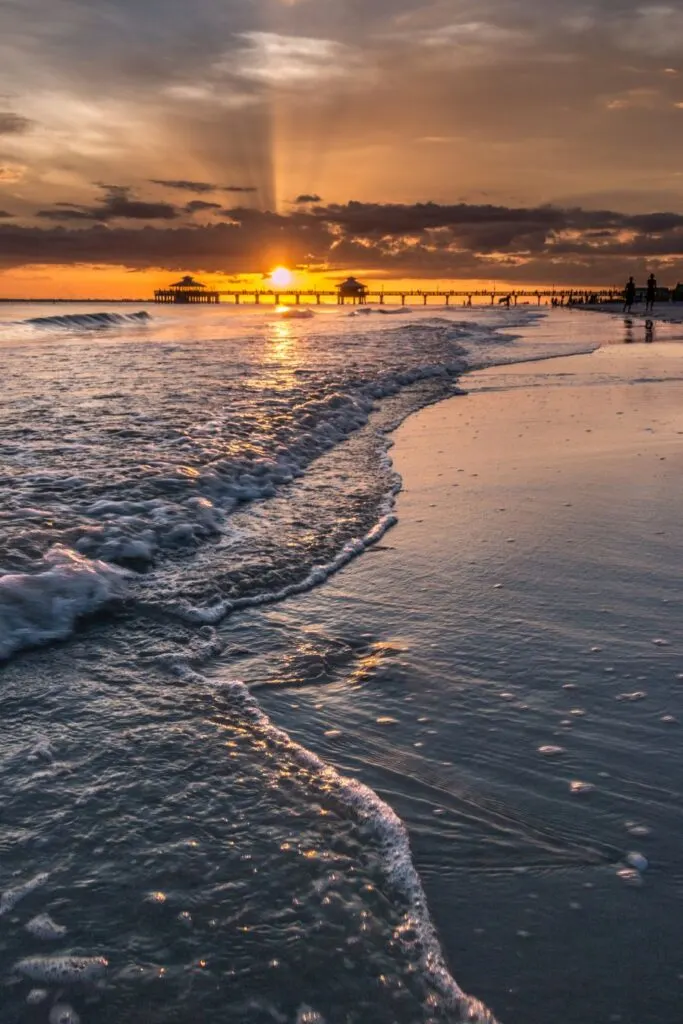 If you're looking for a great deal, I'd recommend using Ice Lolly to see what offers they have.
They usually have some fantastic packages with flights and accommodation meaning you can make some mega savings when booking your holiday. You can check out the latest Ice Lolly Florida deals here.
Weekend in Fort Myers
We actually spent a long weekend in Fort Myers and we packed in loads of activities. Obviously you can pick and choose your favourite activities, but this is a pretty comprehensive 4 days in Fort Myers itinerary.
Day 1 in Fort Myers
Fort Myers Beach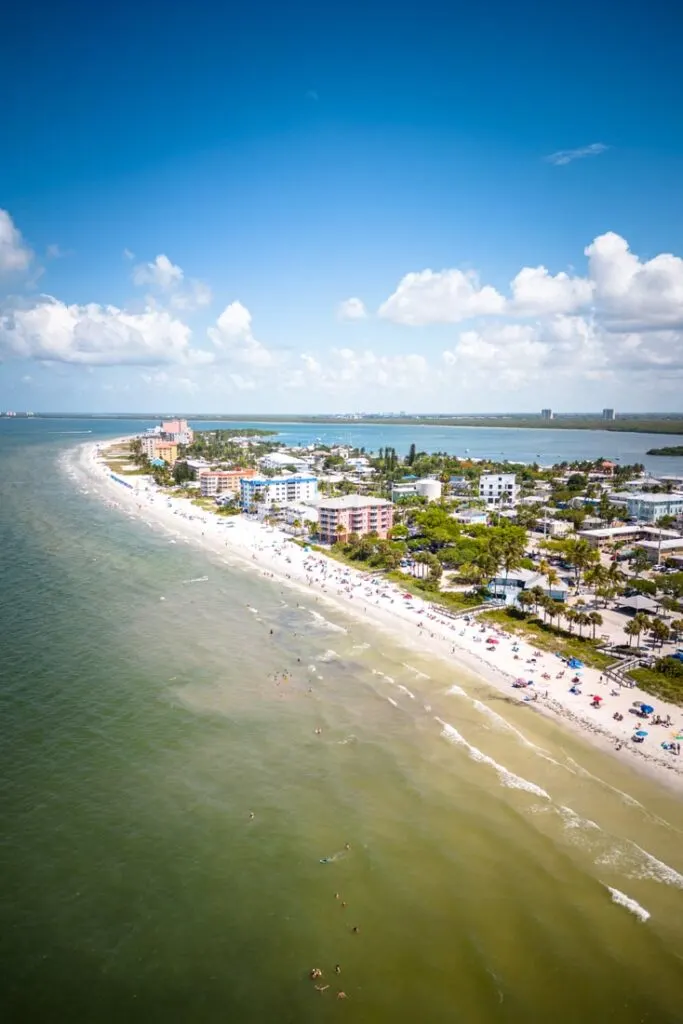 To kick off your trip to Fort Myers, head straight to Fort Myers beach. This beach if often voted as one of the top 10 beaches in all of the United States, so you know it's going to be beautiful.
Heaped with sugary white sand, Fort Myers beach sits on a little barrier about seven miles long, so there are plenty of spots where you can pitch up on the beach for the morning.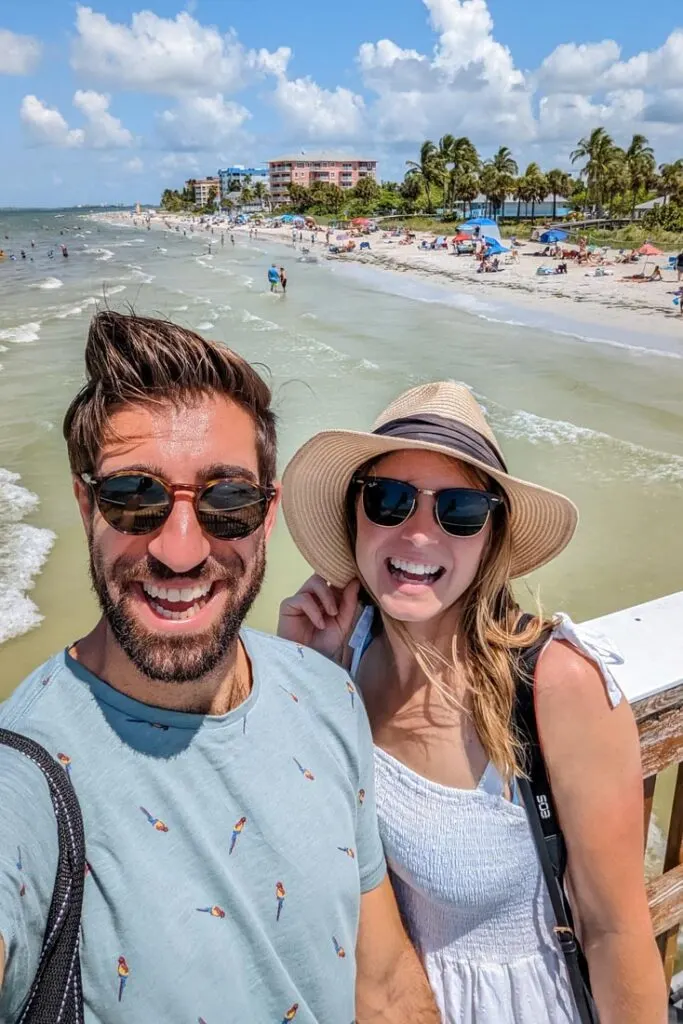 Towards the very north of the island is Bowditch Point Break. This is a small nature preserve with panoramic bay views, trails and a couple of secluded swimming spots.
For me though, the thing I loved about Fort Myers and the surrounding areas was the vibe of the place. It kinda had those Cancun beach vibes, and there are loads of restaurants dotted around where you can grab lunch or a cocktail.
This really is a great place to kick off your trip to Fort Myers!
Edison and Ford Winter Estates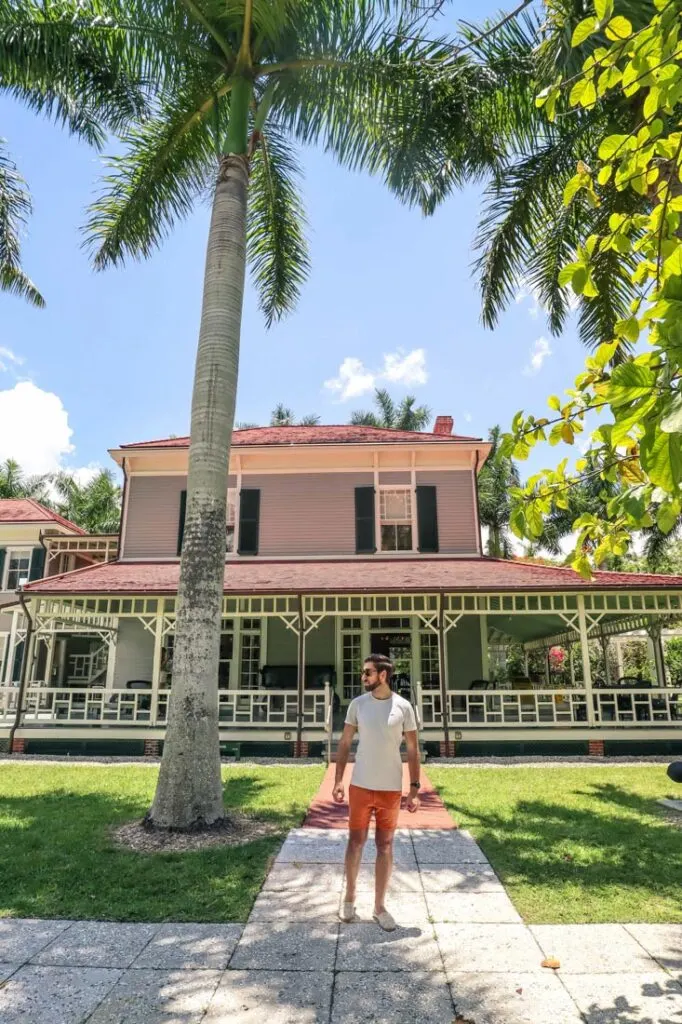 Did you know that Thomas Edison and Henry Ford used to be best buddies and lived side by side? I didn't either until I went to the Edison and Ford Winter Estates!
Edison moved to Fort Myers in 1885 when his doctor said the warmer climate would do him some good during the cold winter months up north (I wish I had a doctor who could prescribe that).
He would stay here every year working in his laboratory on how to make the lightbulb better and on other inventions too such as the phonograph. And here's a fun fact for you – Edison is credited with 1,093 patents for inventions so he was an extremely busy boy!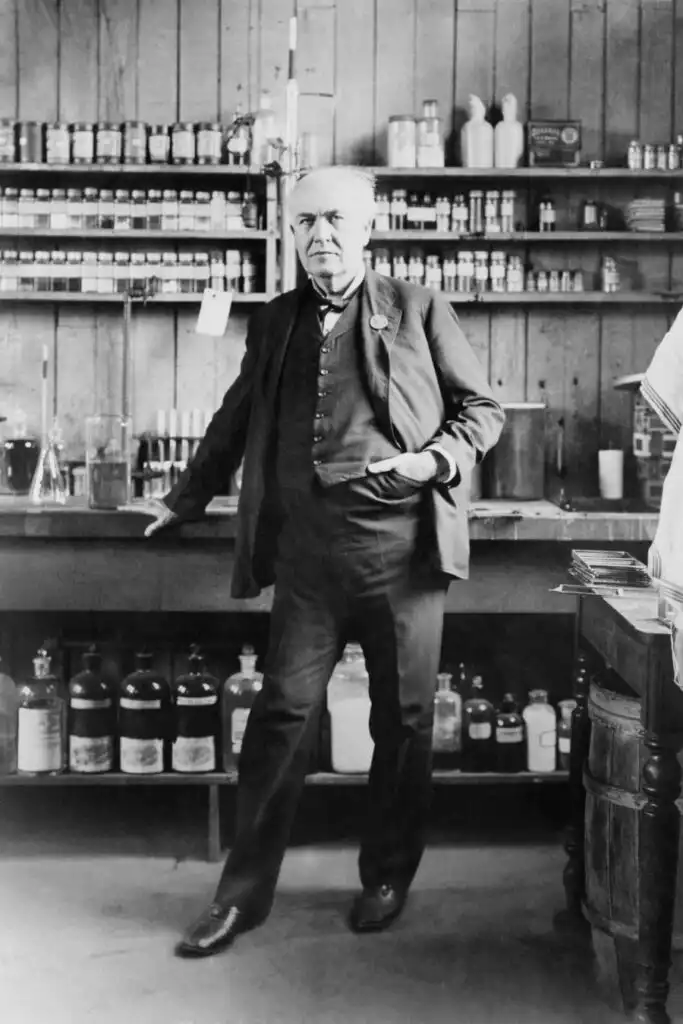 Many years later in 1916, Henry Ford bought the neighbouring estate so he could hang out with his friend Edison and so they could work on a few different projects together.
I found it absolutely fascinating learning all about Edison and Ford at their winter estates and seeing where they worked. Both are up there as two of the biggest influences on the modern life we live today, so it's amazing to discover they were friends and neighbours.
The Edison and Ford Winter Estates is the top thing to do in the area, so make sure you add this to your Fort Myers itinerary.
Downtown Fort Myers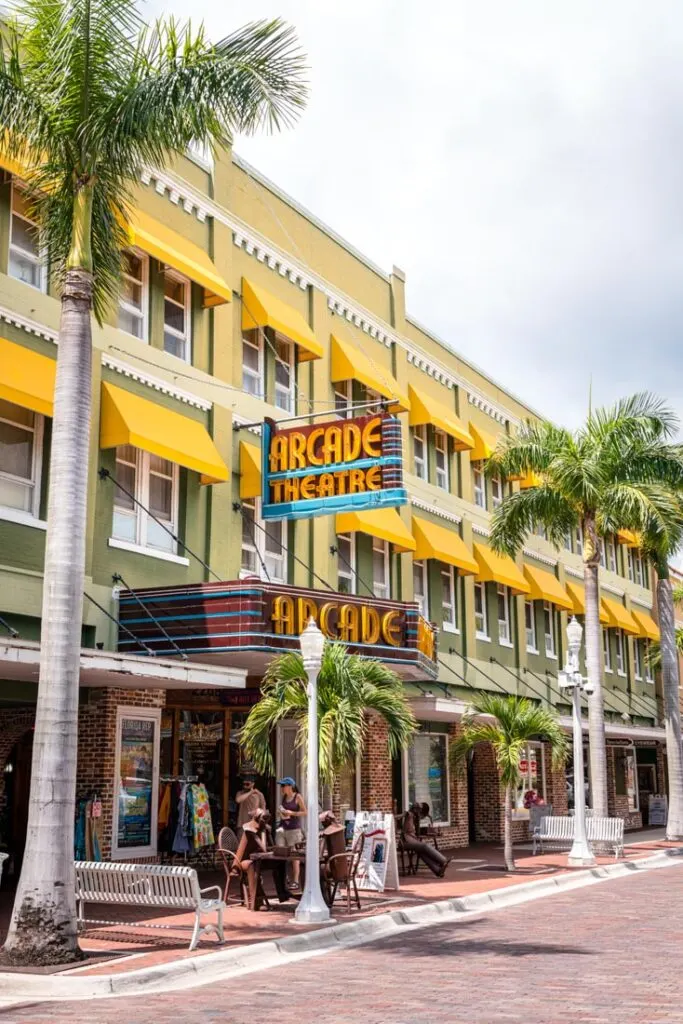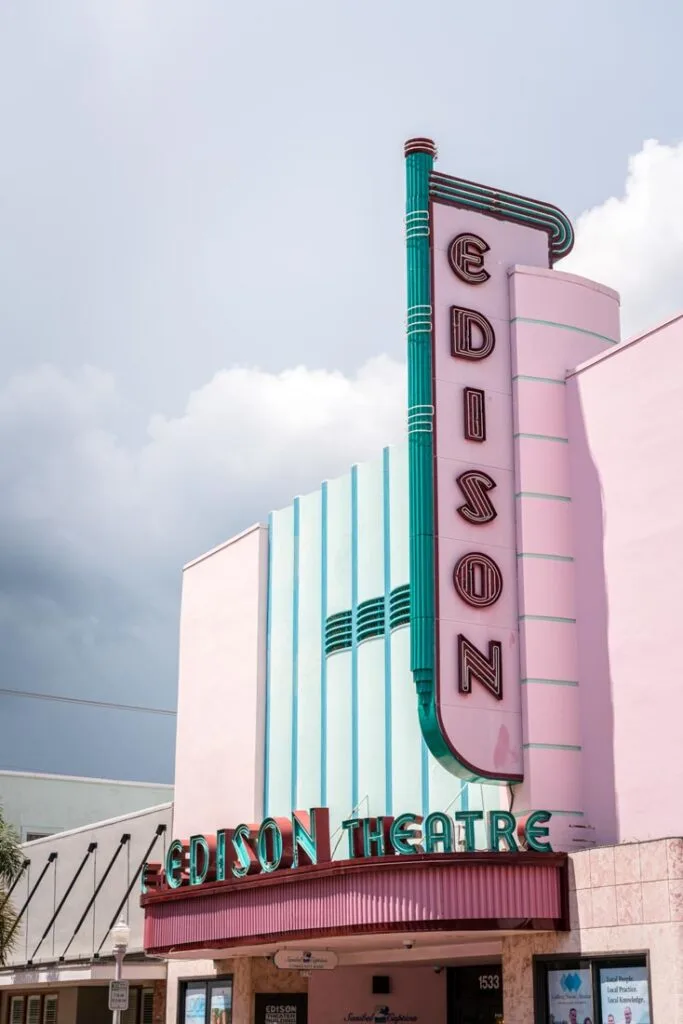 I absolutely loved walking around downtown Fort Myers; it really was like stepping back in time to the 1920s. Every building is in an old art deco style with pops of colour wherever you look.
My favourite buildings with the Arcade Theatre, the Edison Theatre and First Street Restaurant. Hopefully these photos will show you why I love them so much.
The best thing to do in downtown Fort Myers is to walk around popping into eclectic shops or the theatre.
Alternatively, you can grab a drink at one of the many bars, sit outside and watch the world go by.
Ford's Garage Restaurant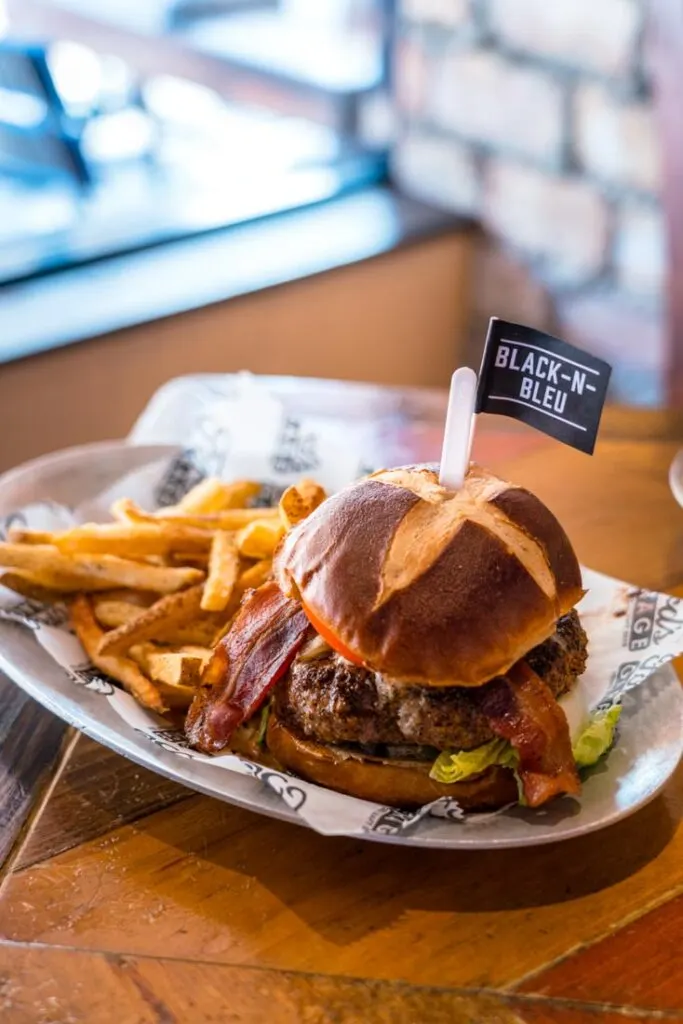 If you're in downtown Fort Myers for lunch or dinner, I'd really recommend eating at Ford's Garage.
This is a really cool Henry Ford inspired restaurant with kitsch memorabilia hanging on the walls. The toilet sinks are made from old wheel hubs and there's even a Ford Model T hanging in the centre of the bar.
I was told that this place serves up one of the best burgers in town, so naturally I had to see if it lived up the hype.
Honestly – it was one of the best burgers I've had in ages. The beef patty was so well seasoned and cooked to perfection. They had so many different types of burgers to choose from too. It's easy to see why this is one of the best restaurants in Fort Myers that's for sure.
Day 2 in Fort Myers – the islands of Captiva & Sanibel
Your second day in Fort Myers will see you driving over to the islands of Captiva and Sanibel. These are two of the most beautiful places to visit in Fort Myers, so get ready for a great day out on the beaches!
Ding Darling National Wildlife Refuge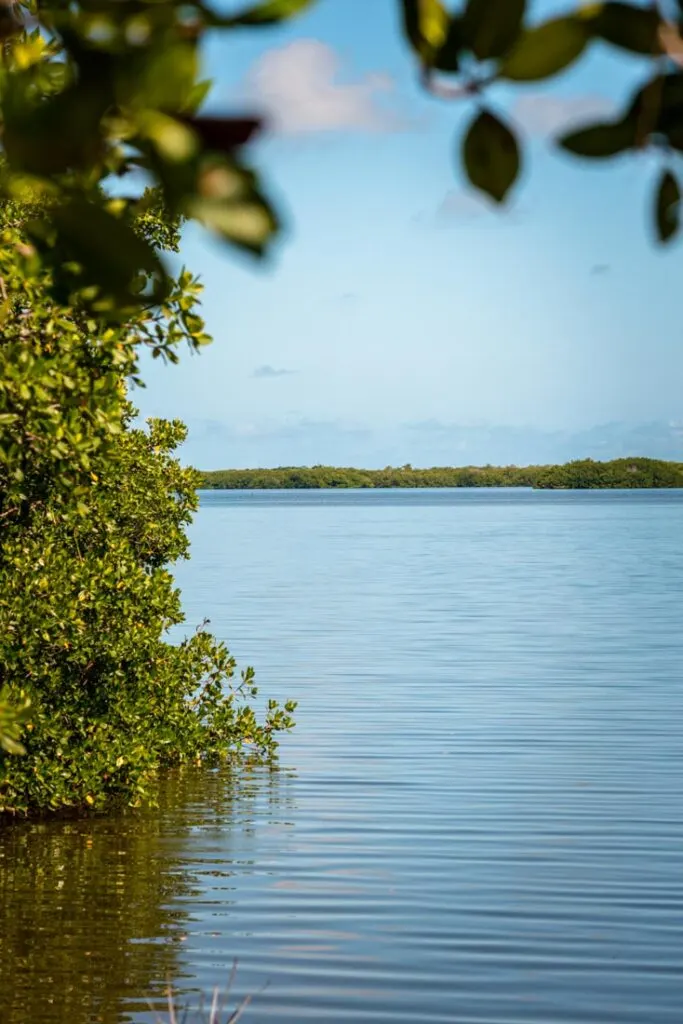 If you're into your wildlife then a trip to Ding Darling National Wildlife Refuge is a must.
Established in 1976, Ding Darling National Wildlife Refuge is a huge 5,200 acres of land and is home to one of the country's largest undeveloped mangrove ecosystems.
The best way of experiencing the wildlife refuge is either by going on a self-guided tour where you get to drive around the refuge. Alternatively, you can take a guided tour where one of the guides will explain everything about the refuge.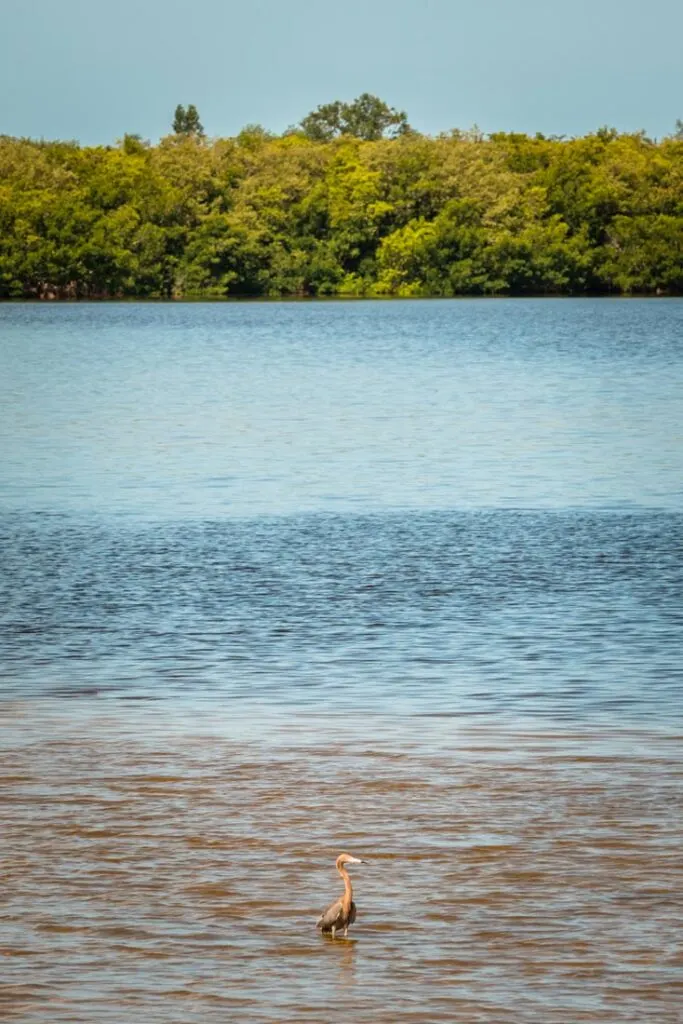 We went on the guided tour which took 90 minutes, and it was a great way of learning all about the different species that call this place home.
Unfortunately as we visited Fort Myers in summer, we didn't see any of the migratory birds that pass through this place, but we did see a number of herons and egrets.
Also, if you're lucky you can see alligators and manatees here too. I really wished we saw a manatee but I guess we'll just have to visit again for that!
Captiva Beach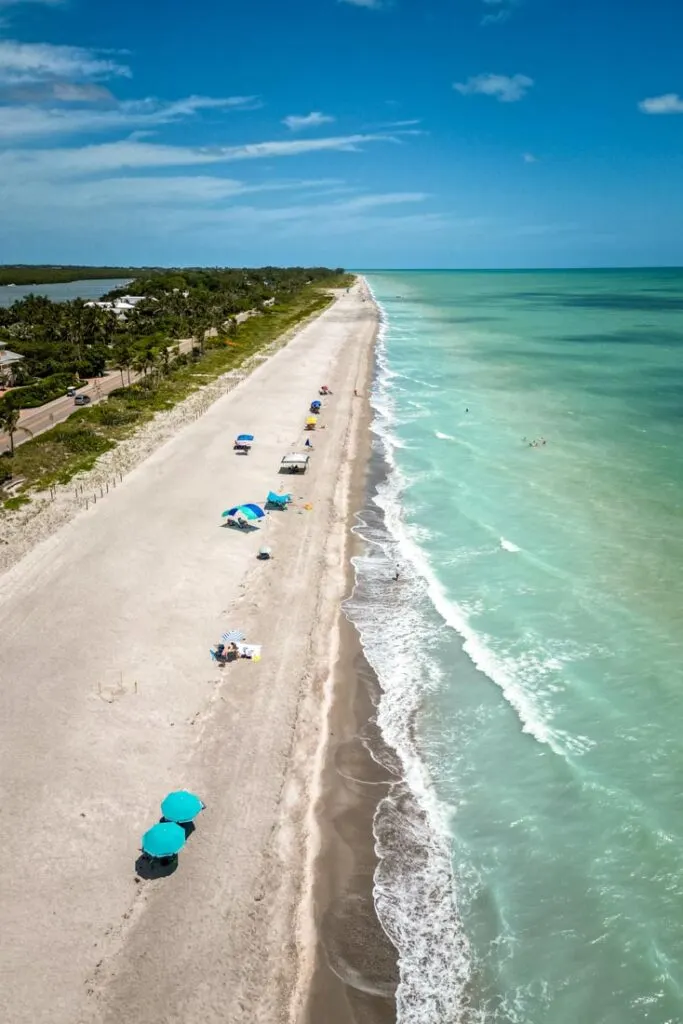 One of the top reasons to visit Fort Myers is Captiva. This is an island located just off the gulf coast and is associated with water sports. If you're interested in sailing or paddleboarding, then this is an amazing spot to do it.
When we drove over into Captiva, the first thing I noticed were the mansions. And when I say mansion, I really mean mansion. All the houses here are worth millions, and apparently it's one of the most lucrative places to live in Florida.
Once we got into the centre of Captiva, we parked up and headed to the beach. You can't quite beat the feeling of sinking your toes into the powdery sand with blue skies all around. For me, this is what Florida vacations are all about.
Bubble Room Restaurant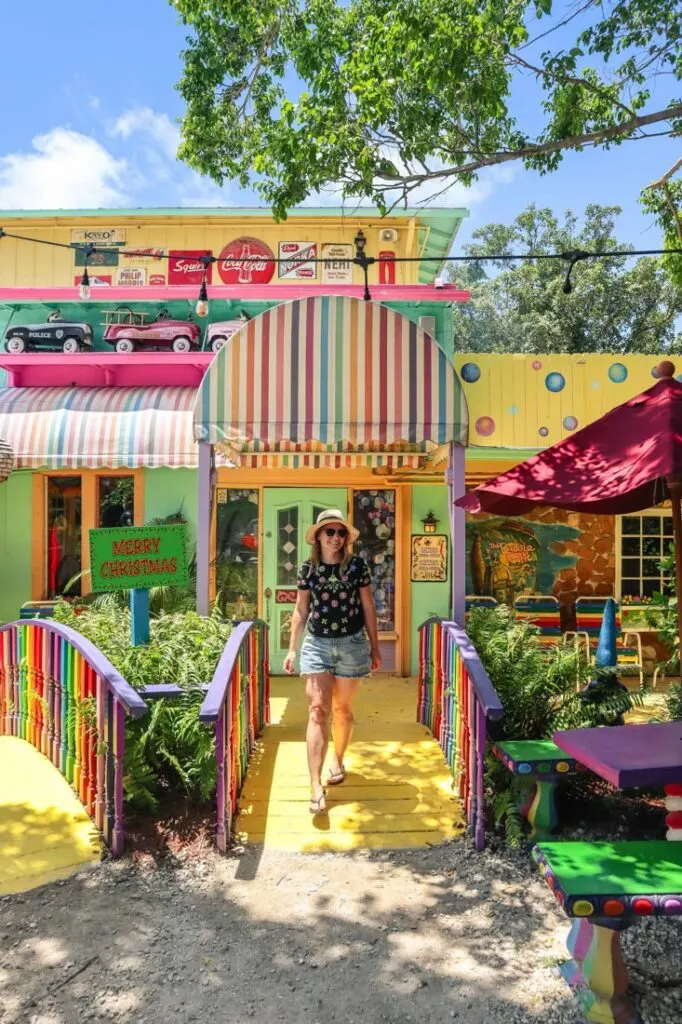 This has to be one of the craziest and most colourful restaurants that I've ever been to. The Bubble Room Restaurant has become an institution in Fort Myers ever since it opened in 1979.
The Wizzard's sang "I Wish It Could Be Christmas Everyday!"- well, it really is here. As soon as you arrive there's a big Merry Christmas sign welcoming you, and there are hundreds if not thousands of Christmas decorations dotted all over the place. There's even a toy train running around the ceiling in one of the rooms.
There are 5 different rooms over 3 levels, so I'd really recommend walking around the restaurant to see all the kitsch décor – it really is an experience in itself.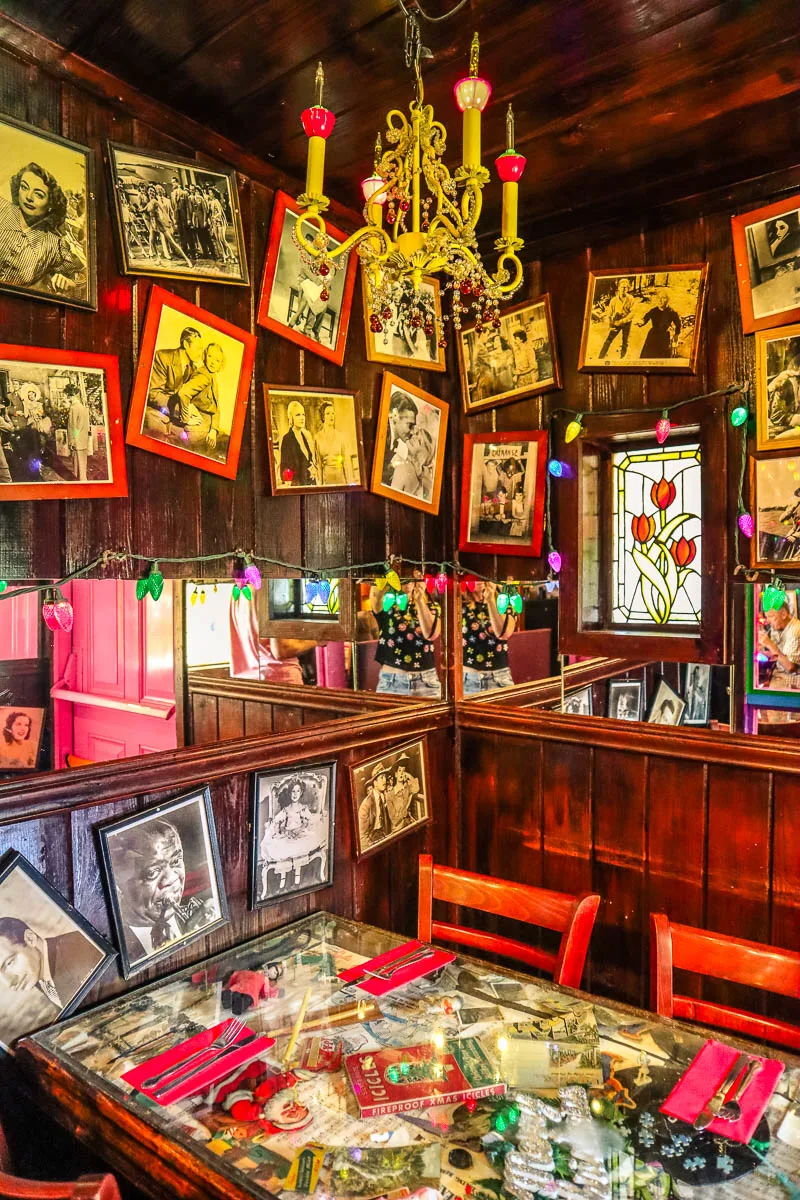 As for the food, I thought it was great! I had the catch of the day which was mahi, and it was absolutely delicious. I was very jealous of Chloe's dish of shrimp and rice in a hollowed-out pineapple though.
One of the other reasons this restaurant is so famous is for the cake. They are giant. Bigger than you can imagine.
We went for the orange crunch and the red velvet cake – both were bigger than our heads but hey, it's a holiday, it's okay to be naughty!
Lighthouse Beach Park, Sanibel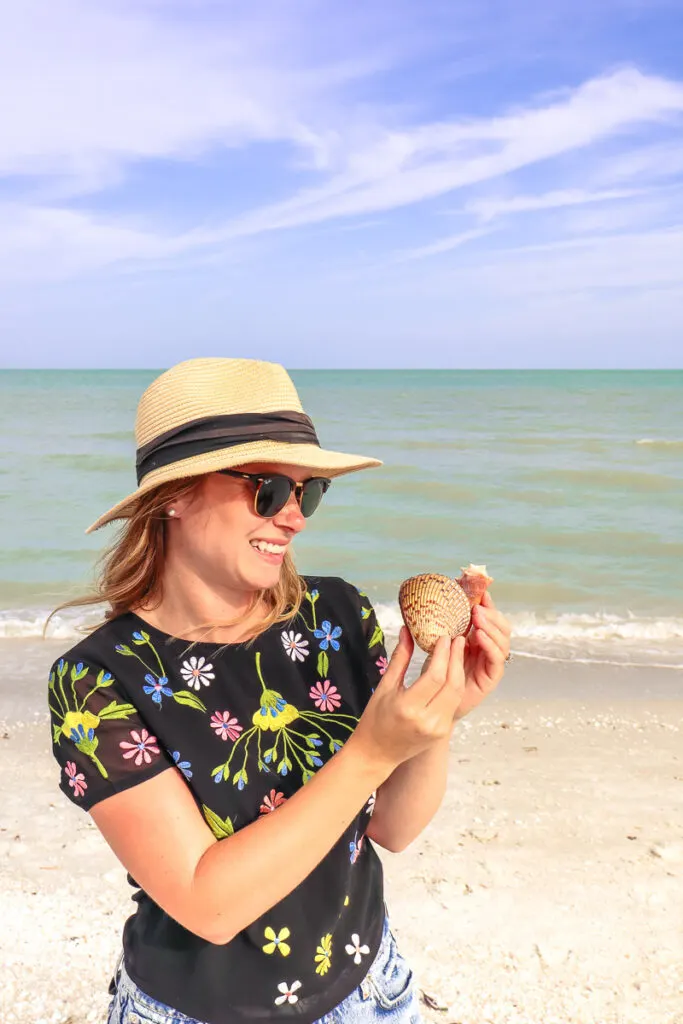 From Captiva, you have to drive back to Sanibel, another island that's connected together. You could easily spend the whole day exploring Sanibel itself, but the one place I'd really recommend visiting is Lighthouse Beach Park – this is one of the most famous beaches in Fort Myers.
What makes this beach so unique is its location. The whole of Sanibel essential acts as a barrier protecting the other islands off the coast. Because it is the first island for tidal currents to hit, it means the beaches almost act as one giant shell net. Thousands and thousands of shells of every shape, size and colour wash up on the beaches here very single day.
One for your Fort Myers itinerary is to go shelling and see what unique shells you can find to take home with you as a souvenir. It's a surprisingly peaceful activity, and it's one of the top free things to do in Fort Myers.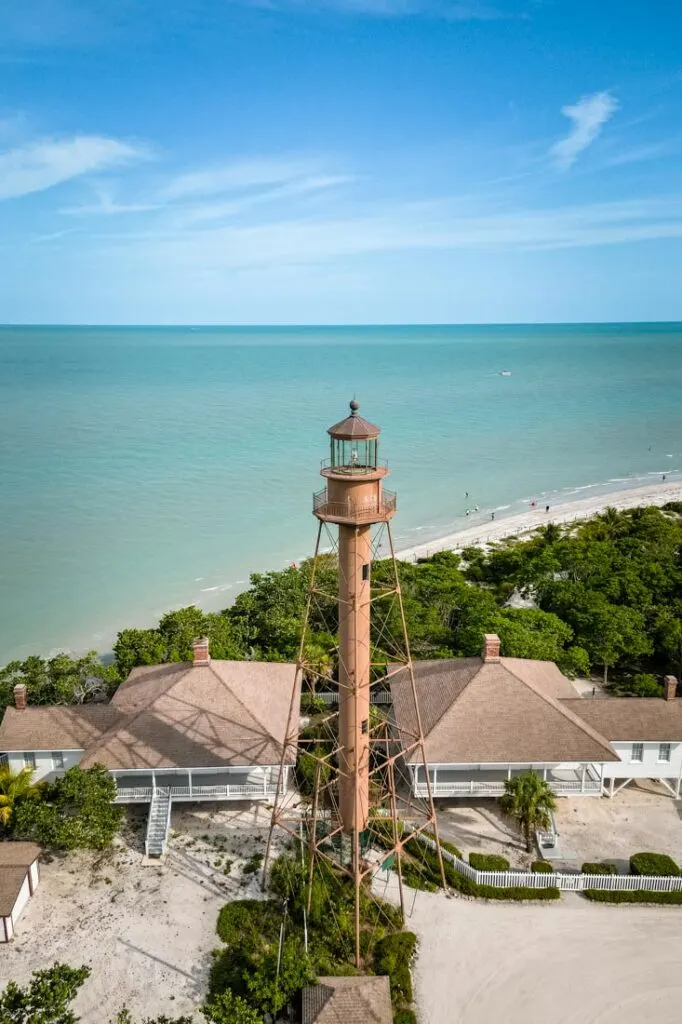 Another spot I really liked on Sanibel was Sanibel Lighthouse. If you're a photographer like me, then this is an amazing photography spot.
The old rusting iron lighthouse was first built in 1884 (old by American standards). Interestingly, the boat bringing the lighthouse over to the island actually sank just 3km from beach.
As the lighthouse was cut to size, they didn't want to lose it and waste thousands of pounds, so a crew of hard-hat divers had to fish out the pieces of the lighthouse. Amazingly, they got all but two pieces and this is what's still standing today!
Bailey Matthew's National Shell Museum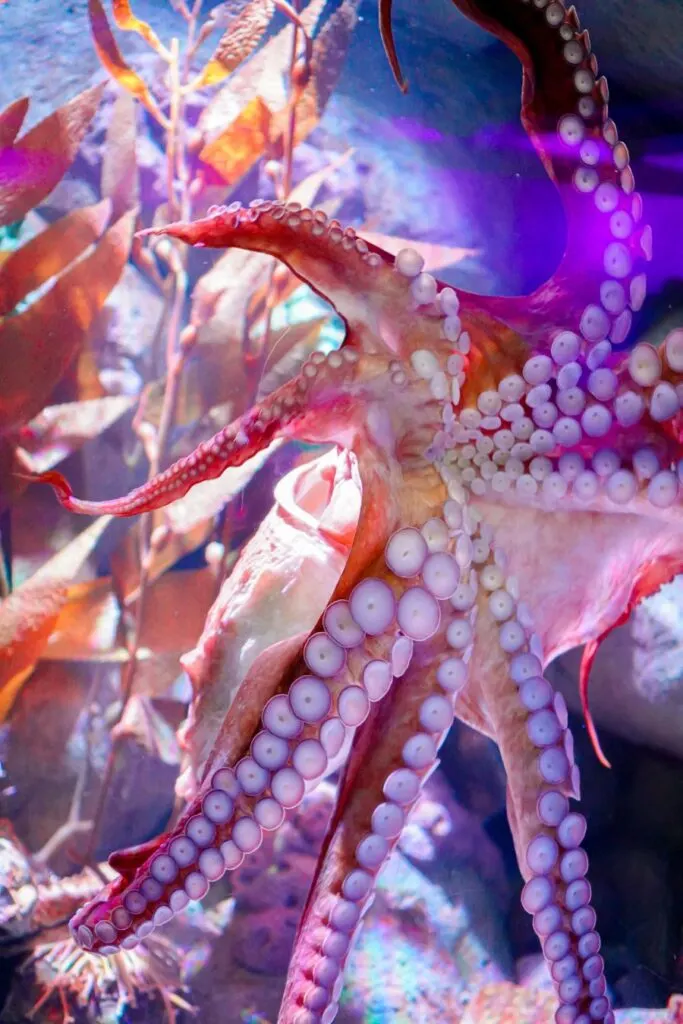 After you've gone shelling, if you want to learn more about the shells of Florida, then pop on over to the Bailey Matthew's National Shell Museum. As the name suggestions, this is a museum dedicated all to shells and molluscs.
On the bottom floor there are a few tanks with sea horses, octopus and cuttlefish. The giant Pacific octopus was absolutely massive!
There are also a few tanks where you can feed other molluscs like abalone which is a very hands on experience.
Upstairs is where you'll find a load of display cabinets full of the shells of Florida. It was fascinating learning all about how shells are formed and how they've been used by people throughout history.
Day 3 in Fort Myers
I think my third day in Fort Myers was my favourite, and that's saying something! Today you get to go kayaking with dolphins (and manatees if you're lucky). Also, the Murder Mystery Dinner Train is such a fun experience, especially on a weekend in Fort Myers!
Gulf Coast Kayak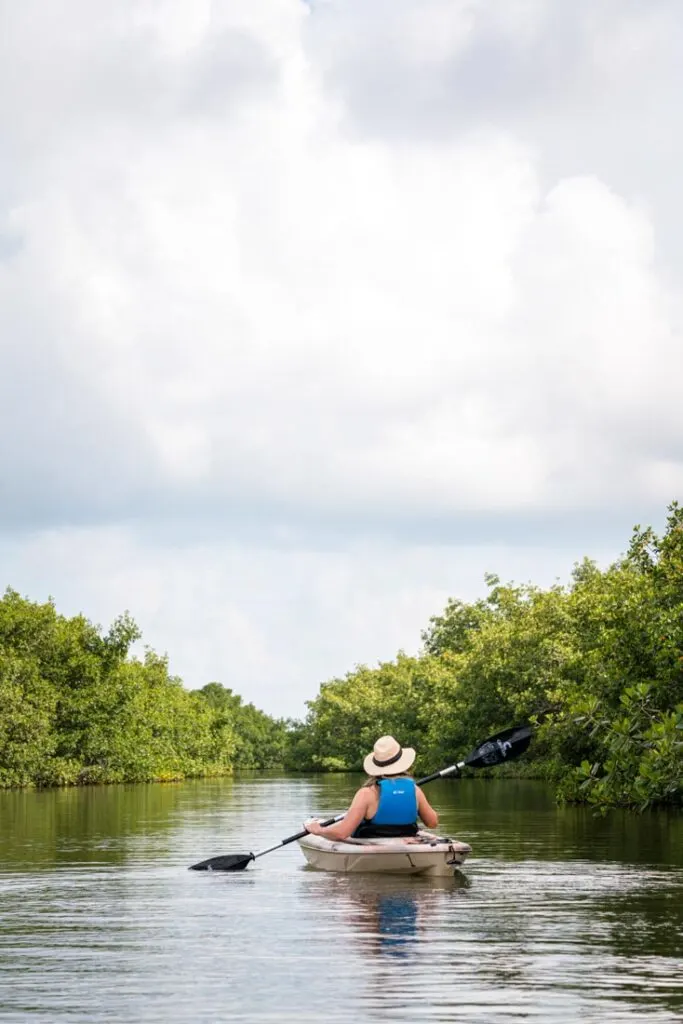 I always love getting out on the water, and I've done kayaking tours all over the world. Well, this is one of the best ones I've ever done.
Starting in the neighbourhood of Matlacha, this is a 2.5 hour guided tour through the mangroves and estuaries surrounding the coast.
While we were having our tour briefing, we saw a dolphin playing around in the shallow water just in front of us – it was the perfect way to start our tour and just the start of things to come!
From then on, we weaved our way in and out of the mangroves learning all about the ecosystem and wildlife of the area.
We were lucky enough to see a fair few dolphins, a bald eagle and a number of egrets too. Unfortunately we didn't see any manatees which I was gutted about.
This is such a peaceful and relaxing tour though. Once you paddle out into the mangroves, you've completely escaped the hustle and bustle of life. You can feel all your stress and worry melt away – I love that.
Matlacha
COLOUR! That's what Matlacha is all about.
Matlacha is a tiny art community on a small island that's just a cluster of houses and shops, but almost every building is brightly coloured that really brings the area to life. As in, the brightest colours you can imagine.
If you're looking for a place to eat after kayaking, then I'd really recommend the Blue Dog Bar & Grill. Like most restaurants in Fort Myers, the fresh fish is outstanding here. This is one of the few places in Florida that serves mullet, a particular kind of fish that's native to the area.
I had it in the fish tacos and it was super tasty, so try that if you're looking for something different. Otherwise, anything on the menu looked incredible.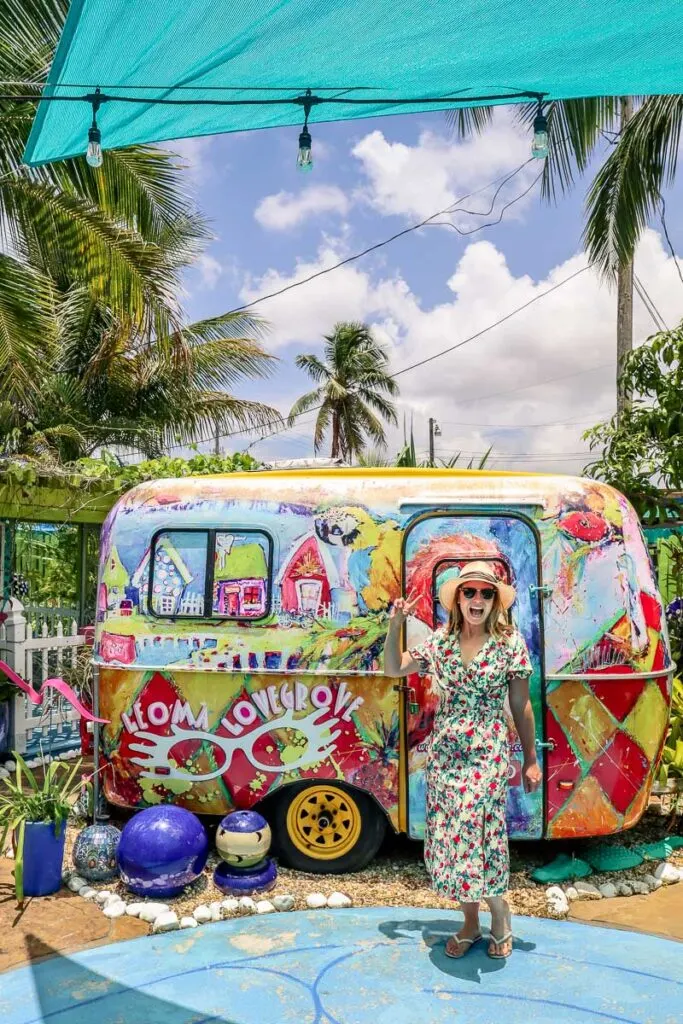 After lunch, we wandered around Matlacha popping into different boutique shops and art galleries. One place that's a must is the Leoma Lovegrove gallery – this is a kaleidoscope of colour. Leoma has become a bit of a legend in the area and her artwork really represents Florida.
Another place I really liked was the CW Fudge Factory. Here you can pick up some Floridian fudge to take home with you (if you can keep it that long). Or you can get an ice cream like the key lime pie flavour – that's the one I had and it was yummy!
Murder Mystery Dinner Train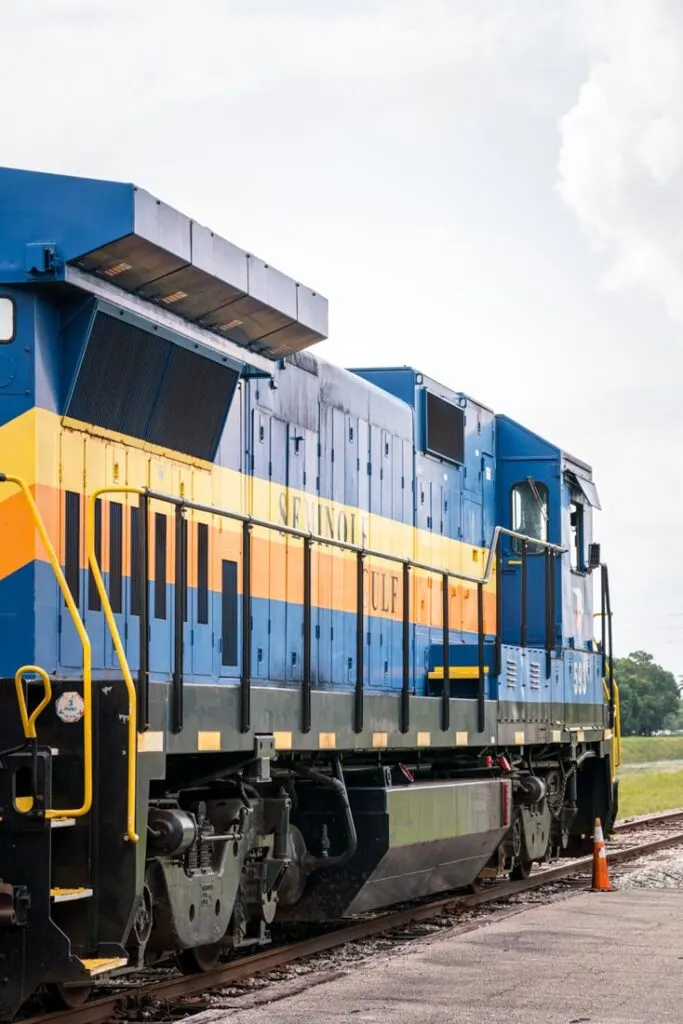 Chloe and I love a good ol' "who done it" murder mystery, so when we found out there was a Murder Mystery Dinner Train we just had to add it to our weekend in Fort Myers Itinerary.
Starting in Fort Myers itself, this is a working train on the old Seminole Gulf Railway Line. This used to be a freight line up until the 1980s when it was discontinued. The Murder Mystery Dinner Train was born soon after this and it's actually been running for over 30 years. The fact that it's been running this long just shows that this is actually a really fun activity to do.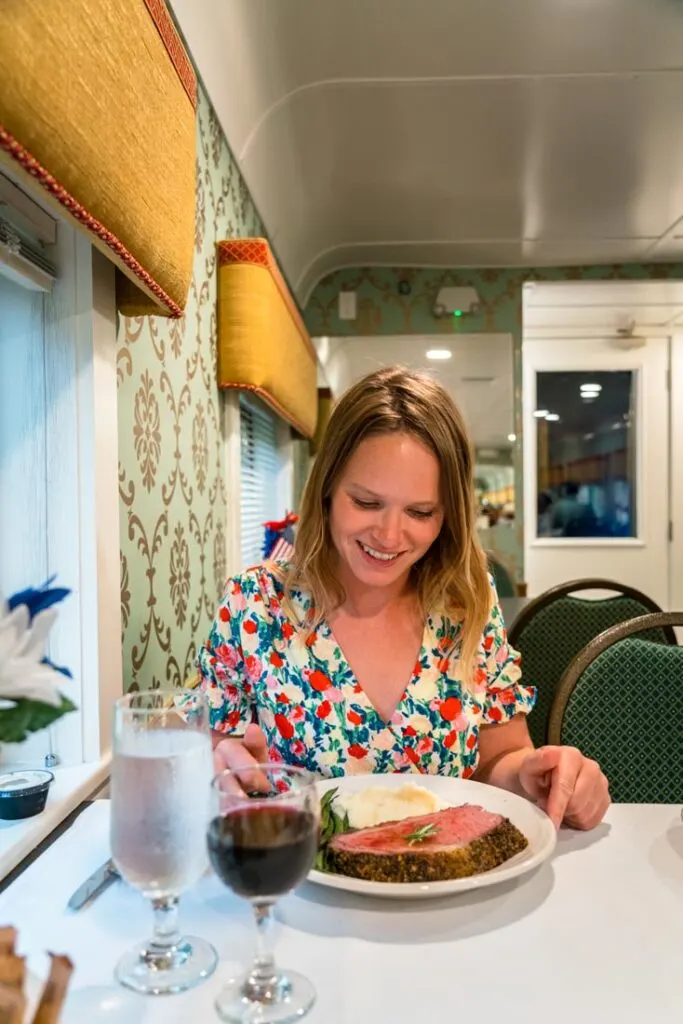 We climbed abord the train at Colonial Boulevard and immediately it's like being thrown onto a film set. The train carriages are the original 1930s vintage carts complete with frilly curtains and art deco table lamps.
The way the murder mystery experience works is you get shown to your table for a 5-course dinner, then the play happens in the aisle of the carriages around you while you eat.
Considering I thought the experience would be more about the train and the show, the food was surprisingly good. The main course of prime rib with buttery mash potato and greens was as good as any fine dining restaurant. It was also really pleasant eating dinner while slowing travelling down the gulf coast. It almost felt like we were on the Orient Express!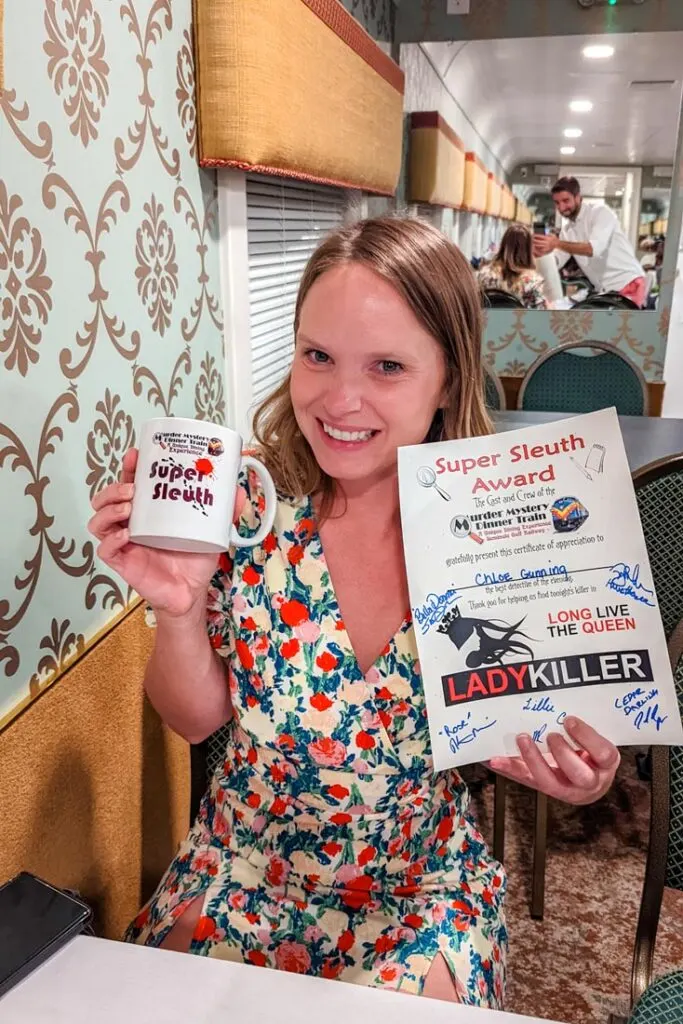 The Murder Mystery was really good fun too. It was split into 5 separate acts where you learn who the killer was afterwards. During each act, you can write down notes on clues as to who you think the killer is.
By the end of it, we had whittled it down from 5 suspects to 4, so it was actually surprisingly hard! We had an inkling on who the murderer was though, so we hedged our bets and when for that one. And we were right!
We actually won a little award for the super sleuth – one person in each carriage on the train gets this award for working out who the killer is.
Overall, the whole dinner experience lasted just over 4 hours, so it's actually really good value for money and a great way to spend an evening in Fort Myers.
Day 4 in Fort Myers
If it's coming to the end of your long weekend in Fort Myers, then you might want to take it easy and enjoy that Floridian sunshine. It is a holiday after all!
Six Mile Cypress Slough Preserve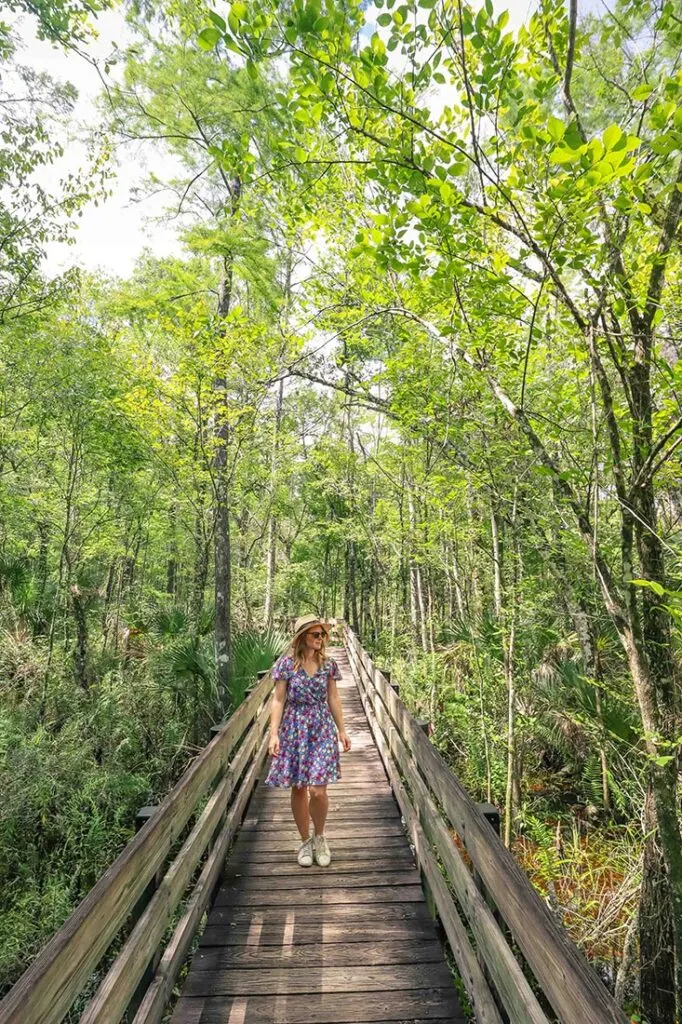 By now you'll have learned that Fort Myers is surrounded by mangroves. Another great location to see these for yourself is at Six Mile Cypress Slough Preserve.
This is an area of over 3,500 acres of wetland ecosystem, so it's a fantastic place to learn all about the mangroves and to spot wildlife.
What makes this place so special though is there's a boardwalk trail that takes you directly over the water. This means you're directly in the middle of the mangroves which is incredibly cool.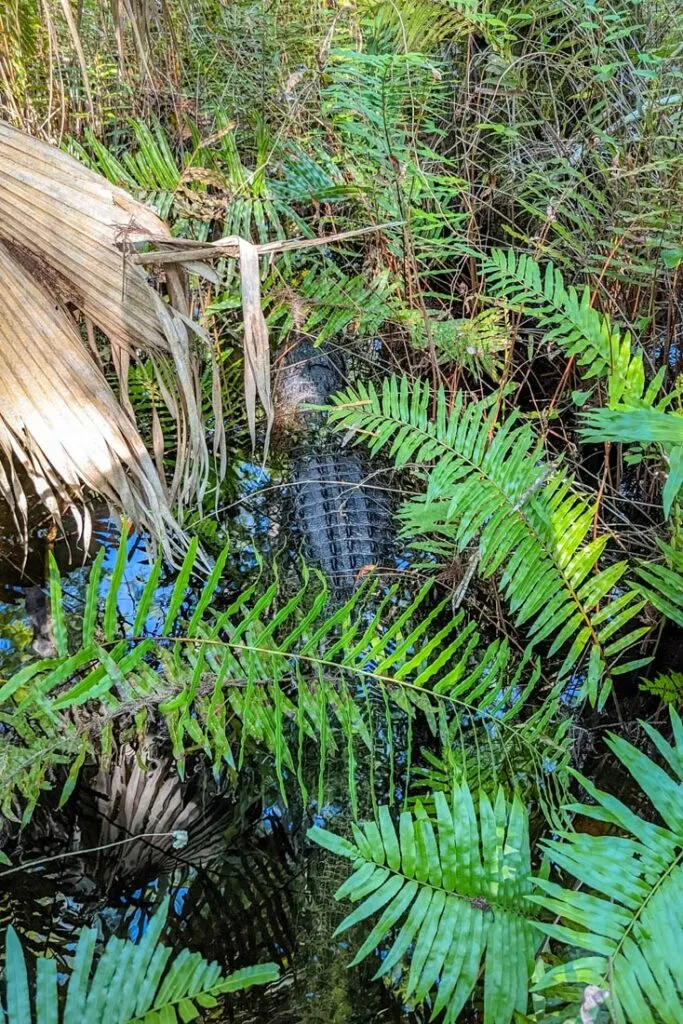 On the boardwalk you've got to keep your eyes out for animals like turtles, otters, and if you're lucky enough alligators.
When we were walking here, we basically walked over a giant 6ft gator just chilling in the shallow water. As you'll see from the photo, he was so hard to spot! I mean, talk about blending into your environment.
The whole walk around Six Mile Cypress Slough takes around 2 hours. There is a shorter loop too if you don't have as much time.
I would say this is definitely one of the top free things to do in Fort Myers, especially with the kids too.
Relax at the hotel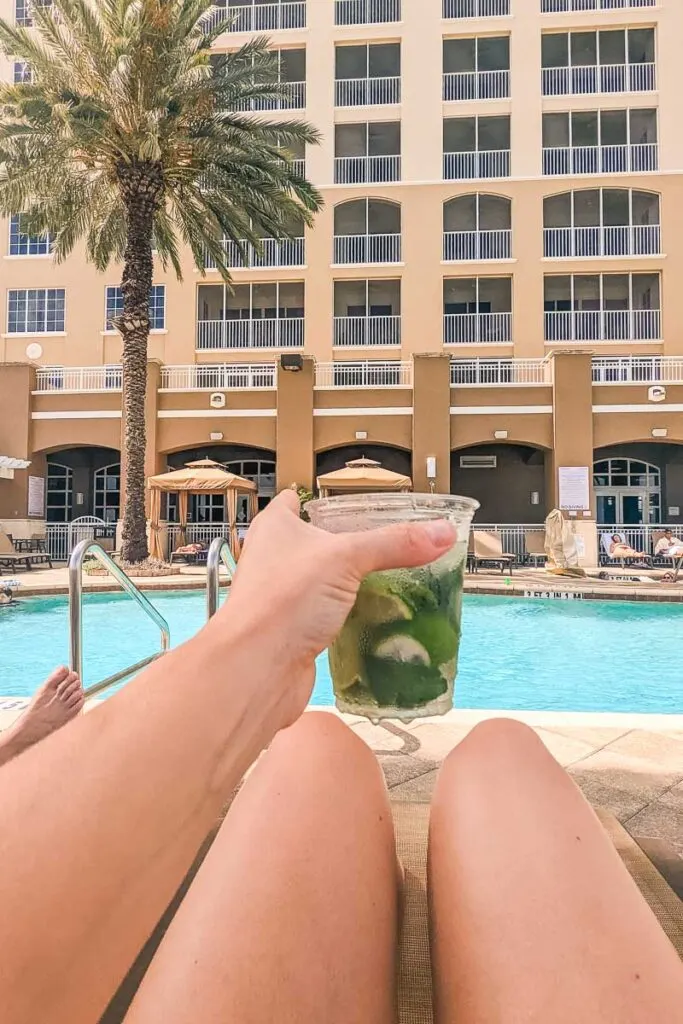 If you've been following my Fort Myers itinerary then you might be a bit tired by this point! If so, I'd recommend spending the afternoon by the pool at your hotel.
We stayed at the Westin Cape Coral (more on that below), so we wanted to spend our last day lazing by the pool and having a couple of cocktails.
I always pack my itineraries full of things to do, but I know not everyone has the time or energy to do everything I suggest. It's your holiday, so if you want to spend the afternoon chillin' then that's what you should do!
Nice Guy's Pizza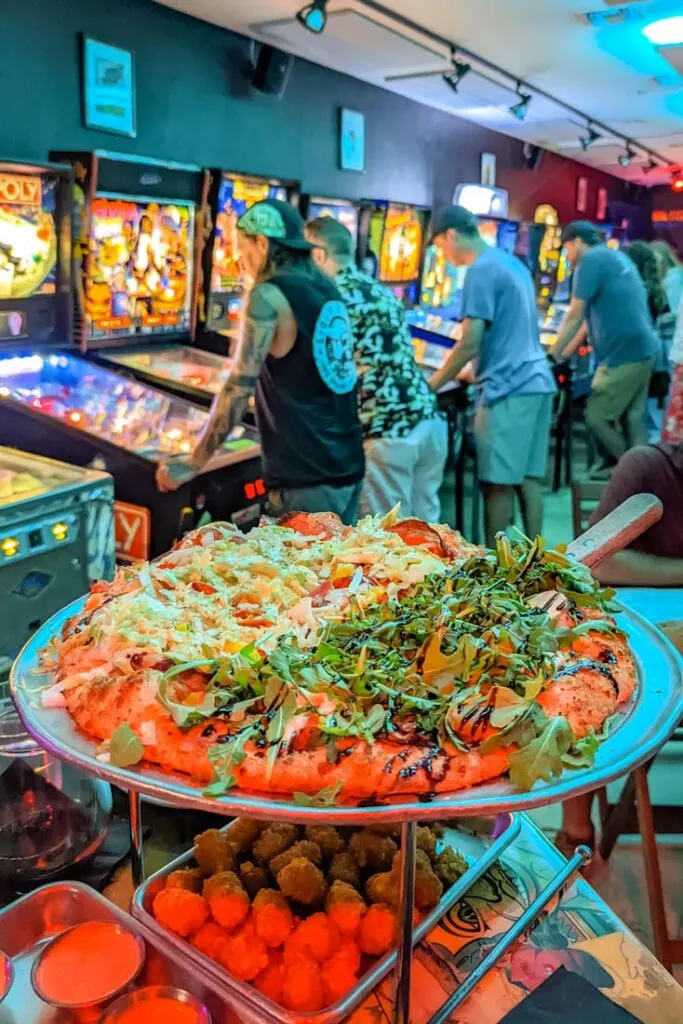 If you are staying on Cape Coral, then you have to check out Nice Guy's Pizza. This was a place recommended to us and it's pure 90s nostalgia.
As soon as we walked into the pizza joint there was 90s grunge music blaring a and people playing the old pinball machines that lined one of the walls.
It's one of those places that doesn't have any pretensions. Everyone is there for good pizza and a good time, which is exactly what you get.
One of the things I love about American pizza joints is often you can get half-and-half pizza. Chloe and I always want to try everything on the menu, so it's perfect for people like us.
On one half we had a bit of a meat feast, and on the other half we had French inspired pizza with brie, cameralised onions, and rocket.
I felt like this was one of those true American dining experiences (basically, I loved it).
Where to stay in Fort Myers
If you're looking at where to stay in Fort Myers, I would say there are two main options – there's downtown Fort Myers where you're right in the hustle and bustle of the city – or you can whisk yourself away to serenity at Cape Coral. We decided to stay at Cape Coral – when you see the views you'll understand why!
Westin Cape Coral Resort at Marina Village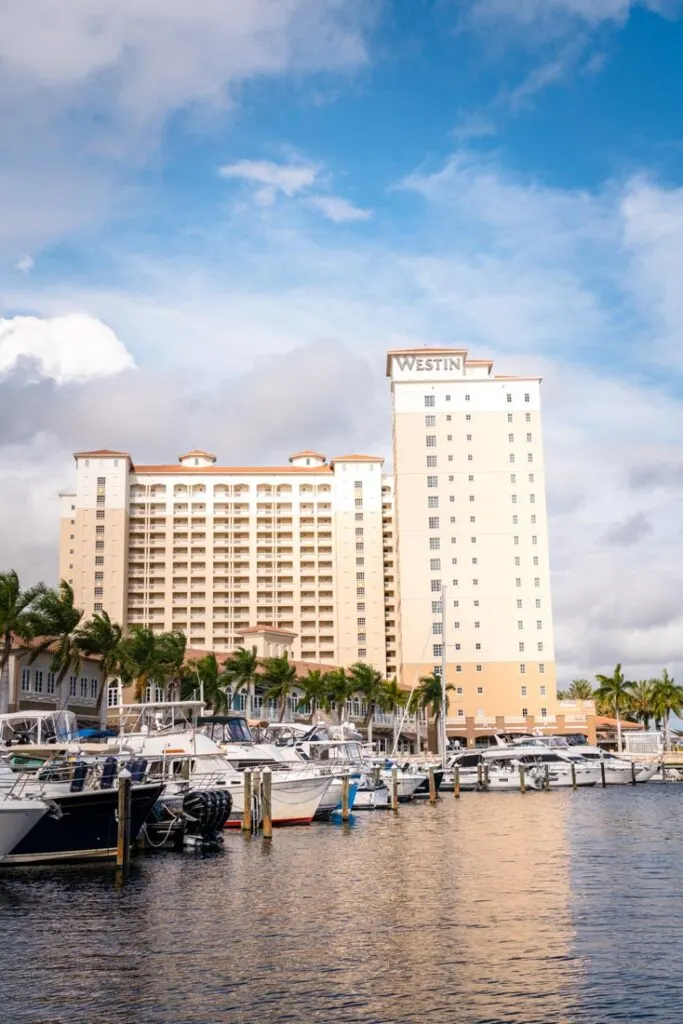 One of the best hotels in Fort Myers is the Westin Cape Coral Resort at Marina Village.
We actually arrived at the Westin Cape Coral pretty late after the sun had gone down. We quickly checked in and hit the sack after a long day travelling.
In the morning, I woke up super early, and as I pulled back the curtains I was greeted to this view overlooking the river and mangroves. I mean, talk about a beautiful introduction to Fort Myers.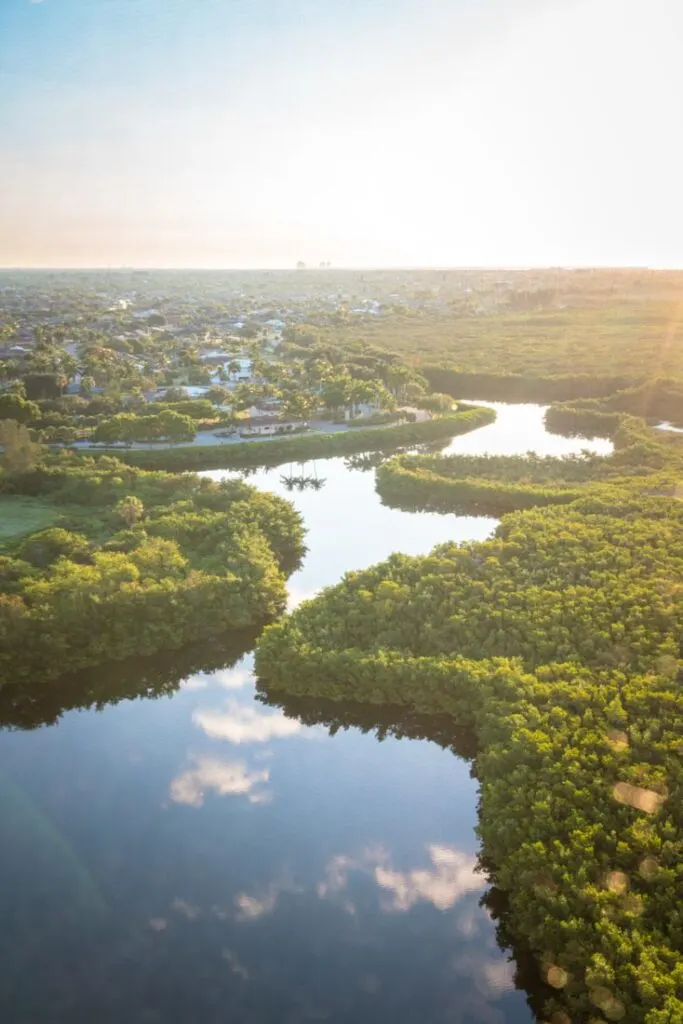 The hotel itself is lovely with pretty much all the rooms having waterside views.
Outside, there is a really relaxing swimming pool that thankfully gets a lot of shade during the afternoon to beat that Florida sunshine – very much needed if you travel here during summer.
Also, the restaurant is top quality too with. We ate there for one of our evenings and the menu was really diverse with loads of delicious dishes to choose from.
We had the fresh fish tacos and the beef taco bowl – to be honest with you it was hard to choose between the two of them! It's definitely one of those menus where you can't go wrong with whatever you order though.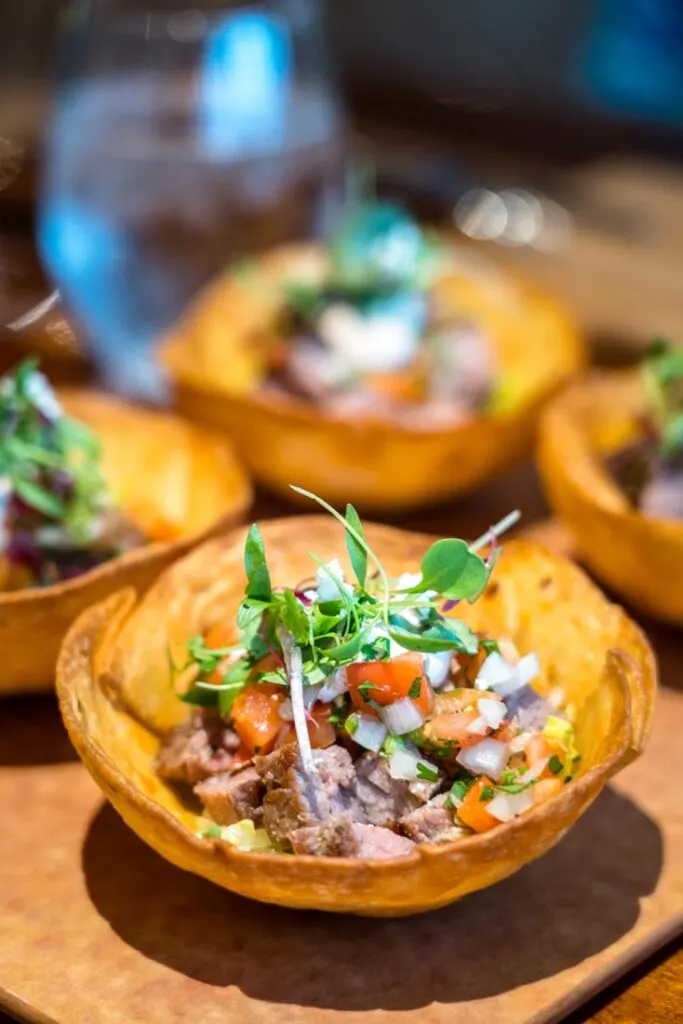 As the name suggests, the Westin Cape Coral Resort has a little marina attached to it. This is where you'll find luxurious yachts that you wish you could afford. There are also a couple of boutique shops and restaurants dotted around the marina too.
One of the things I loved about staying at the Westin Cape Coral was they offer a free water taxi service over to Fort Myers Beach. This takes around 45 minutes and leaves at 10am, returning at 2pm. This is a great way of getting to Fort Myers Beach, especially if you don't have a car.
---
This post was in association with Visit Florida, Visit Fort Myers and Ice Lolly promoting the best things to do in Fort Myers and the surrounding areas. As always, all views are entirely my own and without bias.
If you're looking for information on other places to visit nearby, don't miss my guides to 8 Incredible Florida Adventures You Need To Do.
Like this blog post? Then Pin it for the future!