Looking for the best things to do in Houston in summer? From chilling in beer gardens to watching theatre under the stars, this list has got you covered!
---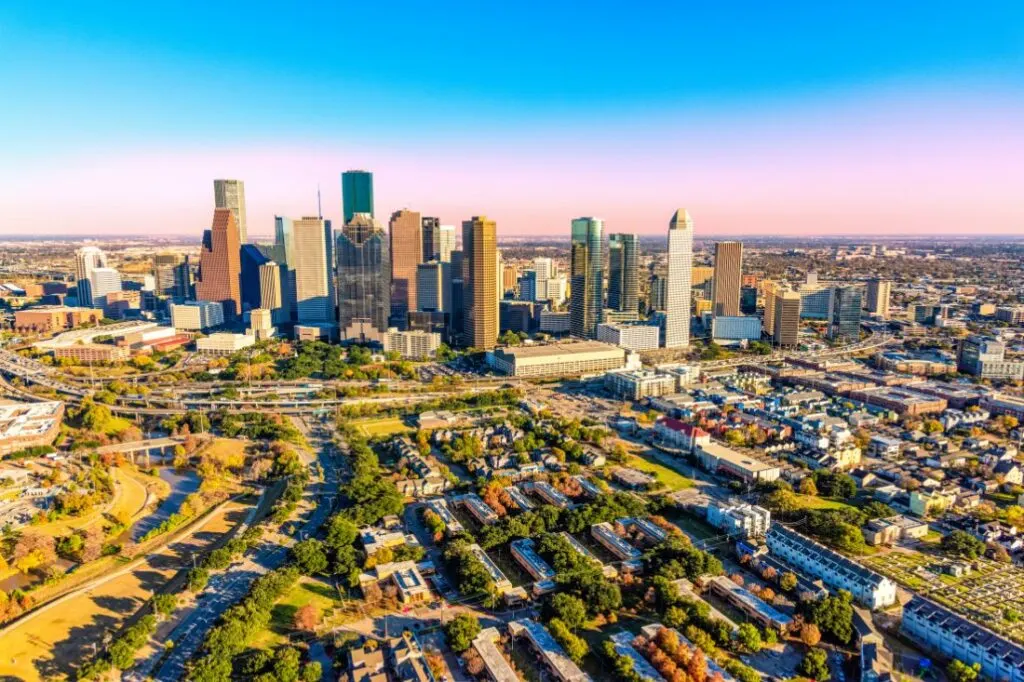 Houston is such a fantastic city. As one of the largest cities in the USA, Houston boasts an incredible cultural scene, vibrant street art, and some world class dining. However, it still somehow maintains an essence of country town friendliness and charm. You'll see what I mean when you visit here!
In Houston in summer you'll be treated to gloriously warm weather, which means it's time to get outdoors and enjoy the city at its finest. Luckily, there are so many Houston summer activities to get stuck into, especially with the kids too!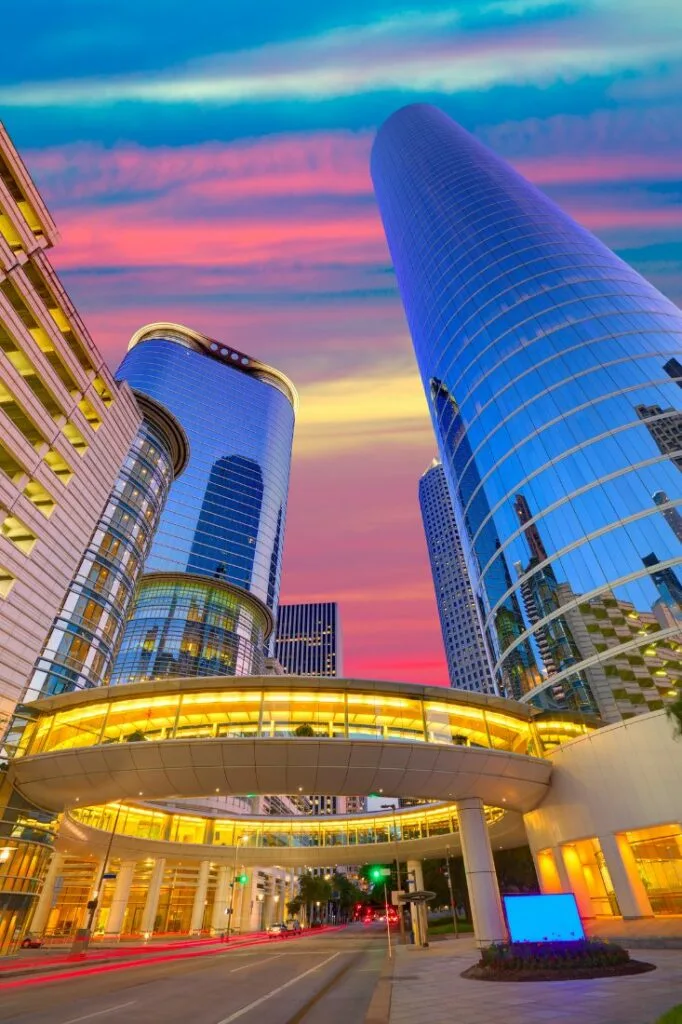 You can have a beach day and splash in the waves at Galveston Island, then spend an evening watching a theatre show under the stars. Or, picnic in one of the cities many incredible parks, be they historic, river side, or even in the Houston skyline!
From beer gardens to beer can houses, there is so much to experience in sunny Houston. I have also included some of the hottest Houston summer events, in case you're looking for a party! Read on to discover my favourite Houston summer activities – hopefully you can use this article when planning your trip to this incredible city!
Looking for more Texas fun? Then check out my post on the best day trips from Austin.
Houston summer weather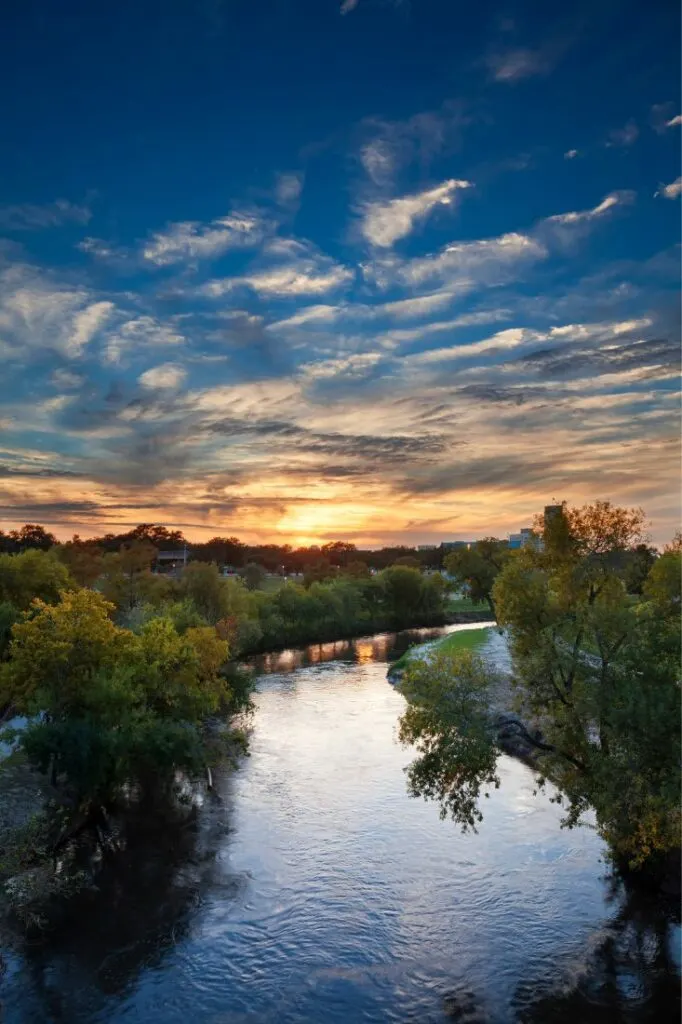 Houston is a humid sub-tropical region. This means over the summer months you can expect hot humid days, with some spectacular thunderstorms dotted between.
Over the summer months, the days average at 33-35°C (91-95°f), cooling slightly to 23-23°C (73-75°F) in the evening. August is the hottest on average, but the other summer months aren't far behind. Dress in loose, cotton clothing, and bring a hat and water bottle with you on all adventures!
I absolutely love the heat though so it doesn't really bother me – and there's lots of air conditioning everywhere! It only tends to rain a couple of days during the summer season, so it makes packing for your trip a lot easier too.
---
Best things to do in Houston in summer
Visit Buffalo Bayou Park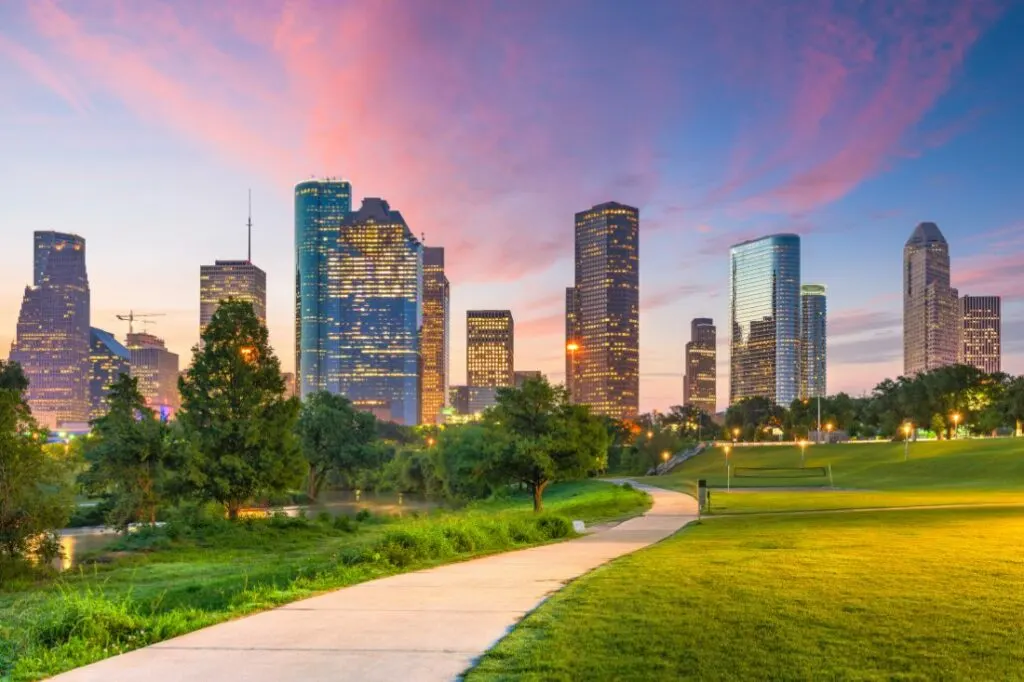 Spread out of 160 glorious acres, Buffalo Bayou Park is a must visit during your visit to Houston. Ideally located on the banks of the Buffalo Bayou, just on the outskirts of Downtown Houston, the park is easily accessible during your stay.
There are many ways to enjoy your visit to Buffalo Bayou Park. Book yourself in to one of the guided Nature Walking Tours or Wellness Walks. Or, check out the array of local artworks on both permanent and temporary displays. It's also possible to rent a bicycle and ride around the park, or even hire a kayak and cruise along the bayou.
Have a beach day at Galveston Island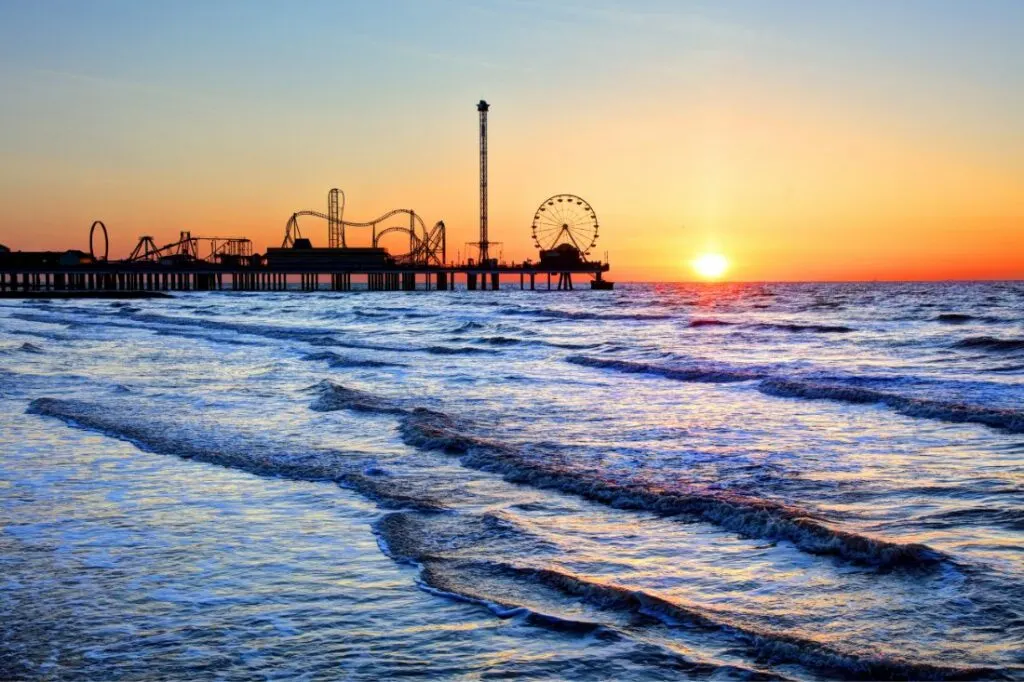 The suns out, the sky is blue, the temperature is just right; if you're spending summer in Houston this is the best time to check out the local beach on Galveston Island. Located just on the outskirts of Houston, and connected by bridge, you can reach the island in under an hour's drive.
With a whopping 51km of beaches, there is plenty of room to stretch out even when the beach is at its busiest. After some time at the beach, grab yourself an ice cream at the Galveston Island Historic Pleasure Pier. Or tick off items from the Galvaston bucket list. This really is an amazing place to visit close to Houston though, so I'd really recommend the day trip here.
Hang out at a rooftop farm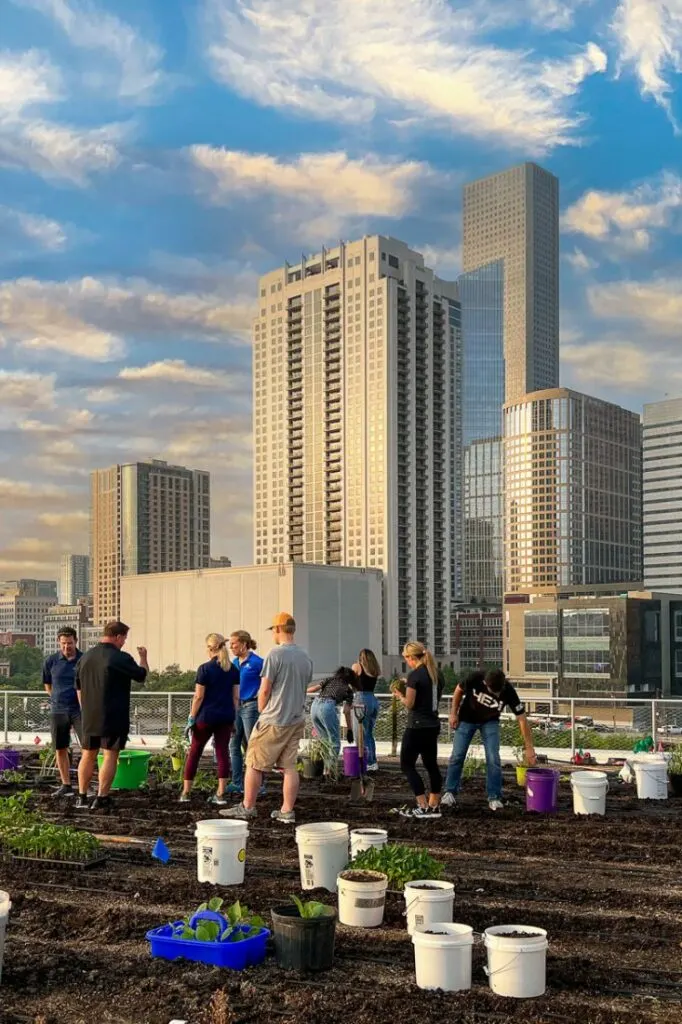 Ever heard of a rooftop farm? Now you have! Houston is actually home to an impressive five acre skylawn and organic farm, right on top of a building in the city!
Not only does this farm have the size and set up of a regular park, it also plays host to many events and activities. Catch a zumba class, chill to a DJ set, or simply enjoy a picnic while looking out over the city. Just check what events are on while you're in the city, or just swing by for a drink. The views from here are incredible!
Axelrad Craft Beer Garden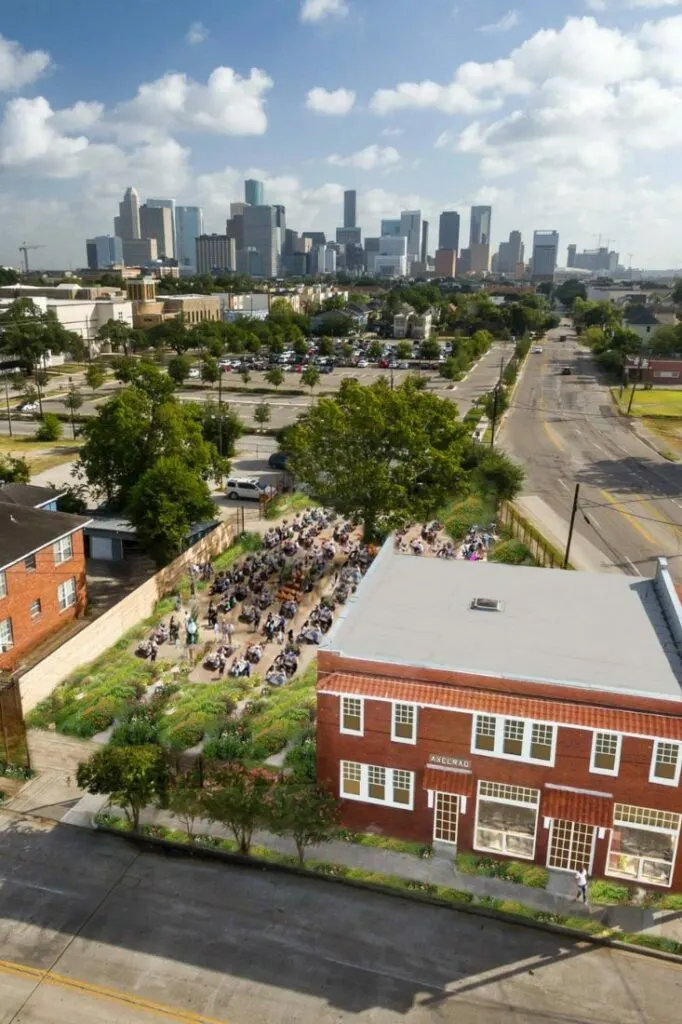 Another great summer activity in Houston is enjoying a couple of sundowners at Axelrad Craft Beer Garden. Spread out across an actual garden, and equipped with hammocks, this is the perfect place to chill and knock a few back. There are indoor seating areas too in case the weather goes south.
The venue plays host to a number of hot events over the summer, including movie screenings, live shows and festivals. Perhaps more importantly, the beer here is on point. The craft beers on offer regularly change, but they have one thing in common, they're delicious!
Ride around the city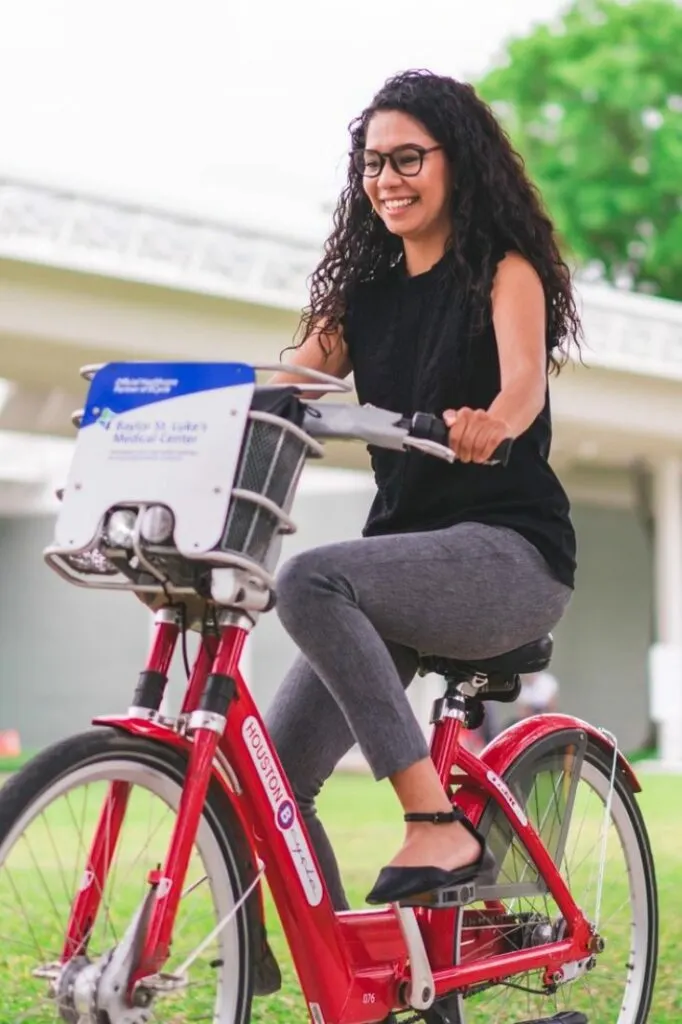 A great way to get around Houston is by bike. Fortunately, Houston has a very visitor friendly bike hire scheme, BCycle.
This bike scheme is fantastic as it is really flexible. You can pick up the bikes at one station, then drop it off at any of the 150+ stations across the city. So, you don't need to worry about circling back in a specific amount of time.
This is such a great way to explore the city. Don't forget to reward yourself with an ice cream after!
Dine (or drink) for good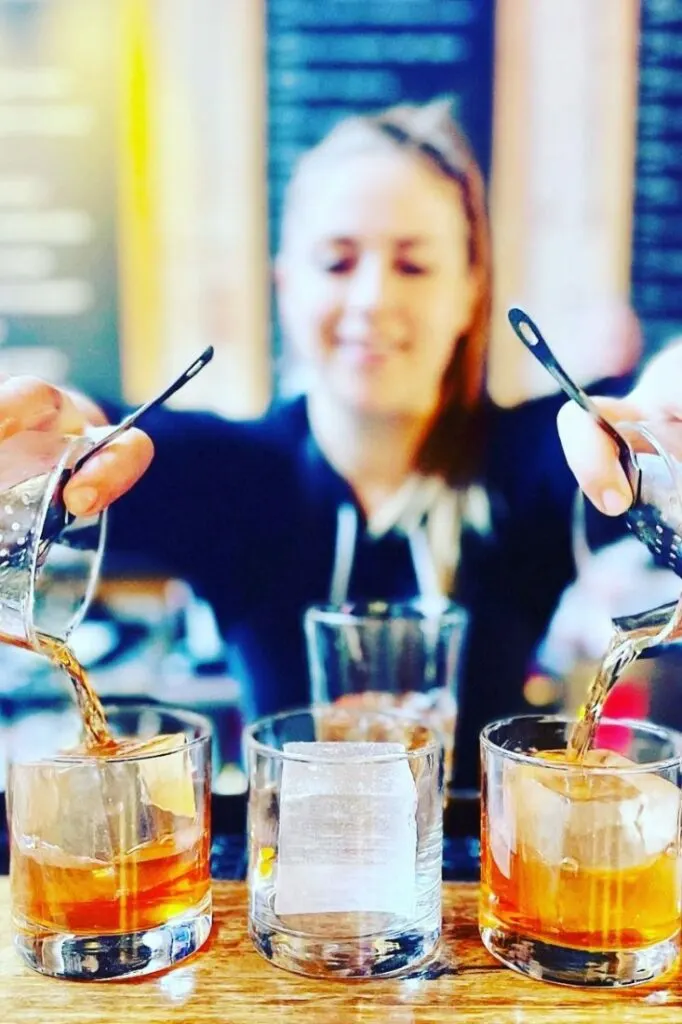 Once you've worked up an appetite adventuring around the city, stop by Angel Share HTX for a snack. There are several things to love about Angel Share. Firstly, it is set in the gorgeous historic district. Secondly, the food is excellent. Thirdly, the interior is super funky. But, best of all, a portion of the proceeds go to helping local charities.

The establishment has four charities that it collects for at one time, and you can vote on which one you'd like to donate to. So come and grab a bite, and give something back to the local community.
Check out the vibrant art on the mural tour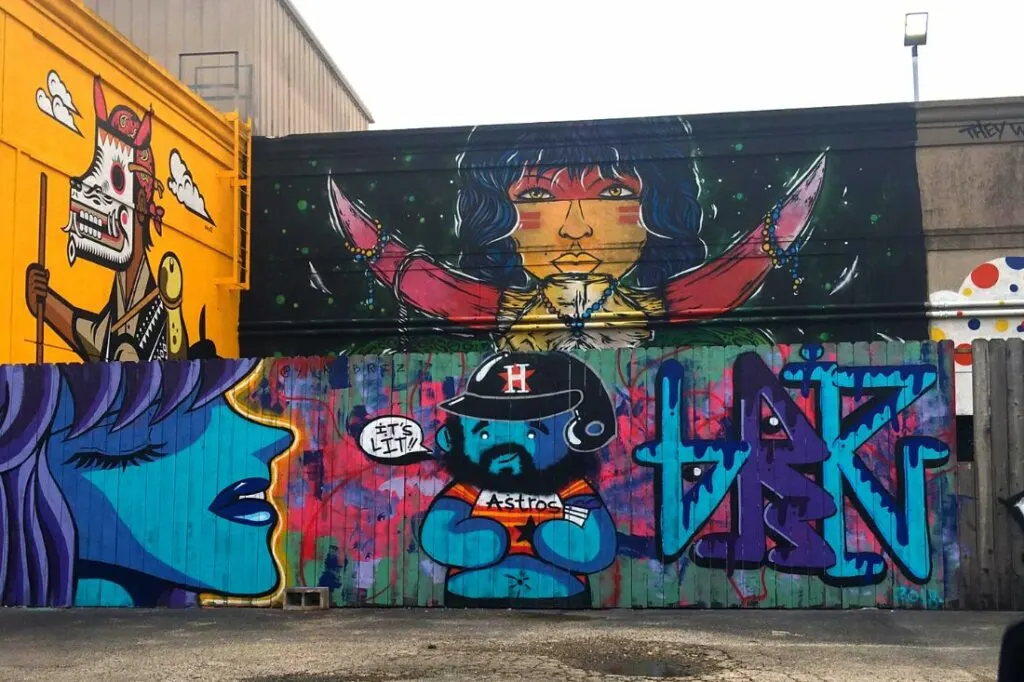 With massive murals and passionate artists, Houston has an incredible street art scene. Spend an afternoon cruising the highlights with a local who knows where to find them on the mural tour.
This is a great way to learn more about Houston and its vibrant art scene. Even better, you're transported around in an electric cart, so your legs can have a break after all the exploring! If you're spending summer in Houston, then I'd really recommend this activity to get a real feel for the city.
Picnic at Market Square Park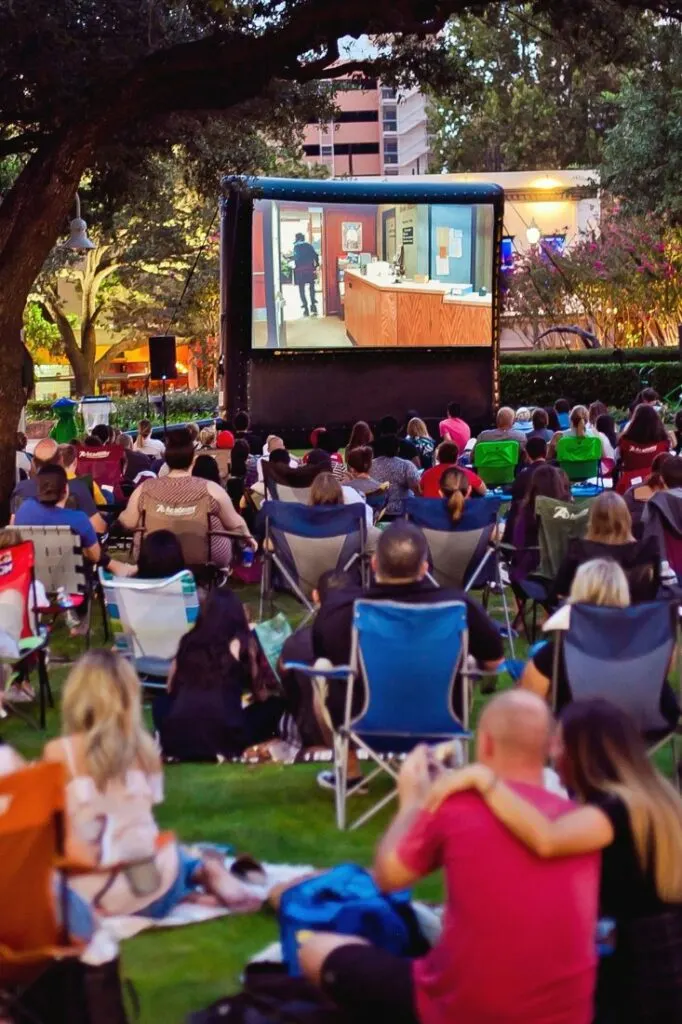 Grab your picnic blanket and head on down to Market Square Park for a wholesome park and picnic day. Once the bustling town centre of Houston, this market still holds a significant place in Houston happenings. The park plays host to a series of mosaic benches, the iconic Huston gargoyles, two dog parks, and a number of events.
If you didn't pack your own picnic, head to the no frills, but very tasty, Greek joint, Niko Nikos. Where, if you come on the weekend, you can benefit from their extended breakfast hours, and Sangria and Mimosa specials.
Watch a show under the stars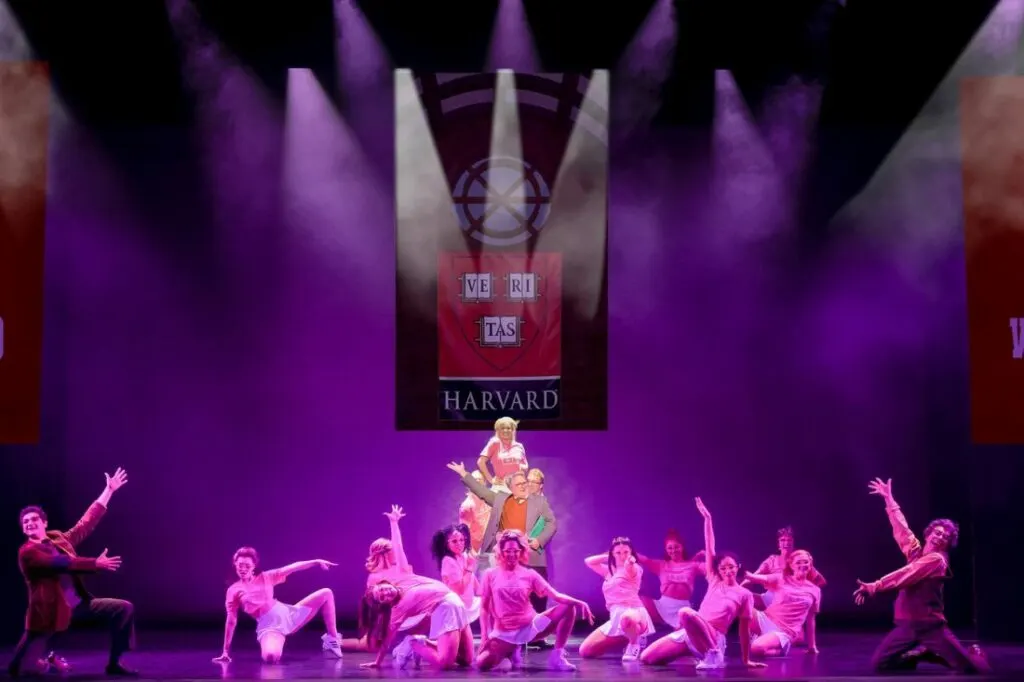 If you're looking for Houston summer events that are equal parts culture and magic, catch a live theatre show under the stars. Not only is this a wonderful experience, it won't break the bank either!
The Theatre Under The Stars (TUTS) organisation began hosting free public productions at the Miller Outdoor Theatre in 1968. Their public theatre initiative was so popular it has continued until today.
Previous seasons have included productions include family favourite The Music Man. While the 2023 event planned is a vibrant celebration of Houston's musical history.
Go mad on Main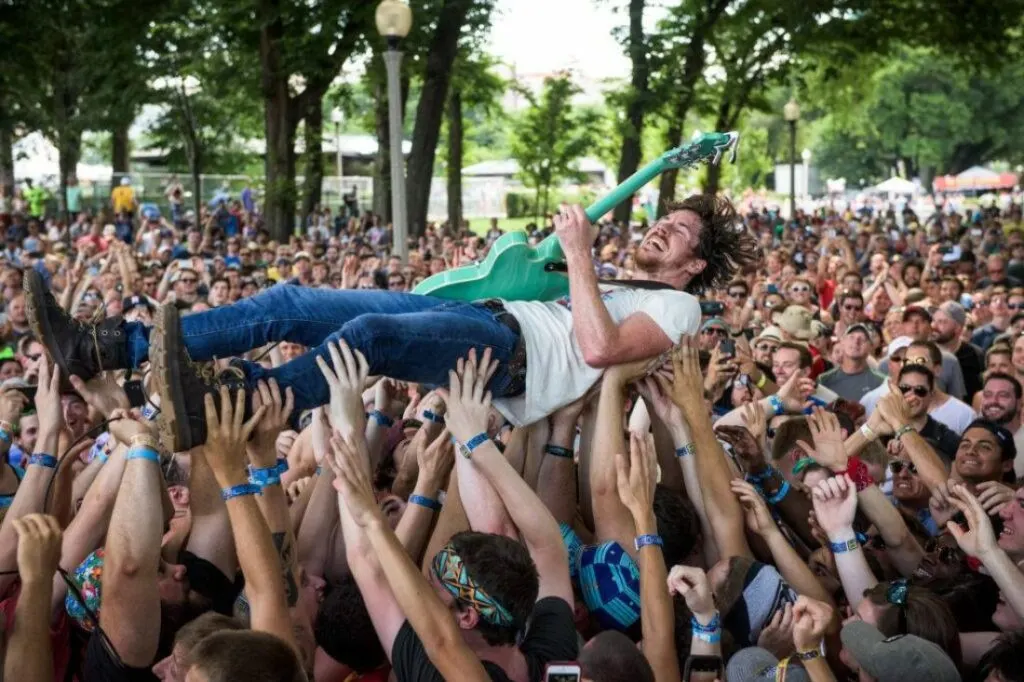 Another must do on the Houston summer events 2023 calendar is the 4th annual Madness on Main Festival. While still relatively new on the events scene, this lively festival is quickly making a name for itself.
Madness on Main is a celebration of independent music. Celebrating upcoming artists who are still finding their feet in the music scene. There is some incredible talent coming out of Houston, so make sure to check it out.
The event takes place on Memorial weekend in late May. While technically a few days before the official start of summer, I couldn't leave this one off the list.
Houston Caribbean Carnival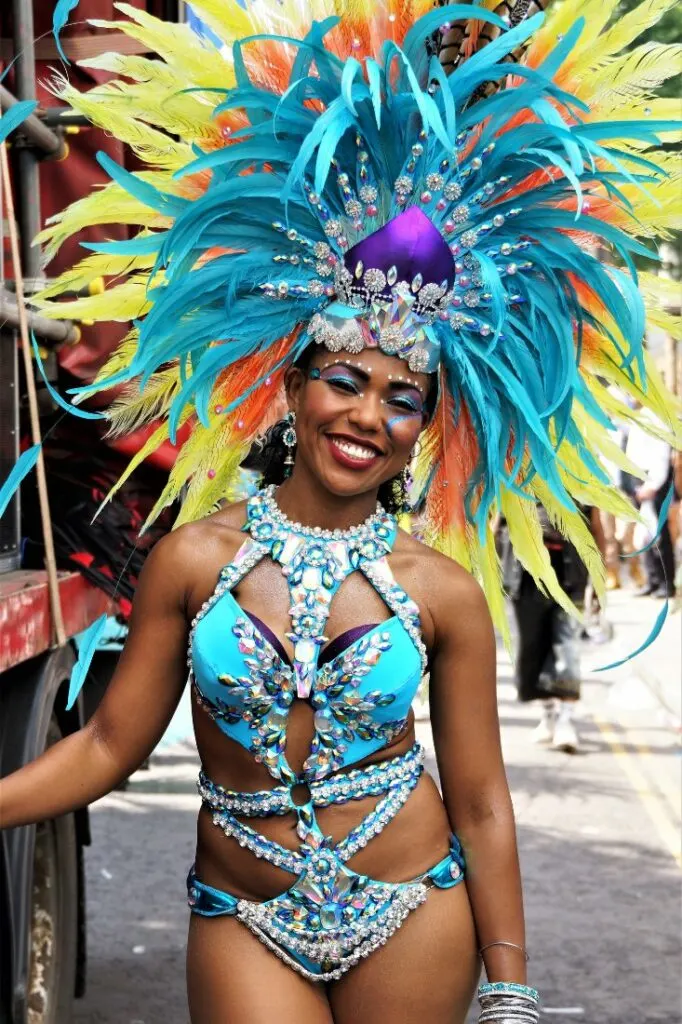 Meanwhile if you're visiting in early July, make your way down to vibrant Houston Caribbean Festival. This fantastic festival is a bright display of colourful costumes, incredible music, and epic dance moves.
The celebrations kick off with a parade through the street, where organised groups competing based on their costumes, energy and creativity. Following the parade there is an epic party including entertainment and delicious Caribbean food. This is seriously such a fun day out!
Tour the Beer Can House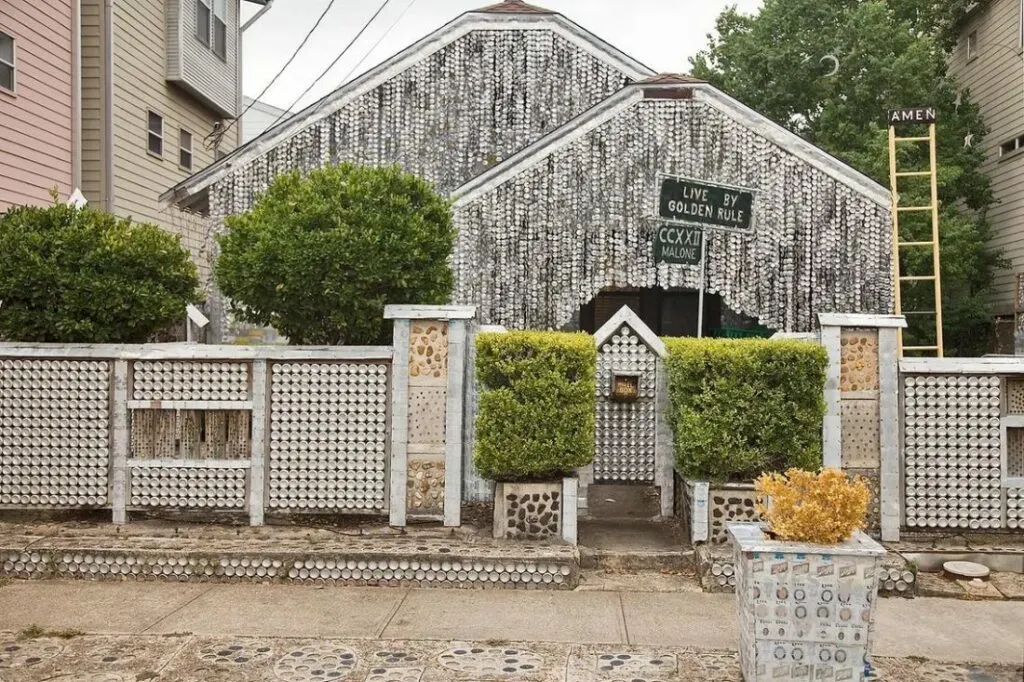 Now I know you've heard of beer gardens, but have you ever heard of beer can houses? The beer can home is what you get when you cross a cross between a home, a 20+ year long art project and a pursuit to avoid mowing the lawn. This one has to be seen to be fully comprehended. But imagine a house, completely armoured in beer cans.
Located in Houston's West, you can do tours of the home and garden, or simply marvel from the outside. If you're looking for a unique activity, this is the one for you.
Go on a scavenger hunt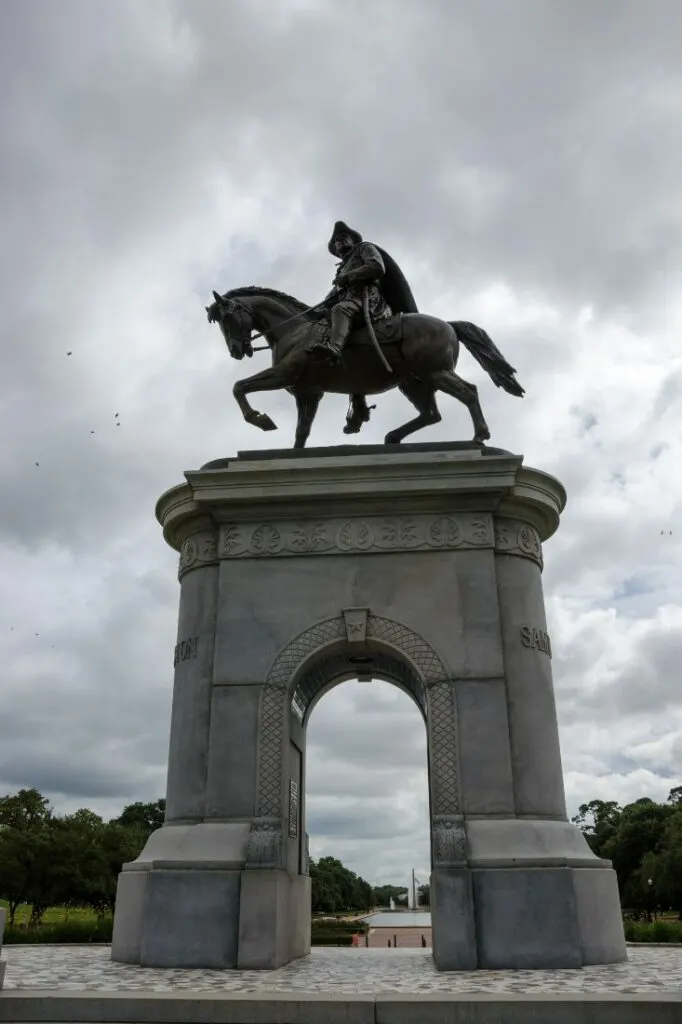 Want to let out your inner child while exploring the city? Go on a good old fashioned treasure hunt!
This family friendly activity is run through an app on your phone. Through riddles and challenges you will be taken on a scavenger hunt across Houston Downtown. Take photos of the answer when you've solved the riddle to collect points.
The whole experience will take about 2 hours and is a whole lot of fun. Bring your walking shoes as you'll cover around 3km on the adventure.
---
Where to stay in Houston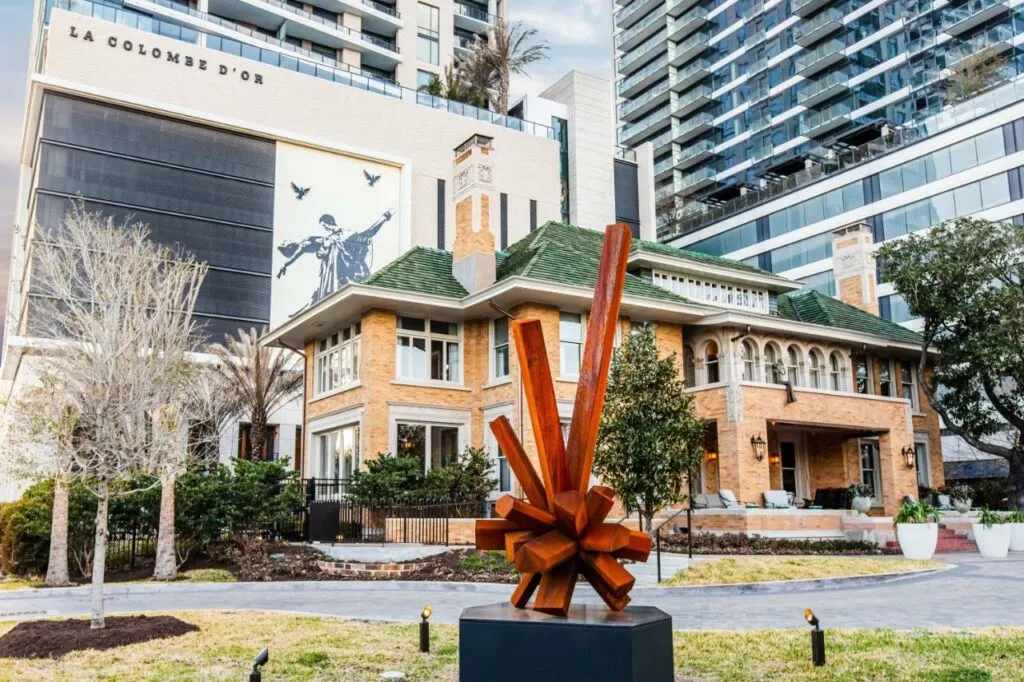 Get ready for a luxurious stay at La Colombe d'Or Hotel. Every aspect of this hotel seems so perfectly thought out, from the large well equipped rooms, to the refreshing pool area. There is also a collection of tasteful art adorning the walls and a funky bar to relax in. Bliss!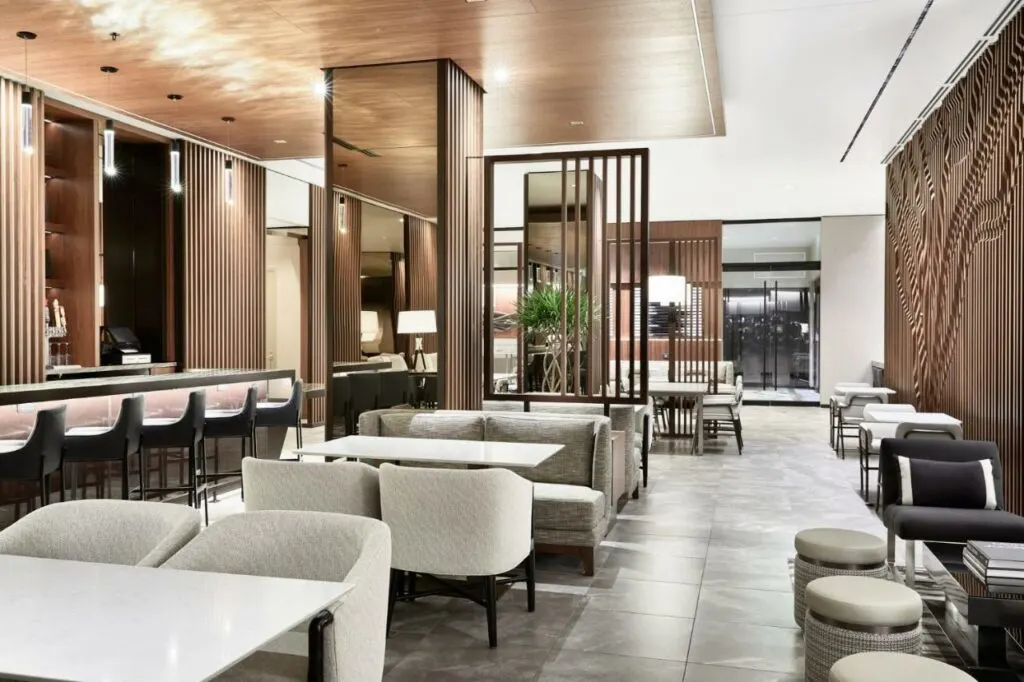 AC Hotel by Marriott is a wonderfully modern and comfortable base for your holiday. Conveniently located in Houston Downtown, you'll be right where the action is. This glamorous hotel features its own bar and gym, and guests can opt in for an incredible à la carte breakfast. Also, the beds here are like clouds!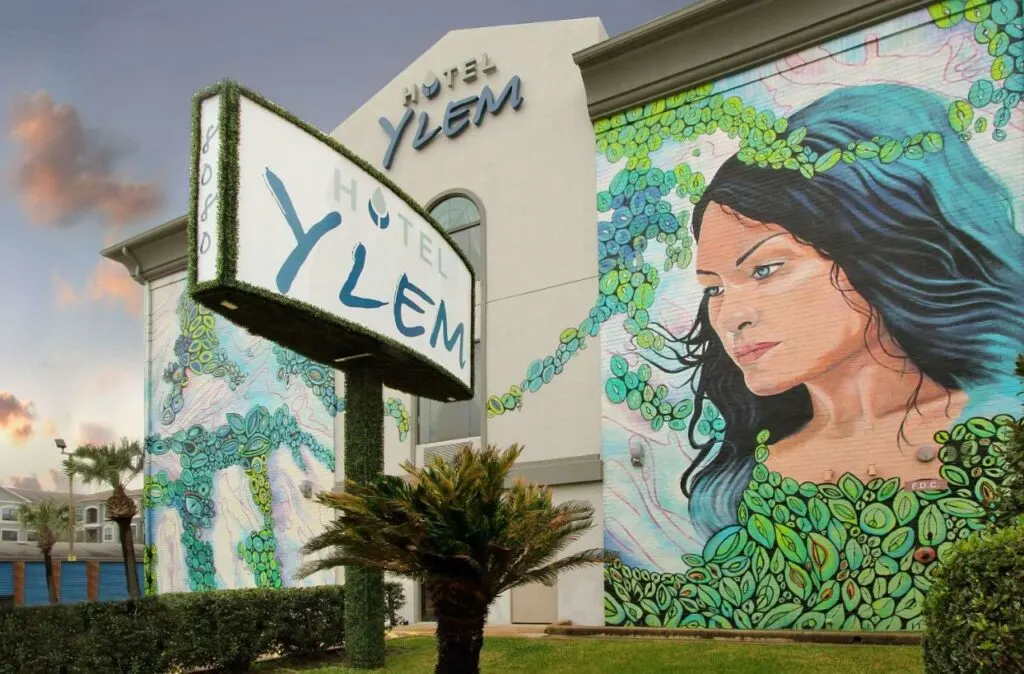 With a fresh and artistic exterior and a retro themed interior, Hotel Ylem is a fantastic budget choice for your stay. The rooms are bright, spacious and air-conditioned, and the staff are super friendly. Furthermore, guests benefit from a 24-hour gym, and free shuttles to various locations, as well as on site parking.
---
So there we are, the best things to do in Houston in summer! Are you planning a trip here? What are you most looking forward to doing? You can let me know in the comments below!
Like this blog post? Then Pin it for the future!