From Zona Hotelera's beachfront hotels to the sprawling resorts of Isla Mujeres, these are the best boutique hotels in Cancun!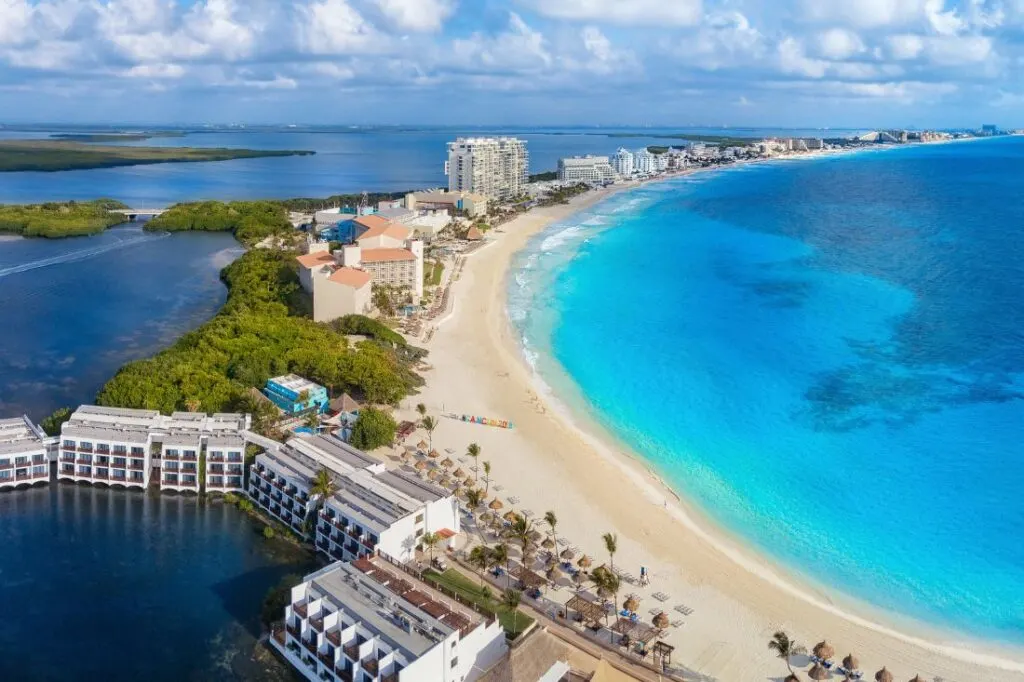 Ah, Cancun. A picturesque paradise that conjures up images of rolling turquoise tides and perfect white sand.
This is a Mexican city that has it all. You've got Mayan ruins, archaeological sites, attractions, shopping, plus some of my favourite ever boutique hotels in Cancun.
And few places appeal so much to so many different people.
You get your explorers, wanting to get a glimpse of one of the world's most beautiful places and soak up the Maya culture. You get the families, wanting to unwind by the pool while their kids learn watersports. And you get the spring breakers, coming in their masses to let loose and enjoy the party scene. Even if they're suspiciously old to be on a real spring break.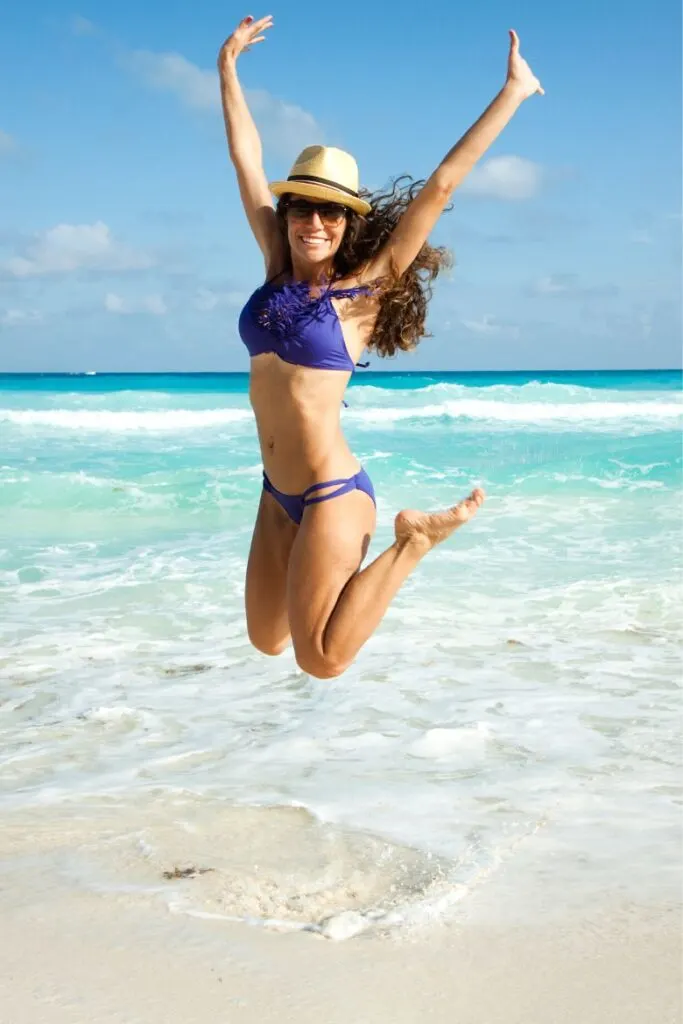 Cancún is all of these things at once. You shouldn't make the mistake of dismissing it as a party town, or just another beach paradise. Cancún is the whole package and has so much to offer, and what you get depends on where you stay.
There are loads of different neighbourhoods in this part of Mexico, all with their own individual charms and traits. Not sure where to start? No problemo. Just keep reading.
Planning a trip to Cancun? Check out my Cancun guide for all the best things to do in the area!
Where to stay in Cancun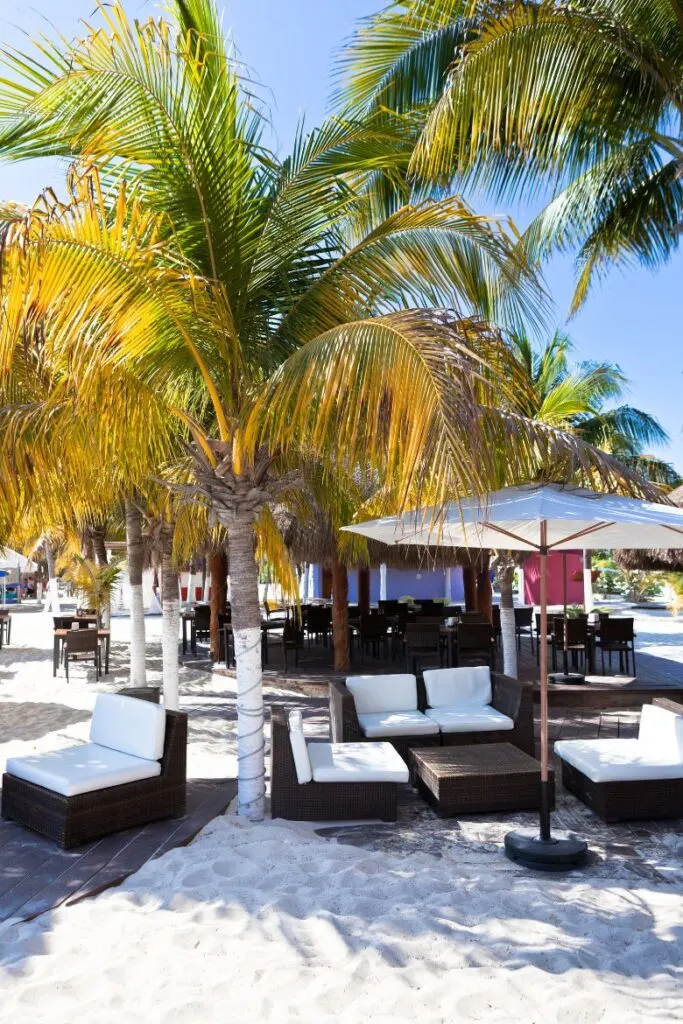 One of the best things about Cancún in Mexico is that you get a totally different impression of the city depending on where you go. If you went twice but to two different neighbourhoods, I guarantee you'd have a totally different experience. This is because the neighbourhoods and surrounding areas are so vibrant and unique, with their own distinct characteristics. It's awesome.
Wherever you go in Cancun, you're pretty much guaranteed to have a great time. However, there are a few neighbourhoods I'd personally recommend if you're planning a trip.
Zona Hotelera – this is Cancun's main tourist hub, and probably the neighbourhood you've seen in advertisements. It's the heart and soul of Cancun's tourism scene, and you can expect beautiful beaches, sprawling, all-inclusive luxury resorts, bustling bars and beach clubs.
El Centro – Cancun's busy and bustling downtown, El Centro promises a more authentic experience of Mexico – and it's usually a bit cheaper too. Because it's still heavily populated by tourists, El Centro is one of the safest parts of Cancun.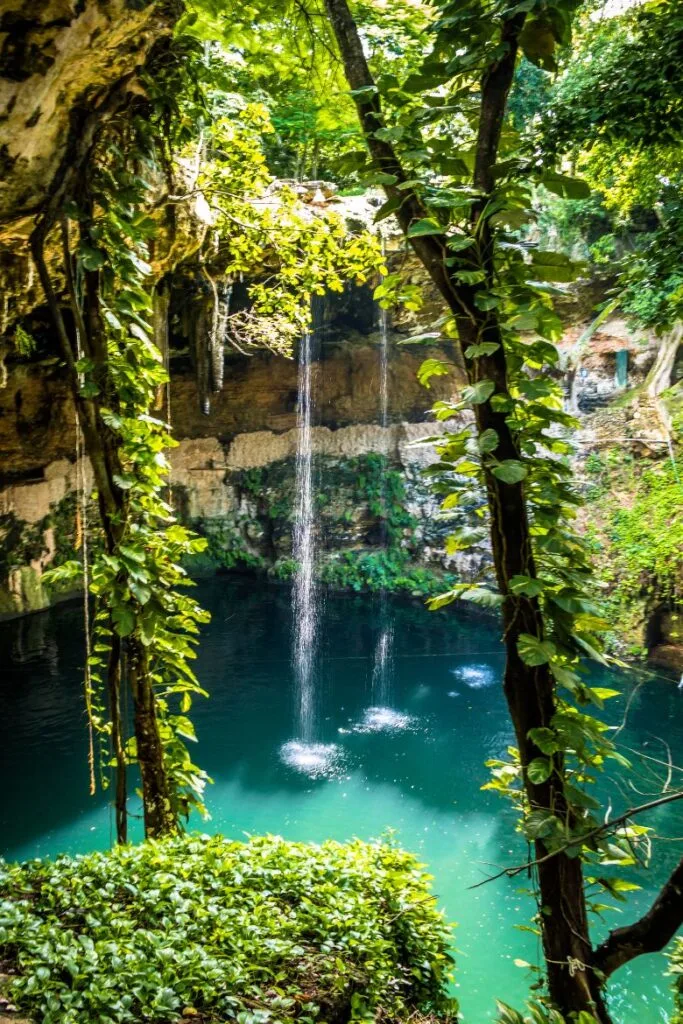 Isla Mujeres – Isla Mujeres is actually an island off the coast of Cancun, located around 15 minutes away by boat. Isla Mujeres is all white-sand beaches, crystal clear waters and palm trees – a real island paradise. It's a lot quieter than other areas, so perfect for relaxation or for families. There's water sports, Mayan ruins, plus some of the best boutique hotels in Cancun.
Puerto Morelos – Often seen as the coolest neighbourhood in Cancun, Puerto Morelos is vibrant, almost overspilling with character. Free from the crowds of other districts, it has the same beautiful beaches, and tons of nearby attractions: Mayan ruins, Botanical Gardens, and the Puerto Morelos National Park.
Playa del Carmen – Playa del Carmen has transformed from a sleepy fishing village into one of the most lively and luxurious areas close to Cancun. While it's a bit further away than other destinations, it's now an iconic destination in its own right.
Puerto Juarez – If you want to avoid the crowds and the tourists, head to Puerto Juarez. This fishing village is bursting with charm, and has quieter beaches and a much more chilled atmosphere. It's also the place where you'd catch the ferry to Isla Mujeres.
---
Best Boutique Hotels in Cancun
Luxury Hotels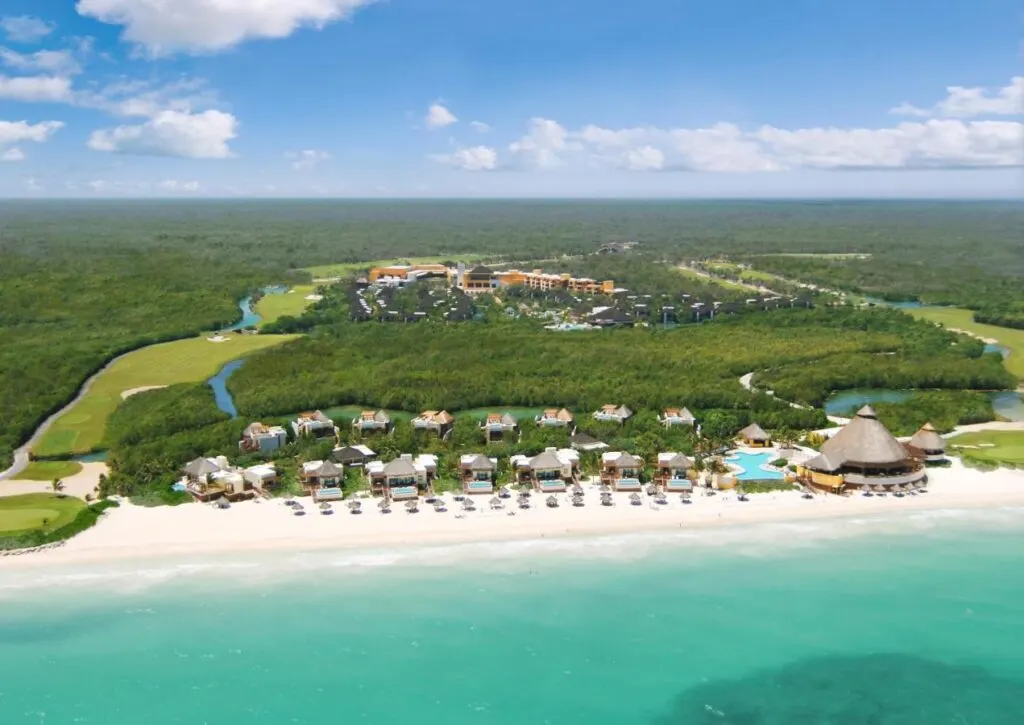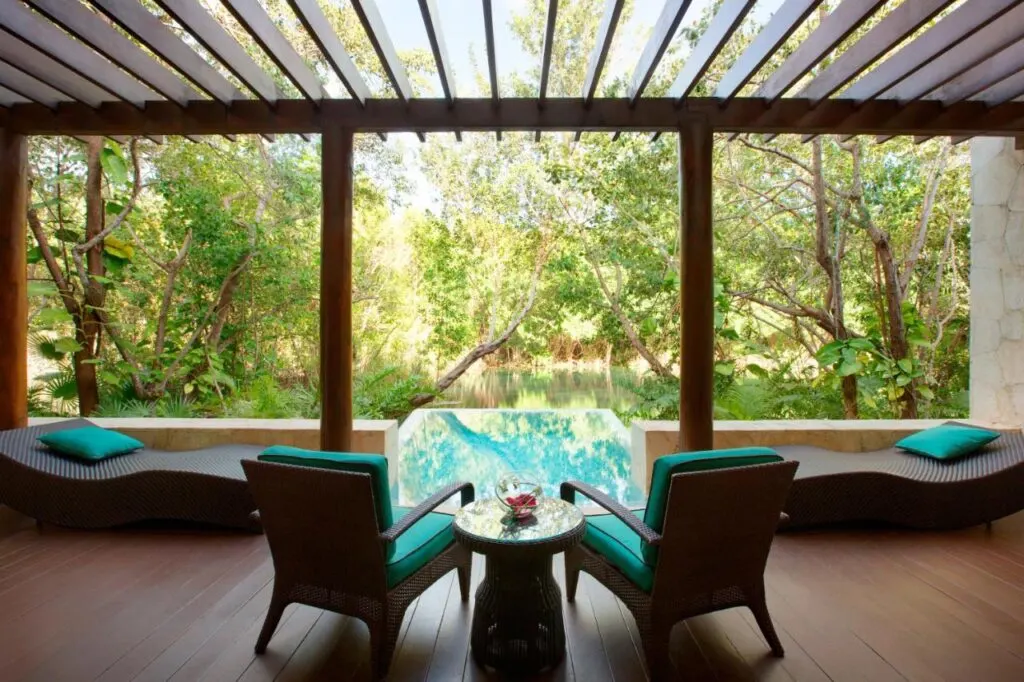 Stepping into the Fairmont Mayakoba is like stepping out of the real world – let alone the city.
A series of buildings connected by waterways, surrounded by lush tropical forest, this is one of the most unique Cancun hotels. If you've got the cash to splash, it's seriously worth it. You'll enjoy spa treatments, restaurants, and bars – including a swim-up one, so you don't even need to leave the pool.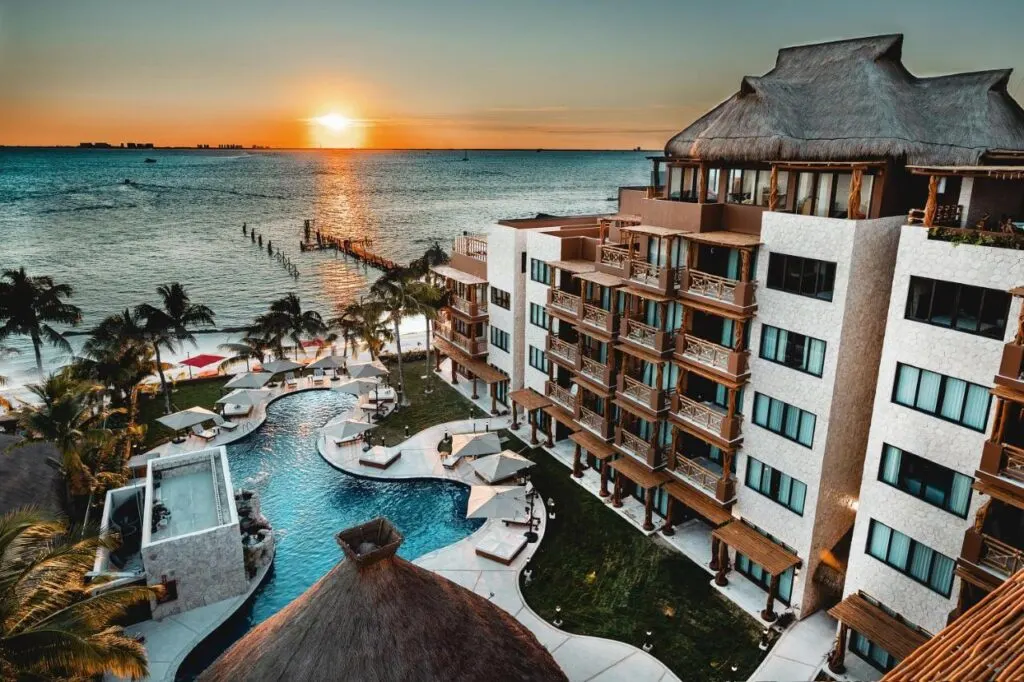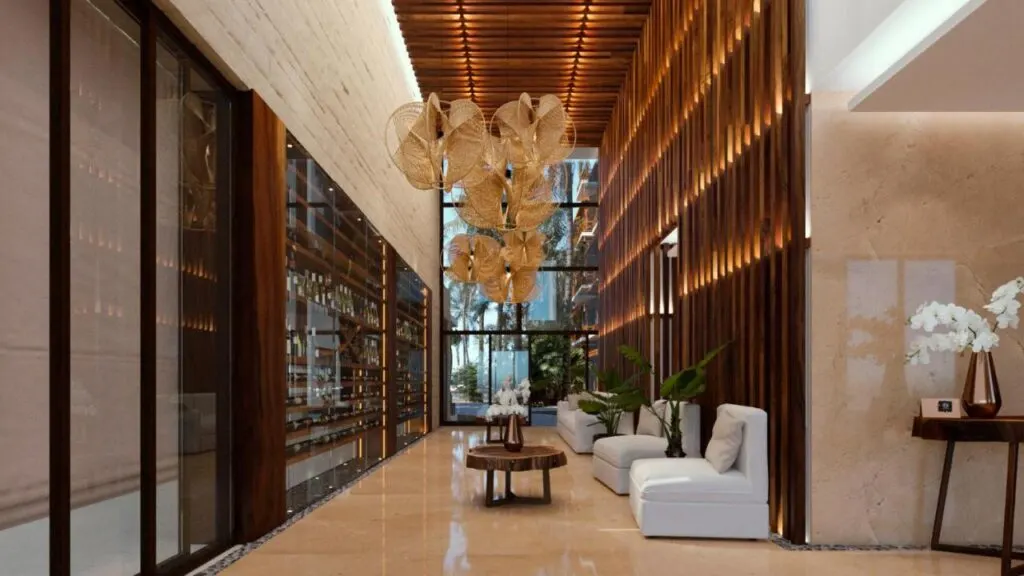 Just steps away from Pescador Beach in Isla Mujeres, you'll come across Hotel Beló. This beachfront hotel has mesmerising views of the rolling waves or the extensive outdoor pool.
But even without the views, it'd be worth your time and money – Lancheros Beach and Paraiso Beach are also just a stone's throw away, plus a bar and an on-site garden. Basically, if you're into the outdoors, you'll love it here.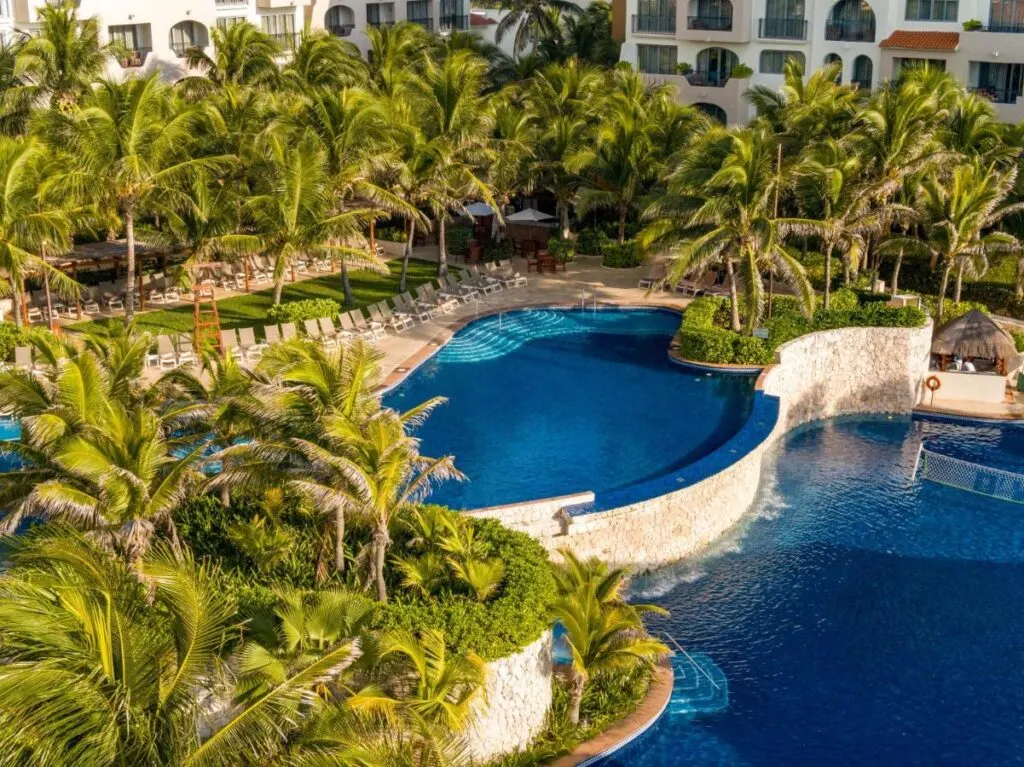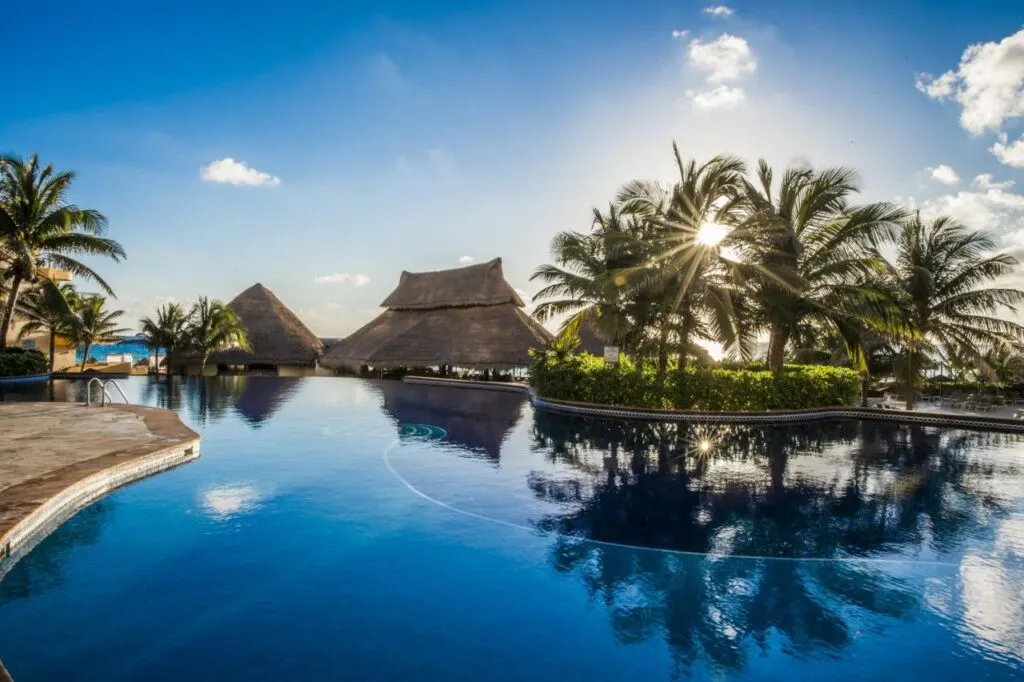 Want lagoon views and world class service so good you literally feel like you're in paradise? Head to Fiesta Americana Condesa.
Here you've got three palapa-sheltered buildings, surrounded by a twisting outdoor pool. That's not to mention views of the Nichupte Lagoon, on-site spa, plus Mexican and Argentinian restaurants. Yum. If that's not enough to sway you, one of Cancún's best beaches is a stone's throw away.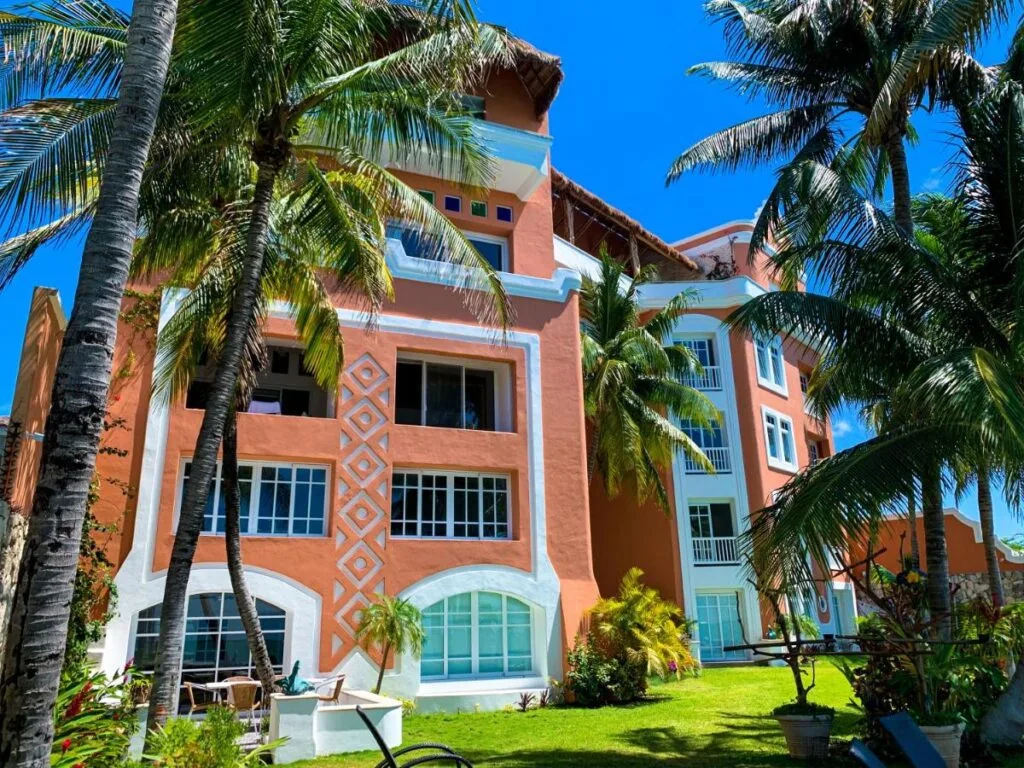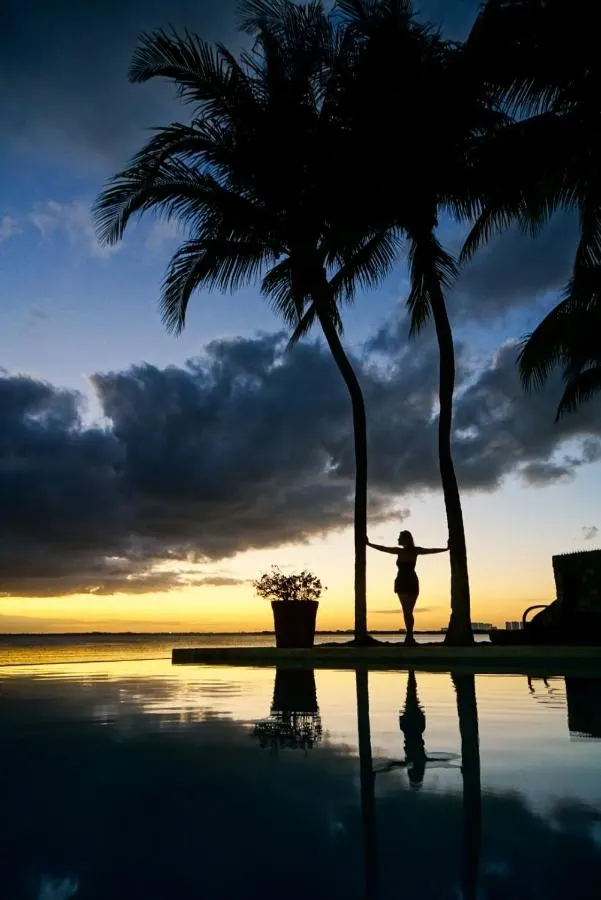 Staying in the bustling hub of Zona Hotelera doesn't mean getting lost in a sprawling resort. Nope, the area is actually home to one of the best Cancun boutique hotels: Casa Tortugas.
While Playa Tortugas beach is just a 2 minute walk away, you're also close by a watersport marina in case you want to step things up.
Mid-range Hotels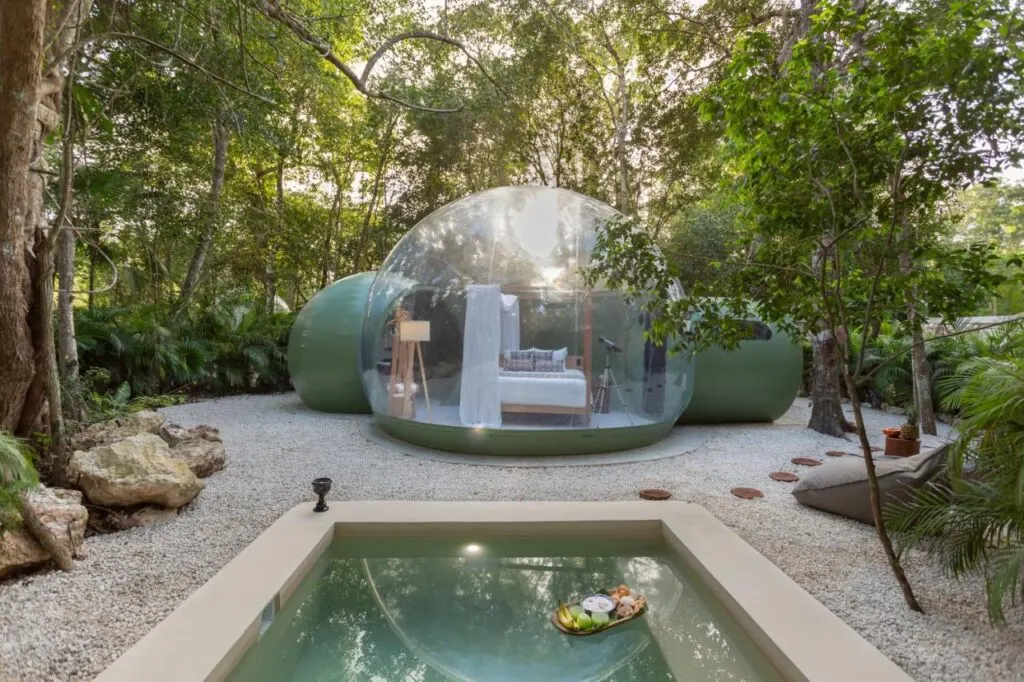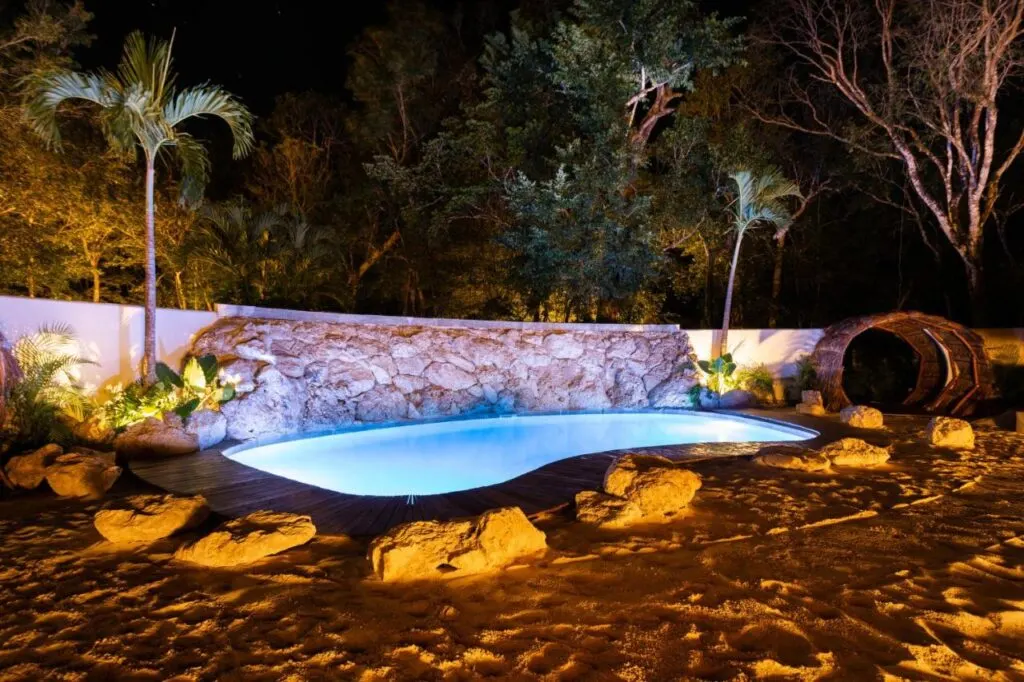 Now, if you're looking for really special boutique hotels in Cancun, you've got to head to Oom Bubble Boutique. Here, each room is contained in its own bubble pod.
What's more, each has access to its own patio with a pool view, so you can enjoy the outdoors. Aside from that, there's an outdoor pool and bar – plus, it's located in Puerto Morelos, Cancun's coolest district.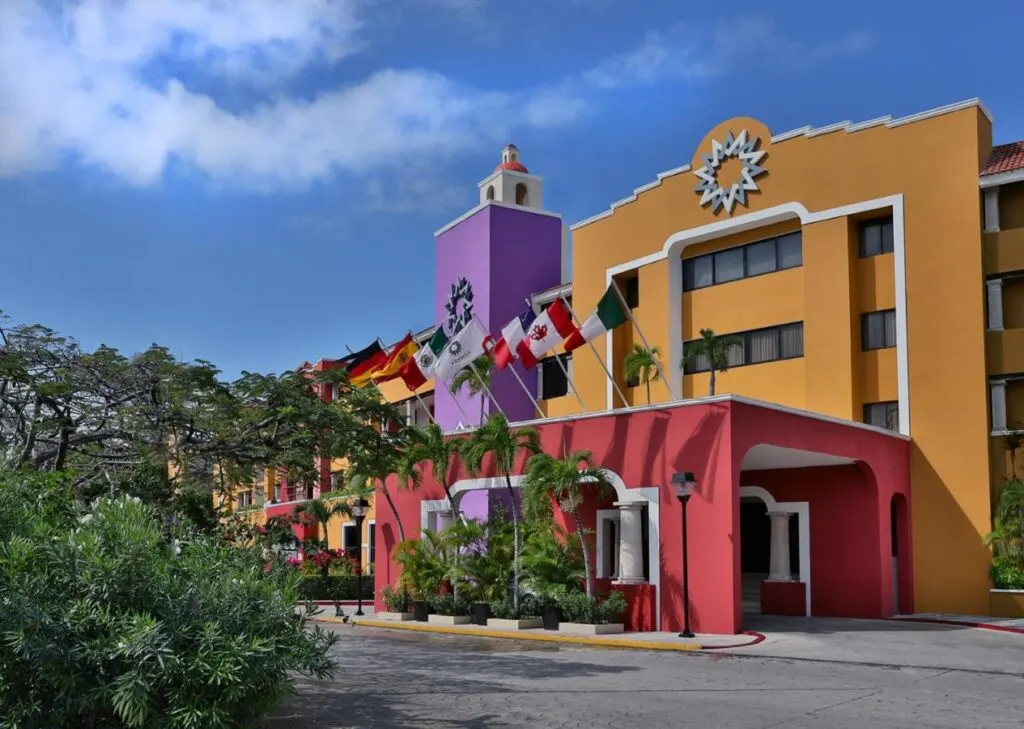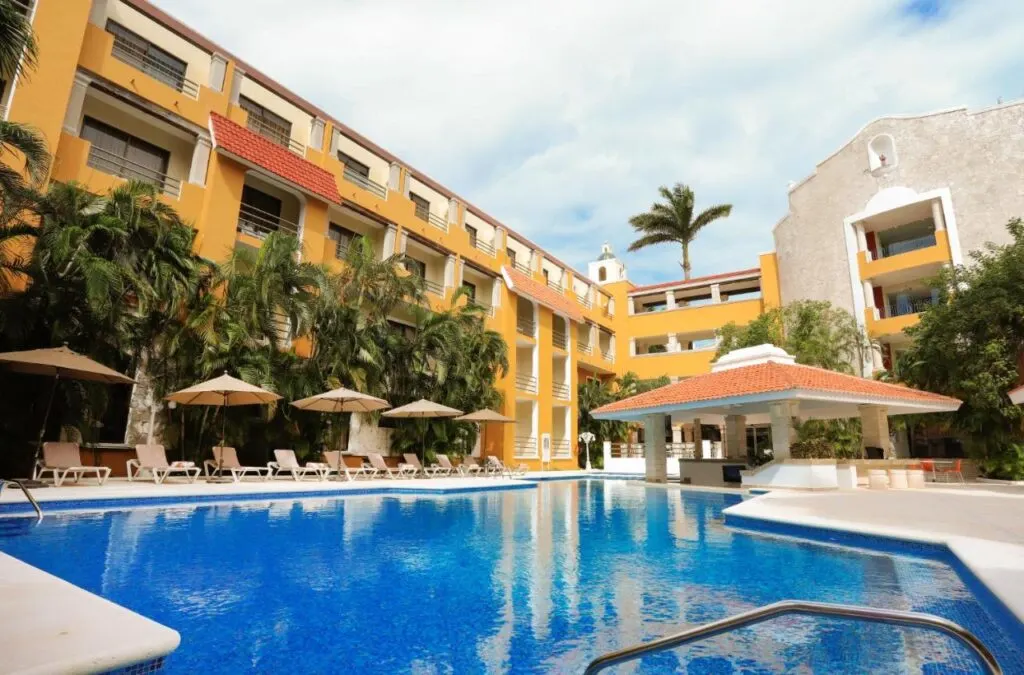 Want to stay in the heart of Cancun? Head to Adhara Hacienda in El Centro, where you'll be in the middle of the action.
This is a great place for sightseers because you can quickly walk to loads of the city's most popular sites and attractions, plus shuttle buses are provided to the best local beaches. In terms of location, this is one of the best Cancun hotels for sure.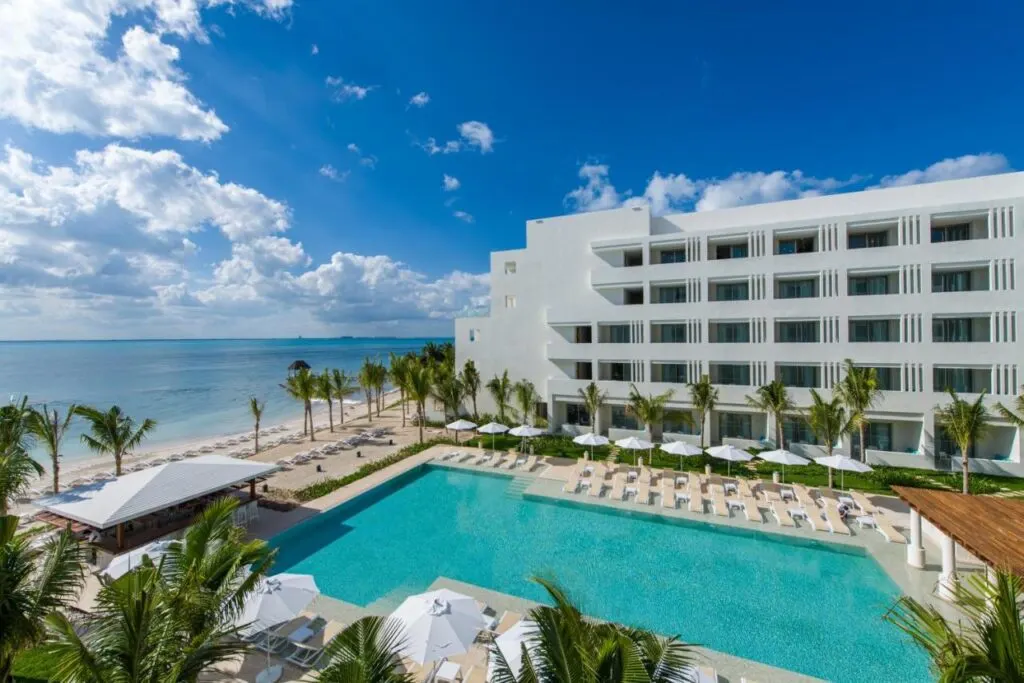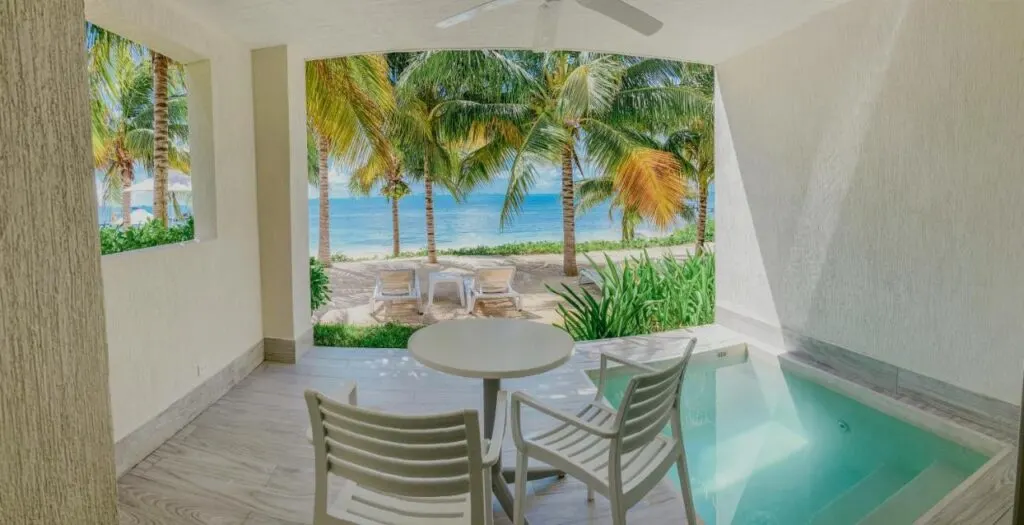 One of the great things about Cancún? You're never far from the water. At Izla Beach Front Hotel, the clue is in the name: you're just steps away from Pescador Beach, and loads of rooms come with a sea view.
Paraiso Beach, Lancheros Beach and Indios Beach aren't too far away either, and there's a pool too – few Cancun hotels give you that much swimming ability.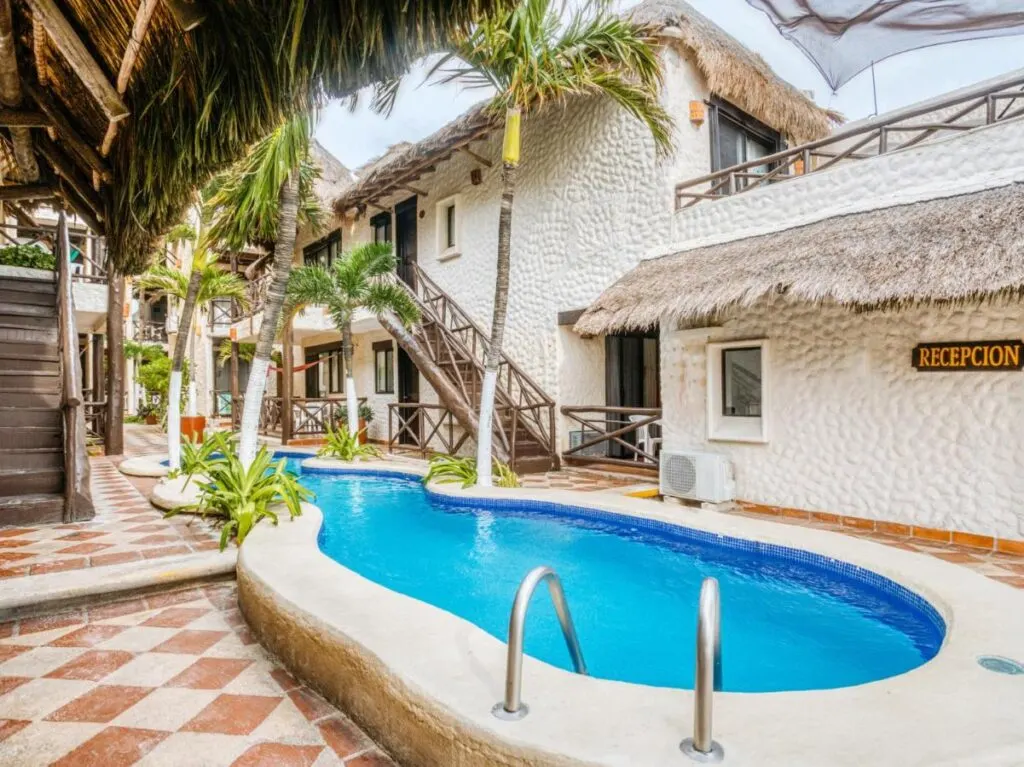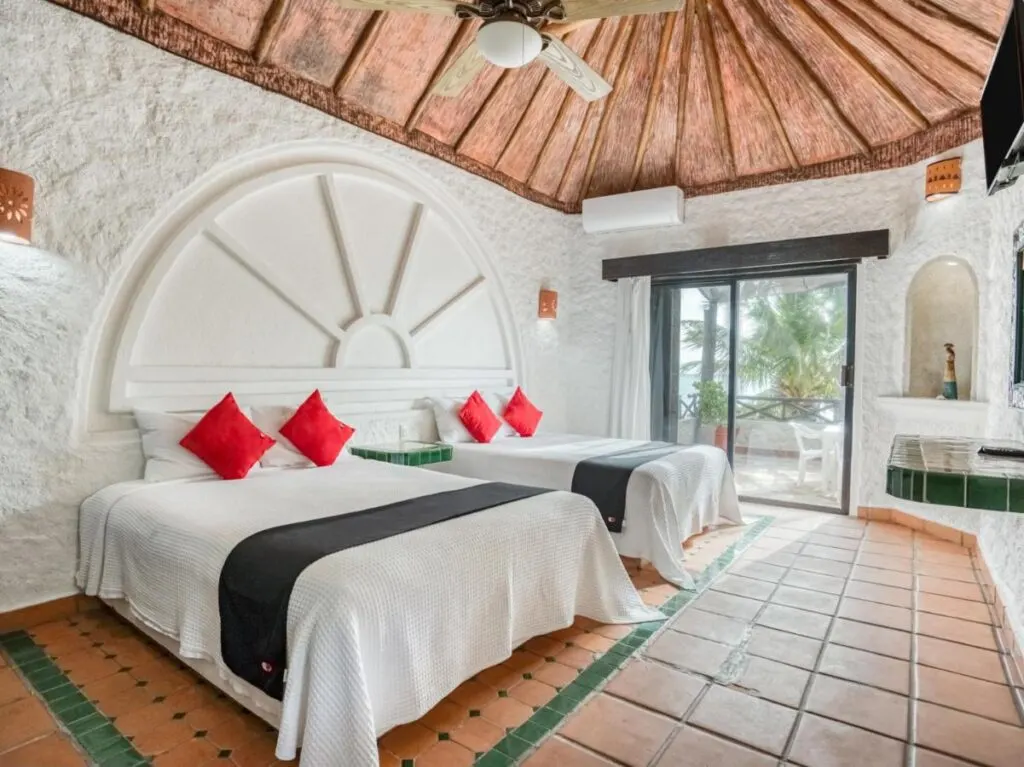 If you want to relax, unwind and enjoy everything that Playa del Carmen has to offer, make Capital O Mimi Del Mar your first stop. This centrally located hotel is stunning inside and out, with an outdoor pool as well as access at the beachfront.
Inside, everything is airy and pretty, with spacious and well-equipped rooms – I can guarantee you'll feel refreshed at the end of your stay.
Budget Hotels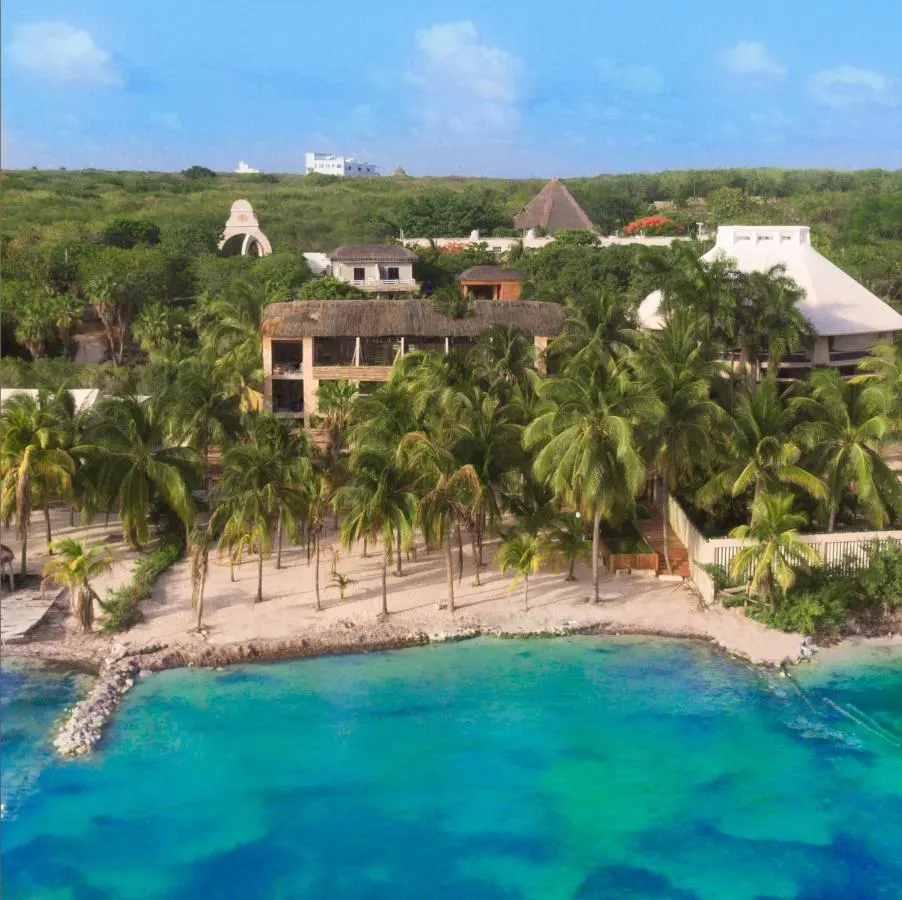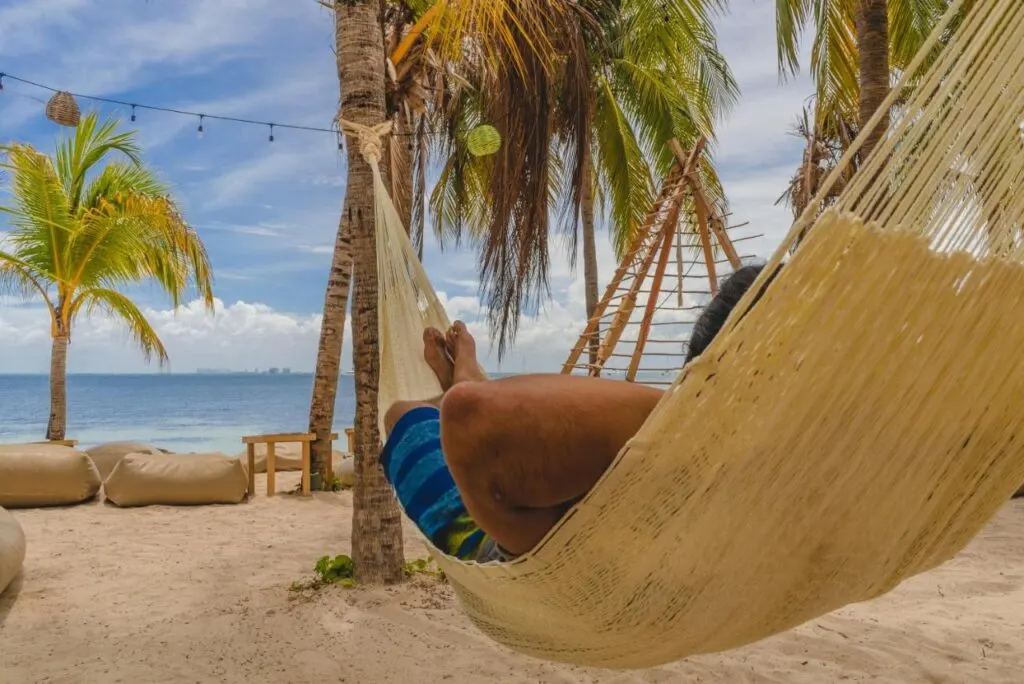 Nomads is one of my favourite boutique hotels in Cancun: I love the quirky character of the place. It's all beach-themed, which is fitting as it's situated on the south beach of Isla Mujeres. Aside from that, you've got a seaside pool bar, sunbeds and hammocks.
Nomads also host lots of on-site social events for people to mingle, so it's a great option if you're solo travelling or looking to meet new pals.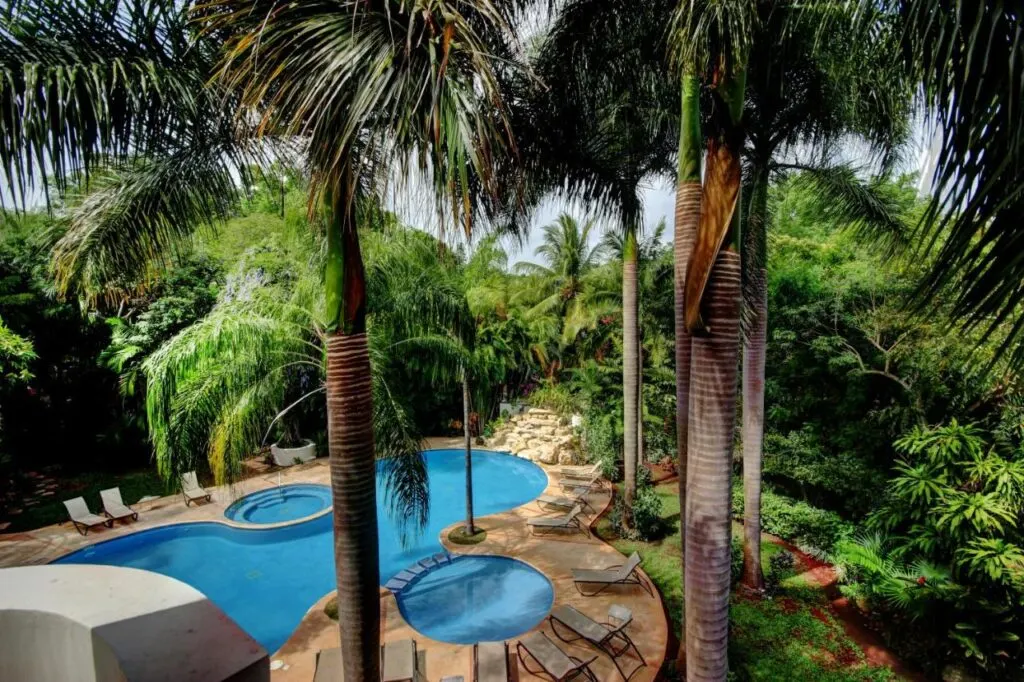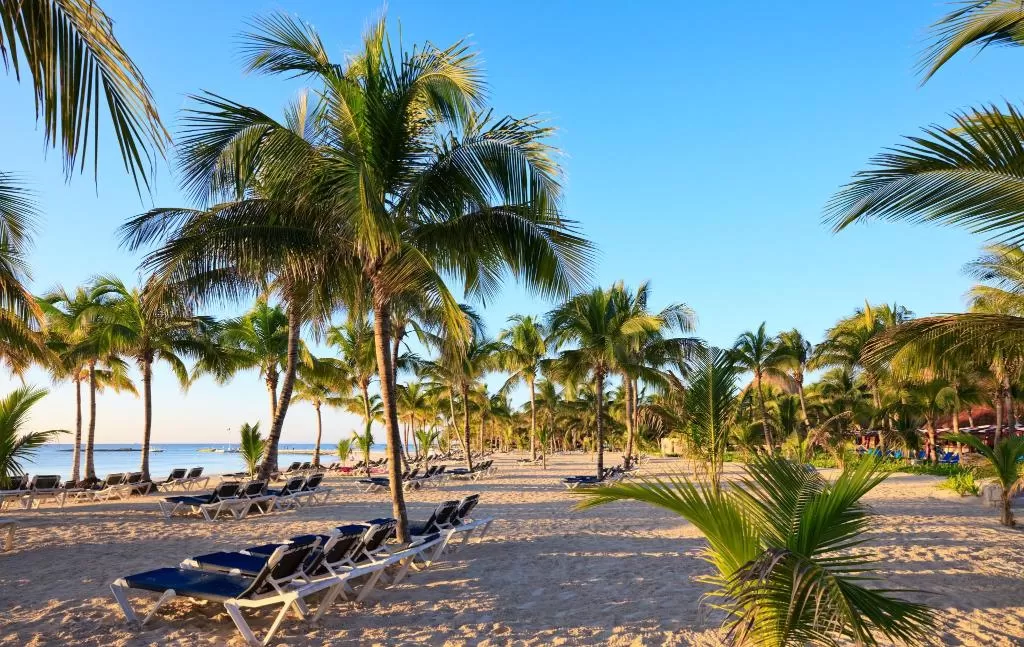 The Riviera Maya Suites are a bit like stepping out of the city and into pure wilderness. That's because they're surrounded by lush landscaped gardens. The outdoor pool in particular will make you feel like you're somewhere else entirely.
This is a great option if you'd like a little more space, as instead of single hotel rooms you've got whole apartments. Want to try your hand at watersports? Snorkelling and sport fishing are available just steps away.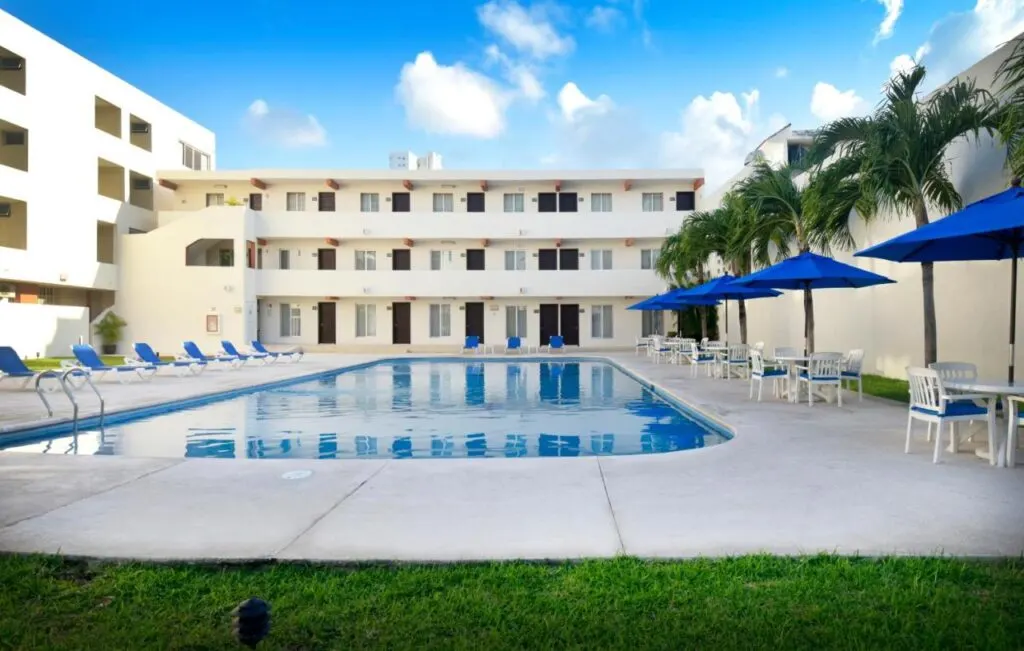 If you want to stay somewhere a little cheaper – that's still a whole lot cheerful – consider Hotel Bonampak in Cancun's downtown. You've still got the luxuries of an outdoor swimming pool, private balconies from the bedrooms, and easy access to some of the city's best attractions, so you can't really go wrong.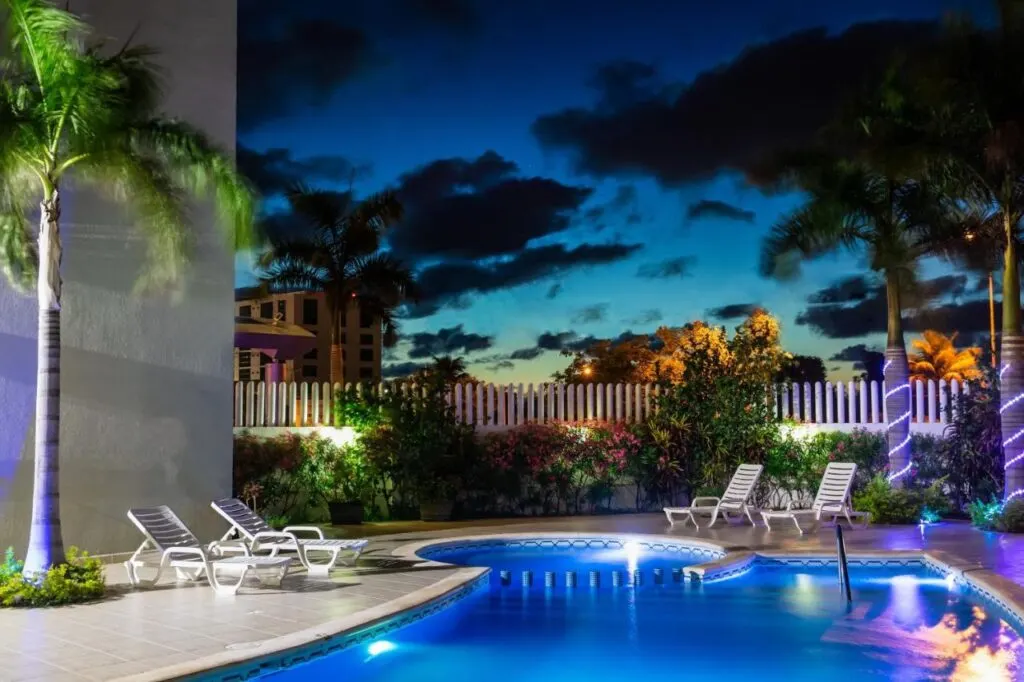 Travelling to Cancun on a bit of a budget? No worries. Save your pennies while still enjoying your stay in style at One Cancun Centro. Unwind in the outdoor pool, relax in your room, or enjoy easy access to some of the city's best locations.
---
So, those were my favourite Cancun hotels – but what about you? If you've already stayed in this part of Mexico, share your recommendations for my next trip (I bet I'll be back soon).
And if you're planning your first visit, as always, have an awesome time!
Like this blog post? Then Pin it for the future!