Planning a trip to Montenegro? From renovated palaces to beach side villas and mountain retreats, these are the best boutique hotels in Montenegro!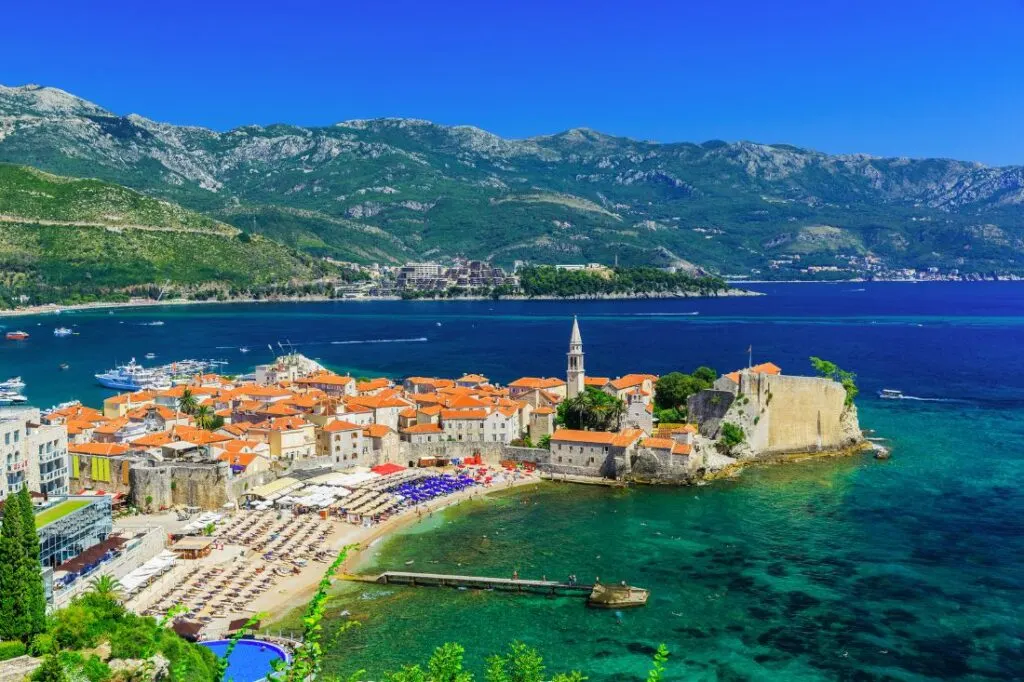 What can I say, I absolutely love Montenegro. It's like Croatia was 20 years ago (though it's getting a lot more popular now!)
Montenegro is a small but stunning country on the Balkan coast of Southeastern Europe. Set on the Adriatic Sea, the country stretches inland to rugged peaks.
Travelling around Montenegro is a dream. From picturesque medieval villages, to the drastic juxtaposition between the calm coastline and dramatic mountains, to the friendly locals who are always up for a chat, there really is something for everyone here.
If you're planning to visit this country, I have good news: there are some incredible boutique hotels in Montenegro to choose from. And you've come to the right place to see what's on offer!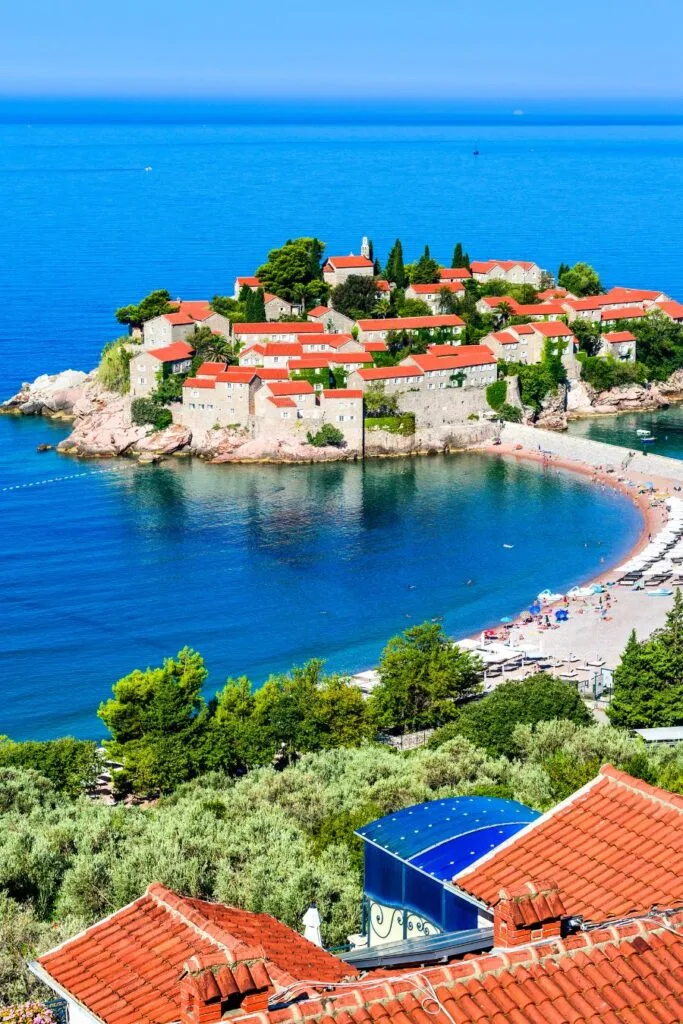 Stay in a gorgeously renovated 18th century palace, sitting on the water in a UNESCO Heritage listed town at Heritage Grand Perast. Enjoy the tropical beach holiday vibes of Nikki Beach in Tevat, or hike the rugged peaks surrounding Bali Mountain Resort.
To help with your planning, I have created a list of my favourite Montenegro boutique hotels. These hotels are spread out across the country, so I have also included a quick guide on the different popular areas.
No matter where you stay, I'm sure you'll soon love this country as much as I do.
If you're coming from Croatia, then make sure you read my guide all about travelling from Dubrovnik to Montenegro. This is a really popular route and I break down the best way to do it.
Where to stay in Montenegro
Budva – Budva is a seaside town, with excellent beaches. This is one of the most popular places to stay in Montenegro, and there is no shortage of restaurants and bars.
Perast – A spectacularly pretty town with UNESCO Heritage sites in the Bay of Kotor. Perast has some incredible boutique hotels and provides the best views to the bay's islets St. George and Our Lady of the Rocks.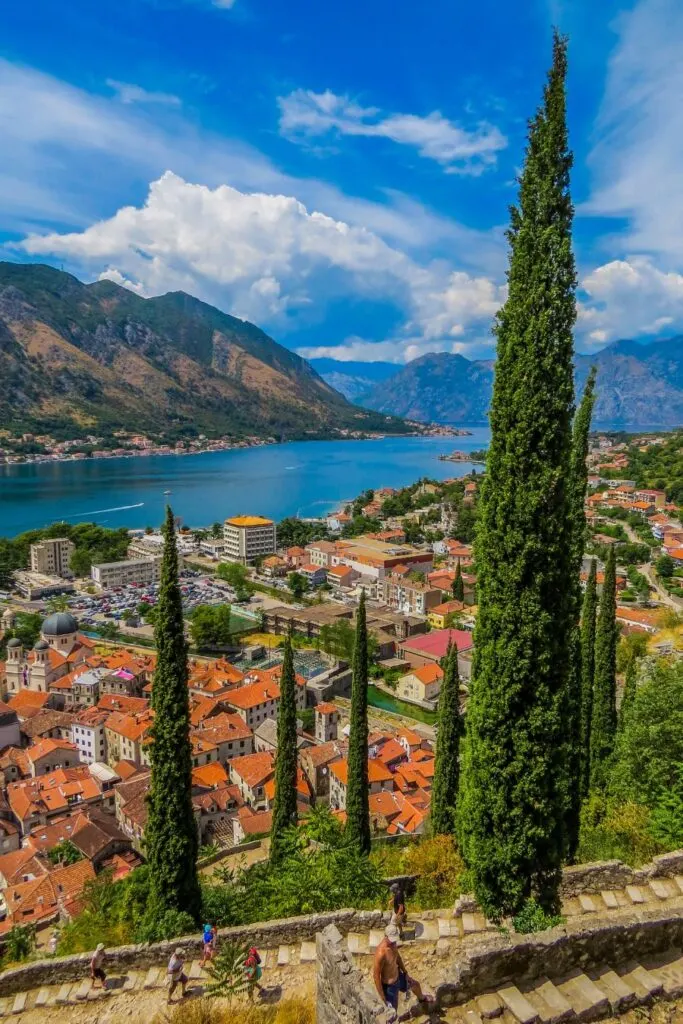 Kotor – A haven for backpackers in the Bay of Kotor of the Adriaic Coast. Kotor is a gorgeous fortified town, it has a lively atmosphere and a great combination of daytime activities and nightlife.
Ulcinj – Ulcinj is a small seaside town with a location identity crisis. A great place to stay in the southern end of Montenegro, very popular with Albanian holiday goers.
Cetinje – Once the Royal Capital of Montenegro, this is a great base if you're looking to spend your days hiking in the Lovcen National Forest, but still want day trip access to beaches.
---
Best Boutique Hotels in Montenegro
Luxury Hotels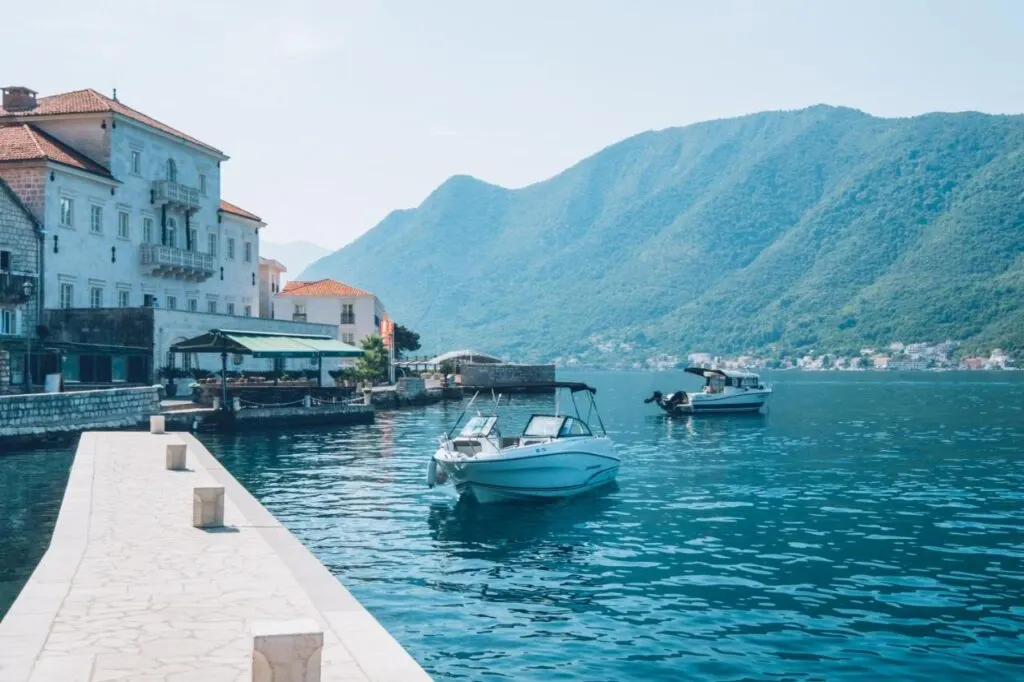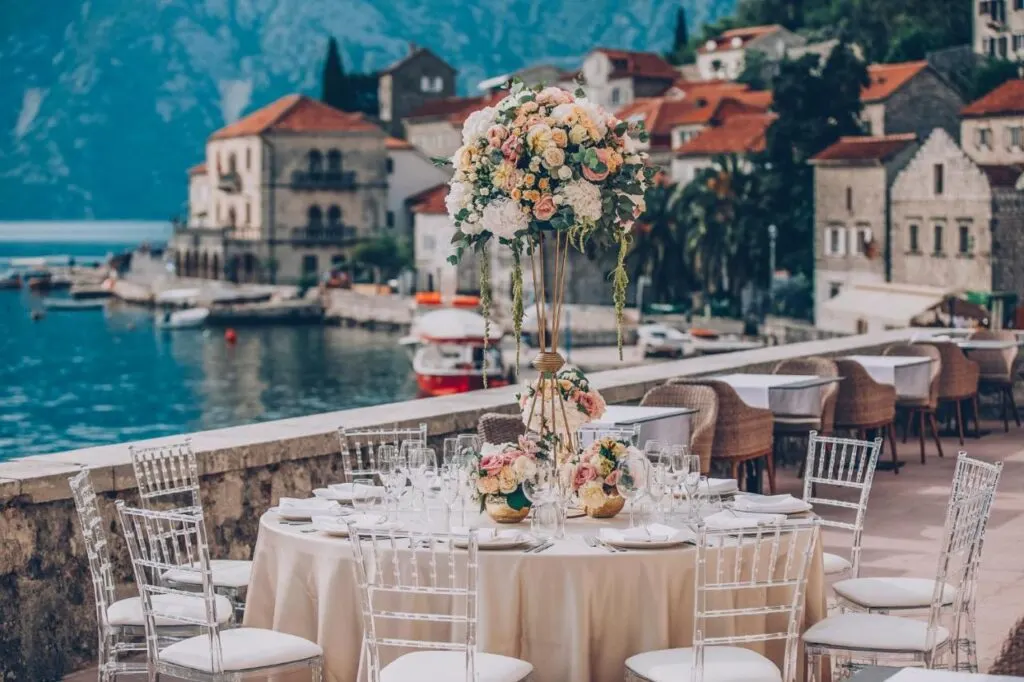 For so many reasons, this is my top choice of boutique hotels in Montenegro. Firstly, the building itself is an 18th century palace.
Secondly, it is located directly on the Bay of Kotor in the UNESCO Heritage town of Perast.
And thirdly, as if the first two weren't enough, the hotel offers picturesque waterfront dining, incredible food and excellent facilities.
From the epic, ancient surroundings, to the thoughtfully provided extras and top class service, you will feel like royalty during your stay at Heritage Grand Perast.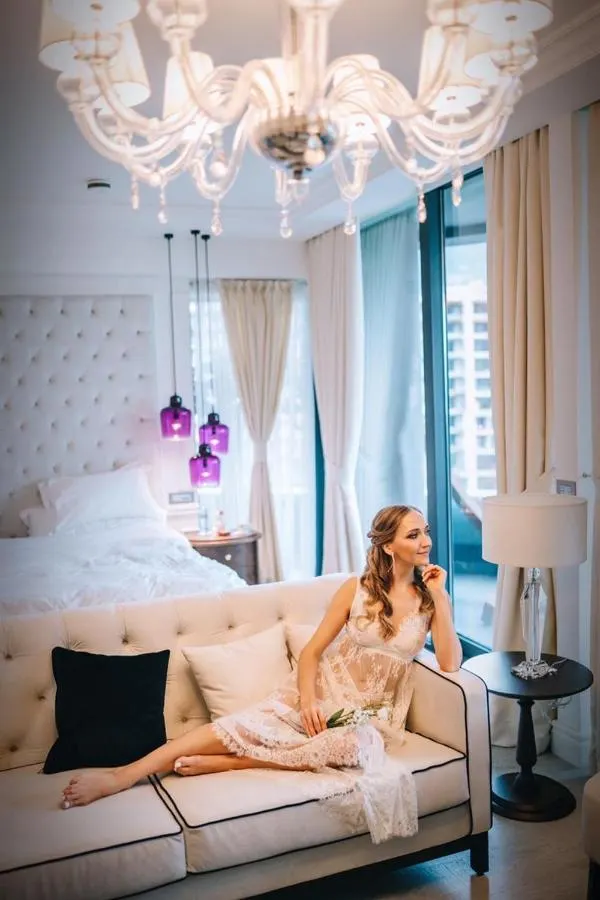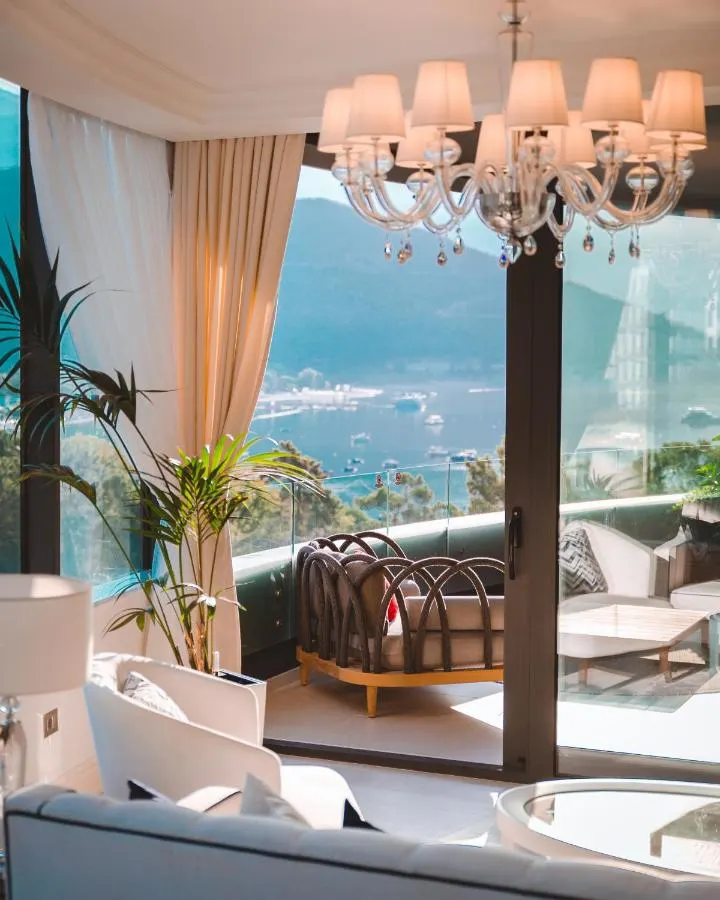 Just a few minutes walk from the beach and other popular Budva sites, you can relax in style at the Boutique Hotel Vissi d'Arte. This absolutely gorgeous, boutique hotel puts an emphasis on luxury. The building design and internal furnishings are sleek, modern and stylish.
Take breakfast in your room, with views over the Adriatic Sea, then relax in your private hammock or deckchair, or try a cocktail at the on-site bar. Be sure to try the exquisite fruit salads, which come served in half a watermelon. Honestly, it's places like this which is why I love travelling in Montenegro so much.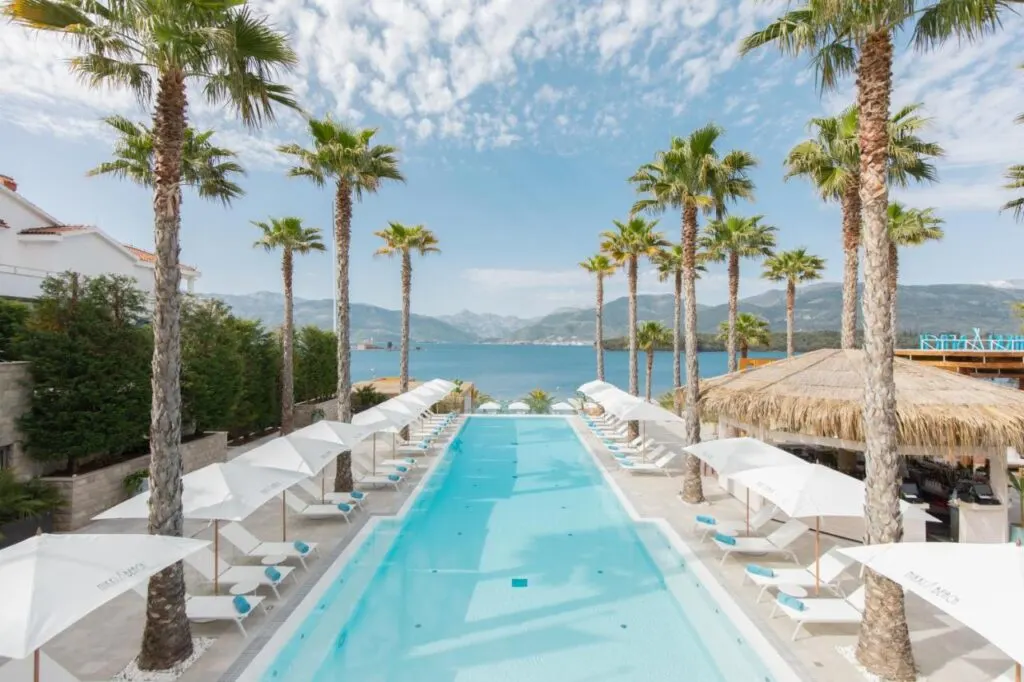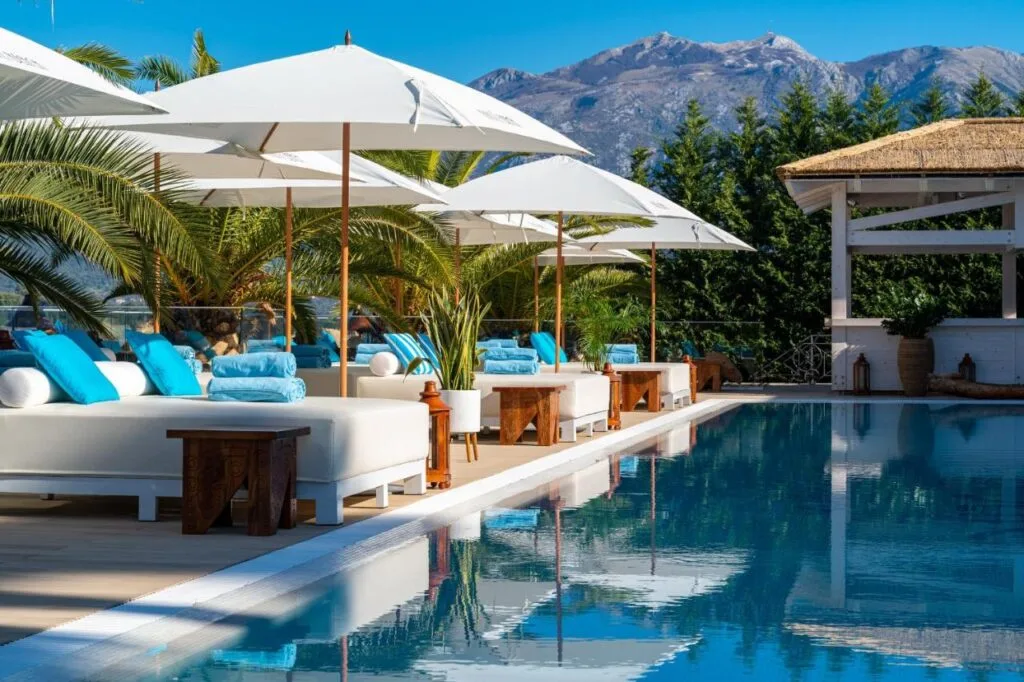 Life's a beach at Nikki Beach Montenegro. From the oasis style pool area, complete with palm trees and four poster pool beds, to the wooden boat sushi platters, this 50 room luxury hotel really gives you an immersive tropical island holiday feel.
There is also an excellent outdoor barbecue, where Turkish chef Zulfikar Demirci cooks up excellent flame grilled treats, and an on-site bar. This is place to come if you're looking to relax all day and party into the night.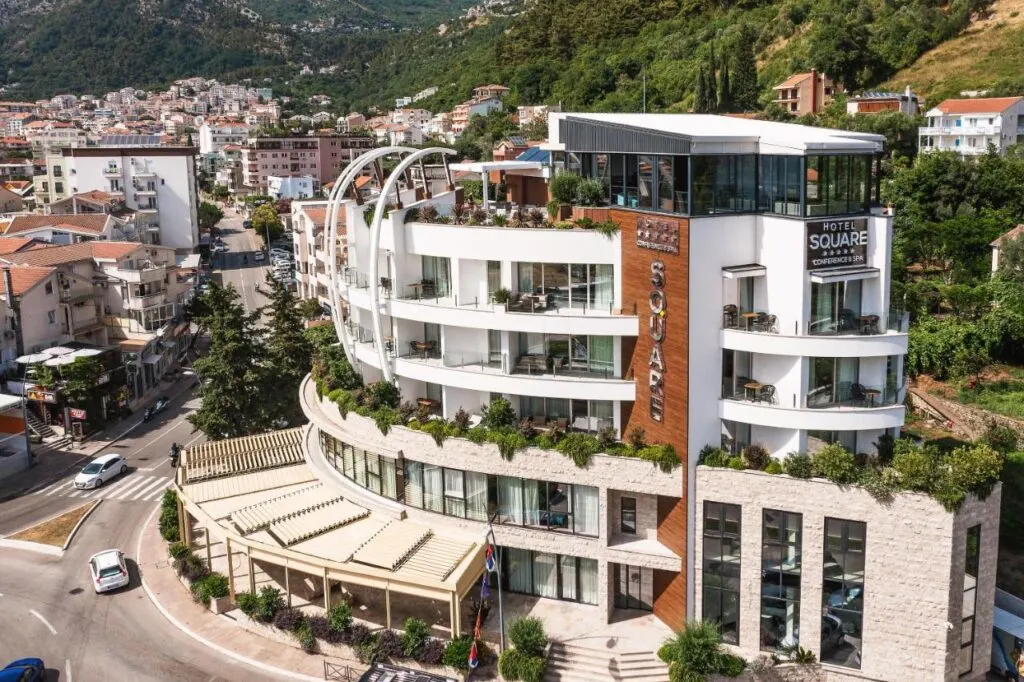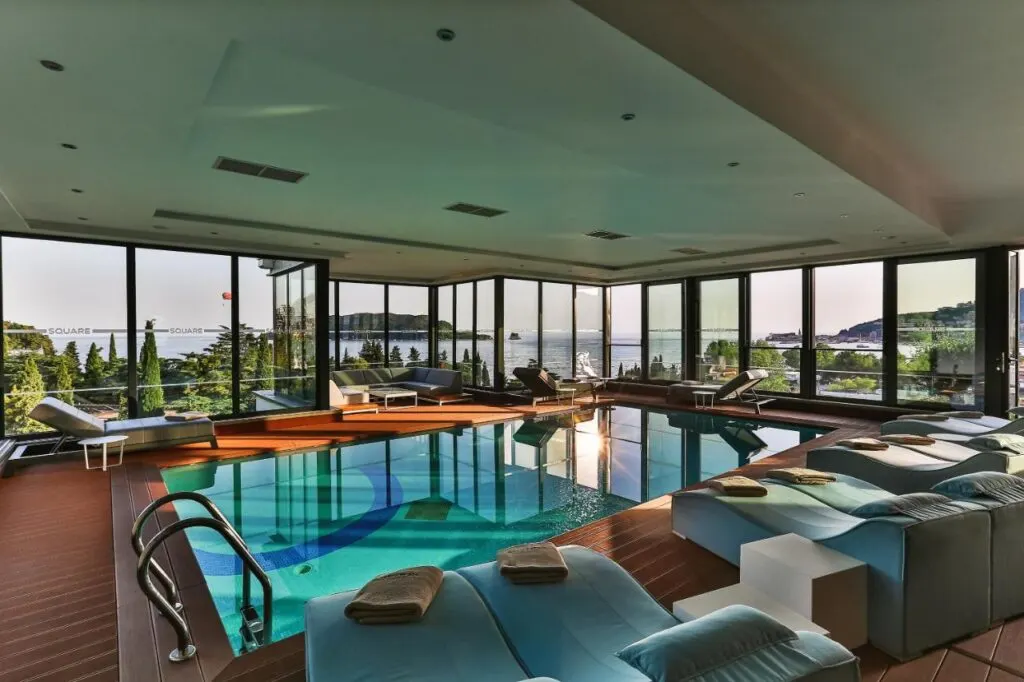 Newly opened in 2018, the Boutique Hotel Square by Aycon brings a fresh, modern look to the Montenegrin boutique hotel scene. Located in Budva, this stylish hotel boasts easy access to the beach and a rooftop pool, as well as a well-equipped fitness zone. The seasonal indoor pool is particularly stunning, offering fantastic views of the coastline.
This hotel has everything you need. The on-site restaurant offers incredible food with styles to suit all taste-buds, and an impressive buffet breakfast is provided each morning. There is even a kids play room, for those travelling with younger children.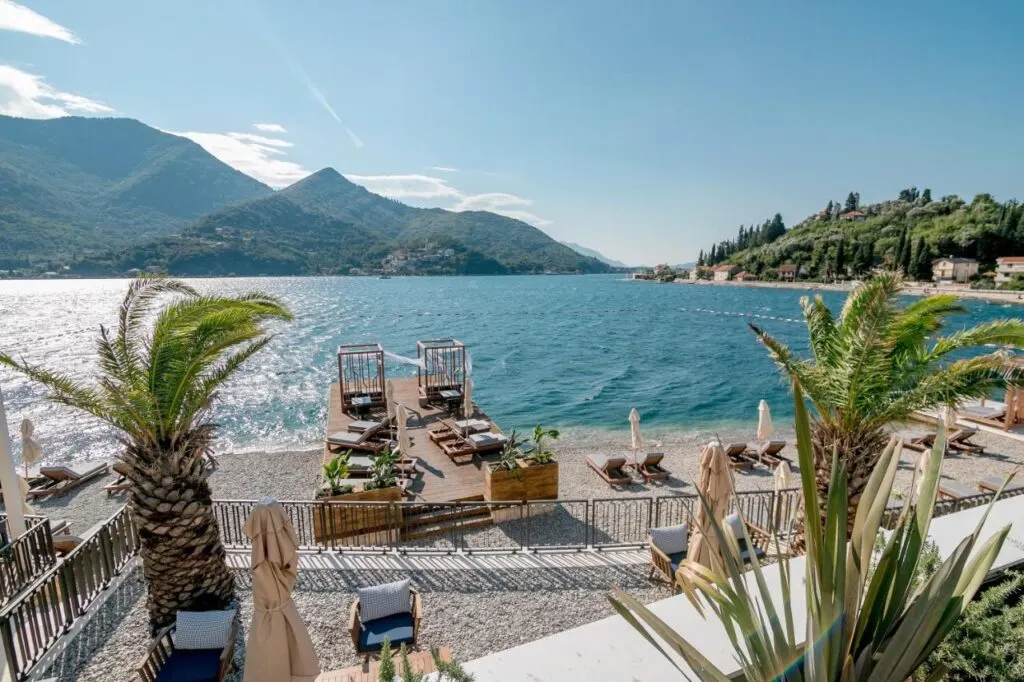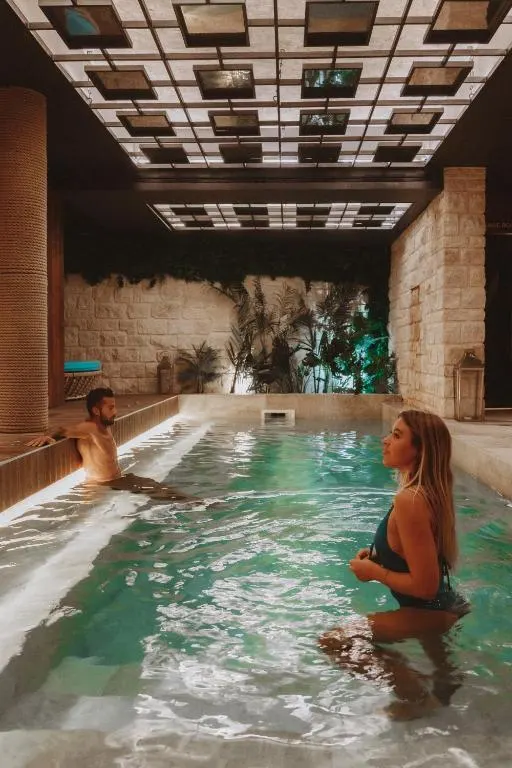 This boutique hotel has a wonderful combination of modern furniture and tasteful maritime themed décor. There are many places to rejuvenate during your stay here including both an indoor and an outdoor swimming pool, a sauna, a wellness centre, and an outdoor dining terrace. Furthermore, the breakfast here is incredible!
This is an excellent choice if you're after a beach holiday. While you're here, you won't need to fight for space on the sand: just 1 minute away you'll find yourself at the hotel's private beach area, complete with deck chairs and umbrellas. Kick back and let the relaxation commence.
Mid-Range Hotels in Montenegro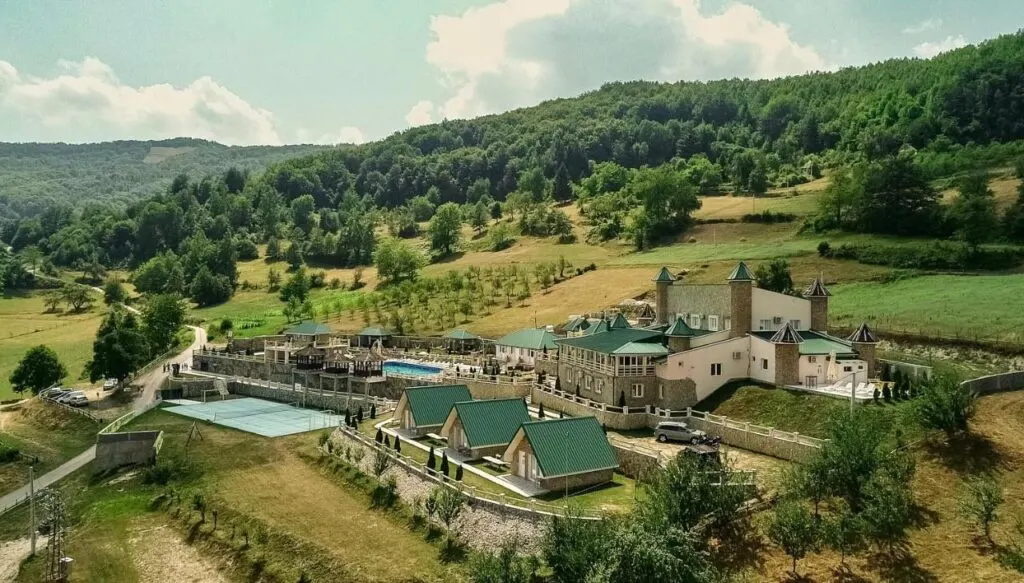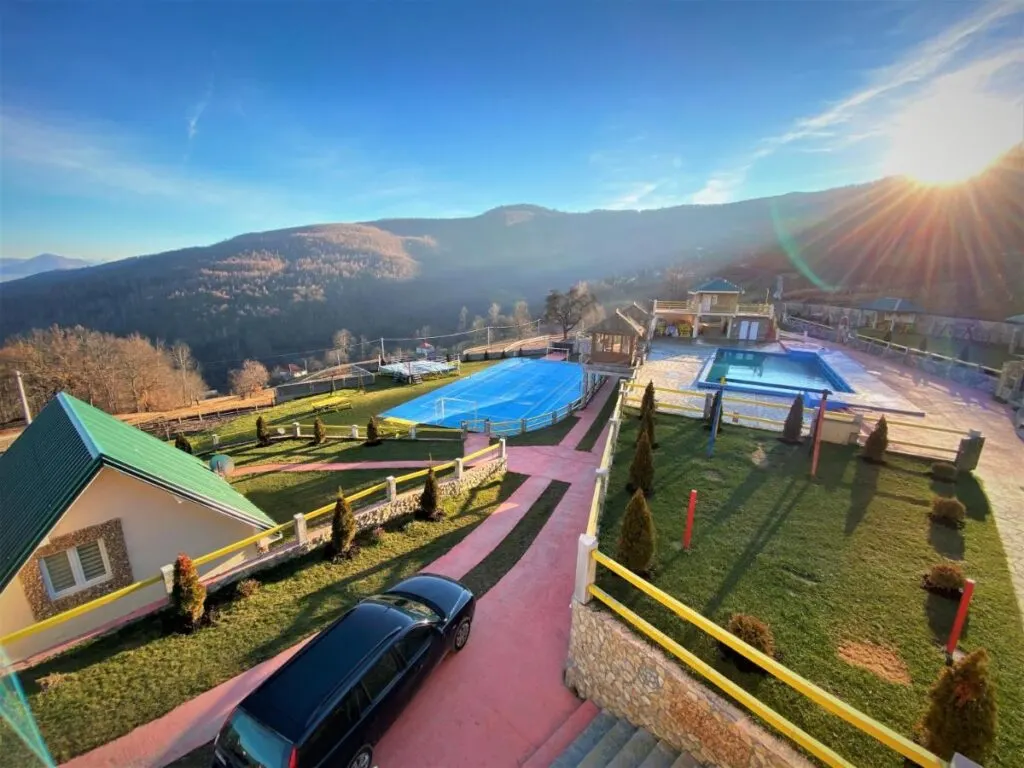 Wishing you were in Bali, but spending your holidays in Europe? Stay at the Bali Mountain Resort in Bijelo Polje. Built with a nod to the traditional Balinese style, this mountainside resort provides a unique option for your stay in Montenegro.

Complete with outdoor swimming pool and tennis court, this boutique hotel offers cute bungalows with mountain and water views. Hire a 4×4 and tear around the mountain, take a hike, or read your book by the pool.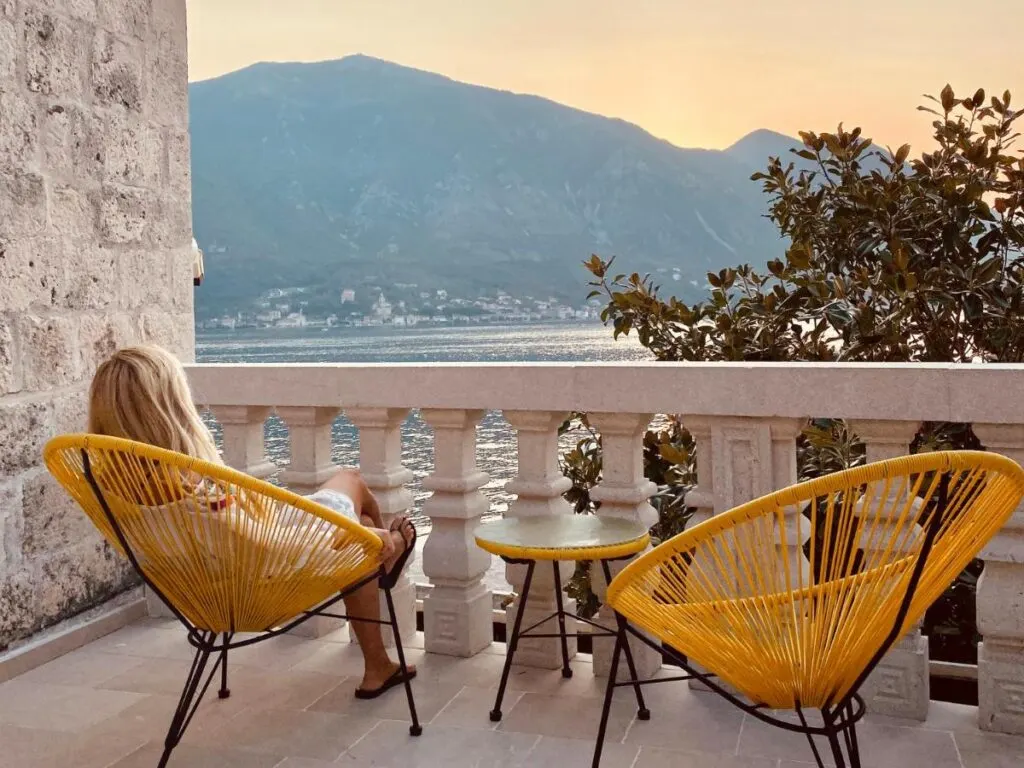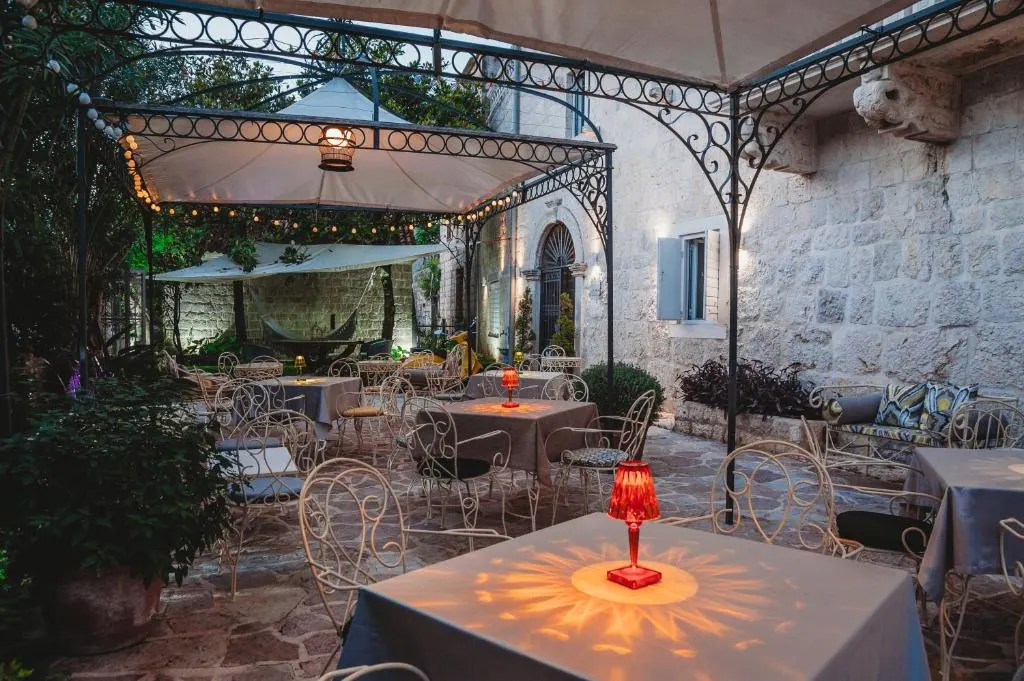 Spend your holiday in style at the Palazzo Radomiri Heritage Boutique Hotel. Housed in a transformed Baroque palace, right on the Bay of Kotor, this is an excellent choice for your Montenegrin holiday. This hotel has created a striking balance between traditional style and modern functionality.
Start your day right with a waterfront yoga class, and digging into the delicious complementary breakfast. Then spend your day relaxing by the outdoor pool, paddling around in kayaks, or exploring nearby Kotor.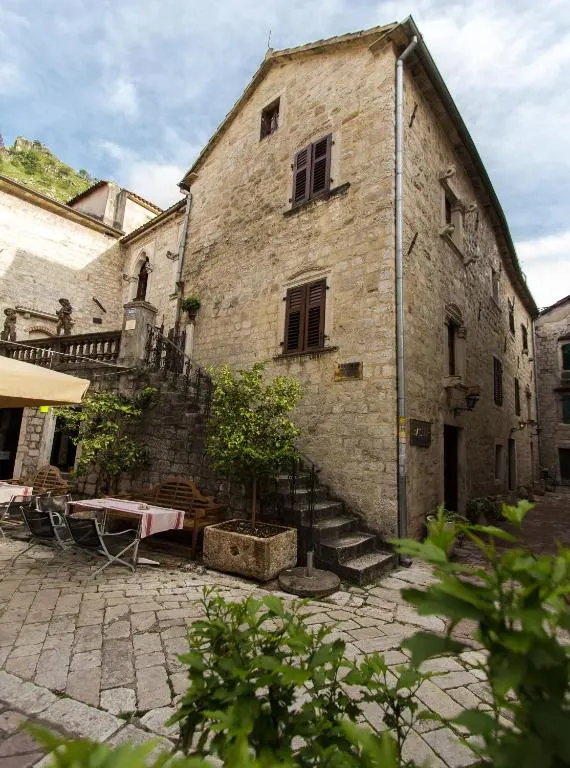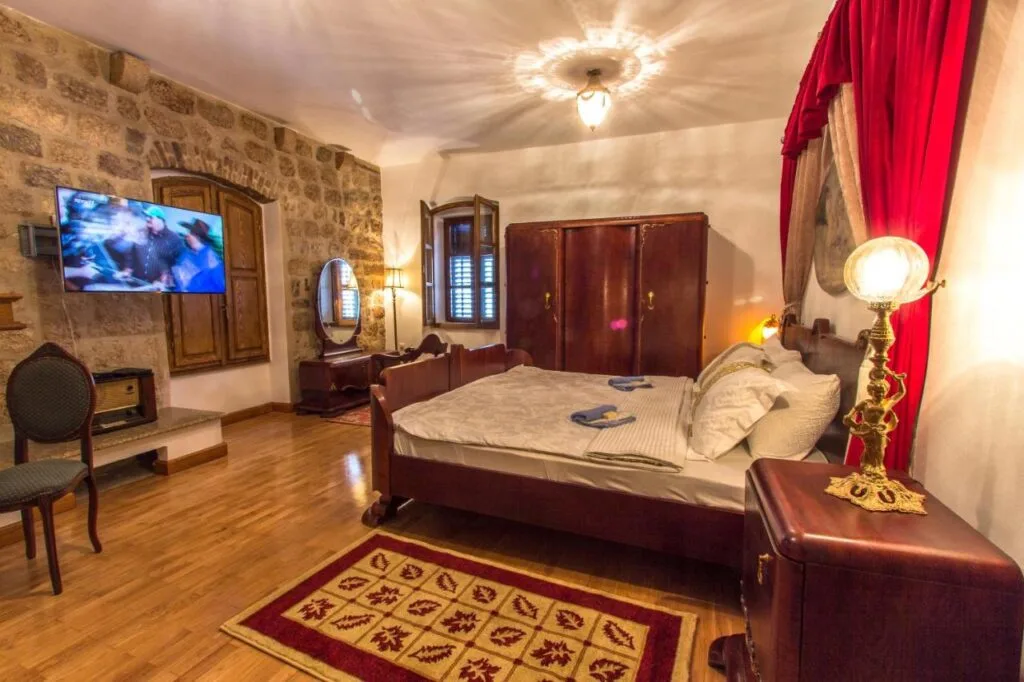 Located in the Old Town of Kotor, this 600 year old building was once the home of a noble family. Decorated with antique furniture and wooden floors, at Palazzo Drusko Deluxe Rooms you'll get a full immersive feeling of traditional Montenegrin style.
Though rest assured, the hotel is equipped with modern conveniences including excellent bathrooms and flat screen TVs. Restaurants, bars and beaches are all just a casual stroll away.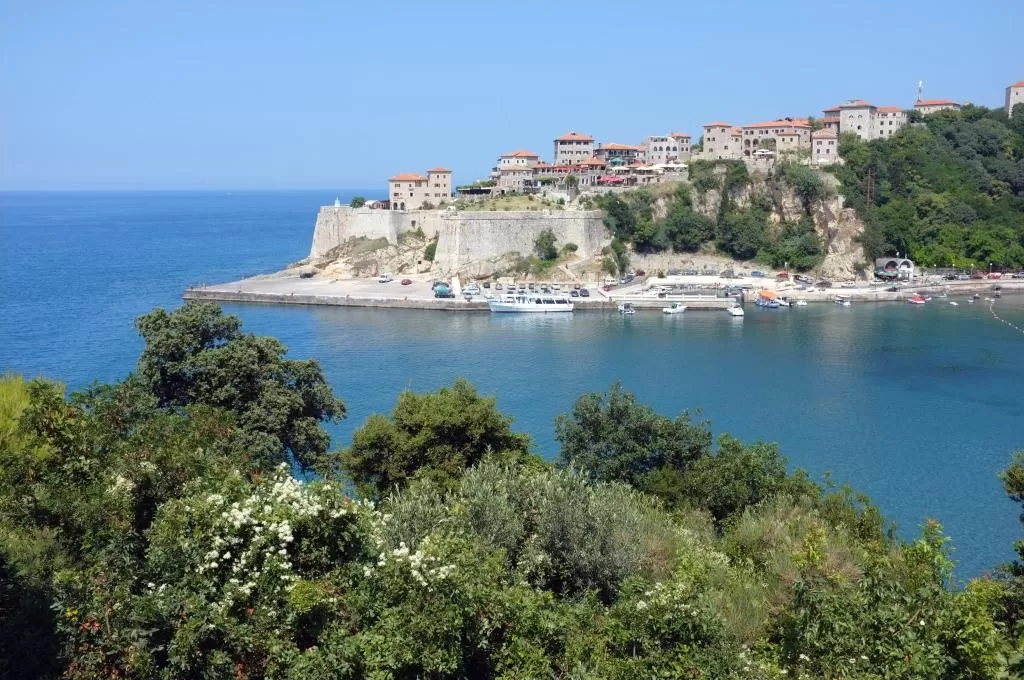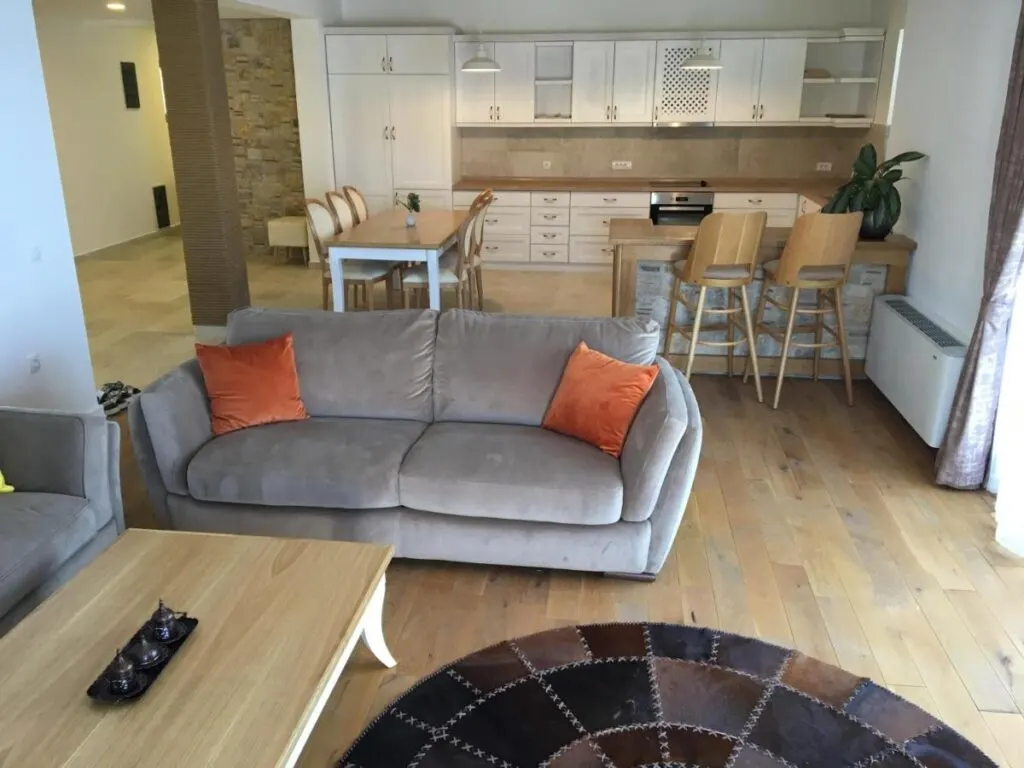 Enjoy the historic surroundings of Ulcinj Old Town at Hotel Pirate. Sitting on a cliff looking out over the water, guests here are treated to unmatched views of the Adriatic Coast. The closest beach is also just 100m away.
This gorgeous stone hotel has a gorgeous restaurant which serves high quality food and offers Montenegrin wine. Due to its location, this hotel is a really magical spot to watch the sun go down so order a glass of the local wine and enjoy the stunning display.
Budget Hotel in Montenegro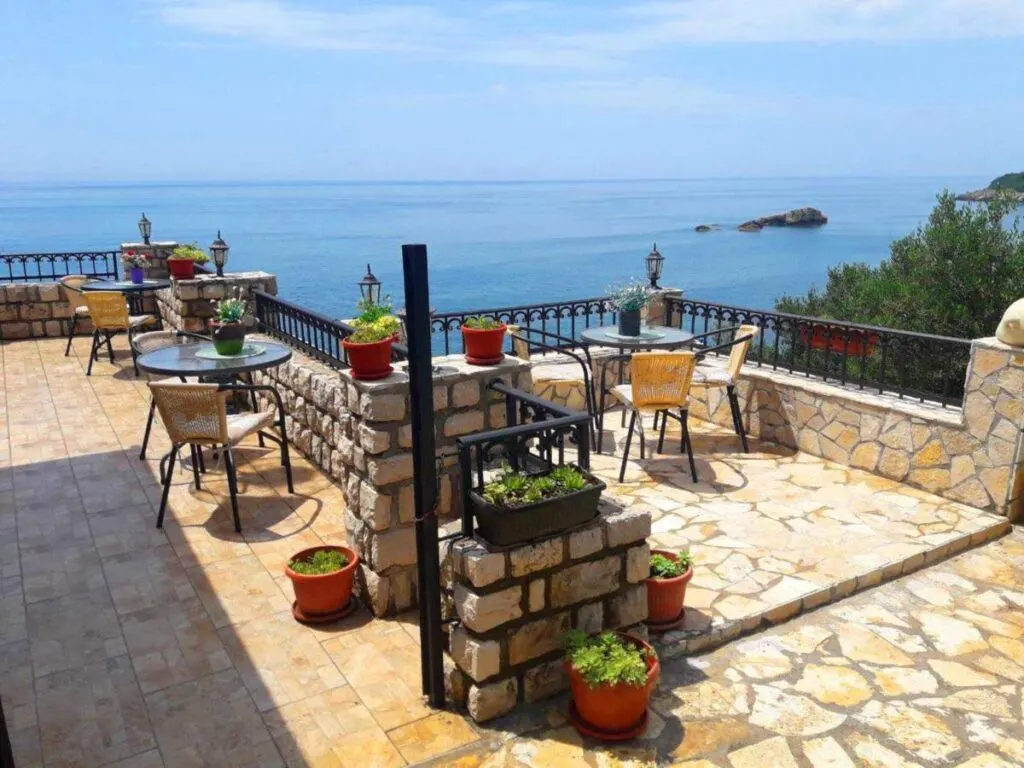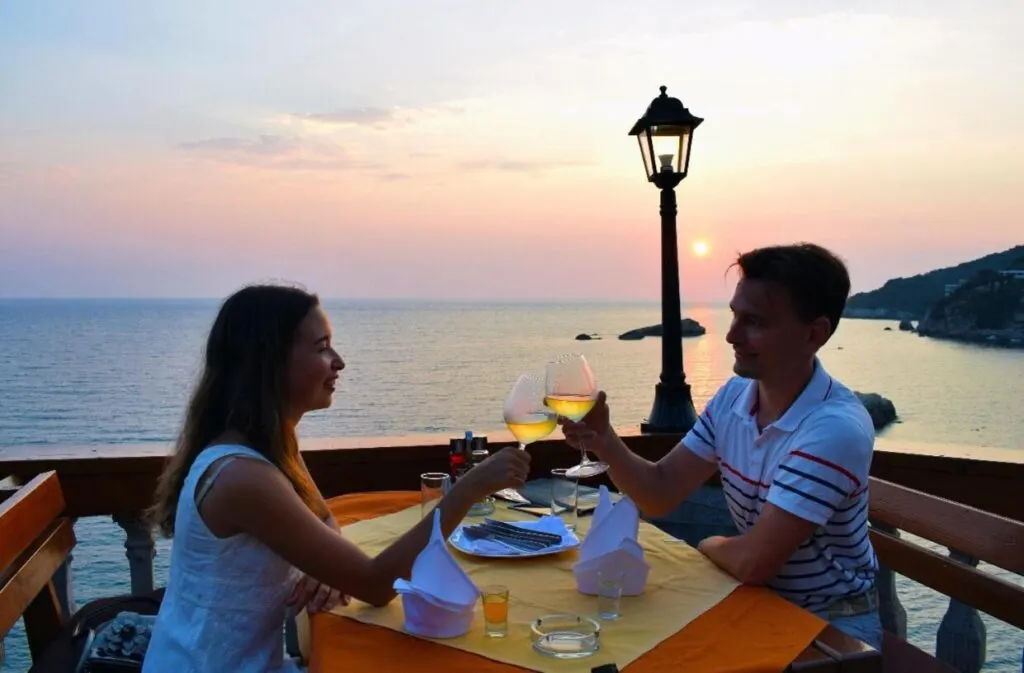 My top choice for budget boutique hotels in Montenegro is Apartments Antigona Old Town. Situated right on the water in Ulcinj's Old Town, you're in for a real treat when staying here. The location here is fantastic: bars, restaurants, and beaches are all accessible by foot.
Spend your evenings kicking back with a bottle of wine and a cheese plate on your private balcony with exceptional sea views. Then head downstairs to dine at the fresh seafood restaurant.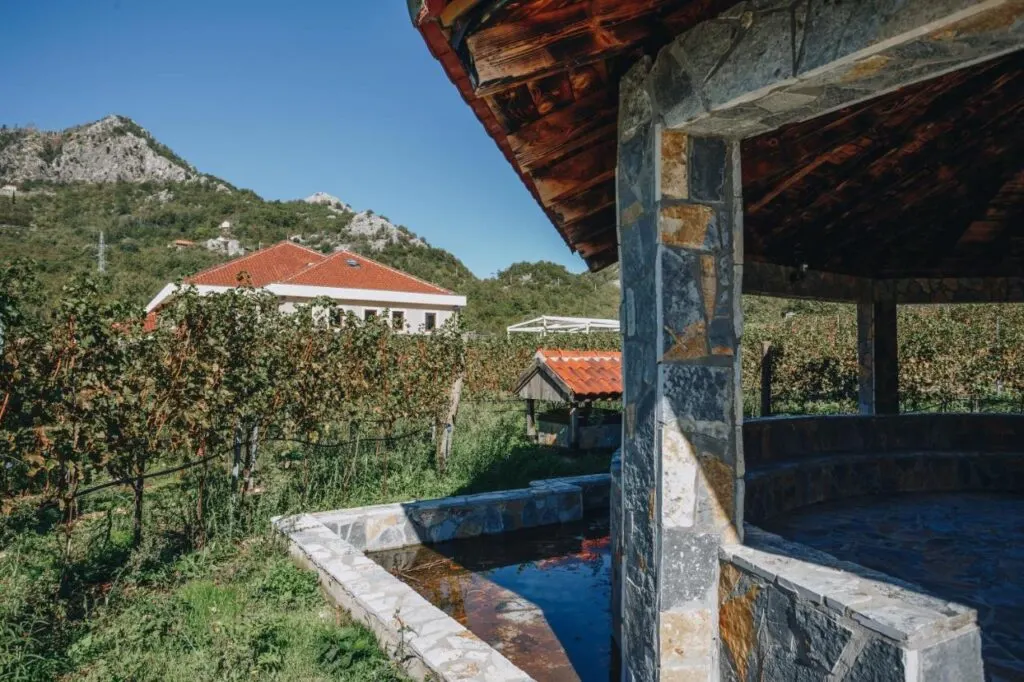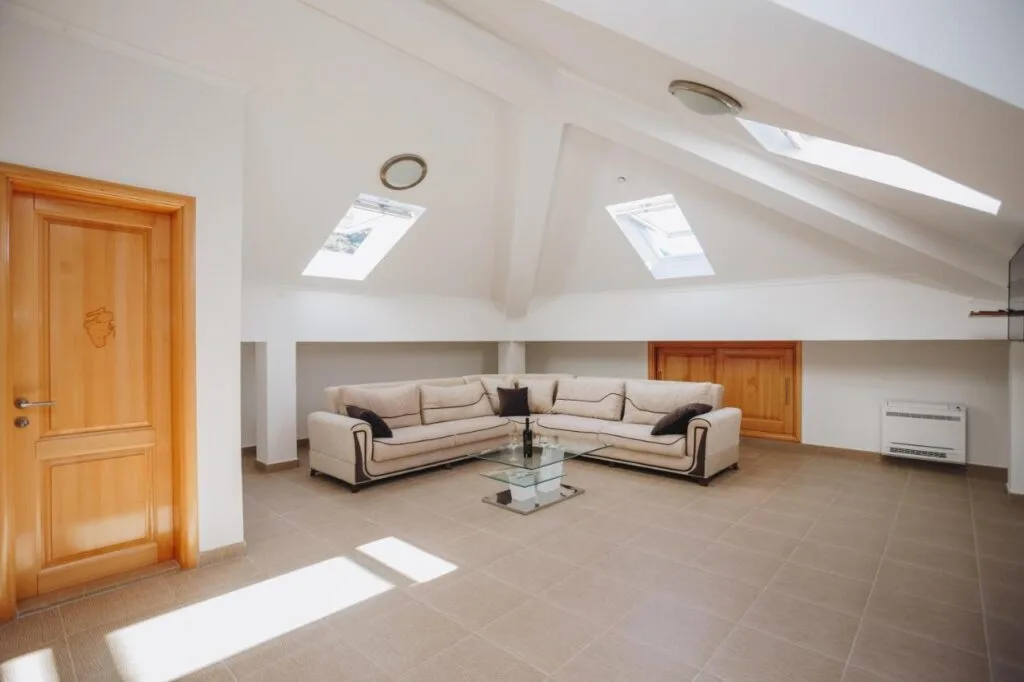 If your idea of a holiday us getting away from all the hustle and bustle and living the minimalist life, this is one of the best Montenegro hotels for you. Calm, secluded and surrounded by vineyards, Eco Winery Lipovac Apartments provide a tranquil experience.
After a day of hiking through the mountains, spend your evening sitting on the outdoor terrace and tasting the wine. You can even learn about the wine making process and tour the vineyard.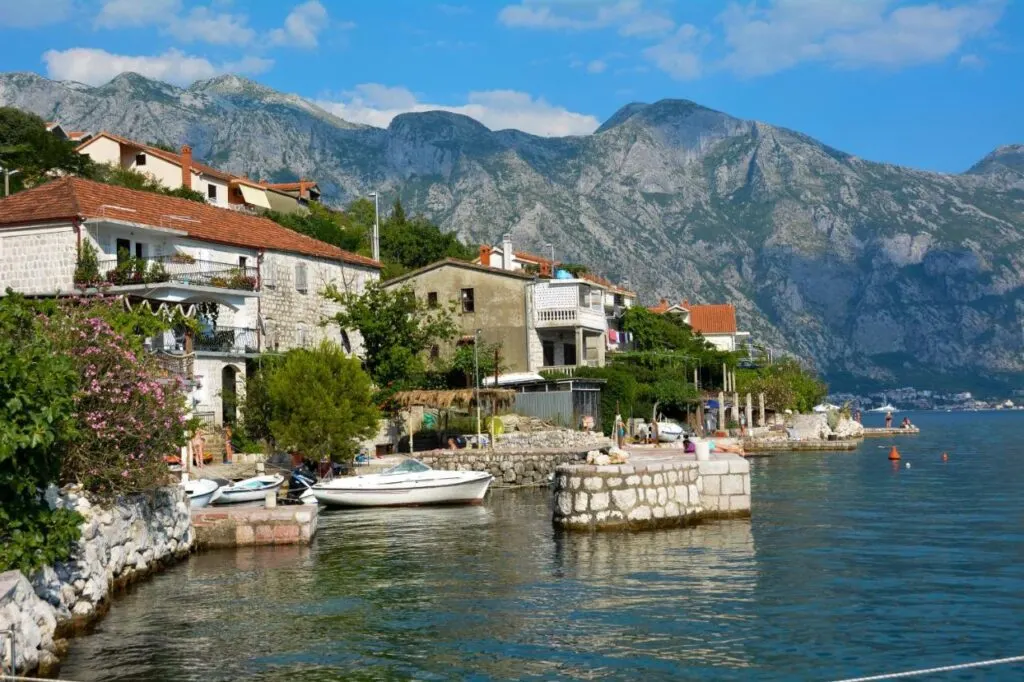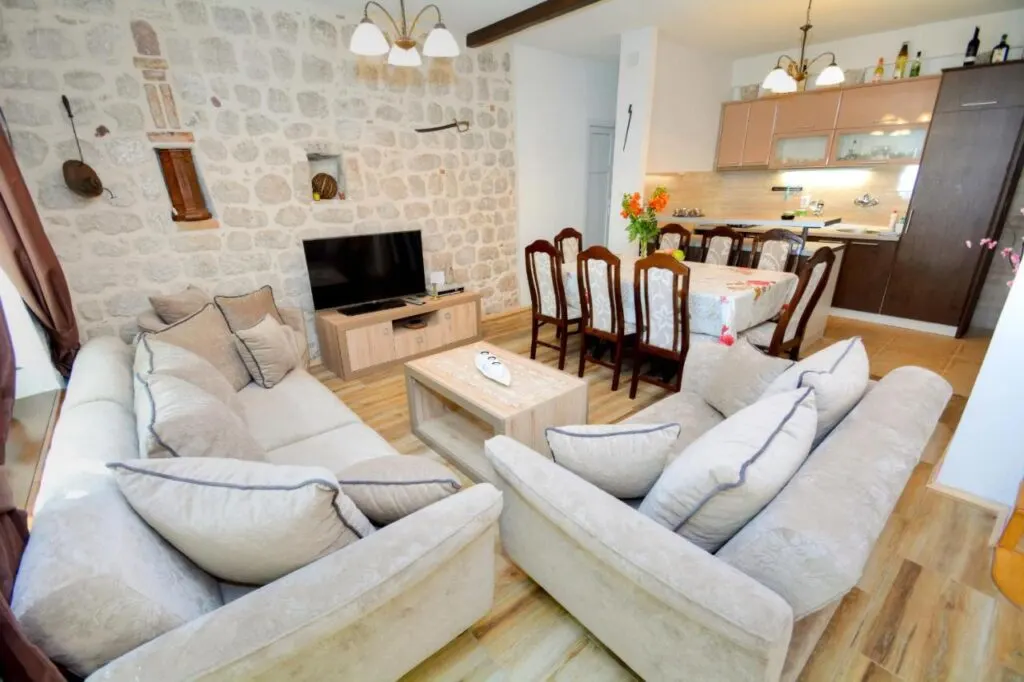 Enjoy the privacy and comfort of your own unit just outside of Perast at Apartments Krivokapic. These apartments, which feature exposed stone walls, come with everything you need for a self catered holiday, including kitchens with dining areas.
There is also a BBQ and terrace area with incredible views for guests to enjoy, and a private beach is just a short walk away.