Travelling from Dubrovnik to Montenegro? Whether you take a bus, drive in a car or hop on the ferry, these are the best ways of travelling between the two!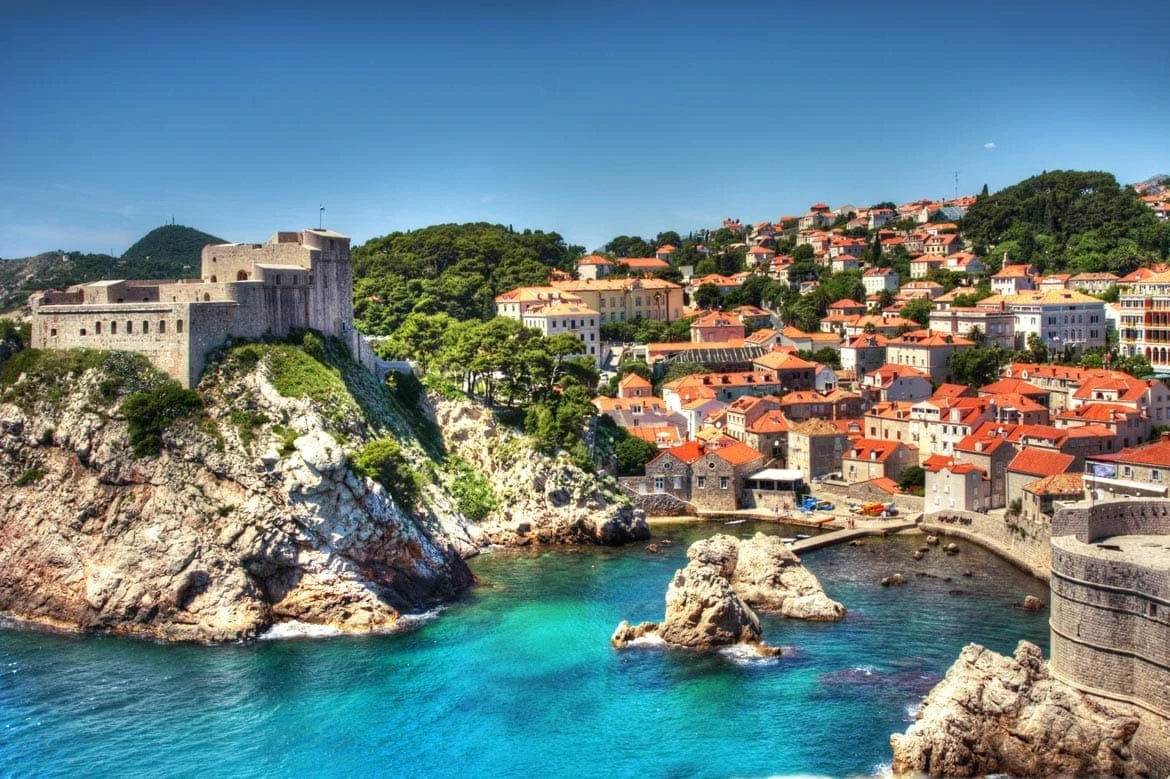 Often referred to as the Pearl of the Adriatic, Dubrovnik is well-known for its fabulous architecture and the historic old centre. This is where you'll lose hours walking around cobblestone alleyways, popping into little boutique shops or having a glass of wine in the Old Town Square.
One of my favorite things to do here is going for a walk along the top of the city's medieval walls and enjoying spectacular views of the Dalmatian coast. Honestly, the views are some of my favourite in all of Croatia, they're that beautiful.
Also, if you're a fan of Game of Thrones (who isn't, right?), Dubrovnik is the setting for King's Landing. This means you'll be walking home one evening and suddenly realise you're basically in a film set. That's exactly what happened to me.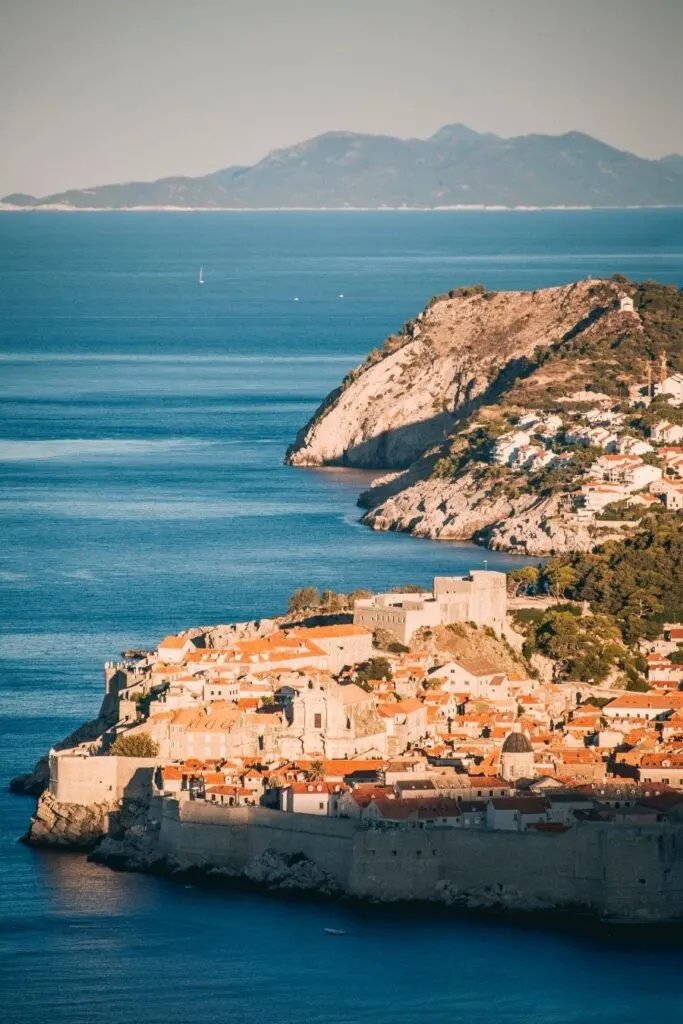 Although this UNESCO World Heritage Site has plenty to offer, there are loads of incredible day trips from Dubrovnik well worth looking at. And a few of my favourites are to Montenegro, a country I absolutely love.
I've traveled from Dubrovnik to Montenegro a bunch of times over the years, and the trip between these two destinations is incredibly easy.
So, if you want to know how to get from Dubrovnik to Montenegro then keep on reading. I'll go into all the different options and what's best for you.
If you're travelling to Montenegro at some point, then make sure you check out my guide to the best boutique hotels in Montenegro. These are some of the best places to stay in the country!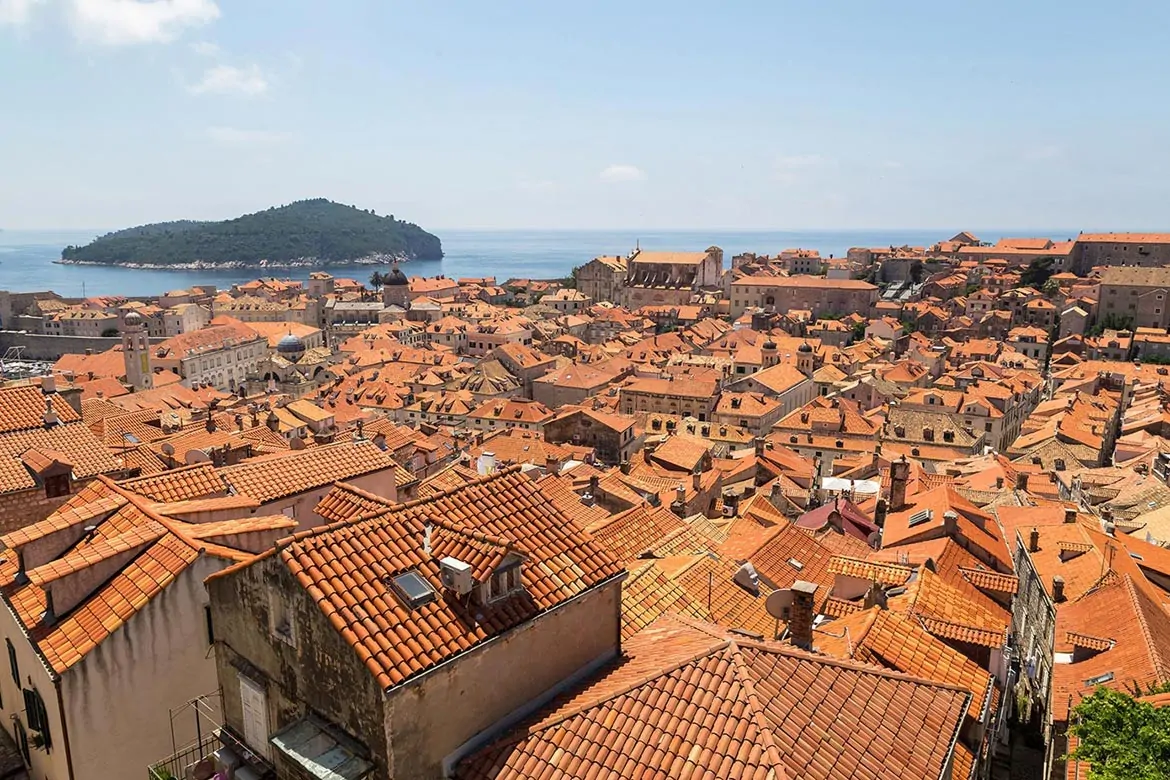 How far is Montenegro from Dubrovnik?
Firstly, it's good to know how far you're travelling.
The border at Montenegro is only 45 kms from Dubrovnik. This takes about an hour to drive. However, as you're probably not staying at the border, here are some of the most popular places to visit in Montenegro.
Dubrovnik to Tivat – 70 km (2 hours to drive)
Dubrovnik to Kotor – 92 km (2 hours to drive)
Dubrovnik to Budva – 94 km (2.5 hours to drive)
Taking the bus from Dubrovnik to Montenegro
One of the best options of getting from Croatia to Montenegro is by bus.
All bus lines depart from the main bus station in Dubrovnik. This is next to the ferry terminal and is about 3 km from the Old Town.
The bus terminal is fairly modern so if you need to pick up snacks and drink for the journey then you'll be able to do so there. You can also buy Croatian sim cards if you're just coming into Croatia (pretty handy if you're travelling around the area lots and aren't from the EU).
There are a couple of departures daily from Dubrovnik to popular places in Montenegro like Kotor, Budva, and Herceg Novi. The bus ride takes between 2 and 3 hours depending on your destination in Montenegro. Here are the rough bus times:
First Stop: Dubrovnik to Herceg Novi, Montenegro – 1.5 hours
Second Stop: Dubrovnik to Kotor, Montenegro – 2 hours
Final Stop: Dubrovnik to Budva, Montenegro – 3.5 hours
Also, a lot of it depends on how long the border crossing takes. Sometimes you can get struck at immigration and it can take a lot longer, so make sure you bear that in mind.
For those of you who are travelling from Dubrovnik airport to Montenegro by bus, unfortunately there's no direct route as of yet. First you'll have to go to the main bus station in Dubrovnik and then travelling on the above bus from there.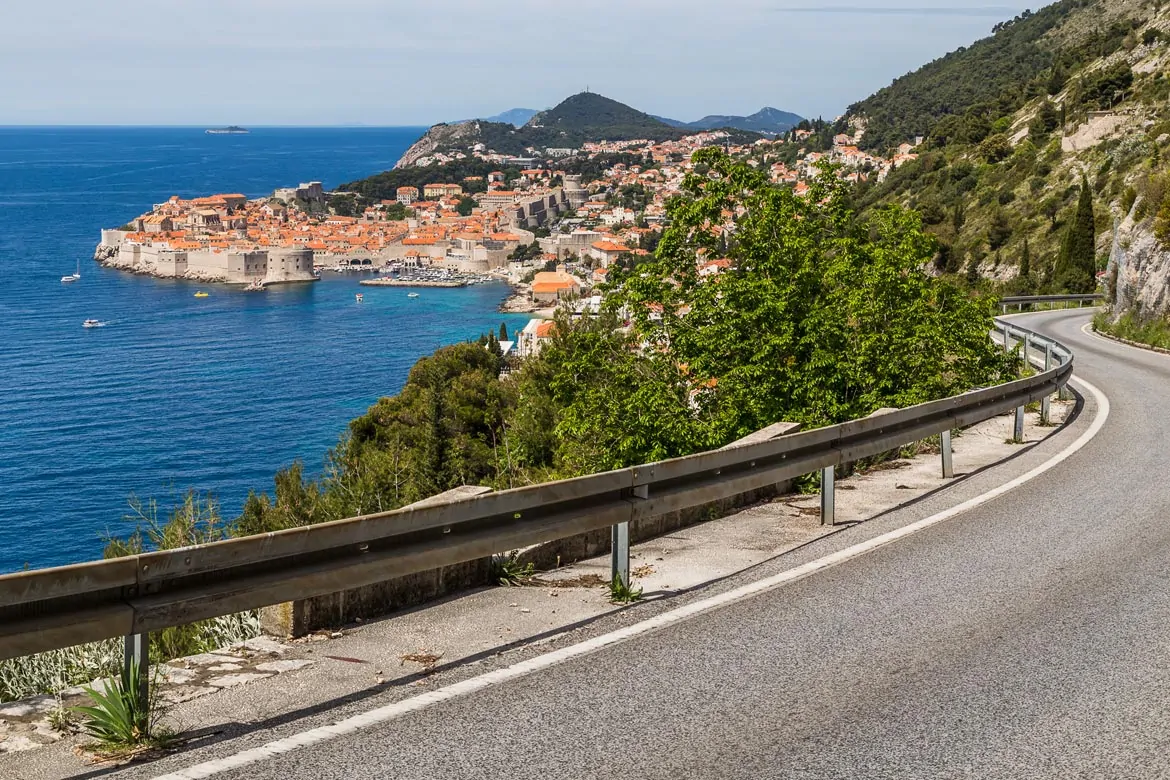 Dubrovnik to Kotor
I often travel from Dubrovnik to Kotor by bus and the ride usually lasts between 1h 45 min and 3 hours. I know that's a huge difference but as I said, the border crossing can take a lot of time.
Also, travelling in peak season when thousands of tourists flock to Montenegró for their summer vacation means busy roads and traffic jams. Unfortunately I've sat in a queue at the border more times than I'd to remember.
A one-way adult ticket from Dubrovnik to Kotor ranges from €15 to €20 and companies like Croatia Bus and Bozur have several buses per day.
For timetable and bus ticket prices, please visit Omio:
You can also go on a tour to Kotor which includes all transfers and guides, so this is another fantastic option too.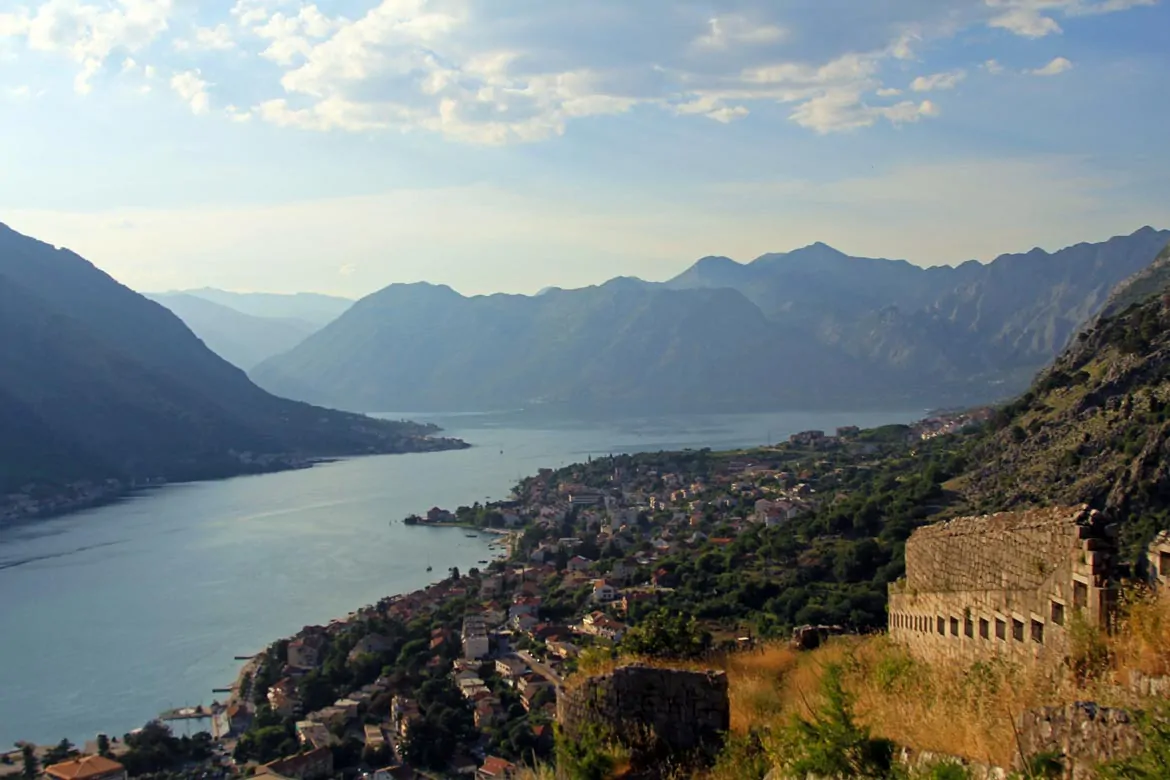 Dubrovnik to Herceg Novi
Looking for one of the most popular Dubrovnik day trips around? Then look no further than Herceg Novi.
Herceg Novi is the closest city to the Croatia/Montenegro border and it can be reached in 1h 45 mins by bus. The distance from Dubrovnik to Debeli Brijeg (the main coastal border crossing) is 40 kms.
Companies like Croatia Bus, Bozur, and Blue Line offer 3 to 4 daily bus lines between these two cities and a single one-way ticket will set you back around €15.
I really like Herceg Novi. The Old Town with its cobblestone streets looks amazing and there are a number of great seafood restaurants around.
Bear in mind that the beaches in Herceg Novi get very crowded during the summer season. If you're looking for a beach day then you've been warned!
You can also get a private transfer to Herceg Novi if you're looking for the quickest route possible.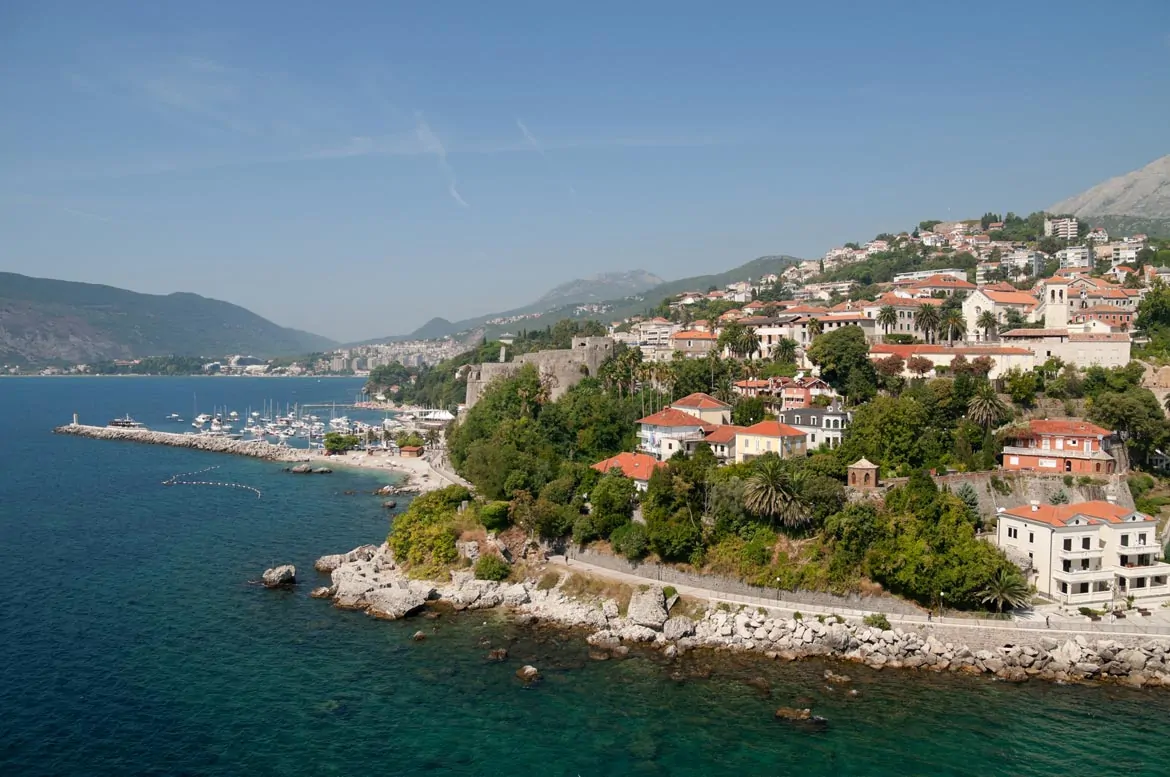 Dubrovnik to Budva
Situated further south along the coastline in Montenegró, Budva is definitely the most popular vacation destination in Montenegró.
It will take you about 3 hours by bus to reach Budva from Dubrovnik and there are around 4 buses daily connecting these two cities. A single one-way ticket costs around €20.
Once you arrive in Budva, I recommend paying a visit to the city's Old Town. Budva is also famous for its picturesque beaches and the city offers a vibrant nightlife scene with hundreds of bars and clubs where you can party until late.
Unfortunately there is no Dubrovnik to Budva ferry (but more on that later).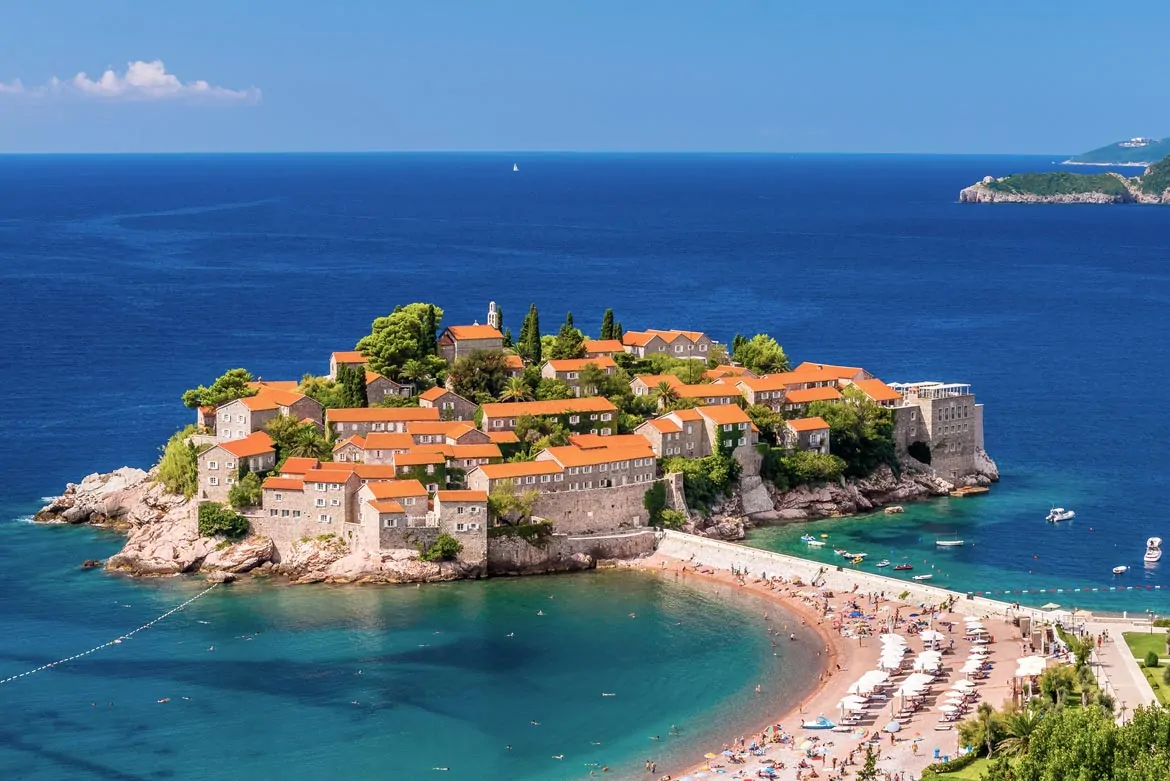 Driving from Dubrovnik to Montenegro
Okay, so next up we're going to talk about driving.
Avis, Fleet and Hertz are some of the car rental companies in Dubrovnik where you can hire a car and drive to Montenegro. Another really good option is with DiscoverCars. This is a comparison website which gives you some great deals and savings.
Personally, I think hiring a car is the easiest way of getting from Dubrovnik to Montenegro. It usually takes me around an hour to reach Montenegro by car, but border crossings during peak season can be super slow.
I usually pick up and drop off the car in Dubrovnik. I've looked into dropping off a car in Montenegro and flying from there but it's pretty difficult and some agencies add an extra charge for this, so to save the hassle I went back to Dubrovnik.
Still, one of the best things about having your own car is being able to stop off at places along the way and to enjoy the beauty of the Adriatic coast.
As for which road to take, I recommend following the coastline and passing through places like Cavtat and Plocice. This is the easiest and the fastest way to reach the Montenegro coast.
In case you are planning to visit cities like Podgorica and Niksic which are located up north, it is best to drive towards Trebinje in Bosnia and then enter Montenegro after Klobuk.
As for car rental prices, it all depends on the company, how many days you are planning to rent a car, and what type of car are you after. This means you can get a car anywhere between €10 and €100 per day so make sure you shop around.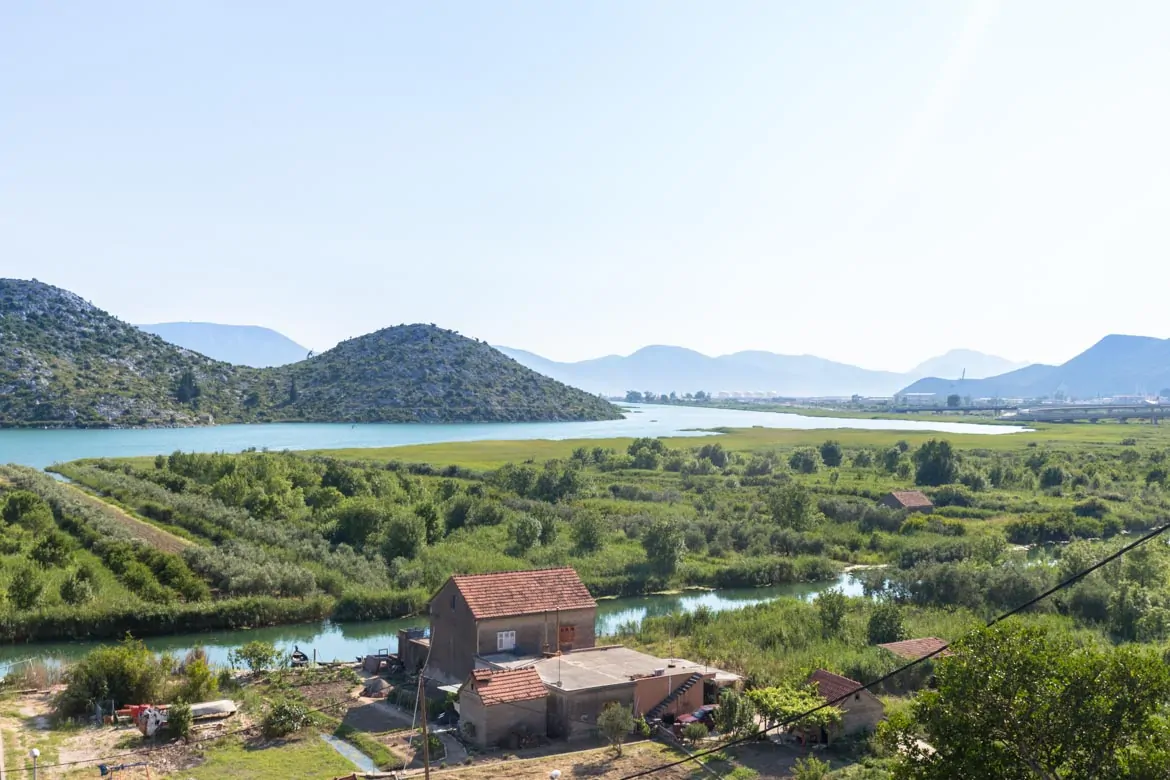 Catching the ferry from Dubrovnik to Montenegro
Unfortunately there are no ferries between Dubrovnik and Montenegro. However, there is a popular boat trip to Kotor and Perast which is a great way of seeing Montenegro.
Sailing down the Adriatic coast between Croatia and Montenegro offers an opportunity to see many picturesque bays and small villages. These boat trips usually last for one day and include a visit to Boka Kotorska Bay and a few hours spent in the lovely town of Perast.
You can also charter a yacht in Croatia which is a fantastic way of getting around and living the high life!
Personally, I think it would be great if they added a Dubrovnik to Montenegró ferry but it doesn't seem on the cards any time soon. Fingers crossed for the future though.
Just imagine how amazing it would be if there was a Dubrovnik to Kotor ferry – I genuinely think this would be the best way to travel between the two places and I really do hope it happens one day.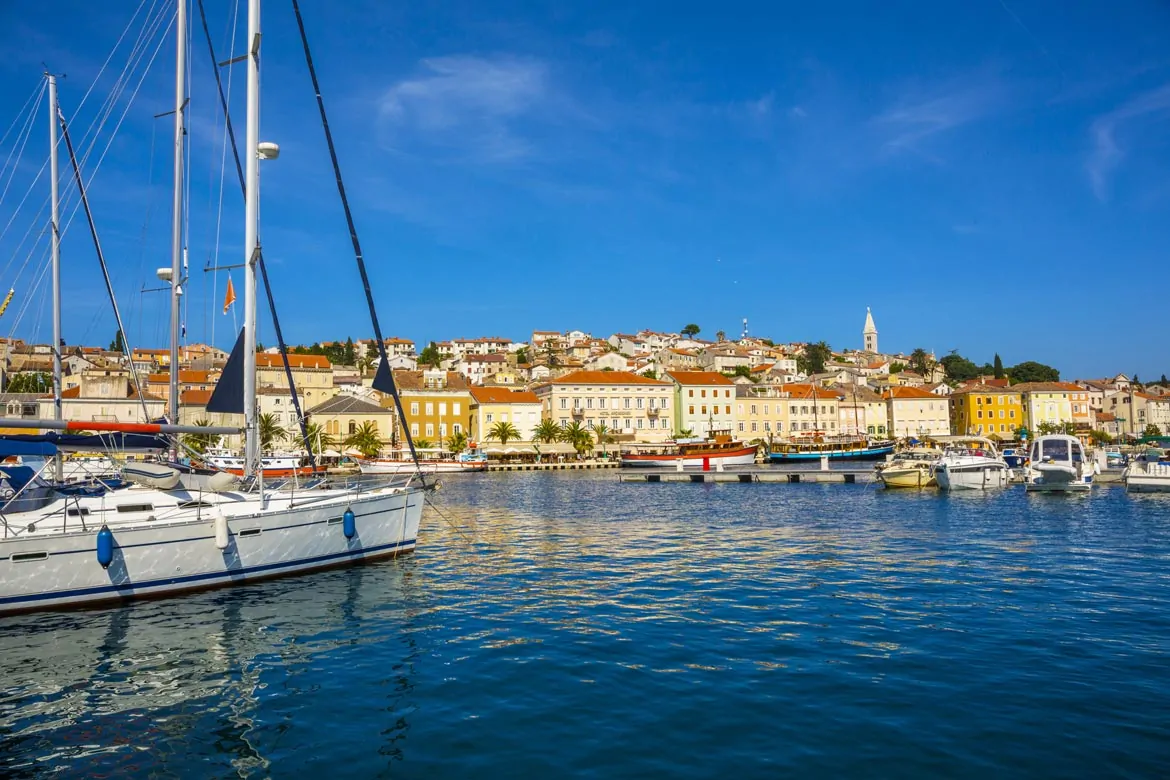 Train from Dubrovnik to Montenegro
Technically, it is possible to catch the Dubrovnik to Montenegro train but it is complicated.
There is a train network in Croatia but the majority of it is in the north of the country. There are trains from Zagreb to Osijek, Rijeka and Split.
For Dubrovnik, there are no trains. That means you'll have to either drive or catch the bus to Niksic on the border of Montenegro. From here, you can catch a 1-hour train to the capital of Podgorica.
Even though this is chopping and changing your journey, the train in Montenegro is very pretty. Usually, the total journey to Podgorica takes around 3 hours.
For this reason, personally I wouldn't recommend travelling by train between these two places.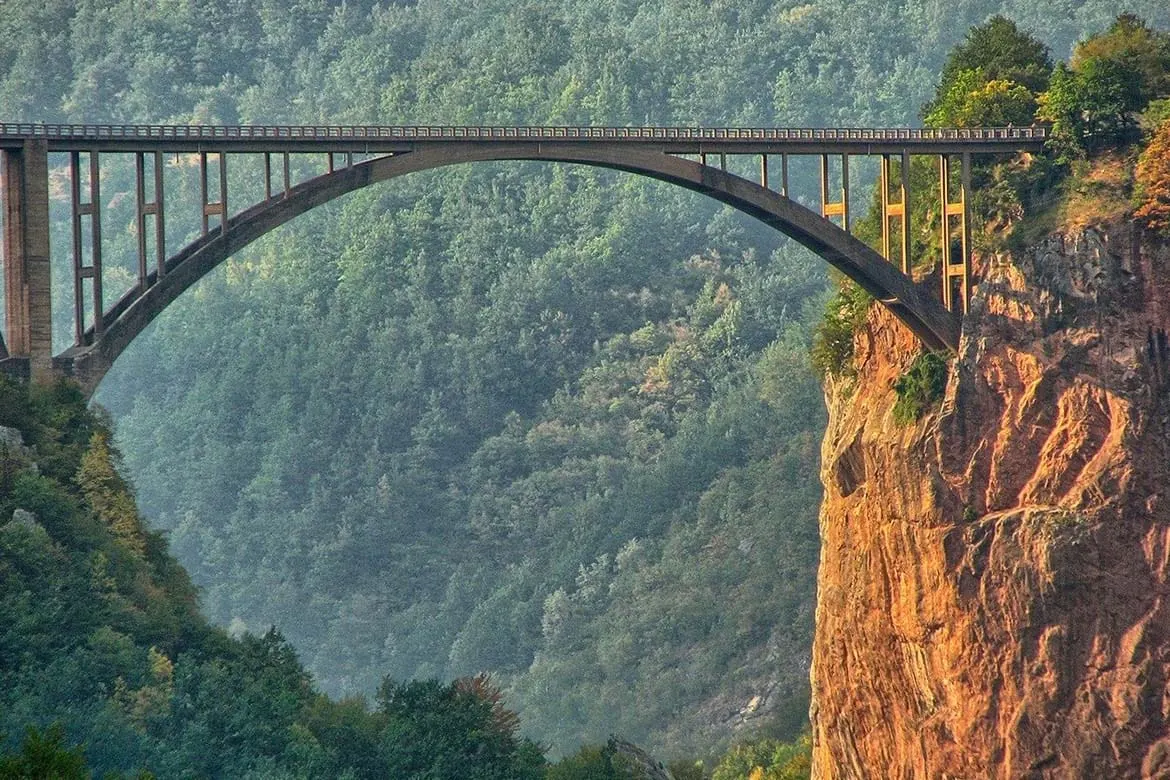 Flying to Montenegro airport
It is possible to fly from Dubrovnik to Montenegro. However, because the majority of people want to visit Budva, Kotor and Herceg Novi instead of Podgorica it isn't very popular.
If you are looking at flying, you can check out the latest times and prices below:
Other options for travelling from Dubrovnik to Montenegro
If you don't feel like renting a car or using the regular bus line between Dubrovnik and Montenegro, a private excursion offered by different agencies in Dubrovnik is also a good option to travel. These agencies usually offer to pick you up at where you're staying in the city, which is always super convenient.
The good news is most of the tours have a professional guide and usually last for one day. Just to be on the safe side, I recommend using big company names such as Atlas Tours, Laus Travel, and Viator for these excursions.
Prices are usually around €50 per person but it all depends on the itinerary and packages you choose. Some of the most popular destinations in Montenegro on these private excursions include Budva, Kotor, Herceg Novi, and Perast.
You can also look into getting a private driver to take you to Montenegro – there are so many different options!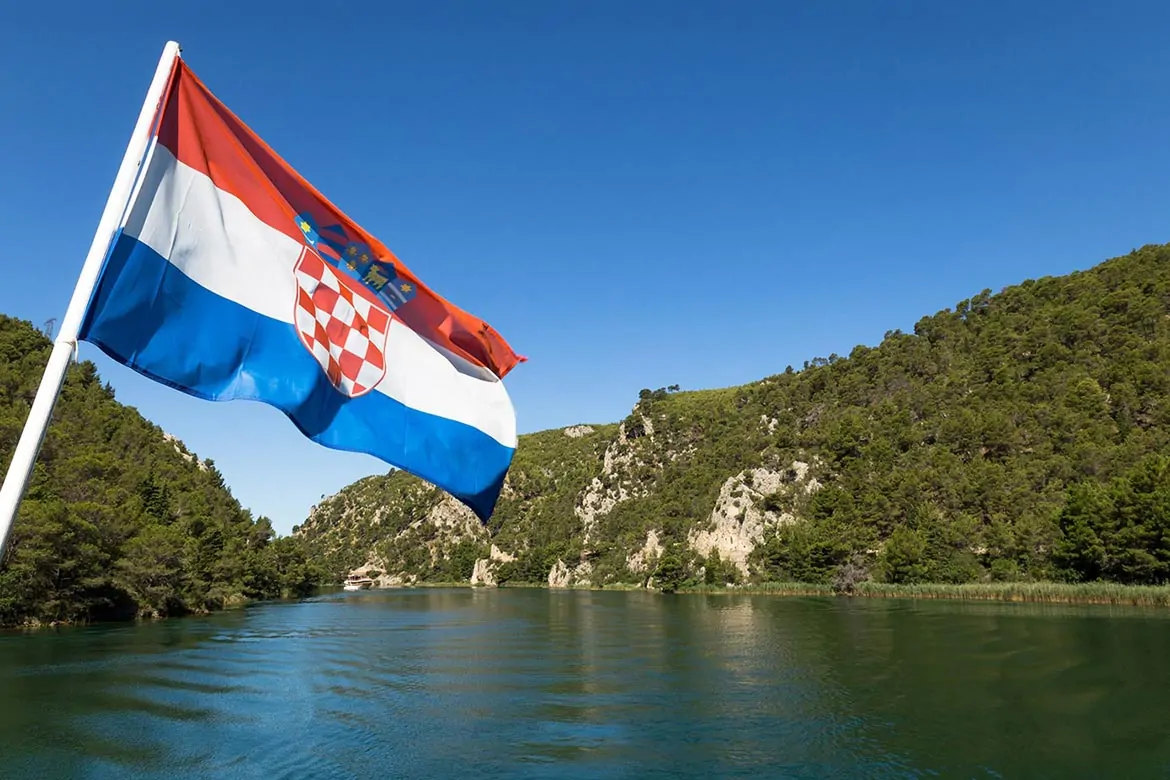 Things to consider
In case of driving from Dubrovnik to Montenegro, bring your driver's license and adhere to the speed limit.
In Dubrovnik, the money currency is local kuna, while Montenegro uses euro.
Camping in Montenegro is allowed at many places including next to lakes, atop mountains, and alongside rivers.
Border crossing in Montenegro is relatively uncomplicated, but the wait can be long during the summer season.
---
If you're looking for hotels then make sure you check out my blog post on where to stay in Dubrovnik. This post features some of the best properties in Dubrovnik and some of them are absolutely gorgeous!
Are you planning a trip to Montenegro? If so, how are you going to get there? I'd love to know in the comments below!
Like this blog post? Then make sure you Pin it!