Croatia Vs Montenegro: which one should you travel to? If you can't decide on where to visit between Croatia and Montenegro then this is for you!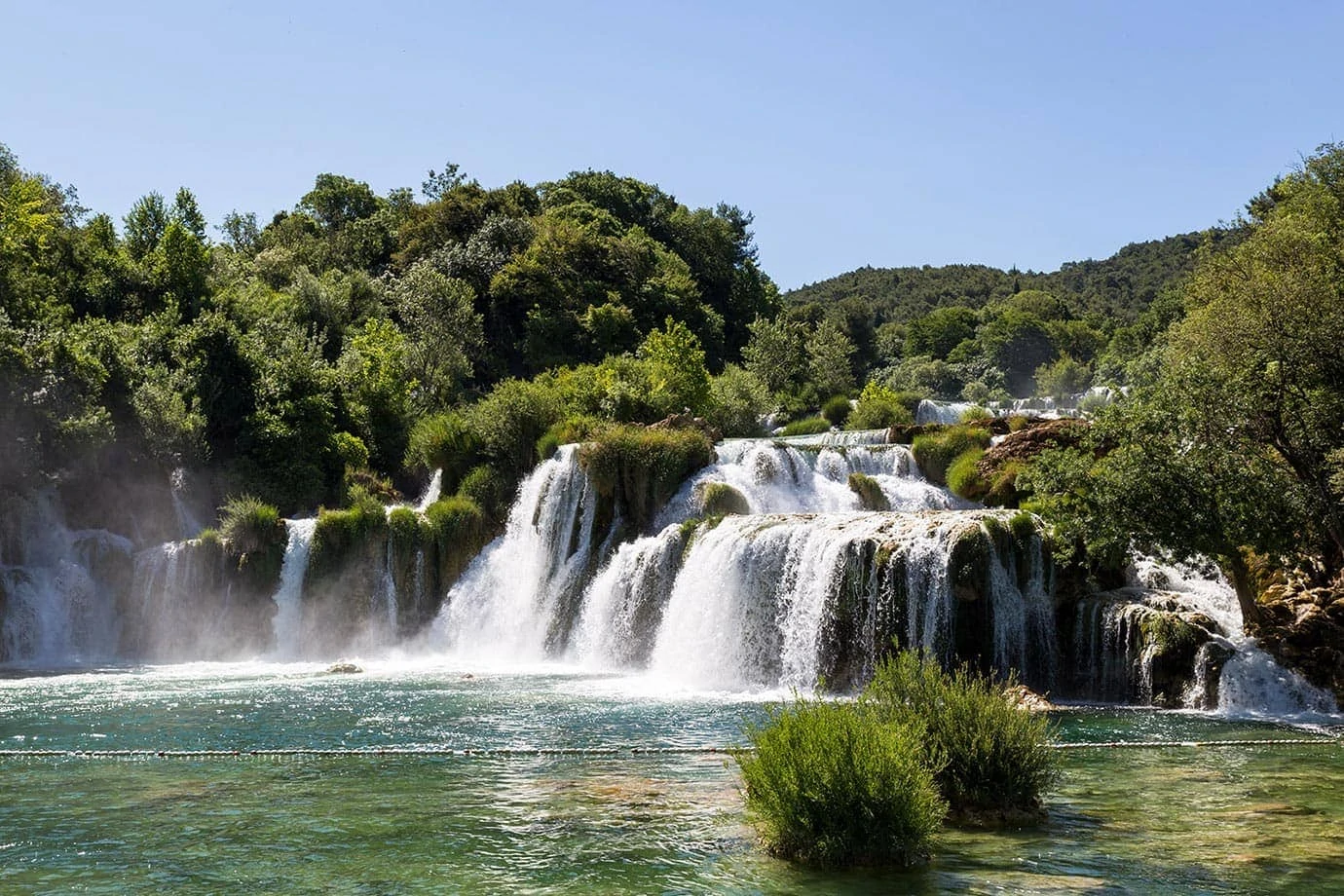 Croatia Vs Montenegro? Now that's the question!
The other day I was going through some old photos of Croatia and Montenegro, and it got me thinking. If I could only go back to one, which country would I choose? Honestly, it is such a difficult question to answer.
I first visited Croatia in 2013, but the following year I went to Montenegro.
At the time when I was researching travelling to Montenegro everyone said the same thing: "Montenegro is what Croatia was like 20 years ago. It's beautiful but without all the tourists." That's why I really wanted to travel there, to see the differences between the two countries myself.
I always think it's strange when people compare one country to another. No two places are ever the same, let alone with the passing of time. I understand it's supposed to be evocative, reminiscent of another time, but often I think it paints the wrong picture. Montenegro isn't trying to be like Croatia, nor vice versa. Montenegro is Montenegro, Croatia is Croatia. That's what I think anyway.
However, having been to both places at roughly the same time (I can assure you that nothing seismic happened in the one year gap between visiting these two countries to significantly impact or sway one's decision), there are positives and negatives to each country.
First of all, you probably just want me to choose between Croatia and Montenegro, but I'm going to be that guy. I'm going to make you read to the end before I answer that one. I will promise you I will answer it though!
Oh, I should also add another caveat. I absolutely love both countries dearly, and I think they're among the most beautiful in the world. If you're struggling to decide between the two then I envy you – it's a good problem to have, trust me.
So, Croatia vs Montenegro – which one should you travel to? Let's do this.
If you're travelling to Montenegro at some point, then make sure you check out my guide to the best boutique hotels in Montenegro. These are some of the best places to stay in the country!
Dubrovnik Vs Kotor
This is like a private battle between Kotor vs Dubrovnik.
The two cites everyone talks about in each country is Dubrovnik in Croatia and Kotor in Montenegro. It only takes two hours driving between the two, and yet they are both so different.
Dubrovnik is a charming city of 42,000 people where you can spend hours walking the winding streets of Old Town, a UNESCO World Heritage Site. It's such a beautiful place to get lost in or look out at the coastline on the ancient city walls.
By comparison, Kotor is third of the size with 13,000 people living there. However, the town itself (also worth noting a UNESCO World Heritage Site) is tiny. Like really tiny. The problem with this is it always seems so crowded with tourists, especially when cruise ship passengers spill out onto the streets and take over the town.
The same thing does happen in Dubrovnik, but because it's a bigger town is it much less obvious.
The thing is, Kotor is the more beautiful city, but having up to 2,000 passengers running around a town the size of Kotor is a major negative.
If you can't decide between the two, you can actually do a day trip from Dubrovnik to Kotor so then you get the best of both worlds.
Verdict – If you're looking for somewhere quiet, especially during the day, go for Dubrovnik. However, if it's out of the main tourist season, I would say Kotor.
Makarska Vs Žabljak
When people see images of both Montenegro and Croatia, it is usually of the beaches and the islands, yet both countries have mountains worth exploring.
In Croatia, Makarska (to the north of Dubrovnik) has the best of both worlds. The beach is overlooked by the mountains. For those brave enough, you can even drive to the top of Biokovo Nature Park. This is considered to be one of the scariest roads in the world. I've driven it and I can assure you it's absolutely terrifying. You have been warned!
In Montenegro there's Žabljak, an area that'll please hikers from around the world. In the winter this place is blanketed in snow, but in the summer it is without a doubt one of the most beautiful places in the country. There are so many different hiking opportunities here and it's an amazing place to get away from it all. There are also some really great tours in the area too if you're looking for a guide. If you are a hiker, you will just love this place.
Verdict – Žabljak, hands down. The hiking here is some of the best in Europe. It's very quiet too which is a major bonus.
Plitvice Lakes National Park OR Krka National Park Vs River Cijevna Waterfall
One of the things Croatia has in abundance are waterfalls.
In Plitvice Lakes National Park and Krka National Park, not only do they have two of the most beautiful waterfalls in Europe, but in the whole world. Saying that, both often get very busy with tourists, especially during the summer. Unfortunately the crowds are unavoidable, but it does detract from the beauty a little bit.
In comparison, the River Cijevna Waterfall (otherwise known as the Montenegrin Niagara Falls) is impressive but it's not even in the same league. And don't expect them to look anything like the Niagara Falls. They are a lot quieter though as not many people visit here!
Verdict – Plitvice Lakes National Park or Krka National Park.
Pula Arena Vs Ostrog Monastery
One dates back before the birth of Christ, one celebrates the birth of Christ.
I feel like featuring an arena in the battle of Montenegro vs Croatia is very apt. Pula Arena dates back to 27 BC and is one of the best preserved ancient monuments in the world rivaling that of the big one in Rome. It is such a spectacular place to visit and you really get to walk around the whole complex. I'd really recommend you get queue-jump tickets for visit.
Cut into the surrounding cliffs, Ostrog Monastery is a very impressive sight. The Upper Monastery is dubbed 'Sv Vasilije's miracle', because no one seems to understand how it was built. It's almost as if the monastery was born out of the rocks.
Verdict – Pula Arena. This is another win for Croatia here.
Currency battle: Kuna Vs the euro
Is Montenegro cheaper than Croatia? You might be surprised to find out it's not!
A lot of people don't realise the currency used in Montenegro is the Euro. Back in the 1990s, Montenegro tied its currency to the Deutsche Mark, so when Germany joined the Euro in 2002 so did Montenegro.
In comparison, Croatia still has the kuna (their national currency). Croatia joined the European Union in 2013, but they still haven't adopted the euro yet.
That means things are slightly cheaper in Croatia because of the different currency. However, it's probably not as much as you'd think. Yes, the price of food and drink is a little cheaper, but not significantly so.
Verdict – honours even, but maybe Croatia nudges it?
So, Montenegro or Croatia?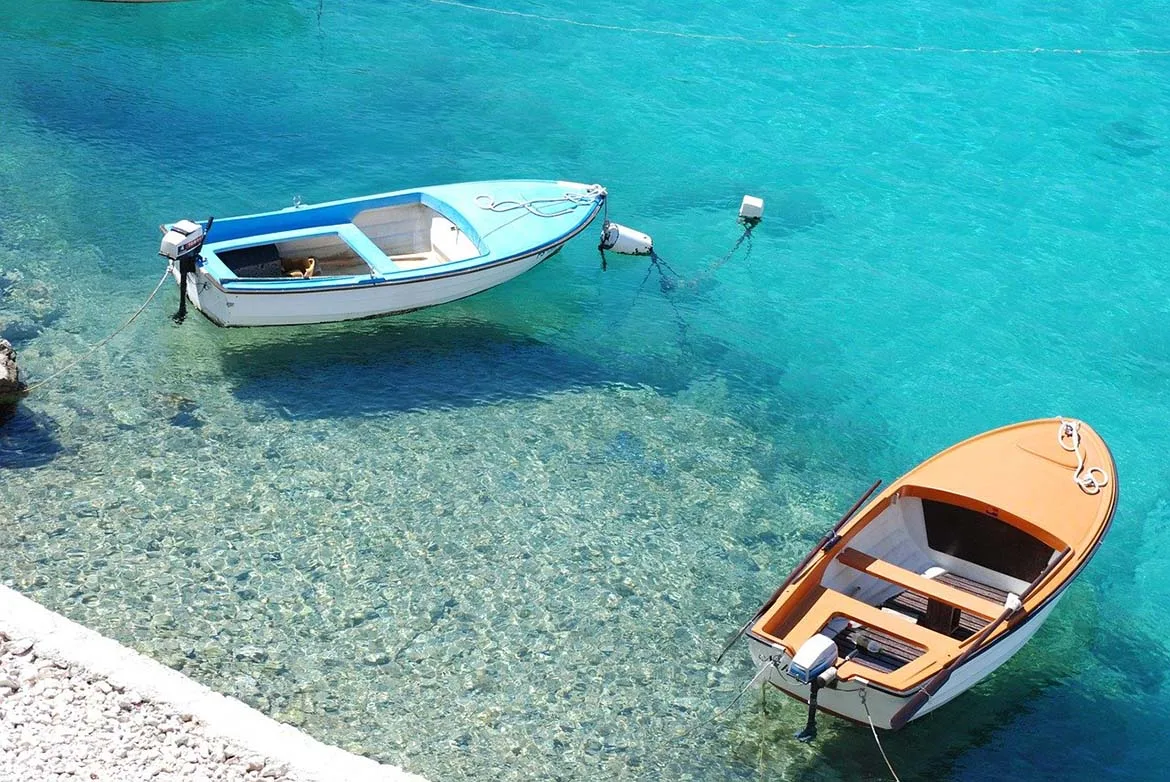 Arguing between Croatia vs Montenegro is a bit like arguing whether you should go to a 2-star Michelin restaurant or a 1-star.
The thing is, you're still going to have an amazing meal there, much like you're going to have an amazing time visiting either Croatia or Montenegro.
However, I've brought you this far and I'm not going to be one of those bloggers who sits on the fence at the end of an article.
Which country would I choose over Croatia and Montenegro?
Croatia. I really would. It's a tough choice, but if I could only go to one, it would be Croatia.
If it was just the towns and villages along the Adriatic Coast, I would say Montenegro – they are small, quieter and cuter – but it's not, it's everything else that makes Croatia such an amazing country to travel to.
There aren't many places around the world where you've got an amphitheater dating back 2,000 years, stunning waterfalls where you can go swimming, and idyllic islands dotted all over the place, but in Croatia you do.
That's why should choose Croatia over Montenegro.
Hopefully this post has helped you decide too!
Tours in Croatia and Montenegro
Have you ever been to Croatia and Montenegro? Which country did you prefer? Which country would you go back to? I'd love to know what you think so let me know in the comment box below!
Like this blog post? Then make sure you Pin it!