From the Lowcountry Oyster Festival to wintry walks around the historic district, Charleston in winter offers a little something for everyone!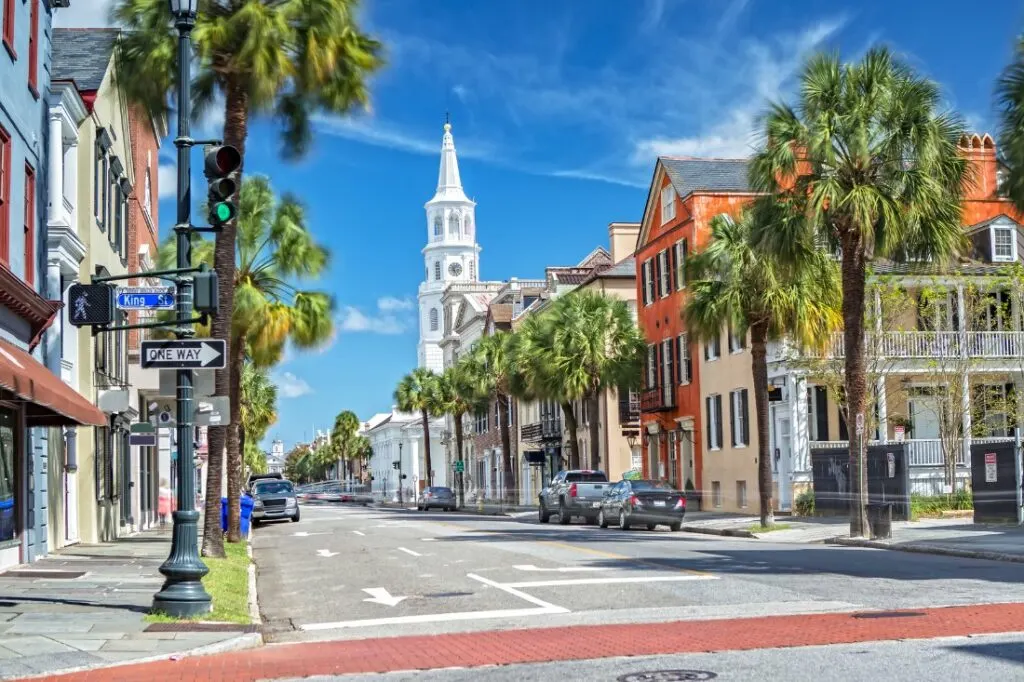 If you're looking for a mild getaway in the colder months, consider checking out Charleston in winter. With relatively warm temperatures for the US at that time of year, tons of historic sights, and a whole host of great festivals to get stuck into, Charleston is a great city to visit between December and February.
Whether you want to try the local food at the Lowcountry Oyster Festival, want to shop until you drop on the historic King Street, or even hit the beaches of Kiawah Island, you can have your pick of Charleston winter activities.
I love winter getaways to historic cities. With the cooler temperatures, festive lights, and cobbled streets, it can feel like you're stepping back into a Dicken's novel! Charleston is absolutely full of that old world charm, with plenty of cutting-edge restaurants and shops to keep you anchored in the present day!
So, let's get into the 13 best things to do in Charleston in winter. Hopefully this blog post will help plan your trip here.
Charleston winter weather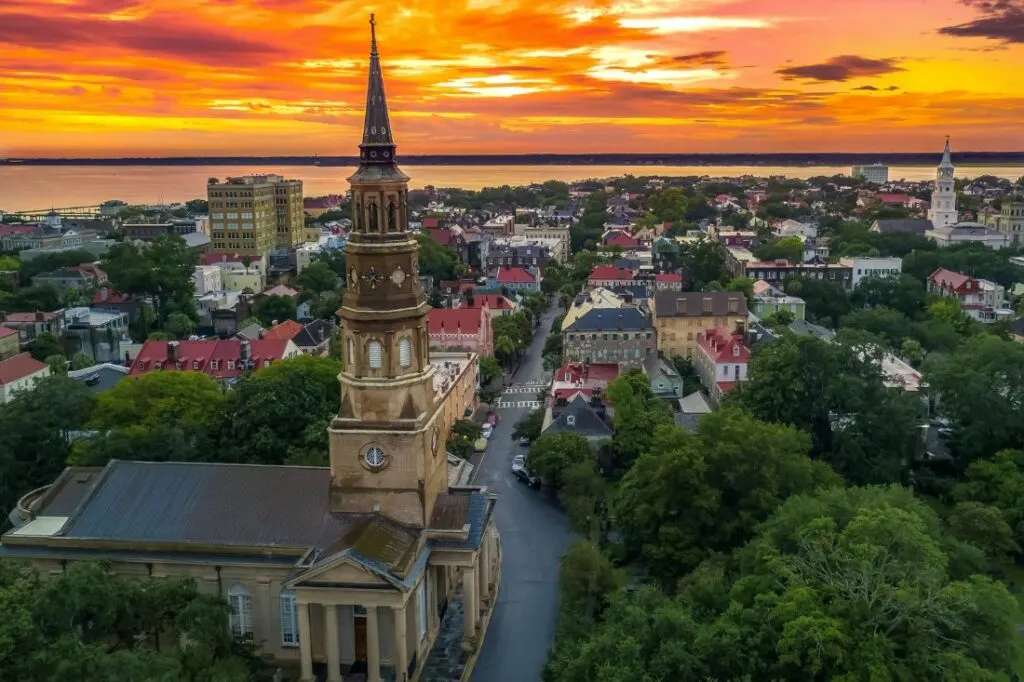 So, if you're looking for a snow-filled winter getaway, heading to South Carolina probably isn't the right place for you. In the winter, Charleston rarely sees snow, with the flurries of snow that do occur happening in February.
On average, temperatures in Charleston in winter range from 7-16°C (45-60°F) with around five rainy days each month. As far as winter getaways go, it's a pretty mild city to spend the holidays in! As ever though, it's always good to pack a few warmer things just in case the weather does go south.
---
Best things to do in Charleston in winter
Get fancy at the Lowcountry Oyster Festival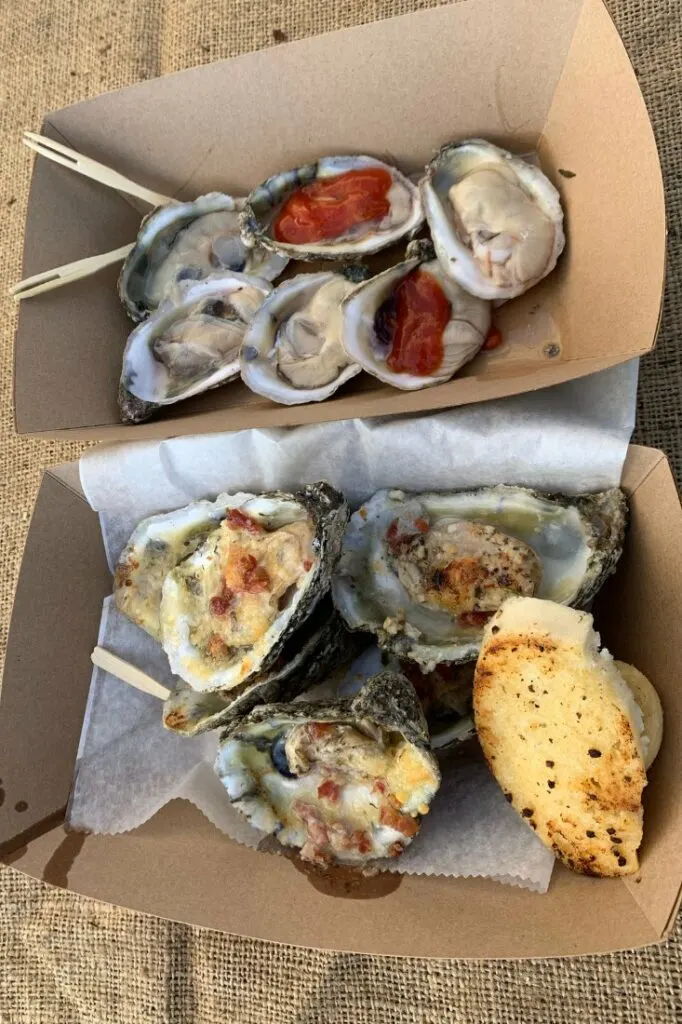 Love slurping down delicious fresh oysters? Well then, I have the perfect Charleston winter activity for you! Located at Boone Hall Plantation in its lovely gardens, the Lowcountry Oyster Festival has been going for around 40 years now and brings the best chefs, seafood providers, and food lovers from all around the area to bustling Charleston!
There are tons of fun contests and categories to discover including shucking contests, all set against a backdrop of gorgeous gardens and great live music.
Soak up live music at the Charleston Jazz Festival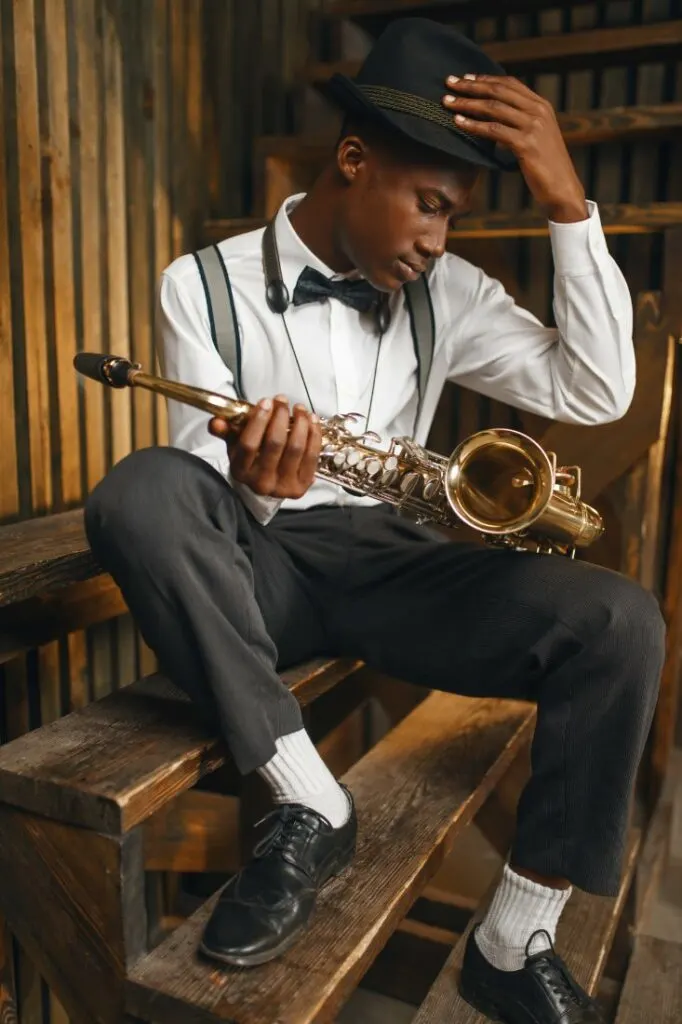 Speaking of live music, if you're in Charleston in January, you need to check out the Charleston Jazz Festival. It takes place across four days and features over 100 jazz musicians from across the country playing in venues across Charleston.
Despite the sheer amount of performances, you might want to get yourself a ticket or two to avoid disappointment!
Eat up a storm at Charleston Restaurant Week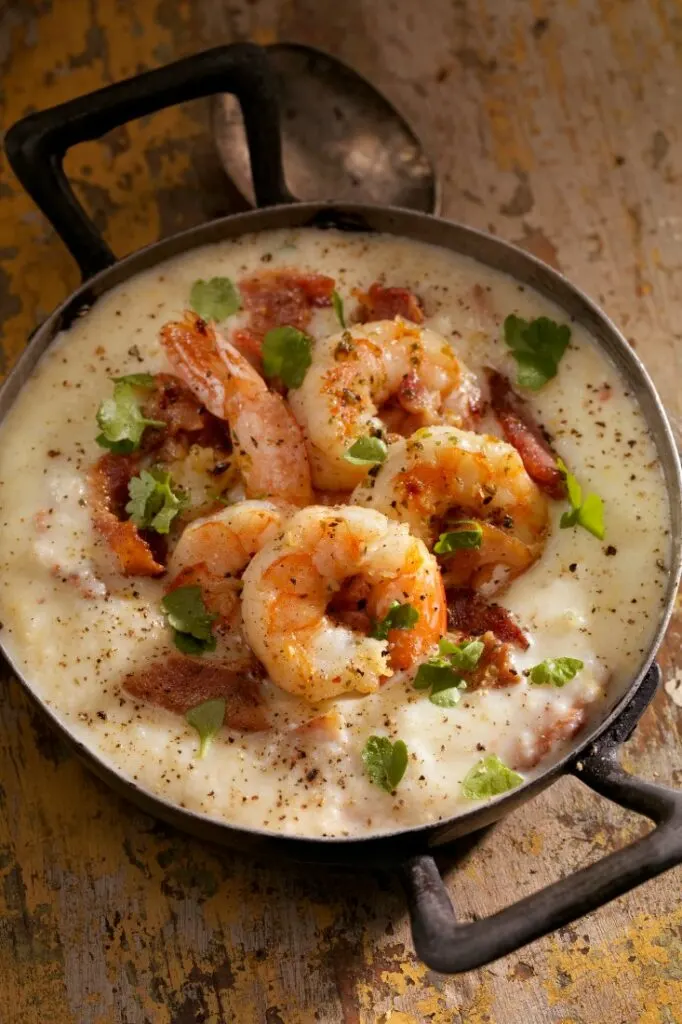 The winter festivals in Charleston just keep on coming with Charleston Restaurant Week. Normally held in January to help with that post-Christmas slump, Restaurant Week highlights between 20-30 participating restaurants that offer deals on new menu items or cult classics.
You can find a full list of participating restaurants and their deals on the Restaurant Week website. There are some seriously fancy places on here with reduced rates and some super popular eateries that frequent best places to eat lists!
Enjoy the Holiday Festival of Lights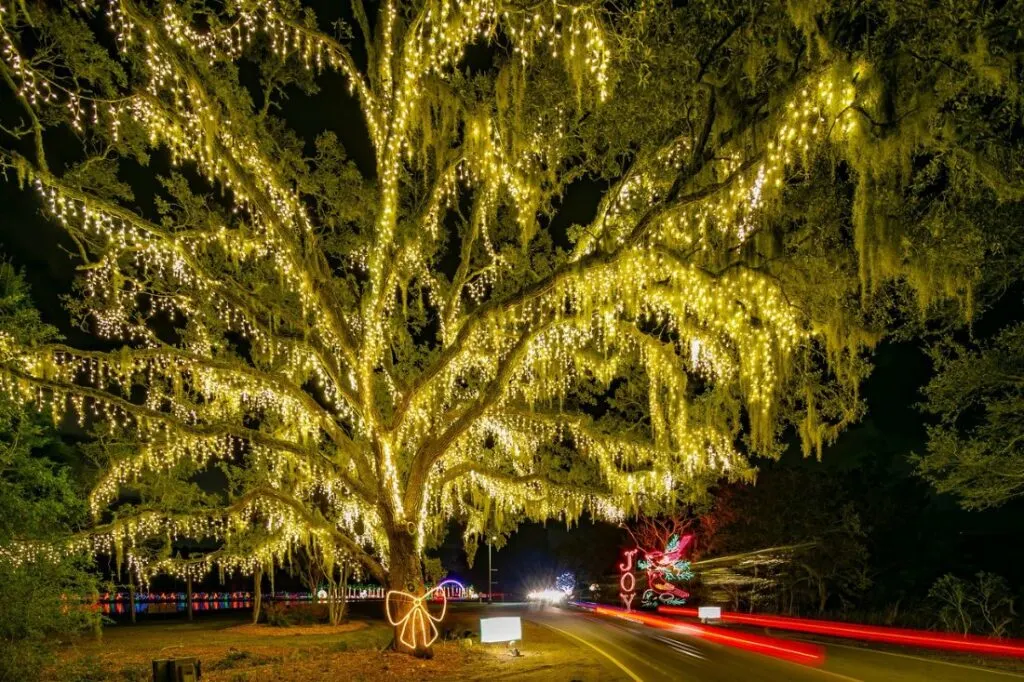 If you're looking for a family-friendly winter activity in Charleston during the lead up to Christmas, check out Charleston's Holiday Festival of Lights. Held in James Island County Park, there are plenty of workshops where your kiddos can make stuffed reindeer toys, ride carousels, or even visit Santa in person!
The main event, however, is the 12-minute train ride that snakes around the festival, allowing you to see all the light displays up close! It's a magical thing to do in Charleston in winter and runs throughout November and December.
Dive into history at Fort Sumter National Historical Park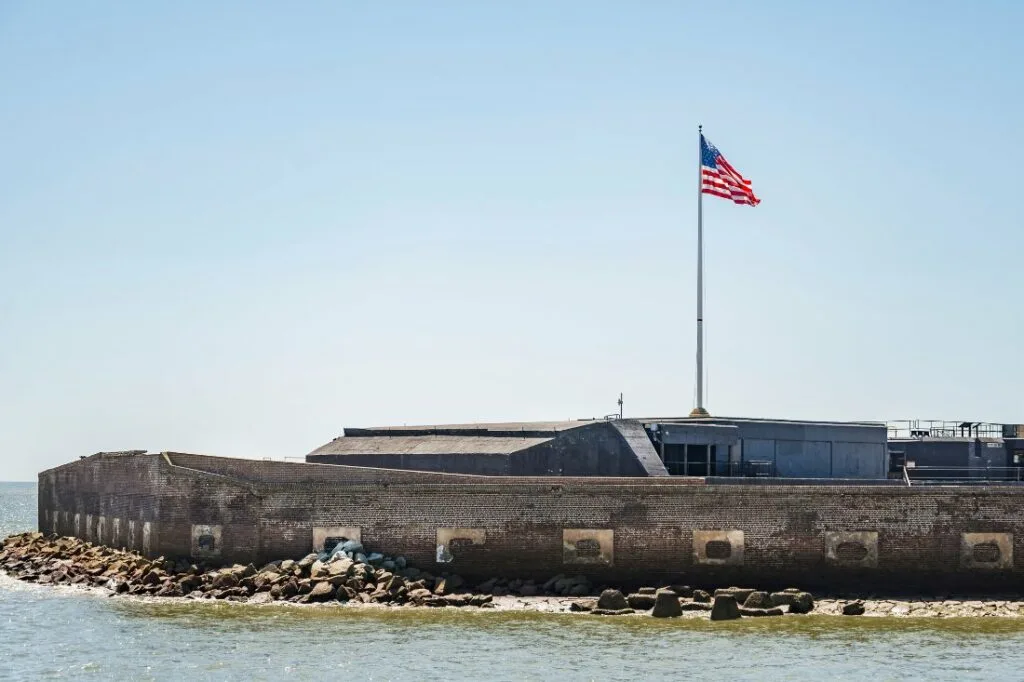 Want to learn more about the history of Charleston while you're in town? There's no better place to do so than at the Fort Sumter National Historical Park. This small island is home to a series of forts that have been used during the American Civil War.
You can jump on a quick ferry from Charleston's waterfront and enjoy guided tours of the park from an expert ranger who can answer any questions you might have about this Charleston icon.
Explore Historic King Street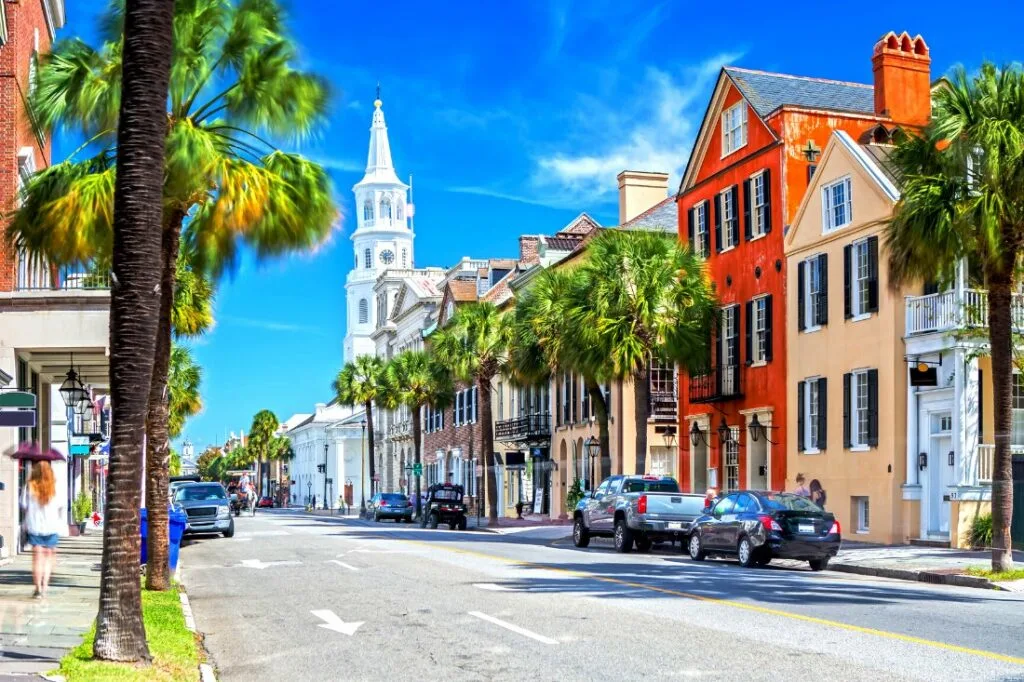 Located in the heart of Charleston's historic old town, you'll find the famous King Street. Separated into three distinct sections; Antiques, Fashion, and Design and Dining, there's a little something for everyone on King Street.
On the second Sunday of each month, King Street actually becomes fully pedestrianised, so it's well worth visiting during this time to get a full King Street experience.
Wander around Kiawah Island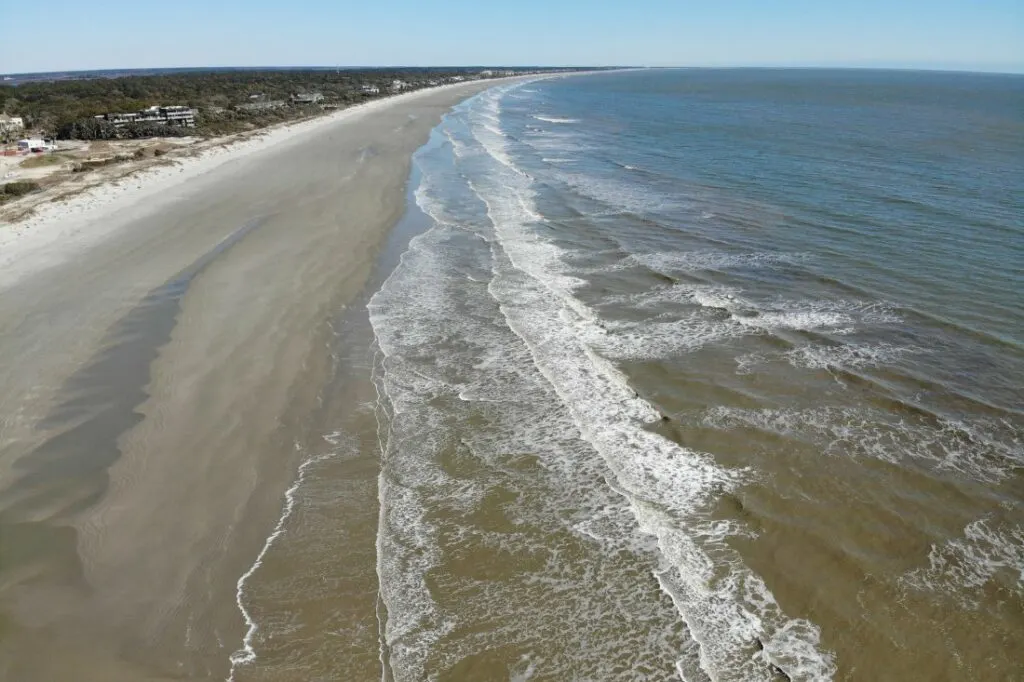 Okay, I know it might sound strange to visit a beach in the middle of winter, but Kiawah Island has over 10 miles of gorgeous sandy beaches, sand dunes to explore, and a whole host of great water activities to try your hand at.
Along the coastline, there are plenty of hiking and cycling trails so you can explore this beautiful area. Remember, you can always bring a flask of something warming to keep the chill away!
Check out The Battery in Downtown Charleston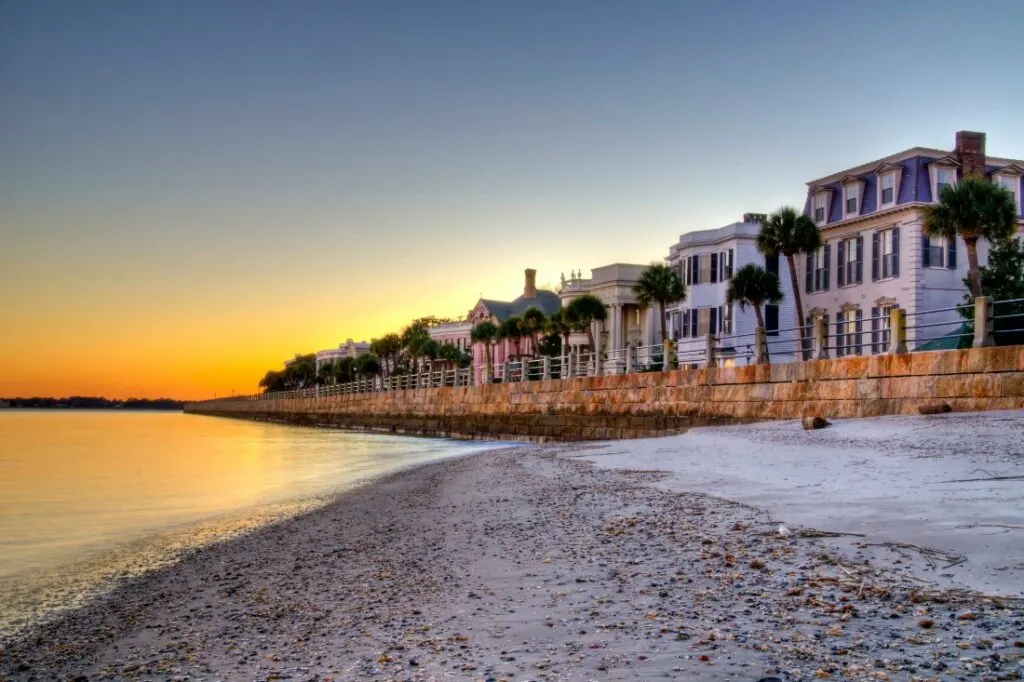 If you want to spend some time in Downtown Charleston, you have to visit the Battery. Essentially, it's the waterfront walkway and seawall that protects the beautiful coastal buildings and houses of this area. You can take in the views of the water, Fort Sumter, and beyond!
Looking for a bargain? There's actually a flea market on The Battery that runs throughout the year. It's one of the best Charleston winter activities, especially if you're looking for a unique Christmas present!
Explore the Charleston Harbor on a Boat Tour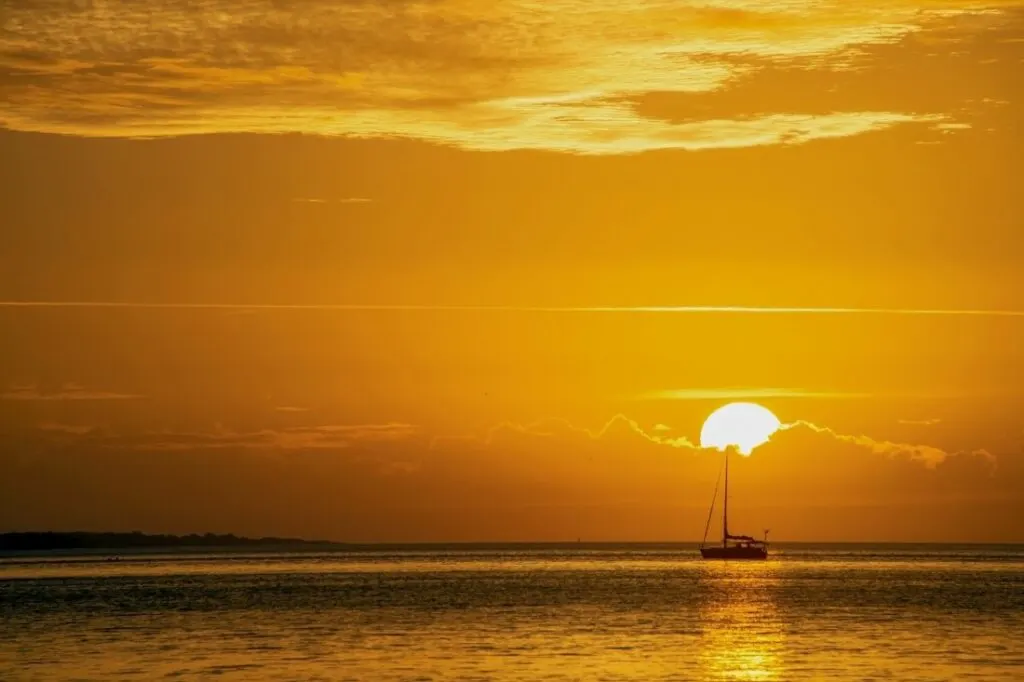 The historic Charleston Harbor is a popular site to visit at all times of the year, but for the full experience, you'll want to jump on a boat tour of the bay. There are so many different types, but the most popular ones are historic tours or nature tours – there are bottlenose dolphins swimming around Charleston as late as November!
Enjoy a carriage ride around the Charleston Historic District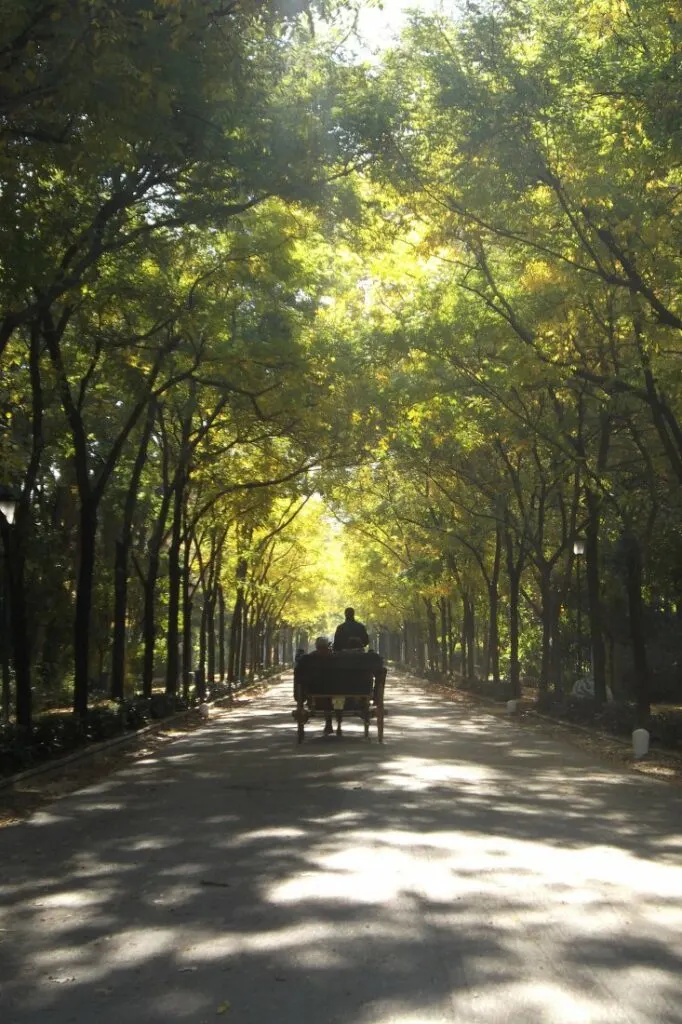 Want to feel like you're in an old movie while exploring some of Charleston's most historic buildings and streets? Jump in a horse-drawn carriage, pull a blanket over your legs to keep you cosy, and head off around the Charleston Historic District on a tour.
You can find carriages that hold full families or smaller more romantic ones designed for couples. I'd recommend going in the evening when all the cobbled streets are lit up!
Indulge at the Charleston Holiday Market
If you're looking to get in the festive mood, there's no better place to do so than at the Charleston Holiday Market. Filled with vendors from all around the local area selling crafts, seasonal sweet treats and drinks, as well as having family-friendly activities and live music, it's a hub of holiday excitement.
This festive market takes over Marion Square for the majority of weekends in December, so make sure you check it out!
Get in touch with nature at the Southeastern Wildlife Exposition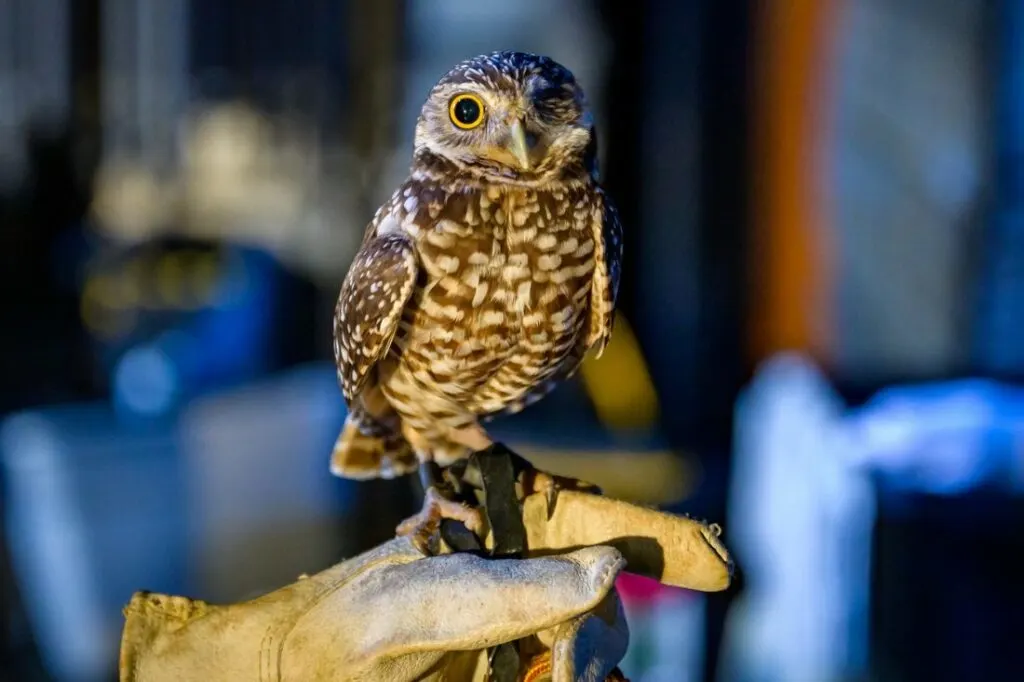 If you love exploring the native flora and fauna of a town or city you're visiting, you're going to be in for a treat with the Southeastern Wildlife Exposition. Focusing on South Carolina's unique ecosystem, this festival is a mix of science and art, with so many creatives bringing pieces that were inspired by the natural wonderland around them.
The whole point of the event is to promote conservation efforts in the area and help raise funds, so it's a win-win when it comes to Charleston winter activities!
Take a foodie walking tour of Charleston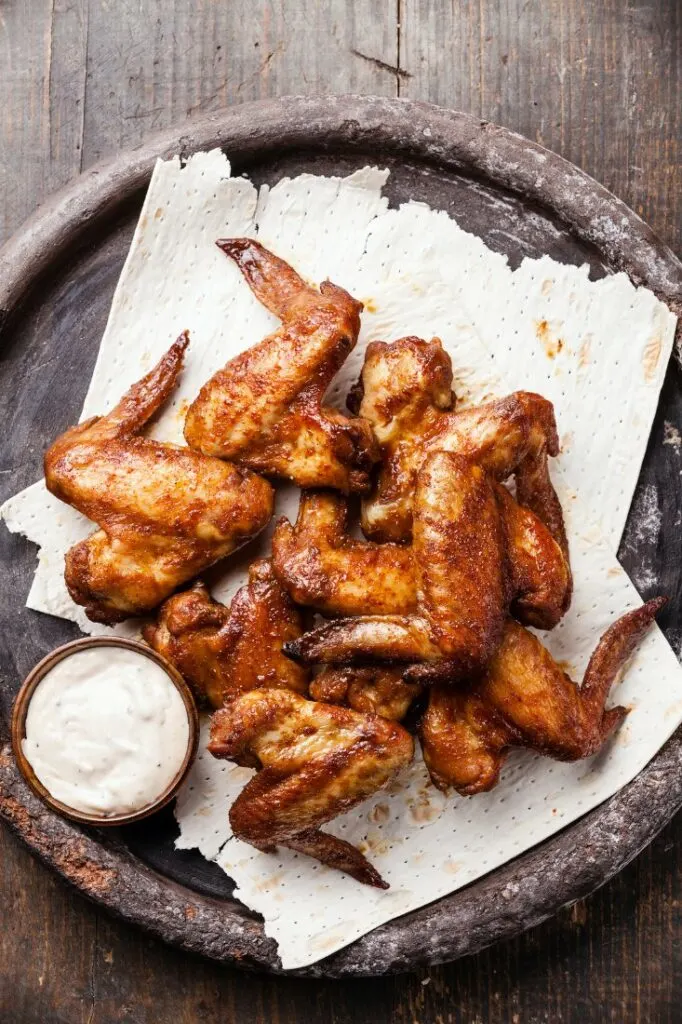 Now, I've touched a bit on the great food culture of Charleston, but if you want to experience it like a local, check out a foodie walking tour of Charleston. Your local guide will take you to a mix of Charleston hotspots like Rodney's BBQ and a whole host of secret places that you might not otherwise find.
There are plenty of options to choose from including this Southern Food-centric three-hour walking tour of the city!
---
Where to stay in Charleston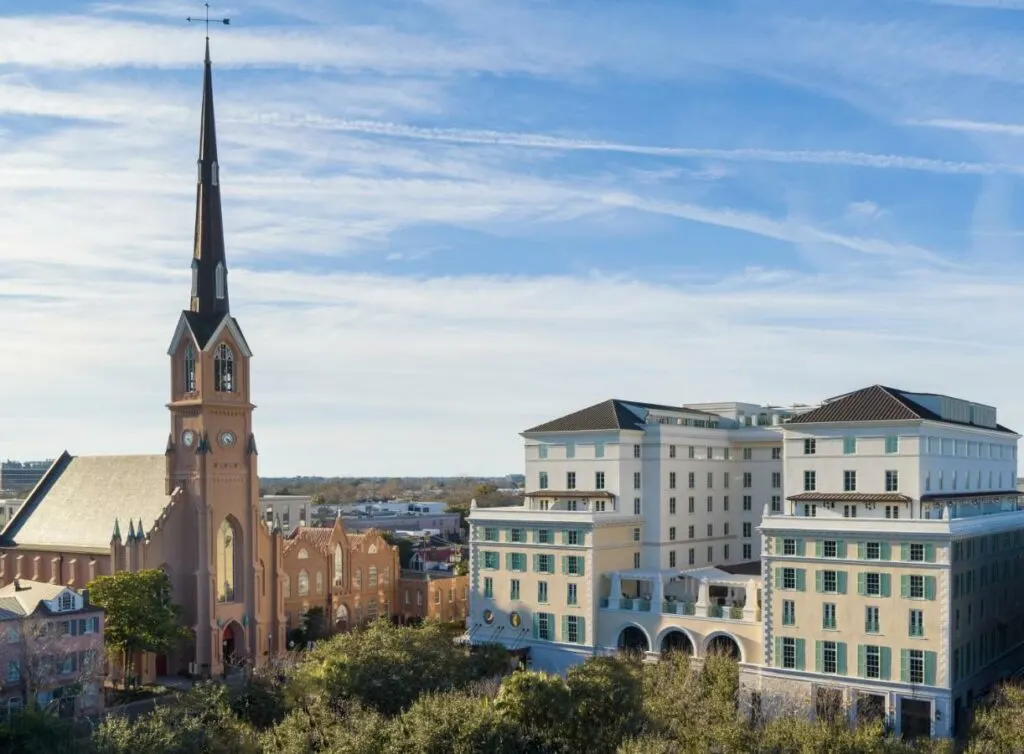 If you're looking to push the boat out, the Hotel Bennett Charleston is a palatial place to stay in the heart of Charleston city centre. With rooftop pools, huge balconies where you can enjoy breakfast, and massive suites and rooms, this hotel often feels like a high-end boutique Parisian stay!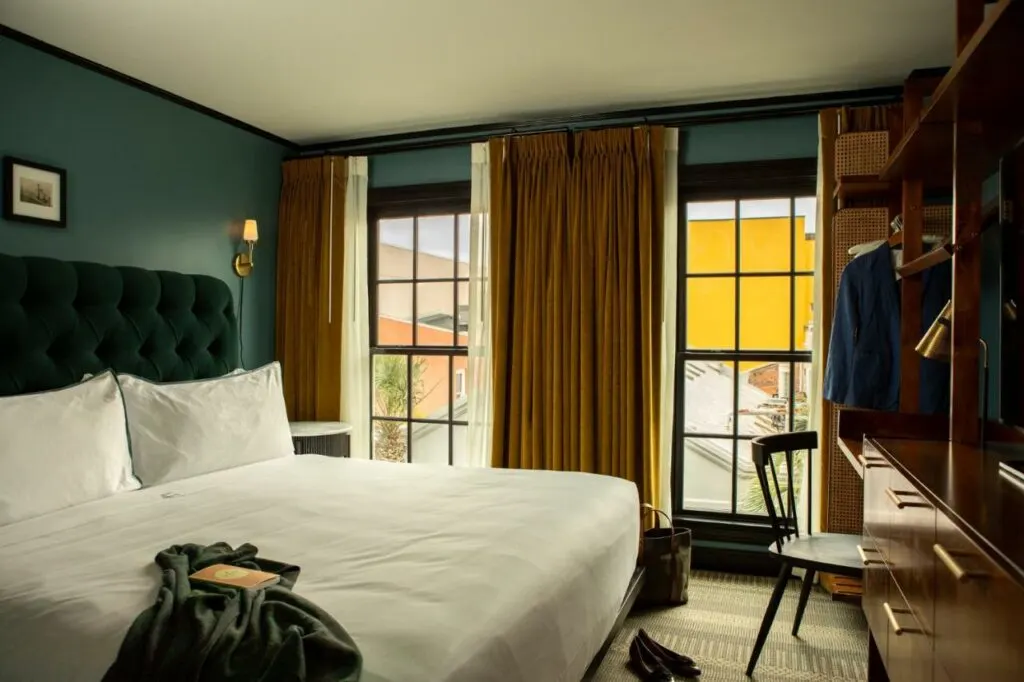 Looking for a cool, boutique hotel in Charleston that feels warm and modern with some clever design touches? Well, I'd recommend checking into the Hotel Emeline. Located just 800m from Charleston Waterfront Park, it's a gorgeous hotel in a great location.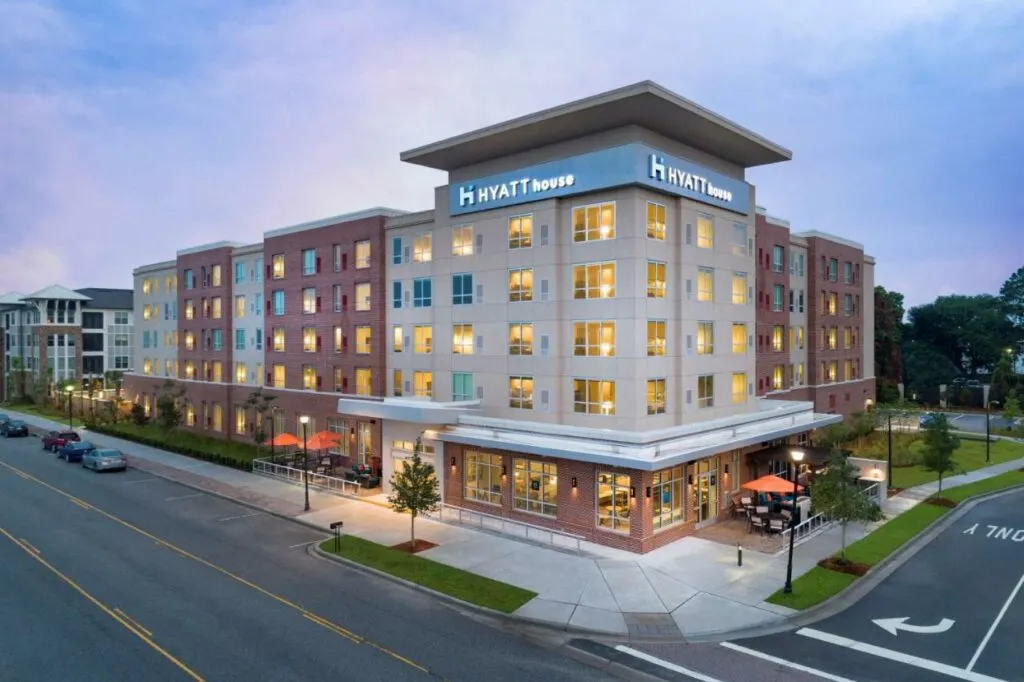 Want a spacious suite with all the amenities you can think of? With the Hyatt House Charleston, you can get just that. Located in the Mount Pleasant area of Charleston, it's easy to get to the South Carolina coast as well as travel into central Charleston.
---
So there you have it, the best things to do in Charleston in winter and where you can stay! What's your favourite Charleston winter activity? Let me know in the comments below.
Like this blog post? Then Pin it for the future!