Planning your holiday to the States but don't know where to go? Then here are 4 amazing places to visit in Florida for that perfect getaway!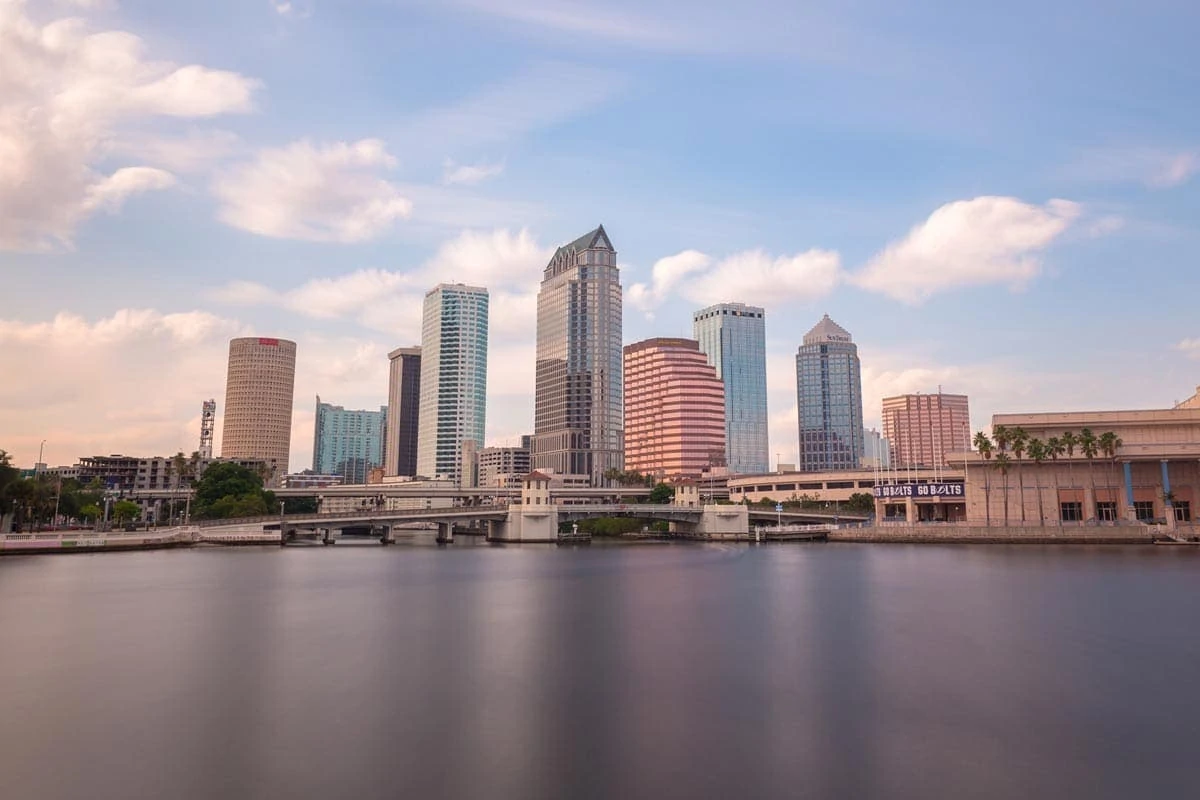 Beaches or cities?
Watersports or theme parks?
It doesn't matter if you're looking for an action packed adventure or to kick back and relax on the beach for a couple of weeks, Florida really does have something for everyone – the hardest thing is deciding where to go.
I've been to Florida a few times over the years and my new favourite spot is west Florida. There is just so much to see and do here.
Where else can you swim with manatees? Paddleboard with dolphins? Walk on one of the most beautiful beaches in the world?
West Florida has it all and more.
Watch my Florida vlog on 'Adventures in Florida' below!
I recently went on a road trip of the west coast of Florida stopping off at Tampa, St Petersburg, St Pete Beach, Pasco County and Crystal River, and it was such an amazing trip.
So, if you're planning your holiday to America but don't know where to go here are 4 amazing places to visit in Florida for that perfect getaway.
Below are some quicklinks to help you navigate my Florida travel guide. If there's a particular place that takes your fancy, just click the links below!
Also, check out this USA bucket list for some of the best things to do in the States. This will inspire your American wanderlust!
Flying to Tampa
One of the best things about flying to Tampa from London is it's direct. Yay to no changes!
I flew with BA for around £480 return, but other carriers are American Airlines, Finnair and Iberia.
The flight to Tampa takes approximately 10 hours and nine hours on the way back with a good tailwind.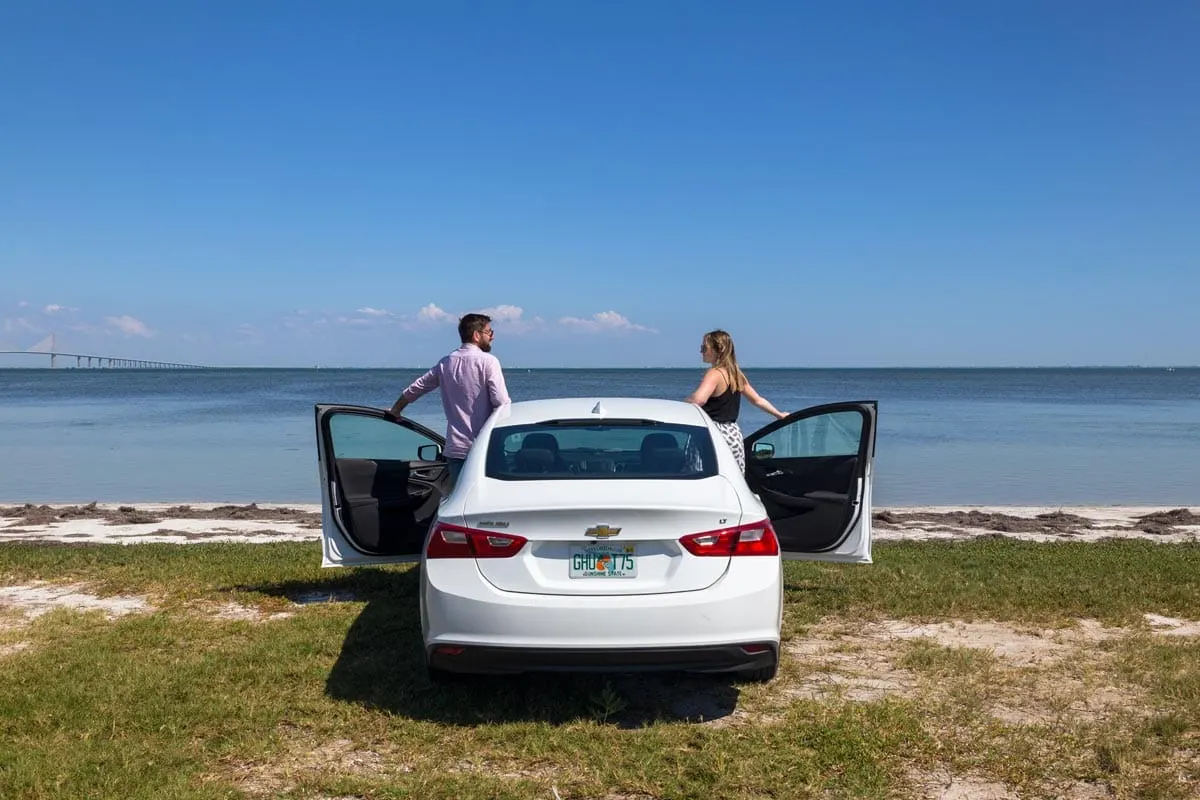 Tampa airport is fairly small for an international US airport.
Customs can take a little bit of time, so make sure you factor in about 45 minutes extra if you're arranging a taxi pickup or a hire car.
I hired a car with Hertz and with their super speedy queue jump and pick up, it wasn't long before I was on the road driving up to Crystal River and the beaches.
---
CRYSTAL RIVER
What to do in Crystal River?
Crystal River is a really beautiful spot that's well worth visiting on any trip to Florida.
Crystal River is just a 90 minute drive north of Tampa and it is so stunning. I could've easily spent a week here alone.
As the name suggests, the water at Crystal River is the clearest I've ever seen – anyone who's been to Clear Water Creek will know what I'm talking about.
Crystal River is famous for watersports, so if you're into your kayaking or paddleboarding then this is the place for you.
However, it's also famous for another water activity – swimming with manatees.
Swimming with manatees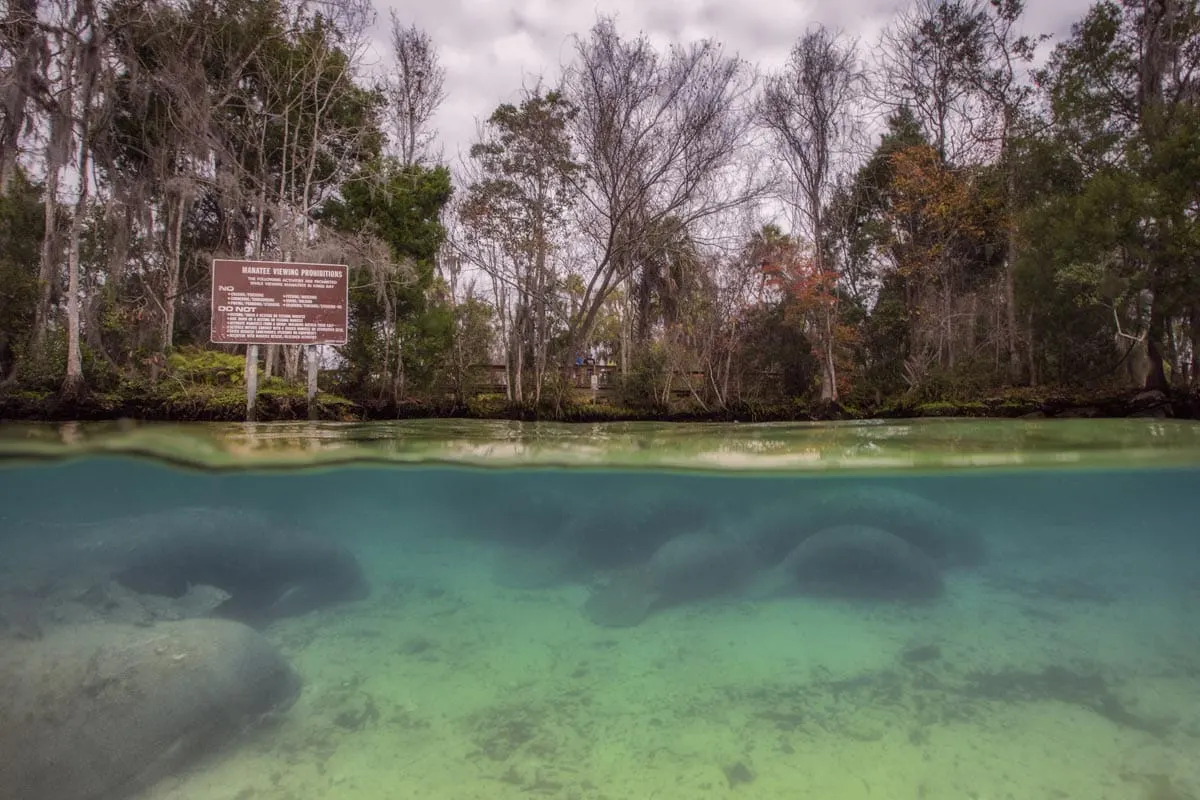 The main attraction in Crystal River is swimming with manatees (you can find tours with Plantation Adventure Center here).
What I didn't realise about swimming with manatees is you're *almost* guaranteed to see them.
During the colder months there can be up to 600 manatees in the area so all you have to do is float there and they're all around you.
However, even when I visited in the quieter period, there were still about 20/30 manatees. That means you've got a very good chance of seeing them regardless of when you visit.
I spent the morning swimming with a mother and her calf for a good 45 minutes. What a moment I'll cherish forever. It was amazing seeing manatees in their natural habitat. There's a reason why this is such a bucket list activity.
Where to eat in Crystal River?
The majority of places I ate at in Crystal River were just off North Suncoast Boulevard.
However, there are a few restaurants right next to the water that are in such a lovely location. Either way it's recommend you have a car as a lot of restaurants are spread out.
Tea House 650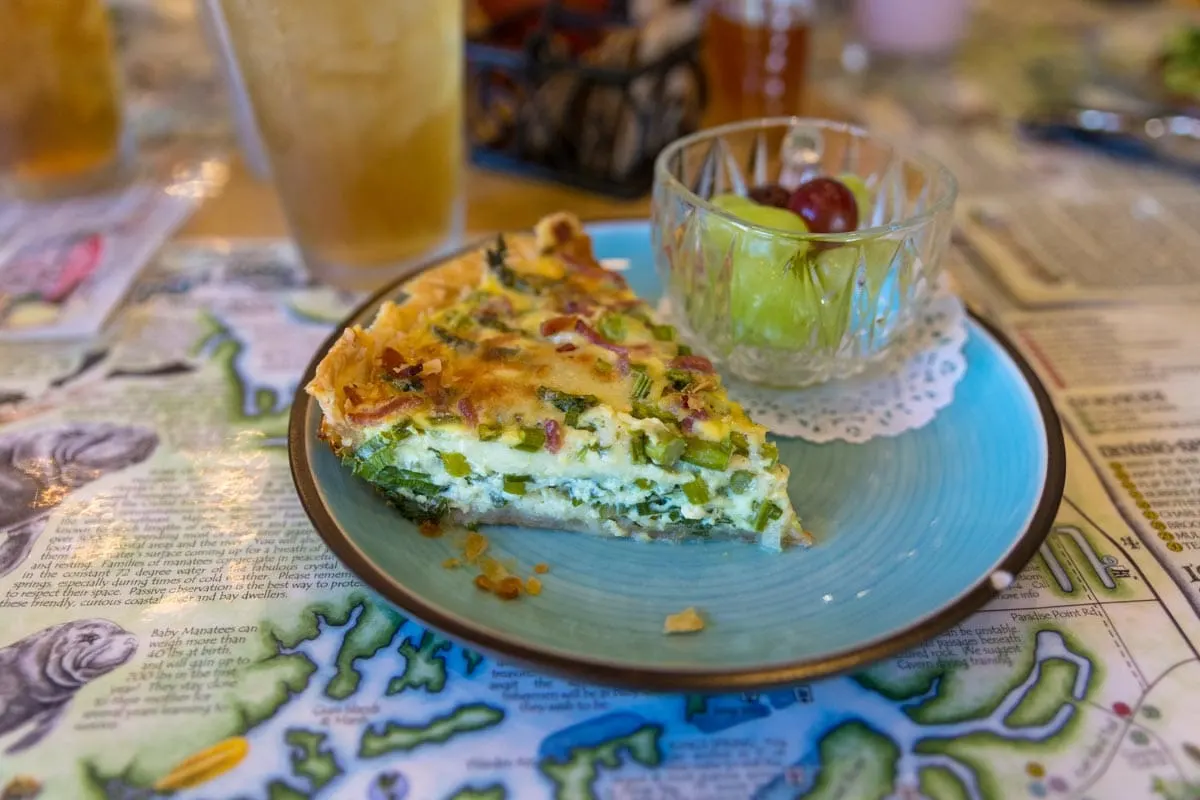 This is one of the cutest places in Crystal River. If you're looking for brunch or a light lunch, then look no further than the Tea House 650. Obviously iced tea is a major speciality here (I had a white chocolate and blueberry iced tea and it was amazing). Also, the homemade quiches are to die for (trust me on that one). Lots of lovely souvenirs to buy from here too.
Greenhouse Bistro Market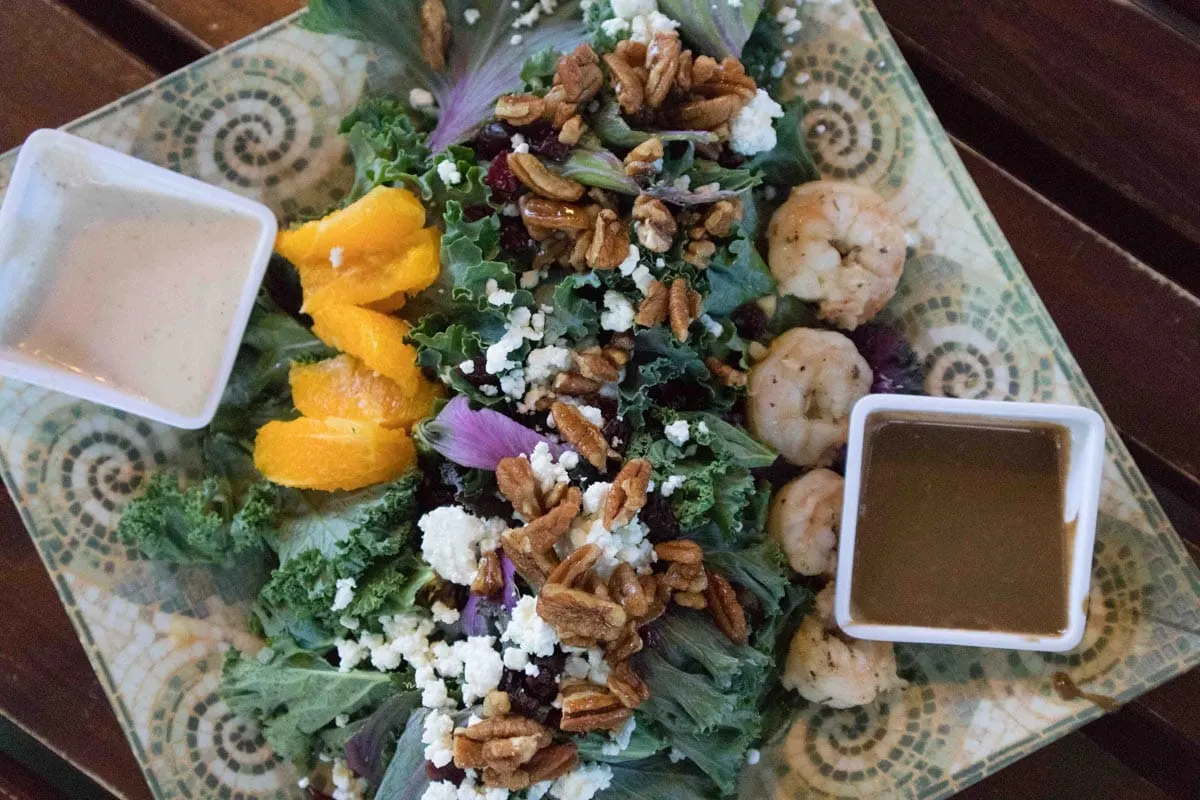 Greenhouse Bistro Market is an amazing place to go for dinner with an emphasis on healthy eating and locally sourced ingredients. I love how you're so close to the water from this restaurant and the food is delish too. Their ceviche was the winner for me and the salads were huge.
Where to stay in Crystal River?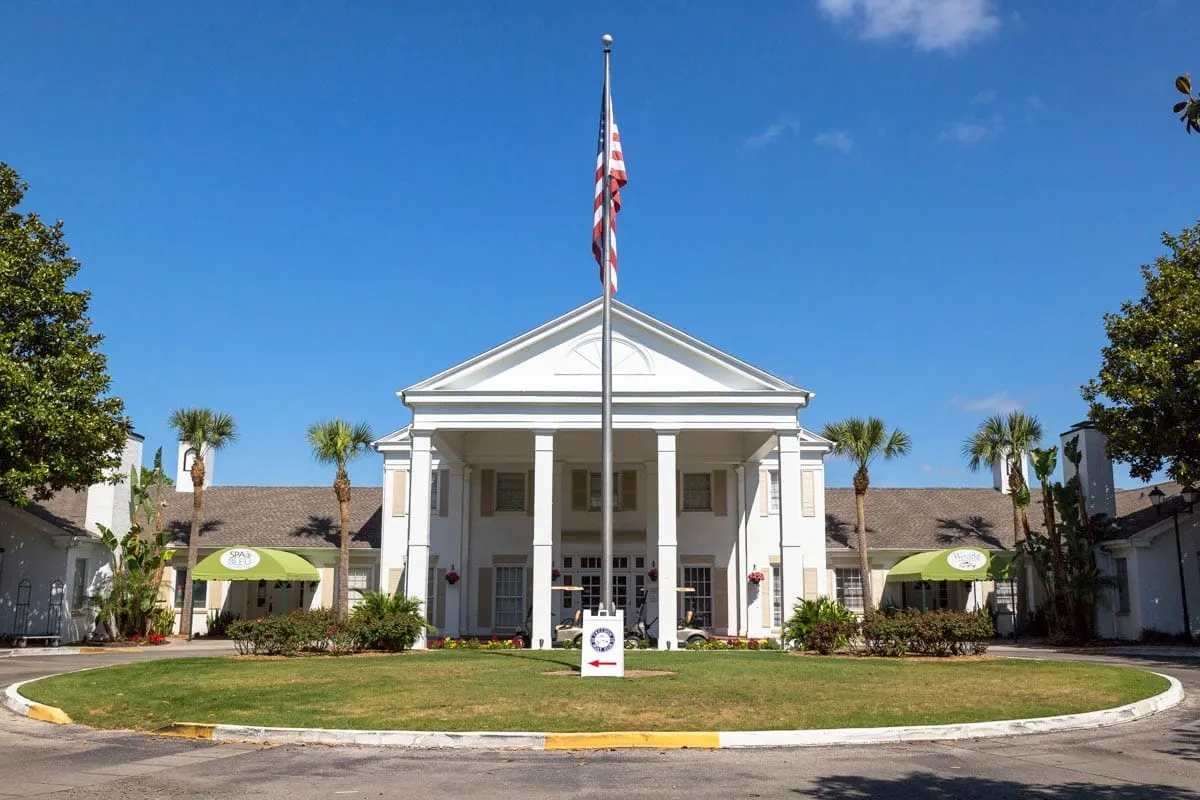 I stayed at the Plantation Inn, one of the best places if you want to be close to the manatees.
The Plantation Inn is a 50-year-old eco-friendly resort with full service spa surrounded by the natural springs of Kings Bay all around.
This resort has four restaurants to choose from and a very lively bar too. There is also a 27-hole championship golf course for those who aren't interested in the manatees.
Prices for a king-sized double room start from around £119 per night.
---
PASCO COUNTY
What to do in Pasco County?
Pasco County is a place a lot of people would pass by when travelling through west Florida, but I really liked it here.
Pasco County is real America. It is a long way from the theme parks and the big cities, but it is a true representation of what Florida's really like.
Also, if you're into adventures in and out of the water then they don't come better than in Pasco County. I had so much fun here.
Speedboat tour at Port Richey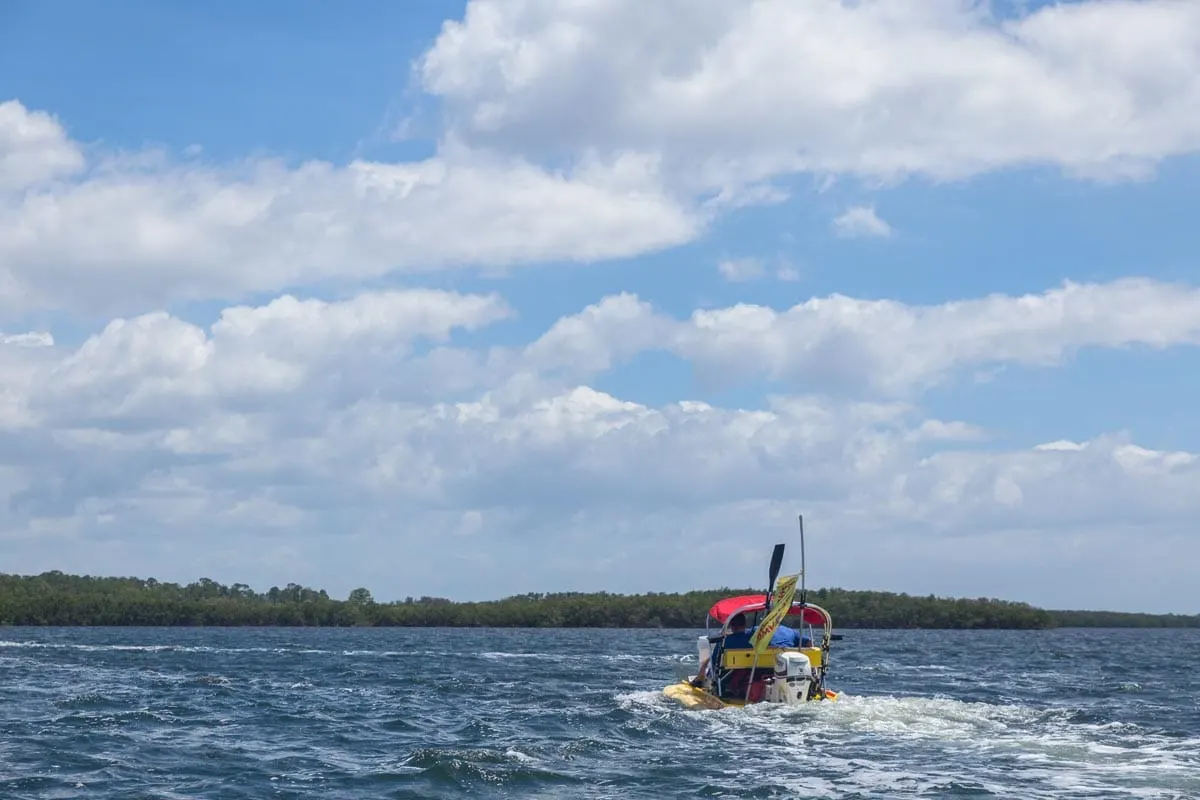 One of my favourite activities to do while in Pasco County was going on a speedboat tour with Gill Dawg Adventures.
Located in Port Richey, I went on a tour exploring the waterways around the area.
The first half of the tour was cruising slowly along the river peering into people's gardens (one had the best life-size model dinosaur I have ever seen) and learning about the history of Port Richey.
The second half of the tour was quite different though. Once we made it out into the gulf all speed restrictions were lifted and we could go as fast as we wanted.
I have no idea how quickly we were going, but when you're in an open boat with your bums so close to the water, it feels like a million miles an hour.
Definitely one of my highlights while in Florida.
Where to eat in Pasco County?
Pasco Country is packed full of places to eat, but the two main areas are Wiregrass Shopping Center and Port Richey.
Wiregrass is one of the most popular spots in town at the moment. However, if you want to eat beside the water, head to Port Richey. The views across the water are hard to beat.
Gill Dawg Tiki Bar and Grill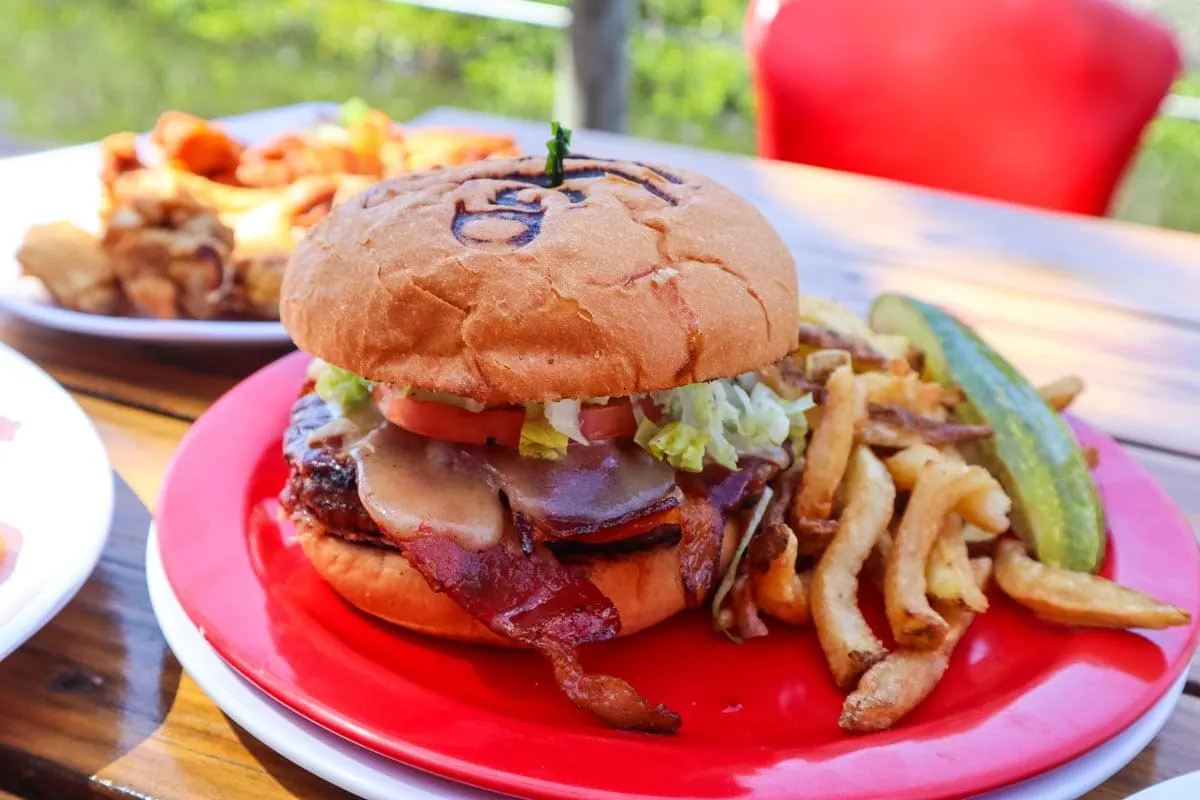 One of my favourite spots down by the water was Gill Dawg Tiki Bar and Grill. Expect things like pina coladas served in pineapples and even bigger portions from this place. The food is really quality though and it's in such a lovely spot with the waterways of Port Richie all around you.
Noble Crust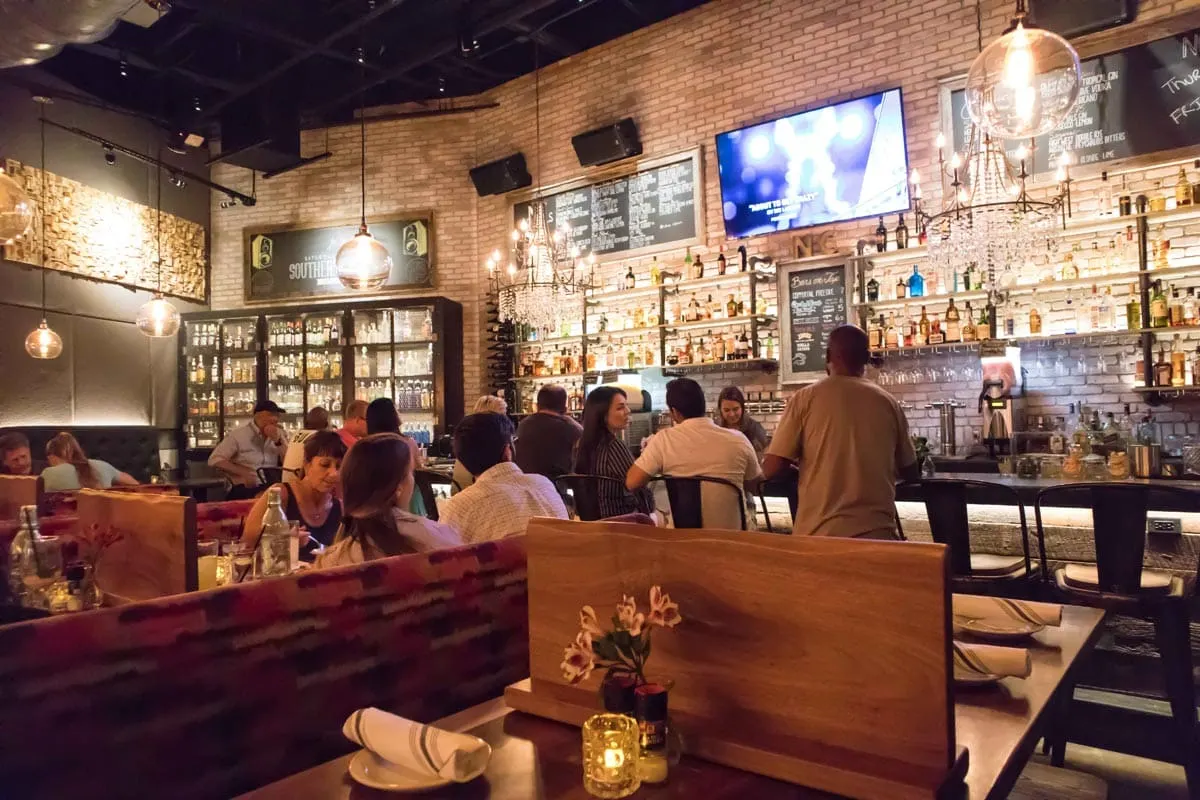 This is what new cuisine is all about in the States. Noble Crust combines fine Italian cooking with Southern ingredients to create an amazing menu. I went for the Chimichurri steak but the charred broccolini with basil, ricotta and chilli came a very close second. You can even get southern fried chicken on a pizza here.
Where to stay in Pasco County?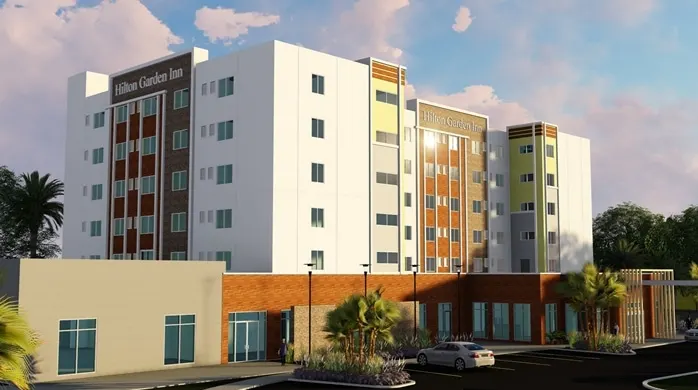 I stayed at the Hilton Garden Inn Tampa Suncoast Parkway.
Because I was moving around a lot in Pasco County driving from Port Richey to TreeHoppers Aerial Adventures, I wanted somewhere that was in the middle of everything.
With a lovely on-site restaurant and an outdoor swimming pool, this is exactly what I wanted while in Pasco Country. Also, rooms start from around £94 per night so it's fairly cheap too.
---
ST PETERSBURG
What to do in St Petersburg?
St Petersburg (or St Pete as it's also known) is one of the most colourful cities in Florida.
Just a short 30-minute drive over the bridge from Tampa, there is a surprising amount to do in St Pete.
St Pete Beach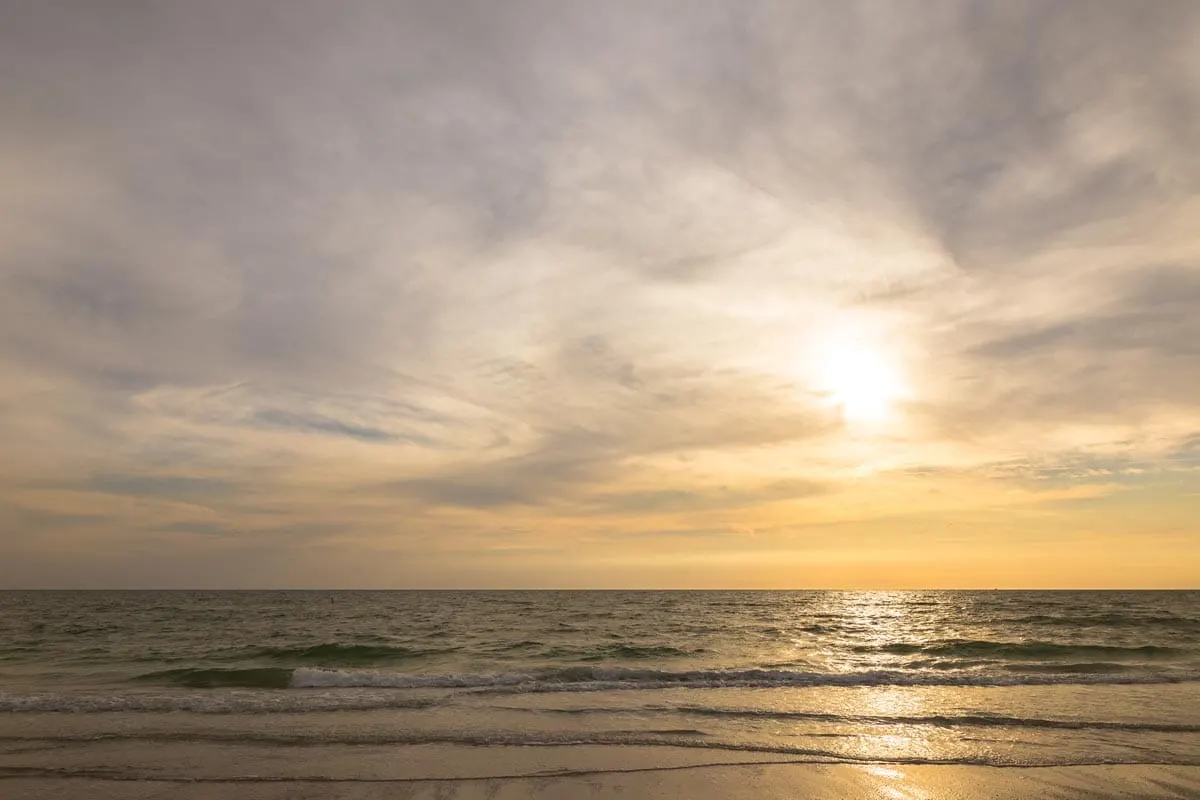 In St Pete Beach, they've got one of the best beaches in the States (voted in the top 10 US beaches for the last five years by TripAdvisor) that stretches on for as far as the eye can see.
In fact, all the way from St Pete Beach to Treasure Island is one of the most magnificent stretches of coasts I've ever come across.
Street art tour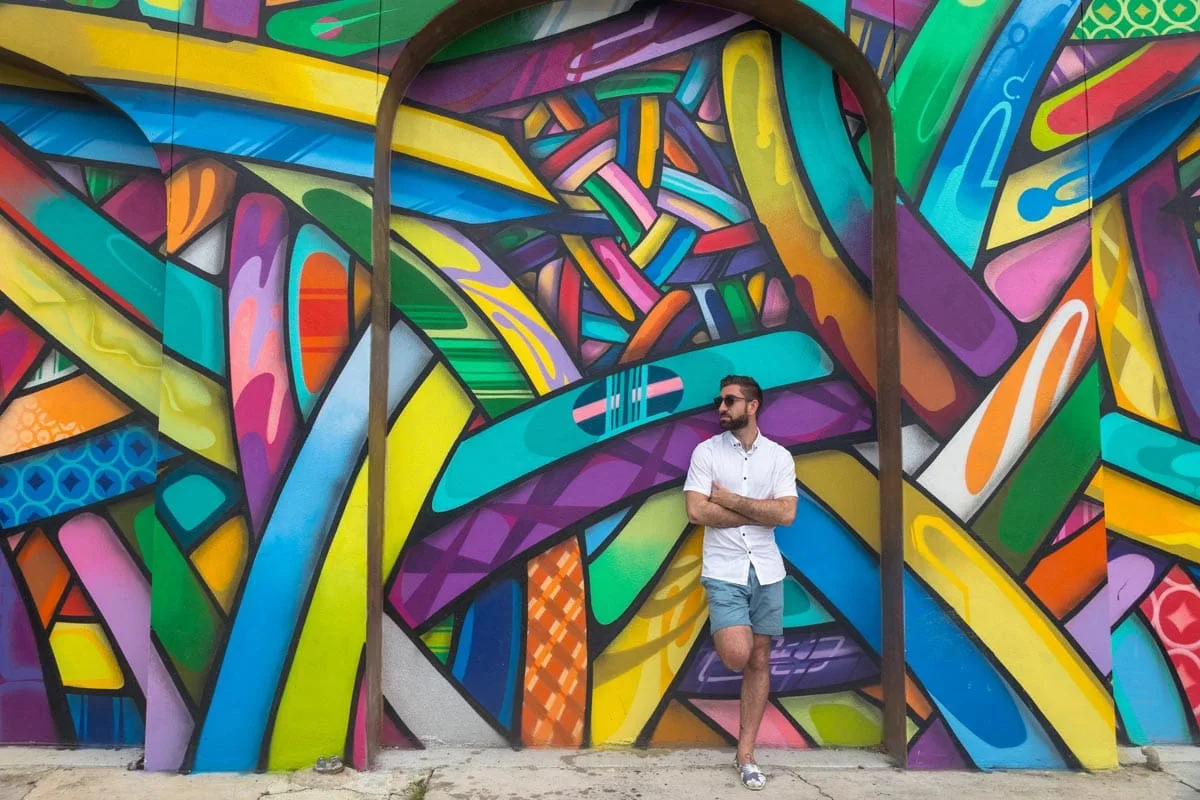 For St Pete itself, it is all about the colour.
No matter where you look in St Pete you'll see huge murals and street art. It is definitely one of the most colour cities I've ever come across.
There are over 100 murals in downtown St Pete alone, and dozens of others dotted around the city.
My favourite thing to do here is grab your camera and go on a street art tour around downtown.
It's really easy making your way from mural to mural, and getting lost is all part of the fun.
Alternatively, going on an actual street art tour is a really good way of learning about the history of St Pete and the story behind each mural. One company to go with is the St Pete Mural Tour – does exactly what it says!
Biplane Ride, St Pete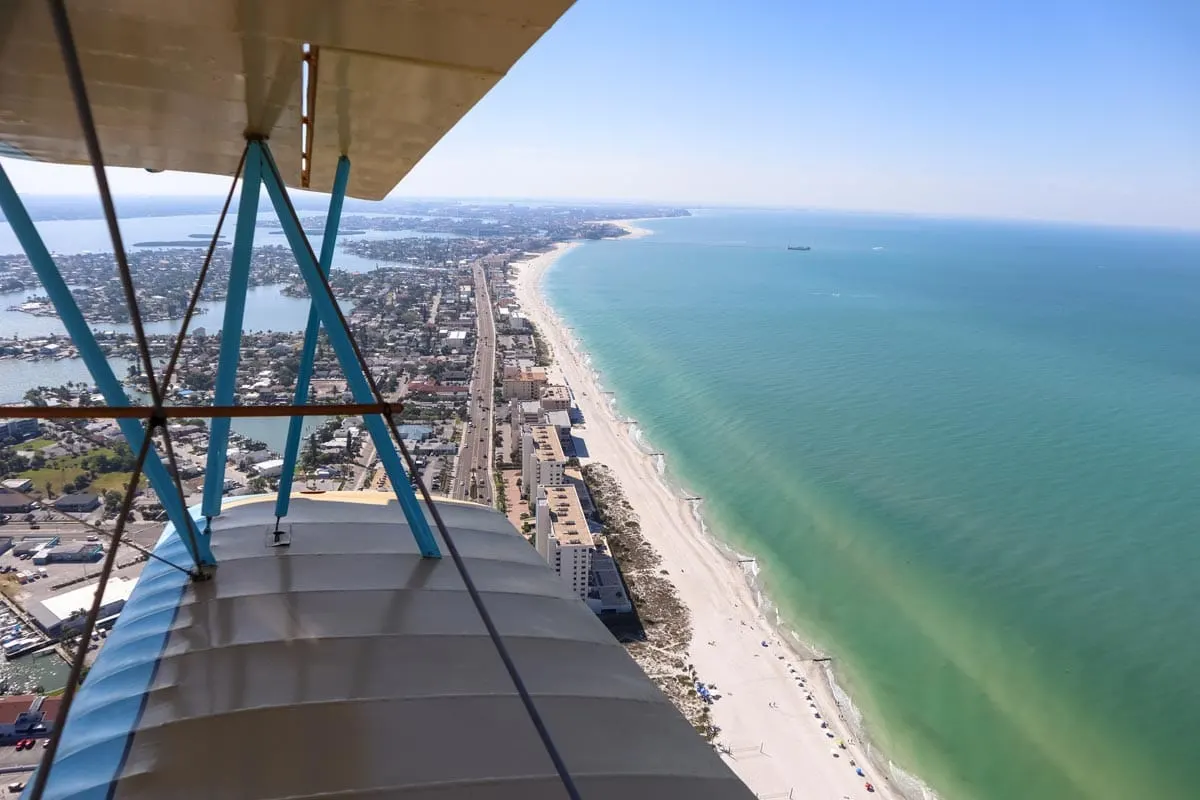 No matter where I am around the world I love a biplane ride, but flying over the beaches of St Petersburg was particularly special.
We were up in the air for about 40 minutes and flew over Fort de Soto, St Pete Beach and Treasure Island – three of the most popular beaches in St Pete.
Being up in the air really gives you a perspective on how long these beaches are – they stretch for as far as the eye can see, a perspective you just can't ever get on the ground.
I can't recommend this tour with Biplane Rides enough and it is easily one of the best adventures in Florida.
Where to eat in St Petersburg?
St Petersburg has one of the best foodie scenes in Florida, so much so it's hard to narrow it down to just a few places.
I did my best to try a few of the most recommended places though. All in the name of research, of course.
Eat St Pete Food Tour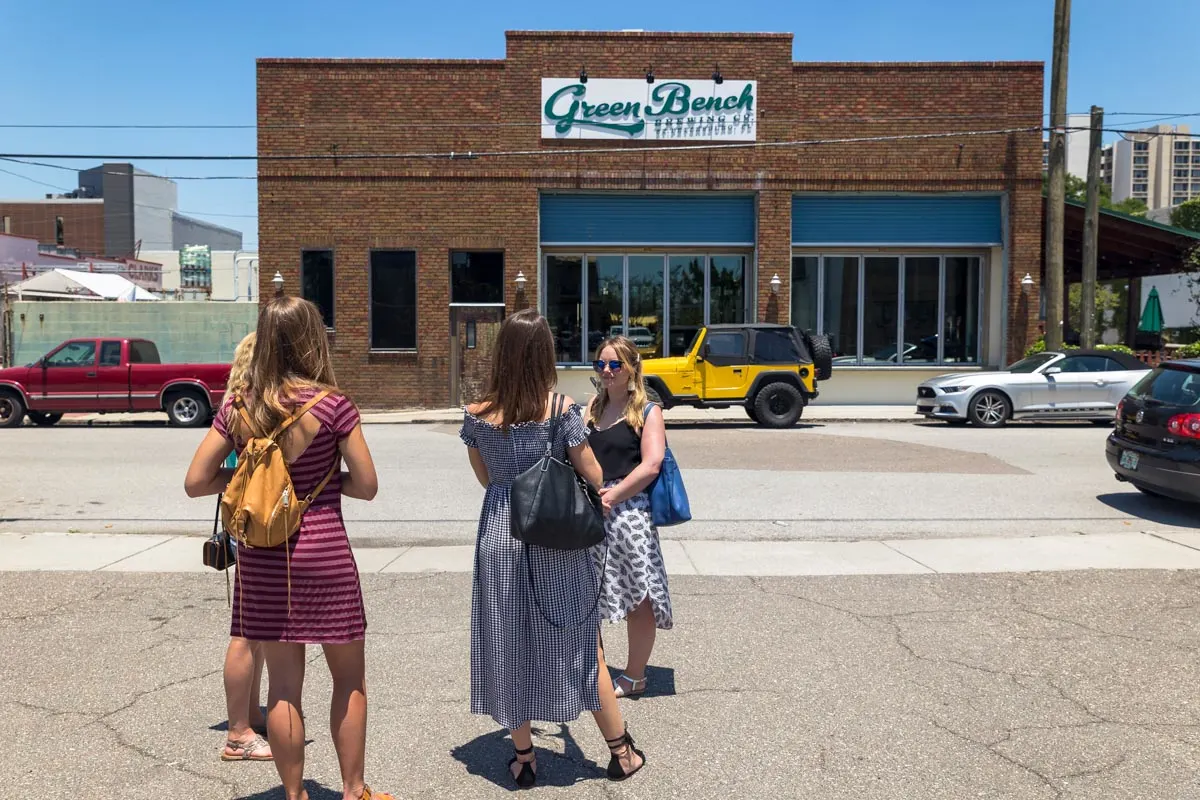 If you're looking at sampling a lot of food while learning about the history of St Pete then look no further than the Eat St Pete Food Tour. Whenever I get to a new city, I always go on a food tour. I love how it really gives you a feel for a place through it's food, and Eat St Pete was no different. On our tour we went to five different stops – Zaytoon Grill (Middle Eastern), Brooklyn South (a cheese store), Hawkers (an Asian street food restaurant), Buya (some of the best ramen in town), and The Hyppo (gourmet popsicle store with weird flavours).
Bodega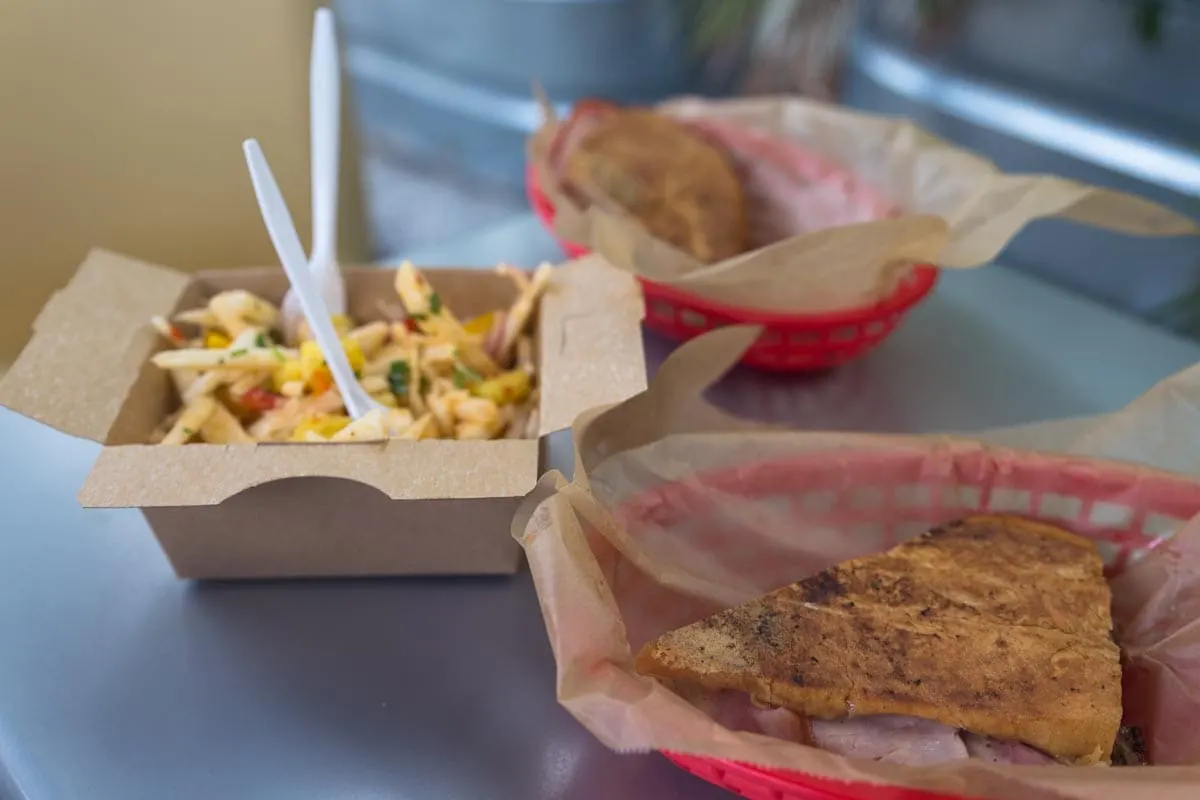 Are you looking for the best Cuban sandwiches in Florida? Then say hello to Bodega. This is a place that people flock to, and there's usually a queue no matter the time or the day. Even though they have a number of amazing sandwiches, I had to have the Cuban and it was every bit as good as everyone said. Also make sure you pop into the juice place next door – they're like healthy cocktails without the booze.
Ichicoro Ane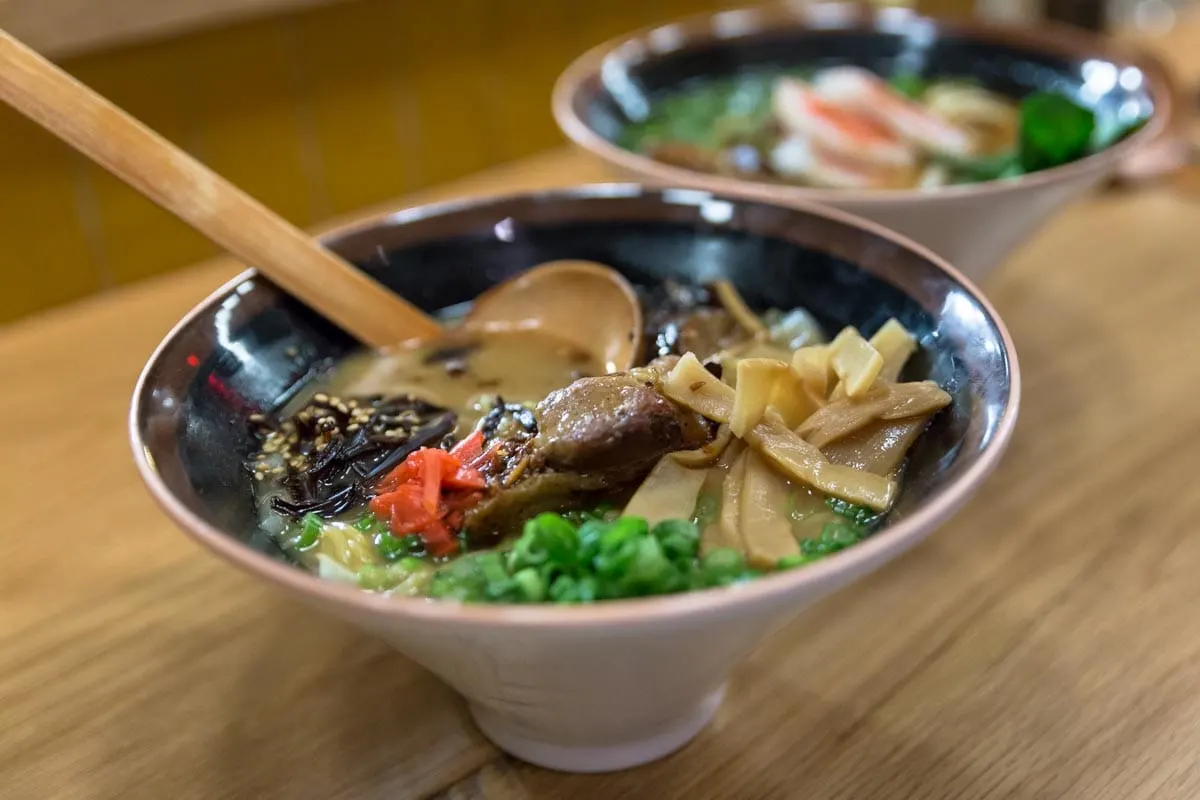 Ichicoro Ane is a restaurant everyone spoke about while I was in St Pete. Ichi (called by locals) is a Japanese restaurant with an American twist. The ramen was outstanding but my favourite dish was the grilled avocado topped with chilli, garic and soy sauce – so delicious!
Where to stay in St Petersburg?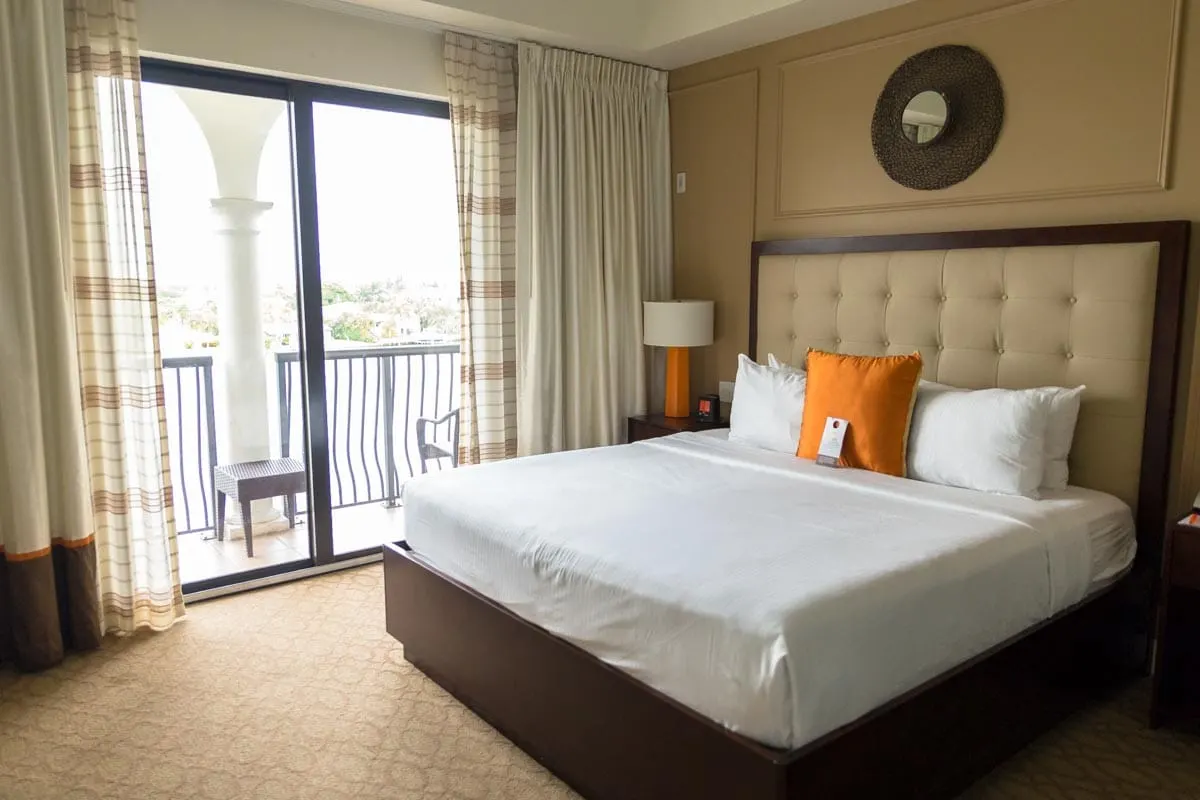 I stayed at the Kimpton Hotel Zamora just meters from St Pete Beach.
Hotel Zamora is one of the newest hotels in the area but it has quickly become one of the best too.
Things started off well when they gave us a glass of wine at check-in and they got even better once we saw the view from our room.
If you're looking for some chilled beach vibes then head up to the lively rooftop bar. Or, if you'd rather R&R, then are plenty of secluded spots around the pool to choose from.
Rooms start at around £167 per night and you really are located in one of the best parts of St Pete.
---
TAMPA BAY
What to do in Tampa?
Tampa is a bustling city that's got so much energy.
Despite feeling like a big city, only 300,000 people live there and it is really easy to get around and navigate.
Tampa Riverwalk
One of the things I loved about Tampa is how close you are to the water.
That's really highlighted by the Tampa Riverwalk, the longest continuous riverwalk in the States.
Dotted all over Tampa are bikes you can hire for the day which cost just a few dollars per hour, and there are so many places to stop off at along the way.
The Tampa riverwalk takes you past the Tampa Museum of Art, the Tampa Bay Hotel, all the way into the heart of downtown where you'll find the Armature Works, an amazing food hall.
If you've got a couple of days in Tampa then hiring a bike and cycling the riverwalk in such an easy and fun outdoor adventure in Florida.
Tampa Waterbikes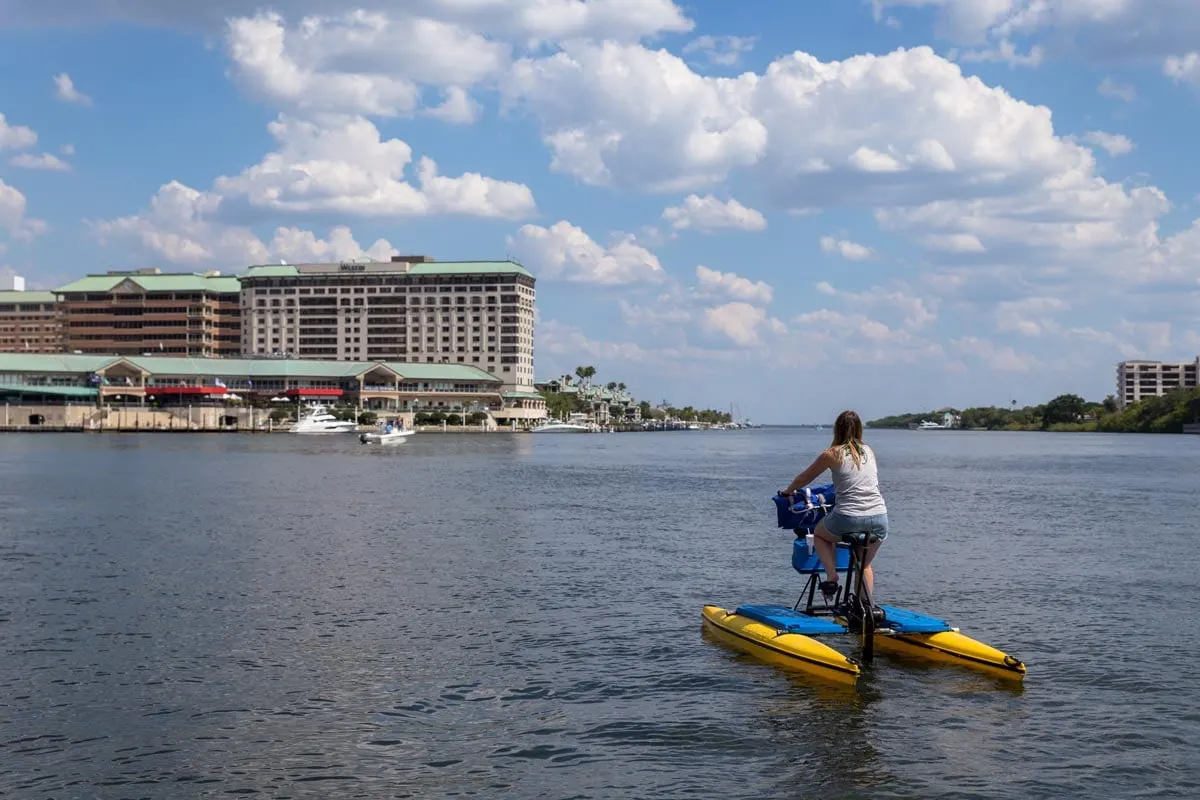 Another activity I'd really recommend while in Tampa is going out on waterbikes.
Down by the marina in Tampa you can hire waterbikes – these are literally bikes you can ride on the water. How cool is that!?
What I loved about the waterbikes is there's nothing to them – you just hop on, peddle and slowly move in the direction you want. They're as easy as that.
Also, keep your eye out for dolphins! On our tour we saw two dolphins and two stingrays all in about 10 minutes.
These waterbikes are such a unique way of seeing a city and it won't be long they start cropping up everywhere. For now though you're going to have to get yourself over to Tampa!
Where to eat in Tampa?
Tampa is another amazing place in west Florida for food.
In downtown Tampa there are a couple of really popular food halls – the Armature Works and Hall on Franklin. These places, along with staples like the Colombia Restaurant, Goody Goody Burgers and Ulele are really driving the food scene in Tampa at the moment.
Here are a few places I'd recommend you try while in Tampa.
Hall on Franklin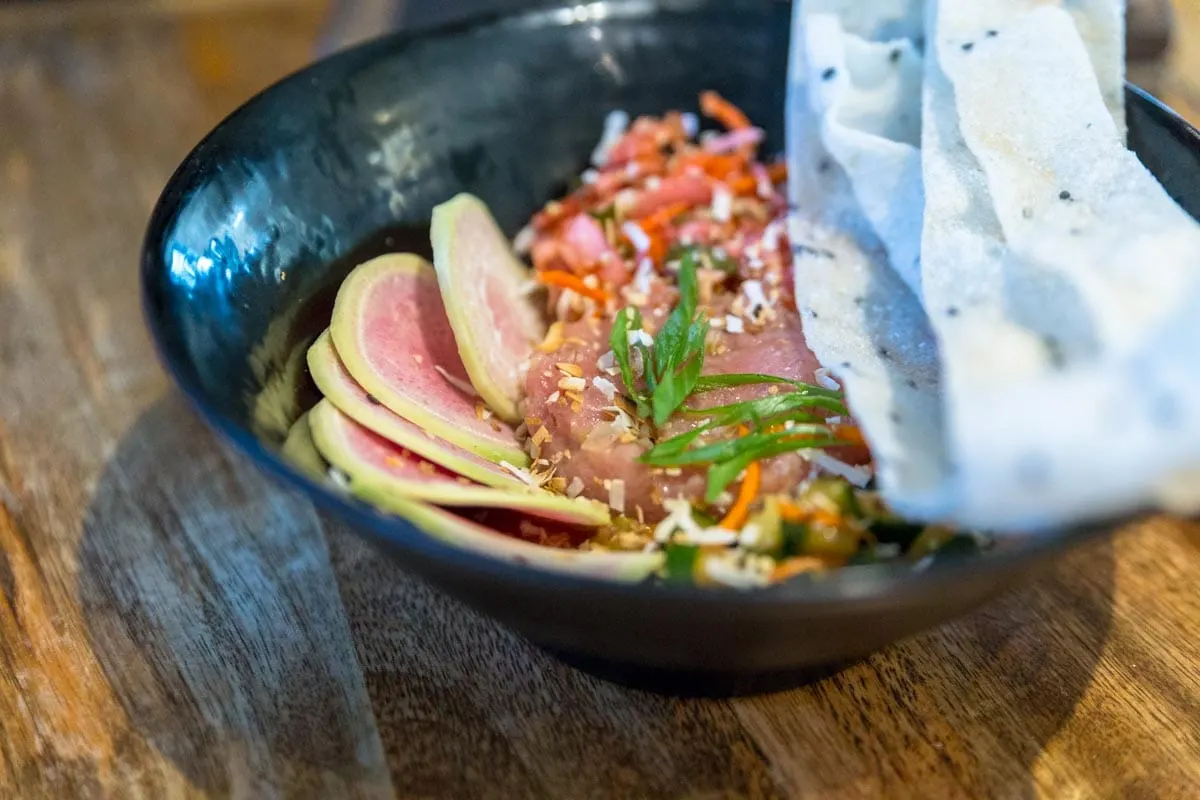 One of my favourite places was Hall on Franklin. This is a mini-food hall with five different food vendors and two different drinks vendors serving up delicious dishes from around the world. I had Asian poke, a French flatbread with goat's cheese, gourmet popcorn, and a few other light bites. The best thing about Hall on Franklin is there's no queuing for everything! Once you're seated you have a server bringing all the different dishes over making socialising so much easier.
Colombia Restaurant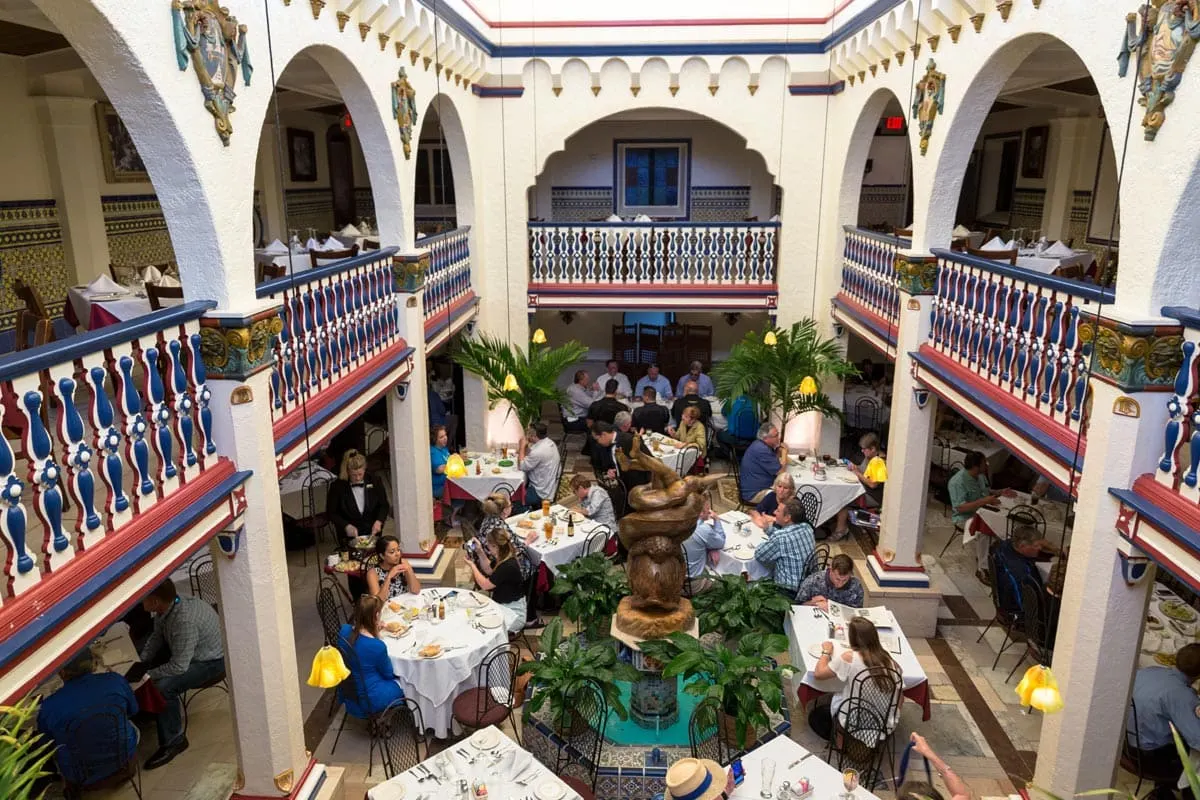 Colombia is the oldest restaurant not only in Tampa but in all of Florida. This restaurant has been in the same building since 1905 and five generations later they're still serving up some of the best food in town. Rumour has is this place can seat up to 1,200 people which is a staggering amount, but with so many little rooms it very feels crowded. If you're looking for Cuban/Spanish inspired dishes and a dollop of nostalgia you really can't go wrong with Colombia.
Goody Goody Burgers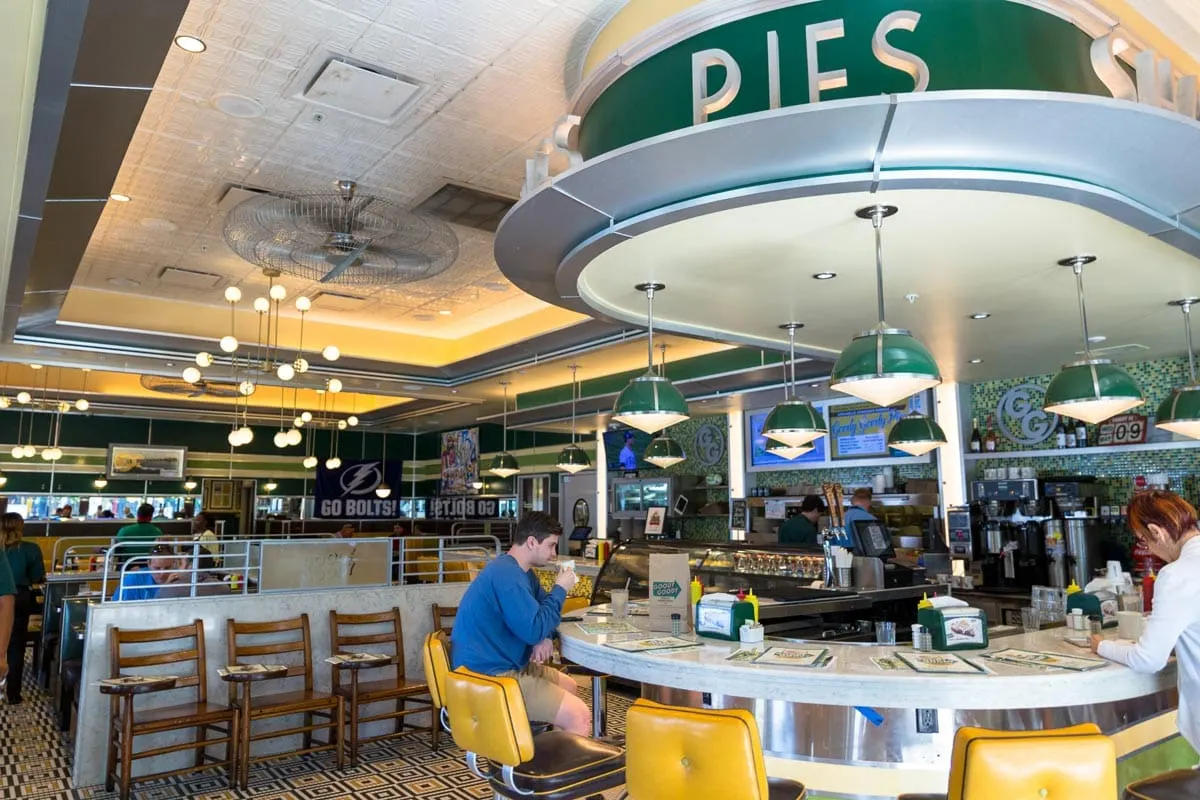 When I think of American diners and burger restaurants, I think of this place. Goody Goody Burgers is rite of passage for anyone visiting Tampa. The restaurant first opened back in 1925, so there's a deep history of serving food around the clock. For brunch, I went for the Cuban french toast – so good. Also, the burgers. This place is all about the burgers – you really can't go wrong with any on the menu!
Where to stay in Tampa?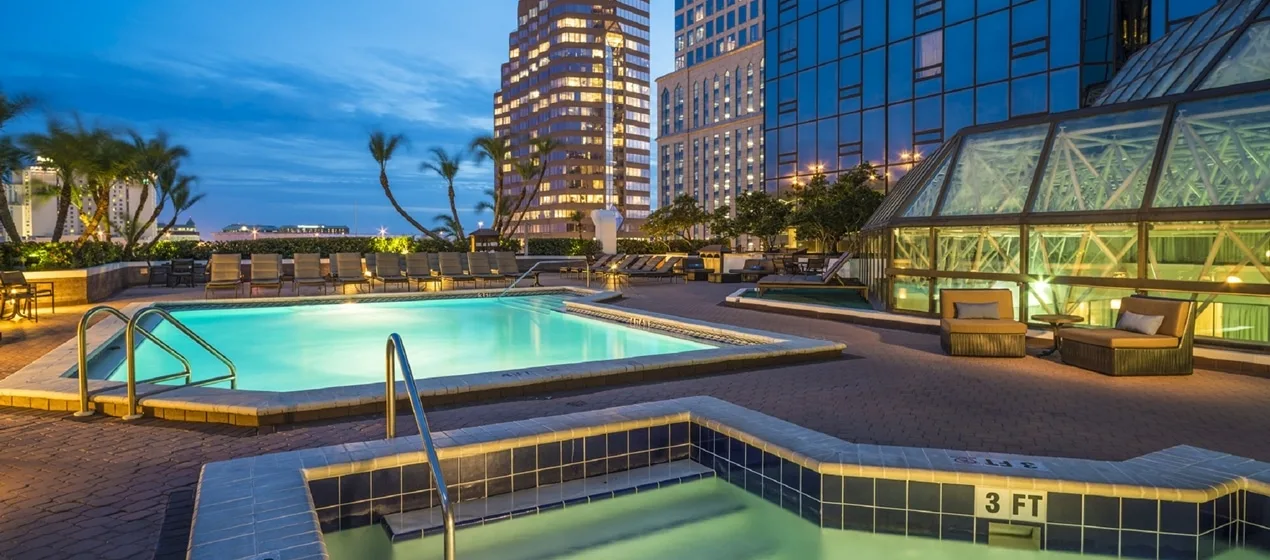 While in Tampa I stated in the Hilton Downtown Hotel.
Being right in the heart of downtown and close to everything, this is the perfect place for those looking to explore the city.
As this is one of the main business conference hotels in Tampa, it is always busy. That means the hotel bar has a lively atmosphere, especially when the city's beloved NHL team is playing.
Prices start at £123 per night and it is very easy getting to and from the airport.
---
So there you have it, my guide on the 4 places to visit in Florida.
I really hope you found it useful for planning your holiday to the Sunshine State. Have an amazing time and let me know how you get on!
My trip to Florida Alberta was in association with Visit Florida showcasing some of the amazing things you can do there. As always, views are entirely my own and without bias.
What are some of your favourite places to visit in Florida? Are you heading to any of these places? Make sure you let me know in the comments below!

Like this blog post? Then make sure you Pin it!