From boutique hotels with views of the waterfront to towering five-star retreats, these are the coolest hotels in Seattle to stay in!
Welcome to the Emerald City – otherwise known as Seattle, USA.
This city is known for a lot of things: its booming coffee culture (it's literally the birthplace of Starbucks), the lush green spaces that surround it, the surrounding mountains, and iconic landmarks like the Space Needle and Pike Place Market.
All in all, it's been one of my favourite cities to explore in the USA. That's why I wanted to share the coolest hotels in Seattle with all of you.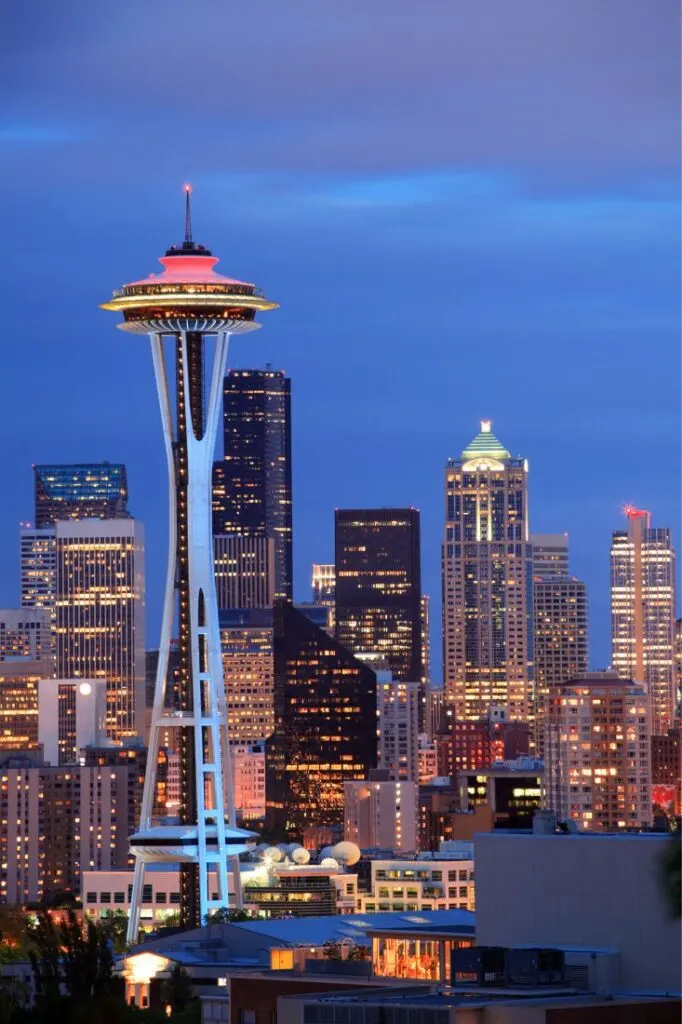 Because genuinely, Seattle is hands down one of the USA's most awesome cities. And that's partly because of the vibrant neighbourhoods it's split into.
Each one is bursting with character. And in this case, character comes with cool, quirky, sometimes even luxury hotels.
Obviously planning on where you stay on a trip is so important, so hopefully this blog post will help with that. Right, let's dive in and see some cool Seattle hotels shall we!?
Where to stay in Seattle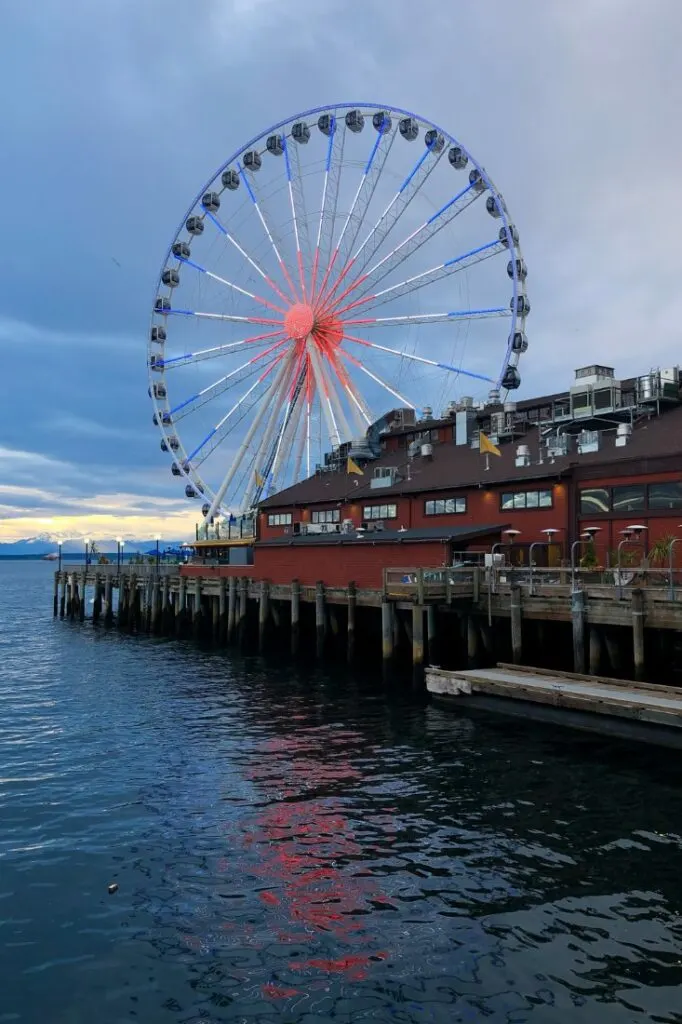 Seattle has got to be up there with my favourite cities in the USA. There's something for everyone, whether you want to tick landmarks off a list or sip coffee in cool, hipster neighbourhoods.
Speaking of cool neighbourhoods, Seattle is full of 'em. So much so that when it comes to planning a trip, choosing where you stay is half the fun. Here are a few of my favourites:
Downtown Seattle – Downtown Seattle is home to a lot of the city's best hotels, not to mention quality restaurants and attractions. Public transport links here are great too, so it's a perfect base to explore Seattle, especially without a car.
Pike Place Market – Close by Downtown, and one of the most iconic spots in the city, a trip to Pike Place Market is a must. So you might as well stay there, too. In case you don't know, this is a sprawling farmers market, home to locally sourced, artisan and specialty eats. Highly recommend.
Belltown – If Downtown's not your vibe, Belltown probably will be. This section of the city is packed full of restaurants, bars and music venues, so it's awesome for nightlife. Plus, it's home to the Seattle Centre. Here you've got museums, the iconic Space Needle, and more.
Pioneer Square – Pioneer Square is one of Seattle's most historic spots – mainly because it was the city's original downtown. Nowadays, it's home to art galleries, lush green squares, and great places to eat. Check it out.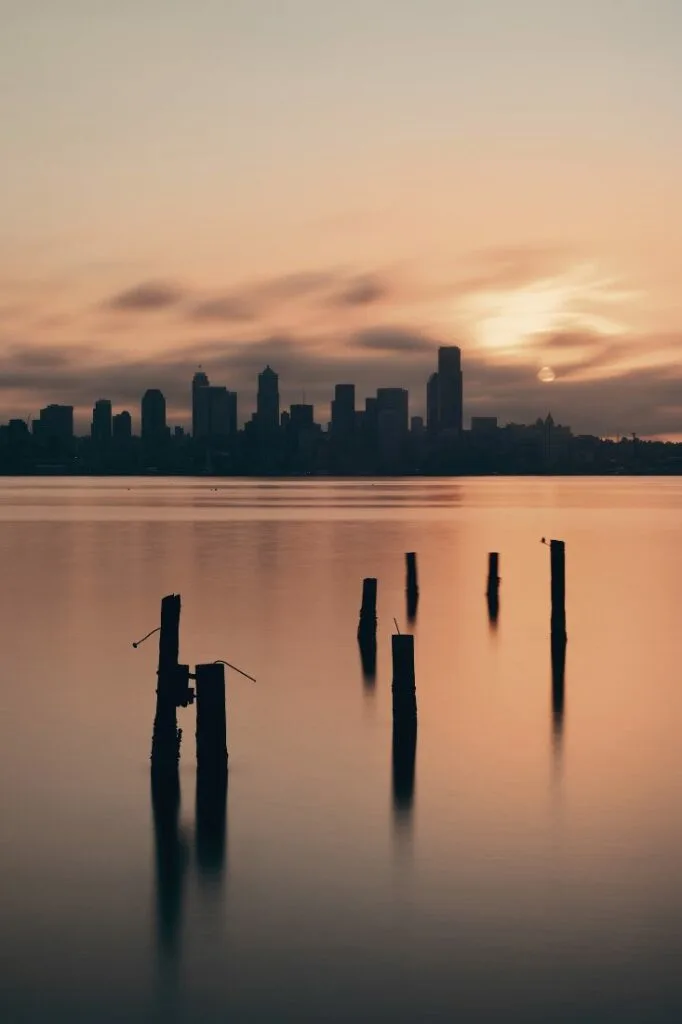 Capitol Hill – Want to stay somewhere packed with character? Consider Capitol Hill, one of Seattle's most vibrant, diverse areas. This is one of the best areas for LGBTQ travellers too.
South Lake Union – The aptly named South Lake Union is on the south end of Lake Union, the sprawling lake which cuts through the centre of the city. Here, you're slightly out of the hustle and bustle, but with all of the attractions in easy reach.
University District – Exploring Seattle on a budget? Head to the University District. Alongside more affordable options for accommodation and dining, you'll get the college town experience.
Ballard – If you're renting a car and you don't mind some additional travel time, consider Ballard. This neighbourhood is historically Scandinavian and is, these days, pretty undeniably hipster (in a good way). Still, you'll find good hotels, plenty to do locally, and stunning sunsets.
---
Coolest Hotels in Seattle, USA
Luxury Hotels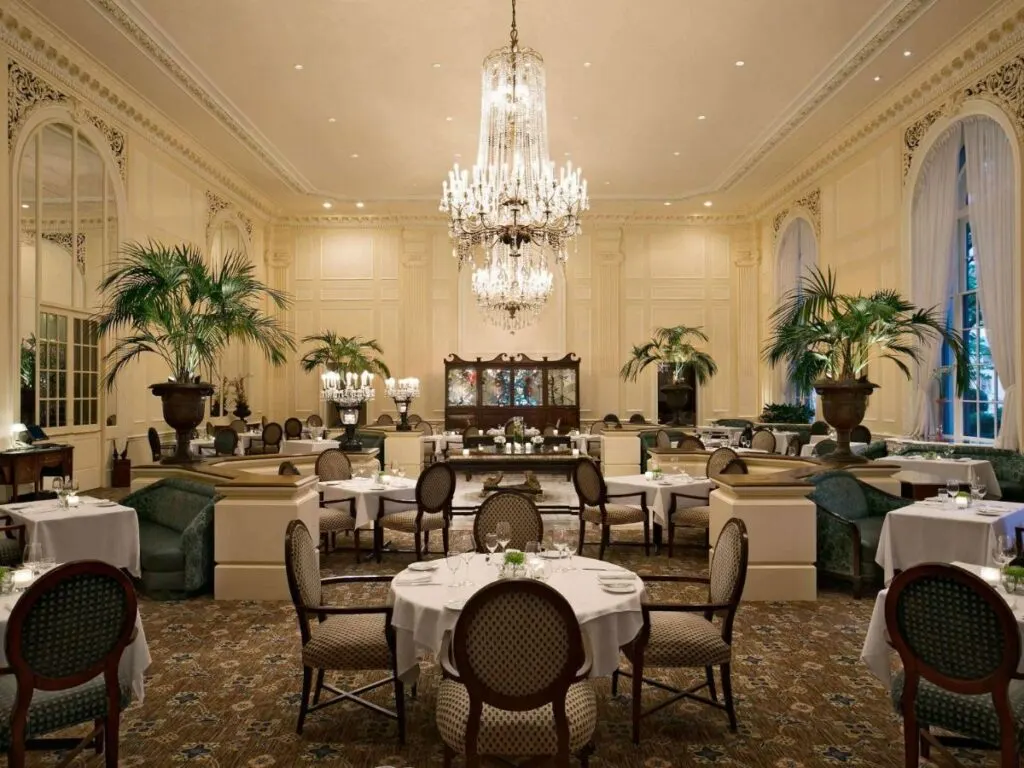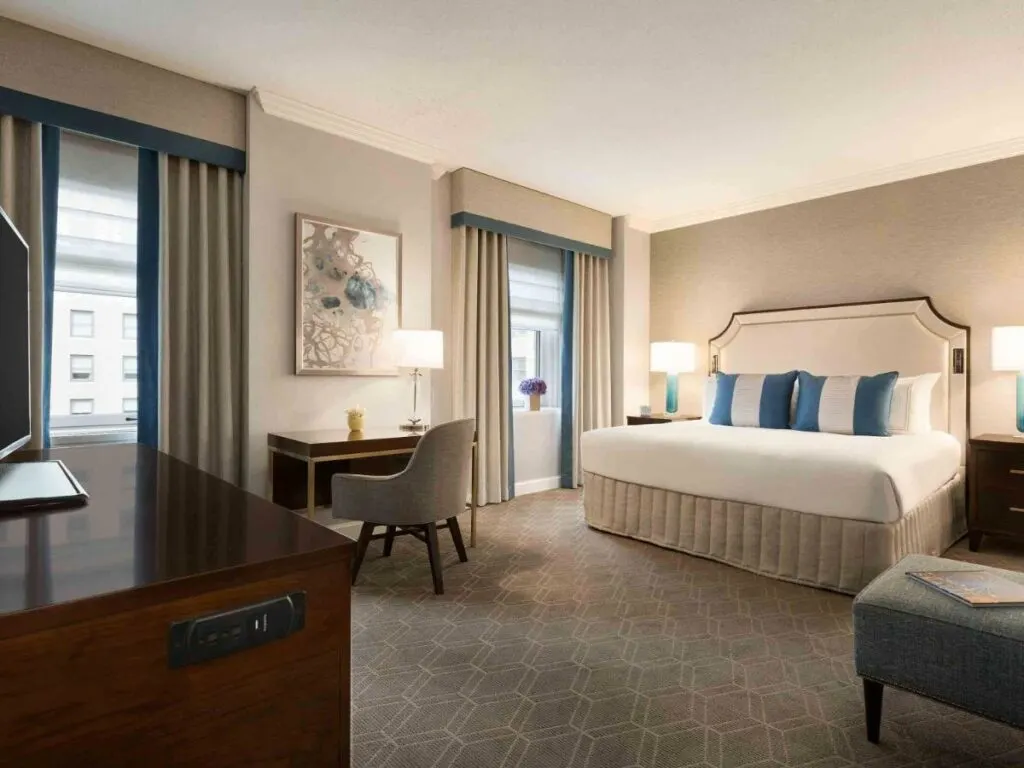 When you stay at the Fairmont Olympic Hotel, you get a piece of history for free. Seriously – this place is listed on the National Register of Historic Places.
It's also a great place to unwind while you explore. You've got a spa and an indoor pool, plus cosy bedrooms with French-inspired furnishings and city views. The perfect place to rest your head while you enjoy your travels.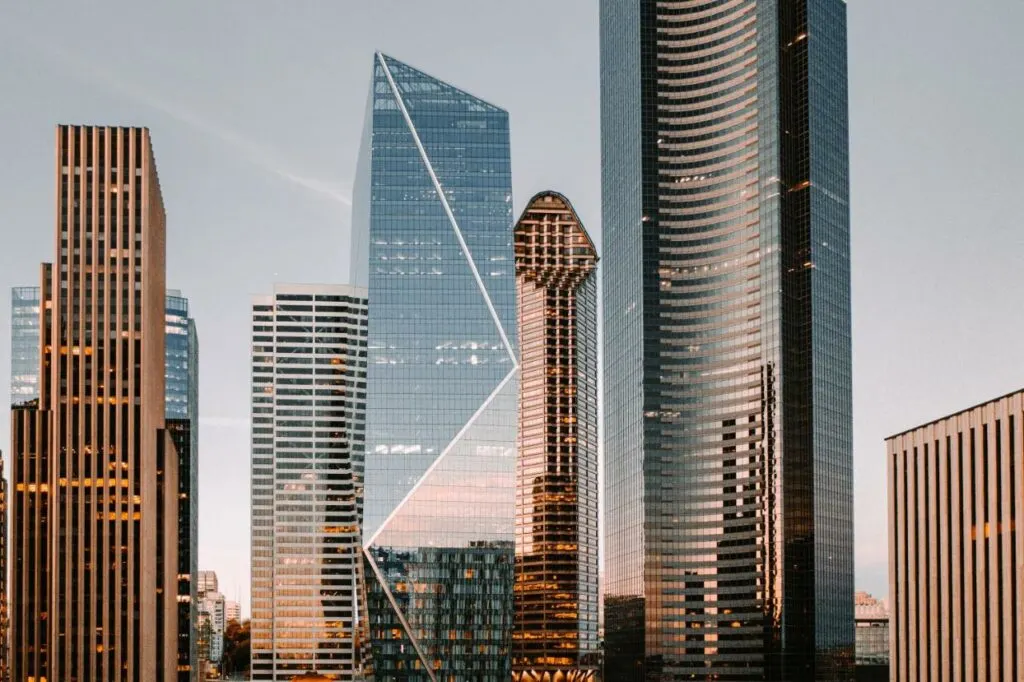 If you want the 5-star experience, head to Lotte Hotel. Not only is this one of the coolest hotels in Seattle, but it's super luxurious, too. You've got beautiful, expansive rooms and suites – some of which have views out over the water. When they don't, you've got panoramic scapes of the skyline instead, so it's no loss.
Aside from beautiful, comfy rooms, one of the best things about Lotte Hotel is location. You're 900 yards from the city centre so exploring Seattle couldn't be easier. When you want to relax, hit the spa and sauna.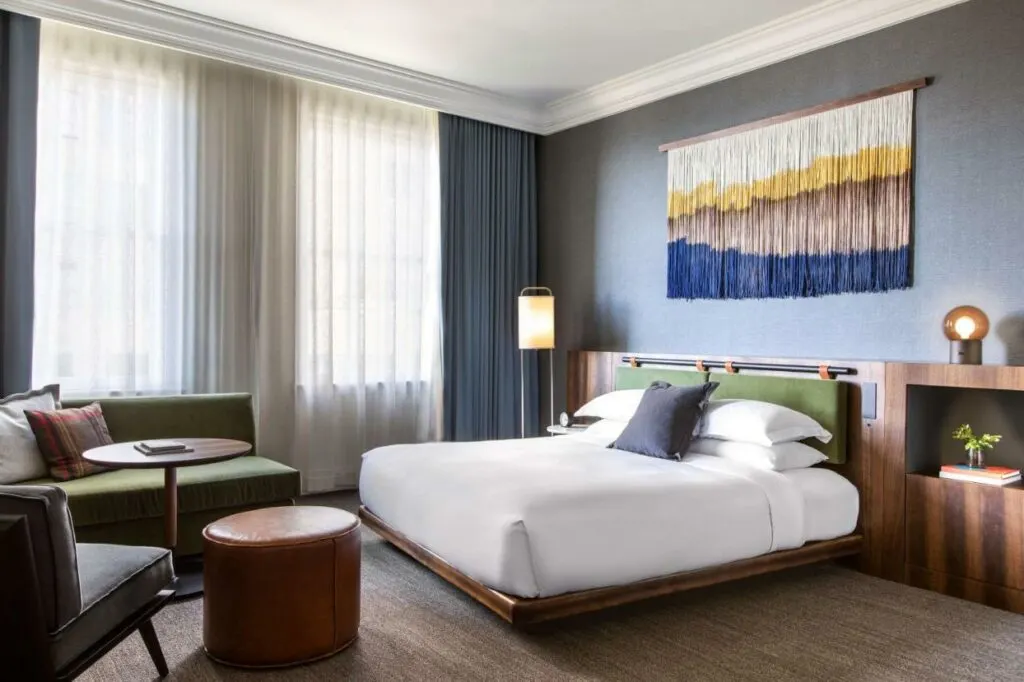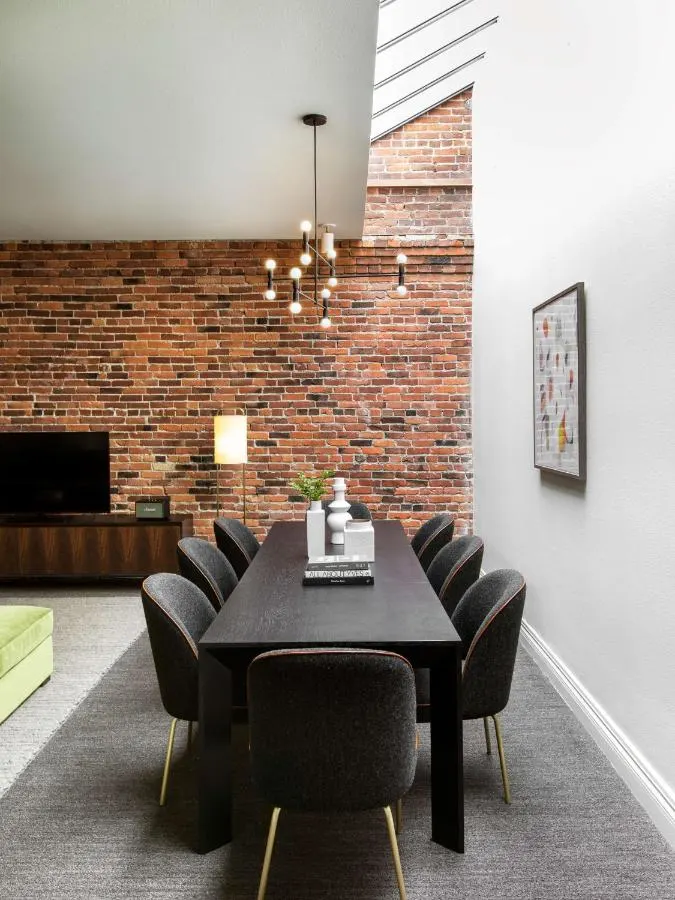 The Alexis Royal Sonesta Hotel is a must-stay if you want a 5-star experience in central Seattle. Not only is it ultra convenient – you're within walking distance of the waterfront, Pike Place Market and more – it's comfortable. The rooms are beautifully furnished and well-equipped.
Whiskey drinkers in particular will love the Bookstore Bar & Cafe, with its extensive whiskey library and monthly scotch tastings.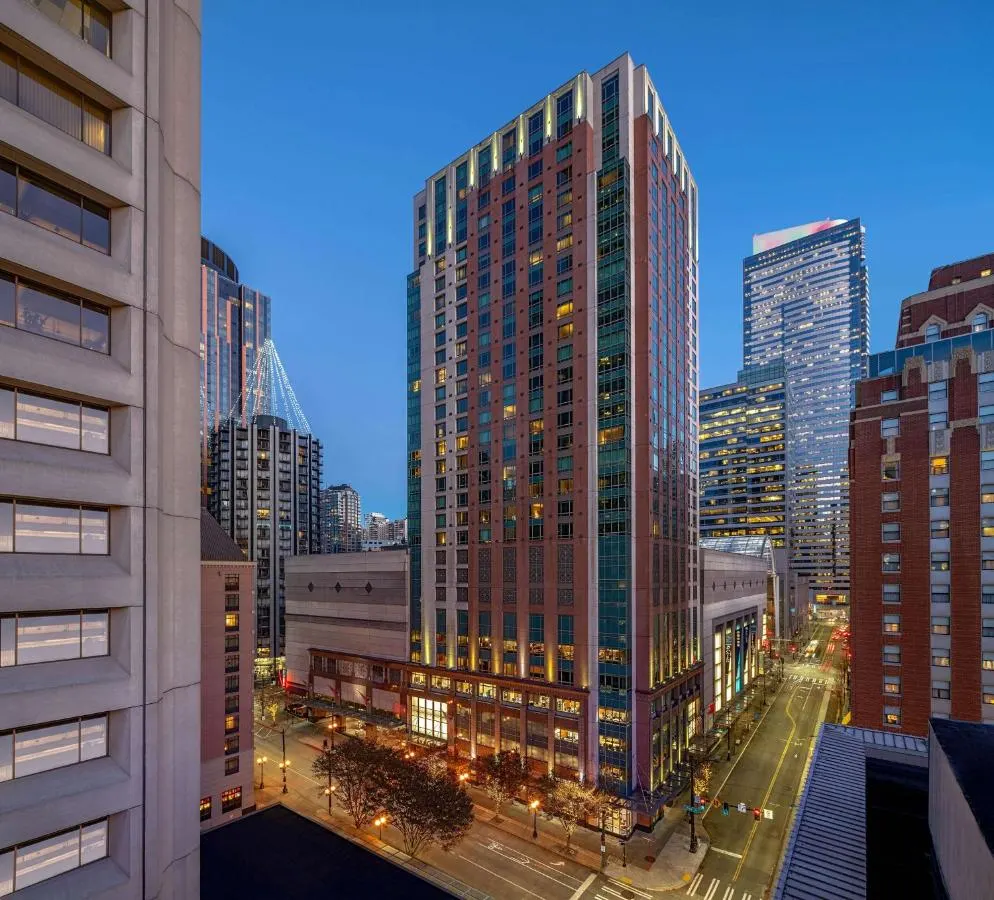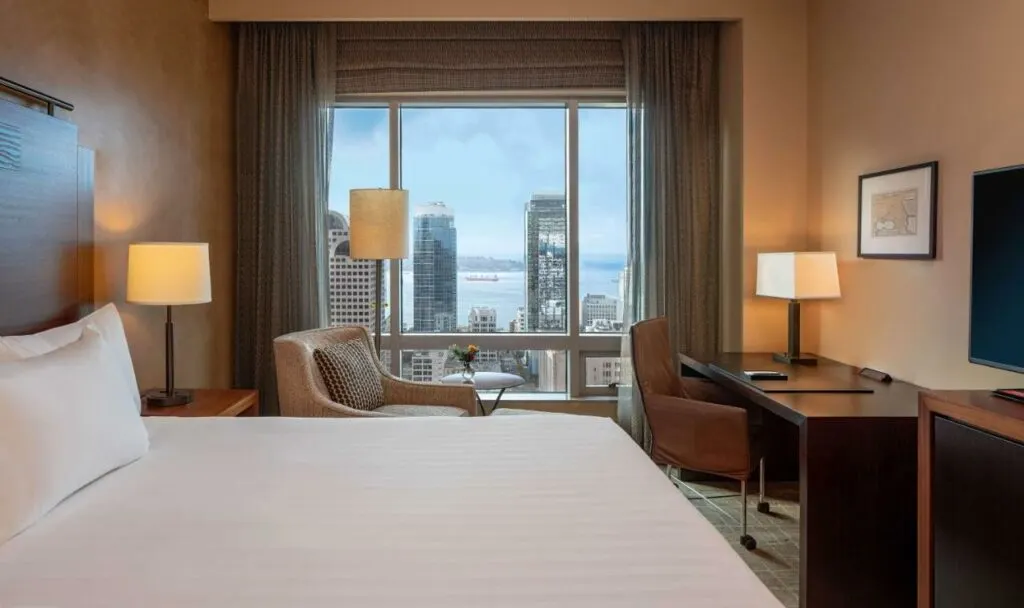 If that's not the right fit, but you still want the life of luxury, consider staying at the Grand Hyatt. Here, you'll find beautiful rooms, floor-to-ceiling windows, and sweeping views of the city. Seriously – rooms begin on the 10th floor.
There's loads of amenities here, including the on-site health club with its whirlpool, steam room and spa treatments and a tasting room in the wine cellar.
Mid-range Hotels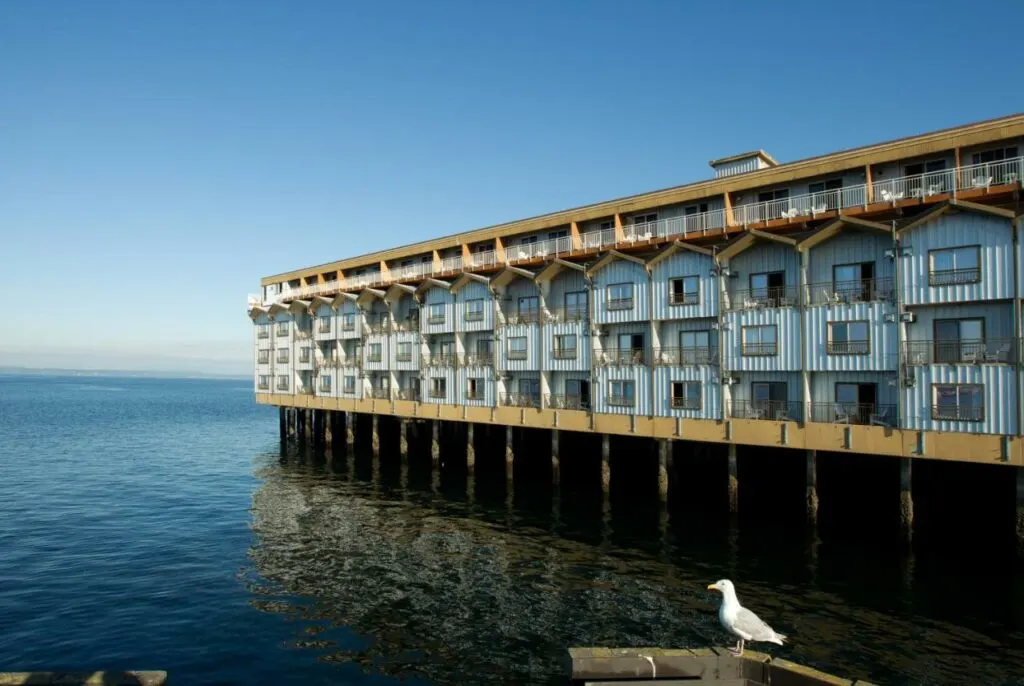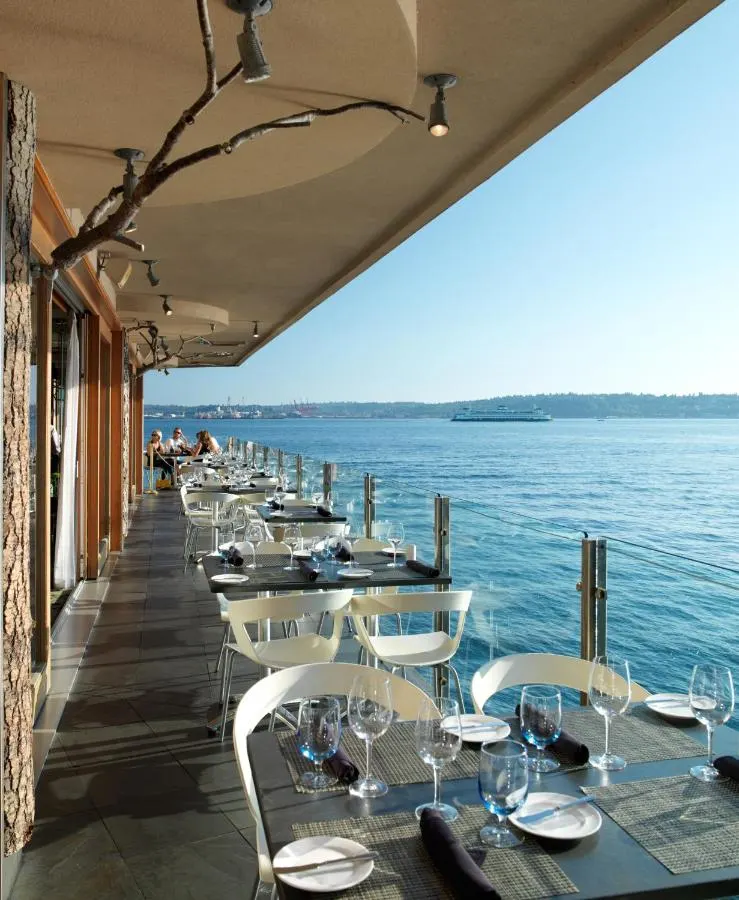 Sitting along the edge of Pier 67 on Elliott Bay, The Edgewater is Seattle's original waterfront hotel. It's been standing since 1962 and in that time, it's collected its fair share of stories.
A visit from The Beatles in 1964 turned the hotel into a landmark in its own right. Elvis Presley and The Rolling Stones are also previous guests, and Led Zeppelin were famously banned in 1973.
Anyway, moving on from the music, the hotel is undeniably cool. Rooms come with views of Elliott Bay and the Olympic Mountains; you're close to Downtown; and you're equipped with all the amenities you need.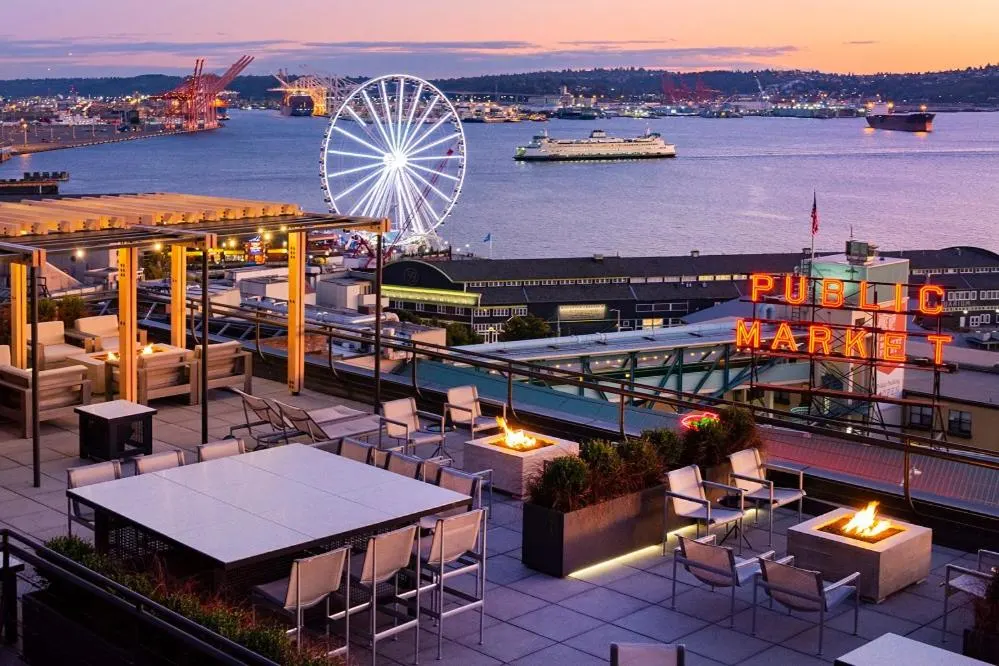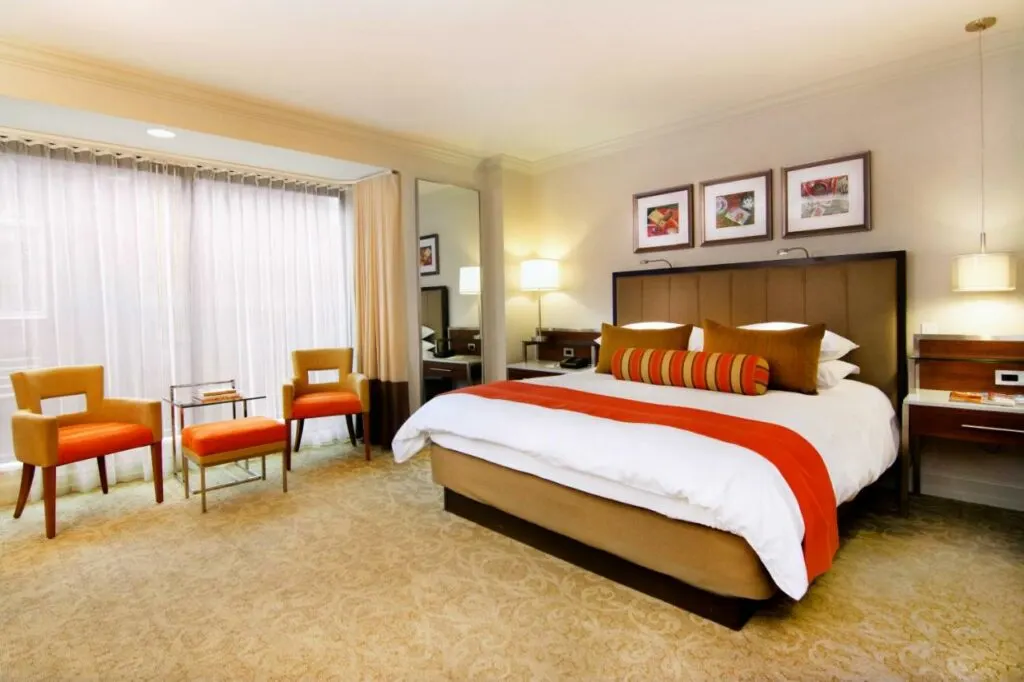 The Inn at the Market is a Seattle hotel unlike any other – mainly because it's literally inside Pike Place Market – and convenient. If you want to explore the downtown area, make this your go-to.
Inside, you've got warm, vibrant bedrooms with retro interiors, and can enjoy either city or waterside views. If you're a foodie, you're in luck. There are tons of awesome places to eat nearby. For me, this is one of the best boutique hotels in Seattle!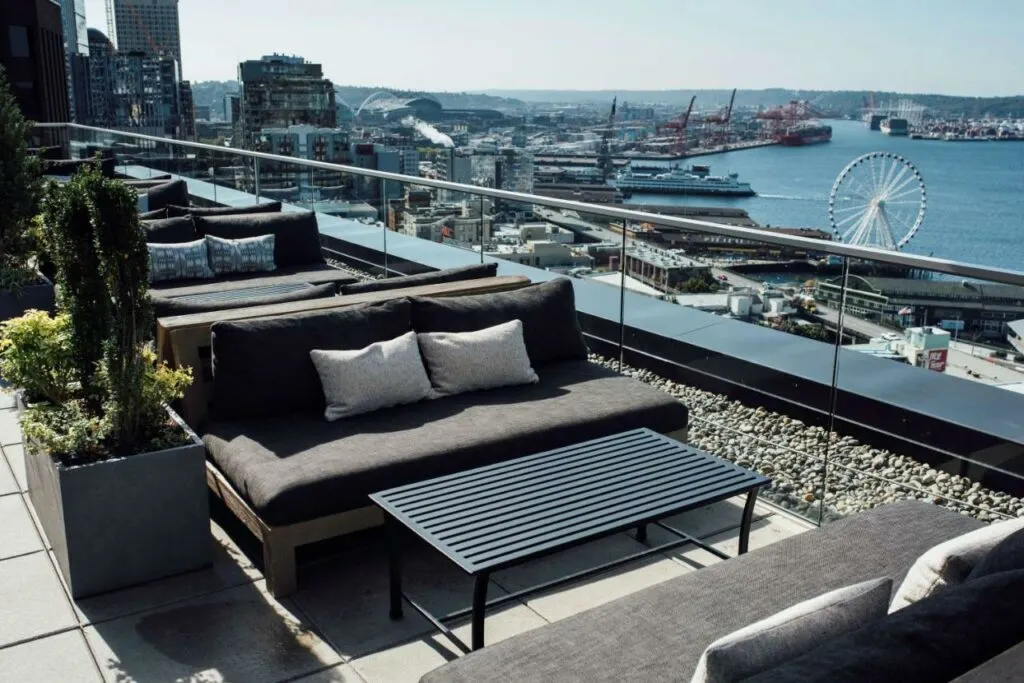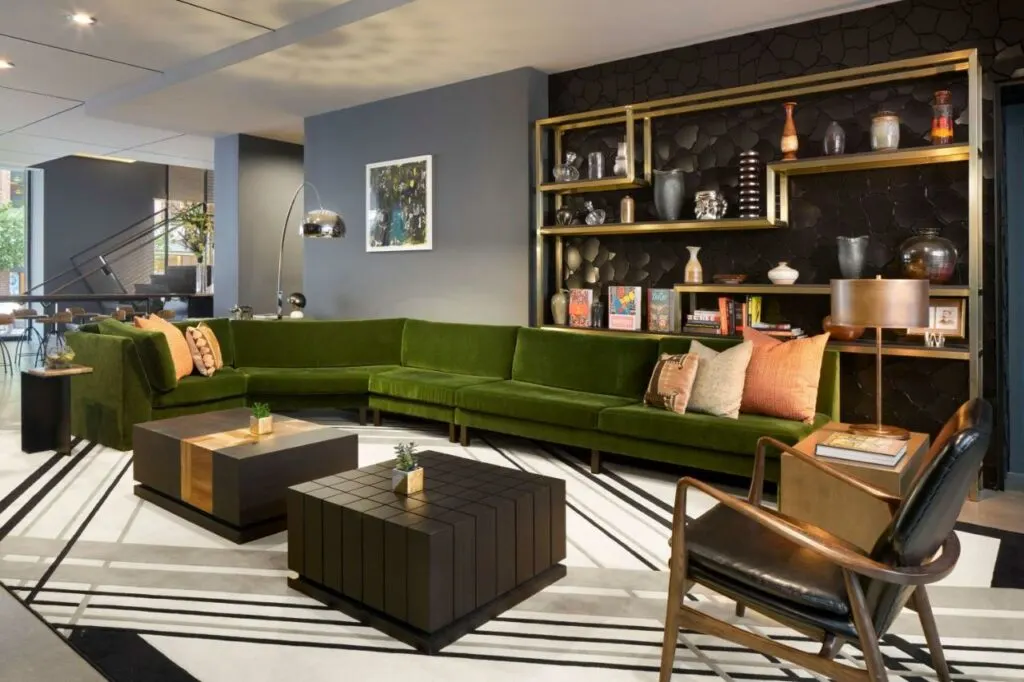 Sleek and modern, with 12 storeys and views overlooking the water, I'd say The Thompson has earned its place as one of the coolest hotels in Seattle.
Contemporary in style, everything here feels elegant and a little bougie. Especially if you've got a panoramic view of the water, as some rooms do. If not, that's fine – you can enjoy them from the terrace or rooftop bar.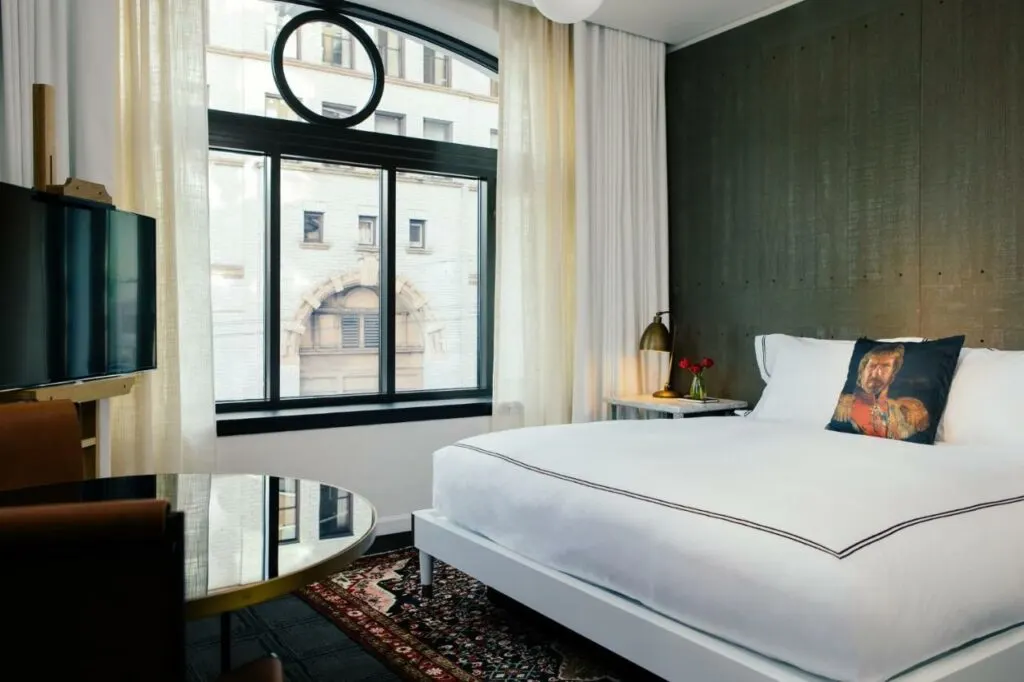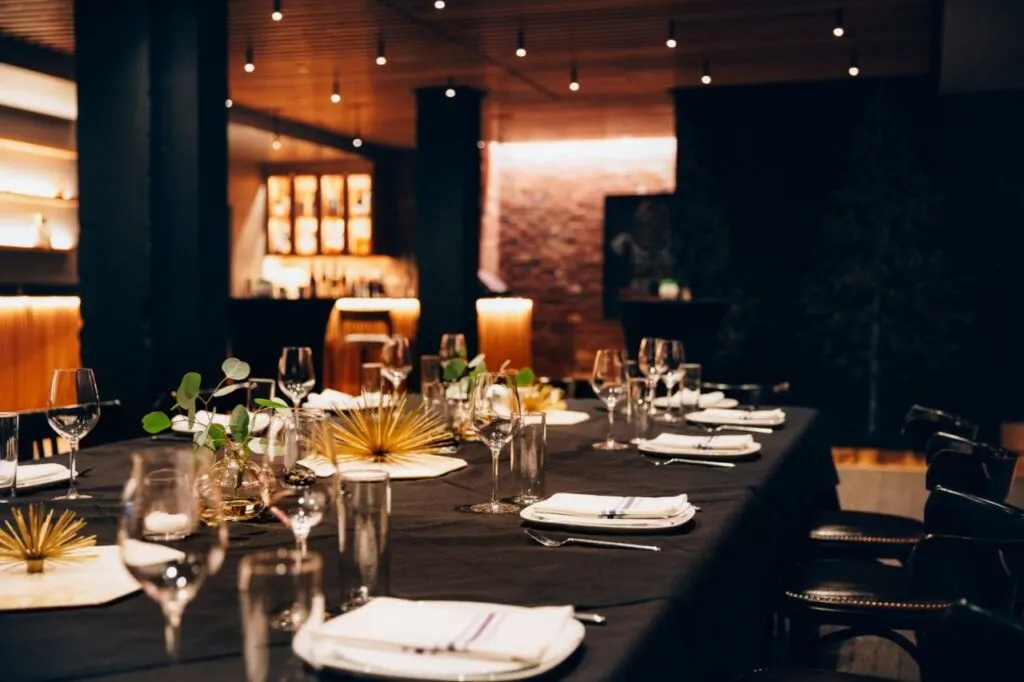 Kimpton Palladian is one of the more iconic Seattle hotels. Not only are the rooms beautifully furnished and super comfortable, they're luxurious – some come with pop-art pillows, and others come with a claw-foot bathtub.
It's a particularly good choice if you like wine; wine hour takes place each night from 5pm. If that's not your thing, no worries, enjoy delicious food from the award-winning restaurant on-site.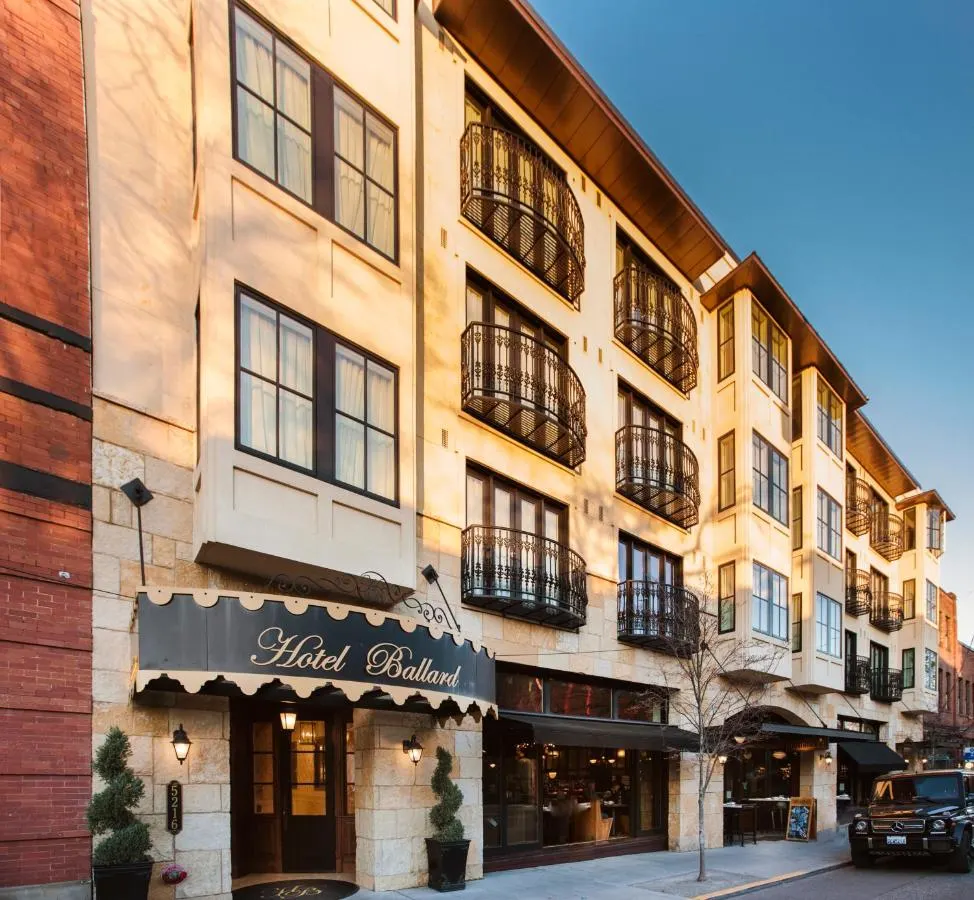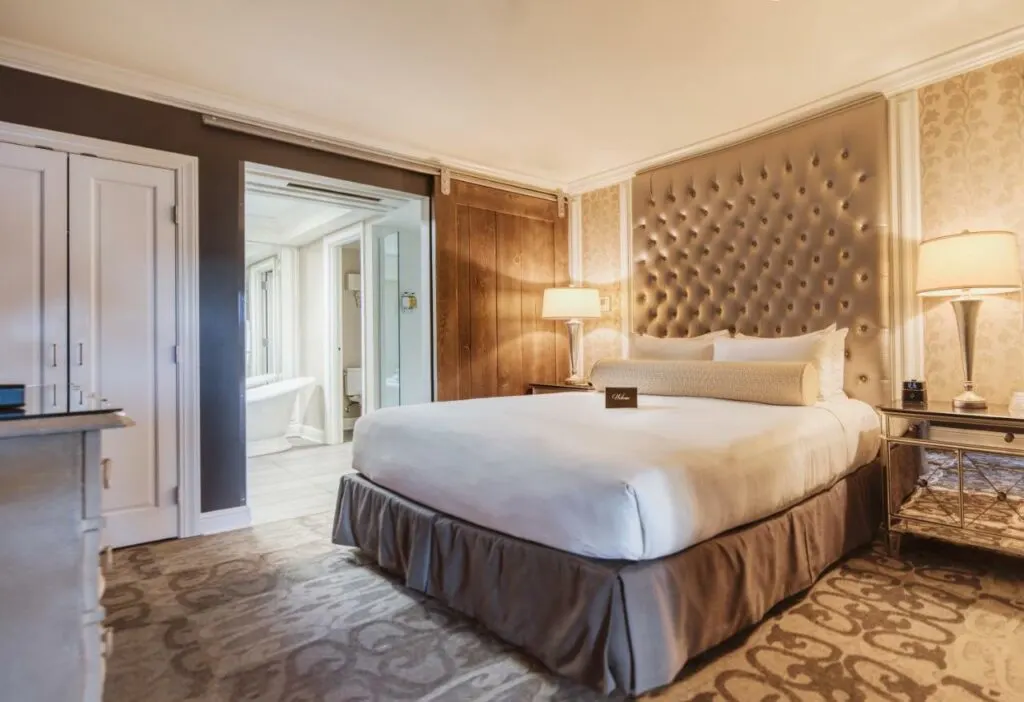 Outside the hustle and bustle of central Seattle, you'll find the beautiful Hotel Ballard. This hotel comes with large bay windows – some even have balconies.
This modern hotel is equipped with restaurants and bars, in a historic neighbourhood with views to the Olympic Mountains.
Budget Hotels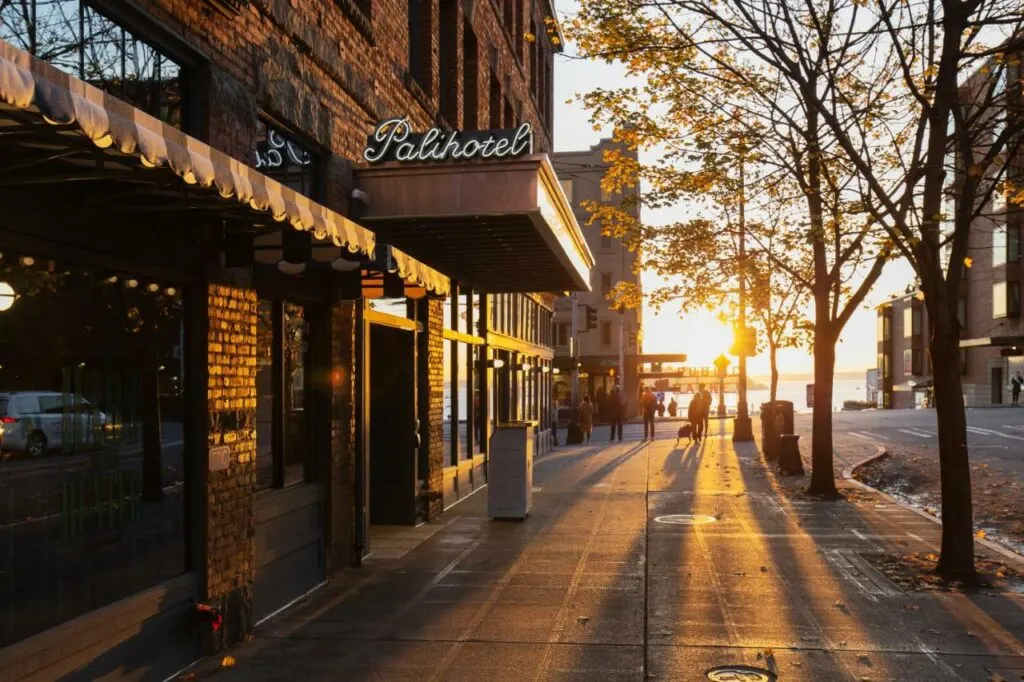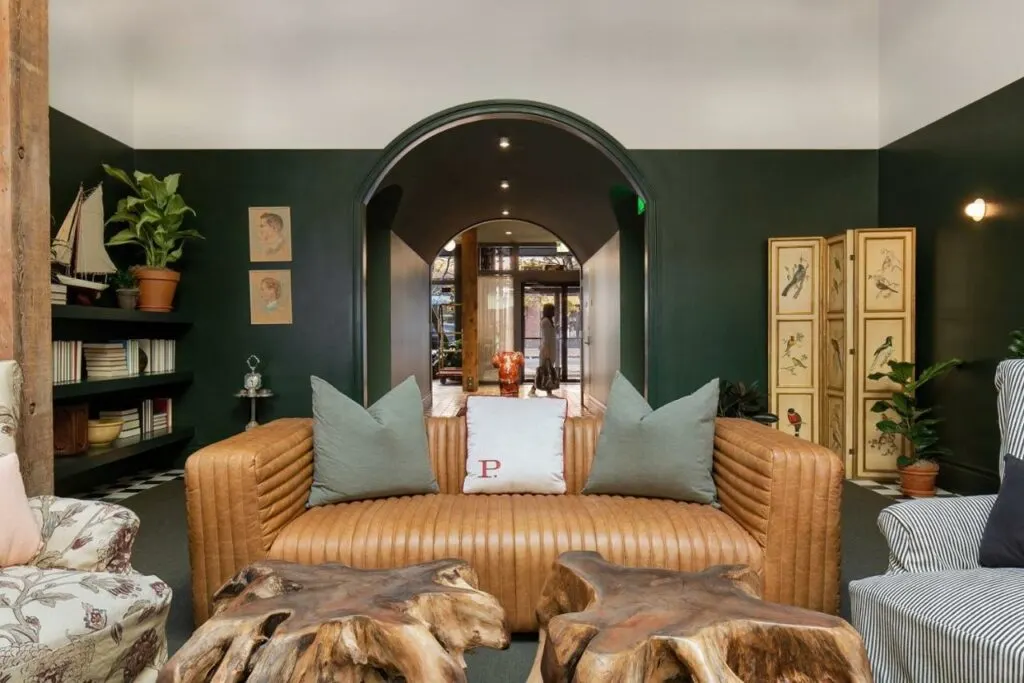 Palihotel is one of the most popular Seattle hotels, and for good reason. Firstly, just check out the interior design – the rooms have some of the coolest decor I've ever seen.
Palihotel is a proper boutique hotel in Seattle, whimsically designed and cosy. It's convenient if you're wanting to explore the city, in close proximity to Pike Place Market and museums. Want to be near the water? You're along the Elliot Bay coast, so it's a stone's throw away.
lth club with its whirlpool, steam room and spa treatments and a tasting room in the wine cellar.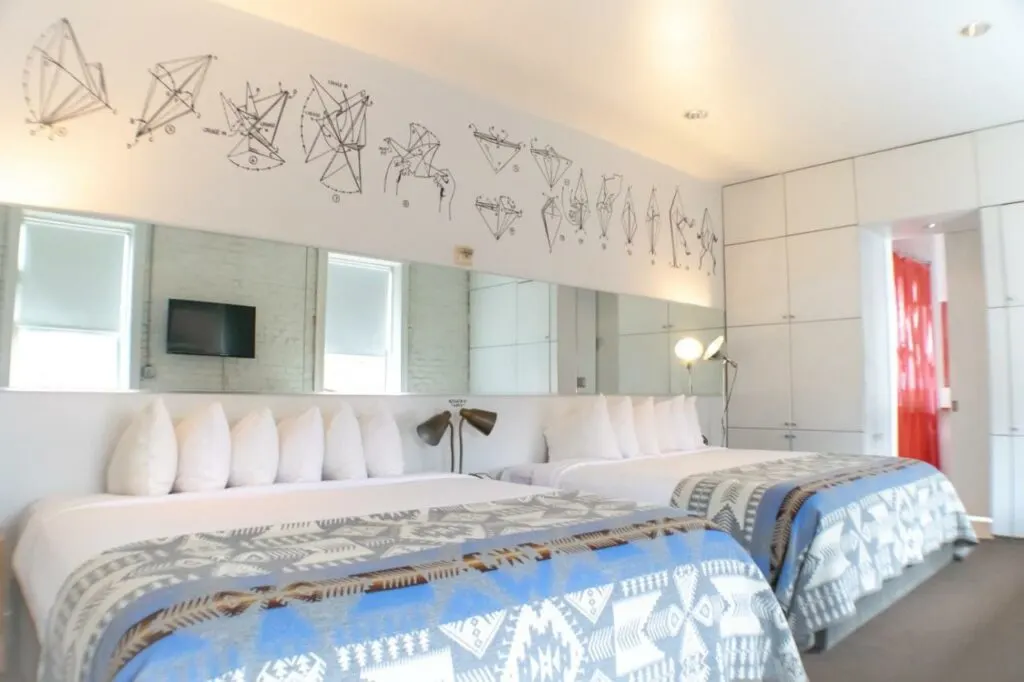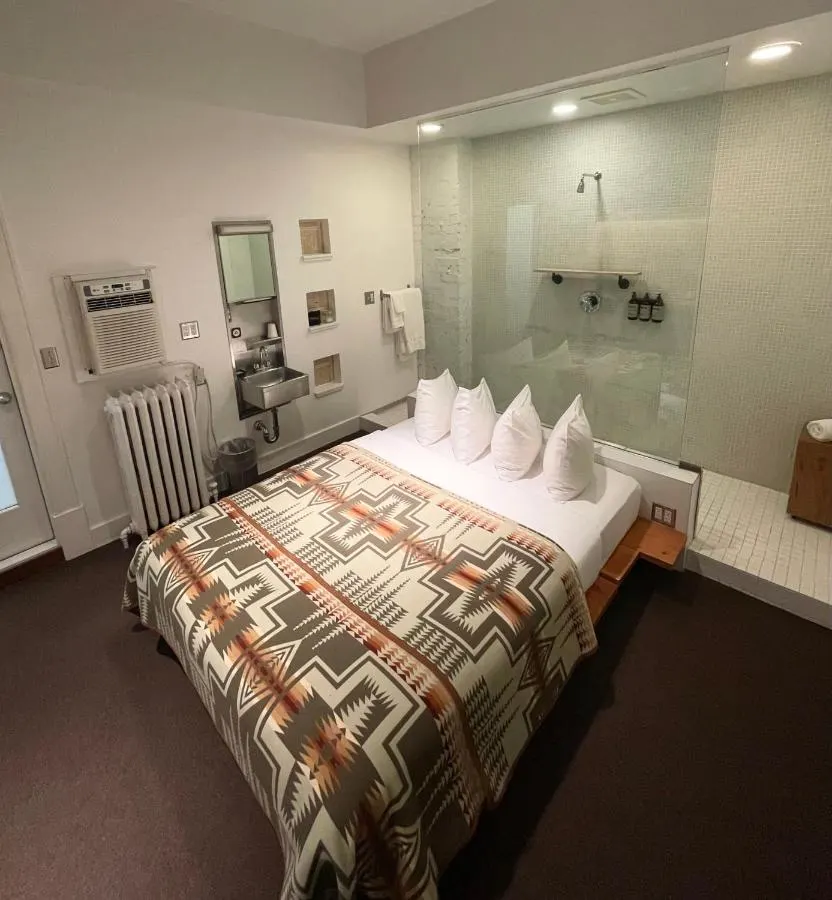 Hipsters and art enthusiasts, this one's for you. Ace Hotel is one of the coolest hotels in Seattle, not least because of its minimalist-yet-still-quirky interiors and general atmosphere.
Located in Belltown, close to all of the best downtown attractions, Ace Hotel comes equipped with high ceilings and original art. Get comfy, soak up the atmosphere, and enjoy.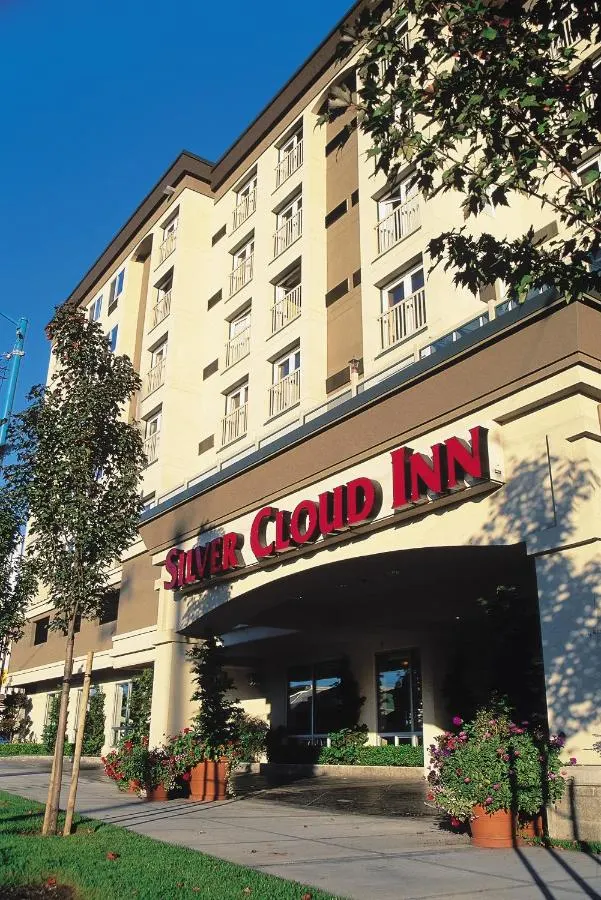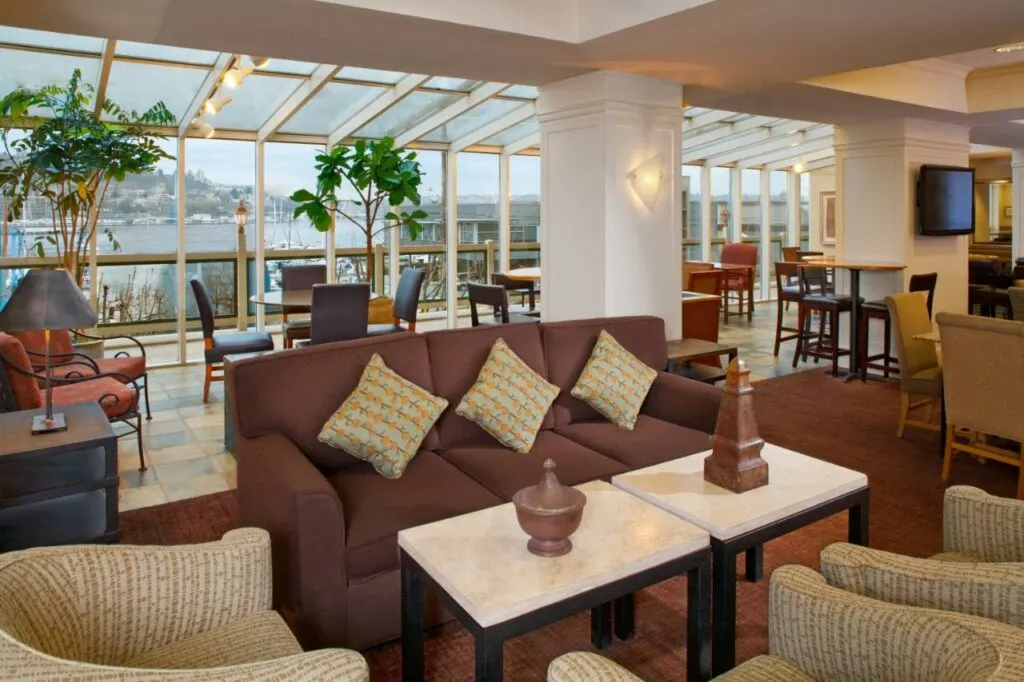 If you want to stay in the South Lake Union area, head to Silver Cloud Hotel. Outside of the bustling downtown, this hotel is equipped with bright, spacious rooms, and a cosy place to rest your head at night.
It's got everything you need for a break: laundry facilities, daily breakfast, even a working area in each room for you digital nomads.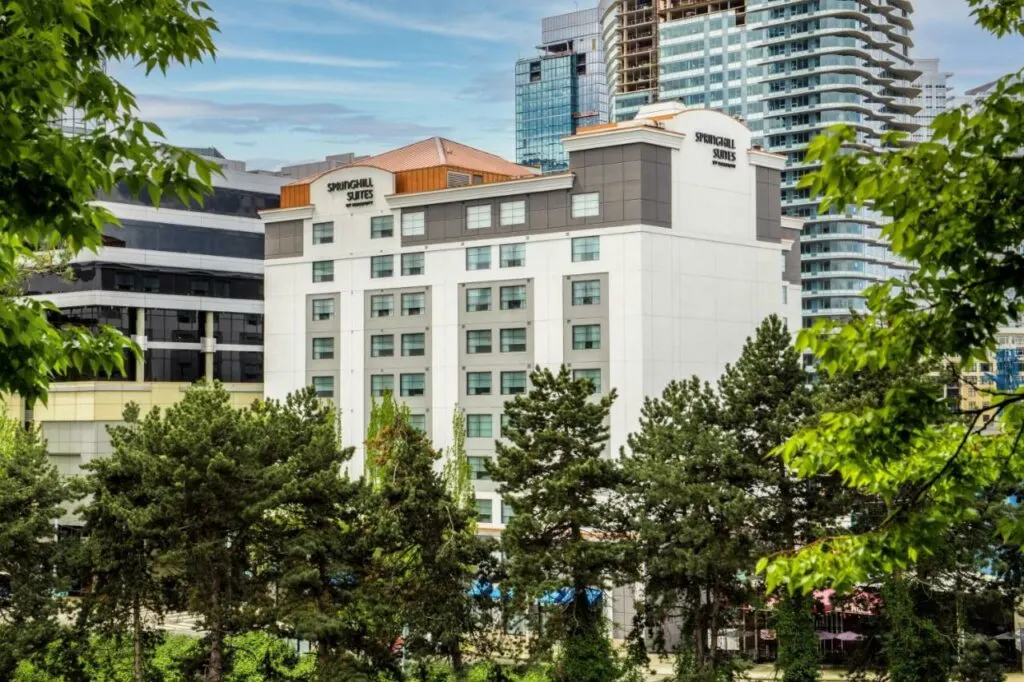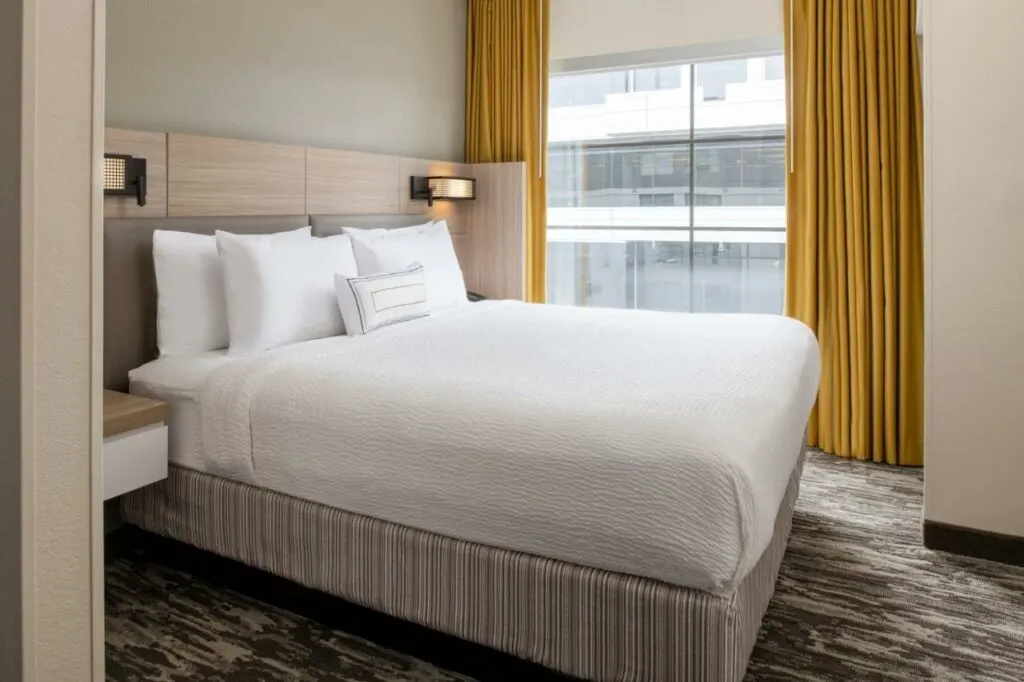 If you want a clean, bright place to unwind while you explore Seattle, consider making SpringHill Suites your base.
All rooms are nicely decorated and cosy, and you can enjoy a hot breakfast buffet each and every day. There's also a bistro on site offering beers, wines and cocktails, as well as regional eats. Make sure you don't miss happy hour.
---
And there you go: the coolest hotels in Seattle! Are you heading to the city sometime soon? Let me know where you plan on staying in the comments below!
Like this blog post? Then Pin it for the future!