Looking for the coolest hotels in Sydney? From pads in Bondi to chic apartments in Darling Harbour, this is where to stay in Sydney!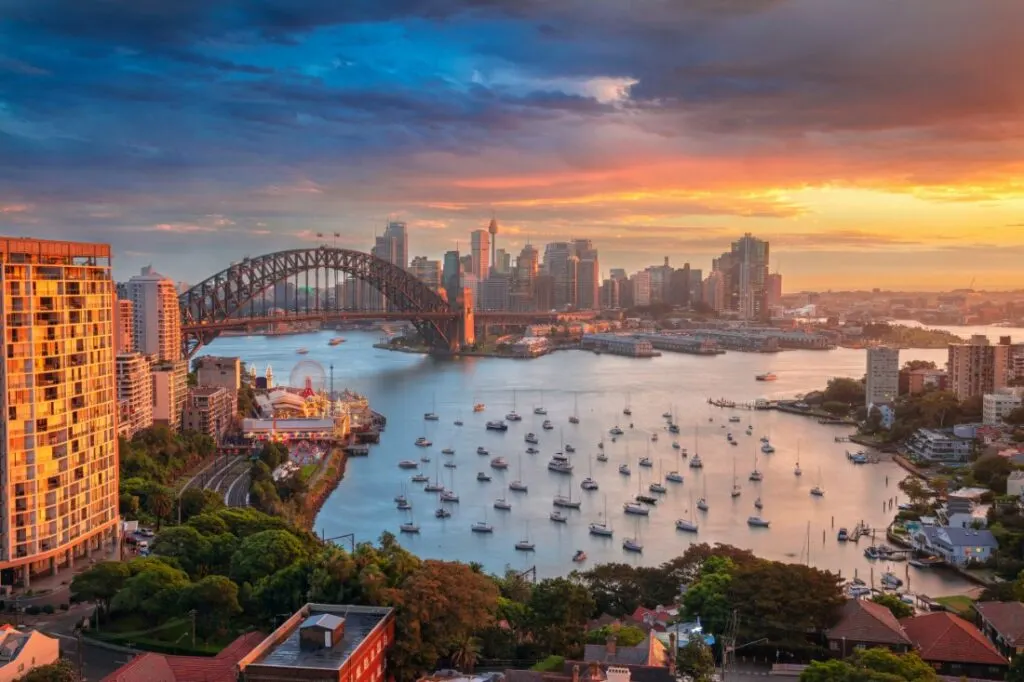 There's no doubt about it, Sydney is one of the most beautiful cities in the world. I've been four times now, and every time I fall in love with the city that little bit more.
Home of incredible beaches, world-class restaurants, and an unrivaled lifestyle, Sydney takes some beating. From the iconic Sydney Opera House to Bondi Beach to the stunning Royal Botanic Garden, there's just so much to love here. Trust me, I know!
If you're planning your holiday here, it's really important finding the perfect place to base yourself. Some of the coolest hotels in Sydney range all the way from high-end luxury to affordable budget hotels, so there's something to suit everyone.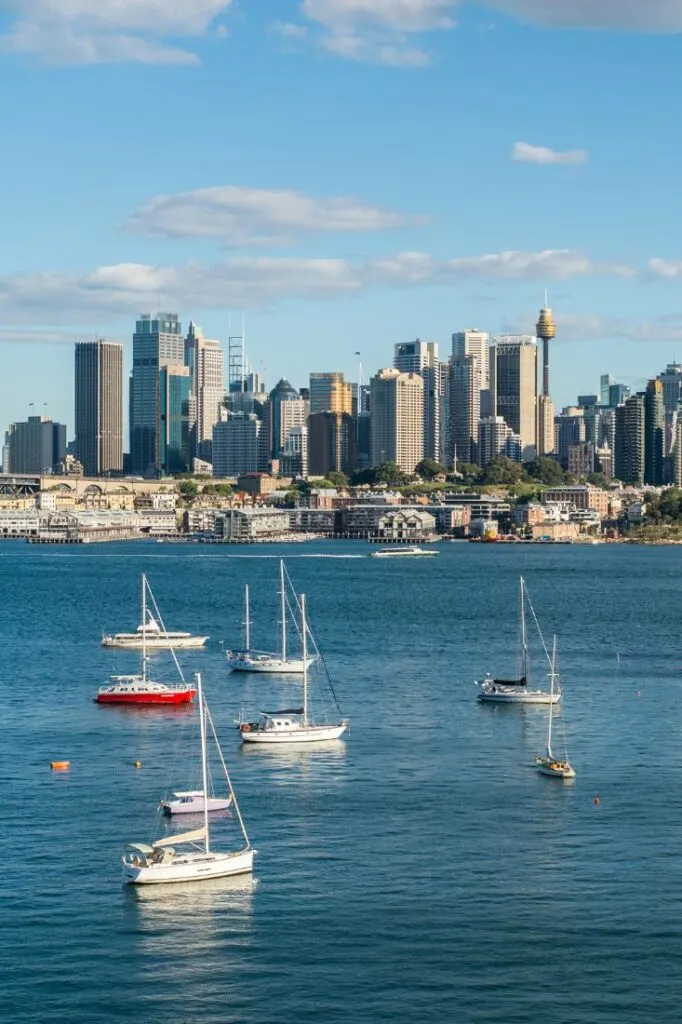 Personally, I don't love spending my holiday commuting to the main sights. I'd rather spend my time exploring the heart of the action. With that in mind, picking the right Sydney neighbourhood for your trip is super important.
Honestly, I love Sydney. It's got such a unique Australian vibe that shifts depending on where you are and who you're with. The relaxed, beachy atmosphere in Bondi feels a million miles away from the upscale top-class nightlife of the CBD (Central Business District).
So, which cool Sydney hotels will you be staying at on your next trip to Australia and what do they have to offer? Let's dive in and find out!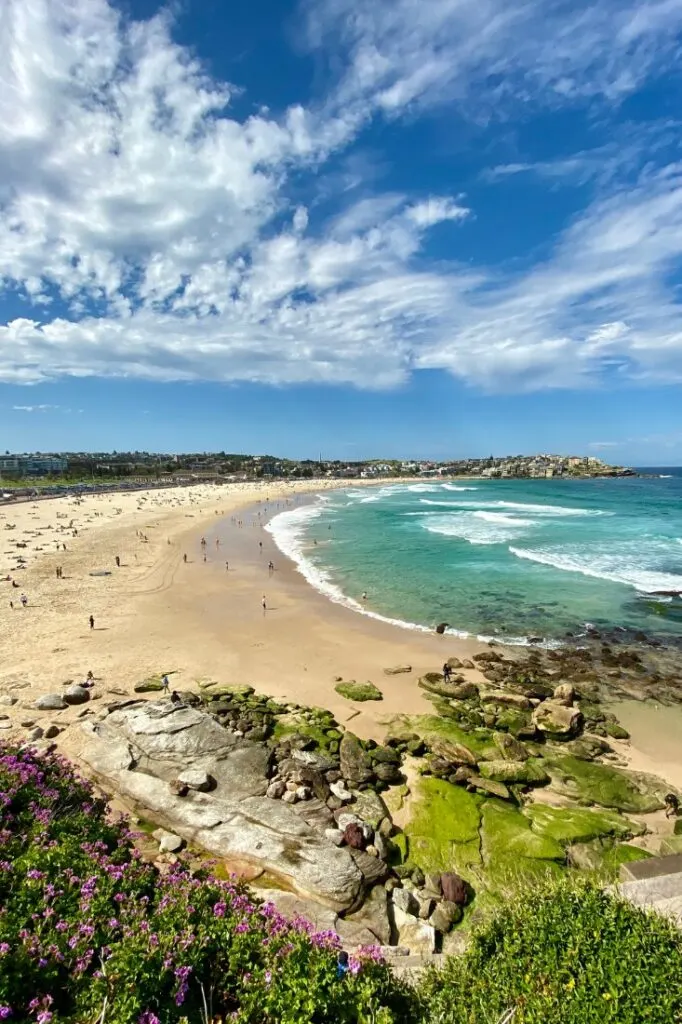 ---
Where to stay in Sydney
Every time I've visited Sydney I've stayed somewhere different. I lived in a flat-share in Surrey Hills, I've played the beach bum in Bondi, and on my most recent trip I stayed in a swanky hotel in the CBD, so I've done it all. Where you stay really depends on the type of holiday you're after.
CBD
Nope it's not the chilled-out cannabinoid district! CBD actually stands for Central Business District. Located in the heart of the city, the CBD is perfect for sightseeing and sampling some of the best restaurants in the world. From here you can wander down to Circular Quay and see sights such as Sydney Harbour Bridge and the Sydney Opera House.
Bondi
Between the beach, the tourism, and the upscale bars, Bondi is a fancy neighbourhood. That being said, if you want to be in the heart of the golden sand action, this is the place to be. I still can't get over how beautiful the beach is here. This is the place to stay if you're looking for chilled vibes away from the city centre.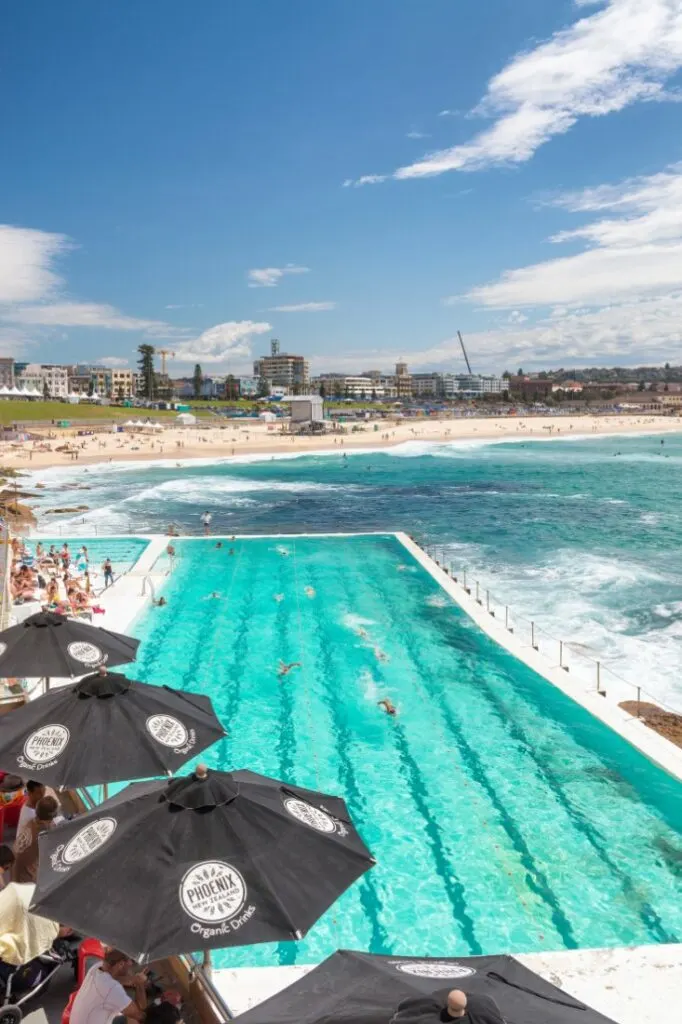 Surry Hills
If you love a good cup of coffee and the newest up-and-coming restaurants, head to Surry Hills. Formerly full of dive bars, you can still find cheap and cheerful pubs to hang out in this vibrant part of the city. Here you'll be near Centennial Park which is a great area to explore. You can walk down to the CBD from here too.
Darlinghurst
Home to Sydney's amazing Mardi Gras and Pride parades, Darlinghurst is the LGBT+ hub of the city. Find amazing clubs, bars, and safe spaces in this eclectic neighbourhood.
Newtown
Artsy types this is your kind of Sydney neighbourhood! Newtown is a haven for bohemian minds with indie galleries, boutiques and eateries, all waiting to be discovered.
---
Coolest hotels in Sydney
Luxury Hotels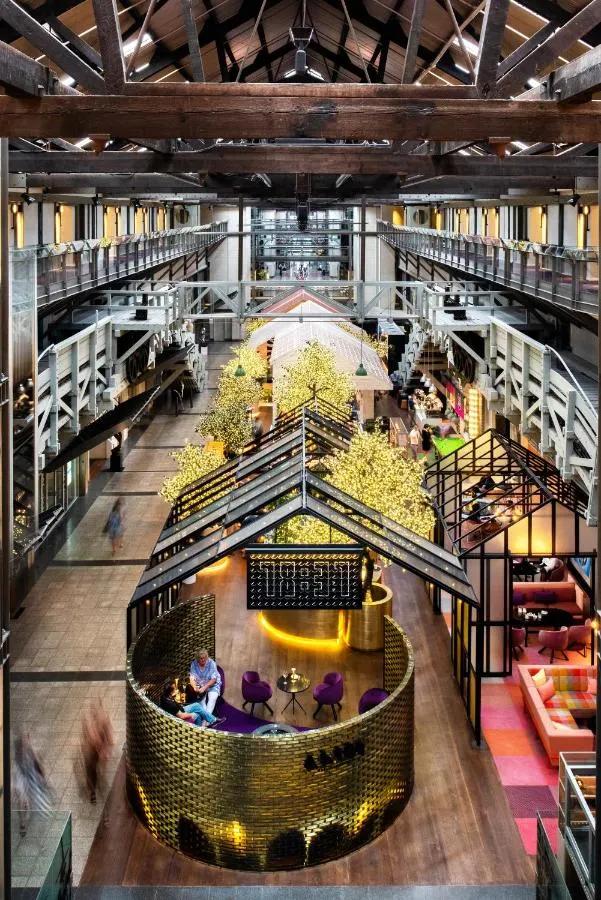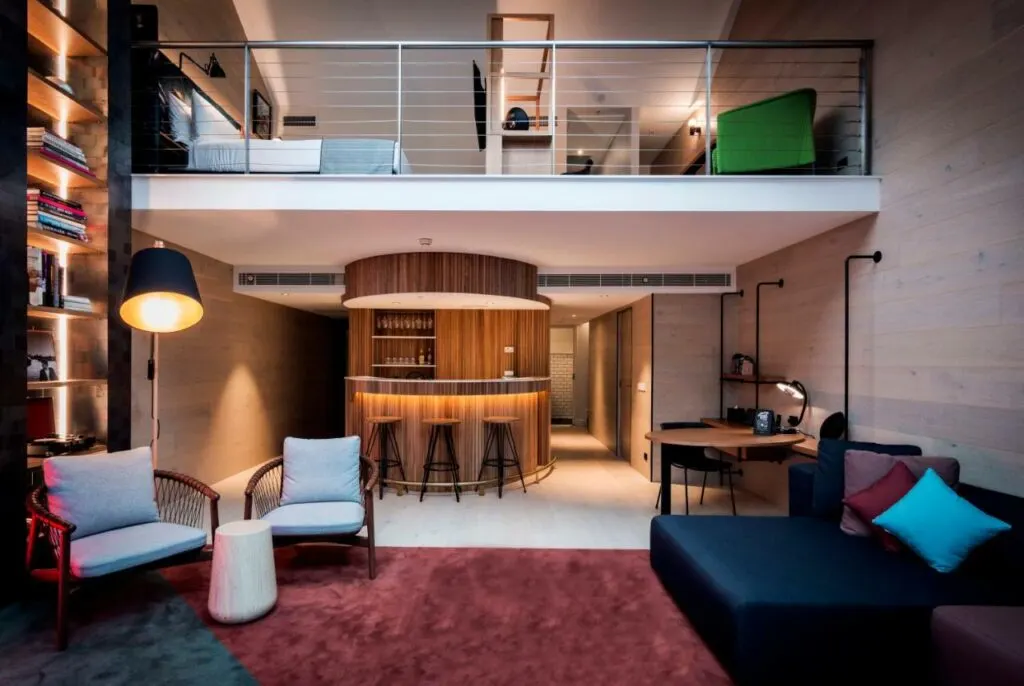 Located right on the waterfront with panoramic views of the Sydney Harbour Bridge, Ovolo Woolloomooloo brings industrial chic to Sydney's five-star hotel game. Enjoy the exposed brick and striking metal struts that crisscross around the warehouse-style lobby area.
Complete with pool tables, amazing restaurants, and stunning swimming pools that I'd love to plunge into, this hotel has to be one of the best hotels in the whole of New South Wales. Yep, it's that good.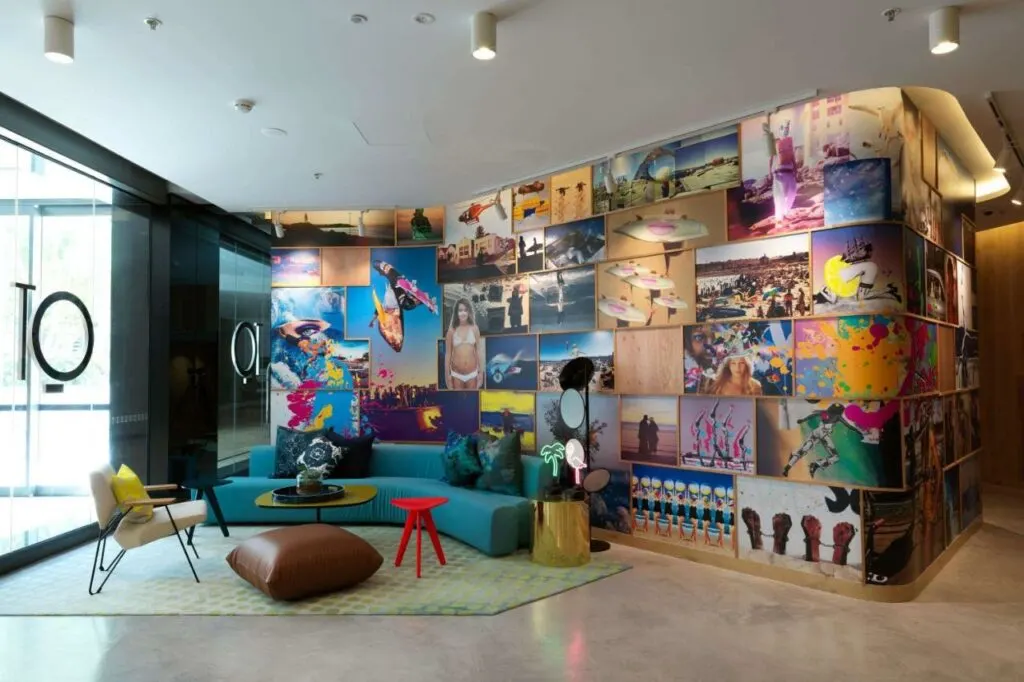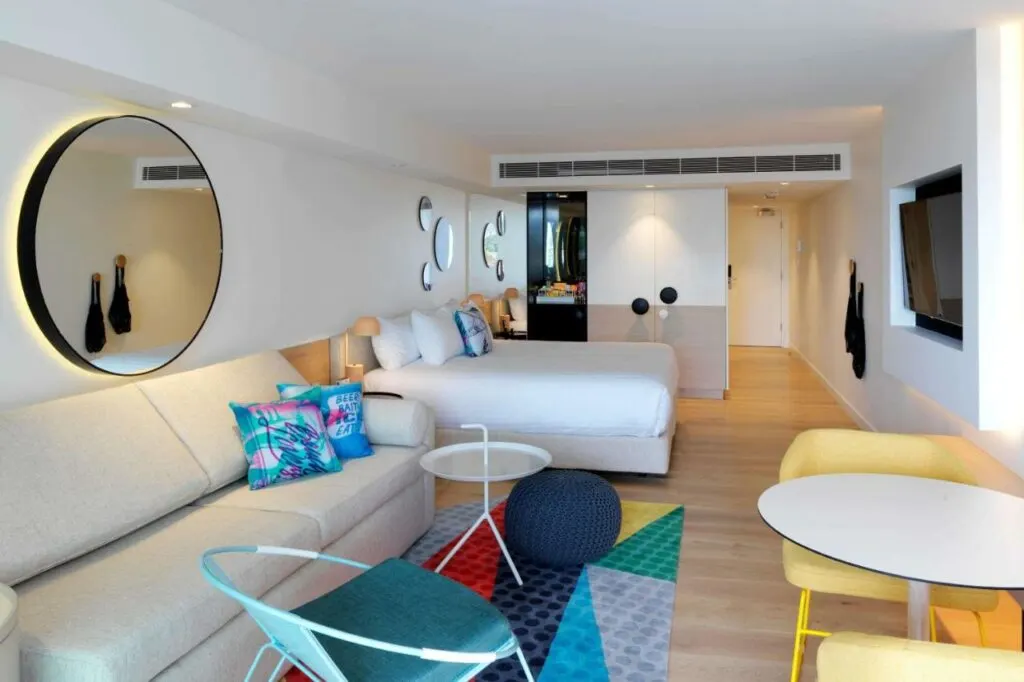 Can we even talk about cool Sydney hotels without mentioning the iconic Bondi beach? I don't think so. QT Bondi is a super colourful, light and airy place to stay right on the beach.
With spacious rooms, gorgeous sunrise views, and hidden entrances for privacy purposes, QT Bondi is one of Sydney's best-kept luxury secret spots. You can easily spend all day on the beach with a few drinks and be back in your hotel in minutes. Sounds ideal, right?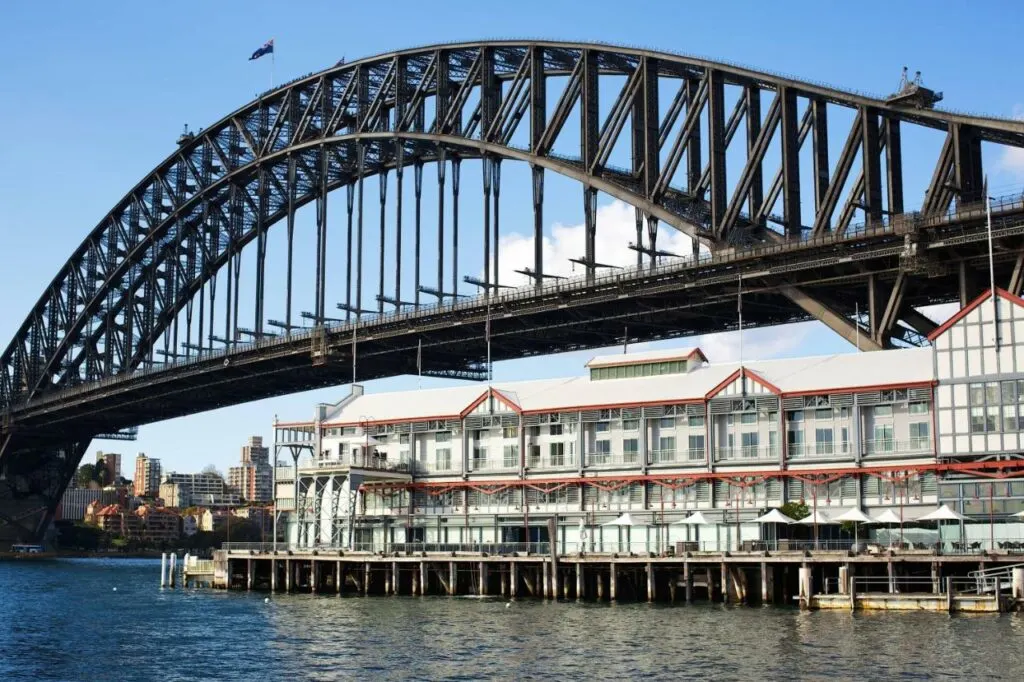 I don't think you could stay closer to the Sydney Harbour Bridge if you tried. Pier One Sydney Harbour is literally right next to the Sydney landmark. With views of the bridge and the harbour from every room, it's a boutique hotel with a difference.
In terms of design, Pier One Sydney Harbour rooms offer a contemporary nautical style that is in keeping with the waterfront surroundings, bringing the outdoors vibe indoors. If you're looking for hotels in Sydney with harbour views, then this is the place for you.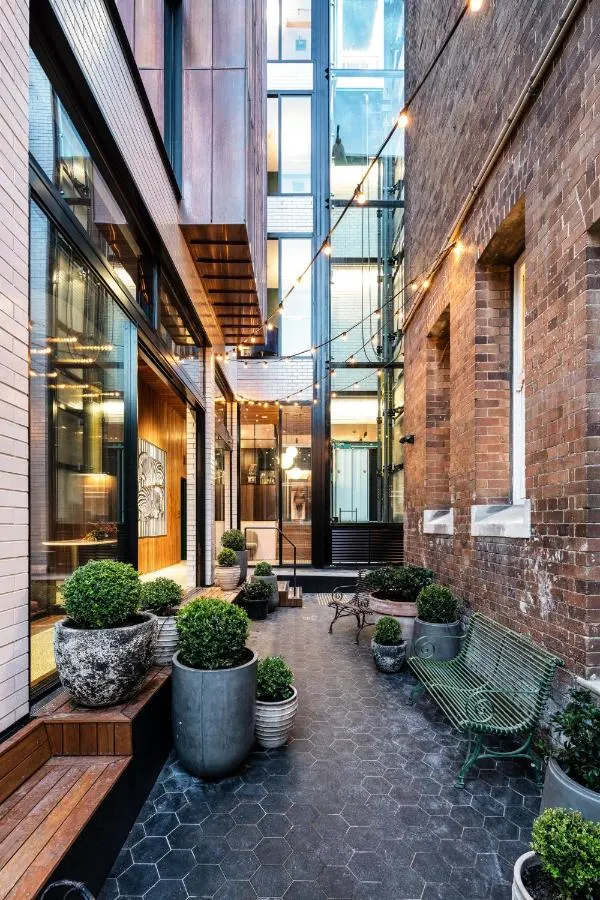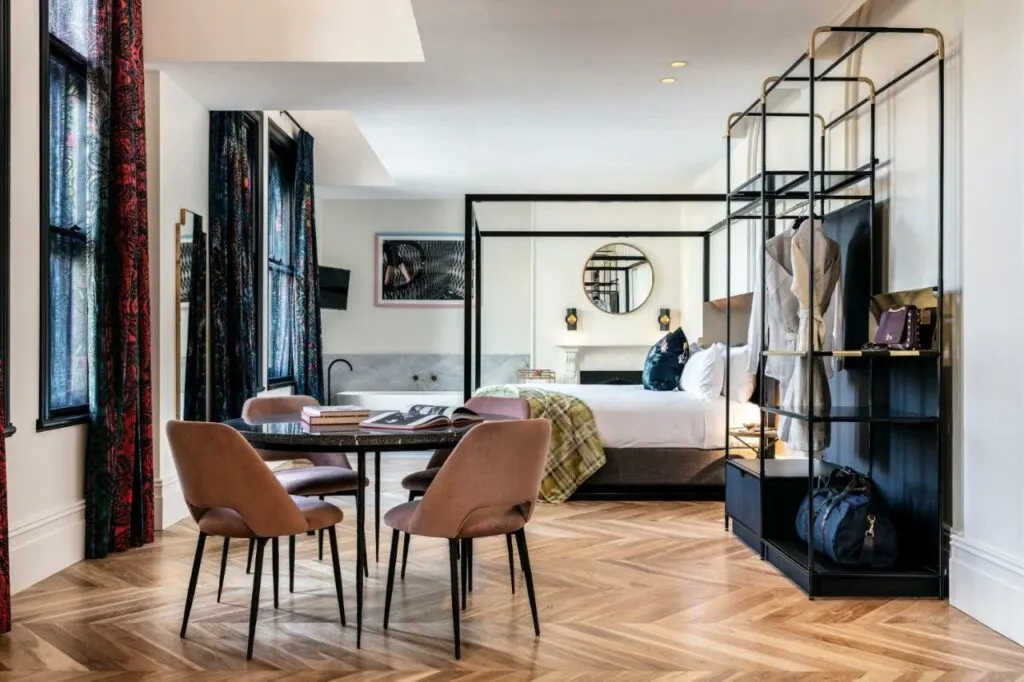 Located in the cool Surry Hills neighbourhood, the Crystalbrook Albion is a quirky and beautifully designed hotel that marries contemporary and classic styles to create an effortless cool Sydney spot.
In keeping with the indie nature of the surrounding neighbourhood, the aesthetic is so well curated, even down to the dreamy outdoor terraces. Definitely one of the coolest hotels in Sydney that I've ever seen.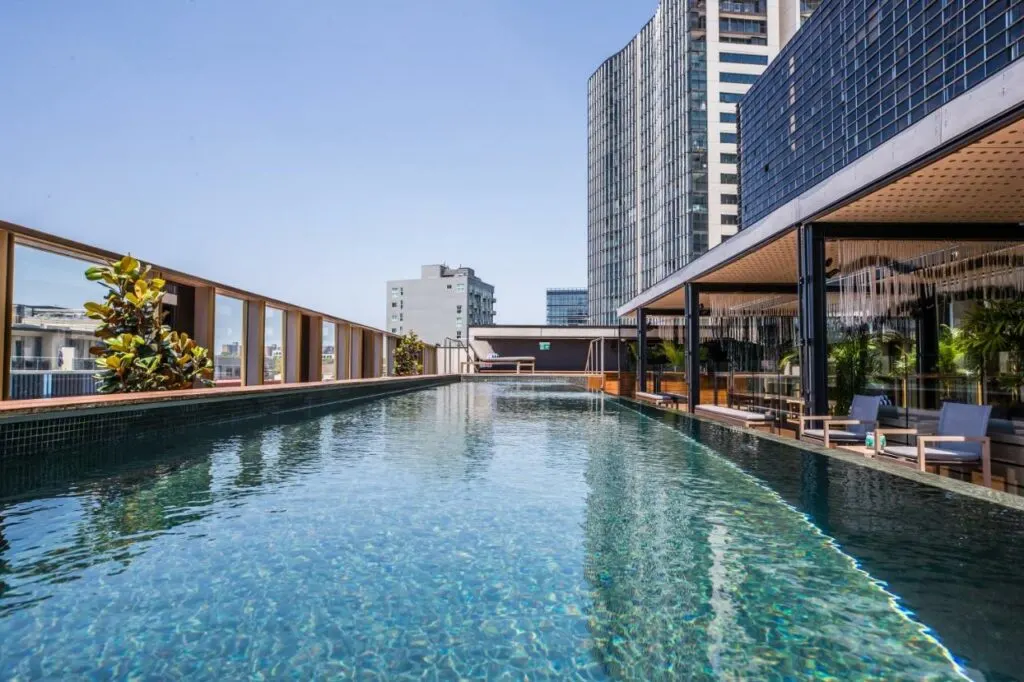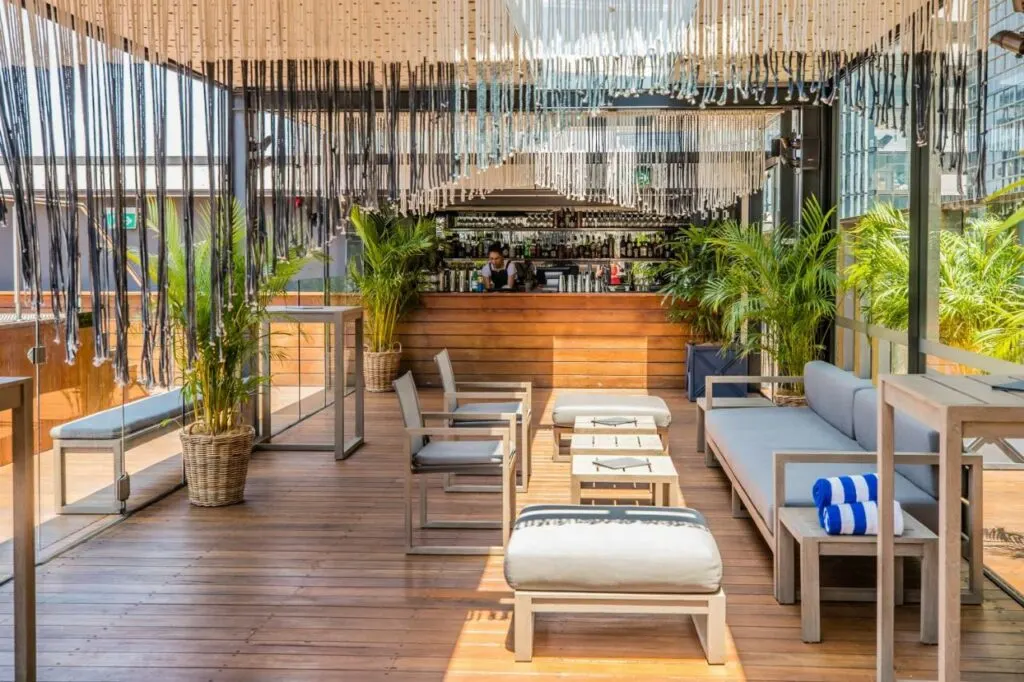 With a super luxury feel and relaxing lounge aesthetic, The Old Clare Hotel is a great choice for anyone staying in Sydney's CBD. I can just see myself sitting back on the deluxe poolside cabanas with a cocktail in hand after a long day of wandering around this beautiful city.
Each room has its own design, but clean lines, bright windows, and thoroughly cool Sydney vibes are the overarching theme. It's one of the most popular spots in the city for a very good reason!
Mid-range Hotels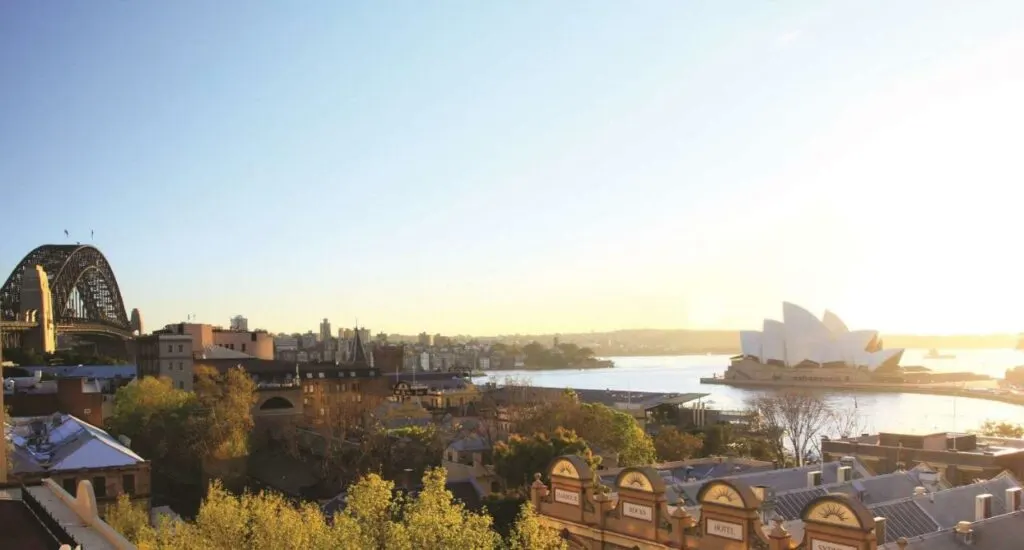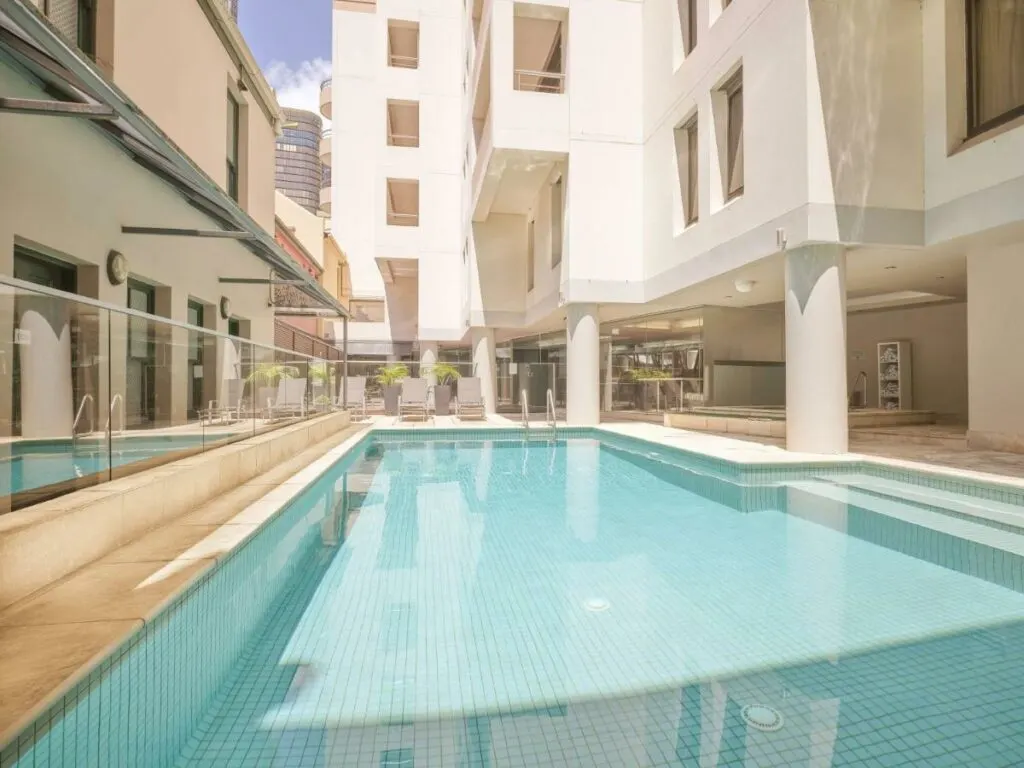 Located just five minutes away from the Circular Quay Ferry Terminal, Rendezvous Hotel Sydney in The Rocks neighbourhood offers vintage charm with spacious rooms and gorgeous views.
Chill out in the enclosed outdoor pool area with a drink, or relax on the balcony that overlooks the iconic Sydney Opera House. The rooftop views are just to die for. The hotel itself is pretty well disguised and looks like a retro townhouse, adding to the privacy and charm.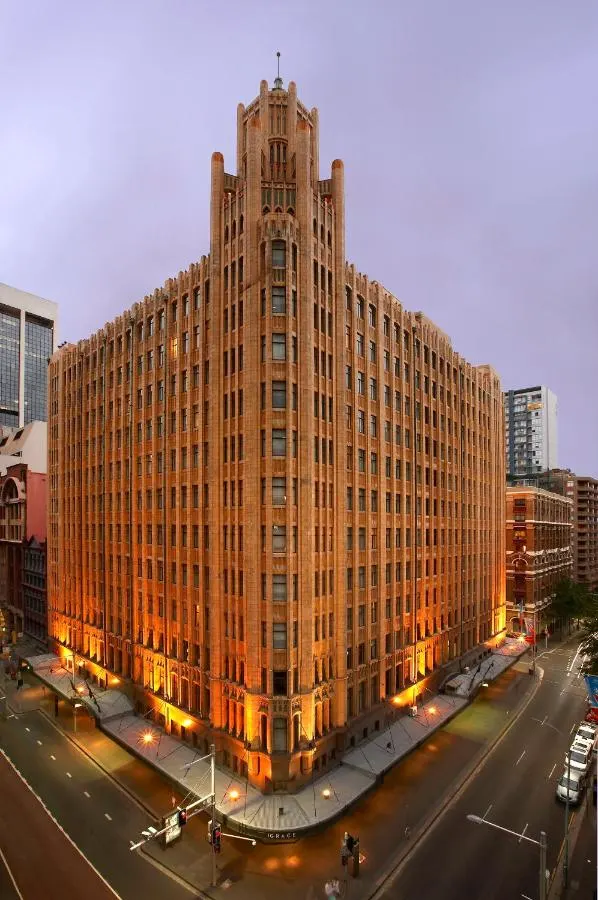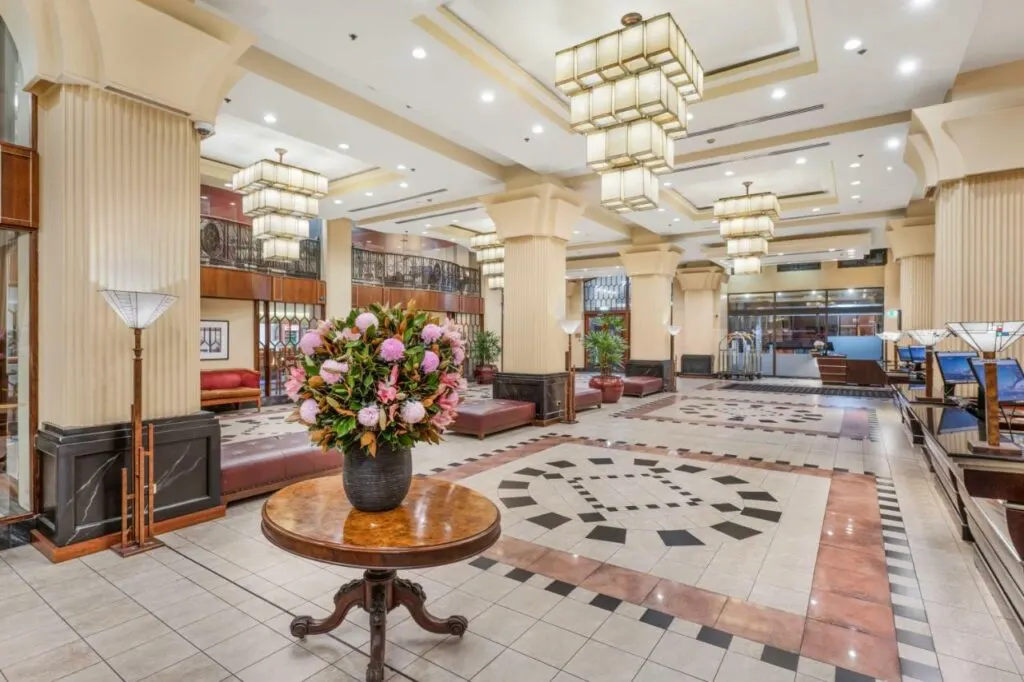 If you're looking for old-world elegance in the heart of Sydney's CBD, I think you'll struggle to find anywhere better than The Grace. With a sweeping lobby that is filled with vintage features to the striking architecture of the building itself, you'll feel like you've truly arrived!
Fans of art deco design will love the intricate, artistic lighting and dark wood accents in the communal areas, while the rooms themselves are light and airy to promote rest and recuperation. It's definitely the best of both worlds. For me, this is one of the best boutique hotels in Sydney.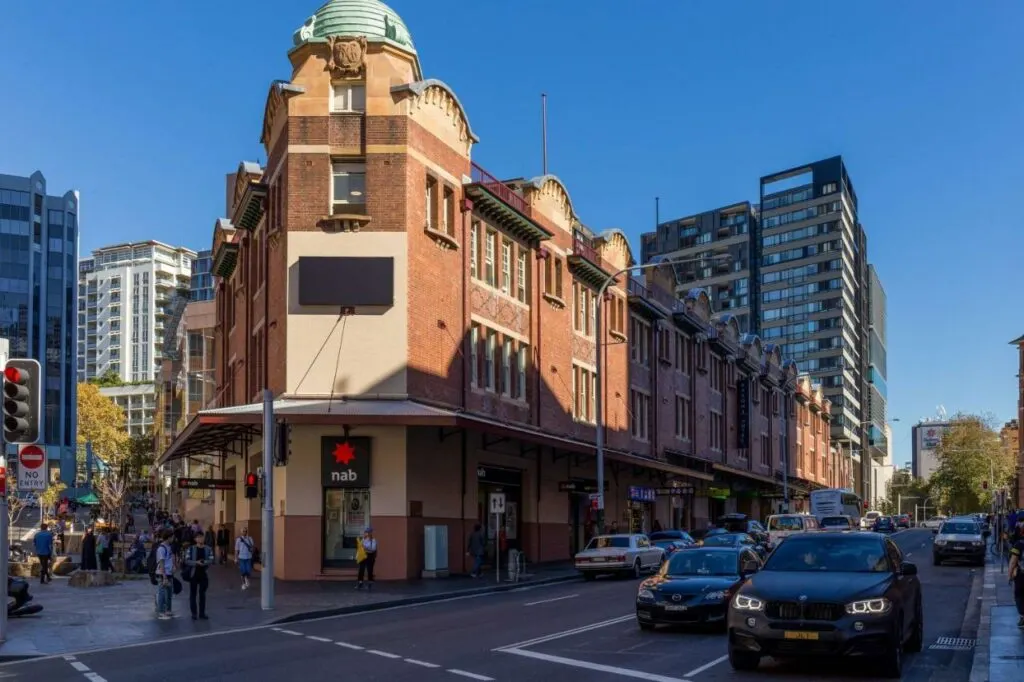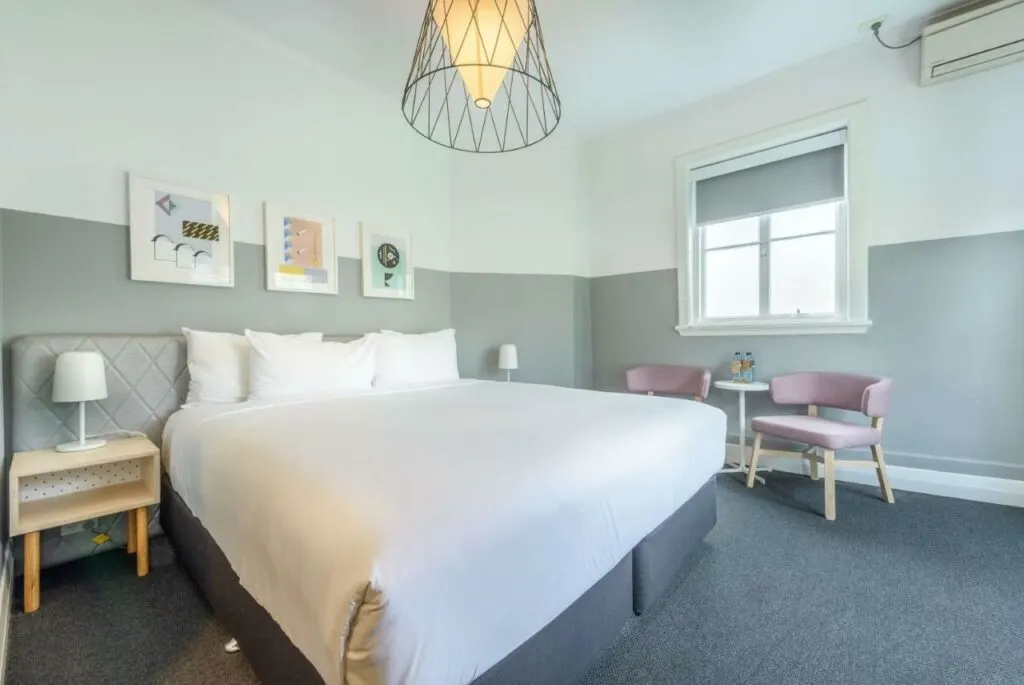 I automatically think that places with exposed brick are cool, so The Ultimo is right up my street. Located in Chinatown, this fresh and light hotel offers comfortable rooms filled with local, modern art.
Want to catch some of those gorgeous Sydney rays? Head up to The Ultimo roof terrace and relax with friends and a beer. Surrounded by skyscrapers, it feels enclosed and private despite being open to the elements. Sounds pretty perfect, right?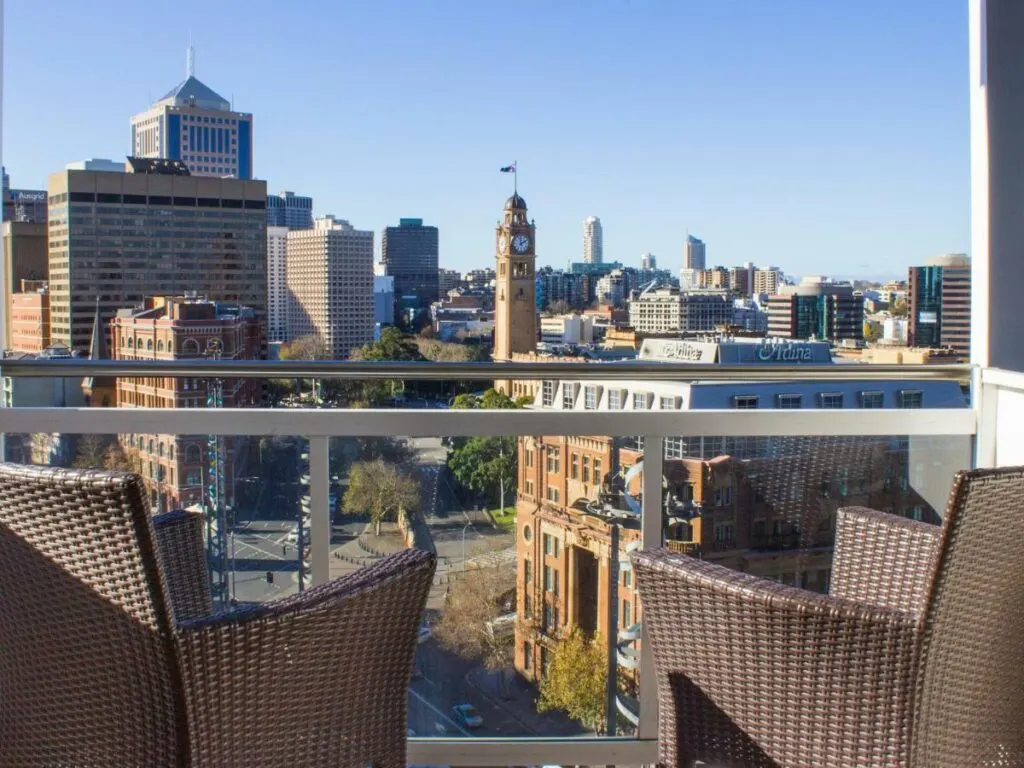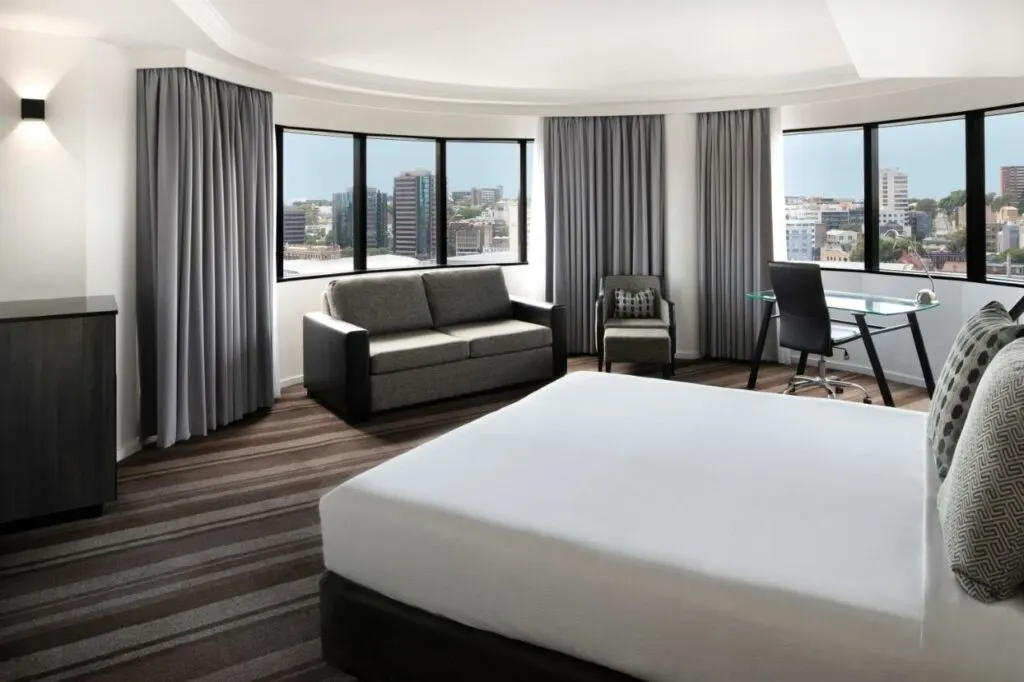 There's no getting around the fact that Sydney is quintessentially sleek and cool. That's definitely reflected in the stunning and elegant Mercure Sydney in the CBD. Sleek lines, cocktails that will keep you coming back for more, and plenty of low-level mood lighting help to create this unique vibe.
With an amazing restaurant and a separate craft beer bar, you can have a great time here without ever leaving the premises. If you do, you'll find yourself right in the heart of the action with Darling Harbour just a 10-minute walk away from the hotel.
Budget Hotels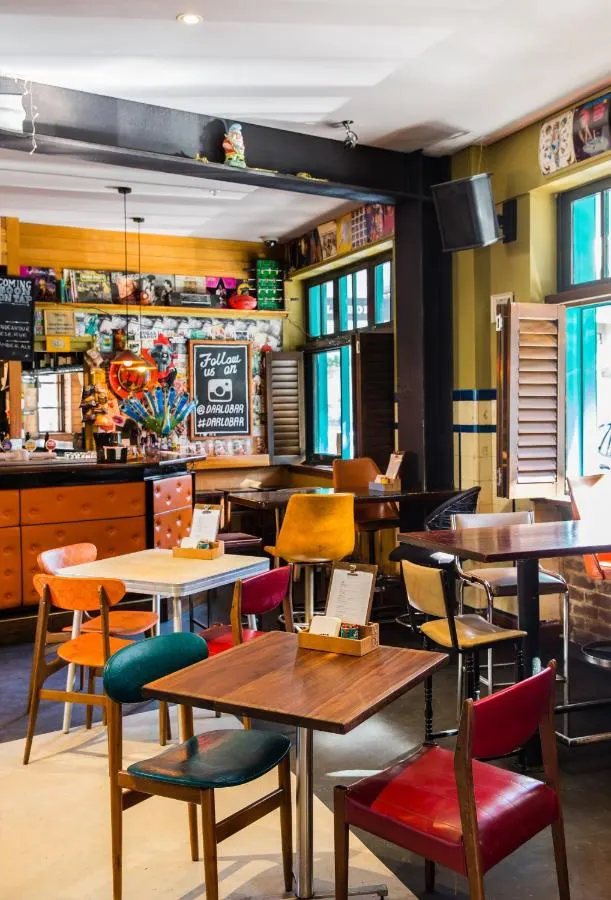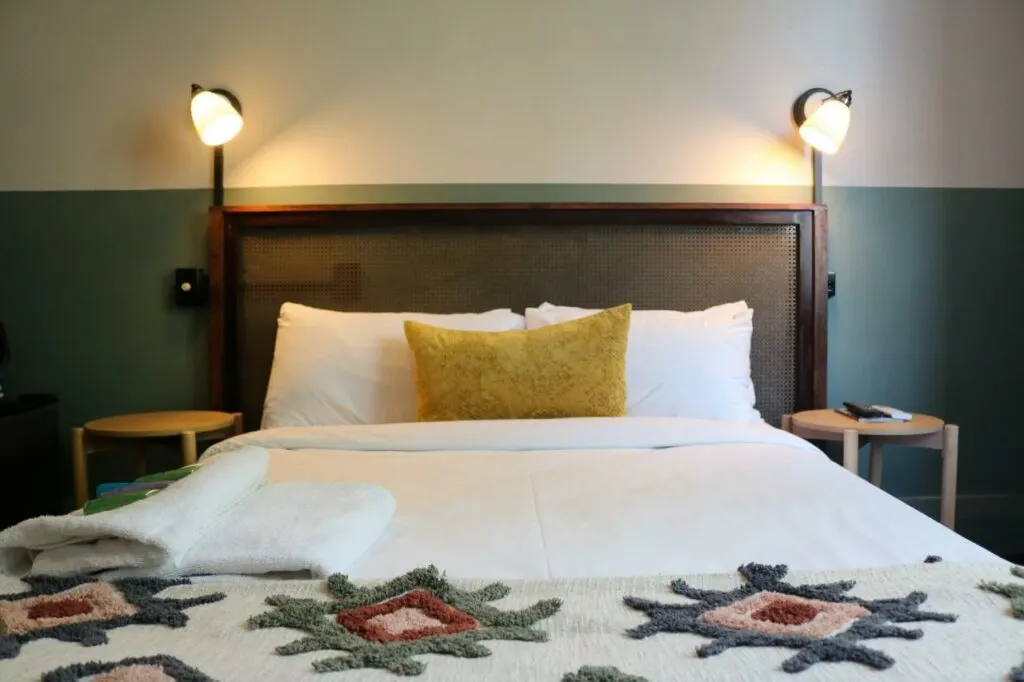 I love a bright and eclectic vibe and that's exactly what you get as soon as you enter Darlo Bar in the Darlinghurst neighbourhood. Their main communal area combines a wine bar, pool tables, and delicious American-inspired BBQ. What's not to love about that?
Chill out in their bar area, or head up to their relaxing and friendly garden area and enjoy the New South Wales sunshine. After you've had your fill of socialising, return to cosy, well-designed rooms that'll have you calm and relaxed in no time.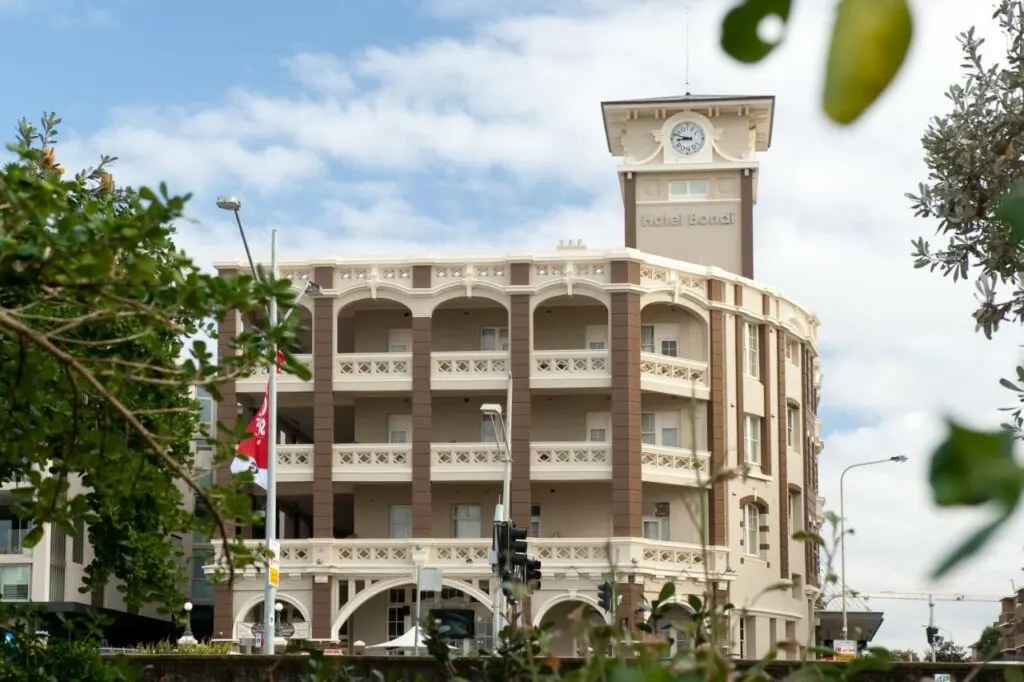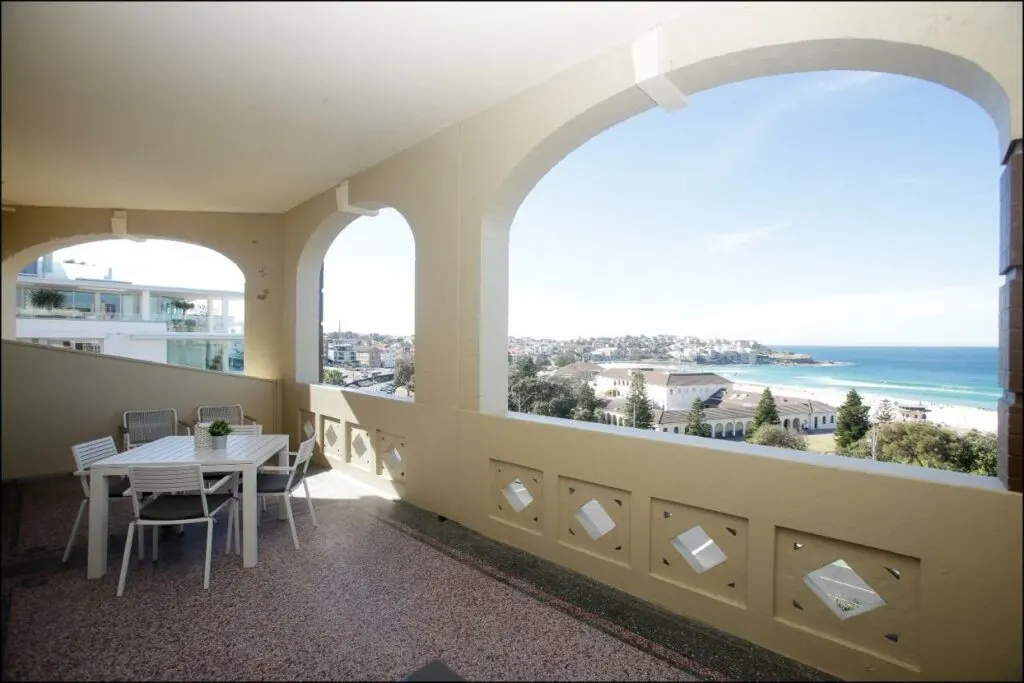 Mediterranean-style design and a huge wall of wine are two of the things that dominate the beautiful Hotel Bondi. Featuring a ton of sleek and simple white archways that frame the pristine ocean views, you feel like you could be in Greece.
With spacious rooms and a super well-stocked bar, this Sydney hotel is a great option if you want to be right by the beach on your next trip to Oz. It's perfect for capturing that easy, breezy, beachside aesthetic for Instagram too!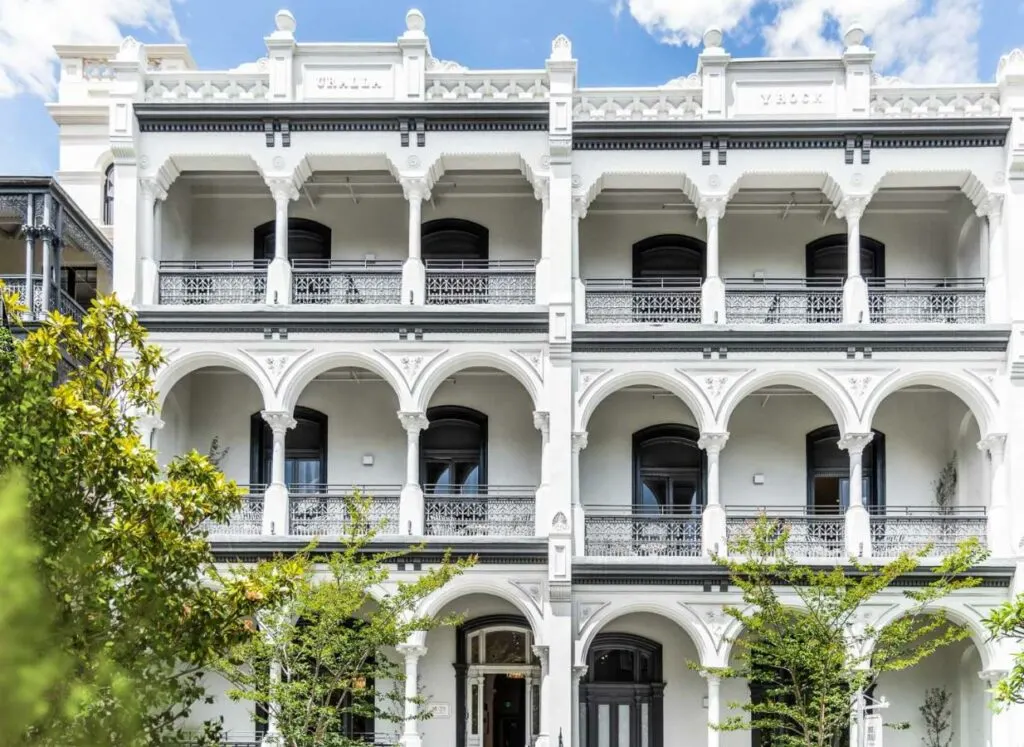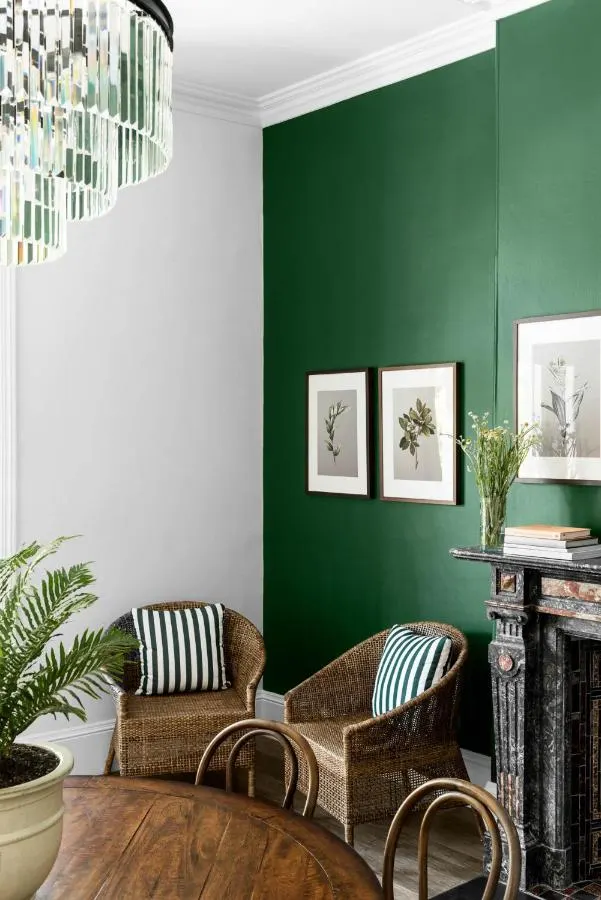 What do you get when you take a beautiful heritage townhouse and turn it into a stunning boutique hotel? Well, that's Hotel Challis Potts Point in a nutshell. Clean white lines and bold green accents create a relaxing space to hang out in.
Originally part of a 19th-century estate, the property keeps its old-world charm while still making the most of fresh, modern design on the inside.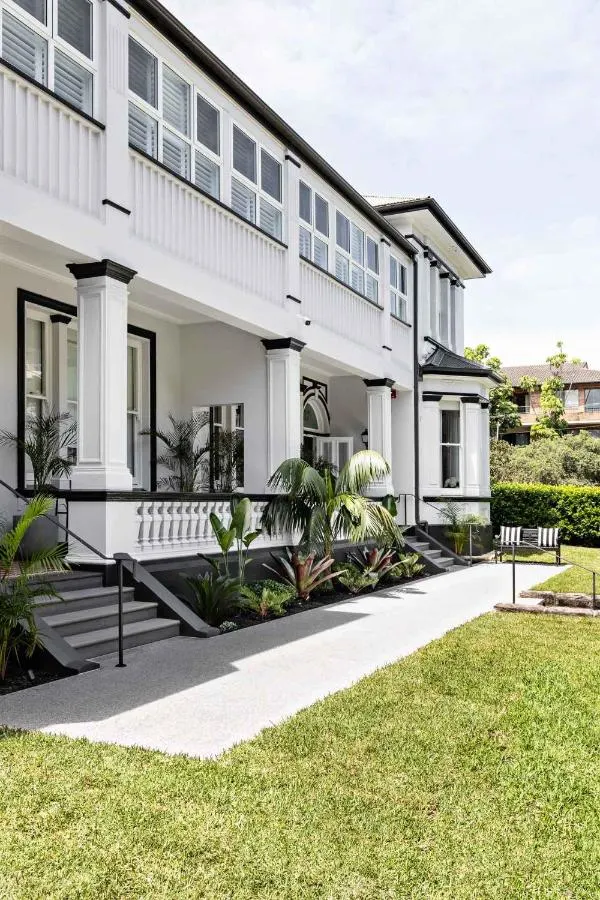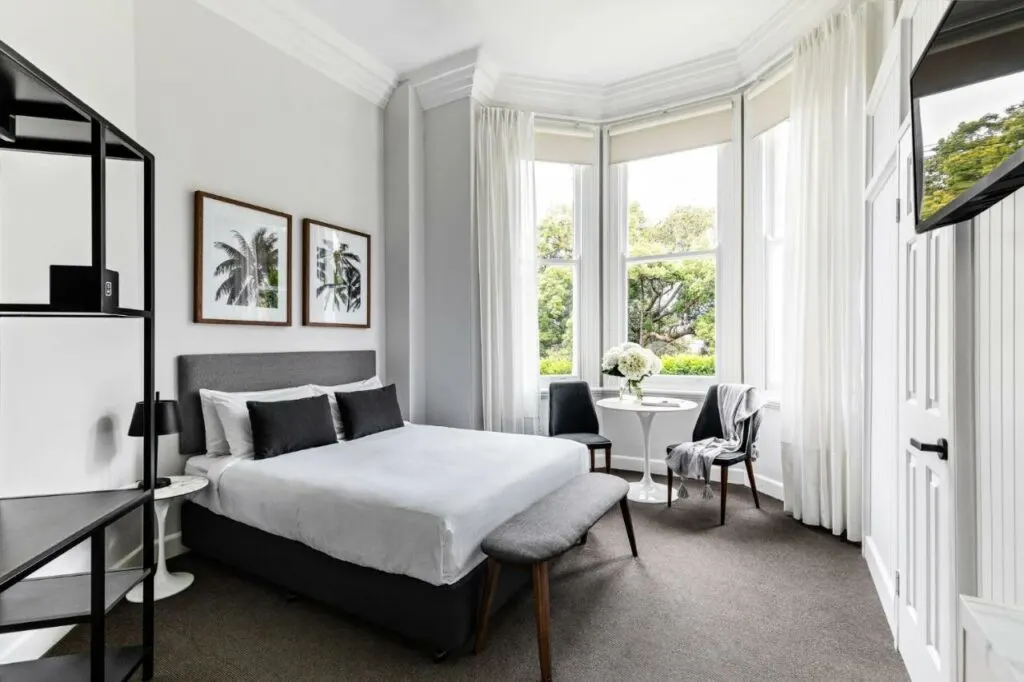 Bold and modern design are the hallmarks of this boutique guest house, making it one of the coolest hotels in Sydney. With plenty of space to chill out, a minimalist monochromatic design scheme, and outdoor areas to explore, St Marks Randwick has everything you need.
Spend your days sitting on the gorgeous wrap-around deck with a coffee and a pastry, or take a 20-minute wander down to the stunning Coogee Beach.
---
So, there you have it, the 13 coolest hotels in Sydney. Which one is your favourite? Have you stayed in any of these amazing properties? Let me know in the comments below.
Like this blog post? Then Pin it for the future!