Are you looking for the best day trips from Cannes? From partying in Monaco to wandering around the streets of Antibes, this is what to do around Cannes!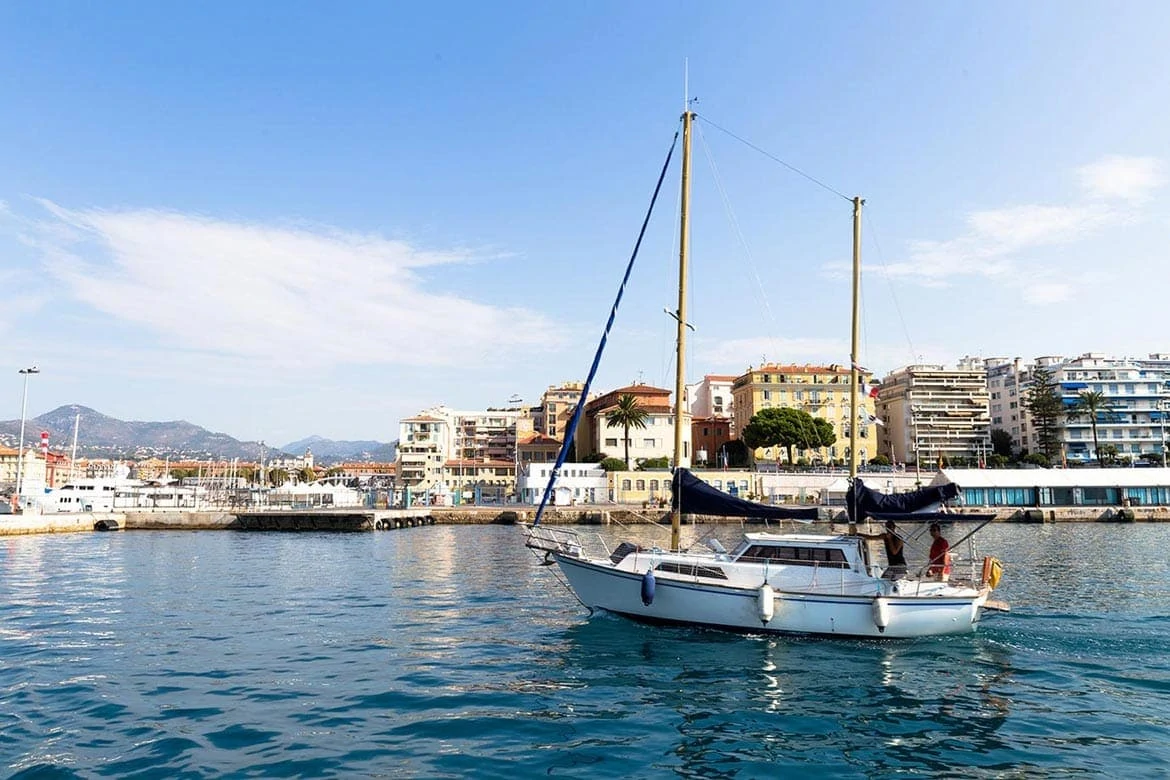 Are you looking for some of the best day trips from Cannes? Then you've come to the right place! In this blog post I'll go through some of my favourite places to visit in the area.
Glistening towns like Antibes and Saint-Tropez are all just a short distance from the town making them perfect places to visit on a day trip.
But first more of an introduction on Cannes!
It's almost a place that needs no introduction. From yacht week to film festivals to A-list celebrities, there are so many reasons to visit this jewel on the French Riviera.
One of my favourite reasons for coming here is it's a town that's dripping in lavishness and opulence. Just walking around the marina gives you an idea how much money is on display here. But that's the point, that's what makes Cannes so special.
I think Cannes really is a must-see on any trip to France, almost just to say you've been there. There is that je nais se quoi that makes you feel like you're a million dollars.
My recommendation is go to a posh bar, buy an Aperol Spritz and soak up the magical atmosphere… even if it's only for an afternoon.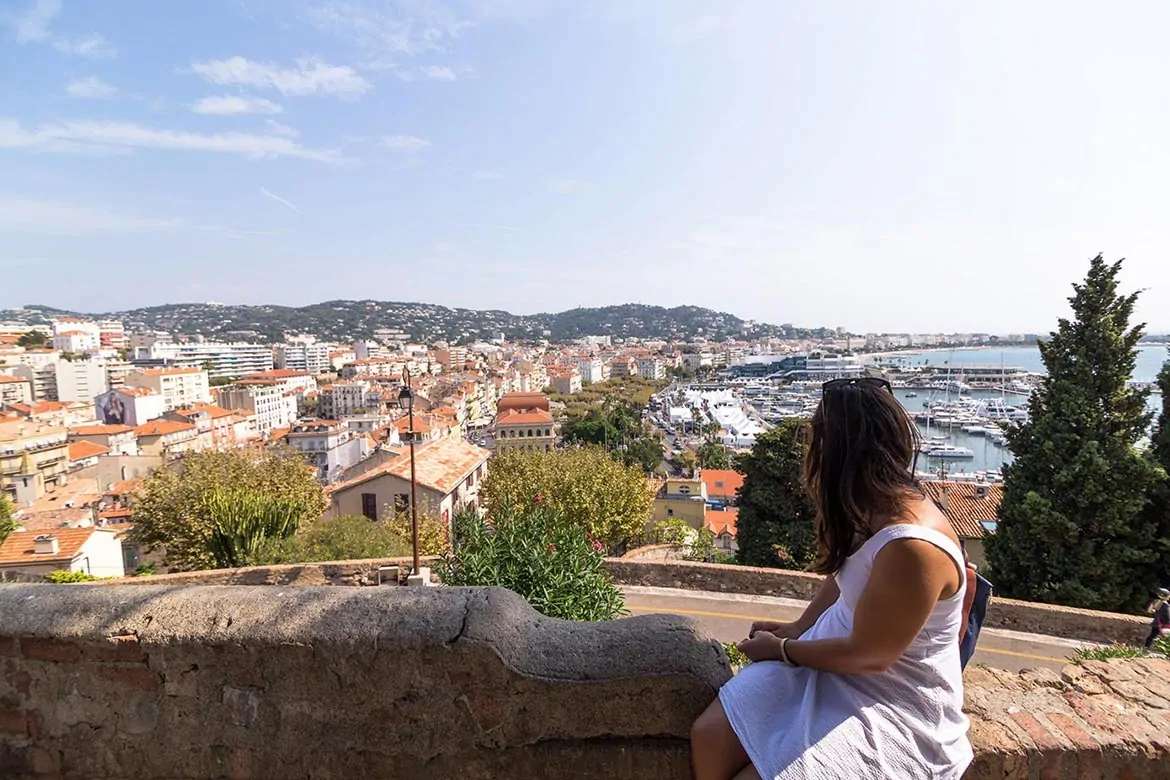 The thing is Cannes can be cripplingly expensive. It's one of the most affluent towns in the world and everything costs top dollar.
However, don't let that put you off though! You can still have an incredible time in Cannes without breaking the bank. I spent a couple of days in Cannes but I didn't stay in the city (more on that later.) That kept a lot of costs down which meant I could do other things.
Also, I went on some incredible day trips from Cannes too. It's amazing how many places are just a short distance from town. That meant I was able to really explore this area without spending every minute in the town itself.
So, if you're looking at what to do on the French Riviera, these are some of the best day trips from Cannes, France. I really hope you enjoy this region of France as much as I did!
Best Day Trips from Cannes, France
Antibes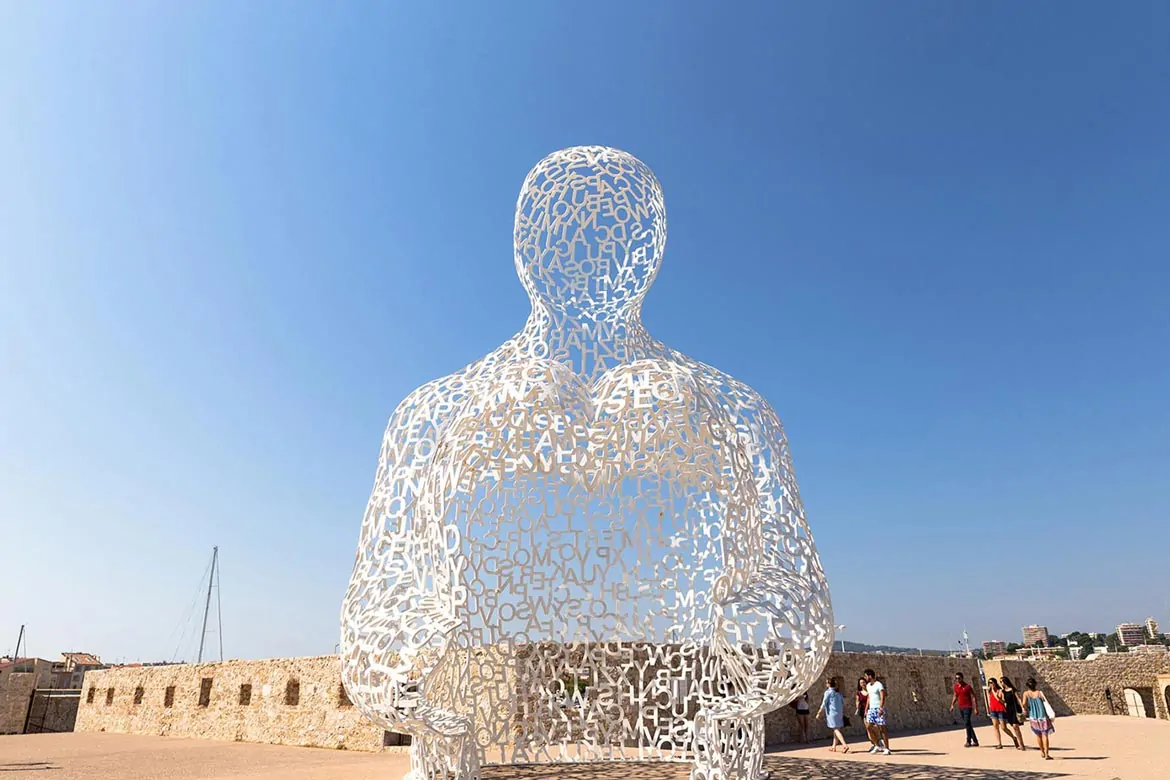 Where Cannes can feel fake, Antibes feels real. I'd describe it as a place where people live and there's a real bustling energy to the town. It just feels a bit more normal if that makes sense?
Anyway, with its views of the Mediterranean Sea and cute cobblestoned streets, the Old Town is an amazing place to lose yourself in. There are lots of independent boutique shops that you can pop in to, or you can relax in a café by one of the many squares they have there.
One of the top things to do in Antibes that I'd recommend is visiting the Picasso Museum. This has one of the world's best collections of Picasso's art (obviously). The medieval building Château Grimaldi where the art is housed is worth visiting in itself.
If you're looking at doing something a little different, you can actually go on a tour of the Picasso Museum with a local artist. Then you can learn all about the works of Picasso from an expert. You even get to try your hand at being Picasso on this tour!
Another thing I'd suggest is walking around the 16th century ramparts that overlook the water. This is such a beautiful spot in Antibes and is one of the reasons why this is such a good day trip from Cannes!
It only takes around 30 minutes to travel from Cannes to Antibes so it's very close and manageable in a day.
Île Sainte-Marguerite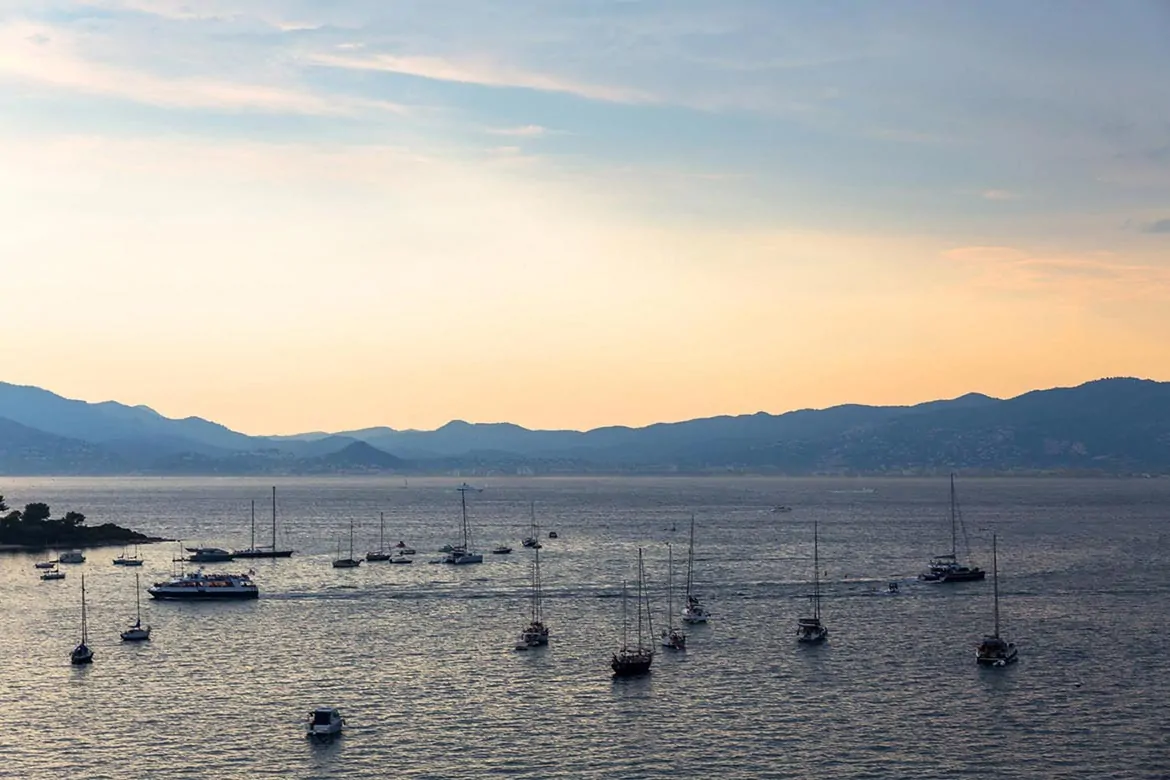 For those of you who like history, you will love Île Sainte-Marguerite. At the top of the island there's a spectacular fort which is where The Man in the Iron Mask was supposedly imprisoned. How cool is that!?
The island has served as a strategic defence post for centuries and Fort Royal was built in the 17th century. Today, the museums houses a number of exhibitions with artefacts from nearby shipwrecks and Roman history. You'll also get to see the former state prison were the Man in the Iron Mask was held.
Even if you don't get a ticket for the museum, you can still walk around the fort walls and take in the beautiful views of the island.
One of my favourite things to do on Sainte-Marguerite was walk around the whole island. There are a fair few walking trails taking you around the island. There are a couple of secluded beaches where you can stop for a picnic too.
Getting to Sainte-Marguerite is easy. It only takes around 30 minutes and there are several ferries a day from Cannes. You can get your ferry tickets here.
For me, this is without a doubt one of the best Cannes day trips. It can even be done in a couple of hours for those of you short on time.
Saint-Tropez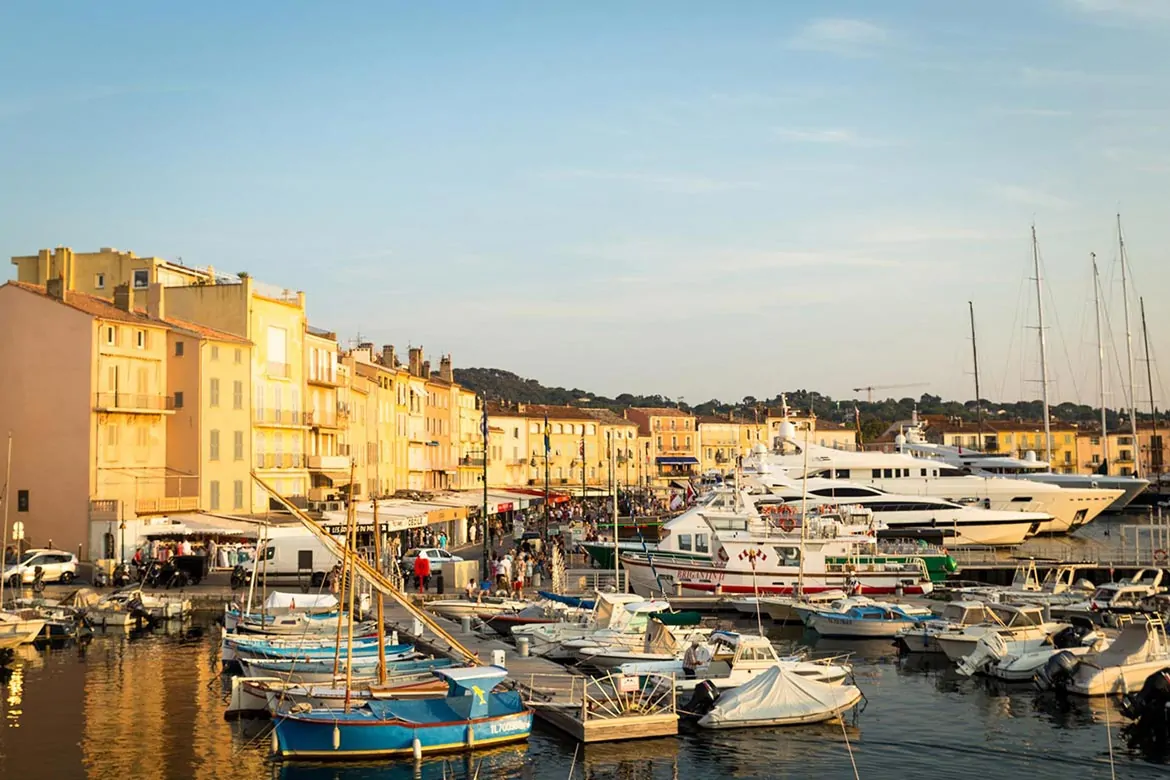 You can probably guess, but I don't own a massive super yacht. Nor could I afford most of the shops I walked in to in Saint-Tropez, but I still absolutely loved it there.
For me, one of the best things to do in Saint-Tropez is go on the coastal walk around the town walls all the way up to the fort at the top of the hill. Despite it only being a 15-minute walk from the centre of town, not many people make it up here so you've usually got the place to yourself.
After sunset, things change completely though. Everyone dresses up in their finest attire, the bars and clubs get ready for the long night ahead, and little French restaurants write up in evening's menu with chalk on a blackboard. I'd really recommend finding a little spot for some moules et frites and watching the world go by. There are definitely some sights on show if you know what I mean!
Saint-Tropez is an 85 km drive from Cannes, but best way to arrive here is by boat. The ferry from Cannes to Saint-Tropez is a round-trip ferry boat service (about a 75-minute journey each way) that allows tourists to explore Saint-Tropez on their own for a full day.
Monaco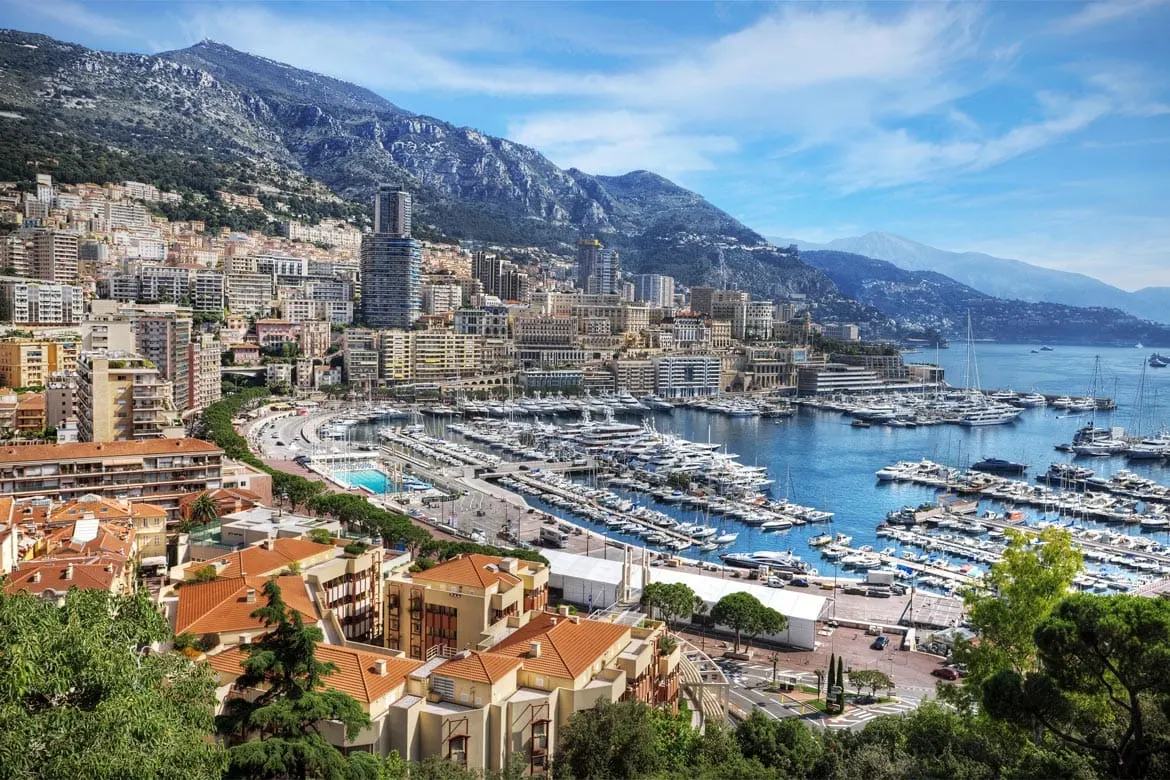 Even though Monaco is the second smallest country in the world, what it lacks in size it makes up for in glamour. This is a honey pot of high-rollers and hedonists where you can rub shoulders with some real celebs.
Home to the F1 Monaco grand prix which attracts millions of people from around the world, outside of race weekend it is a lot quieter.
Even though you don't need to gamble, it's a lot of fun popping into the casinos in Monte Carlo and seeing some money thrown around. Obviously you can have a flutter too.
Another popular place is down by the marina where you'll see some of the biggest superyachts in your life. Honestly, these boats go deep into the millions.
I'd really recommend visiting the Palais du Prince. This is where the Monaco Royal family live. It should give you a good insight into why this is such a rich place.
For entertainment, the Opéra de Monte-Carlo offers a superb schedule of classic operas, concerts, and ballet performances.
To be honest with you, there are so many things to do in Monaco which is why this is such a brilliant day trip from Cannes!
Fréjus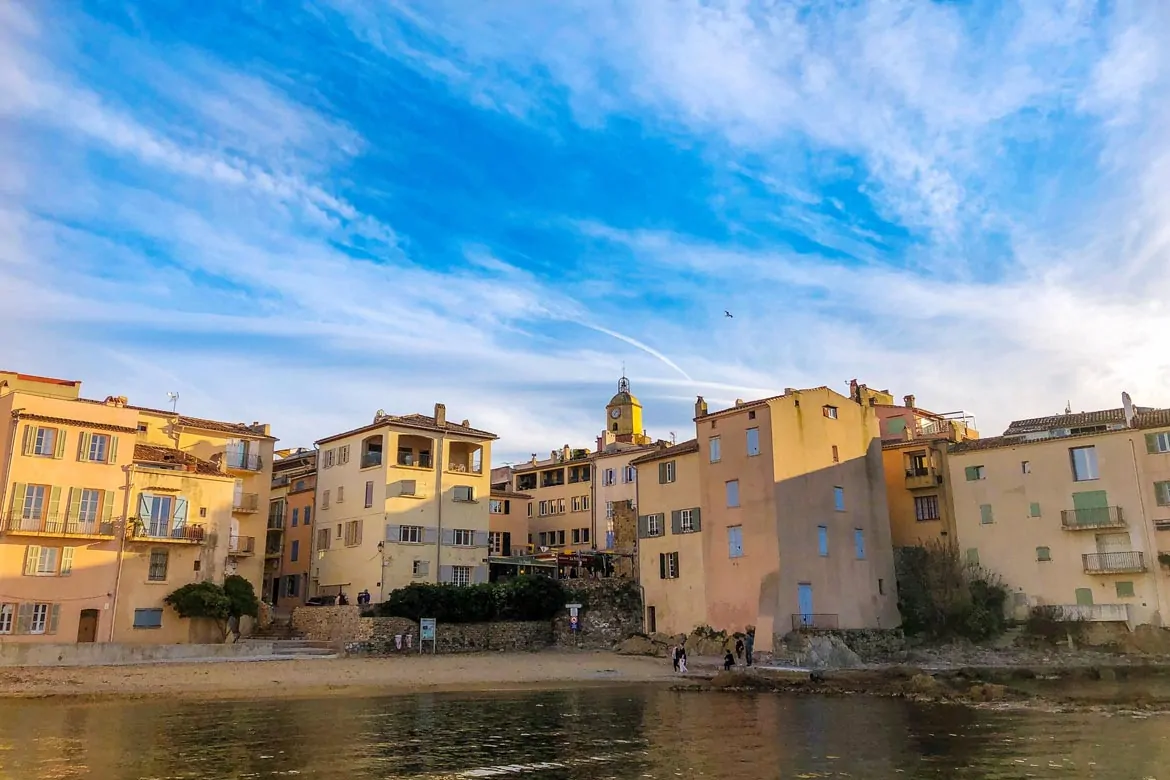 Fréjus is another fantastic Cannes day trip teeming with history. The town was built on top of an old naval base that Julius Caesar founded in 49 BC and there are Roman ruins dotted all over Fréjus.
One of the top places to visit here is the Cathedral of Fréjus. This is 5th century church that has incorporated the ancient Roman columns of the city making it one of the earliest churches in France.
There's also some ancient remains of an old aqueduct and amphitheatre in Fréjus which is well worth visiting, so if you're into your history then this is definitely the place for you.
The best time to visit Fréjus is on Wednesday and Saturday morning when the old-town market is in full swing. My best advice here is to get stuck in at the deepend! A lot of the restaurants will serve delicious freshly caught seafood on these days too.
Sailing around the French Riviera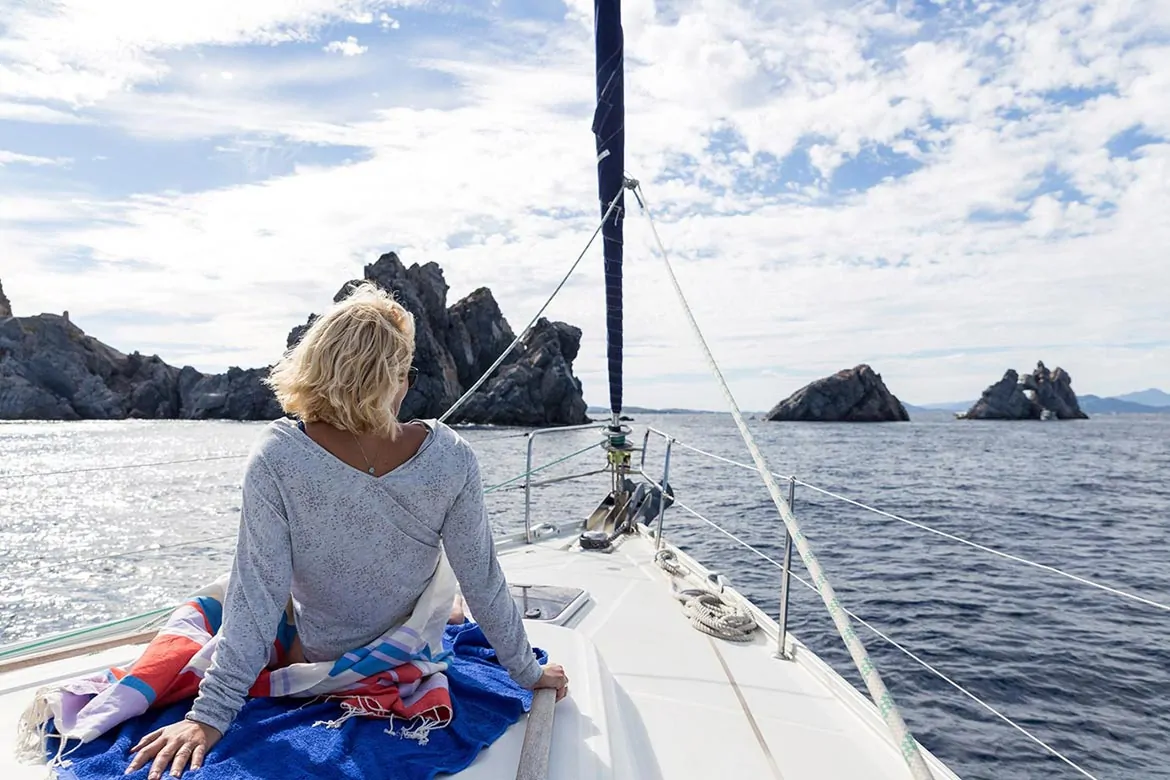 I have to admit I'm one of the lucky ones who's been sailing around the French Riviera. And I promise you it's every bit as magical as you'd expect it to be.
The best thing about sailing around the French Riviera is you get to visit a lot of these places mentioned all on one trip. It's a really great way of seeing this gorgeous stretch of coastline. Also, on my trip I met so many like-minded travellers which made the journey so much better.
When it comes to sailing along the French Riviera, there are so many options to choose from. You can go for short 1 day trips where you can visit places like Antibes or Saint-Tropez. Or, you could do a epic week-long adventure where you take in all of the French Riviera. It all depends on the type of traveller you are. Vacations in Cannes really don't come better than this.
Cannes accommodation: Where to stay near Cannes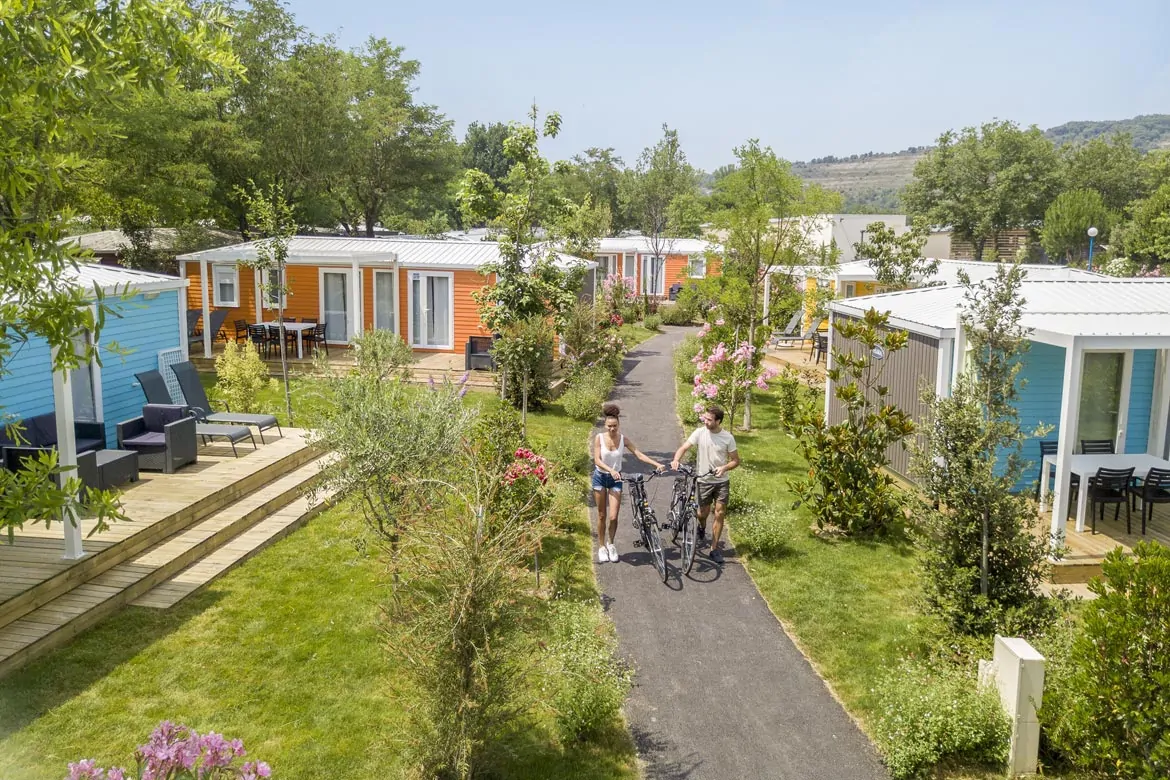 As I've already mentioned, one of the best ways of saving money is finding the right accommodation. Well let me introduce you to Yelloh! Village. This is basically camping with a difference.
Instead of spending $250 per night on an expensive hotel, you could base yourself somewhere like Saint Louis which is only 20 minutes from Cannes. Then you get to save money on accommodation while getting to explore all of the French Riviera.
The best thing is this isn't like a normal campsite but you actually get to stay in cute cabins and cottages as opposed to a tent.
Some of the cottages have 3 bedrooms so there's enough room for the whole family. Or, if you're feeling a little fancy, you can get a luxury cottage with a hot tub on the balcony. As I said, this is camping with a difference!
There's also a water park with a heated pool plus a waterslide, so when you're not exploring the French Riviera you can kick back and relax here in style.
The best thing is some of the cabins go for as little as €38 per night. That's so cheap for this region of France.
As I said, staying somewhere like this really means you can save a lot of money meaning you can go on lots of day trips from Cannes. It just goes to show travelling around this region doesn't have to be super expensive!
---
Are you thinking of travelling to Cannes and the French Riviera? What activities are you looking to do? Let me know in the comments below!
Like this blog post? Then make sure you Pin it for the future!