With cobble-stoned streets and brightly coloured buildings, there's no denying the beauty of Antigua, but is it just another tourist town on the gringo trail?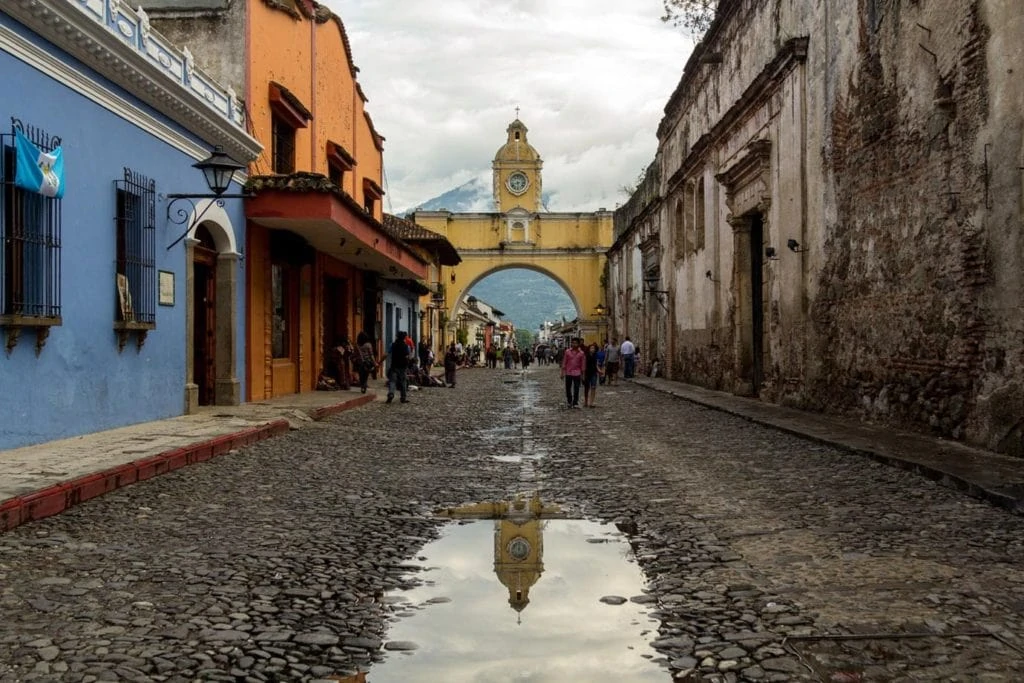 There's no denying the beauty of Antigua. With narrow cobble-stoned streets – shiny through the millions of steps who have walked on them over the centuries – and the brightly coloured buildings of blue, orange, red and yellow – now all faded through time – there is an old colonial feel to the town of Antigua.
It's small enough to know you are not going to get lost after a couple of days of walking around, yet big enough to uncover one or two hidden gems if staying there for a longer period of time.
And with a strong Western vibe of bohemian cafes and art deco galleries, it is a happy half-way house, a fusion of cultures, a Westernised Central American town for people to travel to.
Perhaps that's why so many tourists, both Guatemalan and foreign alike, flock here in their droves.
If you are thinking of spending some time here, then check out some of the best things to do in Antigua. This guide is packed full of what to do while in Antigua.
The history of Antigua, Guatemala
Antigua was founded on the 10th March 1541, and it served as the colonial capital for 233 years before the town was destroyed by an earthquake in 1773. It was then that the town was steadily rebuilt specifically to keep a lot of its character and charm as before.
Much like San Cristobal de las Casas in southern Mexico, another extremely popular tourist town, Antigua is a huge melting pot of cultures, especially attracting those who want to learn Spanish.
It almost seems like every third building in Antigua is a language school, and whenever you walk around the town there are small clusters of foreign students, textbooks underarm, chatting about what they had learnt that day.
Also, there are a large number of volunteers with NGOs in Antigua, often working on the welfare and human rights for people in the surrounding communities.
For people looking to learn Spanish in North and Central America, it certainly seems San Cristobal and Antigua are the first ports of call, and because of this both towns have a slightly antagonistic edge to them; not with the locals, but with the tourists.
What is it like visiting Antigua?
There seems to be an air of pretentiousness, almost imperceptible, as if studying and volunteering is more worthwhile than travelling (perhaps it is, at least in the eyes of the people doing it).
It's not uncommon to chat to someone at a bar and hear the words "ohhhh, you're travelling!? Well I'm studying / volunteering," as if they're doing something completely new and different.
At the end of the day, everyone is a tourist. No matter how you do it, everyone's contributing to a town in a foreign country, and it's that contribution that's made Antigua what it is today
Antigua is advertised as Guatemala's tourism showpiece to be paraded around, and tourists have become such a constant presence here it is hard to imagine the town without them.
Being the former capital and just two hours from now new capital of Guatemala City, locals often flee the hustle and bustle of the capital to Antigua every weekend and on public holidays for a respite from their daily lives, and even they treat it as a tourist town, getting drunk and looking to cut loose at every available opportunity.
With both foreigners and locals acting alike, it is very hard to get any sense of authenticity to Antigua, as if without the tourists there would be nothing but faded buildings and perhaps faded memories, but maybe it doesn't matter.
With the three volcanoes of Acatenango, Agua and Fuego within eyeshot, an ideal climate for most of the year, and the fact that Antigua is a UNESCO World Heritage Site in itself, the town has a lot going for it with or without the tourists.
Is Antigua just another tourist town? Yes, it is, but there's no denying its beauty or its reasons for being such. At the end of the day, whether you're passing through for a few days or staying longer, it is still an amazing place to explore for yourself.
Photos from Antigua, Guatemala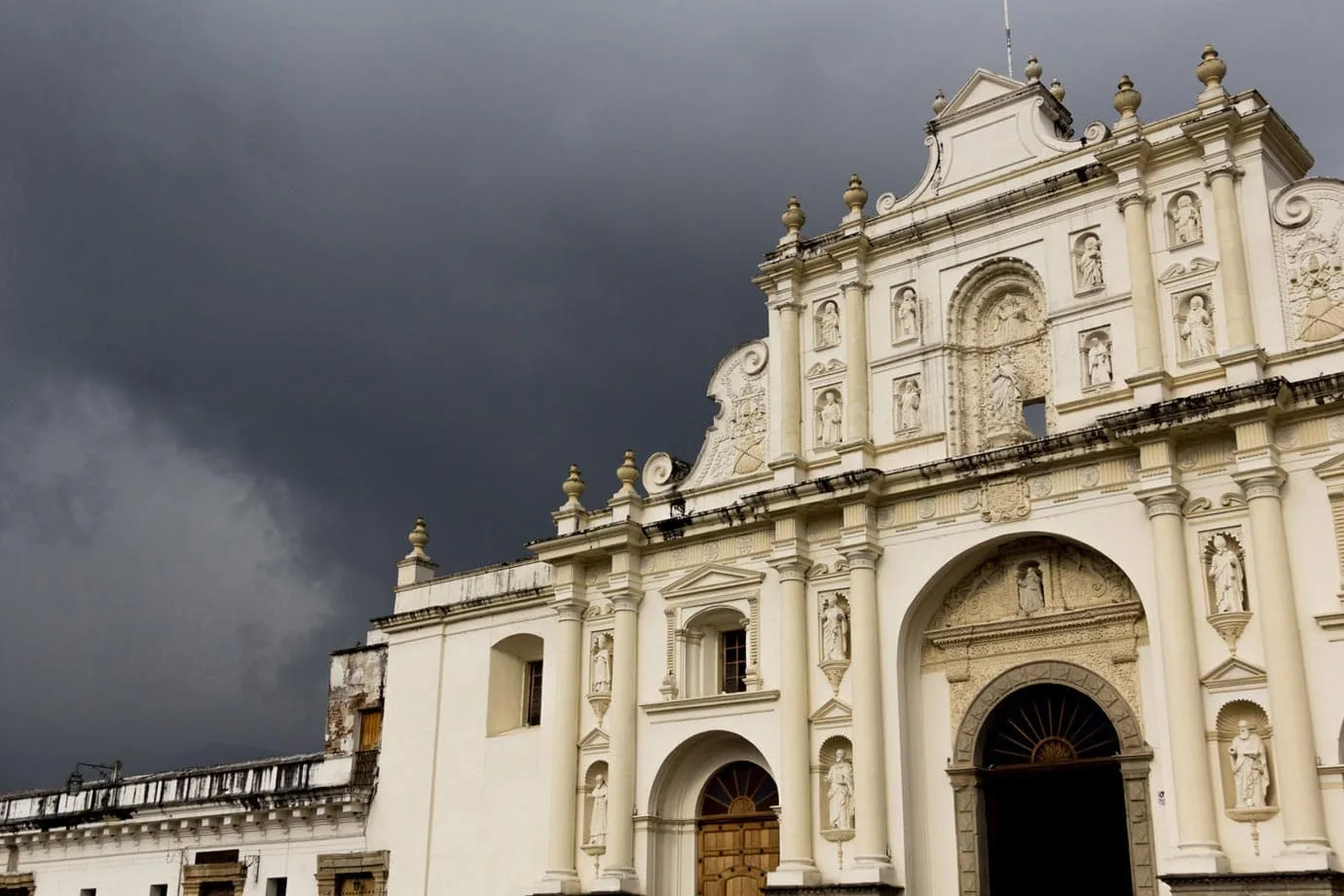 Save