Are you looking for the best Norfolk coastal cottages for a UK staycation? From cute cottages to beautiful beach views, these are my top picks!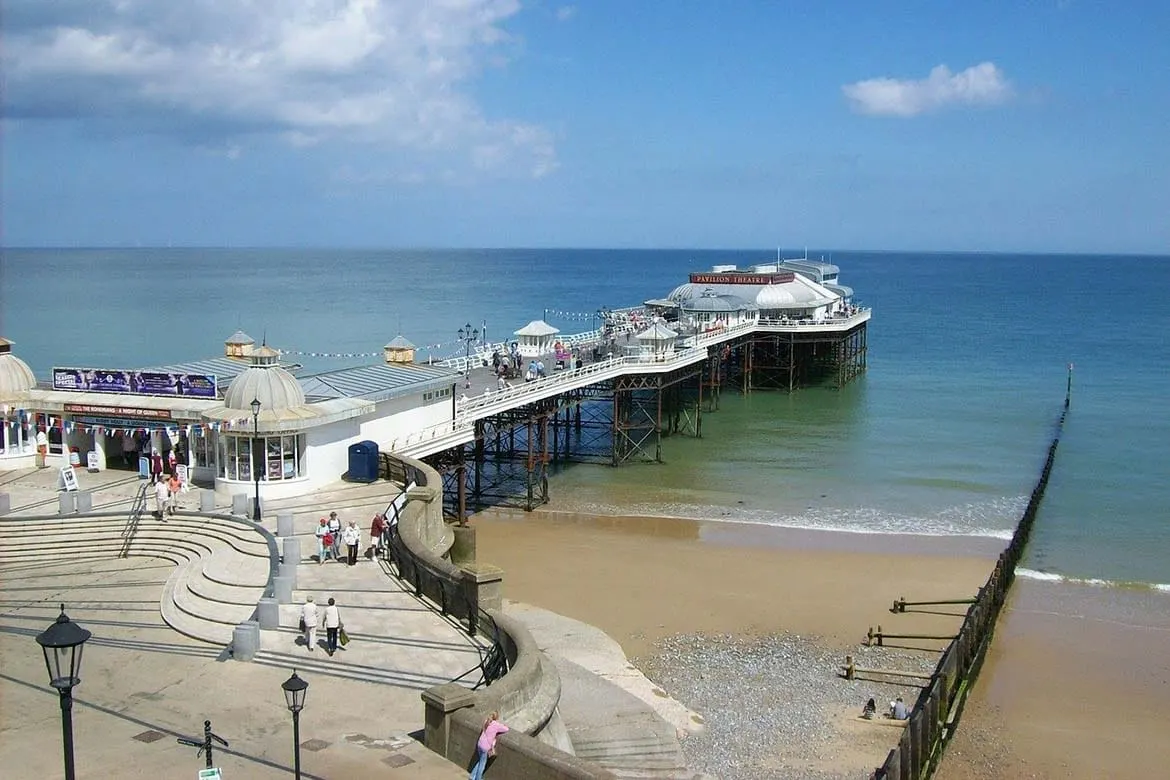 For those of you looking for a Norfolk staycation this summer, somewhere to get away from it all, then look no further than these Norfolk coastal cottages.
I always think Norfolk is such an underrated destination to visit in England. When it comes to coastal holiday hotspots, everyone packs up their cars and heads to places like Cornwall and Dorset. However, the north Norfolk coast is also a really beautiful spot to visit.
One of the best things about visiting Norfolk is you get a fraction of the tourists anywhere else around the United Kingdom. That means if you plan it just right, you can have the beaches all to yourself.
If you're planning a holiday on the Norfolk Broads or along the coast then these are some of the best north Norfolk coastal cottages for you.
All of these places featured in this post are really close to the beach. Obviously being by the sea is such a bonus, so I really wanted to highlight that.
It doesn't matter whether you're looking for a romantic weekend away with your partner or a Norfolk apartment for the whole family, you're bound to find the ideal place here.
I really hope you enjoy the Norfolk coast as much as I do. As I said, it's such a beautiful place in the UK and perfect for a wee holiday!
If you're looking for somewhere very different to Norfolk, check out these gorgeous Airbnbs in the Cotswolds. They are so dreamy!
– Coastal Cottages in Norfolk –
Sea Pink, Wells-next-the-sea
This is a really cute cottage that's just a 2-minute walk from Wells Quay in North Norfolk. If you're looking for seaside views and being close to the water, then you can't go wrong with this place.
Sea Pink is a small but stylish place that has everything you need just moments from the front door. The decor of Sea Pink is designed to be calming and the cottage is equipped with everything you could think of. There's a comfy double bed with an en-suite bathroom, kitchen with all the appliances, and a dining table too.
There's also a really bright and airy lounge where you can have breakfast or relax in the evening after dinner. My favourite spot might be the decking area outside which is the perfect place for eating outside.
Just moments from the door are a few fantastic restaurants and boutique shops. What more could you want from your coastal cottage in Norfolk!
I have to admit I absolutely love converted barns. I think they're such a good use of space and I love how open they are. Well, they don't come much more beautifully done than at Poppy Barn.
This is a lovely converted period barn with an open plan kitchen and living space. There's also this gorgeous spiral staircase leading you up to a mezzanine bedroom with a king-sized bed and an en-suite bathroom. Outside is a little courtyard where you can relax after a day exploring all the Norfolk coast has to offer.
Located in Field Dalling, Poppy Barn is about 2 miles from the nearest beach. There are some really lovely pubs in the area, and the country walks are amazing too. Even though you probably haven't heard of Field Dalling before, it is the perfect base for exploring the whole coastal region in North Norfolk whilst providing you with a peaceful retreat at the end of the day.
This is without a doubt one of my favourite Norfolk coastal cottages in the area – just that main living room looks spectacular.
This is another North Norfolk holiday cottage that ticks all the boxes. It is another barn conversion but this time in the quiet village of Trunch. Like most of the other places featured here, it is just 2 miles from the sea, so very close for those long walks on the beach you're looking for.
The barn itself is really beautiful with pebble-dash walls. However, the inside is really modern which makes for a nice contrast. There's a large open plan living room/kitchen which has everything you need for a weekend away. The bedroom features a large double bed and a shower room. The best bit is the underfloor heating for those cooler nights.
Being located in Trunch, this cottage is just 2 miles from Mundesley beach (one of my faves in Norfolk) and 8 miles from Cromer Pier. Another really good spot to visit is Felbrigg Hall which is just 15 minutes away.
Oh, and Homefield Barn Studio is pet friendly if you'd like to bring them along too!
Okay okay, I know this isn't a Norfolk coastal cottage, but it was too cute not to include it. If you're looking for somewhere to tell your friends and family about, the Shepherd's Hut in Wells is the place.
Located on a campsite with your own private space (you'll also have access to all the main campsite amenities), the hut is its own private paradise away from it all. Don't worry, no one else will have access or come near the hut because it's really tucked away. It really is very private.
It's fair to say the inside is small (which means cosy), but it does have everything you need. A word of warning is there's no over here, just a gas stove. Obviously there are a couple of restaurants in Wells, but cooking inside isn't ideal. Saying that, there is a bbq outside for cooking in the summer.
One of the best bits is the wood burner which is perfect for when it gets cooler in the evenings. This heats up the hut so quickly and makes everything all warm and toasty.
This really is such a unique place to stay in England. It's definitely a step up from camping that's for sure!
Loades Cottage is a wonderfully restored fisherman's cottage in the heart of the North Norfolk coastal village of Blakeney. Sleeping 3 people in comfort, the cottage is attractively decorated both inside and out giving it a very homely feel. The outside of this cottage is particularly beautiful with a blue and turquoise pebble-dash wall.
The cottage has full central heating and a wood burning stove, plus a secluded courtyard with outside seating. This is a really nice spot to watch the world go by.
Blakeney Quay is just a 2-minute walk from the cottage – you really are in the heart of the village here. It almost goes without saying but there are some really nice pubs in the village. I'd recommend both the Kings Arms and the White Horse as the two top pubs in the area.
Nearby is Blakeney National Nature Reserve which is a fantastic place to go for a walk. You can also go on a tour to see the seals in the summer/autumn. There are loads of seals in North Norfolk which is why this is such a good holiday spot!
This is definitely one of my favourite Norfolk seaside cottage in the area.
For those of you looking to get away with the family or in a group, Beachcomber Cottage is a very popular option.
This is a cosy North Norfolk Airbnb in Sheringham. The cottage is just 50 yards from the beach and offers sea views from the rear windows.
Originally a fisherman's cottage, it is over 250 years old and has now been fully restored, retaining much character including exposed flint walls, beamed ceilings and original fireplace.
In totally there are 3 bedrooms here, though one is just a single and one is a bunkbed, so this really is ideal for families. There's also a fully equipped kitchen with dining table and a very spacious living room.
One of the best bits about this place is the location. It is just moments from the beach and there is so much to do in the area too. One of the top attractions here is riding the North Norfolk railway, a traditional steamer that's like stepping back in time.
Cromer is without a doubt one of the top places to visit in Norfolk. Well, at this seaside retreat you'll be right in the heart of the action.
This top floor flat boasts a beautiful sea view and is situated on the oldest street in Cromer. This means that you're just moments from the infamous Cromer Pier. It's also a stone's throw away from all local amenities such as pubs, restaurants, shops and the beach itself.
Inside the flat, it is very bright and airy. It basically looks like the perfect beach cottage just moments from the pier. There's also a small kitchen if you want to stay in and cook, though there are some top-quality restaurants in Cromer. If this is your first time to Norfolk then I really recommend you have locally caught crab at some point – it really is the best from this region in England.
Another thing that I like about this place is its dog friendly which is a real bonus. If you're looking for a sea view cottage in Norfolk, this could be the one for you.
If you're looking for a North Norfolk Airbnb with a hot tub, then this is the holiday home for you.
The Old Dairy Barn is a lovely hideaway that's on the doorstep of the Norfolk Broads and the North Norfolk Coast. It's also not far from Norwich and within walking distance of the beautiful village of Worstead.
Inside the barn has everything you could want. There's a fully equipped kitchen if you'd like to stay in and cook, a large double bed and a big bathroom. One of the best features is the outside hot tub. Obviously this is the perfect place to relax after a long day on the beach. Oh, and there's also a gym here for the more active among you!
The location and cottage are ideally suited to those that enjoy the great outdoors, with lovely country walks and local cycle routes.
Even though this is technically a house and not a cottage, I wanted to add something for large groups or large families.
This place looks like something from Grand Designs. Built in 2013, Pine House offers luxury, open plan living accommodation for up to 12 guests in the heart of Sheringham.
Pine House has 6 bedrooms and 3.5 bathrooms, so it's massive. The whole design of the house is really open. Also, there's a huge dining table that's just perfect for dinner parties with the whole group.
At the back of the house is a fully self-contained private garden with a large patio area, lawn, outdoor rattan table and chairs for 12 and a gas BBQ.
Also, you're very close to Sheringham Town Centre here and all the beautiful blue flag beaches that Norfolk is famous for!
Check availability & latest prices now
I wanted to finish my post about North Norfolk cottages with another curve ball. Even though this place isn't technically a cottage, it is still a fantastic option for those of you looking for a secluded holiday in the UK.
Bumble Lodge is a stylish Scandinavian A-frame lodge nestled in the magical woodland setting of Weybourne Forest. A short drive from Holt, Cromer and Sheringham, it is perfectly situated for exploring the North Norfolk coast. It's also set within an Area of Outstanding Natural Beauty so there are some absolutely fantastic hiking trails in the area.
In total this place can sleep up to 6 people with 3 different bedrooms. The living room is really big too with a well-stocked games cupboard. Inside is a fully equipped kitchen and outside there's a large gas bbq on the veranda. This is the perfect spot for a hot summer's evening.
At Weybourne Forest you're very close to the coast while being in the middle of the forest, so it's the best of both worlds. I have no doubt you'll absolutely love it at Bumble Lodge!
Like this blog post? Then make sure you Pin it for the future!