Read my in-depth review of the Osprey Sojourn Porter 30L Backpack. Uncover the perfect blend of style & functionality for your next journey!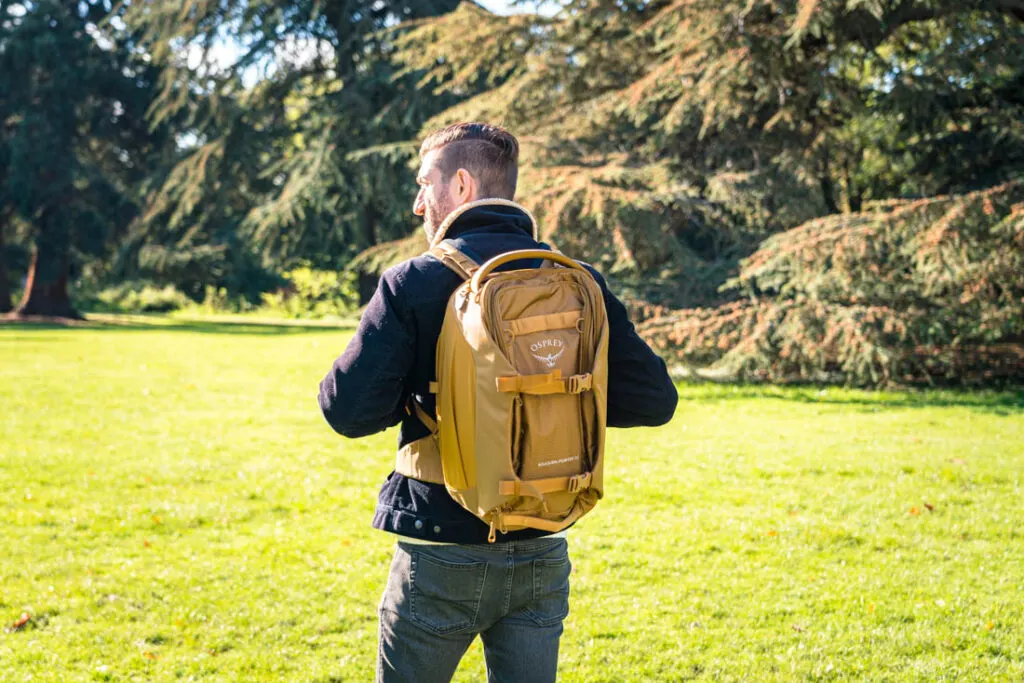 Osprey have always been my travel backpack of choice since I travelled around the world with a bright blue toploader in 2009. I used to love that backpack, and despite it being battered and bruised as I was continuously on the road for two years, it somehow survived.
Since those heady days of carrying half my home in a backpack, I have downsized. Travelling has gotten smaller and simpler, and so has my luggage.
That's why I was really keen getting my hands on the Osprey Sojourn Porter 30l.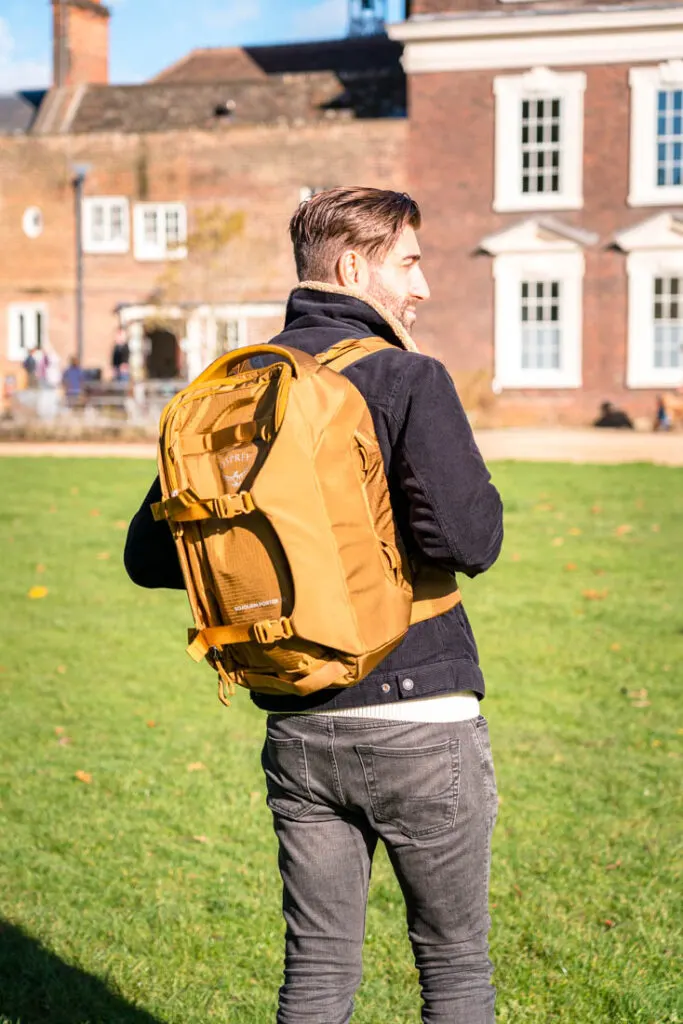 I find this is the perfect sized backpack for everything from a short weekend away to a week's holiday in the sun.
One of the things that's always guaranteed with Osprey is the quality. Their backpacks last for years (I have had the Osprey Farpoint for about 10 years now and it's still going strong). So if you choose to buy this backpack, you know it will go the distance wherever you take it.
In my Osprey Sojourn Porter 30l review, I'll go into why I think this is a great backpack, its main features, and a few other tips too. If you're deciding to buy this travel backpack, then hopefully my review will help you!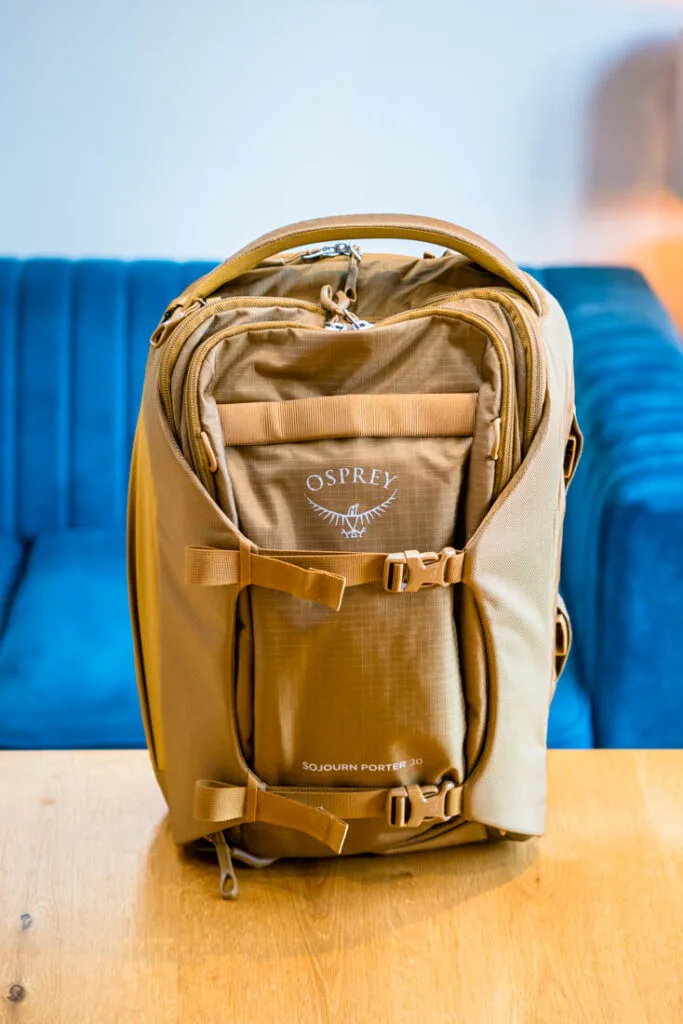 Osprey Sojourn Porter 30l Features:
Very durable material that is difficult to tear
Comfortable AirScape backpanel with tuckaway harness and hipbelt
Unique Straight Jacket compression provides extra padding and load control
Interior mesh and liner pockets for organisation
Easy-access external pocket for toiletries
Organization pocket with a key clip
Stretch side water bottle pocket
Lockable zipper (this is actually really handy to have)
Laptop/tablet compartment that's easily accessible and separate from the main compartment
TSID luggage registration included with each piece (this is a bit like a scannable luggage tag in case you lose your bag)
International carry-on size (always check with your airline prior to departure)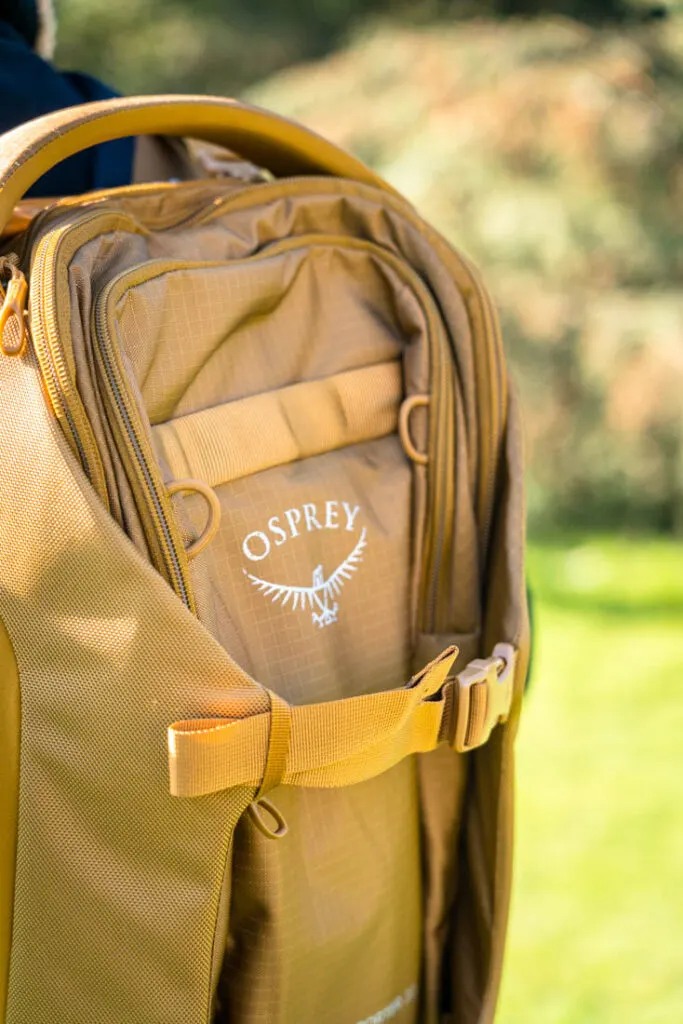 The Sojourn Porter's design is a blend of functionality and style. The 30l size strikes a perfect balance, offering ample space without compromising on portability.
One of the things that I really like about the Sojourn 30l is the compression straps. If you pull these super tight, it transforms the backpack into quite a skinny bag. This is perfect if you're on a weekend away and need your bag to fit into budget airline carryon restrictions. It's just a really great space saver and sinches the whole backpack in.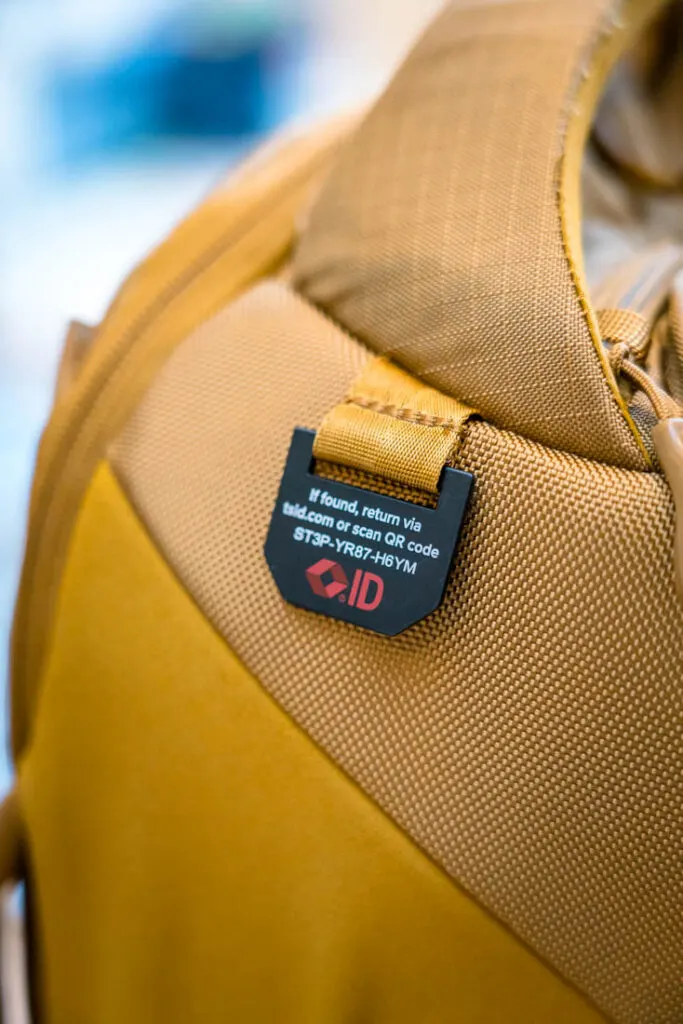 The Airscape backpanel is a mesh panel that provides much-needed ventilation. I always get a sweaty back when I'm out and about on a hike. Even though this backpanel doesn't prevent sweat, it does get a bit of air to your back which is cooling. This is a massive upgrade on the Porter 30l which had a very rigid backpanel and no ventilation, so this is a real bonus.
With the shoulder straps and hipbelt, both of these fold away completely into secret compartments so there aren't any loose straps or toggles. This means you can check it into hold luggage on a plane, or even stow in under a seat more easily.
One slight negative is the colour. I ordered the brindle brown – on the website I thought this looked more like an army dessert brown/yellow. However, the true colour is much more gold with a glittery sheen to it. It's definitely a lot bolder than I thought the colour would be. I would say it stands out on a luggage belt, so that's a plus.
Accessibility: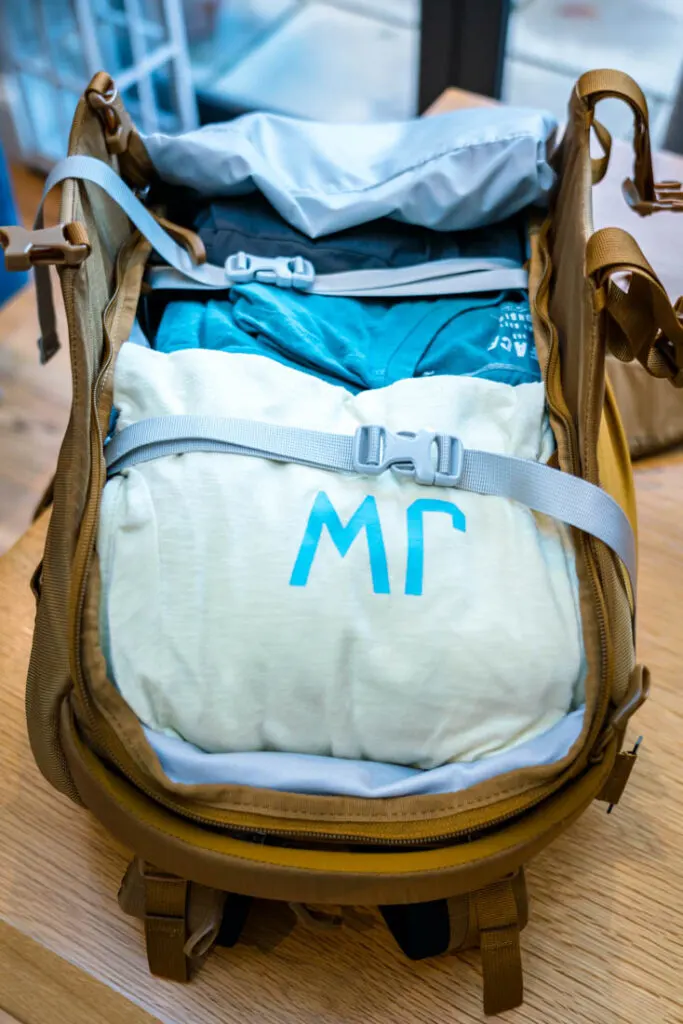 The thoughtfully designed compartments and pockets made packing and accessing my belongings a breeze.
The main compartment is spacious with enough room for at least a week's worth of clothes. It really is massive. I like the way the main panel opens out completely so you can get to everything in your bag. Also, when packing, there are compression straps to keep everything snug as a bug in a rug.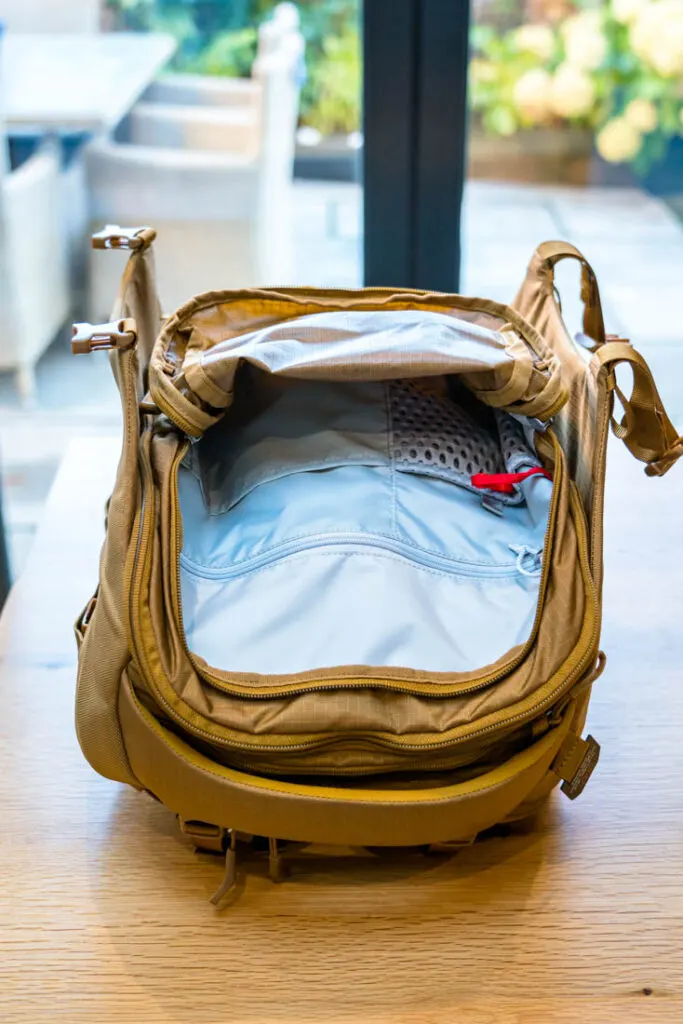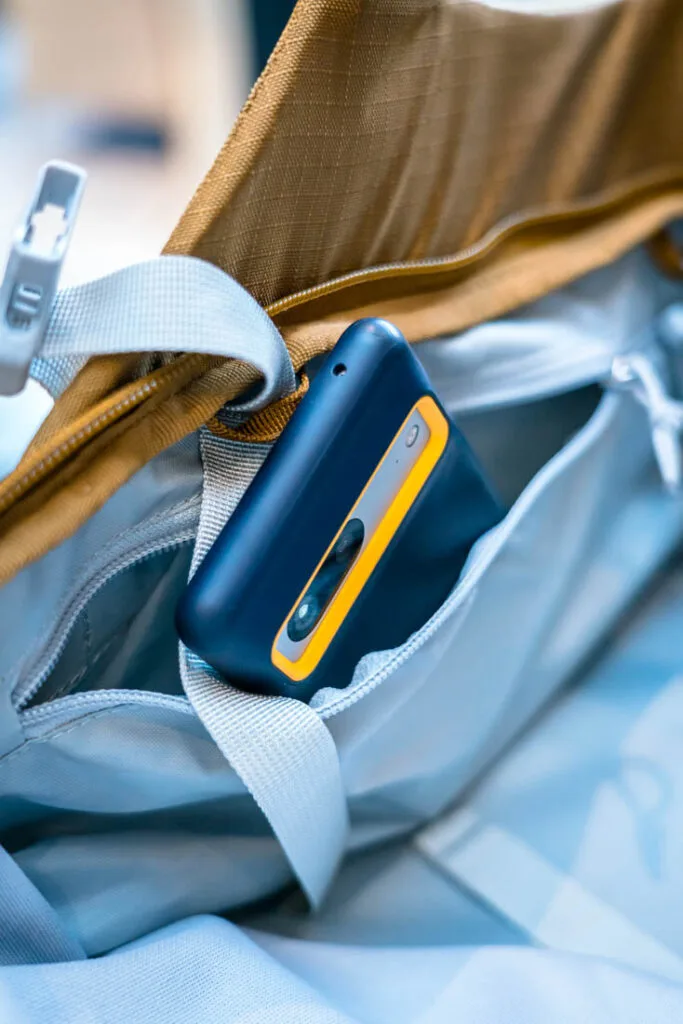 There are two zippered pockets on each side of the bag which are perfect for stashing smaller items or toiletries. As always, there could be a few more little compartments to keep things hidden away, but I really do like the functional design of this backpack. You can tell it's made with travellers in mind (just like you and me!)
External pockets provided quick access to essentials like my passport, phone, and travel documents. Also, there is a water bottle pocket which is a massive bonus when out hiking. It's a really decent size too – you could easily fit a 1 litre water bottle here.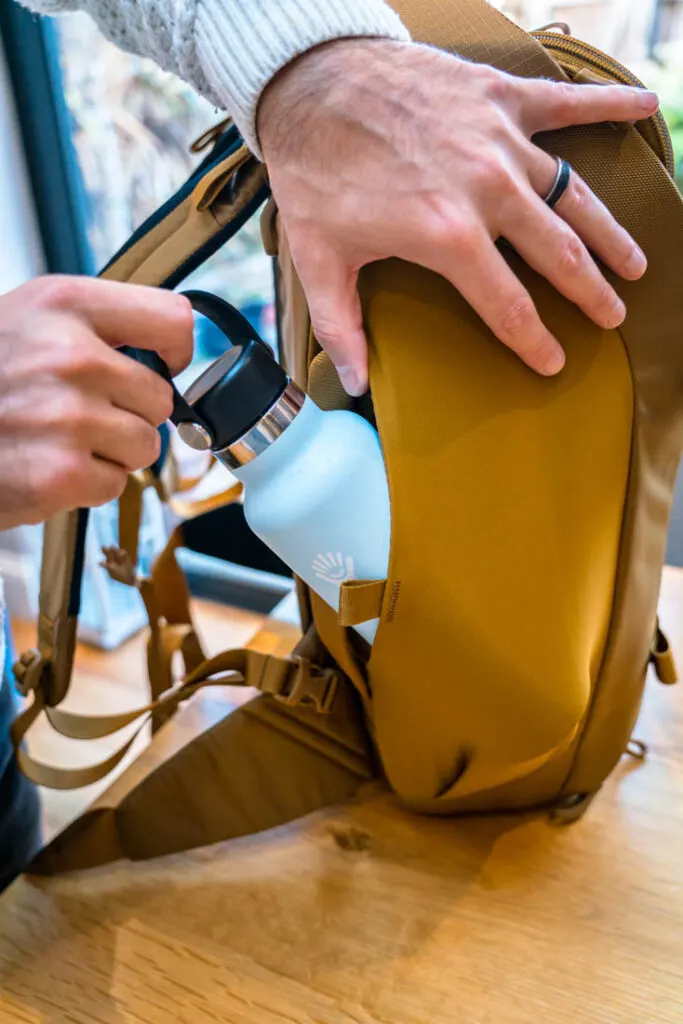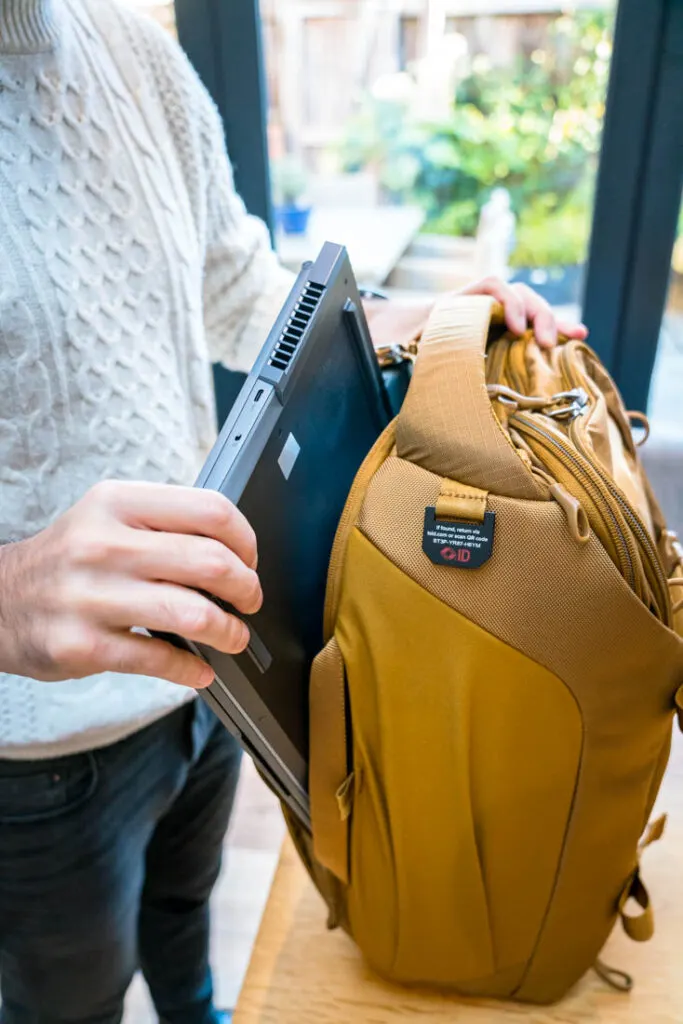 There is a separate laptop compartment too which I always like having. I have a very bulky 15" laptop that I take everywhere with me (comes with the job of being a content creator!), so a very safe and secure laptop compartment is a must-have for me. The one with the Sojourn 30 is very spacious with lots of padding in case I ever bump or drop the backpack. Not than I plan on doing that, but you never know.
Security: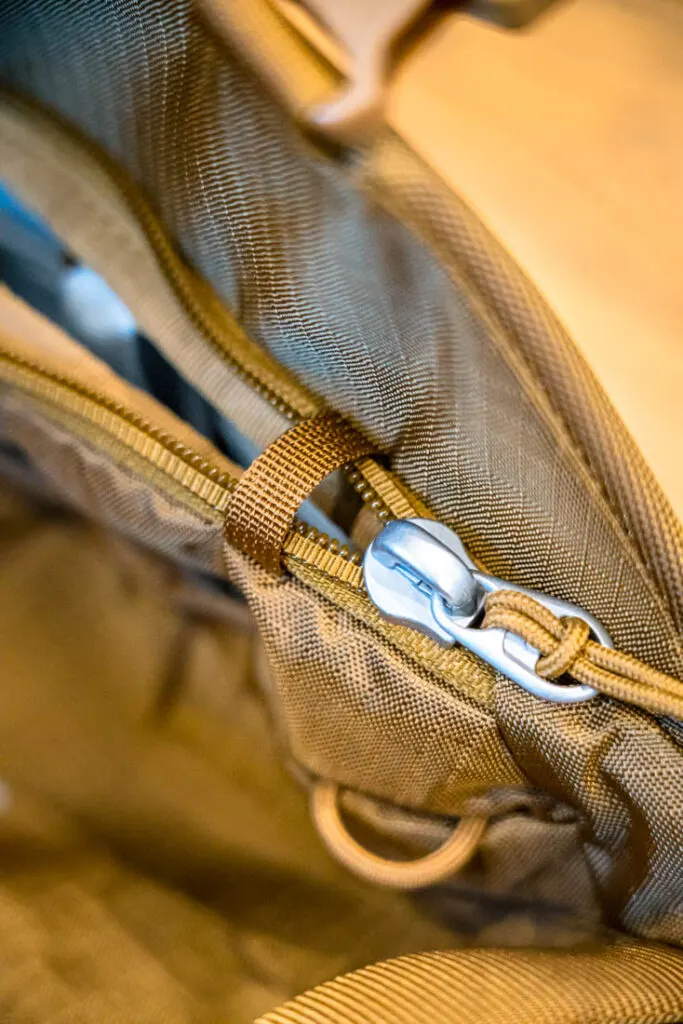 There are a couple of nice design features that make this backpack very secure. There's a small fabric loop at the bottom of the main compartment zip and at the top compartment zip too.
When the zip is pulled through this little loop, it makes the bag very difficult to access quickly – the zip just gets jammed in the loop. This means that pickpockets can't unzip your bag without it being plainly obvious.
Also, once the outside compression are clipped and pulled tightly in place, it hides the zips for another layer of security and peace of mind.
I wish I had these features when someone stole my camera from my bag when it was under my seat on a bus. It's little security features like these that actually make a difference to travellers.
How to get the perfect fit: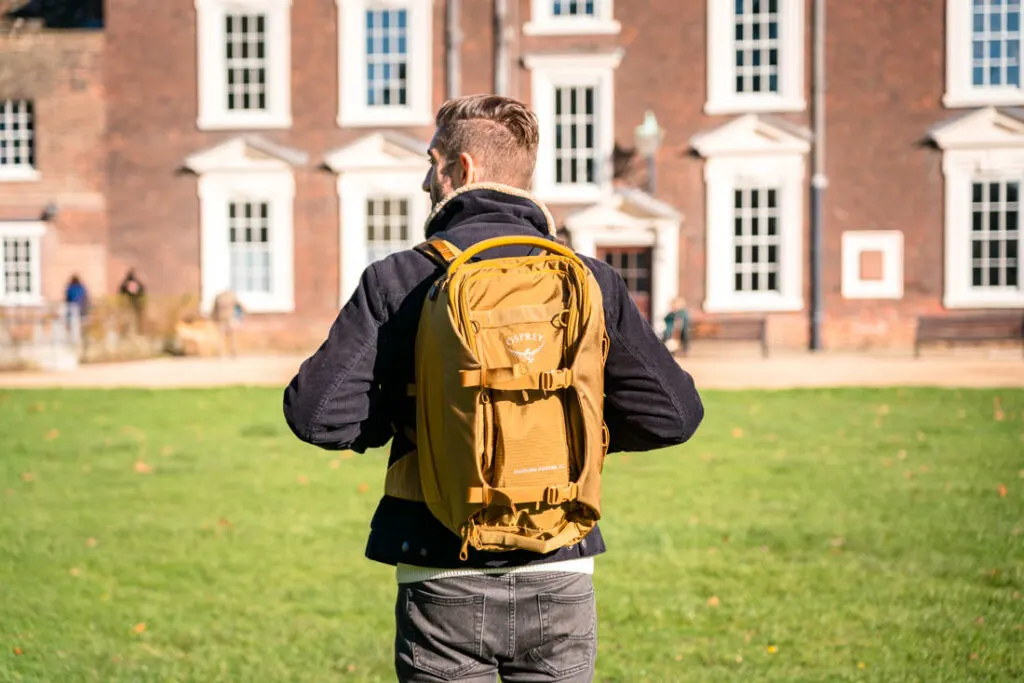 If you've been hiking or travelling for years, you'll probably already know this. However, you'd be surprised at how many people don't know what they're doing and wear their backpack completely wrong.
With any backpack, especially one that's particularly heavy, you want about 75% of the weight to be on your hips. So many people forget about the hipstrap and have all the weight on their shoulders.
Instead, tighten the hipstrap so that it's snug against your clothing. It shouldn't be too tight that it pinches your skin though.
You should actually be able to take the weight of the backpack through your hips alone without using the shoulder straps at all. If not, then you're probably wearing your backpack wrong.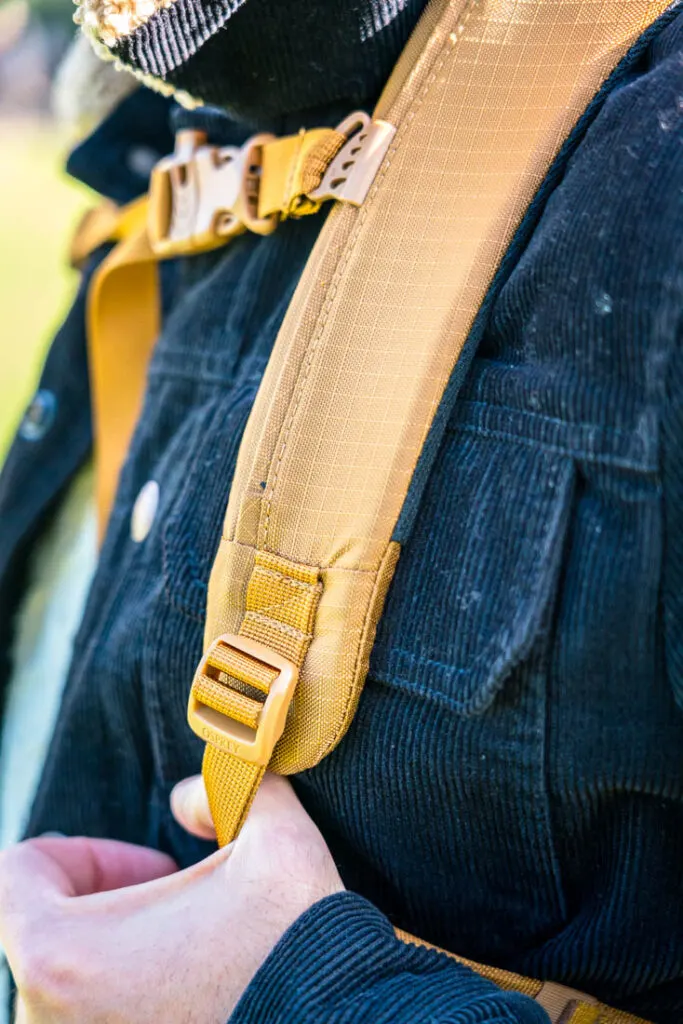 Conclusion
Personally, I think this is such an amazing travel backpack. 30 litres doesn't sound like a lot, but you can easily pack a week's worth of clothing, plus your toiletries, laptop, and a few other bits and bobs too.
What I've always loved about Osprey backpacks is they just exude quality. From the moment you get it in your hands, you can immediately tell they are built to last. The £160 price tag might seem like a lot, but if you have it for 10 years then it's only £16 a year.
For me, I can't wait to take this on a few adventures with me over the next few years! If you have any questions about this backpack, feel free to add them in the comments below and I'll get back to you.