Valparaiso street art is up there with the best in the world! Here's a look at the best street art in Valparaiso that'll make you want to visit immediately!
Wherever you look there is street art in Valparaiso. It's on every single wall, doodled on every single door, even scrawled on every single bus. Honestly, it's everywhere in the city. There's no denying it though, there really is some of the world's best street art here.
Valparaiso, the creative and colourful city west of Santiago, has become a honeypot for young creatives looking for ways to express themselves. In Valpo (as the locals fondly call it), street art is used as a form of expression, both politically and socially, and it really has come to define the city.
Even just spending a few days here, I found all the street art in Valparaiso captivating. Every time I walked around another corner, I couldn't wait to see what was on the other side. That's the beauty of city like Valparaiso; it draws you in.
The history of street art in Valparaiso
Under the oppressive regime of Augusto Pinochet in the 1970s, street art was a silent form of protest, although not heard but at least seen, and it gave birth to a mantra still strong today; this is our freedom of expression. This is our city.
Valparaiso is an anomaly. Everywhere else in Chile street art is illegal, but not in Valpo.
Here, the local government not only supports the local street art culture, but it actively promotes it, to the point where they have even commissioned a number of pieces around the city.
It's hard to say whether the government knew the effect this would have, but these days people travel from all over the world just to see the street art here.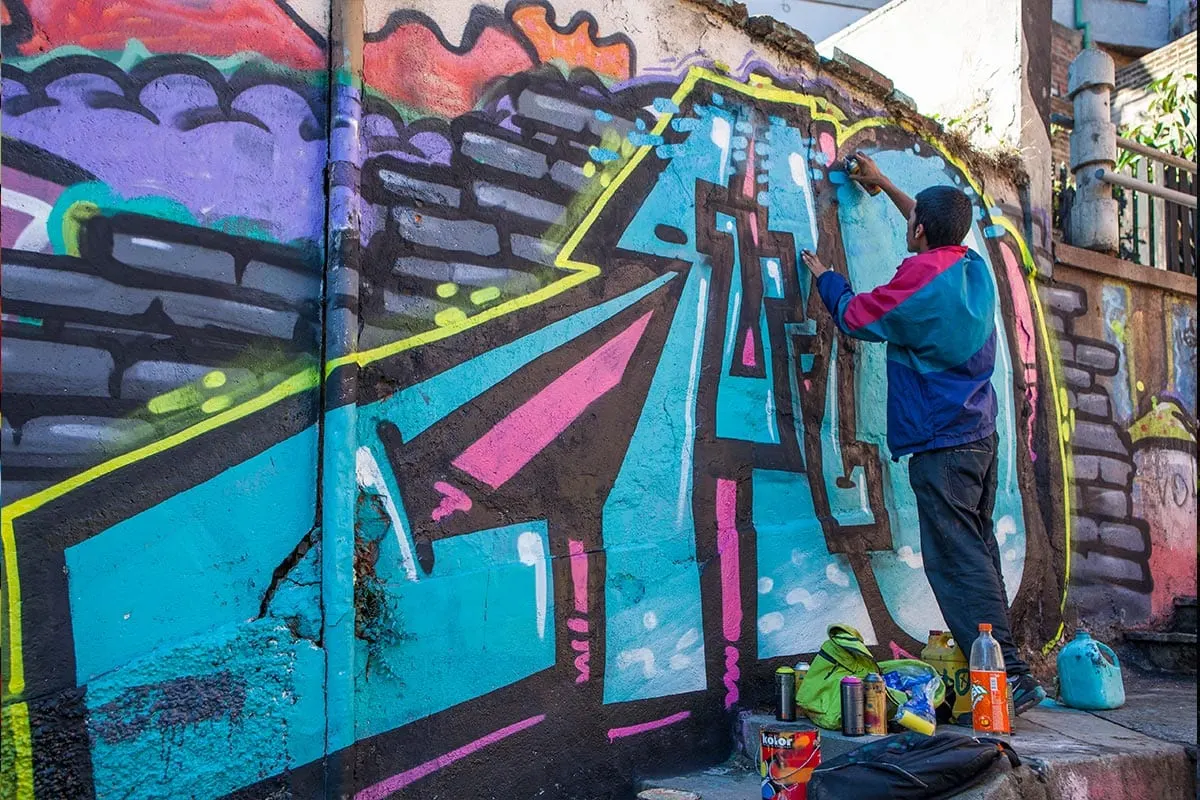 Discovering street art in Valparaiso
For me, the best way of discovering street art in Valparaiso is to get lost. Find a side street and just get lost.
The beautiful thing about this city is you could spend a week here taking photos of all the street art (which is what I did) and still discover new pieces. I just love how bright and vibrant this city this – it really is like no other in the world.
Street art means everything to the people of Valparaiso, hidden messages and meanings scrawled upon the walls, and it's given the city such vibrancy, such vitality, it'll make you consider tagging your own bedroom to bring a bit of colour to it.
Here are 16 photos of the very best street art in Valparaiso:
Have you ever seen the street art in Valparaiso before? What do you think of this colourful and creative city? Let me know in the comments below!
Like this blog post? Then make sure you Pin it!