Taking on the white water rapids of the Petrohue River
The grey boulder grew larger and larger as specks of white flew around us. Chris, one of our guides, screamed for us to keep on paddling, for us to go faster. I quickly realised that we weren't trying to avoid the boulder at all; we were heading straight towards it.
With legs tucked under the straps in the front of the raft, I braced myself for impact expecting one of us to be thrown into the water raging around us.
Thankfully, we bounced off the rock to the left, slapping on top of the river again, all of us cheering in exhilaration. That moment was short lived as Chris shouted "good job! Now do it again, we've got another rock coming straight towards us!"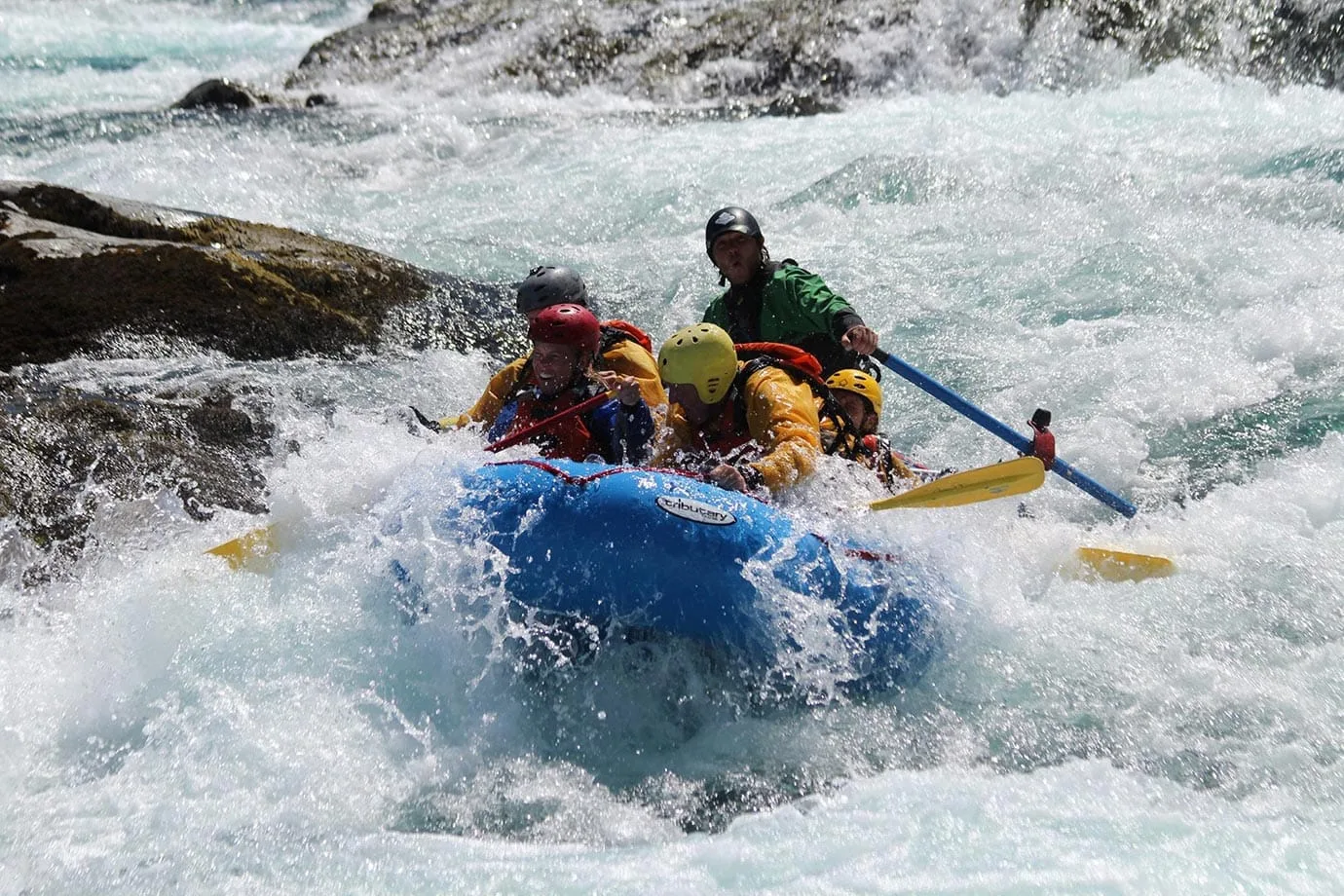 Puerto Varas has become bit of a paradise for water lovers, and with fast-flowing rivers all-year round it offers some of the best white water rafting in the world.
That morning saw me standing outside Hostel Pacamama waiting to be picked up by ALSUR Expediciones, the guys I was going white water rafting with for the day.
They promptly picked me up at 8am, a bus packed full of guys (there was one girl there representing), and drove us for an hour from Puerto Varas to somewhere along the Petrohue River, the riverwhere we were going white water rafting on. As we were driving along, every now then I caught glimpses of the river flowing quickly past, a good sign of things to come.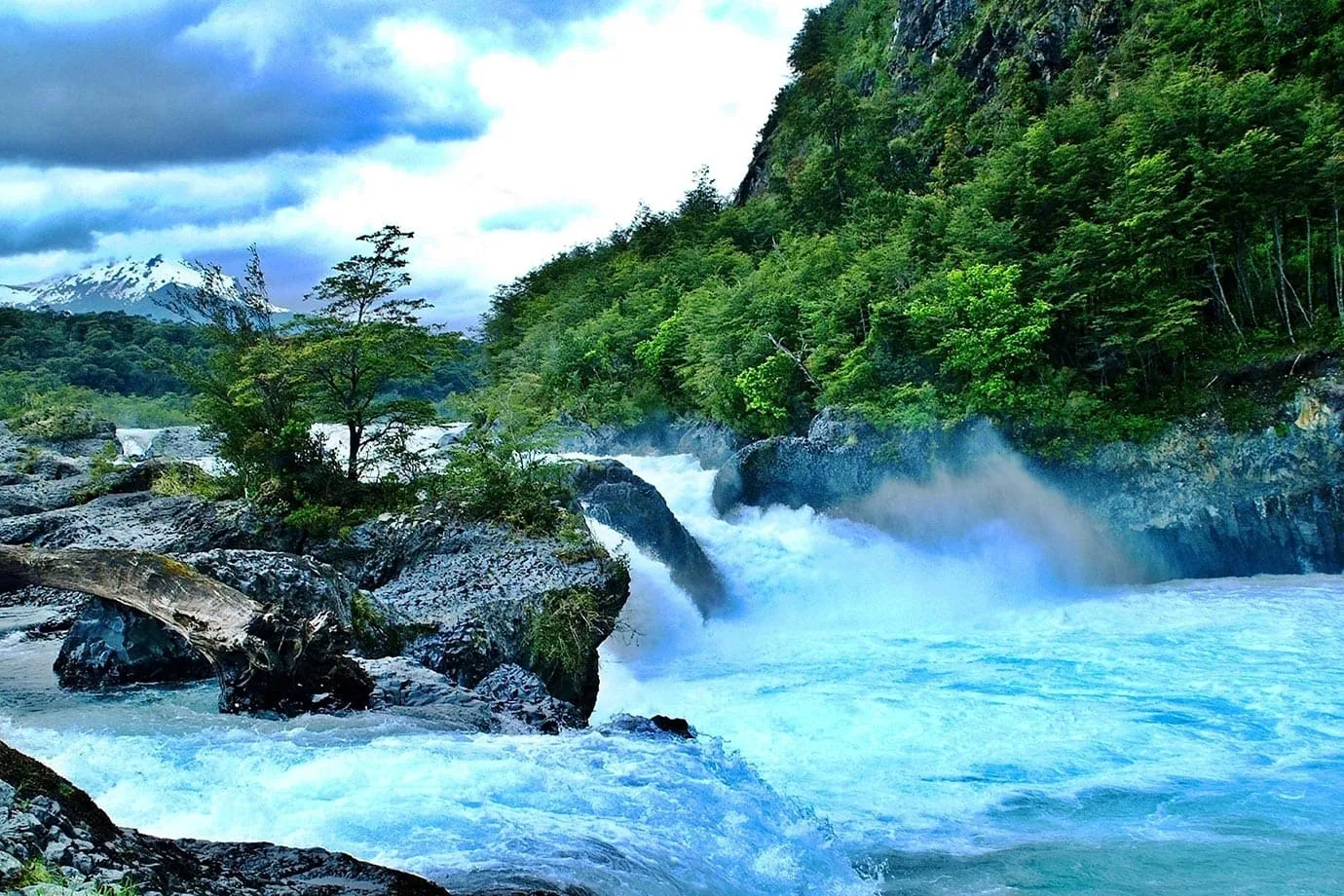 Once we got to the banks of the river, we went on a short 10 minute walk through the trees down into the shallows where we had our safety demonstration.
Being the only English speaker there, I was thankful when Chris offered to go through it all with me one to one. I've been white water rafting a few times before, but it's always good to go through these things again and I'm not too sure my bad Spanglish would've picked everything up.
Once we had all finished our safety demonstration, it was time to get on the water and have some fun.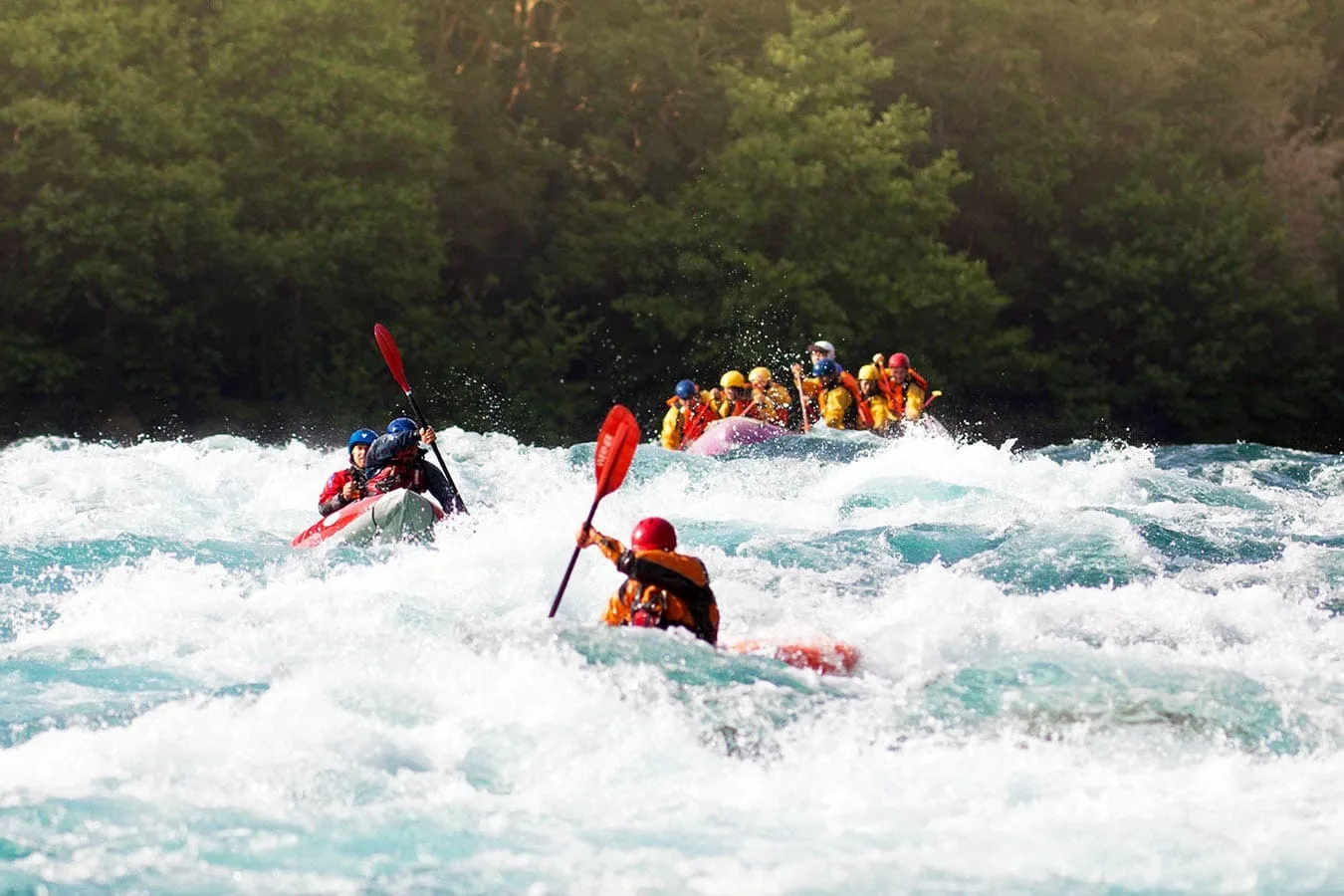 At first, we started off slowly, drifting lazily down the river as we practiced our turns, all of us learning to paddle as one, and with the green mountains rushing past us you couldn't wish for a more beautiful setting. On a clear day (something seemingly few and far between in Puerto Varas), you can even see Volcano Osorno rising the in background.
Anyway, it wasn't long before we were picking up speed hurtling squarely towards a big boulder. At first I couldn't believe what we were doing, but bouncing off the side of that thing like we were nothing but a rubber ball was so much fun, and we were all whooping and screaming in delight. In all the times I've been white water rafting before, this was definitely a first for me!
The rest of the morning followed a familiar fashion of taking it easy, letting the raft be taken by the current, and flying through the grade 3 and 4 rapids, the white water spraying in our faces and we struggled to maintain balance.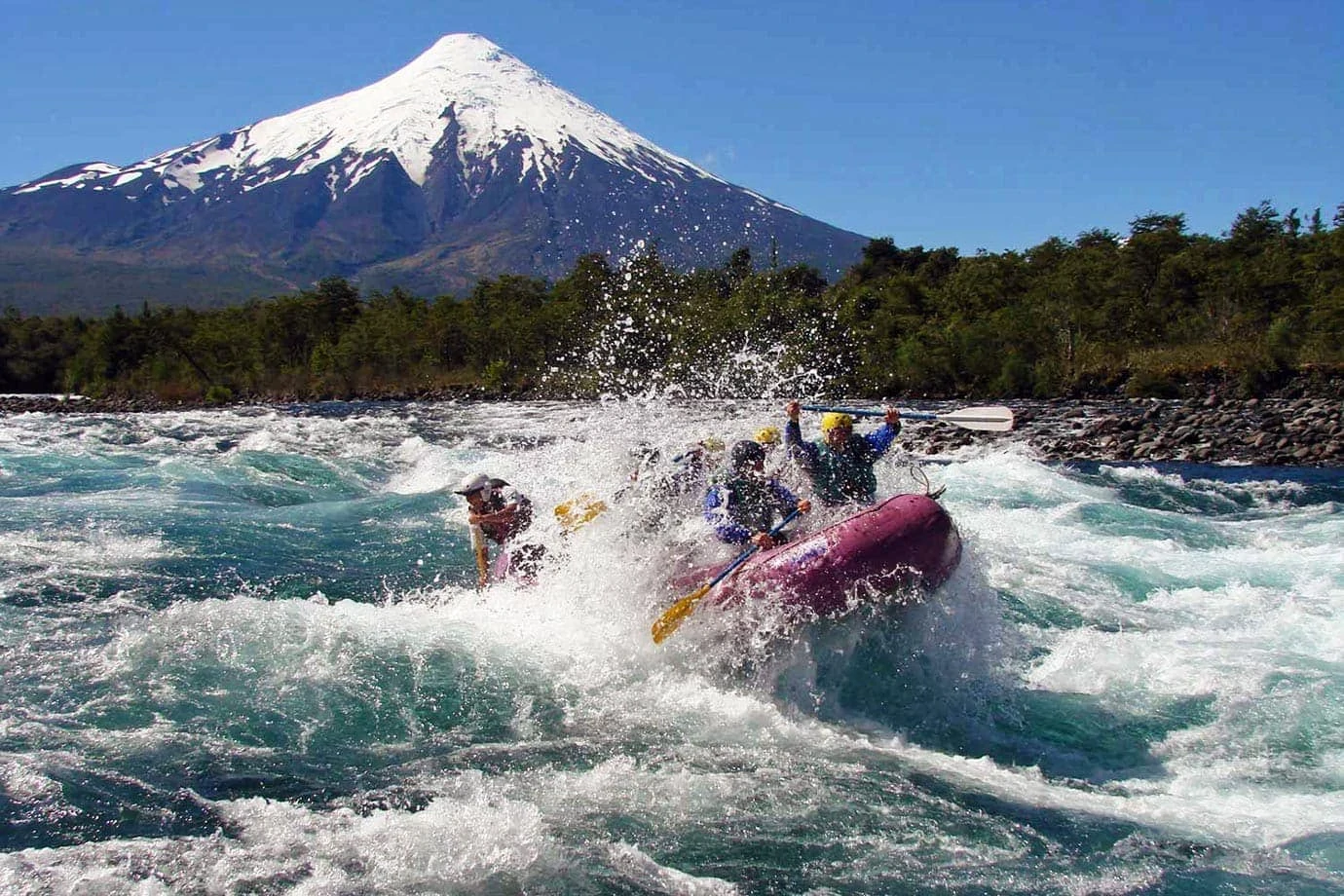 One of the things I really liked about ALSUR Expediciones was the fact that they had two guides in kayaks following us at all times in case anyone fell overboard.
As this didn't happen with us, they've got another use too – they take amazing photos of everyone!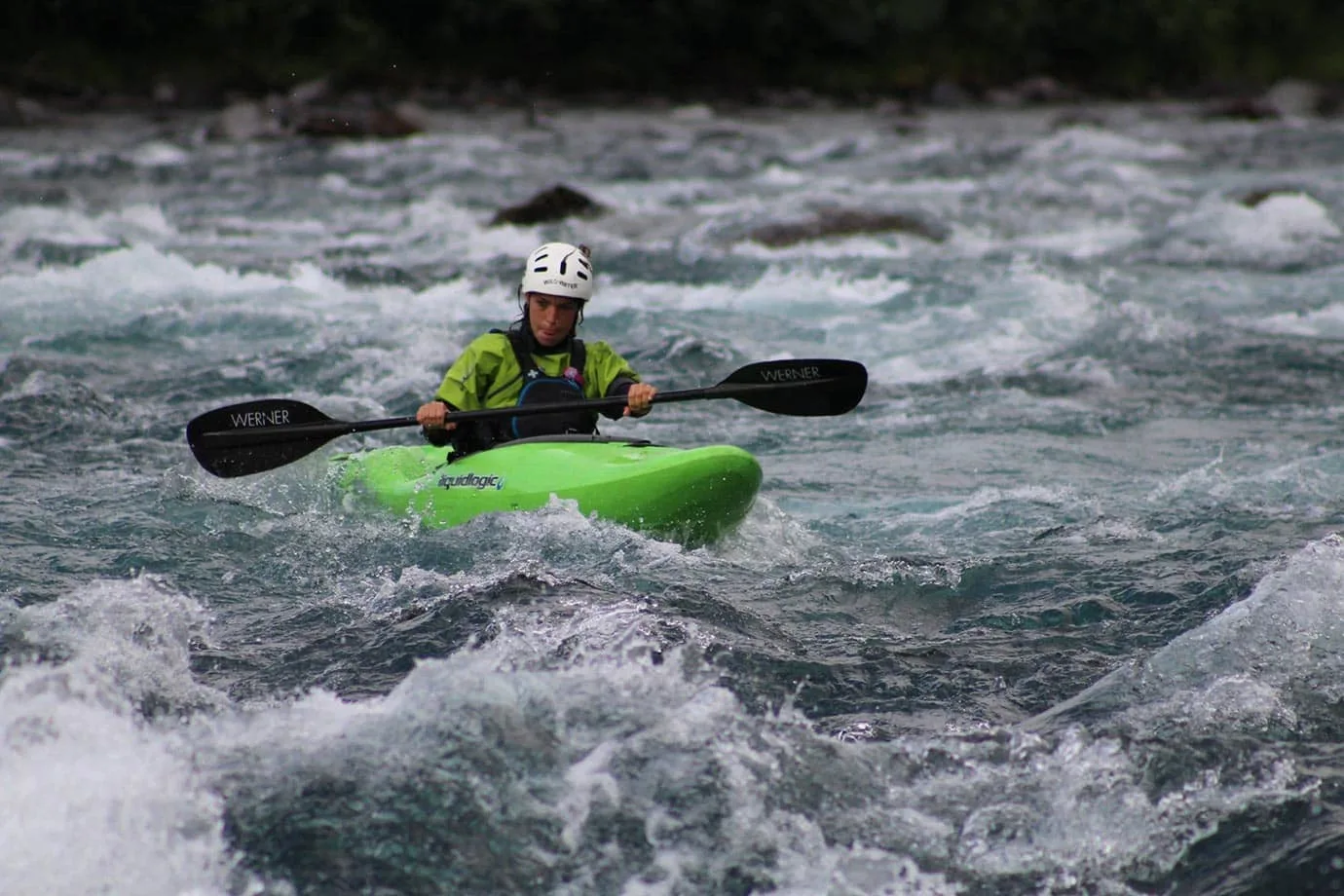 One of the things that sets ALSUR Expediciones apart from other white water rafting companies in Puerto Varas is where they finish up on the river.
Due to an earthquake back in 2015, the usual landing site for all companies was washed away in a landslide meaning it's now unsafe to land there or any other place along the river. However, ALSUR Expediciones have a secret landing spot meaning you get to do an extra set of rapids and spend longer on the water, and let's be honest, we all want to do an extra set of rapids!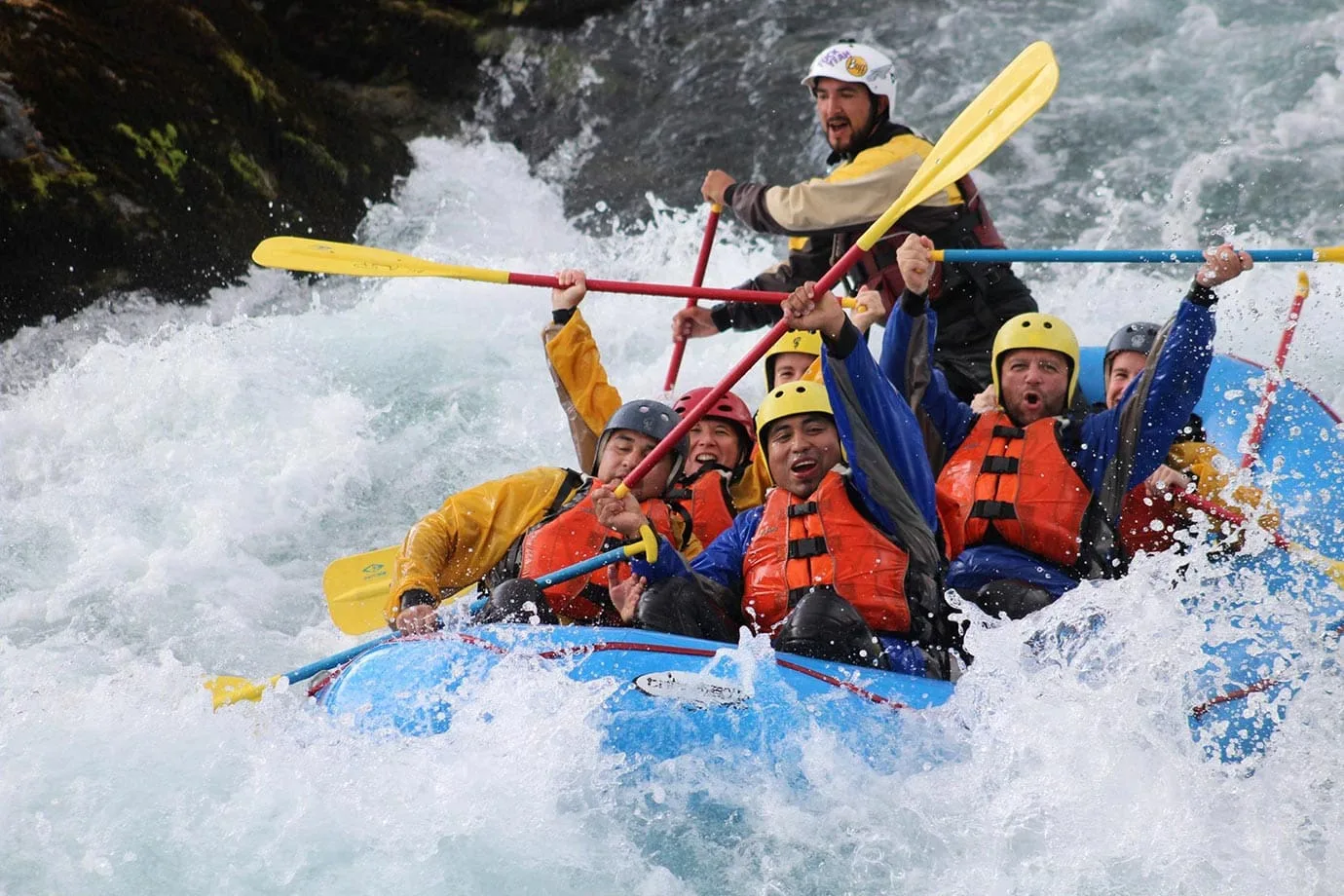 To finish the day off, we all had coffees and beers over crisps and biscuits to warm up and celebrate an amazing day on the water. We also went through all the photos of the day, each of us smiling and laughing at the sheer concentration or grimaces on each of our faces.
Once I got back to Puerto Varas I was still buzzing, and you really can't visit this town in the Lakes District without getting yourself wet and throwing yourself down some rapids, even if there are a few big boulders involved too.
A half day tour white water rafting in Puerto Varas with ALSUR Expediciones costs £41 ($54) and includes all transport costs and snacks afterwards. If you'd like to purchase photos of the day this costs extra, so make sure you bring money for that.
Save