How to take your time-lapse photography to the next level
When it comes to photography, there's a very fine line between imagining what you want to achieve and actually being able to do it.
I first learned how to shoot a time-lapse in 2012 and it was awful, just awful.
I understood the technique, I understood what I was trying to achieve, yet the final results we shocking. Thankfully, are buried deep on a hard drive somewhere!
It wasn't until my Central America trip in 2014 that I tried again, this time with better results. I did have three months to practice, and much like with any photography technique, the more you do it, the better you get at it.
Still, there was something missing. Don't get me wrong, I love time-lapses and I really think they elevate the production of any video, but I just needed that little bit extra, that little bit of magic to take my videos even further.
Then I realised what was missing – movement.

When it comes to my videos I always like to introduce an element of movement into all my shots. I find this is much more immersive for the viewer; it almost puts you into that moment, so I wanted to introducing movement into my time-lapses too.
In my mind I had a vision of what I wanted, but again I didn't quite know how to achieve it. That's until I came across the Syrp Genie.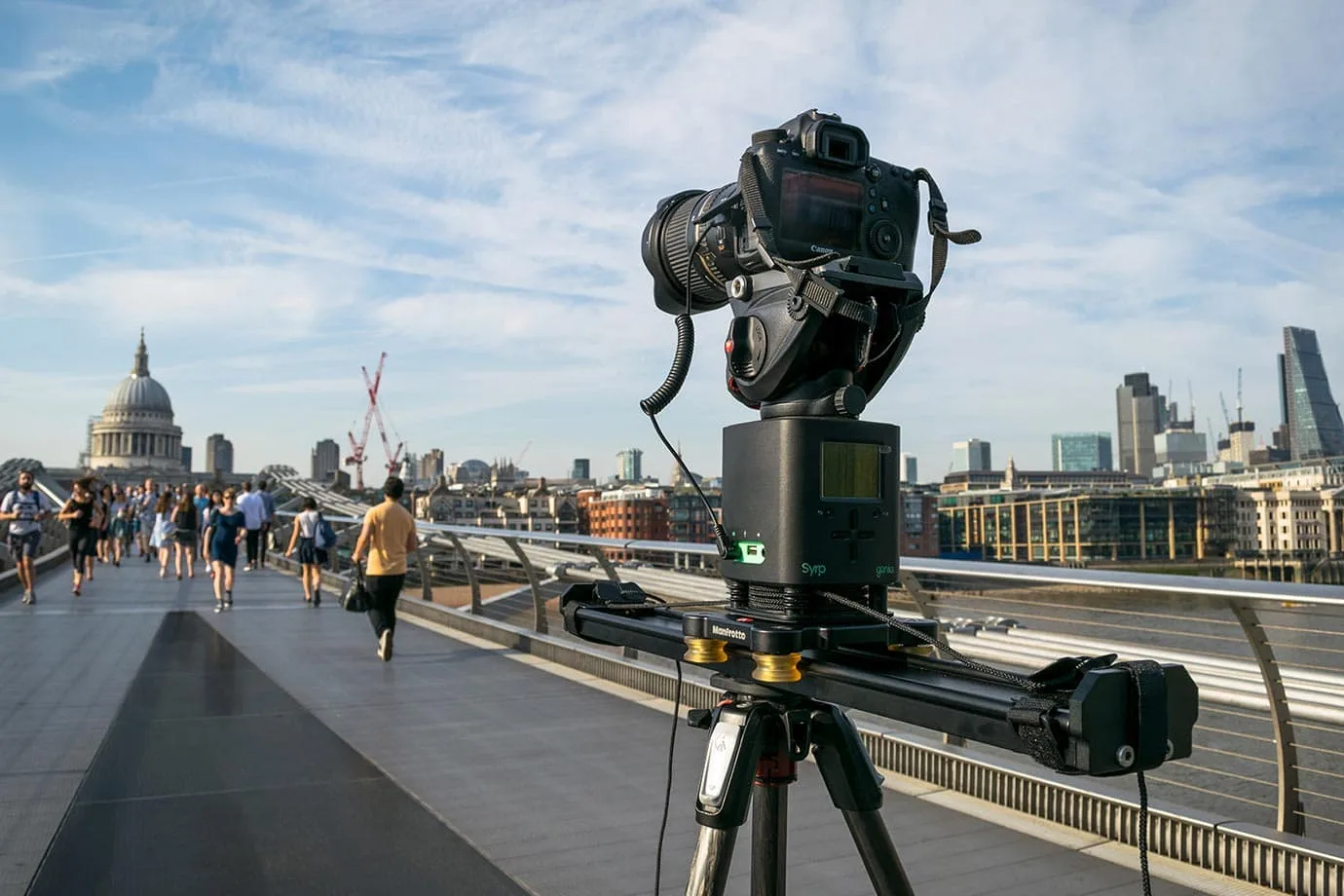 I've been in the market for a motion control device for a while now, but most of the ones I've looked at just do 360o movement whereas I wanted full linear (left to right) movement too. With linear movement, the option of shots you can get are endless, so this was key for me.
One of the things I really really attracted me to Syrp is they're a bunch of camera geeks who have such a passion for photography. They first started out as a Kickstart company and they've grown from strength to strength since then to the point their motion control devices are considered among the best on the market.
So, to take my videography to the next level, I knew I needed the Genie in my life.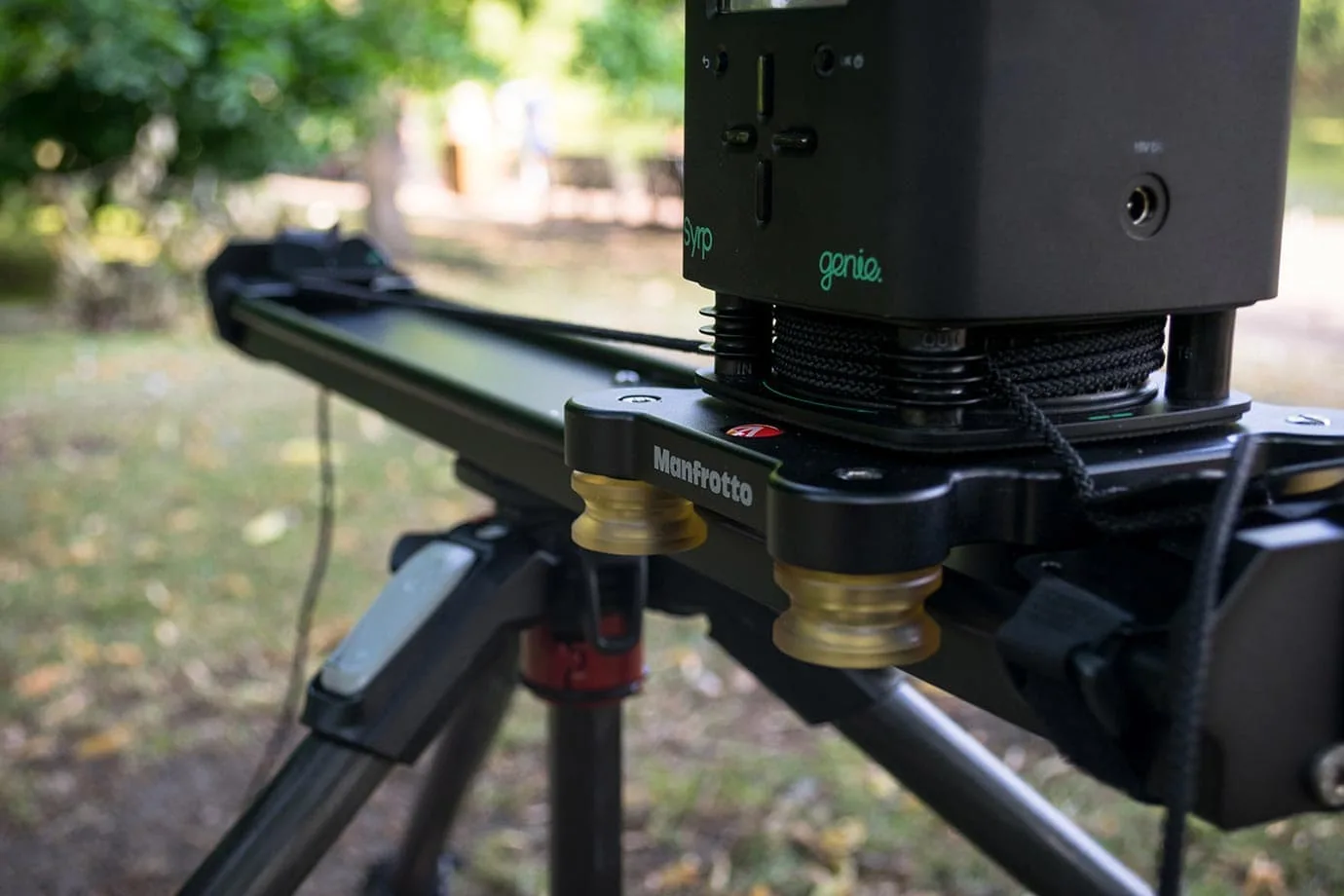 What is the Syrp Genie?
In Syrp's words:
The Genie is a simple, portable solution for motion control Time-lapse + Real-time video. Designed to be part of your regular camera kit, with no external wires, batteries or controllers there's no need to ever go without the option of motion control again.
Ease of use
I'd old school and I've always used an intervalometer for my time-lapses. It's only been in the past year or so that I've switched to Magic Lantern (an internal intervalometer than you can install onto your SD card), and I love how easy that is to use. Well the Syrp Genie beats the lot.
The Genie has a really simple display. All you have to do is set the recording time (say 20 minutes) and the interval (four seconds) and it works out this will give you 12 seconds of footage.
Also, setting the panning/tracking function is really easy too.
For panning, all you have to do is put 45o and the Genie works out the rest. There's also a RealTime preview function which is particularly handy to see where your camera starts and ends before you run the time-lapse.
Using the Genie on a slider is a little more difficult as the cords have to be pulled tight, but not too tight otherwise the Genie won't thread through the cord. Also, setting up the cords can be a little fiddly at first.
If you don't have a clue what you're doing, there are built-in presets for shooting clouds, people are stars, so all you need to do is select your preset and you're good to go which is really handy.
Where most other camera gear is complex and confusing, the Syrp Genie is anything but.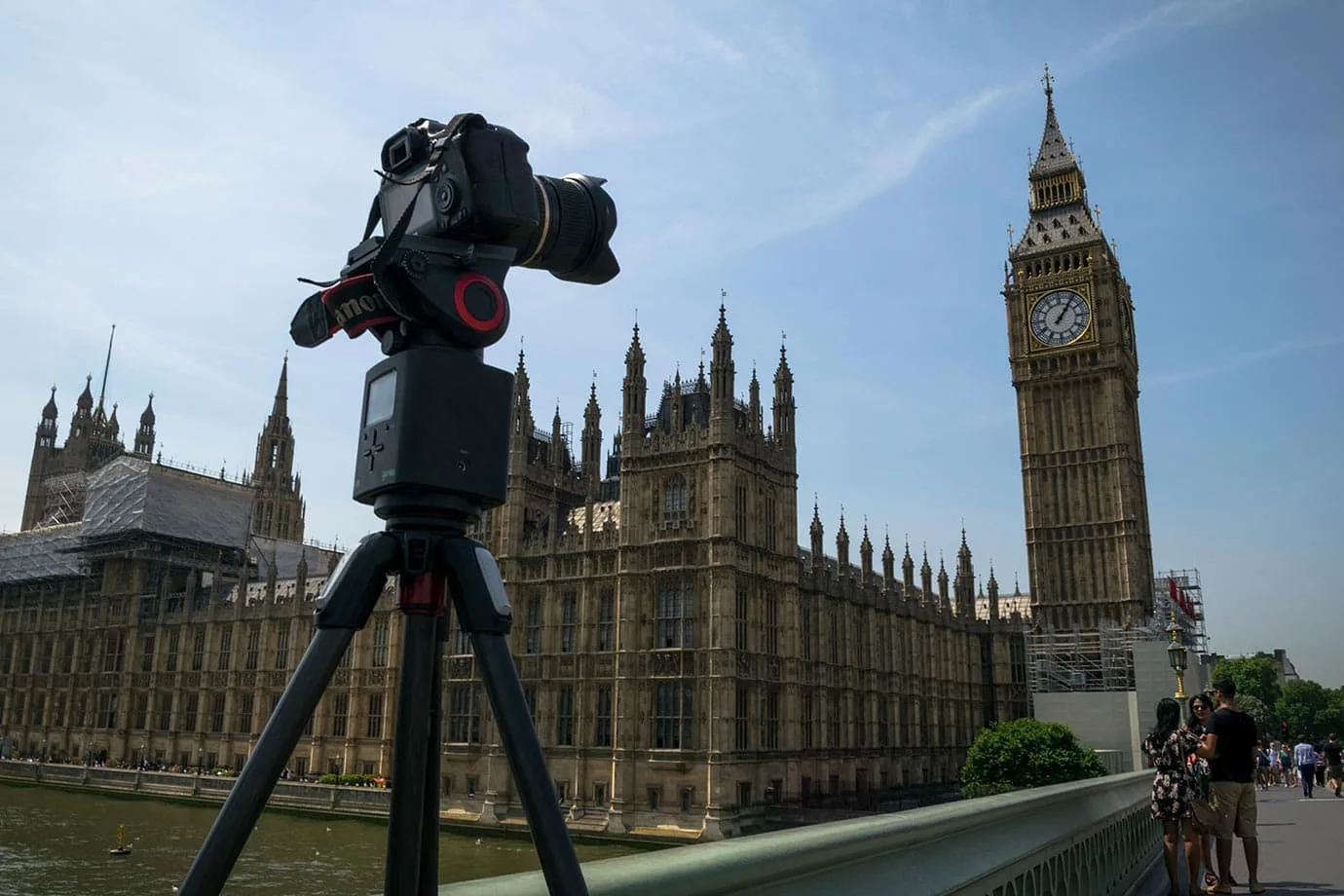 Size
At 1.5kg, you could argue the Genie is a little on the heavy side, especially if you're lugging it around your camera equipment all day.
Saying that, Syrp pack a lot into the Genie and it easily fits into most camera bags. There are no external batteries (so handy) or wires – what you see is what you get with the Genie, and I like the fact that it only takes up one compartment in my backpack.
The battery life is ridiculously good as well. I've played with my Genie a few times now and I've still only used half the battery. Apparently off a full charge the Genie will last a full 24 hours which is very good going.
Also, the payload of the Genie is 20kg, so it'll take pretty much all cameras on the market with add-ons and accessories.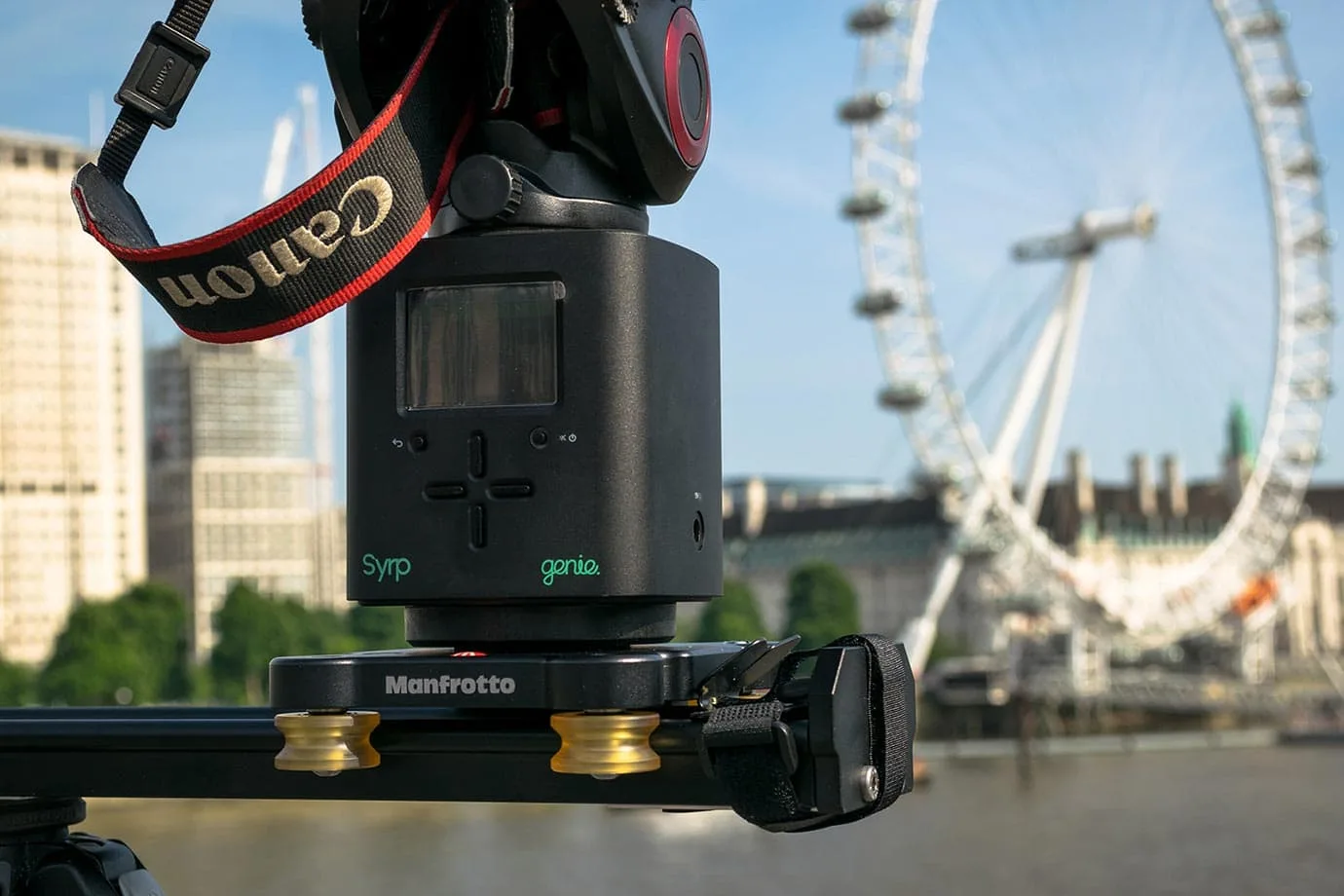 Results
Here are a couple of time-lapses I shot in London on the Genie.
I really like the panning shots as they're really quick and easy to set up – you just clip the Genie in and let it do its business.
The linear motion (from left to right) took a lot longer to set up, but I instantly loved the results. I just love the smooth motion and it's exactly what I was looking.
One of the things that sold me on the Genie is this linear movement is only limited by your slider length, so technically speaking, if you have a 5-metre slider, then the Genie still works.
Also, you can set up your own dolly system with a skateboard and fixed points for the cord to wrap around. For me, having that extra length is a real bonus and I can't wait to play around with that function.
Another thing I'm really keen to try out is setting up my slider at a 45o angle so my time-lapse can run horizontally and vertically too creating two types of moment – as I said, the possibilities are endless with the Genie!
Conclusion
What I love about the Syrp Genie is it is a rock-solid machine and it will quickly churn through time-lapse after time-lapse with no fuss.
I do wish it could do more movements and integrate panning and linear movements at the same time, but I have no doubt Syrp will release an update for this in the future.
The one thing I wanted from my Syrp Genie was to introduce movement into my time-lapses and to take my videos to the next level, and I'd like to say that the Genie's done that! I certainly notice the difference in production quality anyway and that's a big thing for me.
The Genie may be expensive, but for me it's definitely worth it.
If you're interested in the Syrp Genie then buy it now!
(Please note: all the links in this post are affiliate links. They don't cost you anything to click on them, but if you do decide to buy something then I earn a tiny bit of commission which keeps this site running and allows me to continue to create content for you guys!)
Do you use a motion control device for your time-lapses? What's the one tip you'd give everyone looking to take their time-lapse photography to the next level? Let me know in the comments below!

Oh, and if anyone has any questions about the Syrp Genie or time-lapses feel free to ask them!
Like this blog post? Then make sure you Pin it!