Walking around the ancient city of Tikal in Guatemala, once one of the great cities in the world
A small winding path cut through the dark dense forest. In the distance, howler monkeys could be heard, their call ancient, almost prehistoric, eerie.
Overhead, black macaques jumped from tree branch to tree branch. Sporadically, sunlight shone through the canopy like golden ornaments in an otherwise gloomy and lonely habitat, a small sign of the treasures within.
The atmosphere was close and oppressive, clawing at your skin, leaving only moisture behind with its touch.
Then, between the shade and shadows arises a stone structure, at one with the forest, seemingly as old as the trees themselves.
Stone upon stone, it stands imposing, watchful.
These pyramids, built by a civilisation long gone, stand sentinel, the only memento anyone was ever here. Now, the forest has taken back mostly what belonged to it in a different time, in a different age. This is Tikal.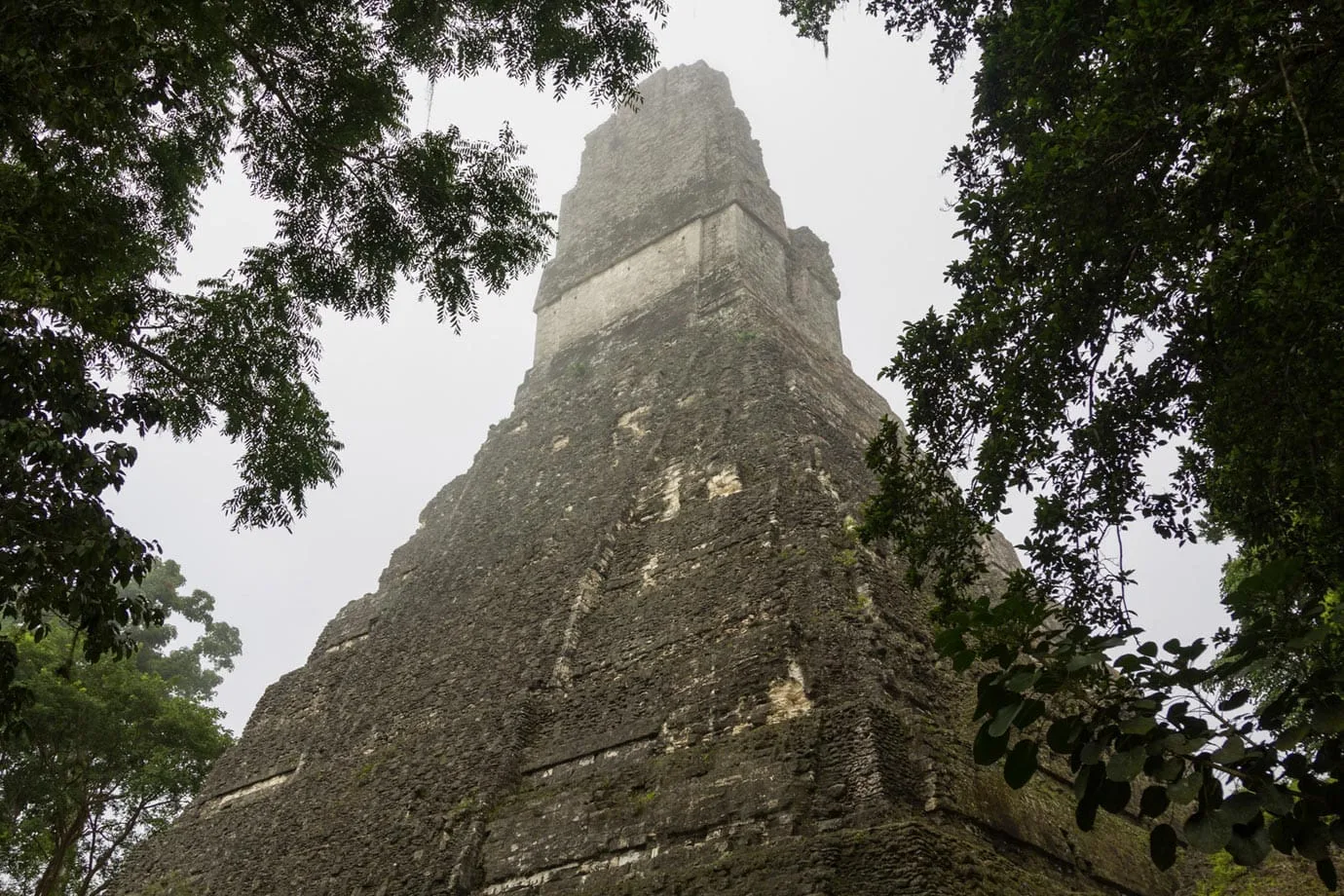 In Tikal National Park, pyramids poke above the jungle canopy to catch the sun. Despite being in the forest, the surrounding countryside is actually incredibly flat, stretching for as far as the eye can see.
It is thought the Maya settled here around 700BC, and by 200BC a complex of buildings stood on the site of the acropolis (the highest point in the forest). All of a sudden Tikal was a city, a metropolis.
From 250BC to 700AD, Tikal became an extremely important city in Central America, but it is still unknown how and why the city lost its power and faded from memory so quickly.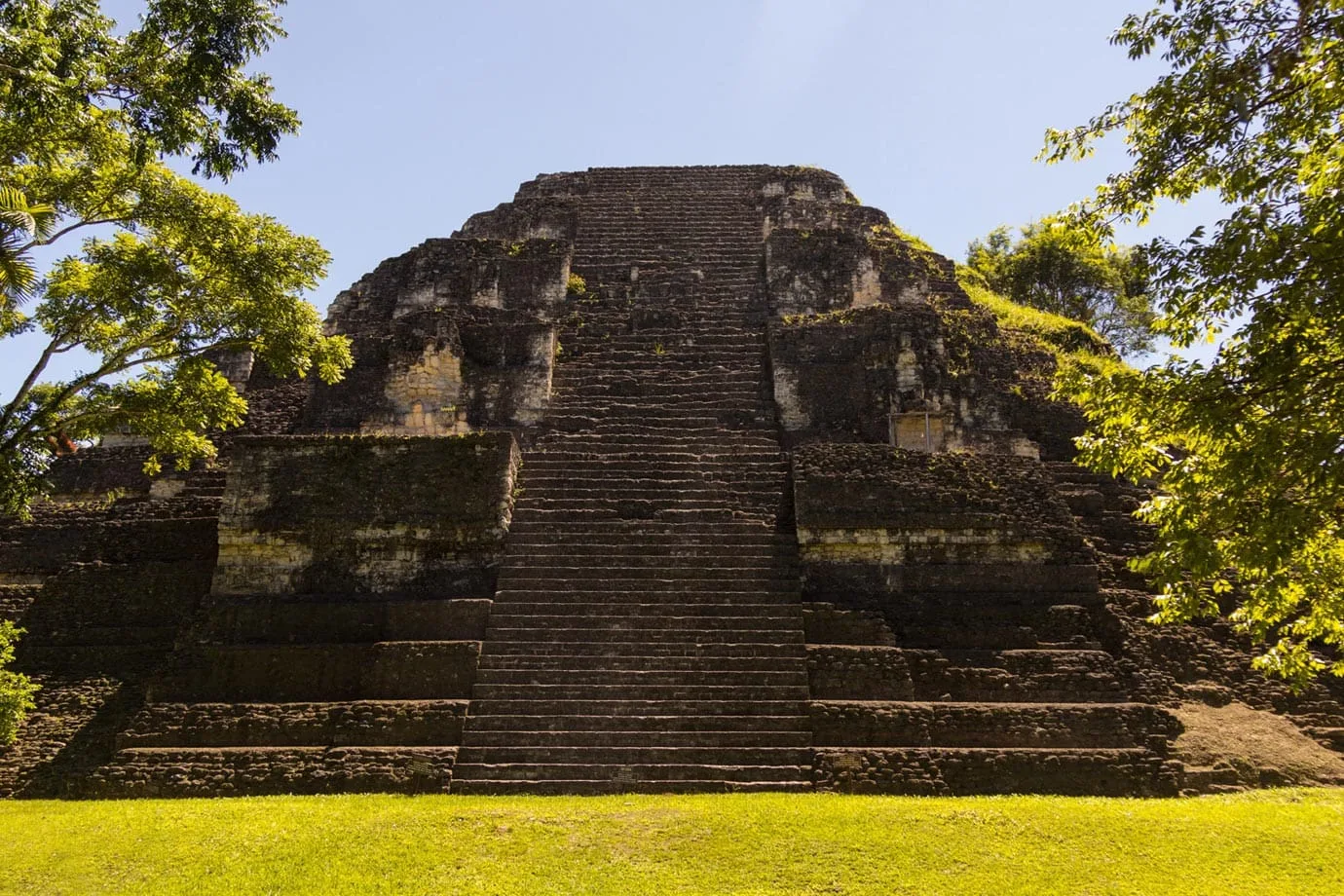 It wasn't until 1848 that the Guatemalan government sent an expedition to visit the site and this started a period of activity in research and restoration.
In 1979, Tikal National Park was declared a UNESCO World Heritage site, and walking around it is extremely easy to understand why.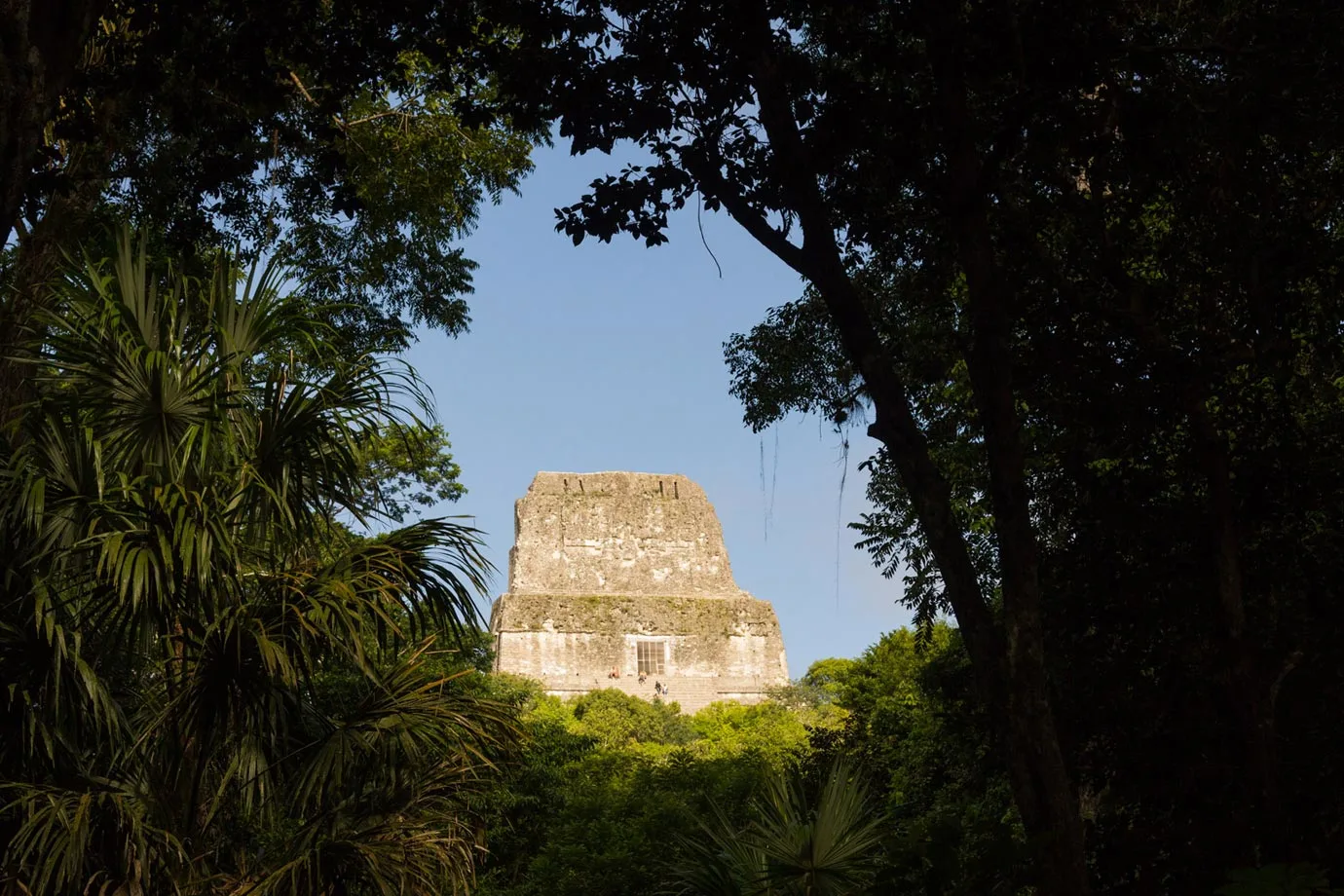 The majority of backpackers stay at Flores, a tiny town on an island in Lago de Petén Itzá, just 45 minutes away from Tikal.
Closer to the site is another tiny town of El Ramate, and for those who really want to be at one with nature then there are a couple of jungle lodges just minutes from the forest entrance (of which Jaguar Inn seems to be the most popular).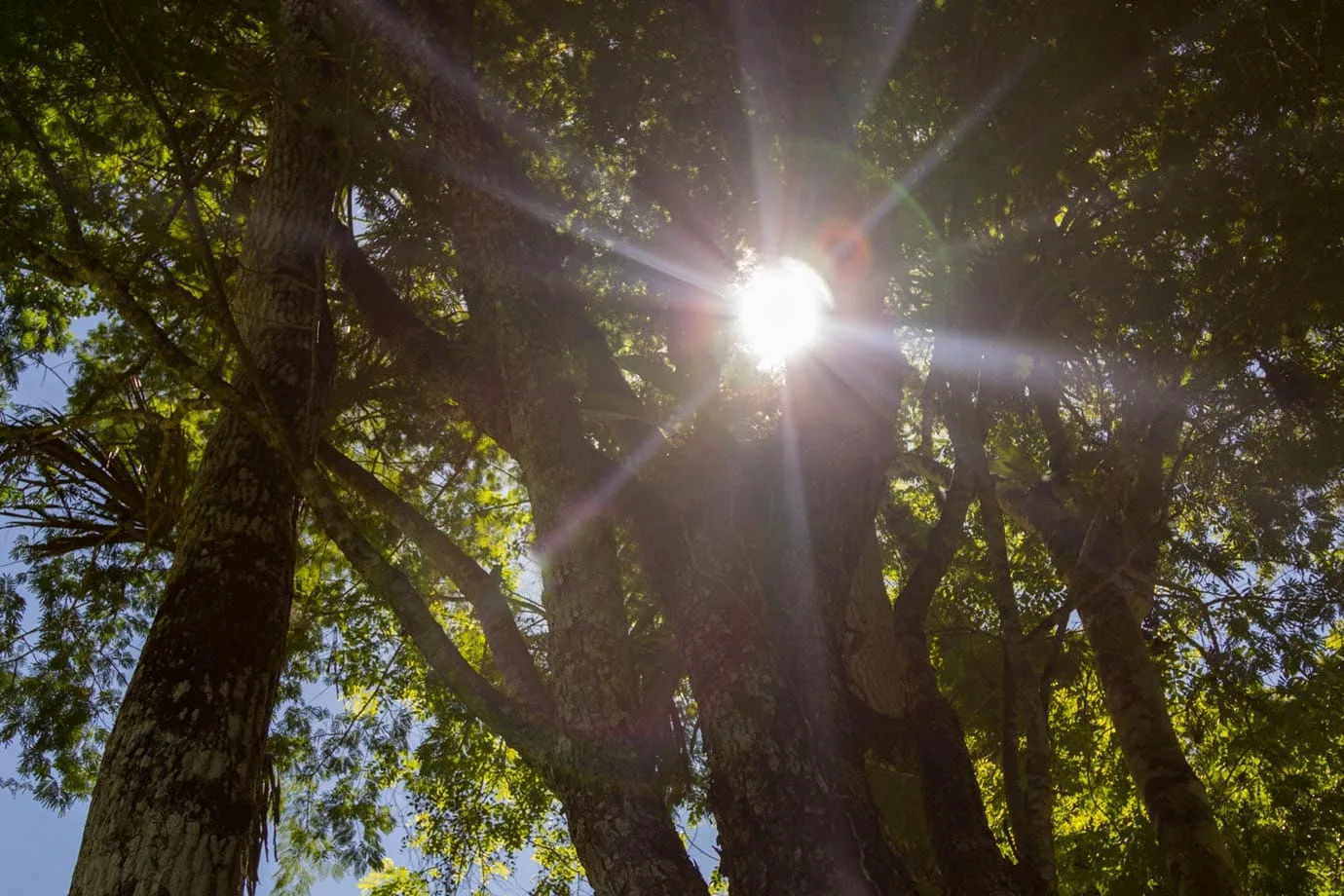 If you want to watch sunrise or sunset in Tikal then it's best to stay at one of the onsite lodges, otherwise if you're travelling from Flores then you could be waking up at 2:30am to get there in time. Oh, and a word of warning; it is often very, very misty in the morning for sunrise and difficult to see the pyramids clearly, though that can add to the atmosphere.
Also, to watch sunrise or sunset, you need to purchase an additional ticket for Q100 (approximately €10.50) as you need to be accompanied by a guide. Dems da rules.
Otherwise, a normal ticket costs Q150 (approximately €16) and it is valid from 6am to 6pm. However, if you purchase a ticket after 4pm then it is still valid for the whole of the next day, which is a bit of a bonus.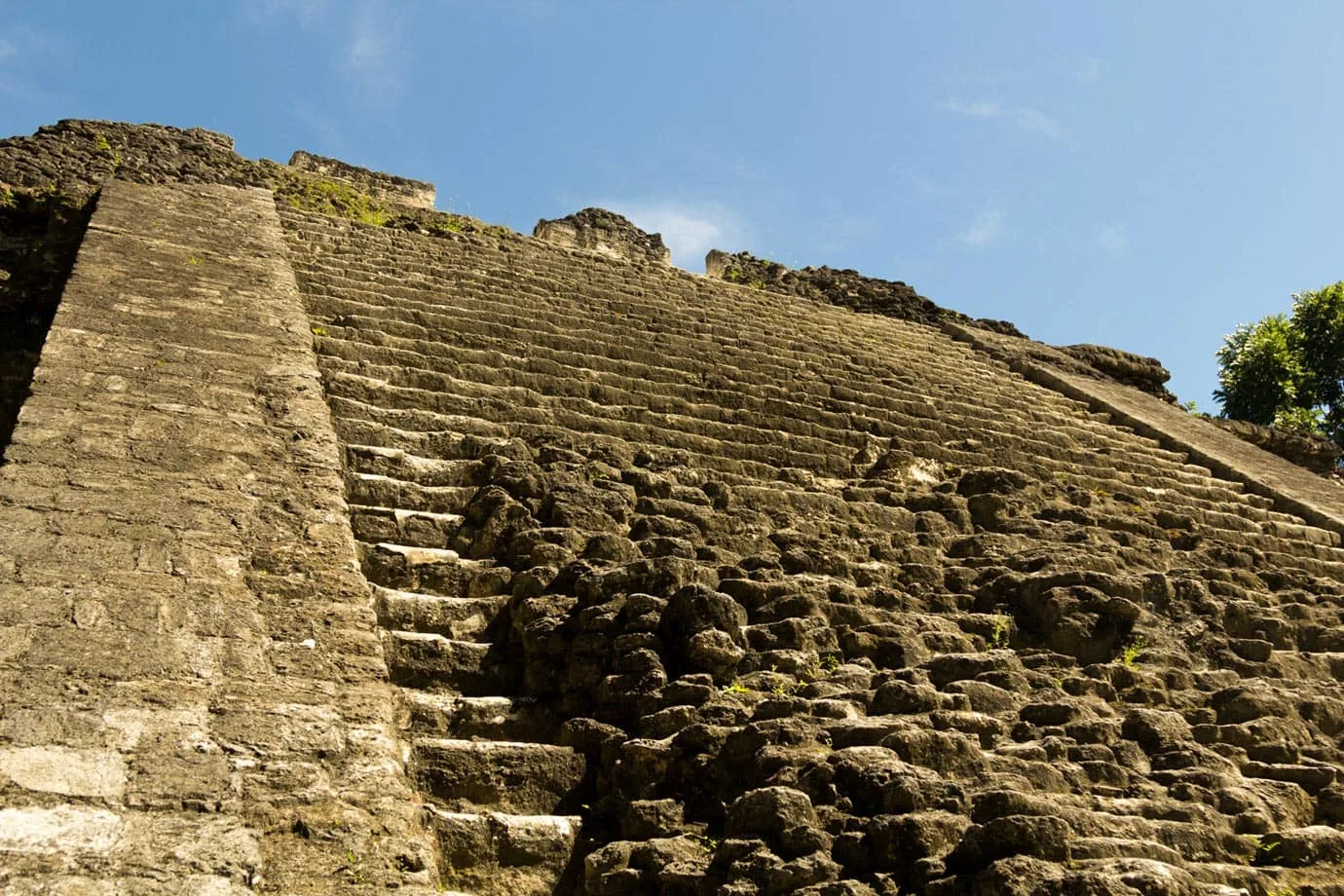 It is easy to forget that there are thousands of ruined structures within Tikal, and to fully explore them all (or at least cover the major sites) you need a full day.
However, there are five main pyramids that tourists visit, the Grand Plaza and Pyramid IV being the best of the lot.
And for those Star Wars fans out there (you know who you are), Pyramid IV is actually site the of the rebel base where they shot Episode IV: A New Hope. Recognise it? Of course you do.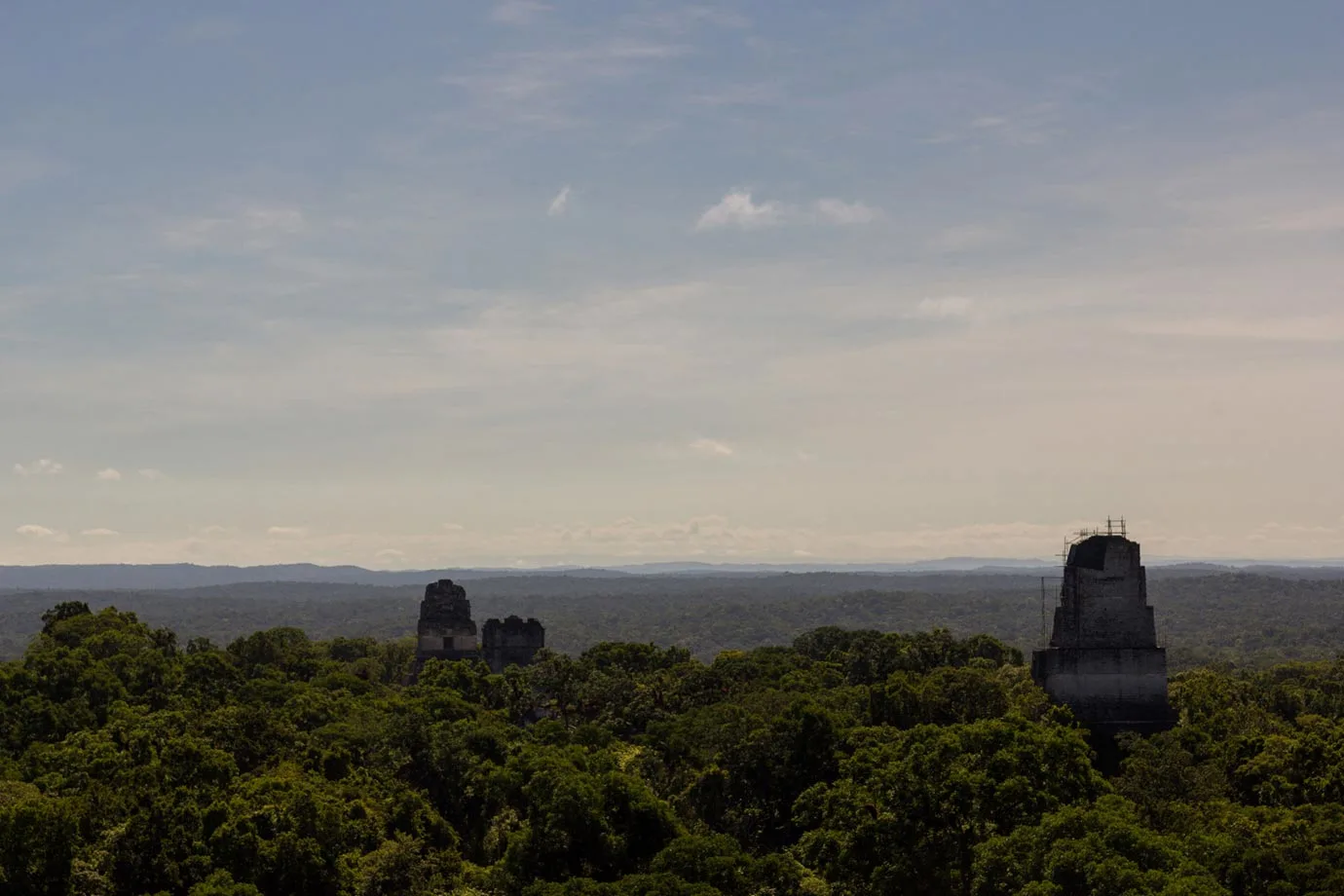 One of the greatest things about Tikal is despite its very strong claim to being the best Mayan pyramids in North and Central America, and even once the great city in the world, there is a distinct lack of tourists. It is not uncommon to walk around and feel like you have the place just to yourself, especially on weekdays.
If you want, you can hire a guide at the entrance to take you around Tikal, though with apps like Triposo you can get a lot of information and history from there.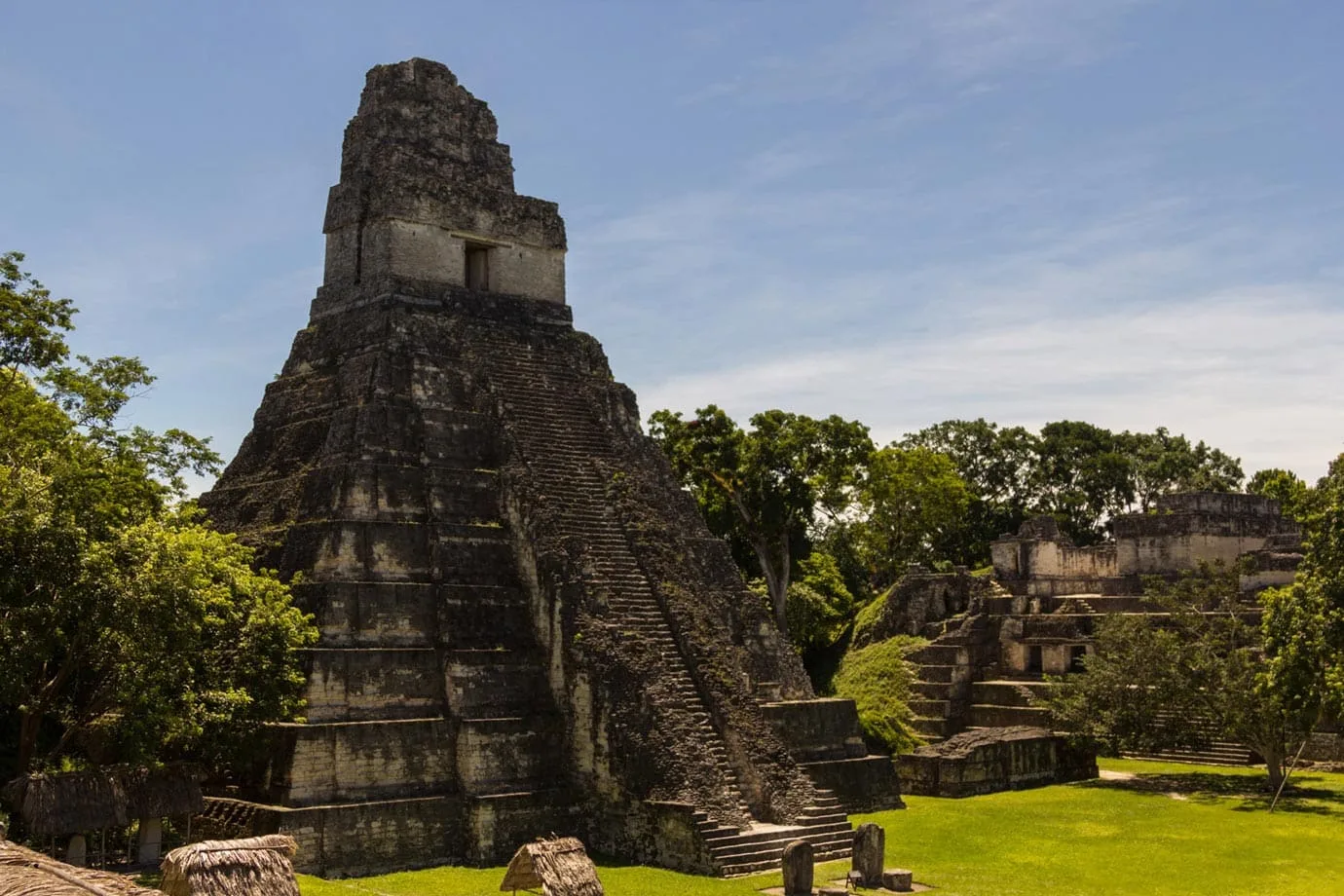 From the smallest cluster of stones to the tallest pyramid the whole site is incredibly impressive, and taking in Tikal is a must on any trip to Guatemala and Central America.
Save