Are you on the hunt for Dracula around Brasov Castle? From Bran Castle to Peles Castle, these are the best castles near Brasov in Romania!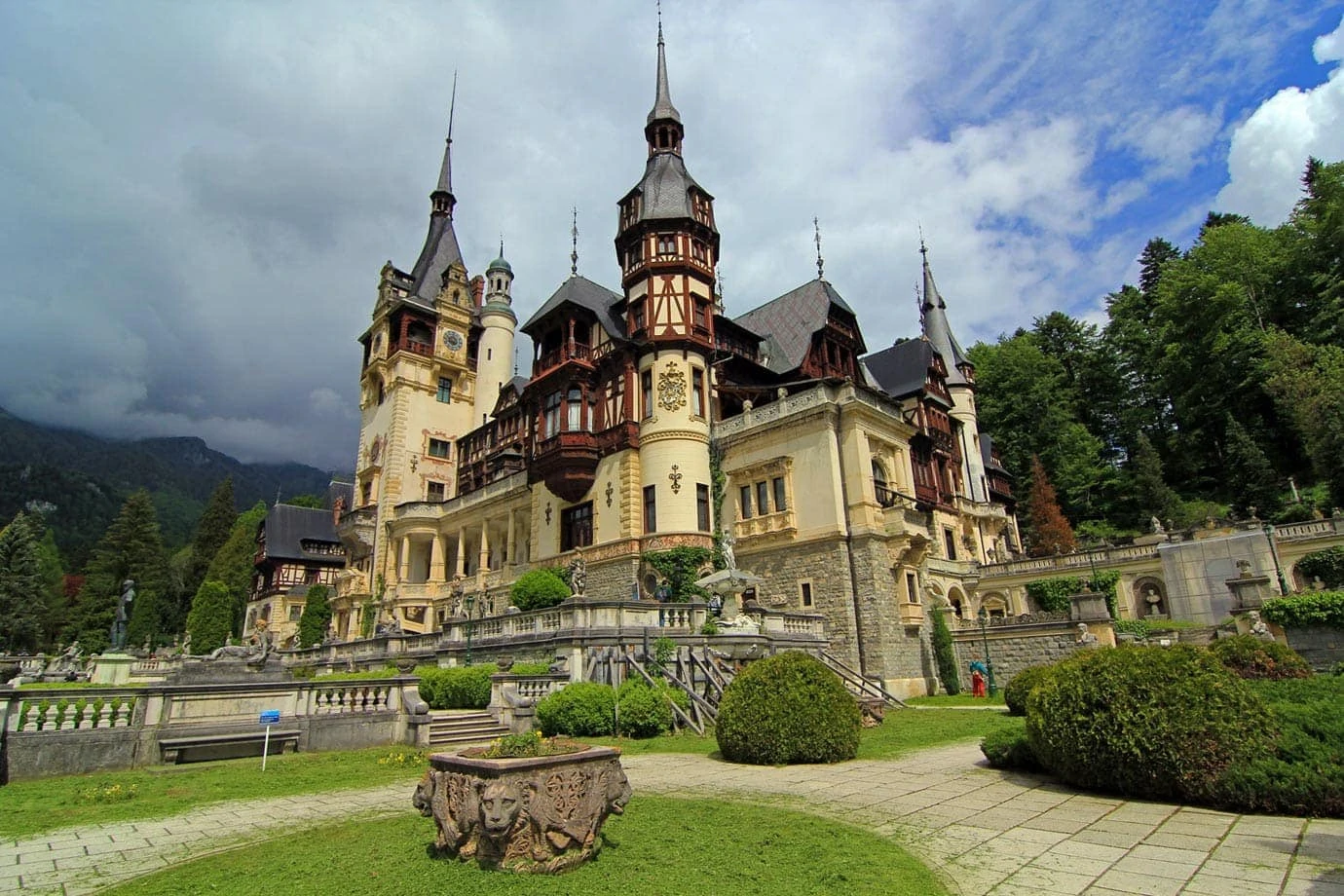 How many Dracula and vampire films have you watched over the years? Or what about Bram Stoker's Dracula – have you read that classic?
We all know about the legend of Dracula, but how many of you know that legend was once fact? How many of you know that Dracula once roamed the lands of Romania? Honestly, I'm not kidding!
One of the reasons why Brasov is so famous is because of Dracula. This is where he once reigned over the lands and forests.
However, even if you don't believe in Dracula, there's still Brasov Castle to visit. This is easily one of the best things to do in Brasov.
Also, there are a number of other Romanian castles in the area too, so it's easy to see why so many tourists love visiting this part of the country.
In this blog post I'm going to tell you all about some of the best castles near Brasov. If you can, I really recommend visiting a couple of these when travelling around Romania. I promise you they're worth it!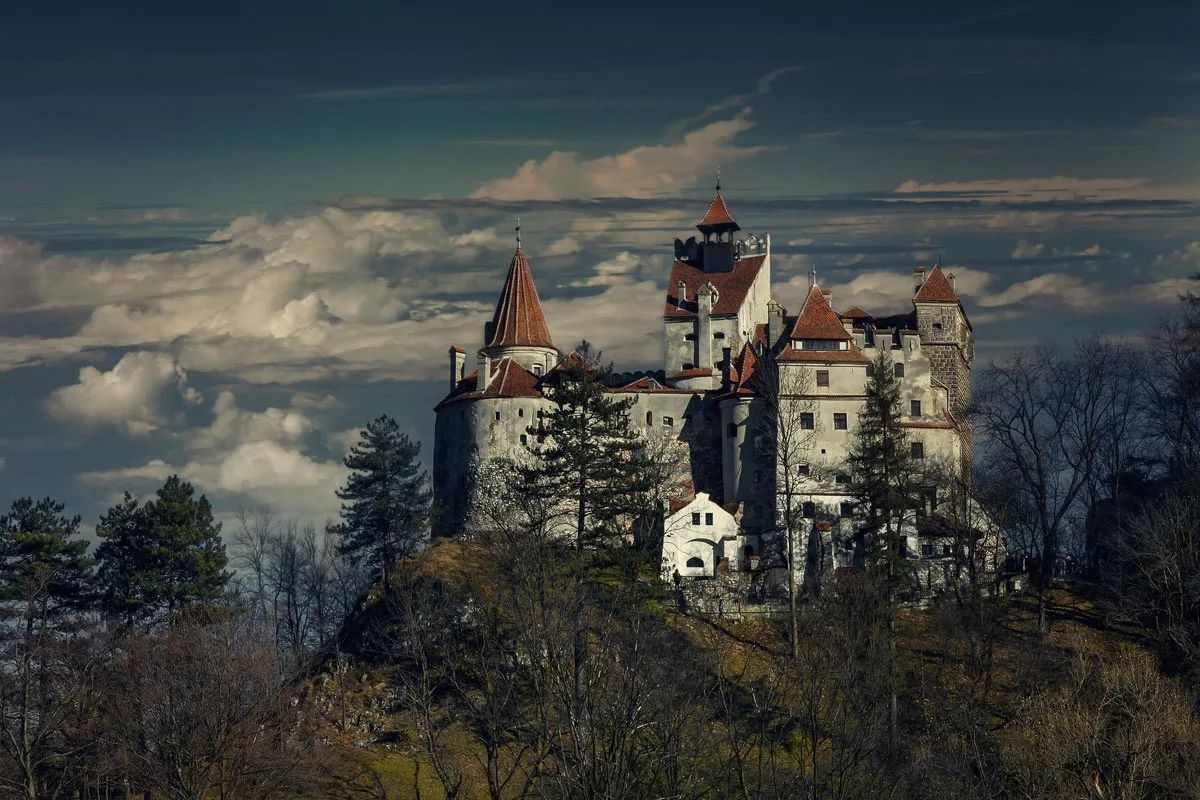 The best castles in Romania
Being the home to the legend of Dracula and a number of dark Gothic castles, it's easy to see why so many people want to visit Brasov.
Just two and a half hours north of Bucharest (the train costs 44 lei, approximately €9), the train to Brasov is worth the trip alone for the beautiful views out the window.
Leaving the often chaotic scenes of the capital city behind, the train quickly takes you through landscapes that have come to define Romania; flat plains, light green rolling hills, dense dark green forests, and of course the Carpathian Mountains, the second longest mountain range in Europe. Honestly, I can't tell you how beautiful this region is in Europe.
It is among these mountains in Transylvania that you will find Brasov in Romania.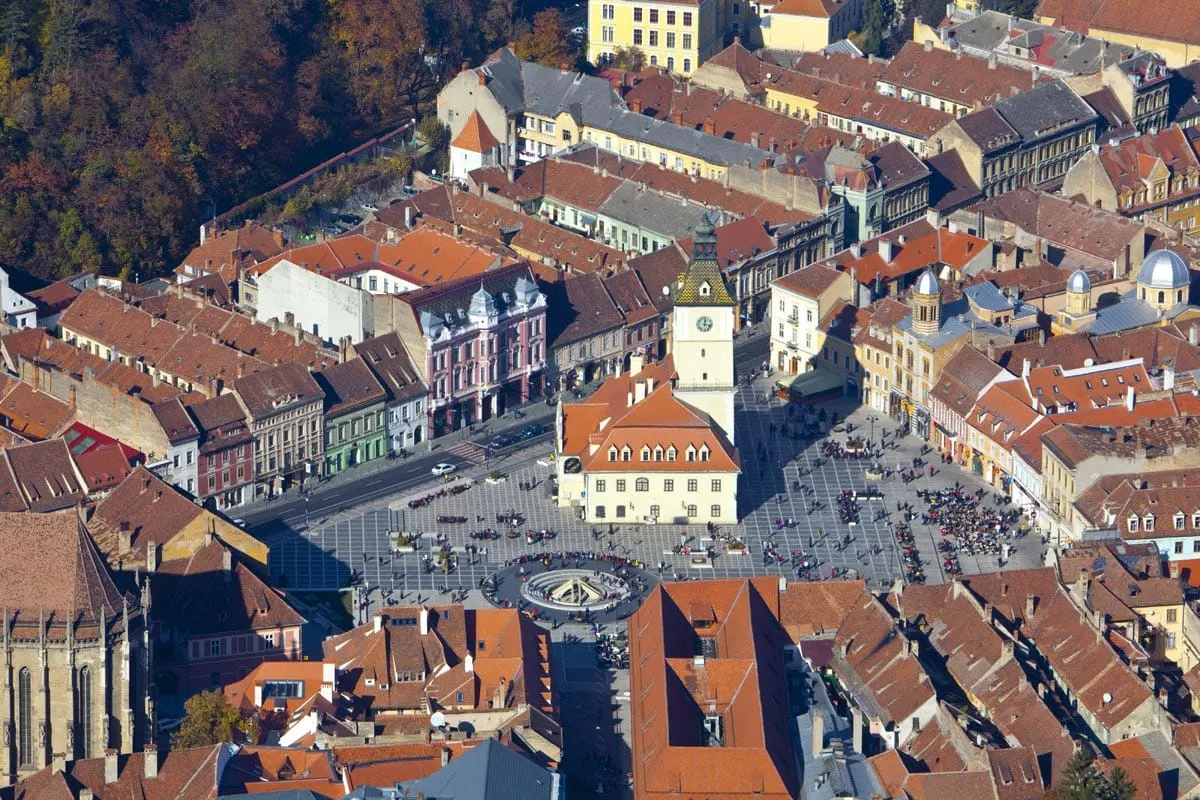 What is the population of Brasov?
With a population of just shy of 300,000 people, Brasov feels like a small mountain town a 10th of its size. The city is extremely easy to walk around, and wherever you look you'll have the Carpathian Mountains as your backdrop.
I stayed at Kismet Dao Hostel (45 lei, approximately €9 per night), a place with over 2,000 reviews on Hostelworld. I think that's partly due to the free beer you get – yes, the hostel gives you a free beer a day. How amazing is that!?
One of the first things I did in Brasov was to go on the Brasov Free Walking Tour. This takes roughly two and a half hours and it is a fantastic way to orientate yourself with the city. One of the places we went to on this tour was Brasov Fortress. This is one of the top things to do in Brasov so it was brilliant seeing this in the city.
Even though it is a free walking tour you should leave at least a 10/20 lei (approximately €2/4) tip. The people who run the tour are excellent and they really bring the history of Brasov to life. They'll tell you all about what to do in Brasov too.
Things to do in Brasov: Exploring castles in Romania
One of the major draws to Brasov is its close proximity to the castles in the surrounding area, some among the finest in the whole country.
Through Kismet Dao Hostel, I took a private taxi tour with a group of people to Peles Castle, Bran Castle and Rasnov fortress. These are some of the best castles near Brasov.
Romanian castles map

If you've only got one or two days in Brasov, I recommend a private taxi as you'll get to see more of the area and you'll get to spend longer at each site.
A private taxi costs 80 lei (approximately €16) per person, though local transport to each Peles Castle, Bran Castle and Rasnov fortress is an option too.
The first place we went to was Peles Castle in Sanaia, 60kms from Brasov.
Brasov Castle tours & Dracula tours
Peles Castle, Romania
In the 1860's, attracted by the area's wild beauty, Romania's first king, Carol I (born Prince Karl of Hohenzollern-Sigmaringen), decided to build his summer residence here. This is Peles Castle.
Soon the place became a favourite among the Romanian upper class and Sinaia was transformed into Romania's unofficial summer capital.
Today, it is still as alluring as it was 150 years ago, and still Peles Castle is the major attraction.
Even though people refer to it as a castle, it is in fact a palace. Built in a neo-renascence, gothic-revival and baroque style, Peles Castle is as grand and luxurious on the inside as it is on the outside.
An English guided tour of Peles Castle is included in the ticket price of 30 lei (approximately €6 – current price 2018), but you need to pay extra to take photos inside.
Bran Castle, home to the legend of Dracula
Next we visited Bran Castle, which many associate as the home of Vlad Tepes, otherwise known as Vlad the Impaler or Dracula.
Also, even though he never visited Romania, Irish author Bram Stoker used Bran Castle as the setting for Dracula, hence the connection here.
A ticket to Bran Castle costs 40 lei (approximately €8) and gives you access to the museum and grounds.
One of the things that will strike you about Bran Castle is how bleak it is, further shrouding Vlad Tepes in mystery, and a tour of the castle and museum is well worth it.
Rasnov Fortress, Romania
And finally, our private taxi tour took us to Rasnov, a fortress overlooking the Romanian countryside and only 20km from Brasov.
The medieval citadel of today is considered to be built between 1211 and 1225, and you can still walk on the original foundations.
Within the walls of the citadel, there are a few tourist attractions and you can quite literally try your arm at archery and axe throwing. Naturally I tried my hand at both. Let me give you a hint – axe throwing has absolutely nothing to do with strength!
At the top of the citadel you are met with spectacular views of the Romanian countryside and everyone I was with, myself included, thought that Rasnov fortress was the best of the tree castles surrounding Brasov we saw.
With the castles near Brasov, it is easy to see why this area of Romania is so popular among tourist and locals alike.
Hopefully you'll enjoy it here as much as I did!
Photos of Romanian castles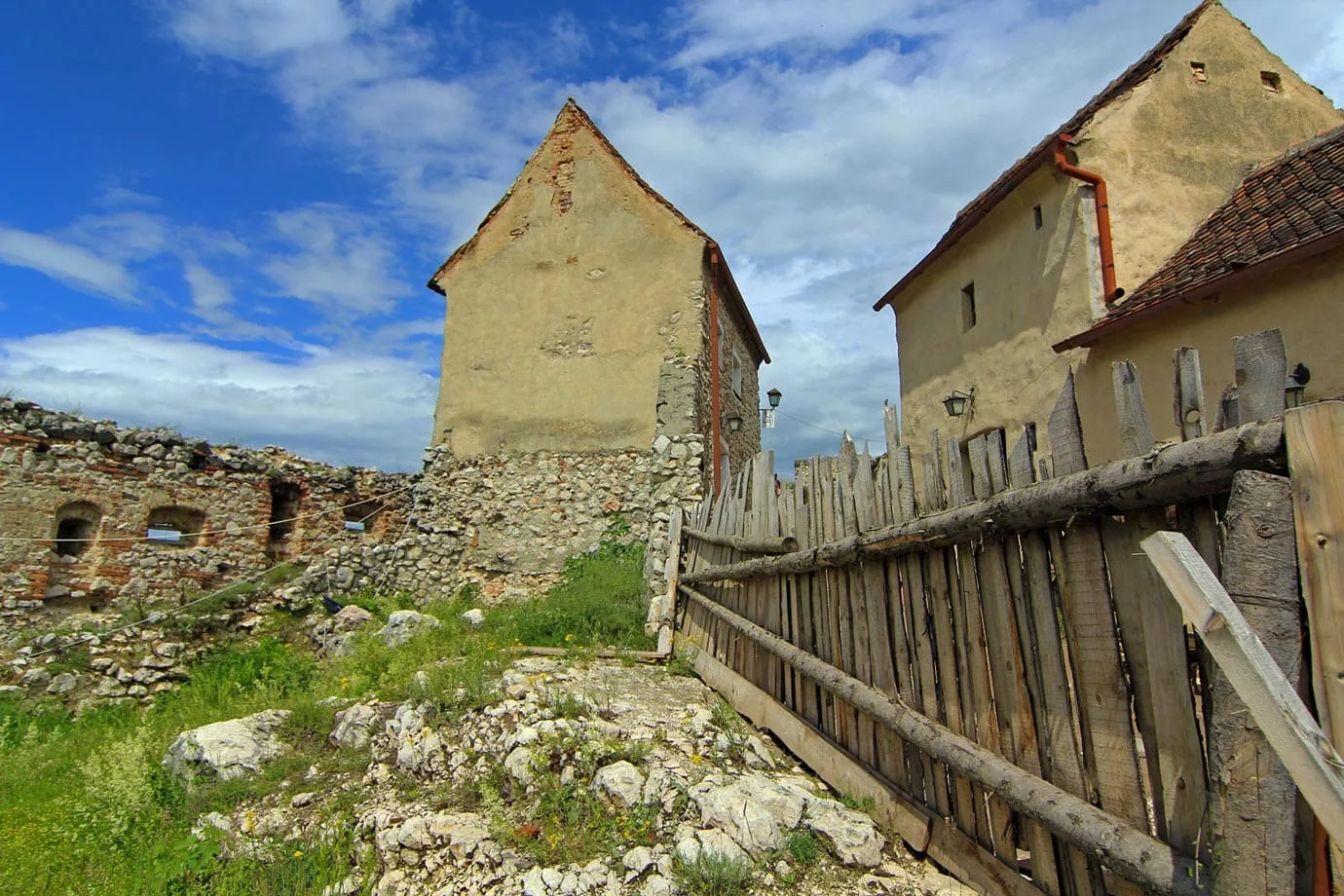 ---
Are you visiting Brasov Castle? And did you manage to find Dracula!? Let me know in the comments below.

Like this blog post? Then make sure you Pin it!