I go crazy if I stay in the city too long
Yes, Vancouver is the earthy, attractive younger sister to Toronto, Canada, and yes, it is situated in a stunning part of the world and of course, I am very lucky to call it home.
Even though I live near a body of water, with parks close by, I crave to escape to the forest; to wander through tall trees and go somewhere that's very silent, away from tall buildings, no matter how glassy or architecturally pleasing they are.
Luckily for me, it's not far off. North and West Vancouver, and heading towards Whistler, have some of the most incredible hiking in the world, and an endless supply of waterfront oases. And most of it can be reached within an hour of the city.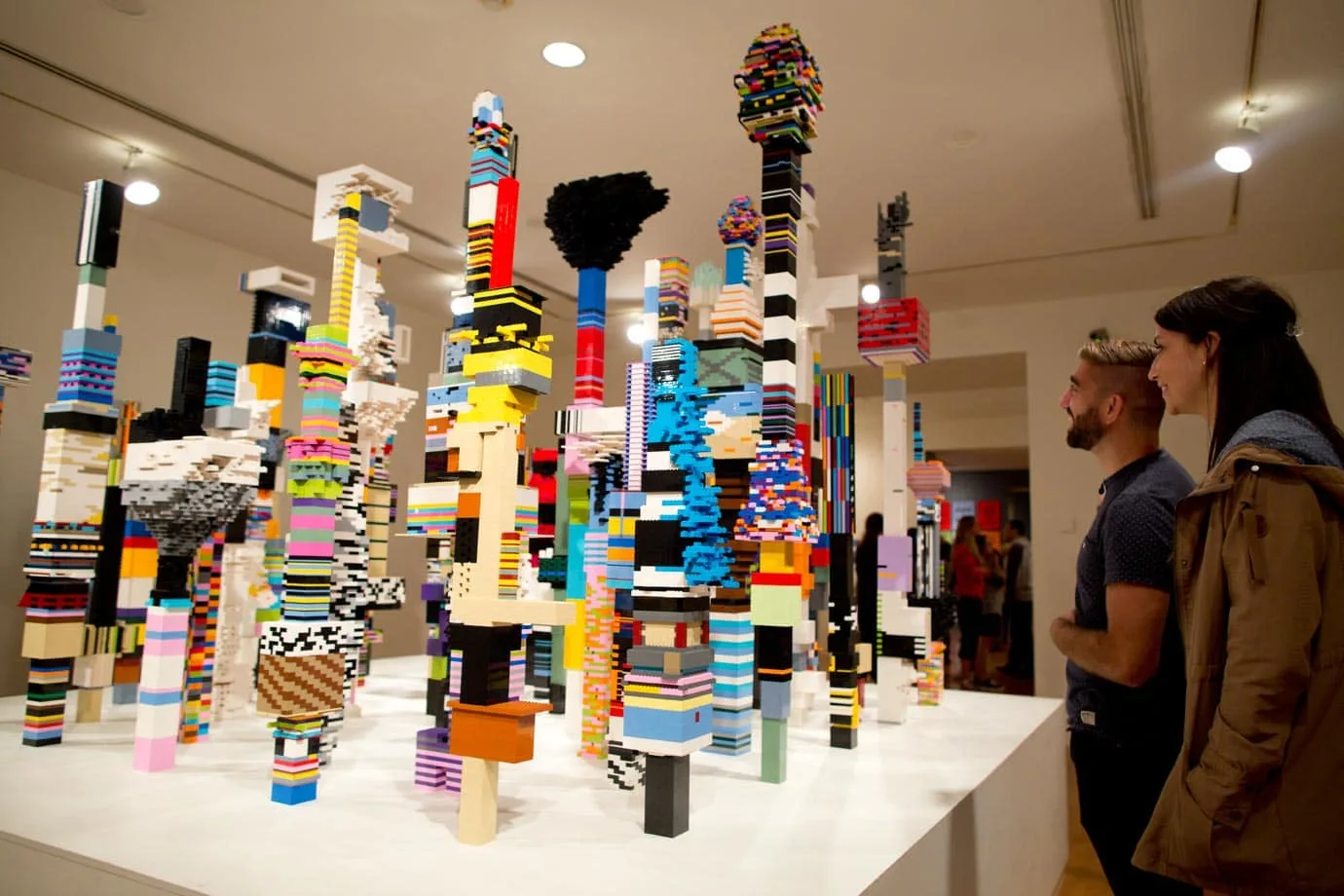 When Macca visited Vancouver for the first time, we were not only awkward on camera and still getting to know each other, but I basically just showed him around some of my favourite things to do within the city.
This time, when he came across the pond, I wanted to show him a little more of the natural wonders that surround us here and take him to some of the less readily available gems.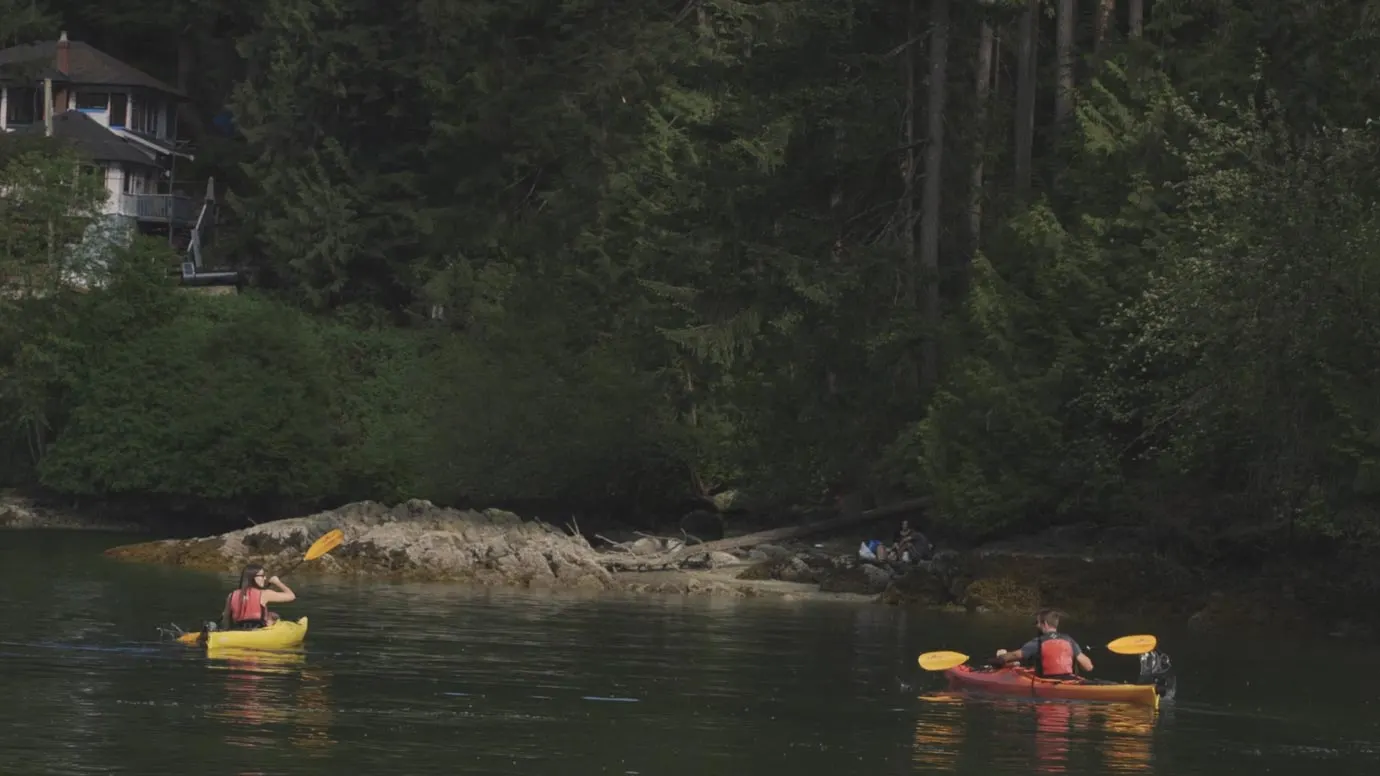 Deep Cove is an adorable little community situated on the easternmost tip of North Vancouver. Downtown is basically made up of one four-way stop, with a few restaurants and shops, a theatre and quite a few options for ice cream.
But most people don't come here for that (although I will never say no to ice cream), they come to hike Quarry Rock or get out on the water.
Deep Cove Kayak is located right next to Panorama Park in the little bay at the end of the main road. They are fully equipped with kayaks, canoes, stand-up paddle boards and surf skis and offer various tours as well.
When I asked about the bioluminescence rumor I had heard (where jellyfish glow in the bay of Deep Cove!), my excitement rose as I was told the rumors are true and they offer a full moon tour. In the summer months, when the water is warmer, it's more likely that you will see the glowing beauties – how cool!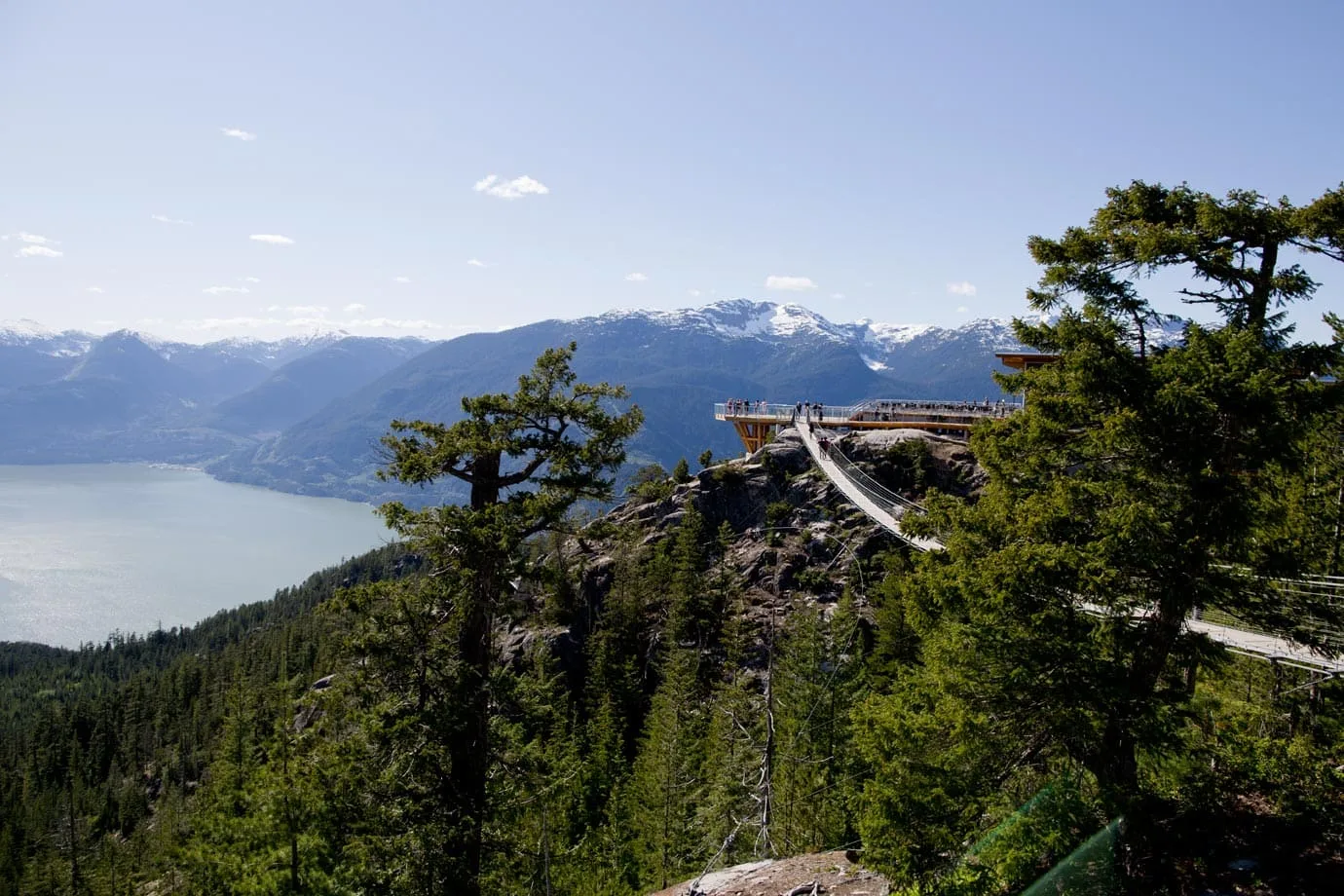 If you're headed towards Whistler, or want a quick get away, it's definitely worth stopping at the Sea to Sky Gondola. Yes, there are ample hiking opportunities in the area, but the gondola offers a more laid back experience for those who don't want to sweat.
The higher we rode in our little pod, the more the expansiveness of the Howe Sound became overwhelming. It's incredibly peaceful riding up and once you're at the top, gravel paths offer meditative walkways around to other look out points.
What's more, you can eat and drink at one of the most epic patios in the world. That beer has just got to taste better there.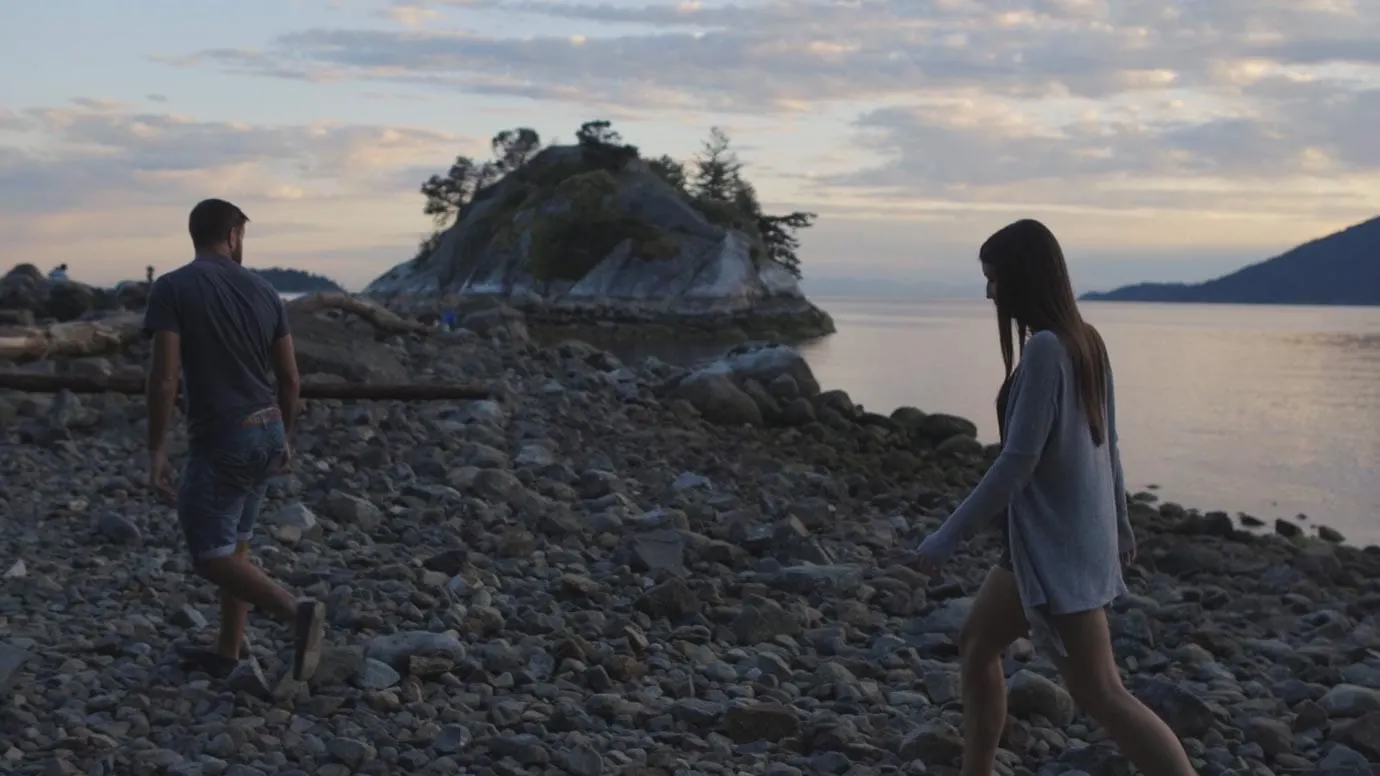 Stopping off at Whytecliff Park in West Vancouver at any time of day is beautiful, but come at sun set and you'll really be blown away.
You will most likely witness an engagement photo shoot (or two, or three..) because it's just one of the those drool-worthy photogenic spots.
You can climb out to the little spit of land if the tide is out, or clamber down near the picnic tables to the end of the parks look out spot. Little pockets of people hunker down here right around sun down and watch the yachts of West Vancouver cruise by, all set to the back drop of purple-pink fluffy sky.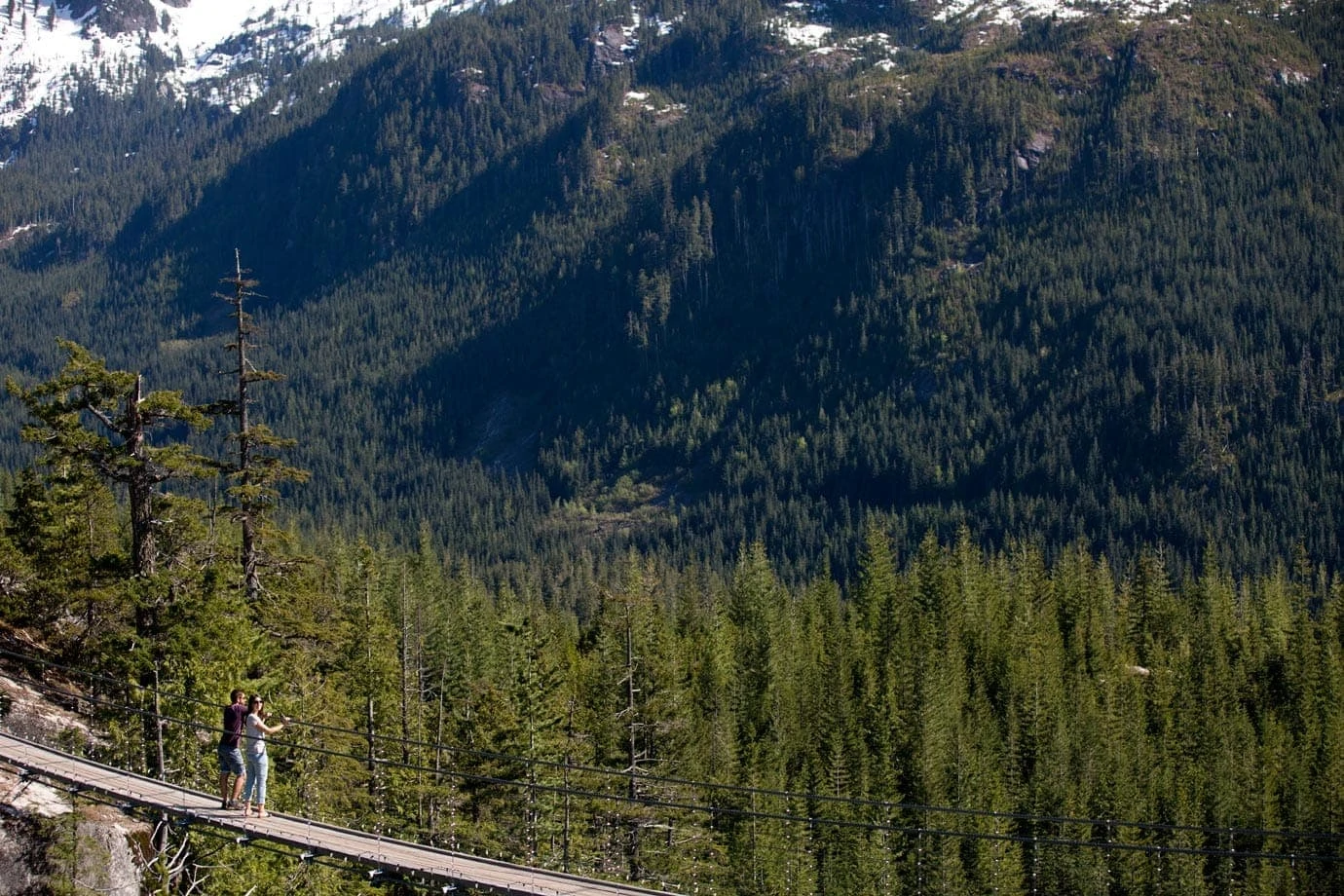 Macca was quite taken aback, I think, to see how many unique spots there are so close by. These are just a few of my five star spots, and the best part is, I'm always finding new ones.
So whenever I start to feel that sky scraper insanity coming on, I know I can just hop in the car and find a new oasis nearby.
Like this blog post? Then make sure you Pin it!