Celebrate National Caesar Day 2018 in style and try some of the best Caesar in Vancouver, Canada
Happy National Caesar Day 2018!
Yes yes yes, this is always one of my favourite times of the year – let's be honest, National Caesar Day is like Christmas.
For those of you who don't know what a Caesar is (i.e – everyone except Canadians), it is basically a supercharged Bloody Mary, a cocktail as Canadian as they come. In Canada, this drink is revered, hence why National Caesar Day!
I can't tell you how much I love a Caesar. I know that sounds strange coming from a Brit, but I really do. I love everything about the drink, from the Motts clamato to the pickled beans. And a celery salt rimmer? Yes please!
Watch my video on what I think are the best Caesar in Vancouver, Canada – perfect for National Caesar Day!

[arve url="https://www.youtube.com/watch?v=8T5rOZWTWF0″ thumbnail="11783″ title="National Caesar Day: The best Caesar in Vancouver, Canada" description="Celebrate National Caesar day in style and head down to one of these places. After much research and deliberation, these are the best Caesars in Vancouver." upload_date="2016-05-15″ duration="1M36S" /]
What is the difference between a Caesar and a Bloody Mary?
The major difference between a Caesar and a Bloody Mary is clamato; a Caesar is made with clamato juice, a clam and tomato mix (yes, you did read that right). Now, we know this sounds strange, and it really is, but it's bloody delicious too.
The best thing about Caesar is everyone does them differently, everyone has their own unique twist to add to it.
Even though usually they are made with vodka, you can make them with tequila and gin too.
Instead of tobasco sauce, some bars add horseradish or wasabi.
Then there's the garnish.
I've had bacon sticks, peppercinis, every different type of vegetable imagination, all picked of course, and seafood. A lot of seafood. Basically, there are no rules when it comes to Caesar; anything goes!
So, as it's National Caesar Day, the day that we can all get blasted on a drink that's as savoury as soup, but first of all you need to know where's good to go. With that in mind, I went on a hunt for the best Caesar in Vancouver.
After much research and deliberation over the clammy good stuff, these are the best Caesar I'd recommend in Vancouver for national Caesar day. Now go forth, drink, and enjoy!
---
Using Walter's All Natural Clamato and a unique blend of spices, this caesar is tasty on it's own. Then add the kimchi, bacon, tuna tataki & jumbo shrimp garinish and this thing is a classy appetizer to boot.
The clean flavours make it refreshing, with a surprise little kick of spice to keep it interesting. Who ever said you can't have seafood in your drink!?
Best for – Those who like spice and seafood
Price – $15
You can't talk about Caesar in Vancouver without mentioning Score on Davie.
This place has redefined the garnish here. We're not talking about pickled vegetables, but a whole rotisserie chicken with your drink.
The Checkmate comes not just with a whole rotisserie chicken but onion rings, a hamburger, a hot dog (of course), a few shrimps and a couple of brownies thrown in there for good measure too.
All of this comes with a bath sized bowl of Caesar for you and your friends to share. They also do smaller (though still epically large) versions of this – these are the Ain't No Thing, the Mac & Chaesar, the Grilled Chaesar and the Seasar. (Insert Homer Simpson drooling noise here…)
Best for – Garnishes. It is all about the garnishes here
Price – $60 for the king of Caesar, $13 for a smallie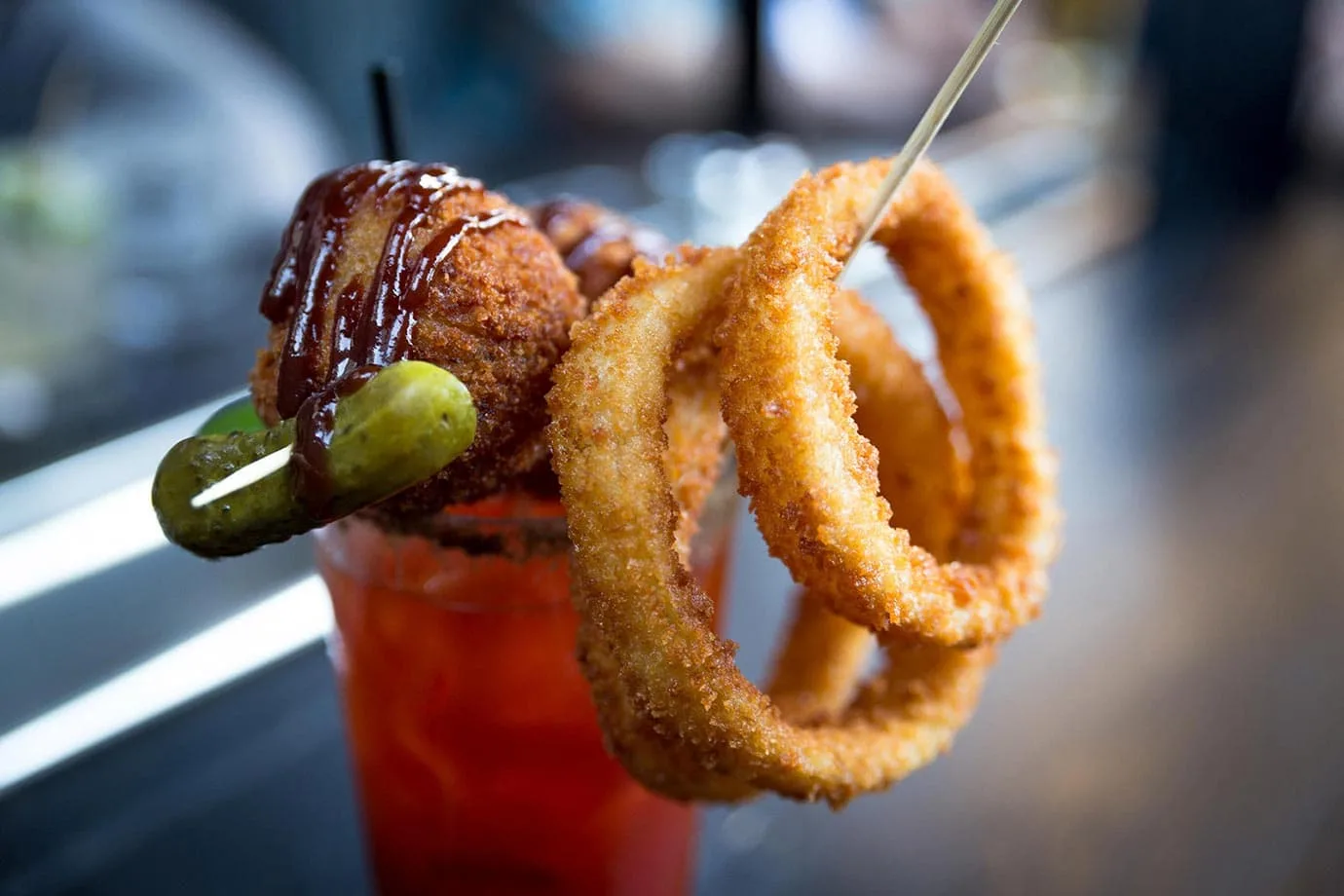 This is a bacon bourbon Caesar that's equal parts sweet and smokey.
What they do at The Flying Pig is infuse bacon fat with Jim Beam bourbon for up to 48 hours to give that unique bacon taste before draining the fat off.
They also have a bacon and celery salt rimmer which comes with three olives. If you're looking for that final Caesar at the end of the night, then this is the one for you.
Best for – Those who can't have enough bacon in their lives
Price – $8.95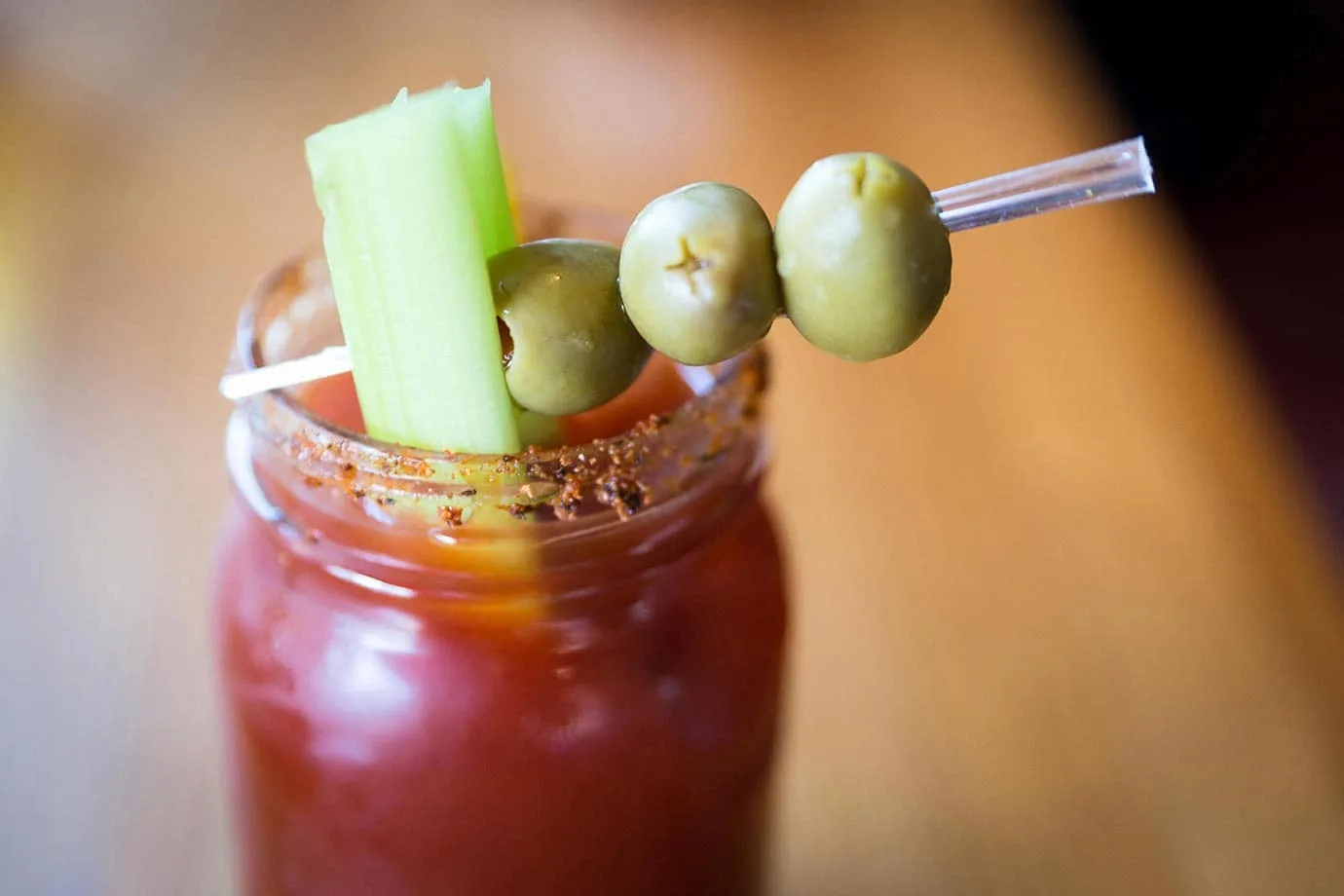 This restaurant's been taking Vancouver by storm these past two years, but its also establishing itself as a killer place to go for cocktails too.
Their take on a Caesar is particularly interesting. They use tequila here which is infused with habanero and a Maggi sauce and homemade clamato mix. This comes with a cilantro rimmer (coriander to others) and two home-smoked olives. It's worth coming here to try the olives alone!
Best for – Those who like their Caesar as savoury as possible
Price – $9.95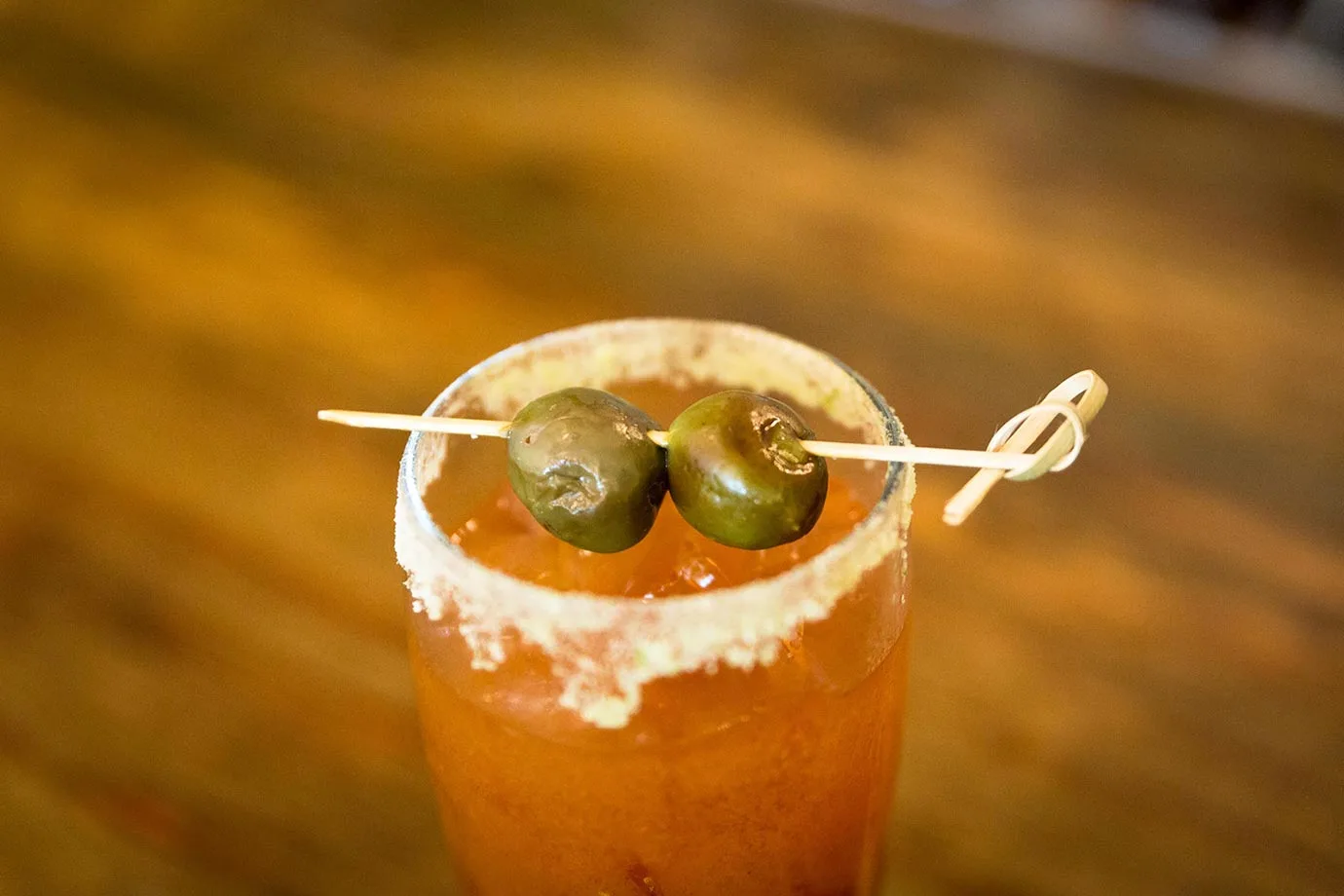 This Caesar is unlike any other we've come across.
They make it with red wine here. In fact, it's made up of polar ice vodka, clamato, red wine, horseradish and comes with a couple of pickled beans, a slice of cucumber and an olive. We didn't think red wine would work in a Caesar, but happily The Narrow Lounge proved us very wrong. Yum! Yum! Yum!
Best for – red wine lovers
Price – Happy hour is $7.50 (5-7pm every day), otherwise it's $12.50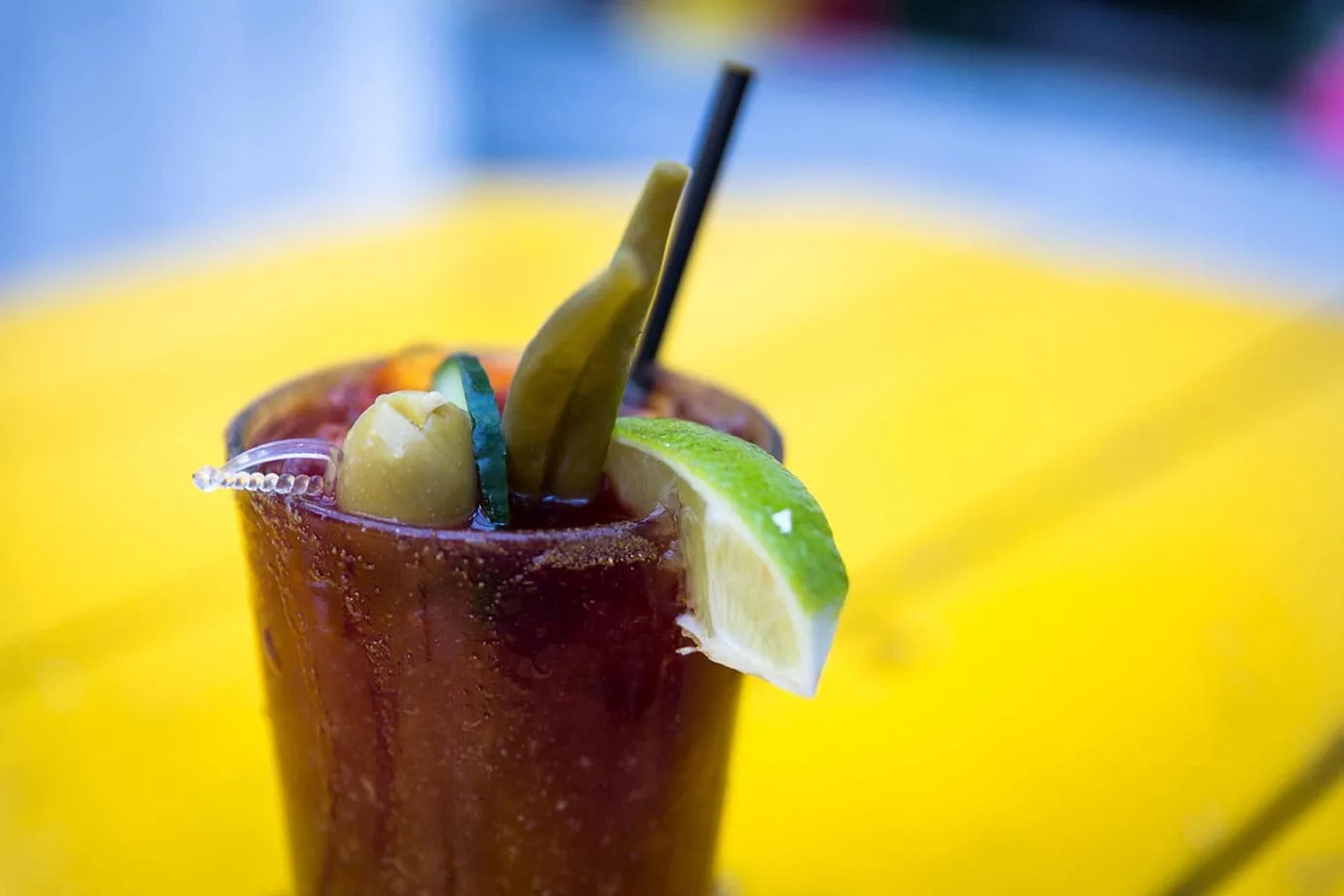 So there you have it – the best Caesar in Vancouver for National Caesar Day! You really can't go wrong with any of these places – just make sure you have a couple for me!
How do you like to celebrate National Caesar Day? Where is your favourite place to go for a Caesar? I'd love to hear from you so let me know in the comments below!