Are you looking for the ultimate Tower of London guide? From the history of the Tower to how you can save £25 off your ticket, check out my guide now!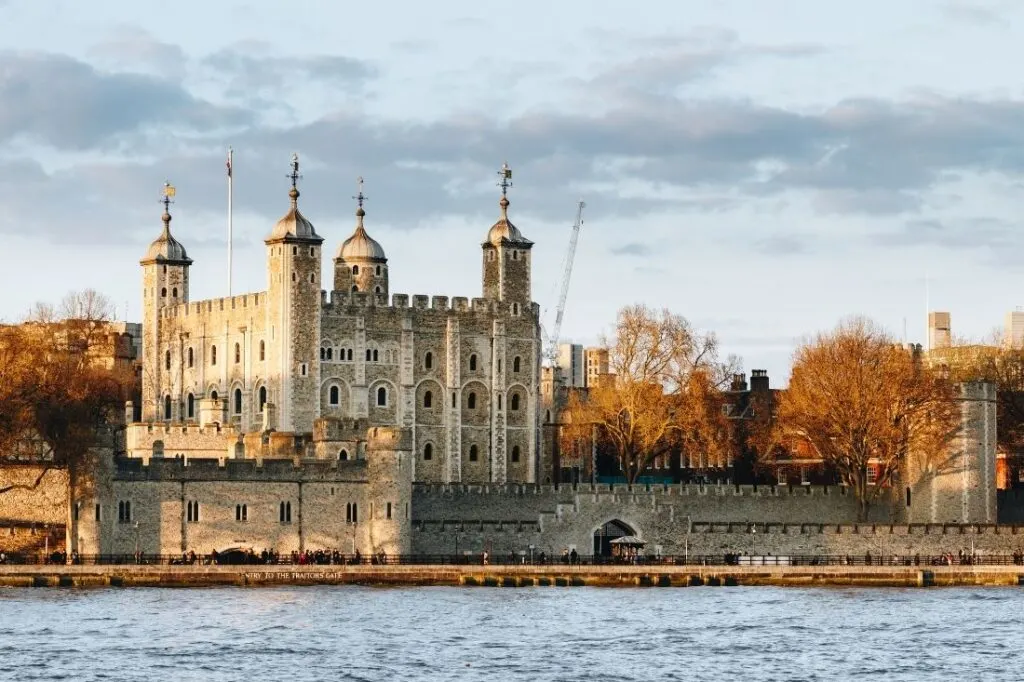 "What would you do if you won the lottery?"
We all dream of that big win, don't we? Early retirement, the winter pad in southern Spain, finally working on that book idea. Hey, that's what I would do if I won the lottery!
However, you don't have to win the lottery to enjoy yourself. That's what the National Lottery Days Out are all about.
In partnership with National Lottery, Visit Britain are offering £25 off days out across the country this winter until March. That means, even if you don't win the lottery, you can still go out, have an amazing time with the family and save some money too.
All people need to do is enter their ticket number from their Lotto ticket to redeem a voucher code, so it's a super easy way to save. Who knows, you might even win the lottery too!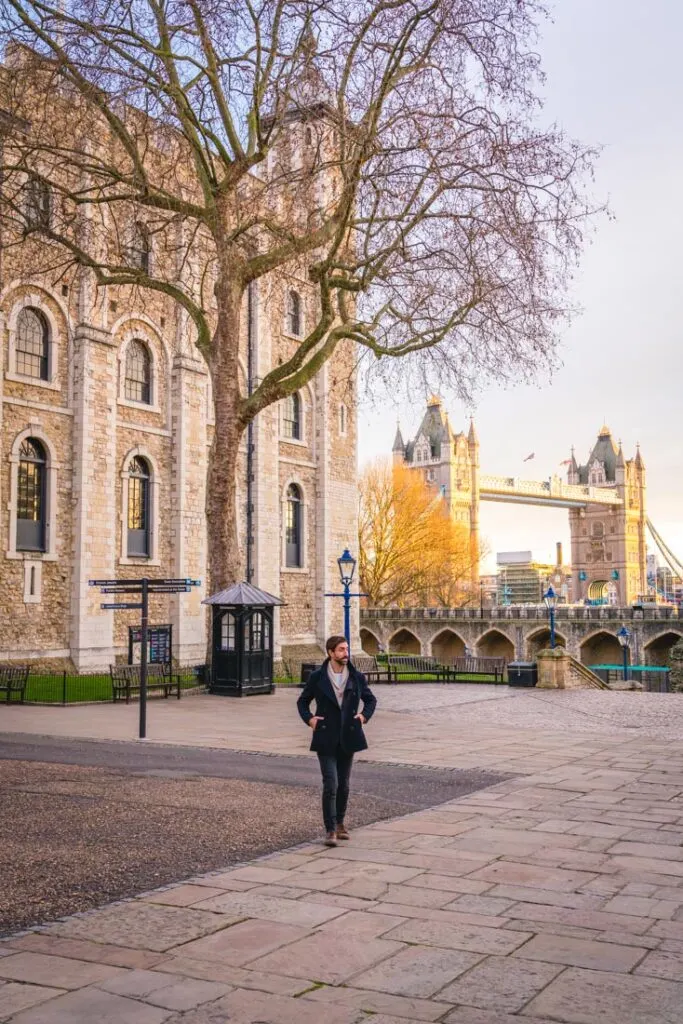 For our National Lottery day out in London, we decided to visit the Tower of London. This is the second most visited paid attraction in London, and despite living in the city for 10 years, I've never been here before.
Everyone knows the Tower of London. It's just one of the most iconic buildings in the world. Well, in this Tower of London guide I'm going to give you everything you need to know when planning your trip here.
From the best time to book to other top tips, I really hope you find my guide to the Tower of London useful!
A guide to the Tower of London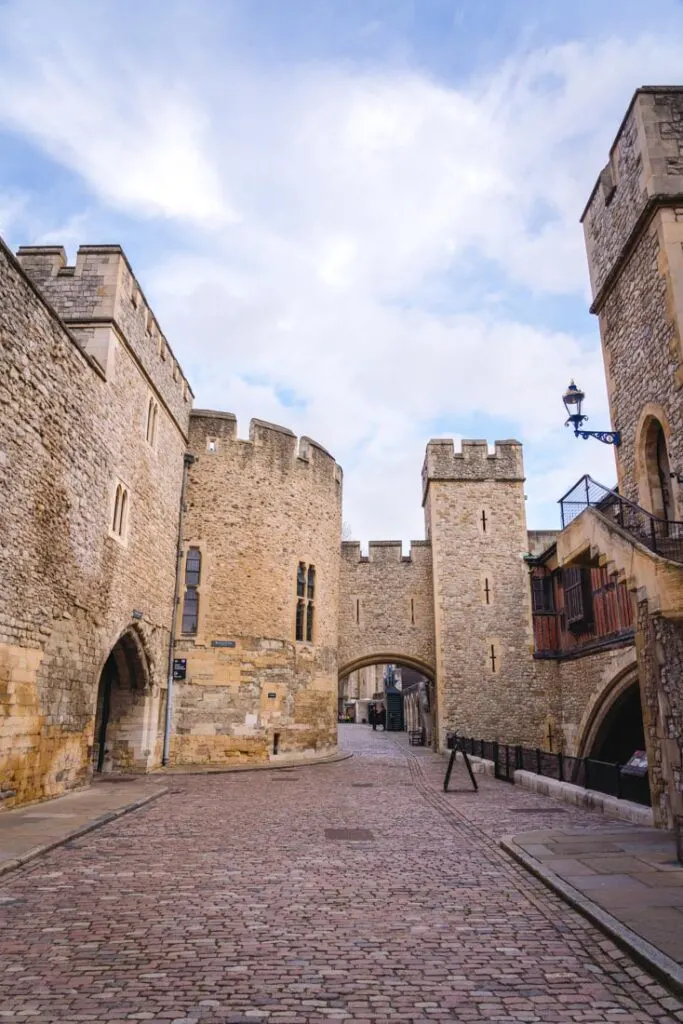 For those of you who don't know, the Tower of London (officially known as Her Majesty's Royal Palace and Fortress, the Tower of London) is one of the oldest and most important buildings in England.
With a bit of a gruesome history, a number of executions happened here over the centuries. It's also home to the British Crown Jewels. This is the most complete collection of Royal regalia in the world, and the only set still in active use today.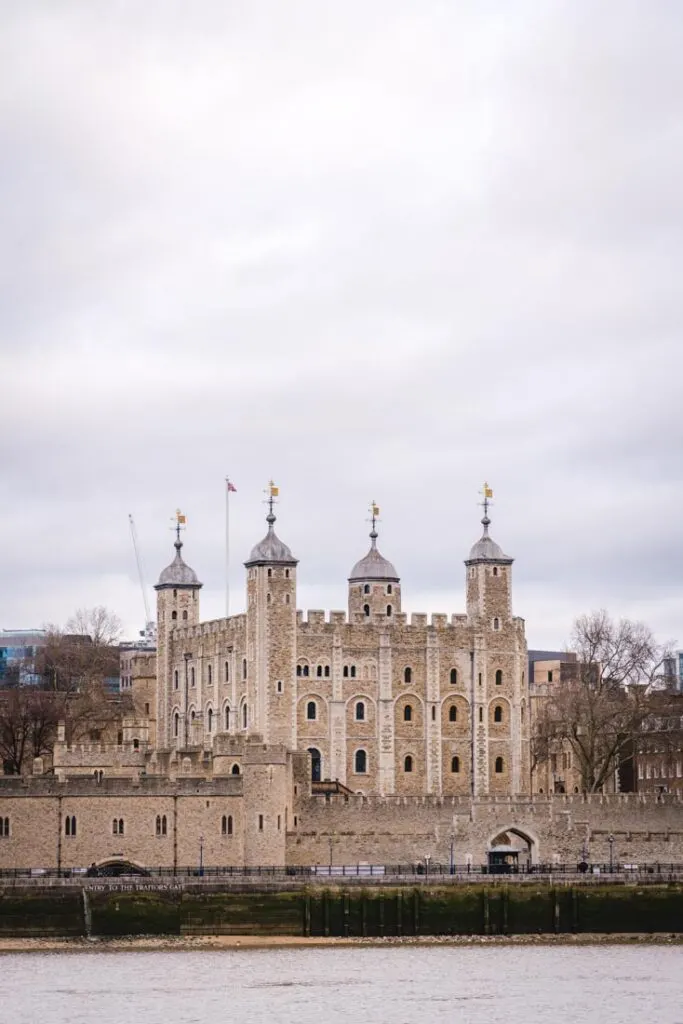 The construction of the Tower of London dates all the way back to 1066 under the rule of William the Bastard (otherwise known as William the Conqueror or William the First!)
Initially, the building was a simple timber structure, but this was quickly replaced by an impressive fortress in 1078. This was built over Roman fortifications that were part of the old city walls.
Amazingly, this first building was the White Tower, a stone fortress that still stands the test of time today.
Obviously the rest of the Tower of London looks completely unrecognisable. Over the centuries it has undergone a number of changes with different structures and fortifications added to it for accommodation, holding prisoners, and for storing ammunition.
As you can imagine, there have been a number of key events at the Tower of London over 1,000 years of history. As the executioner's tower, 112 people were executed here over a period of 400 years. These include Henry VIII's wives, political prisoners, and even German spies during World War II.
It's impossible talking about the whole history of the Tower in just a few paragraphs, but hopefully this gives you a good overview.
I promise you that going on a guide tour of the Tower of London is the best way of learning all about this astonishing site.
What to see at the Tower of London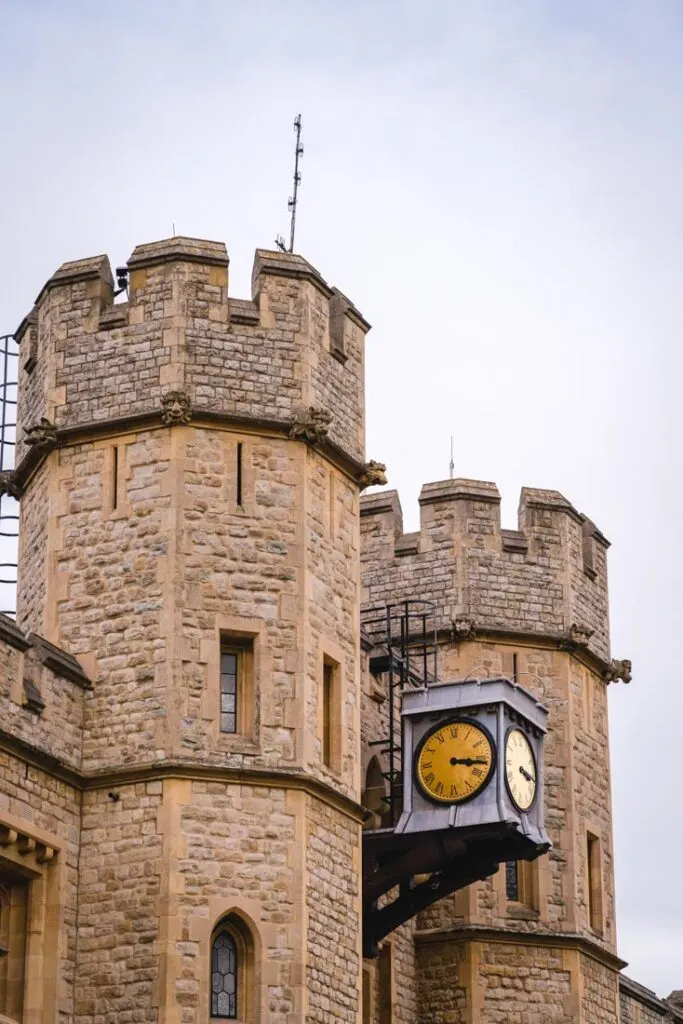 For me, the best way of learning about the Tower of London is going on a tour with a Yeoman Warder. These guys are the traditional Beefeaters who are part of the Queen's guard and have been protecting the Tower for centuries.
There are 33 Yeoman Warders in service, and they actually live in the Tower (not in the Tower itself, but in a row of cottages within the grounds).
As part of their duties, they run the tour groups. Obviously these guys know the history of the Tower better than anyone else, and they really bring all the horrible history to life.
We had Yeoman Warder Lawrence and he was brilliant. I learned more from him in an hour than anything I had researched beforehand.
These run every hour starting near the main entrance. The first tour is usually at 10am and the final tour is at 2.30pm.
The best bit is these Tower of London tours are included in your ticket, so they are free once you're inside.
The White Tower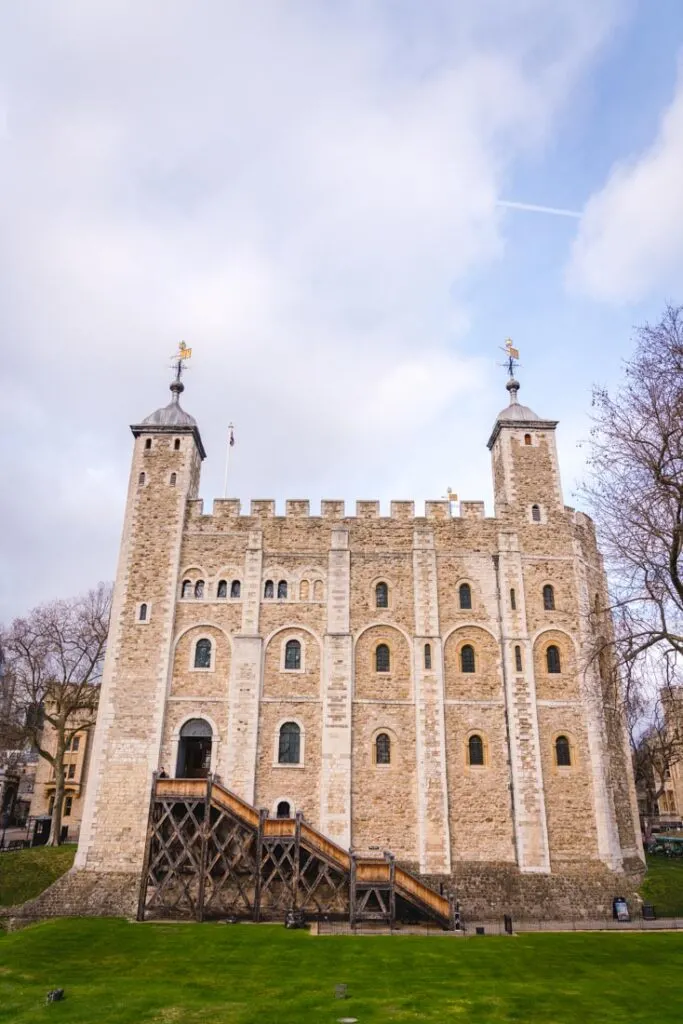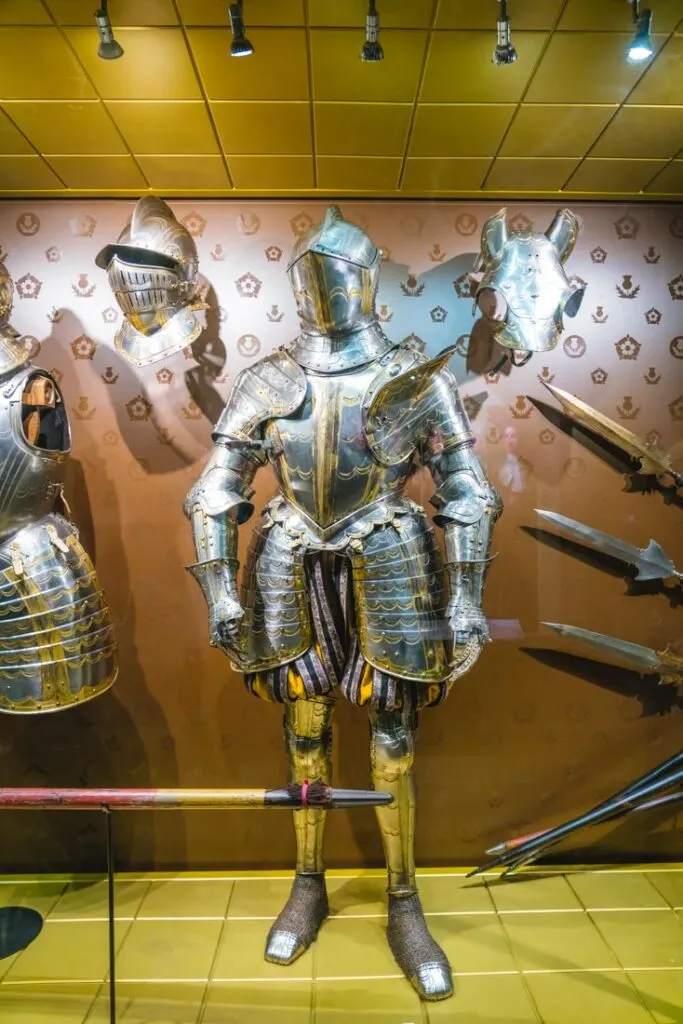 Right in the heart of the Tower of London is the White Tower. This is the oldest building in the grounds that dates back to 1078.
Even from looking at it, you can tell the White Tower was built to intimidate attackers – it just looks so solid (which is how it's survived 1,000 years including being bombed during World War II).
Inside the White Tower is a vast exhibition housing armour, cannons, swords, and there's even a small chapel in the tower too.
Some of the highlights include King Henry VIII's armour – he really was a big boy!
The Bloody Tower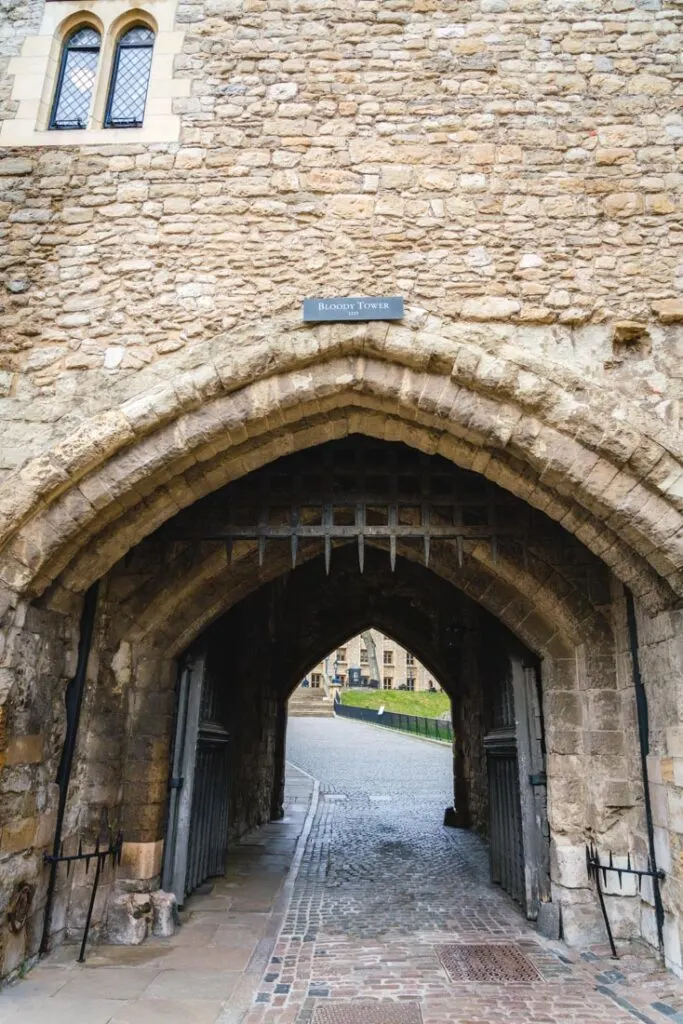 Originally known as the Garden Tower, it was renamed the Bloody Tower during the 16th century.
The story goes that a 12-year-old Edward V and his younger brother Richard (both princes) were imprisoned in the tower in 1483.
As they both had a direct claim to the throne, they were a nuisance to their uncle Richard. Then, mysteriously, the boys disappeared, murdered under brutal circumstances.
Year's later, the skeletons of two young boys were found in the basement of the Bloody Tower, hence the name.
Crown Jewels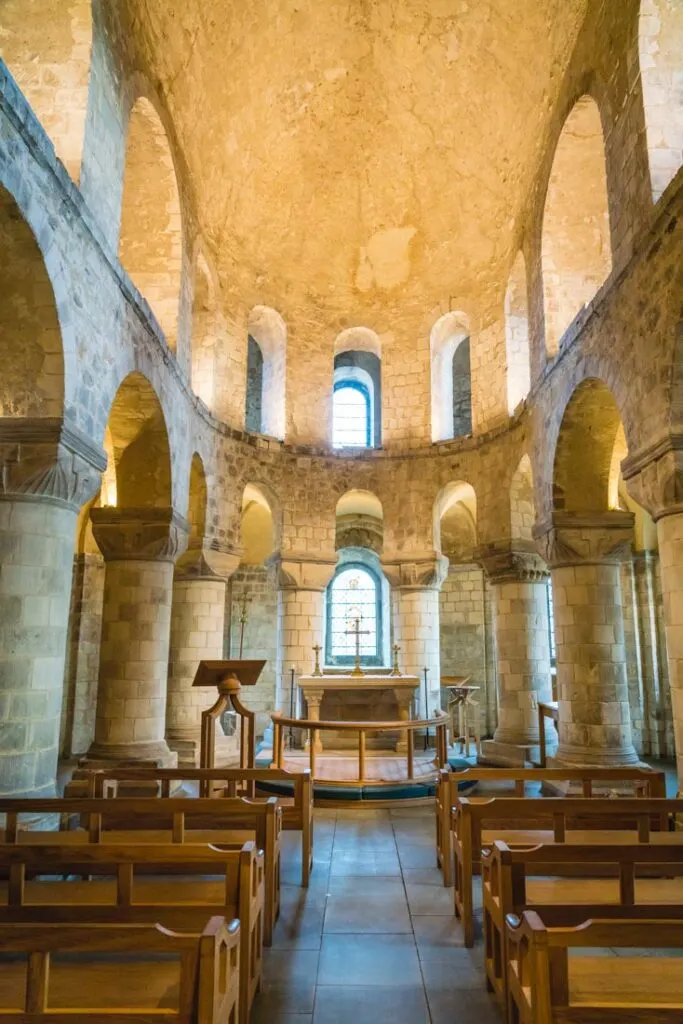 Want a shocking fact about the Crown Jewels? They're estimated to be worth between £3 to £5 BILLION. That's staggering, isn't it!?
The largest gem, the Cullinan I diamond, is found in the Sceptre with the Cross and is worth £400 million on its own. There are over 23,000 precious gems on display in crowns, swords, sceptres and rings.
Anyway, a highlight of visiting the Tower of London is seeing the Crown Jewels. This is the most complete collection of Royal regalia in the world, and the only set still in active use today. I'm not saying the Royal family invented bling, but considering there's a 227kg solid gold punch bowl that can hold up to 144 bottles of wine, I'm going to say the Royals know how to enjoy themselves.
Mint Street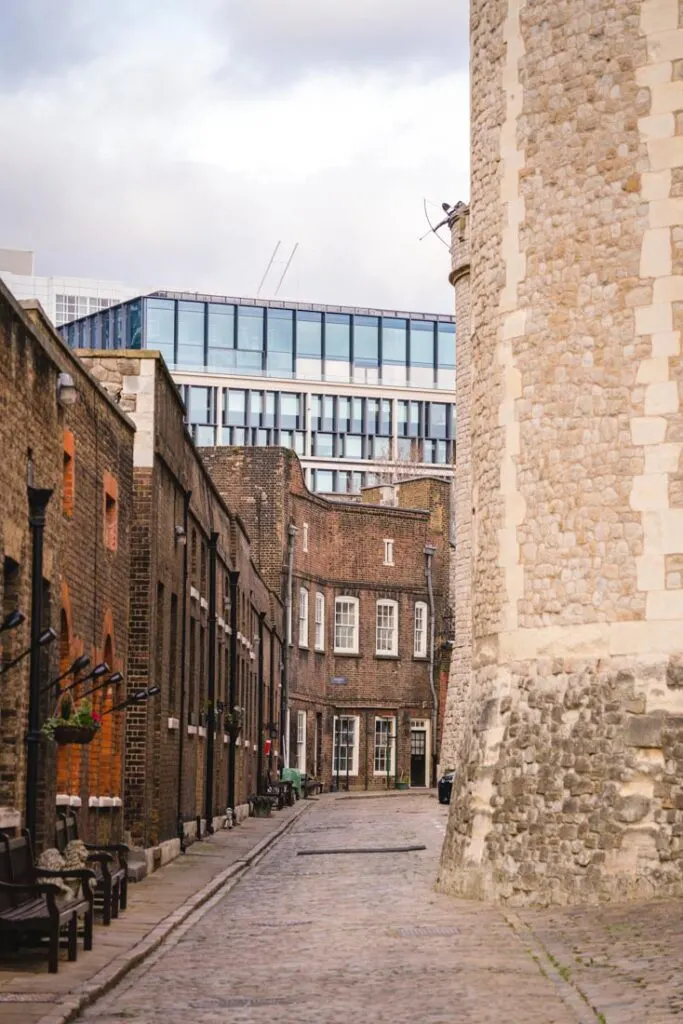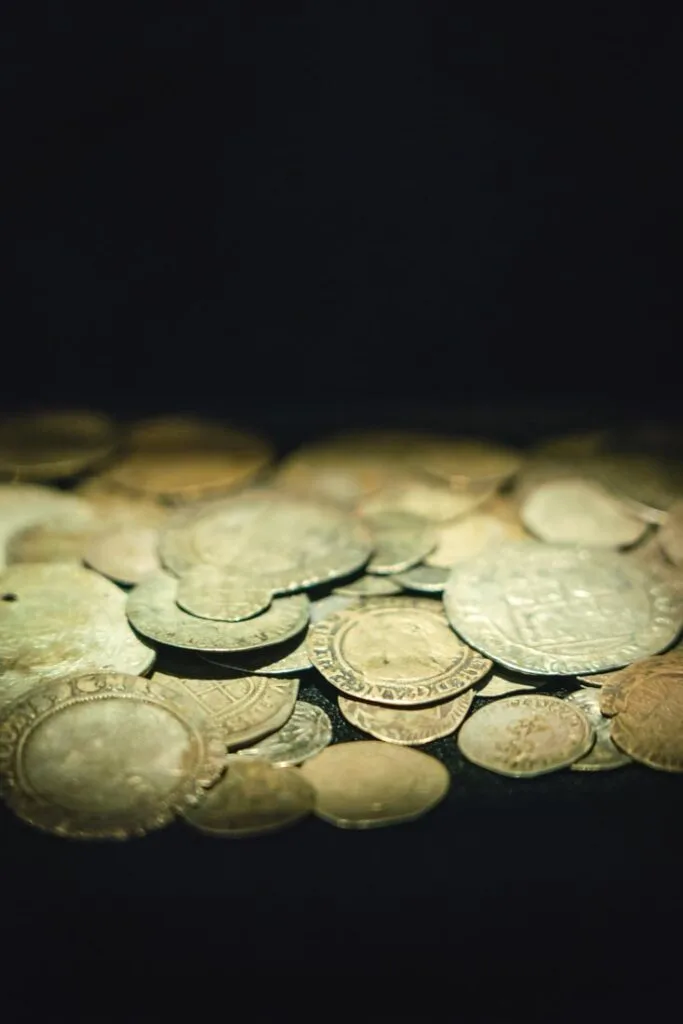 One area I found fascinating was Mint Street. I used to think the Tower of London was just castles and fortifications, but there are a couple of old-fashioned streets here too that wouldn't look out of place anywhere in London. One of those is Mint Street.
The Tower Mint was first established in 1279, and for 500 years all the coins in circulation around the country were produced here.
Also, and this was one of my favourite facts about the Tower of London – Sir Issac Newton was once Master of the Mint and lived in Mint Street! How cool is that!?
Ravens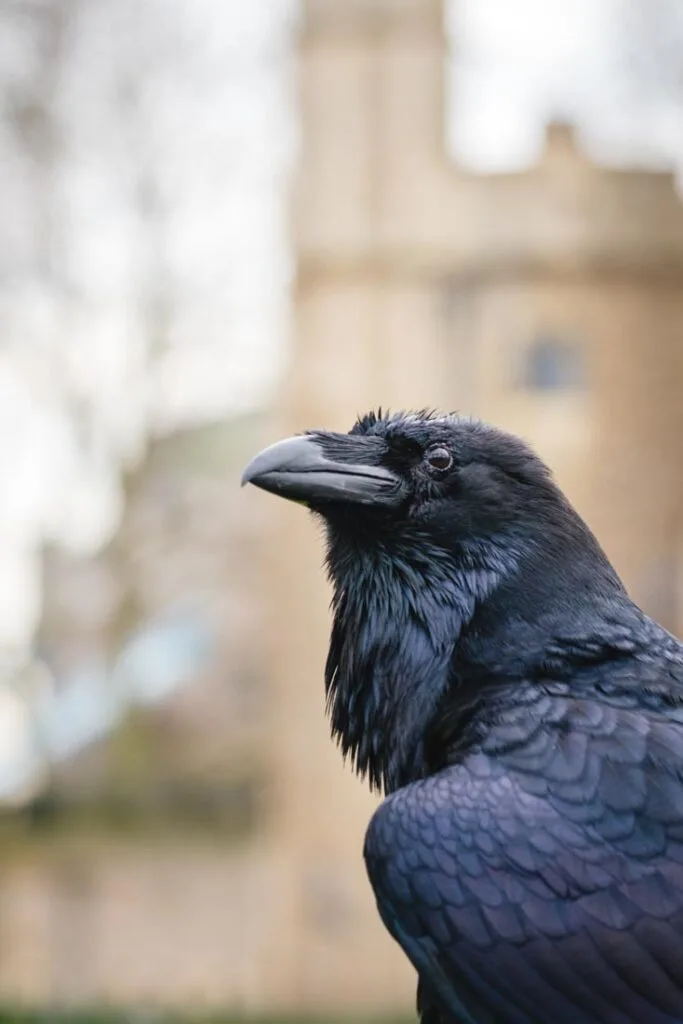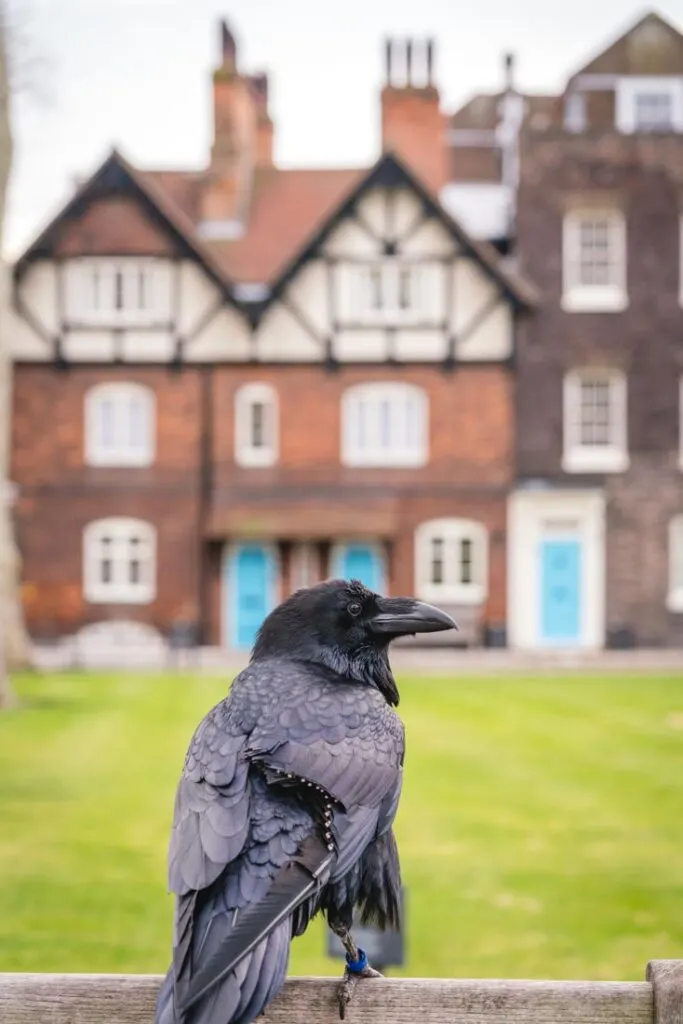 One of the most famous sights at the Tower of London are the jet-black ravens squawking.
Charles II is thought to have been the first to insist that the ravens of the Tower be protected after he was warned that the crown and the Tower itself would fall if they left.
The myth has it that kingdom and the Tower of London will fall if the six resident ravens ever leave the fortress. Thankfully, their wings are clipped so they're the resident birds who roam the grounds posing for photos.
Be careful though – they're always on the lookout for food and their beaks are incredibly strong! You have been warned.
Getting to the Tower of London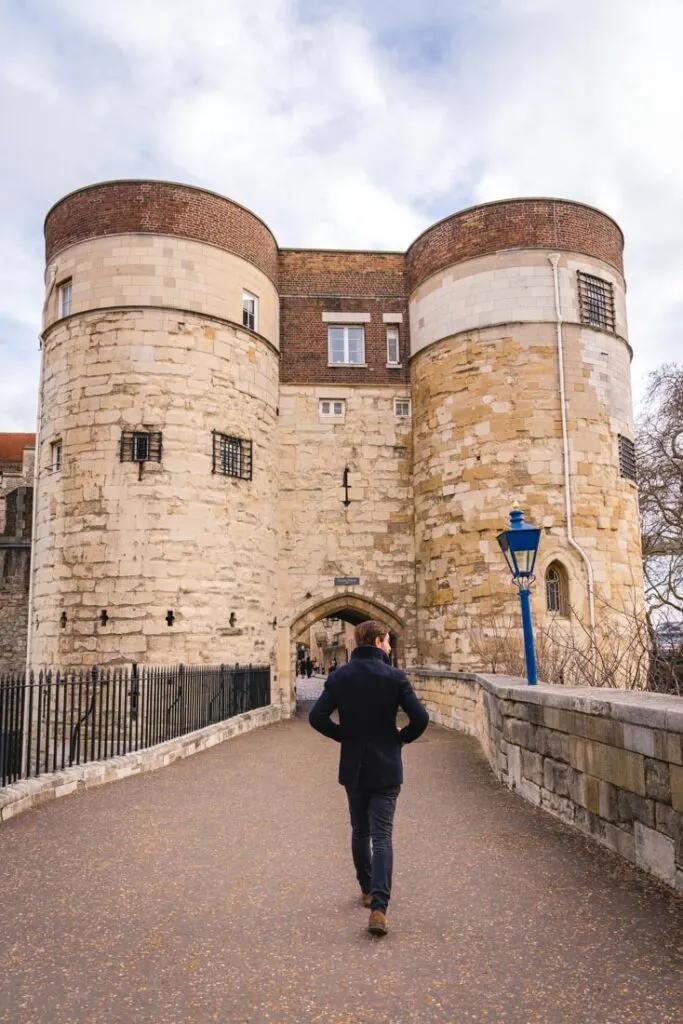 Getting to the Tower of London is super easy. Here are all the best options:
Tube – This is the option I usually go for. The nearest tube station is Tower Hill, which is on the District (green) and Circle (yellow) lines. From this station, it is a five minute walk to the Tower.
Another good option is getting the tube to London Bridge. From there you can walk to City Hall, over Tower Bridge, and approach the Tower of London from that way. This is about a 15-minute walk but it's a cool way of seeing the Tower before visiting.
Bus – Bus services 15, 42, 78, 100 and RVI all stop near the Tower of London. You can pay for the bus via your Oyster card or with a contactless card.
Hop on, hop off bus – Another bus option are all the London sightseeing busses. All of these stop off at the Tower of London. It's also included on the London Pass
Boat – Not everyone realises you can get to the Tower of London by boat. The Thames River Boat service stops at Tower Pier. If you fancy a boat tour on the Thames, this is a great way of visiting the Tower.
Taxi – Obviously you can catch a taxi to the Tower, but I wouldn't recommend it. Because of its central location and as one of the most popular places to visit, taxis can be slow and expensive.
Tower of London tickets (with a discount!)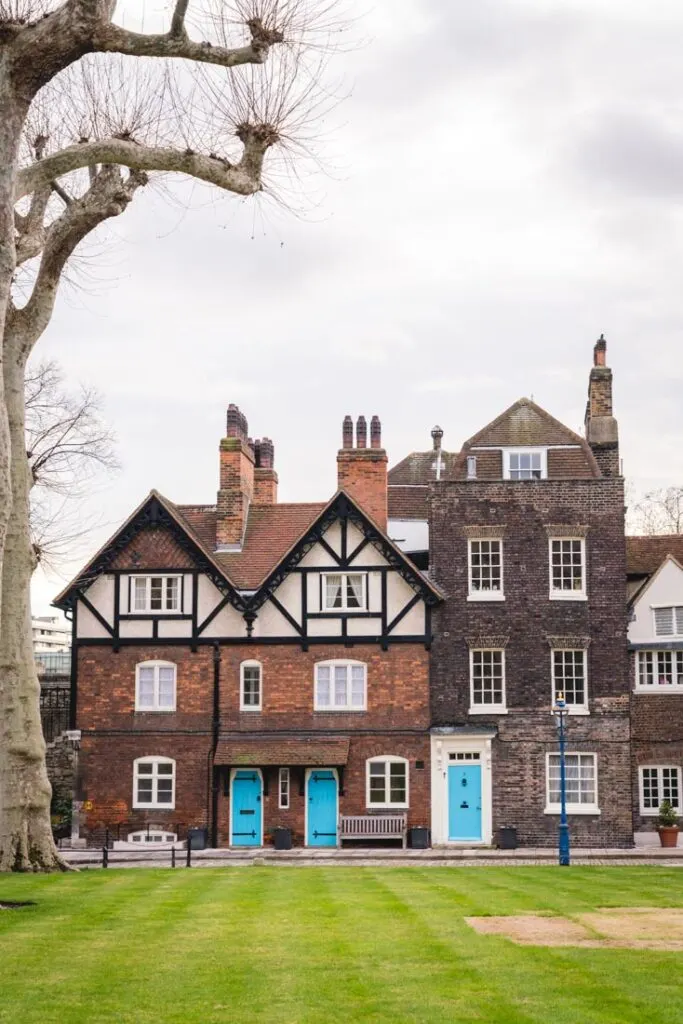 The Tower of London might seem expensive, but I promise you it's well worth the ticket price.
If you rock up on the day, a ticket costs:
Adult – £29.90 peak, £28.90 off-peak
Child (age 5-15) – £14.90 peak, £14.40 off-peak
Concession (age 65+, 16-17, full time student, disabled visitors) – £24.00 peak, £23.20 off-peak
Child under 5 years – Free
There are also family tickets available for the Tower of London as follows:
Family saver 1 (1 adult and up to 3 children aged 5-15) – £52.20 peak, £50.50 off-peak
Family saver 2 (2 adults and up to 3 children aged 5-15) – £82.10 peak, £79.40 off-peak
However, if you want to save some money, especially if you're travelling as a family, then use the National Lottery day out and you can save £25 off your overall ticket price. Our tickets should've cost £57.80 but instead only cost £32.80 – how's that for saving money on a fun day out!?
You can also save a bit of money off the Tower of London tickets when buying them online.
What does a Tower of London ticket include?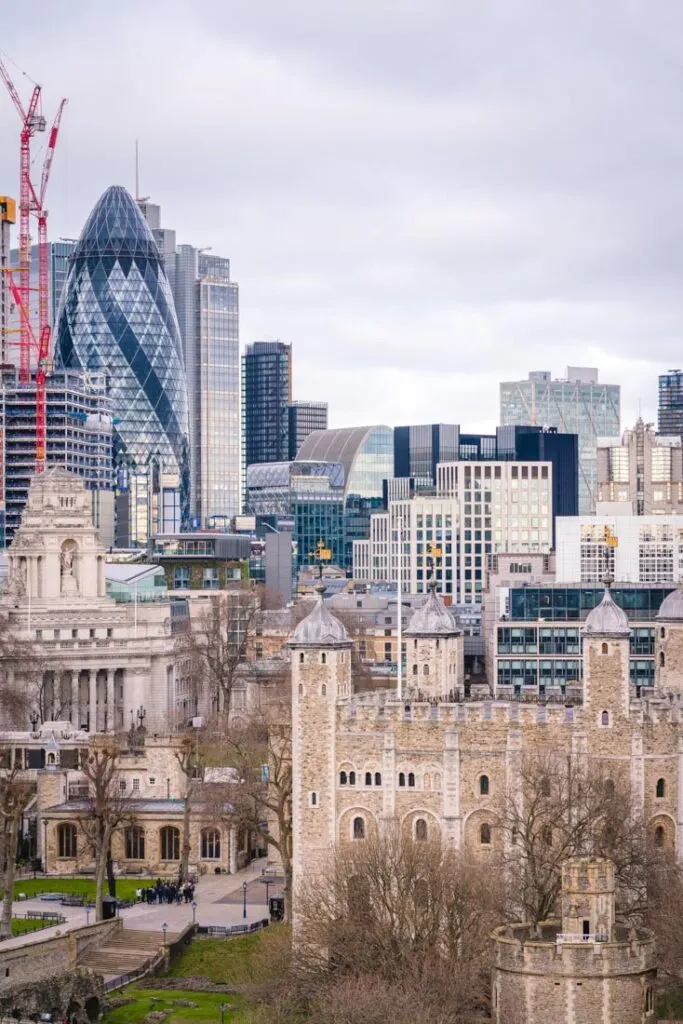 Your standard ticket includes all of the following:
Entry into the White Tower, the Crown Jewels and the Chapel of St Peter
Entry to the Bloody Tower, the Beauchamp Tower, the Medieval Palace, the Royal Mint Exhibition, and the Battlements too
A tour of the Tower of London with a Yeoman Warder.
If you want, you can purchase an audio guide for £5 per person (£4 for children). These can be collected from the Tower of London shop before you go in.
Tower of London opening times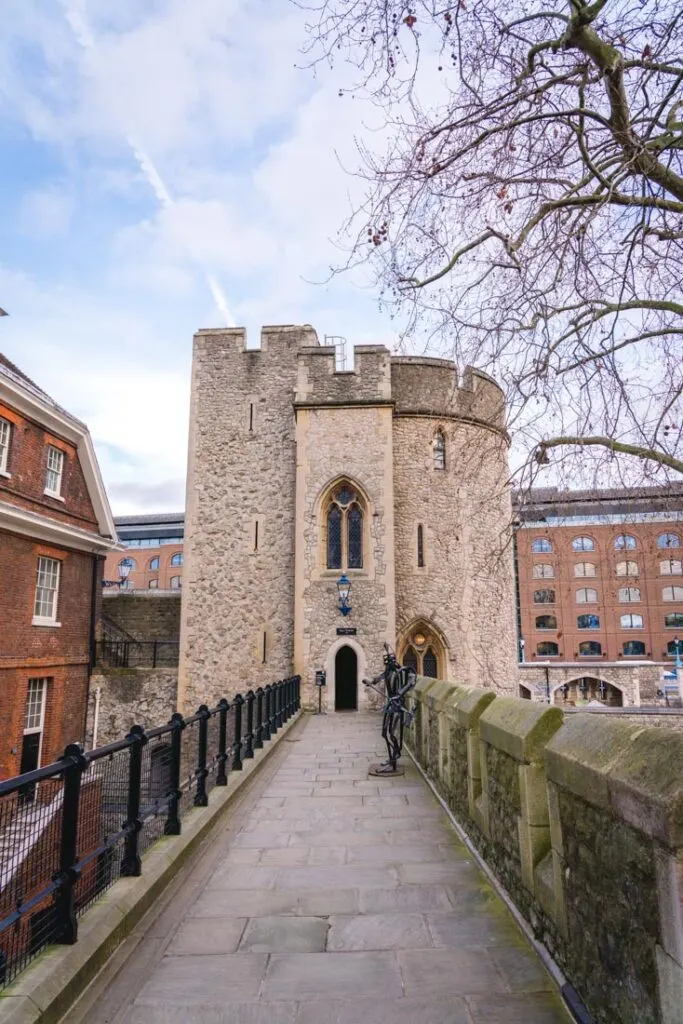 If you're planning your day out in London, here are the Tower of London opening times.
Summer (1st March – 31st October)
Sunday – Monday: 10am – 5.30pm
Tuesday – Saturday: 9am – 5.30pm
Winter (1st November – 28th February)
Sunday – Monday: 10am – 4.30pm
Tuesday – Saturday: 9am – 4.30pm
The Tower is closed on December 24-26th and January 1st.
Last admission is usually between 1 hour before it closes.
However, I would really recommend 2 to 3 hours here, so make sure you factor that in. You really don't want to be rushing through a place like the Tower of London!
It goes without saying, but if you want a quiet time with less people walking around, your best bet is visiting in the afternoon, early in the week, during winter.
I know this doesn't seem like the best time to visit, but that's when I went and by 4pm we genuinely had the place to ourselves!
Other National Lottery days out in Britain
If you're looking for something a bit different, here are a few of the other National Lottery days out in England you can do.
Tower Bridge
Next to the Tower of London is Tower Bridge. Again, this is one of the most iconic images of London.
Did you know you can climb up to the top of Tower Bridge though for some of the best views of London? I've done it before and it's an amazing experience.
If you want to learn more about Tower Bridge, then check out this amazing guide packed full of information on what to do here.
ZipWorld
This is without a doubt one of my favourite adventure activities in the UK. I went here a couple of years ago and it is such an adrenaline rush.
ZipWorld is home to the fastest zipline in the world hitting speeds of 125 miles per hour. Yes, you read that right. Crazy, right?
Located in Penrhyn Quarry in North Wales, the Velocity2 zipline takes you over a disused quarry with the slate hills all around you. This really is an amazing day out for the whole family.
To give you a good idea of what this is like, you can check out my North Wales vlog here.
Stonehenge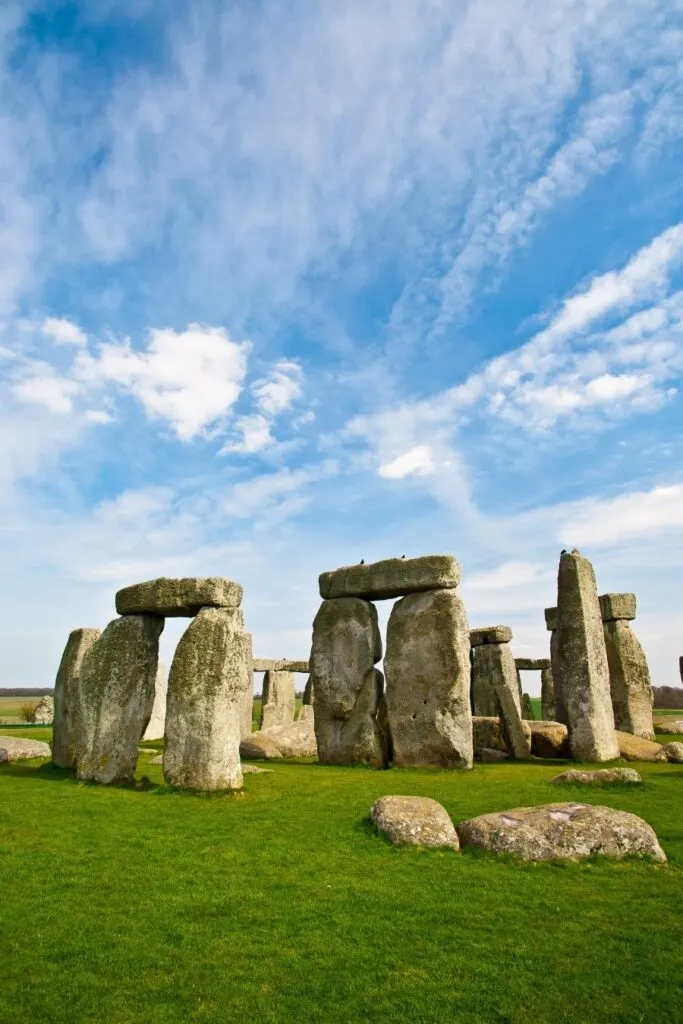 If this isn't on your Great British Bucket List, it should be. Stonehenge is one of the most visited attractions in England for a reason.
For the last 4000-5000 years, the prehistoric monument of Stonehenge has delighted people from all over the world.
To this day, people still don't know why the giant monoliths were erected, which is part of its beauty and mystery. On a visit to Stonehenge you can see how builders worked and walk amongst the Neolithic houses to experience how they lived.
The Eden Project
The Eden Project in Cornwall is home to the world's largest indoor rainforest. These tropical domes contain steamy jungles, waterfalls and even a canopy walkway that takes you above the treetops.
It's a great place for all the family, and it really brings to life the importance of plants and nature in our environment. The Eden Project is also home to vast sculptures, beautiful outdoor gardens and a charming café too. There's even a brand-new hotel there for your day out!
Silverstone Interactive Museum
Now this is something I would absolutely love to do. At the Silverstone Interactive Museum you can learn all about the history of British motorsport. There are over 60 interactive elements and you can experience the Ultimate Lap of Silverstone in a 360-degree cinema.
You can also learn how to pilot a WW2 plane and get behind the wheel of a replica grand prix car – this is as close as I'll ever get to a F1 car! If you love Forumla 1 and want to learn all about Lewis Hamilton, Damon Hill, Jackie Stewart and Sir Stirling Moss (to name but a few British F1 legends), then this is the place to do it.
---
This post was in association with Visit England promoting National Lottery Days Out in Britain. As always, all views are entirely my own and without bias.
If you're looking for more inspiration when planning your next city break this spring, head to VisitEngland.com/escape.
Planning on visiting Tower of London soon? If you have any questions at all, let me know in the comments below!
Like this blog post? Then Pin it for the future!