From watching the President light the National Tree to sledding down Capitol Hill, here are the best things to do in Washington DC in winter!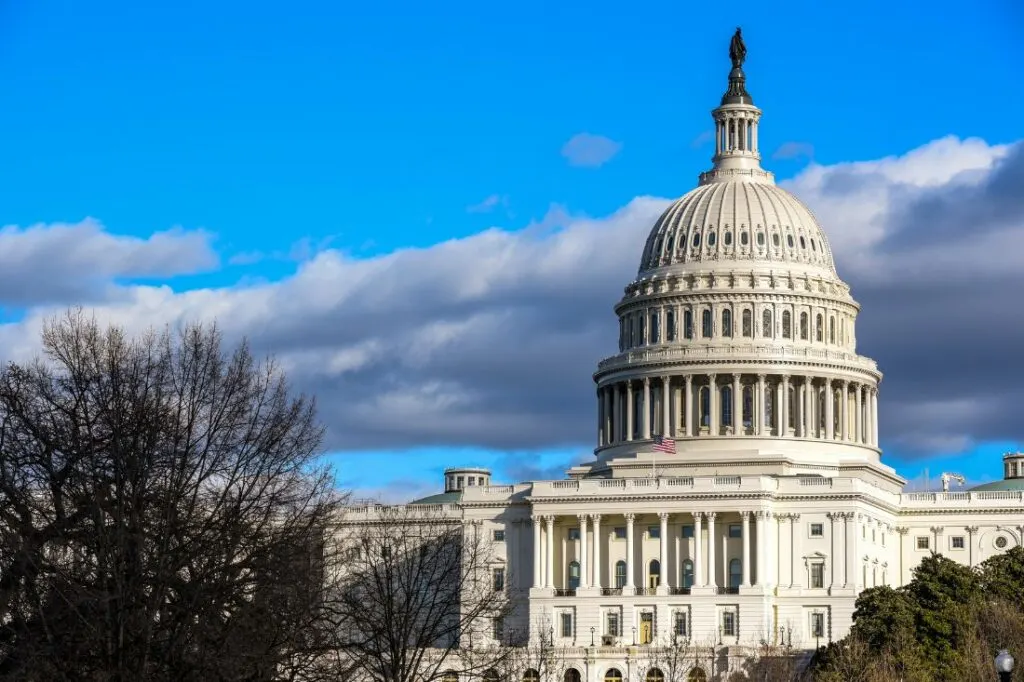 Washington DC won't be the place that pops into your head when someone mentions the words 'winter wonderland'. However, I'm here to tell you why travelling to the US capital city in winter is the perfect time to visit.
I love Washington DC. It's got it all: cool neighbourhoods, great places to eat, plus it's the cultural centre of the US. The history practically radiates from its walls.
And look, summer is good, but it's busy. The queues are long, the streets are packed full of tourists, and it's so hot you genuinely need to sip water with every step.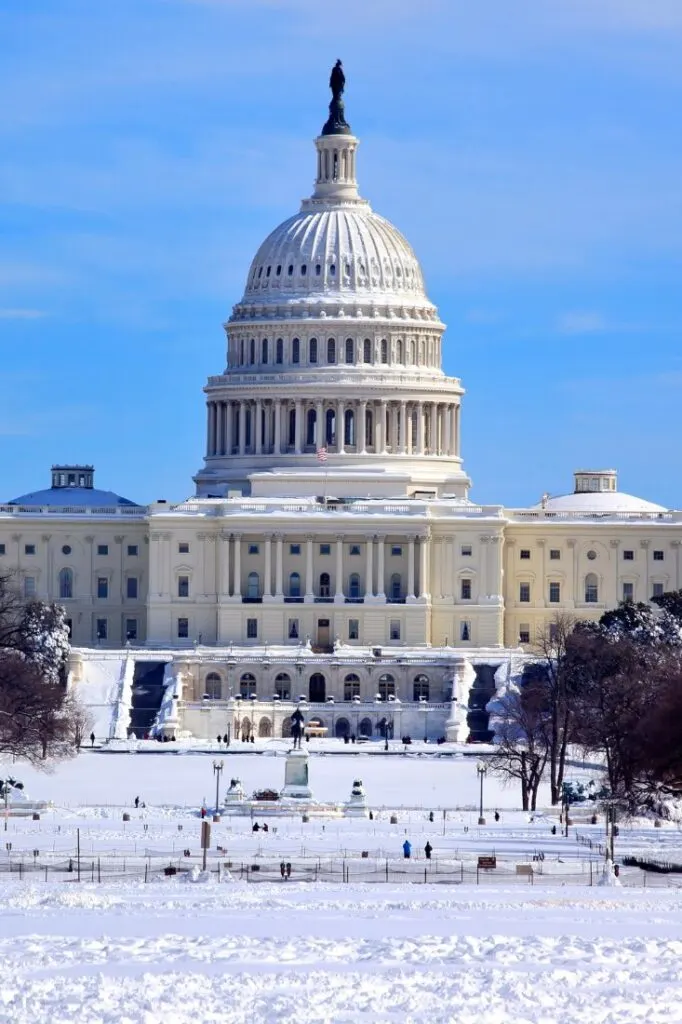 Washington DC in winter is much quieter. It's cold, sure, but that brings the chance of snow – which opens up so many more opportunities for awesome winter activities!
Sledding, snowball fights, cosying up in a cafe – the whole lot. And that's before we even get started on the festive events around Christmas.
So without further ado, let's get into it. Hopefully this blog post will help plan your trip to this incredible city!
Heading to Washington DC in spring instead? Check out my blog on the best activities.
Weather in Washington DC in winter
Washington DC is chilly in winter, and sees around a week of rain each month on average.
Temperatures start out low in December, peaking at 9°C (48.2°F) and creeping down to -1°C (30.2°F).
January is often DC's coldest month, seeing highs of just 6°C (42.8°F) and lows that'll see you shivering at -4°C (24.8°F).
February is only slightly less cold: expect to be your warmest at 8°C (46.4°F), but remember to wrap up in the mornings and evenings – it's not uncommon for it to reach -3°C (26.6°F).
---
Things to do in Washington DC in winter
Watch the lighting of the National Christmas Tree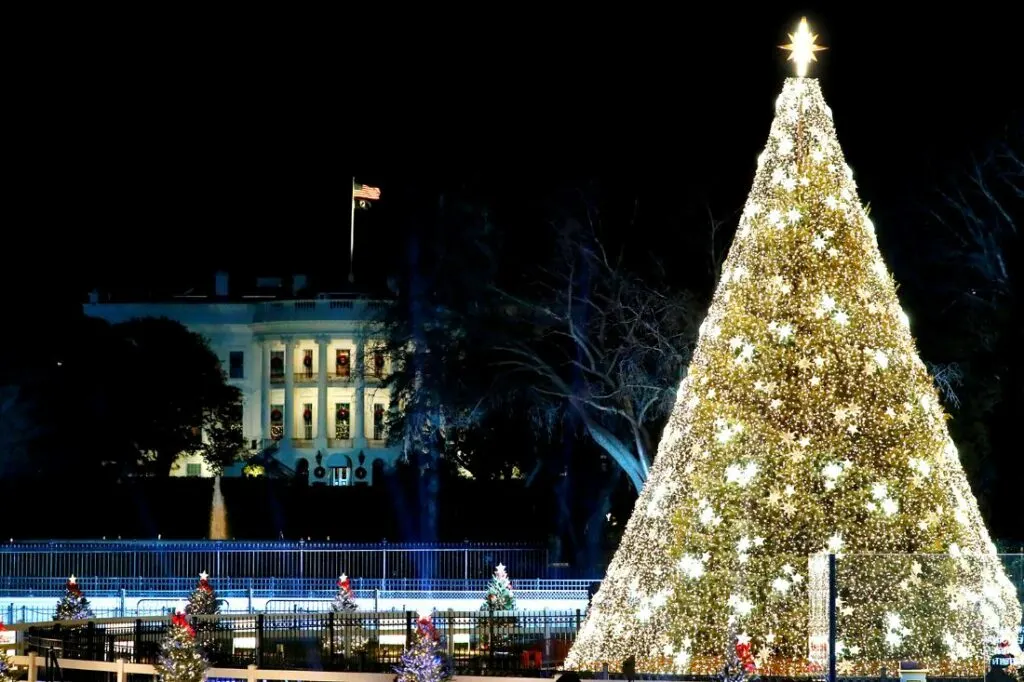 DC isn't just home to any old Christmas tree lighting. Nope, this is the National Christmas Tree – that's why its annual lighting is broadcast on CBS all over the US. It's also traditionally lit by the US president and first lady, so that's something.
As well as seeing the president up close and personal (or at least, as near as you'll probably ever get), there are musical performances too and previous line-ups have included Shania Twain, H.E.R and LL Cool J.
Welcome in the Year of the Dragon at the Chinese New Year Parade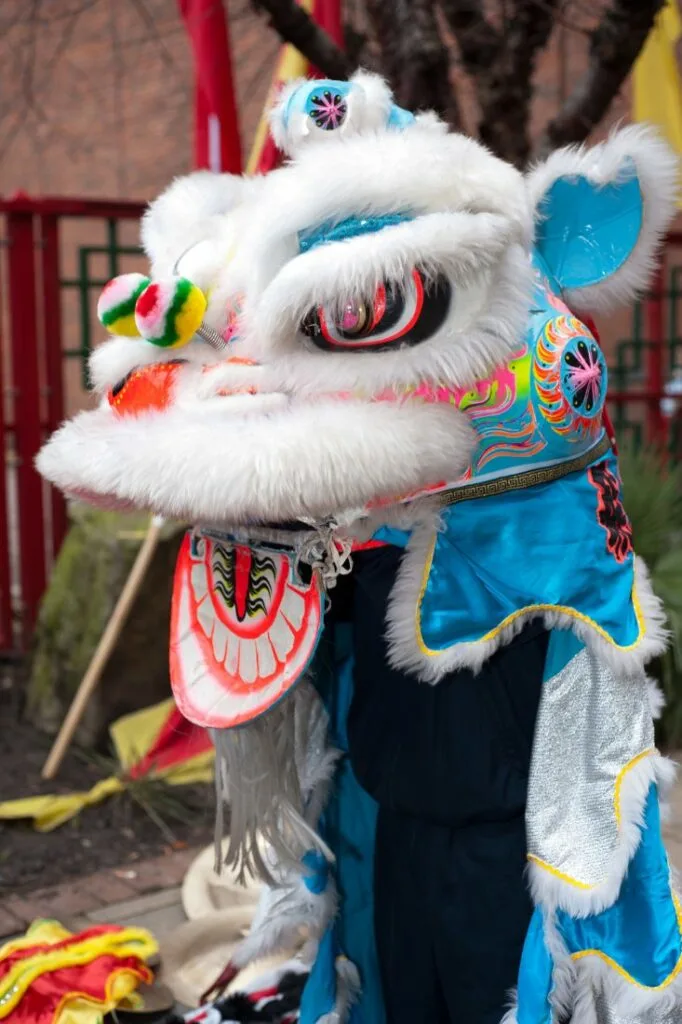 Washington DC is a great city to ring in Chinese New Year, and 2024 will be no exception as the Year of the Dragon begins.
Chinese New Year falls in early February next year, and there will be celebrations throughout the city. As well as celebrations in Chinatown, the city throws an annual Chinese New Year parade. This isn't one to miss: expect large, decorative floats, Chinese folk dancers, firecrackers and more.
Glide around the ice at Washington Harbour Ice Rink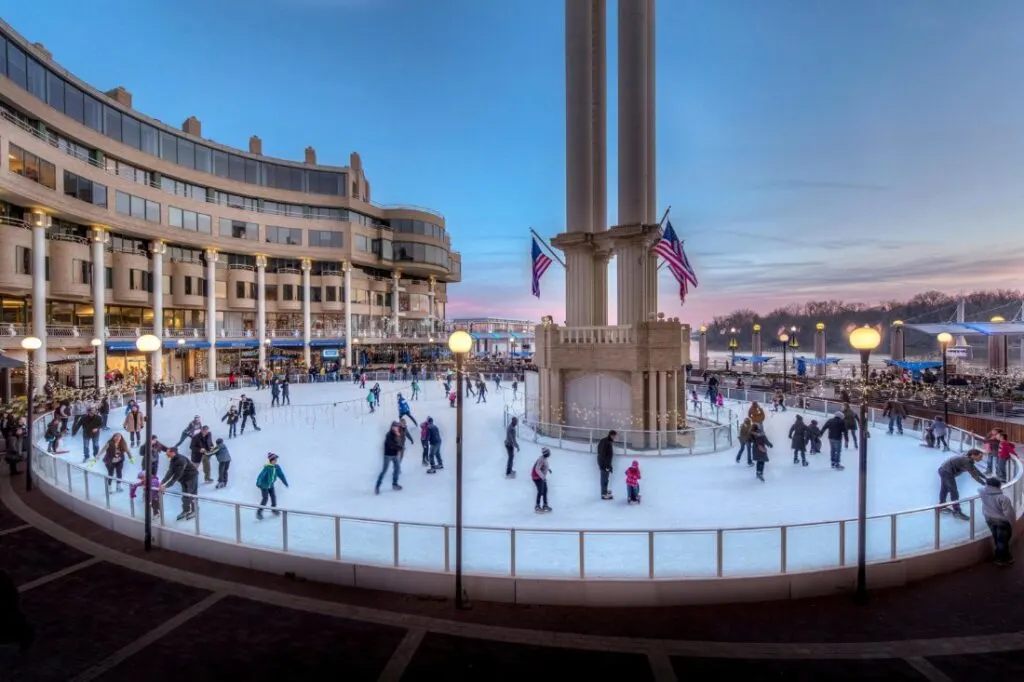 Love getting out on the ice? You're planning a trip to the right place. Ice skating is one of the best Washington DC winter activities by far.
There are a few different places to go skating, but the best by far is the Washington Harbour Ice Rink. It's also the largest outdoor rink in the city, covering a whopping 12,000 square miles.
Take part in a snowball fight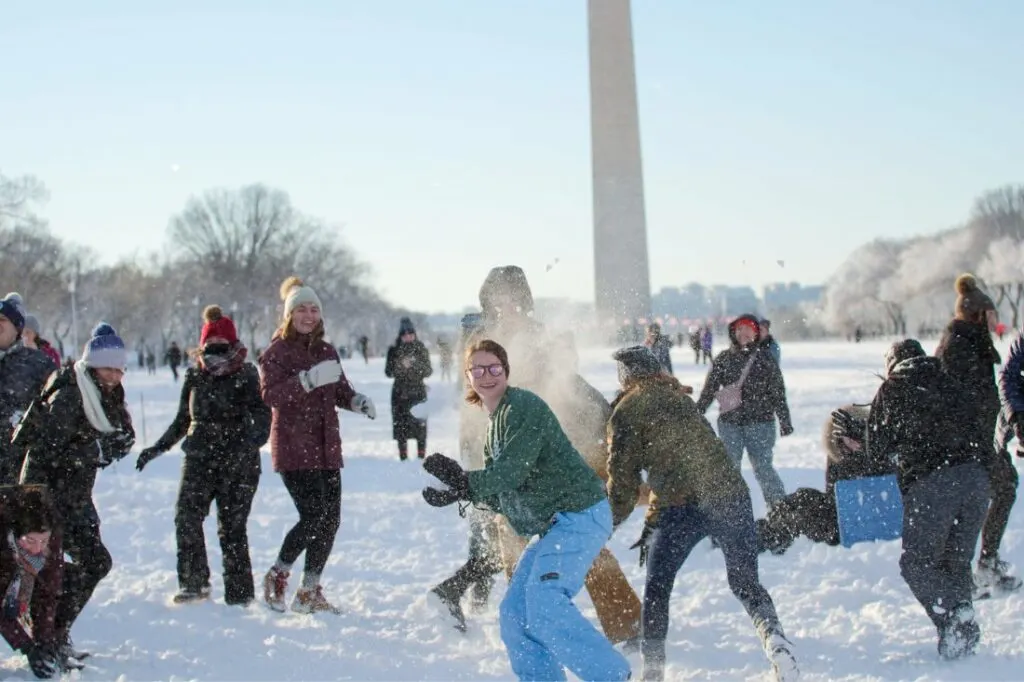 It doesn't snow every winter in Washington DC. But when it does, it's a proper treat.
So, if you're lucky enough to visit when it's snowing, make sure you join one of the city's snowball fights! I'm not talking about joining some random people in the park – these are proper organised events hosted by the Washington DC Snowball Fight Association.
Yep, it's a real thing. Make sure to follow their Facebook page for event announcements.
Explore the Downtown Holiday Market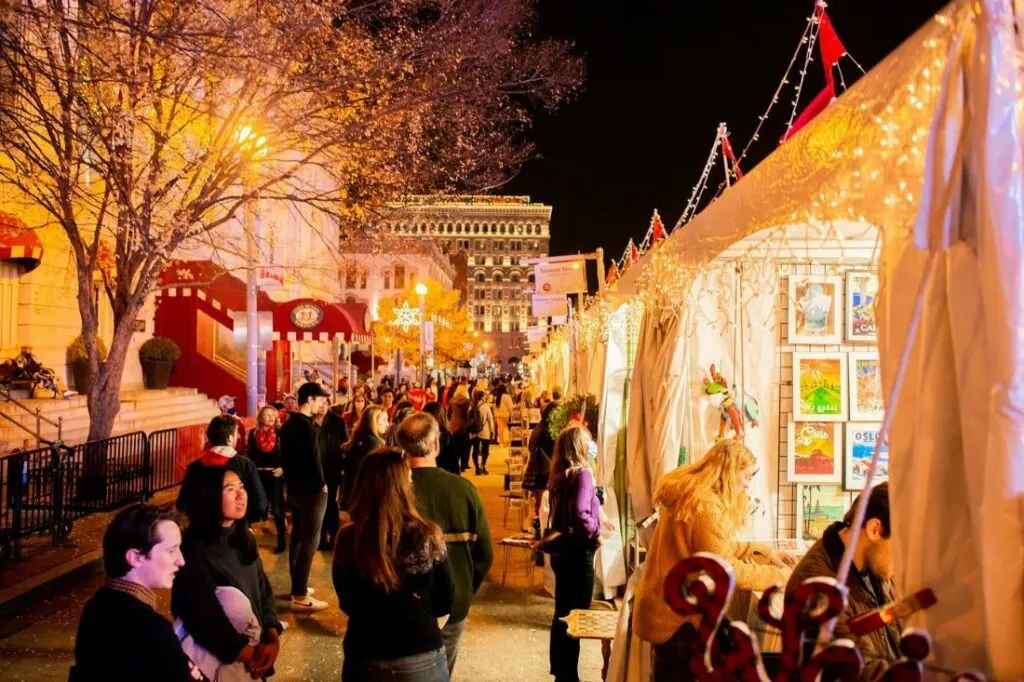 I love a Christmas market. Tasty bites, warming drinks, quirky odds and ends on every corner. What more could you want?
DC's Downtown Holiday Market has got all of that and more. With more than 70 exhibitors it's a great place to do a bit of Christmas shopping. But it's also a great place just to wander around, enjoy the music from live performers, and soak up the atmosphere.
Marvel at the Holiday Boat Parade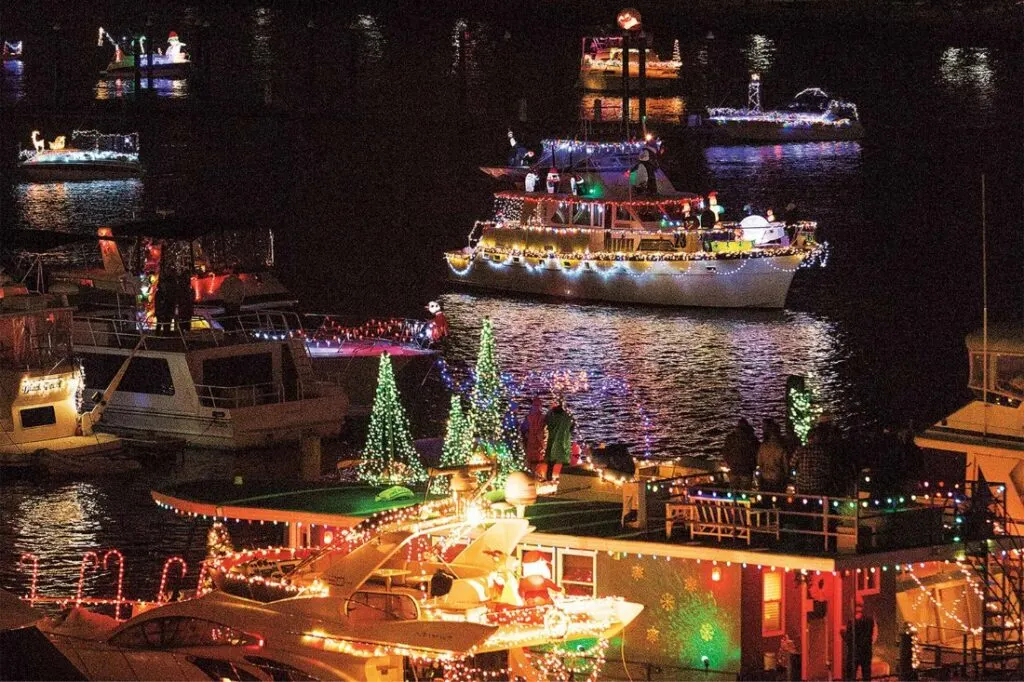 A different kind of festive parade than one you'll normally see, don't miss the Holiday Boat Parade when visiting Washington DC in December.
This event sees a succession of 60 brilliantly decorated boats sail along the Washington Channel, which you can view from the Wharf. It's free to attend, and there's tons of festivity on land too: from ornament (or face) decorating, to roasting s'mores, to sipping winter warmers.
Have the Christmas at Mount Vernon experience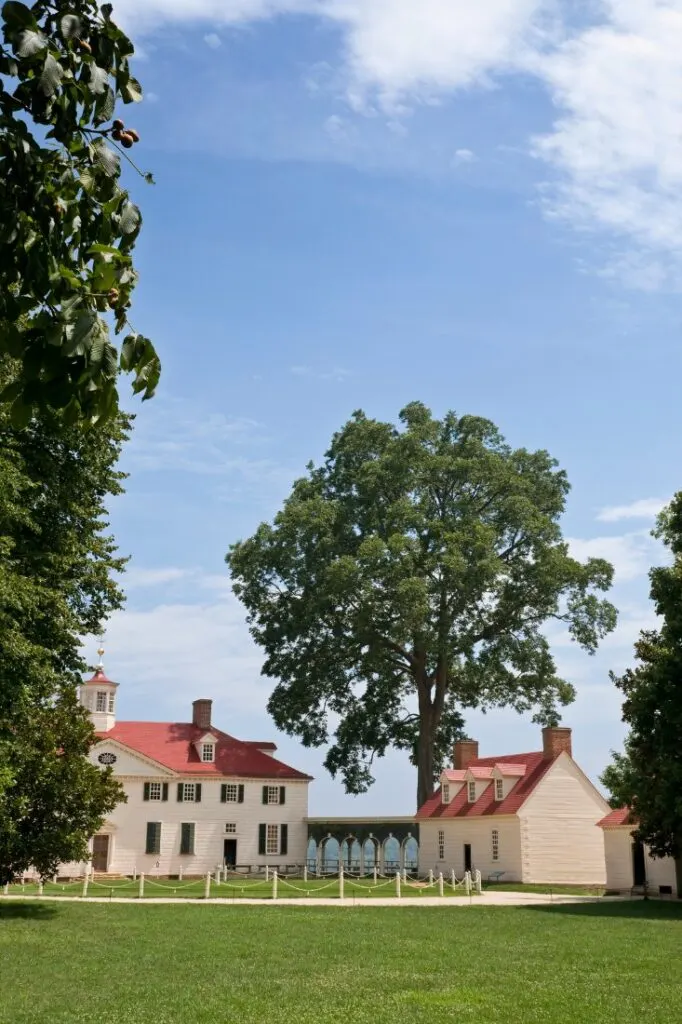 Mount Vernon is actually in Alexandria, Virginia, but it's a quick and simple trip from DC. Famous as the home of first US president George Washington and his wife, it's one of the most frequently visited spots in the country.
At Christmas, this famous estate transforms into a winter wonderland with twinkling lights, festive activities and tours, even fireworks.
Escape the cold at a museum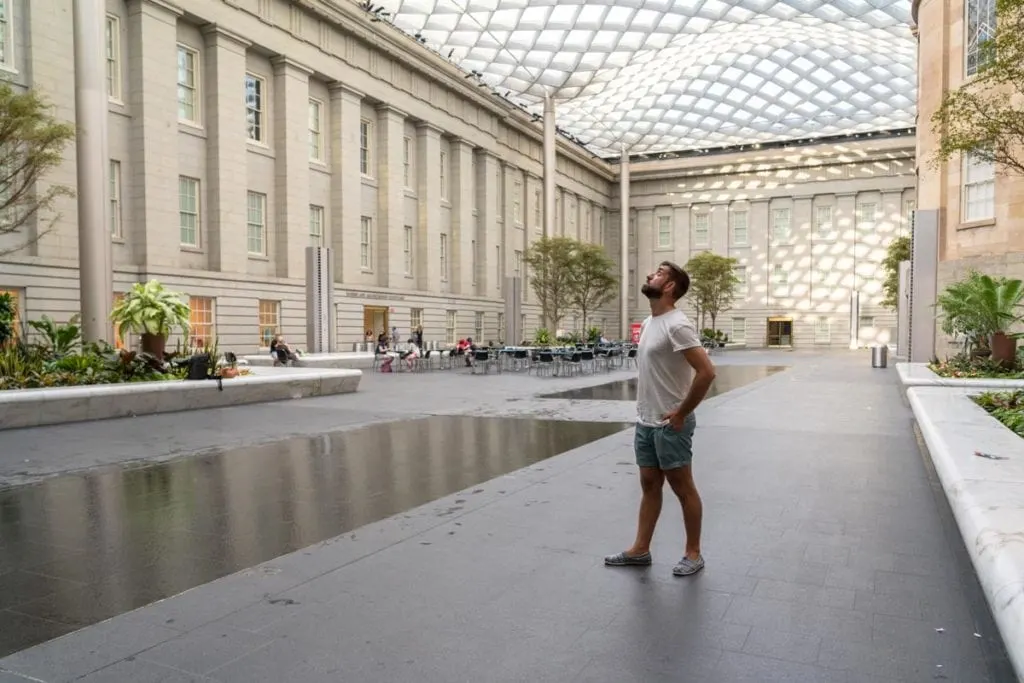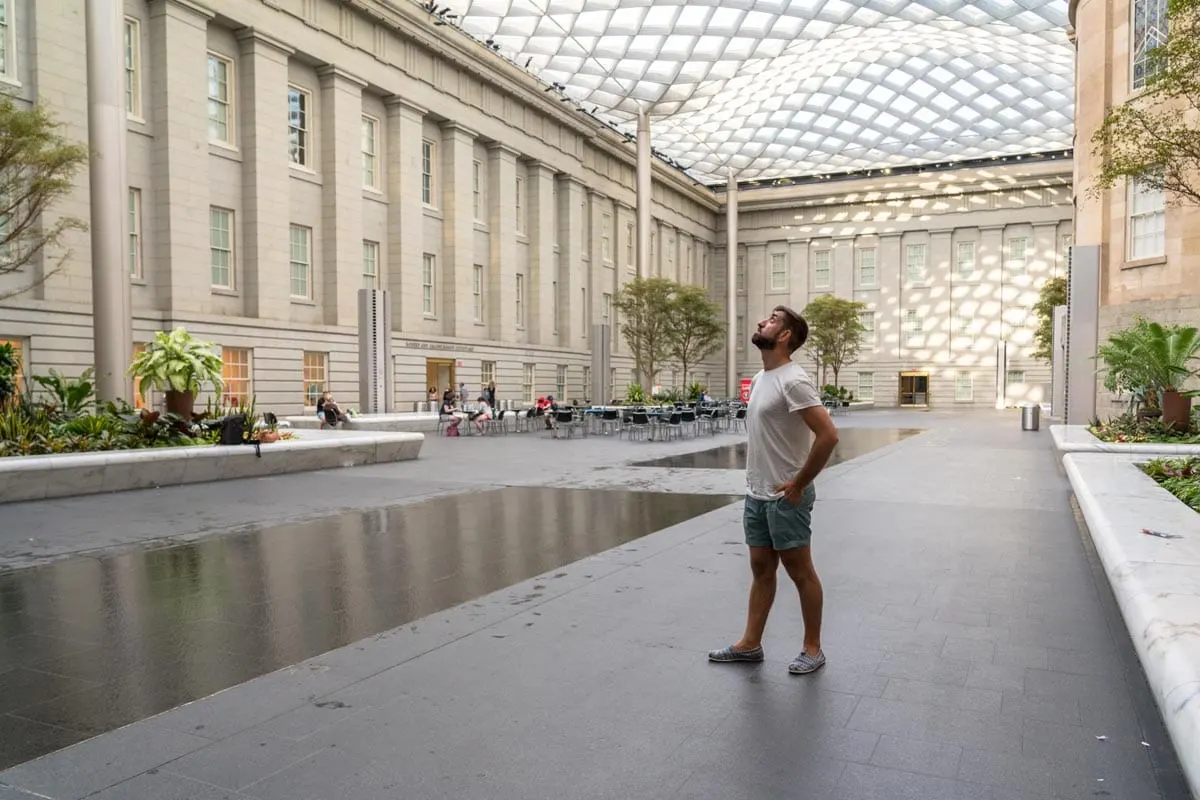 Happen to be in DC on a day where temperatures reach the minuses? No problemo: this city has more than its fair share of museums to escape the cold in.
After all, with the Smithsonian Institute, you're honestly spoiled for choice. Take your pick between the Air and Space Museum, the African American Museum, the Natural History Museum and many, many more.
Or warm up in an art gallery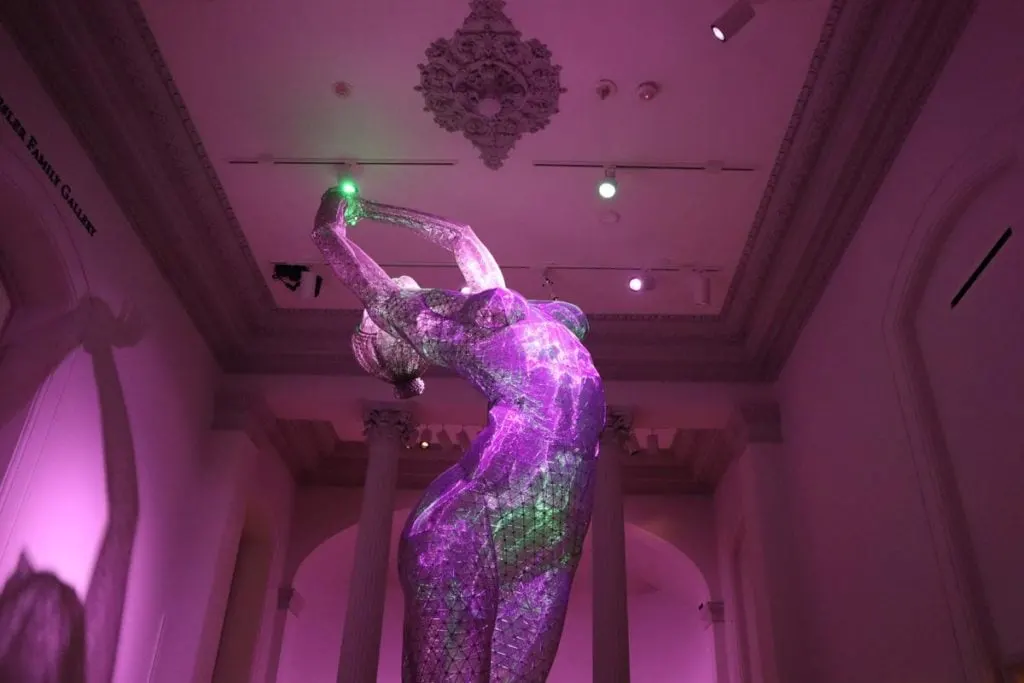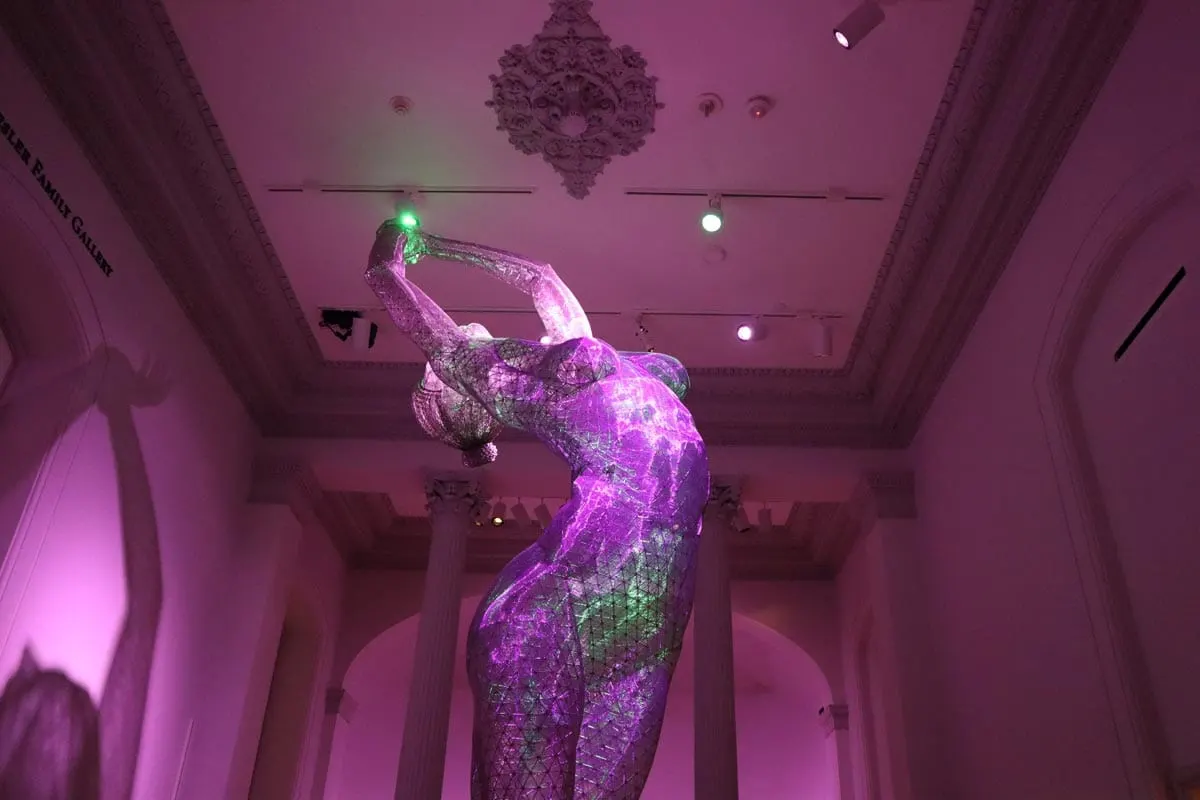 If art is more to your taste, while away the time in one of the many galleries, also part of the Smithsonian Institute. Once again, there's something for everyone: from modern art and sculpture at the Hirshhorn Museum to the African Art Museum or the Freer Gallery.
Outside of the Smithsonian, there's the famous National Gallery of Art, home to pieces from Raphael to Leonardo da Vinci.
Only in Washington for a few days? Check out my 3-day itinerary to pack in as many of the key attractions and landmarks as you can!
Go sledding on Capitol Hill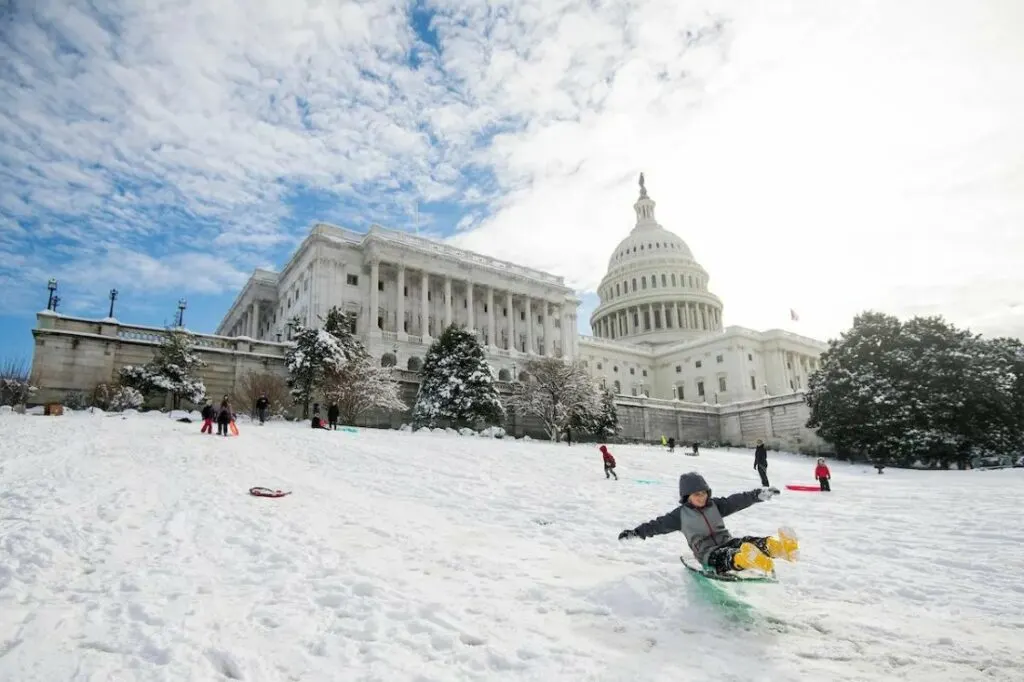 If – again, if – it snows on your trip, then this is an experience you won't want to miss. Sledding from Capitol Hill is hands down one of the coolest Washington DC winter activities. I mean that literally and figuratively.
Now, even if it does snow, it's not guaranteed you'll be able to do this. Sledding at Capitol Hill is at the discretion of the AOC, but occasionally, if it snows enough, the West Front opens up during the day for wintery fun. Definitely keep an eye out!
Become a Human Hungry Hippo on Ice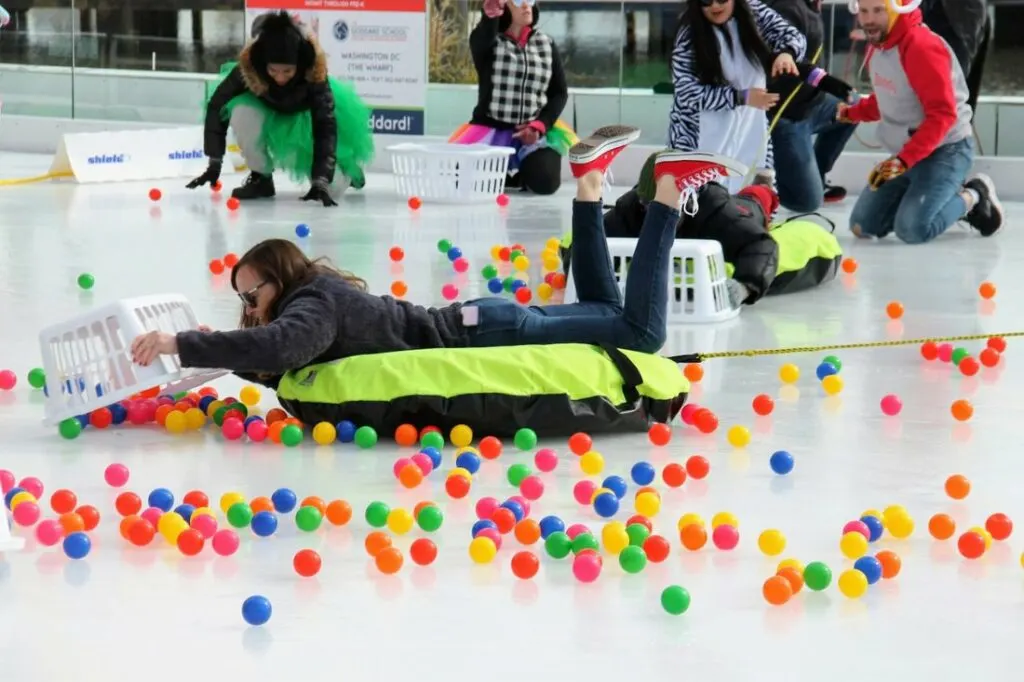 Ever played the Hungry Hippo board game? Well, here's where you can bring it to life.
Taking place on the ice rink at The Wharf, Hungry Human Hippos is a tournament that takes place in January and February. Teams ride on inflatable tubes and compete to collect as many balls (representing food) as they can within their baskets.
You'll need to be in the area for a while to actually compete, but definitely go and watch a game if you can.
Catch a classic at the Shakespeare Theatre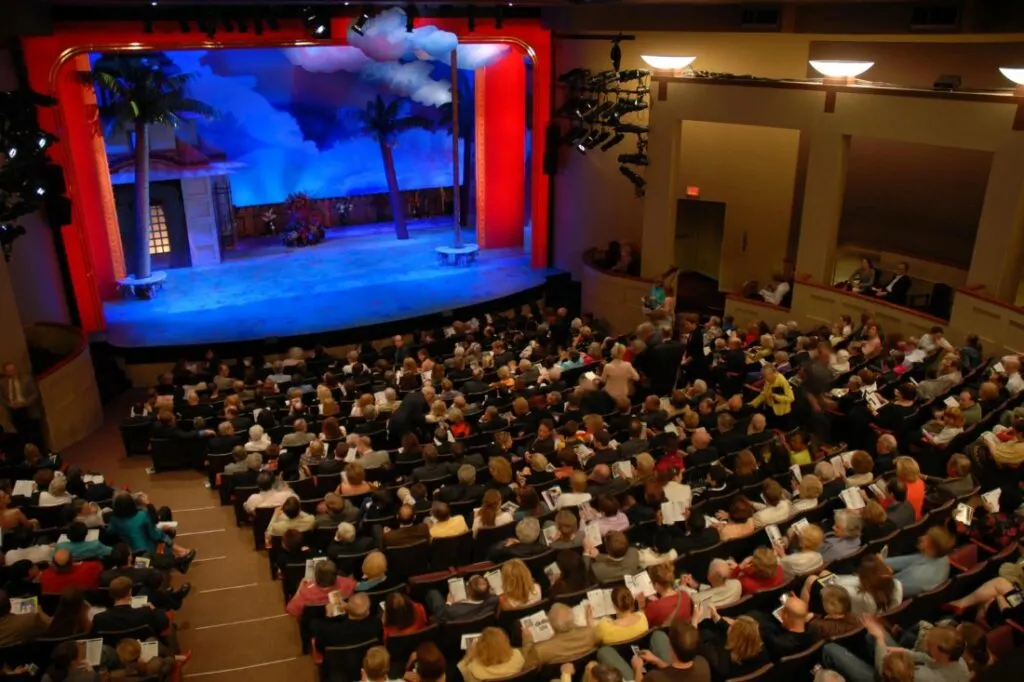 First established in 1986, DC's Tony award-winning Shakespeare Theatre has been reimagining the classics. It doesn't just put on Shakespeare plays; it adapts and transforms them, sometimes so much so that they're only Shakespearean in the deepest sense.
It's pretty cool stuff. This December will see a 1960s rendition of As You Like It, so get tickets if you're going to be around.
Commemorate Martin Luther King Junior Day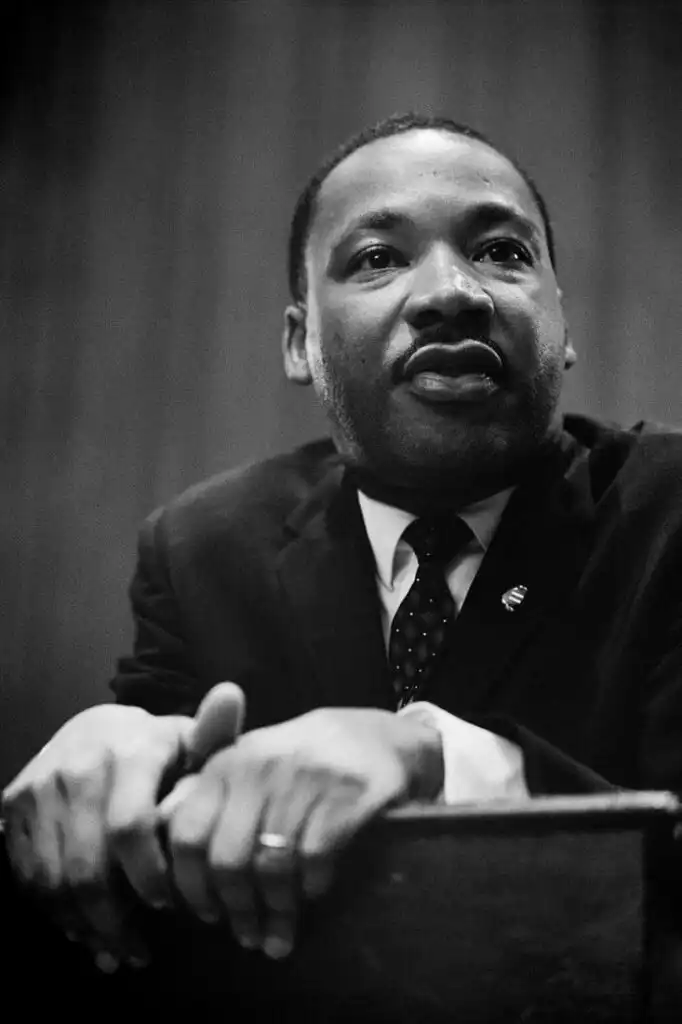 Martin Luther King Junior Day takes place on the third Monday of January each year. It's an important day in the USA's cultural calendar, paying homage to one one of its most significant figures of all time.
Martin Kuther King Junior's famous 'I Have a Dream' speech was made from the Lincoln Steps in DC, so it's particularly fitting to commemorate him here. The city does so accordingly with its annual Peace Walk and Parade, plus a service at the Washington National Cathedral.
---
Where to stay in Washington DC in Winter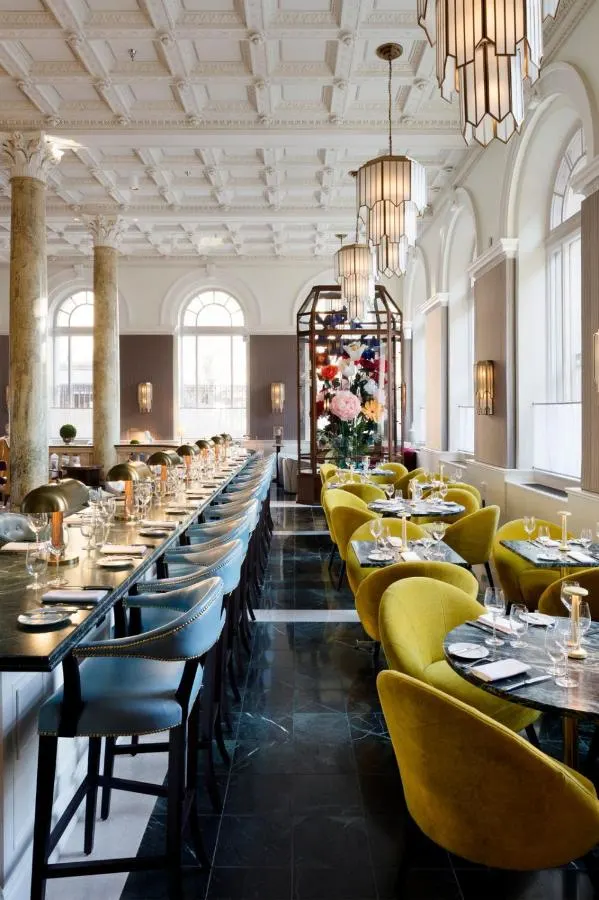 Riggs is the hotel to head to if you want to while away your Washington winter in luxury. Named because it's housed in the former building of the Riggs National Bank, guests enjoy opulent, spacious rooms and views out over Penn Quarter.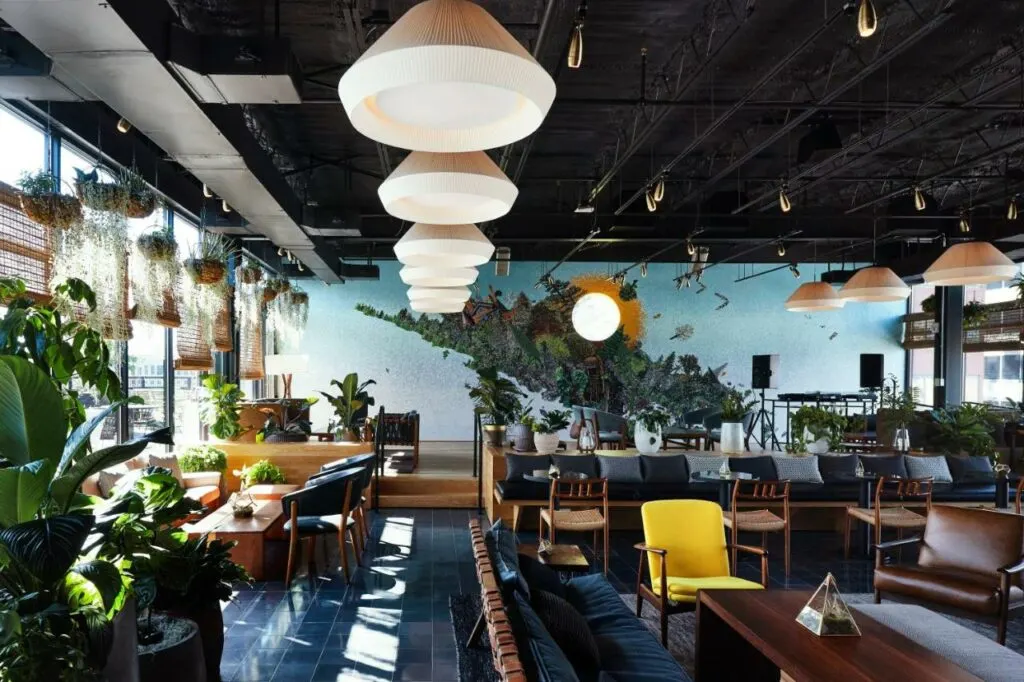 Eaton DC is cosy and quirky, decked out in warm colours that'll nicely contrast those pale winter skies. The hotel is home to on-site bars, restaurants and cafes, so there's little need to venture back out into the cold after a busy day of exploring the city.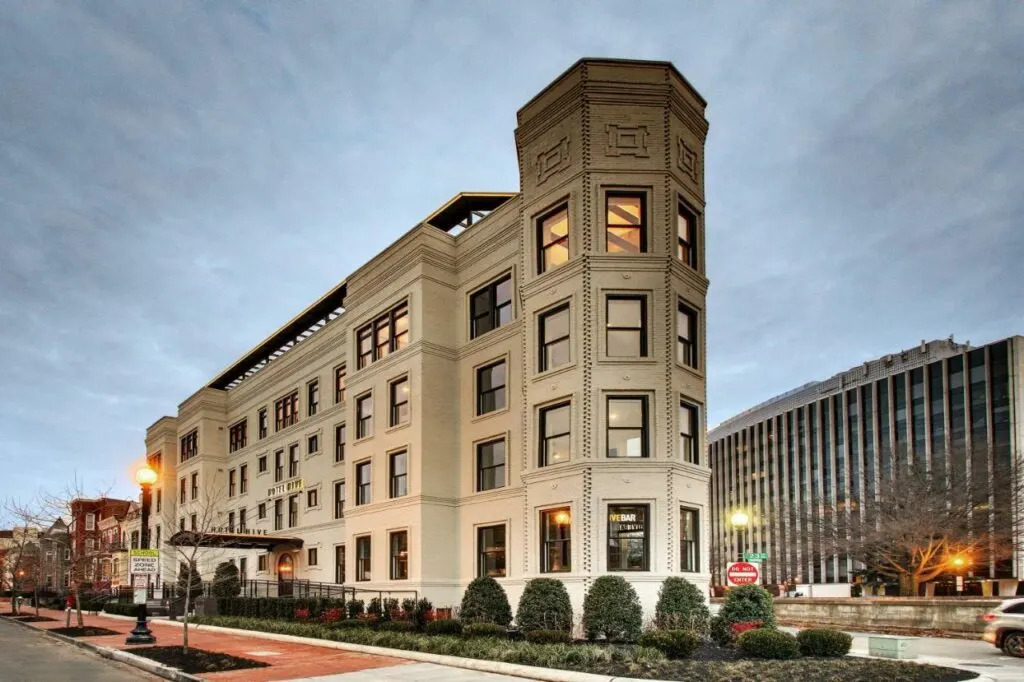 Welcome to Hotel Hive, DC's first micro hotel. With cosy, homey rooms, you're all set for some downtime between exploring the city. As for the actual exploring part, it couldn't be easier: landmarks like the Lincoln Memorial are just 900 metres from the front door.
---
Whether you've already visited Washington DC in the winter or you're in the midst of planning a trip, tell me all about it in the comments!
Like this blog post? Then Pin it for the future!