Looking for the ultimate Washington DC itinerary? From the Capitol Building to the White House, this is how to spend 3 days in Washington DC for first timers!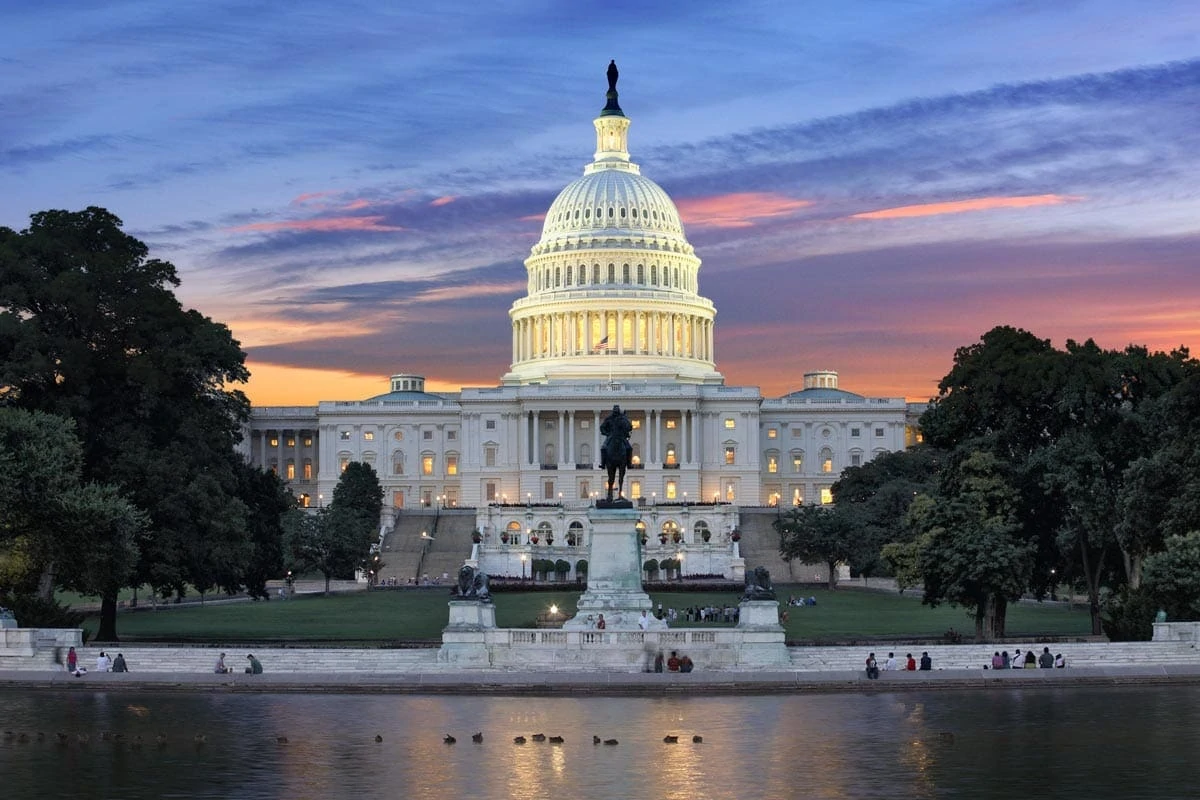 I'll put my hand up right now and say that I love being a tourist. As a travel blogger I'm not ashamed to admit that at all. Well, there aren't many better cities to be a tourist in than Washington DC! That's why I wanted to put together this Washington DC itinerary for you, so you can be a proper tourist and see all the top sites in the city. And trust me, there are so many incredible sites to visit here.
Watching American TV shows like House of Cards and films like Independence Day, I feel I know so many of Washington DC's most famous sites like the Capitol Building and the White House already. The city is ingrained in almost all aspects of American popular culture.
That gives a strange sense of familiarity to the city, almost as if you've been there before. When you see the White House, you kinda say to yourself "wait a minute, I know you. I've seen you before…"
However, nothing beats seeing places like the Lincoln Memorial and the Washington Monument for the first time. Honestly, it's such an amazing feeling.
You can check out some of the best things to do in Washington DC in my video below!
Planning a trip to Washington DC
One of the best things about planning a Washington DC itinerary is so many of the galleries and museums are completely free.
In fact, they have 16 world class museums to choose from that are completely free. Oh, and the zoo is free too. There's so much to do in the city that you don't need to spend a cent. That means you really can spend 3 days in Washington DC on a budget!
Also, to make things even more cost-effective, the tour company Travel Planners are now offering free stopovers of up to two nights with United Airlines at no extra cost to your airline ticket making exploring the city even easier than before.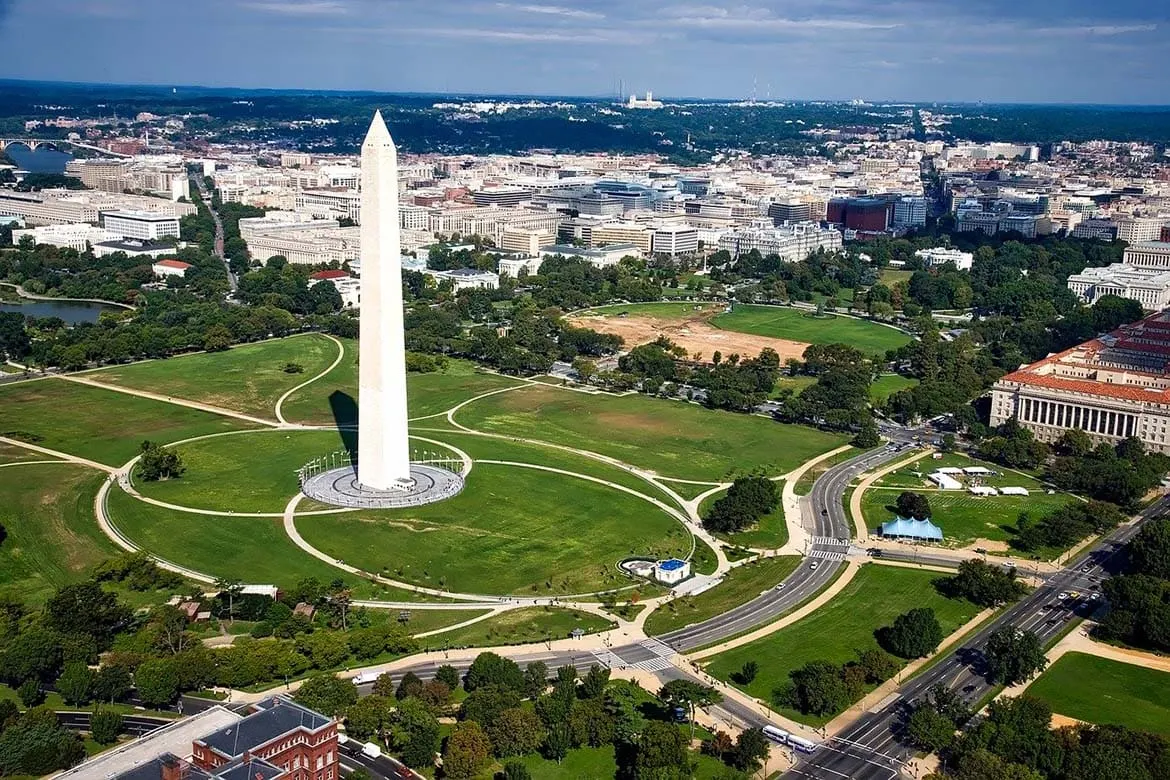 And if that wasn't enough, this includes a free return with Supershuttle from the airport, 2 for 1 tickets to the International Spy Museum and Newseum, and staying at the luxurious Embassy Row hotel in central DC.
Don't forget that any trip to the USA requires you to apply for an ESTA first, so that includes holidays to Washington. You can easily submit an ESTA application online without needing to visit the embassy, so make sure you do this before your trip here.
What is the capital of Washington DC?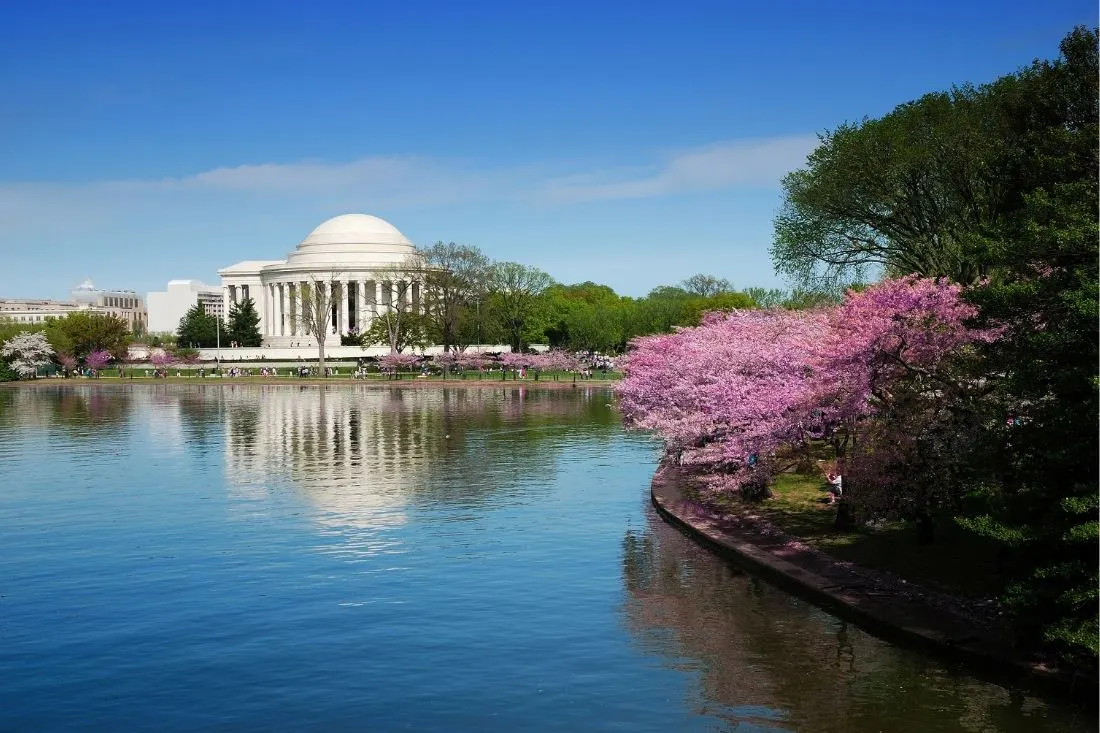 One of the questions I get asked a lot is "what's the capital of Washington DC?" Well, it can be a little confusing so here I go.
Technically, DC isn't a state. DC stands for the District of Columbia, so because it's not a state it doesn't have a state capital.
The city of Washington DC was built for the sole purpose of becoming the capital of the United States of America. Because of that, and because it's geographically so small in size, there was no need to create a separate capital.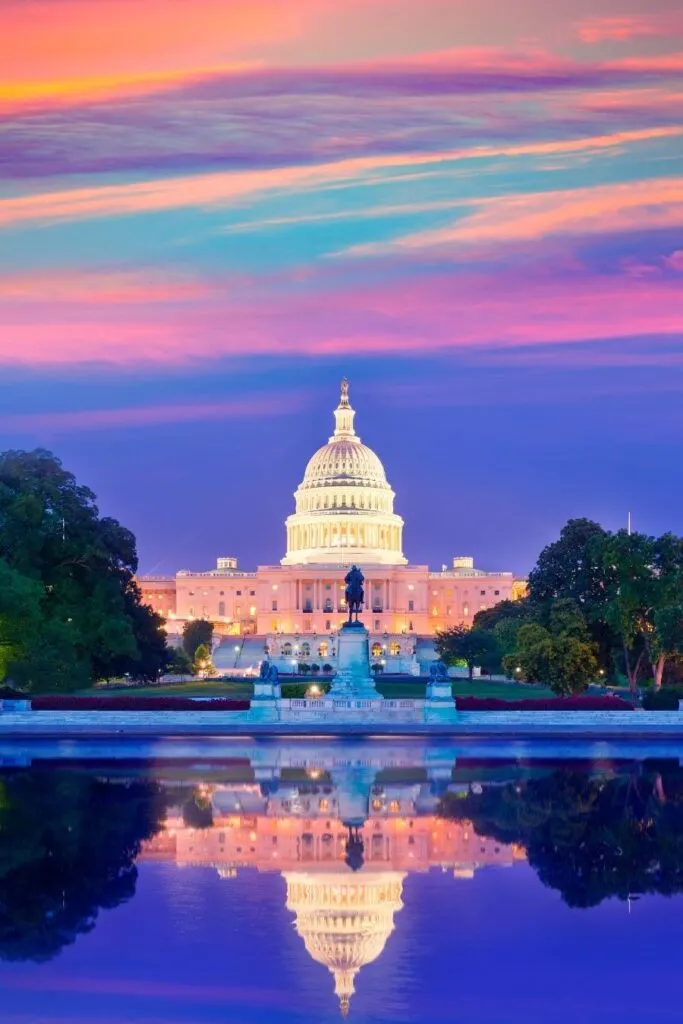 So, when people ask you "what's the capital of Washington DC?", you can say "technically, Washington DC is both the capital of the United States and the capital of the District of Columbia."
As I said, it is a little confusing.
Locally, one of the most popular places to come from is Philadelphia. Most buses take less than three hours and only cost $20 which is really good going. You can book your Philadelphia to Washington DC tickets here.
Tours in Washington DC
Washing DC Itinerary: How to spend 3 days in Washington DC
– DAY 1 –
The United States Capitol Building and Capitol tour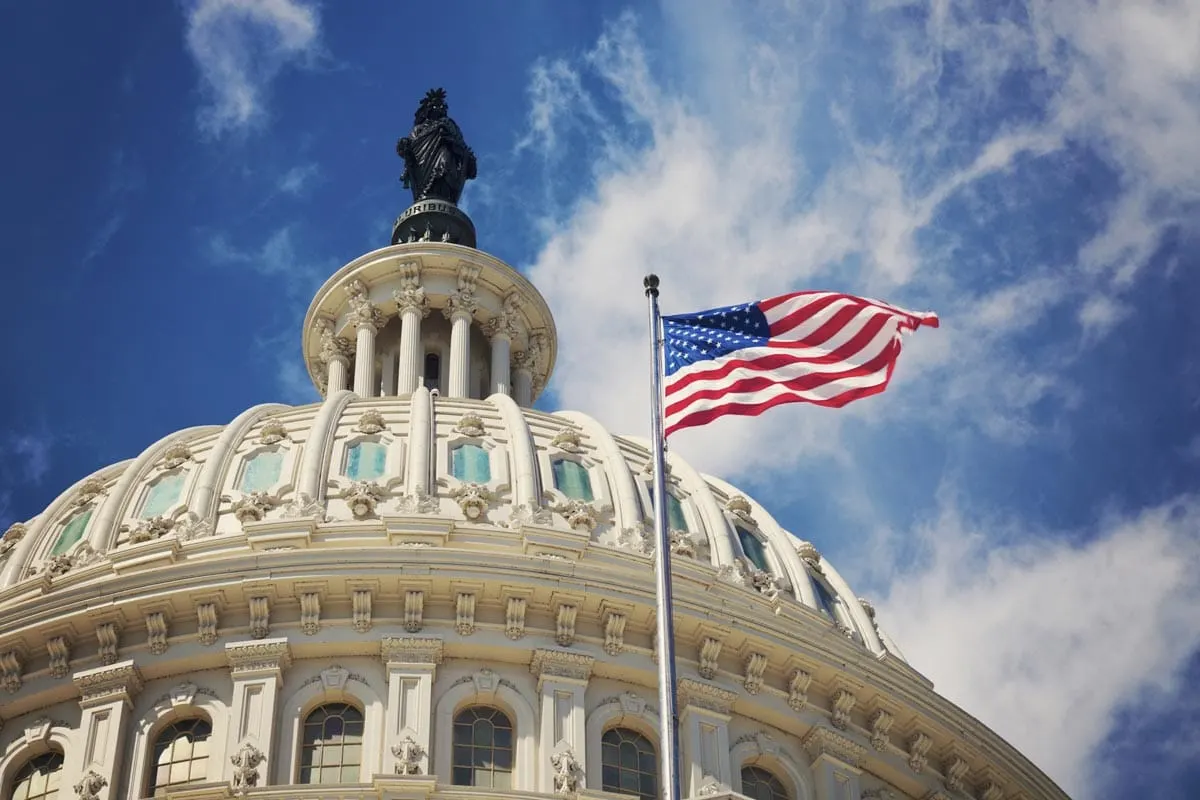 Out of so many world-famous landmarks and buildings in Washington DC, it is genuinely so difficult picking a favourite. Still, if you pushed me on it, I would probably say the Capitol Building. This isn't just an iconic image of the city, but it represents the whole country.
The Capitol Building is the seat of government – it houses both Congress and Senate. Built in 1793, the building symbolises the wealth, power and ambition of a new nation, something that still stands true today.
One thing I didn't realise before my trip to Washington DC was you can take a tour of the Capitol Building. Not only that but IT'S COMPLETELY FREE!
How crazy is that? One of the most famous buildings in the States and a free tour. Sign me up right away.
Washington Monument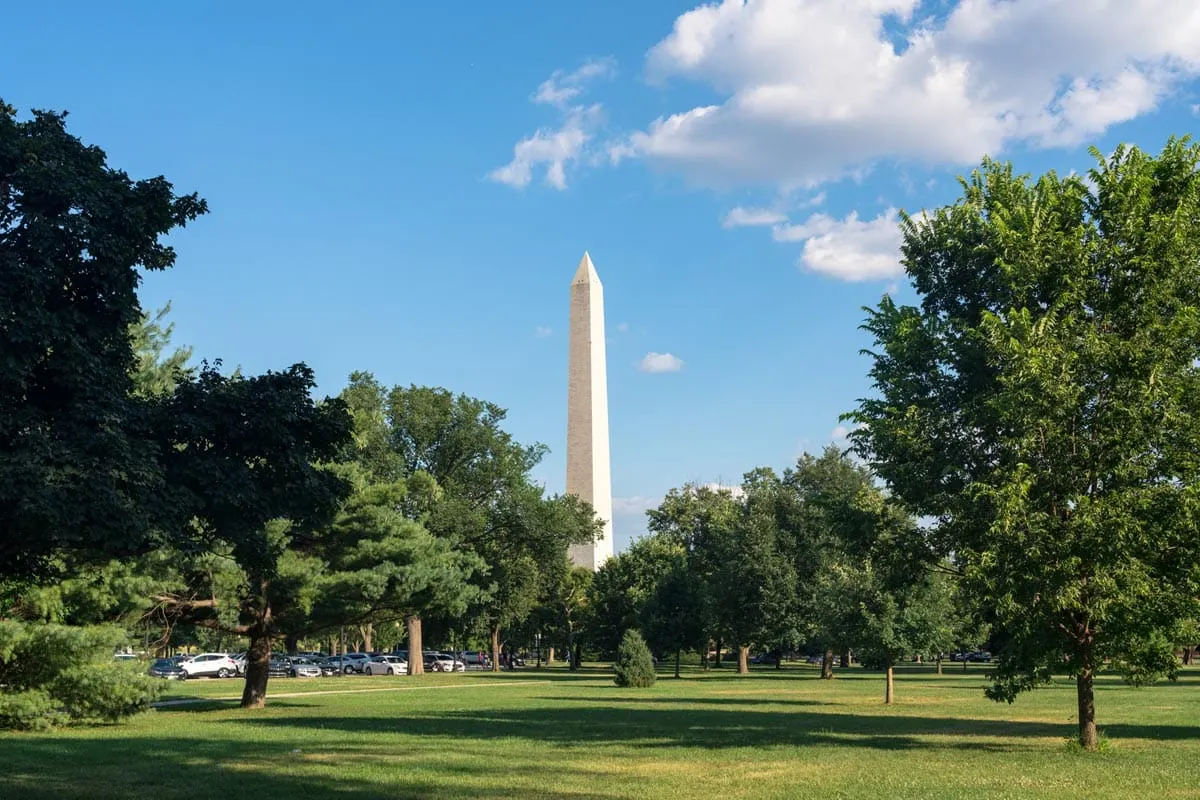 No matter where I walked around Washington DC, the Washington Monument was never far from view. Standing in at 169m tall, the Washington Monument is the world's tallest stone structure, so it's no surprise you can see it from all over the city.
For your Washington DC itinerary, I really recommend walking from the Capitol Building, past the Washington Monument, to the Reflection Pool and the Lincoln Memorial. It will only take you about 30 minutes and it is all the best of the DC landmarks in one walk.
Oh, and make sure you get a cheesy photo in front of the Washington Monument. You're being a proper tourist after all!
Union Station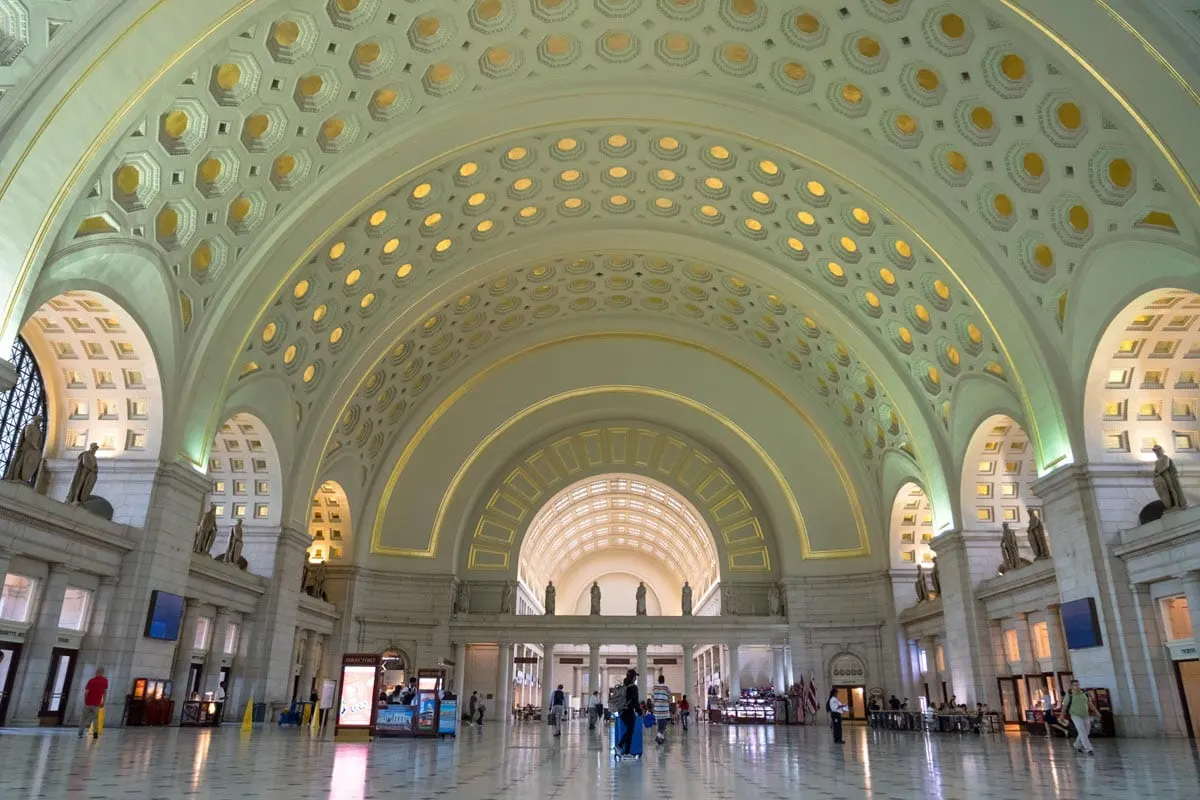 Getting around Washington DC is surprisingly easy for a capital city. Union Station is the main station, so chances are you'll pass through this place a few times while you're in the city.
However, if the subway isn't your thing I'd still really recommend visiting Union Station – the architecture in the main hall is well worth seeing. Union Station was built in 1907 and the architecture is reflective of the time. The main hall is this cool art deco design that I absolutely loved. Also, obviously it's free visiting Union Station too!
Union Market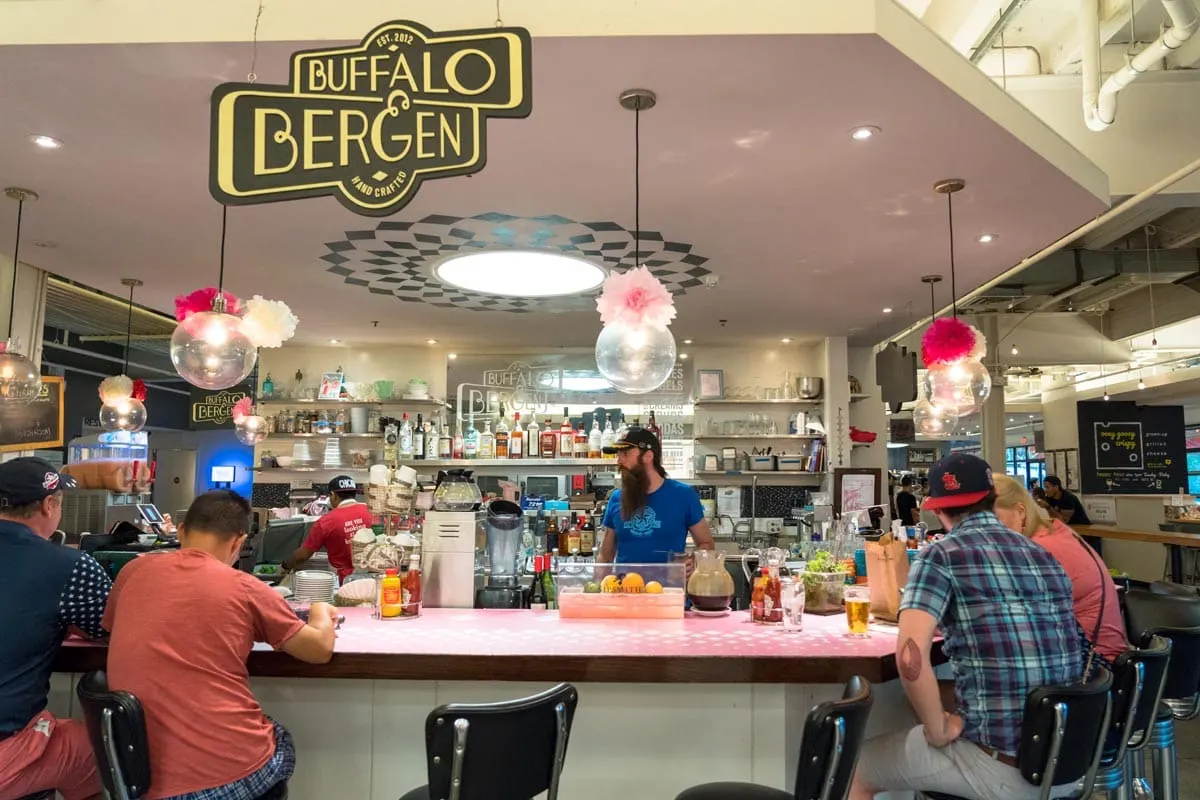 If you're looking at sampling what DC's food scene has to offer then look no further than Union Market. This is an indoor food market with over 20 different food vendors to choose from. A few of the places like Tacorean and Arepazone started off life in DC as food trucks and now they have a permanent location.
Competition is pretty stiff in Union Market – that means only the best get a permanent place here so you know the food is top notch. I'd really recommend Gorsha (an Ethiopian place) and don't forget to get a beer from The Bruery Store to wash it down!
If you've only got 3 days in Washington DC then I'd really recommend adding Union Market to your itinerary. Oh, and it's one of the top things to do near Union Station too!
Calico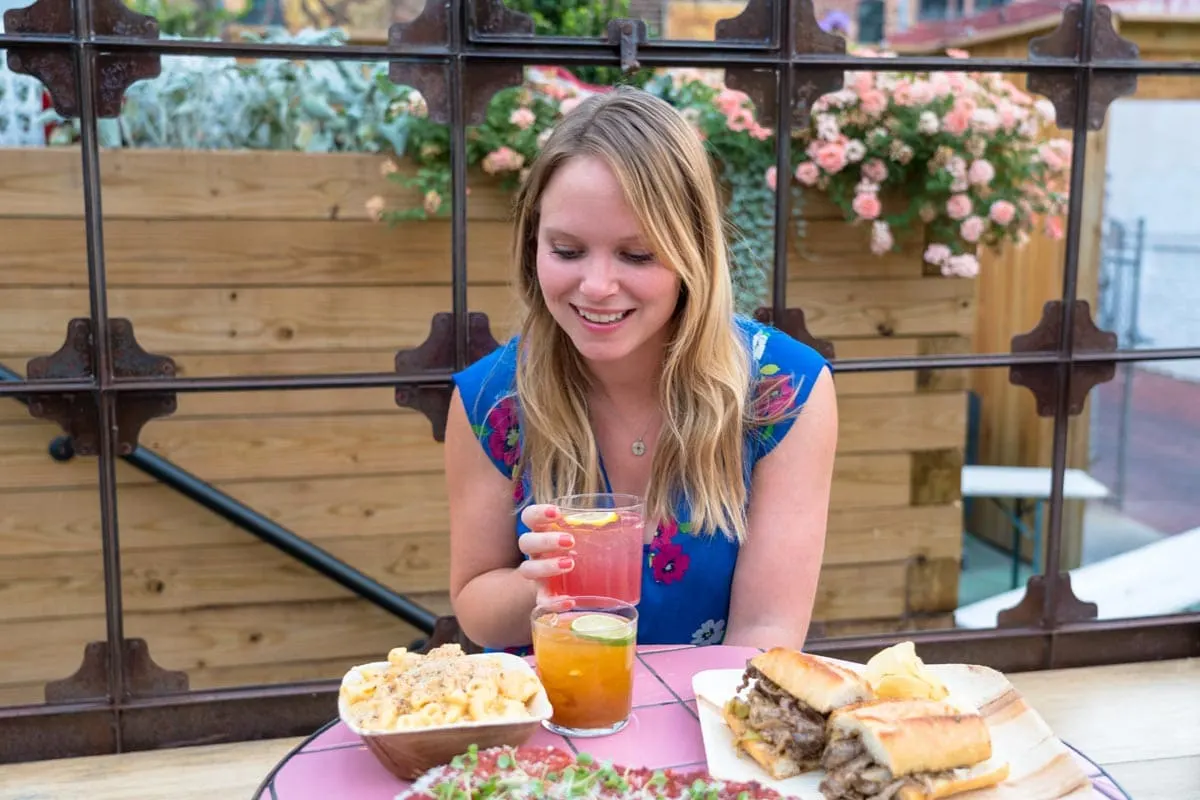 If you're still feeling peckish after Union Market or you just fancy a cocktail, then pop by Calico in Blagden Alley.
This is a cute little place tucked away that's like sitting in someone's back garden and it's a proper local spot in DC where people come to hangout after work. The cocktails are spot on here and they even do boozy juice boxes – they're like alcoholic Capri Suns for your picnic table!
– DAY 2 –
The Renwick Gallery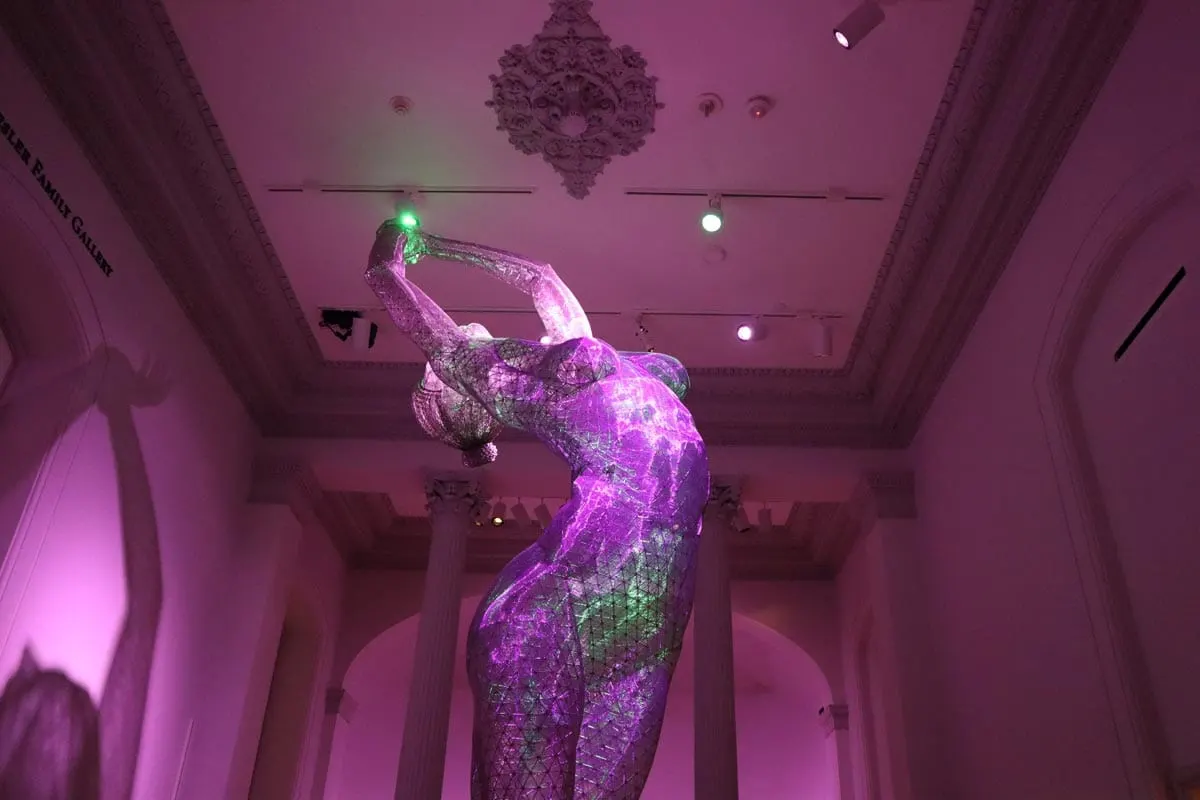 One of my favourite galleries in Washington DC was the Renwick Gallery. Focusing on contemporary and decorative arts all around America, the Renwick Gallery is like jumping into a dark Lewis Carroll novel.
I was lucky enough to visit while they housed the Burning Man exhibit and it was just like being at the festival. You know, just indoors. The Renwick Gallery is another of the Smithsonian galleries and museums so completely free to enter. This really is one of the best free things to do in Washington DC.
The White House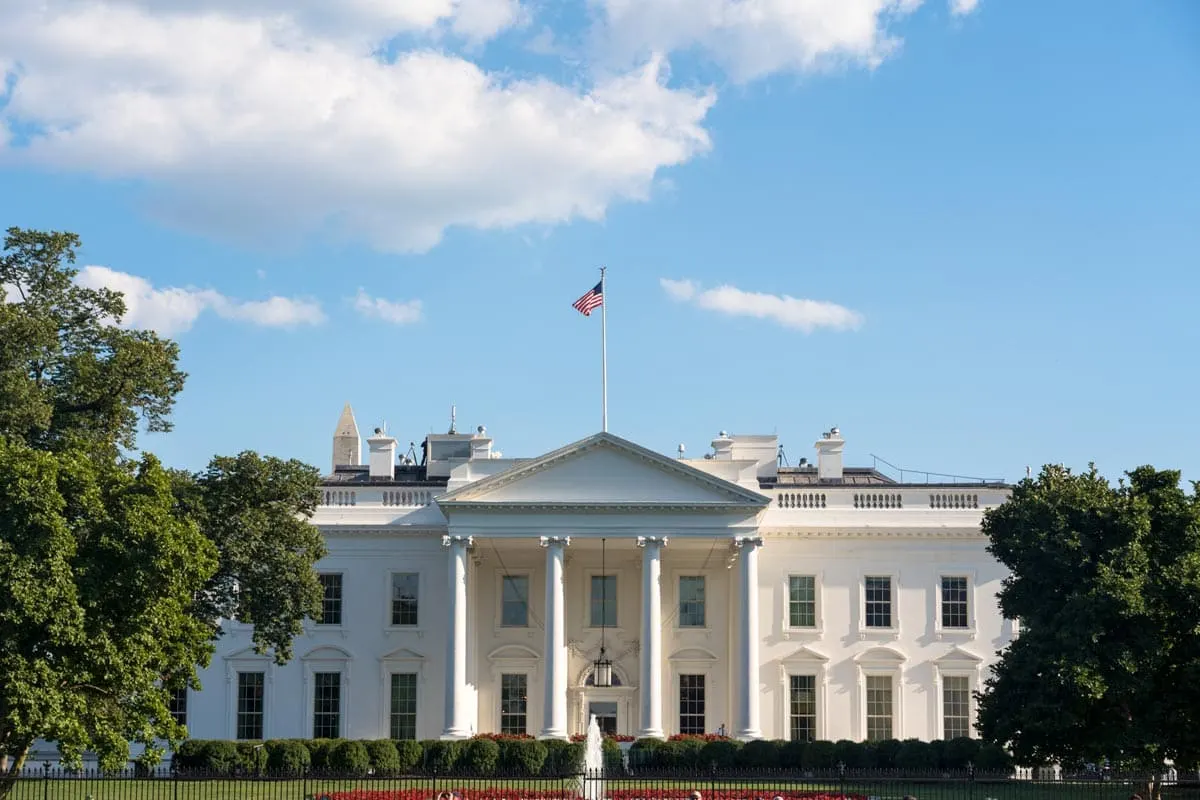 Obviously you can't come to Washington DC without peering into the White House. Even though there's a big black fence and lots of security around the building (it is home to the president after all), it is still great seeing this building.
Obviously there's not much you can do here – it's just a big white building after all. Still, it's nice adding a little stop here for a few photos in your trip to Washington DC.
Be warned: there are often a lot of protests that occur outside the White House, so if you don't like large crowds then you might want to steer clear.
National Portrait Gallery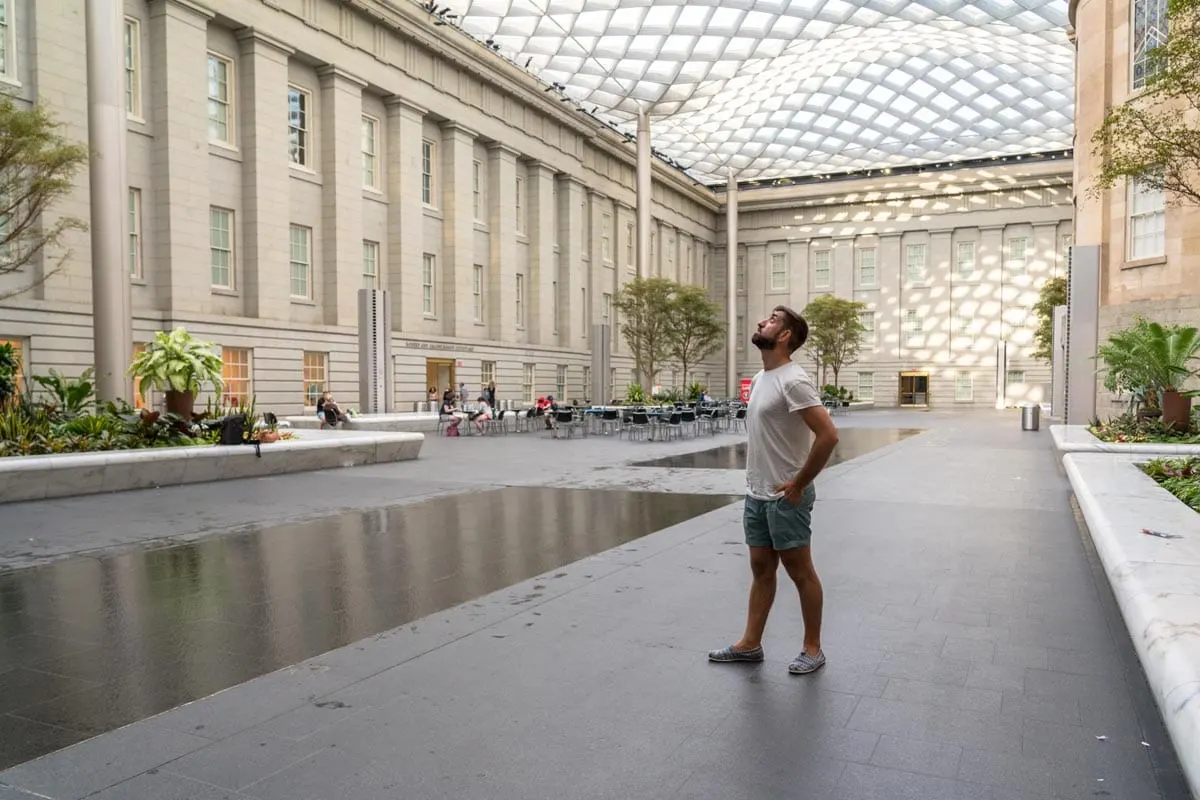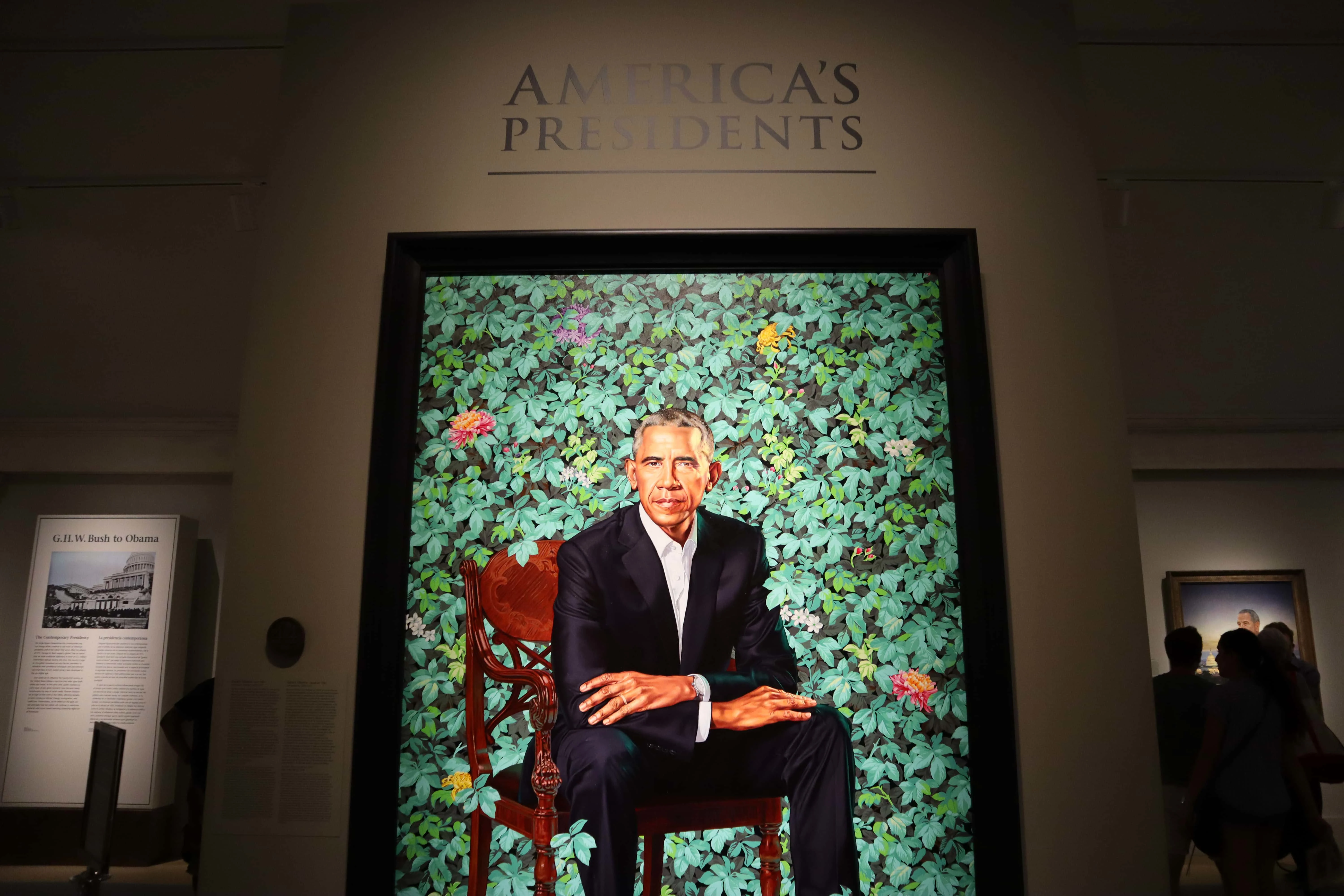 Where else can you see Obama, Clinton, Lincoln and L.L Cool Jay all in one place? The National Portrait Gallery is another one of the free Smithsonian galleries so this is a must on your Washington DC travel itinerary.
The collection focuses on famous Americans (hence why L.L Cool Jay is in there) and it is a fantastic place to spend an afternoon. Also, the portrait of Obama is legendary. Check it out!
Ben's Chili Bowl and DC food tours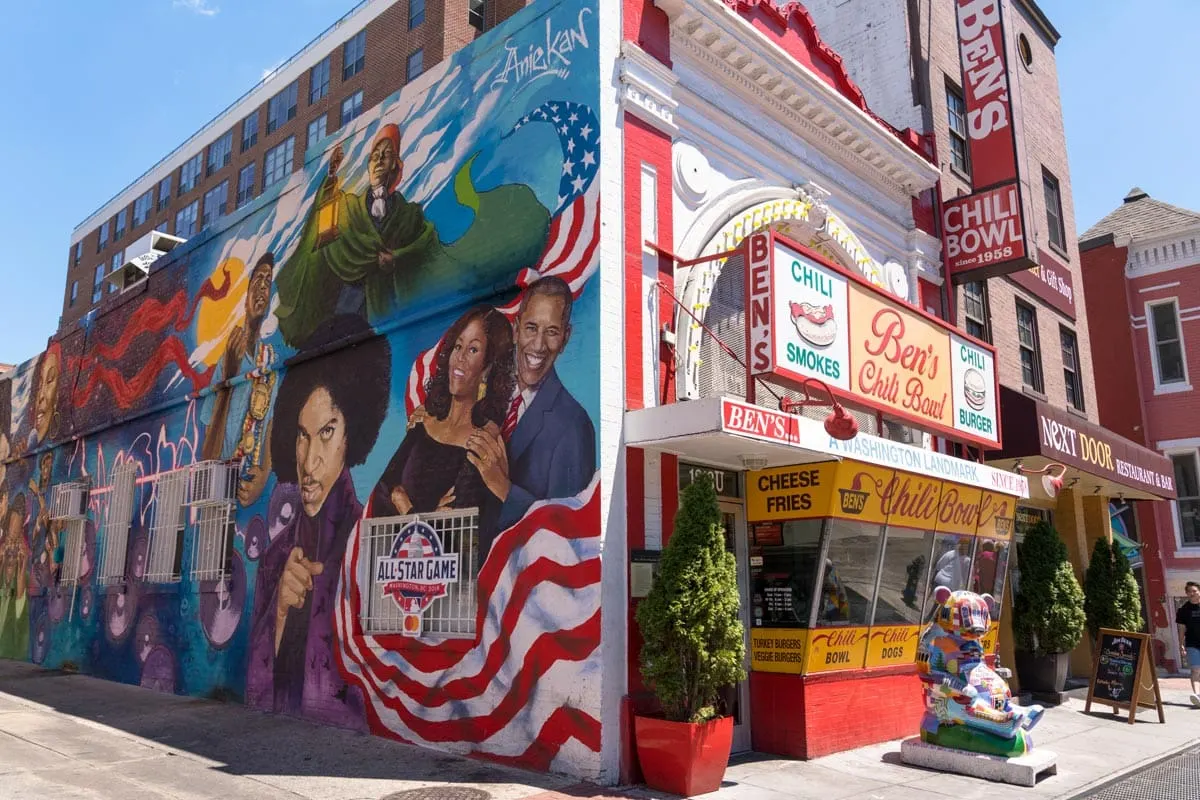 Ben's Chili Bowl is an institution in DC. Founded in 1958 in a rough part of the city, Ben's Chili Bowl has helped shape the city and country more than people know. During the race riots in 1968, Ben's Chili Bowl was often the meeting point for protesters in the city.
Still, despite the political backdrop you've still got to deliver good food, and their hotdogs are some of the best in the city. I visited Ben's Chili Bowl on a food tour of the neighbourhood with Carpe DC food tours and it was fascinating insight into all the different cuisines in this part of the city while learning all about the history too. I would say this food tour was one of my top things to do in Washington DC as you really get to see a different side to the city.
Bluejacket Brewery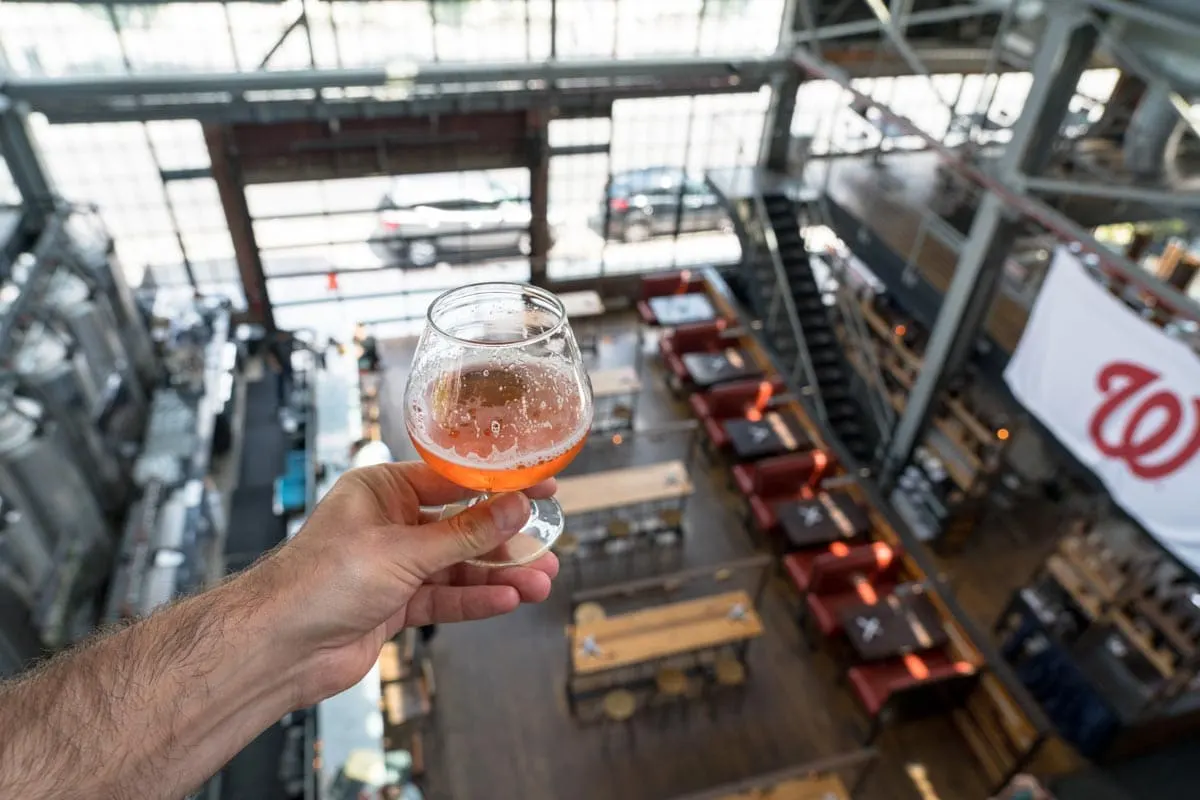 In my itinerary for Washington DC, I just had to add in a brewery. I love them, you love them, we all love them.
The craft beer scene hit DC quite late (the first craft brewery was founded in 2011) but Bluejacket Brewery have quickly established themselves as being one of the best in the city. Built in an old industrial building in Yard's Park, Bluejacket Brewery is a huge warehouse with all the brewery stills on display giving it a real open and friendly feel to the place.
Also, they're really experimenting with different flavour combinations. I'd recommend getting yourself a beer flight and working your way through their best-sellers!
– DAY 3 –
Lincoln Memorial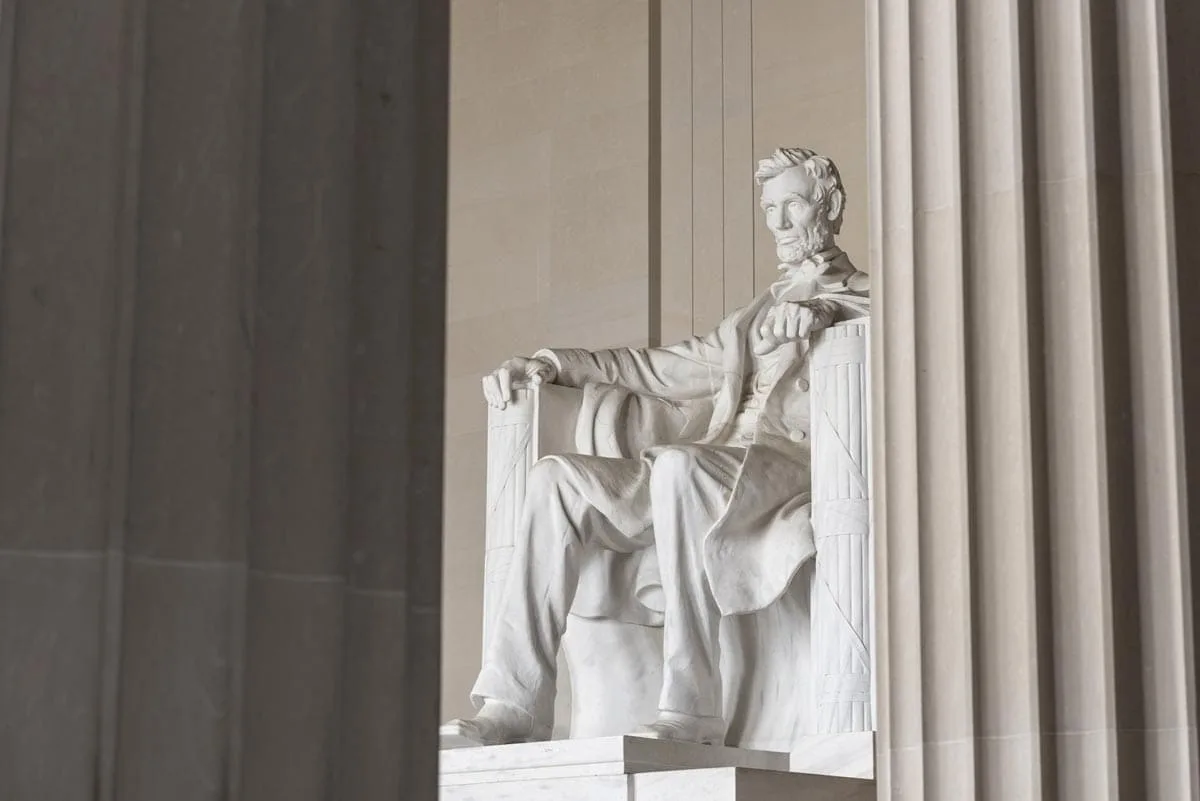 What's this? Oh, just another incredibly famous monument that everyone knows about! Big Abe is one of the most loved presidents in American history and the size of the monument really reflects that. Built in 1922, the outside of the monument is built like a Greek temple and the inside houses the huge statue of Lincoln overlooking the city.
Obviously this is one of the most popular spots in Washington DC so if you want to beat the crowds either wake up at the crack of dawn or come late at night. Also, the view of the city back down the steps is simply stunning. I would say this is a must on any Washington DC itinerary.
National Gallery of Art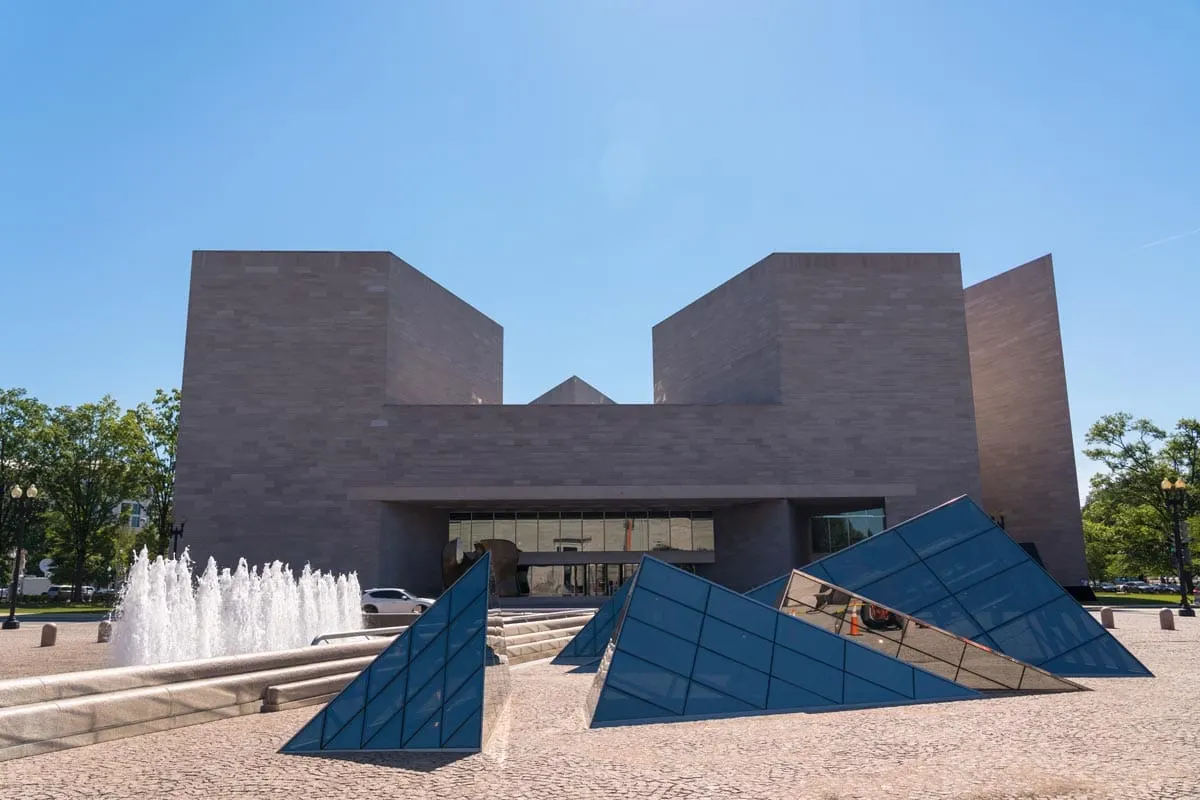 Another gallery I really liked was the National Gallery of Art. This is actually three galleries in one – the west building focuses on classical paintings and sculptures dating back centuries, the east building focuses on contemporary and modern art (you'll find Pollock and Rothko here), and then there's the sculpture garden outside.
To be honest wit you, there's so much to see and do at the National Gallery of Art you could easily spend all day here and still not scratch the surface of it all! If you're looking at where to go in DC, make sure the National Gallery of Art is on the list.
International Spy Museum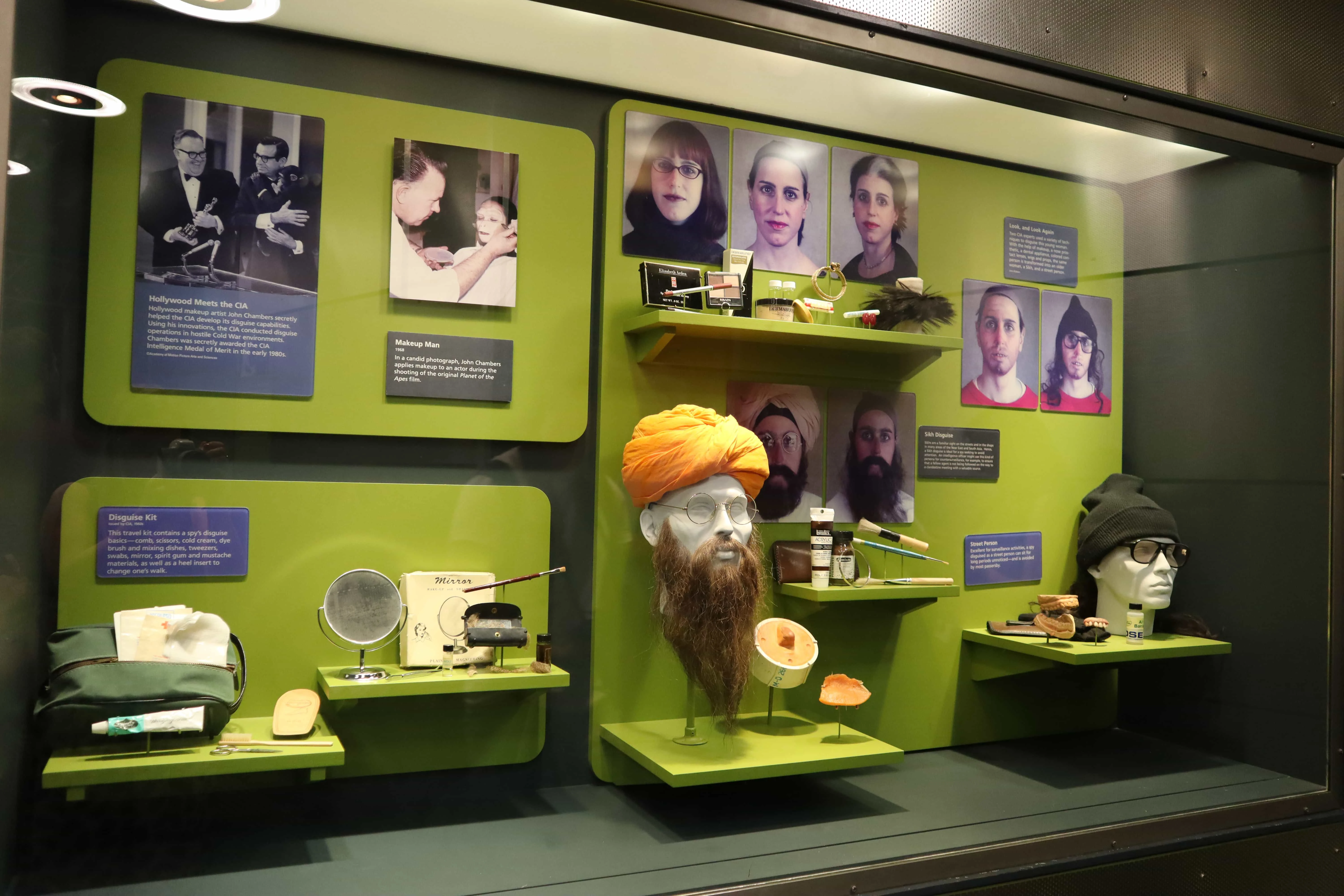 One of the most popular attractions in Washington DC is the International Spy Museum. This place is like being inside the mind of Ian Flemming or behind the scenes of a Bourne film. Radio transmitter hidden in a lighter? Check. Gun hidden in an umbrella? Check. Anything to do with espionage from around the world, you're bound to find it here.
I really enjoyed how interactive this museum was – it's almost like a theme park at times. I would say the International Spy Museum is perfect for kids but I had so much fun here. Let's say it's perfect for kids and big kids alike.
China Chilcano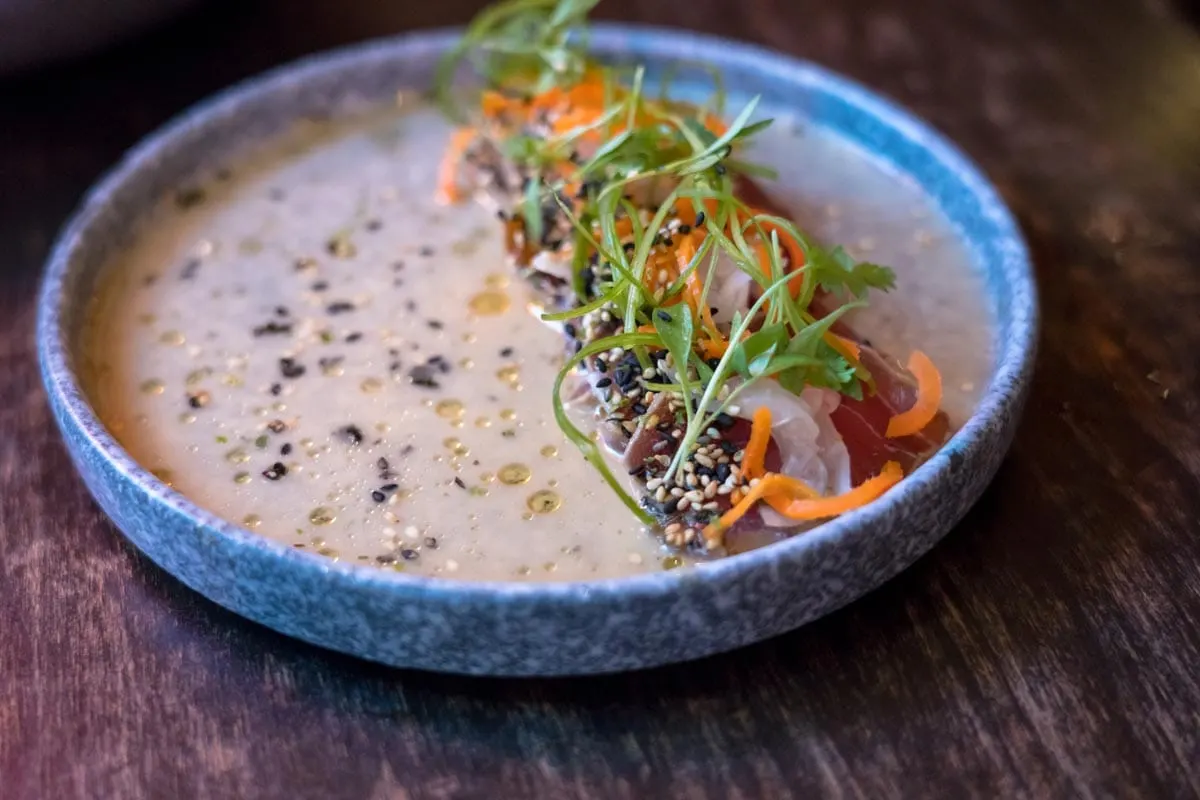 Are you looking to eat at one of the best restaurants in the city? Then look no further than China Chilcano. This is a contemporary Peruvian restaurant with a strong Asian influence, so expect things like Asian-style ceviches as well as Peruvian-inspired nigiris.
In fact, when I was there they had over 17 different ceviches to choose from! I'm not just saying this, but my meal at China Chilcano was one of the best I've had in a very long time. I really can't recommend this place enough so make sure you add it to your DC trip!
W Hotel, Washington DC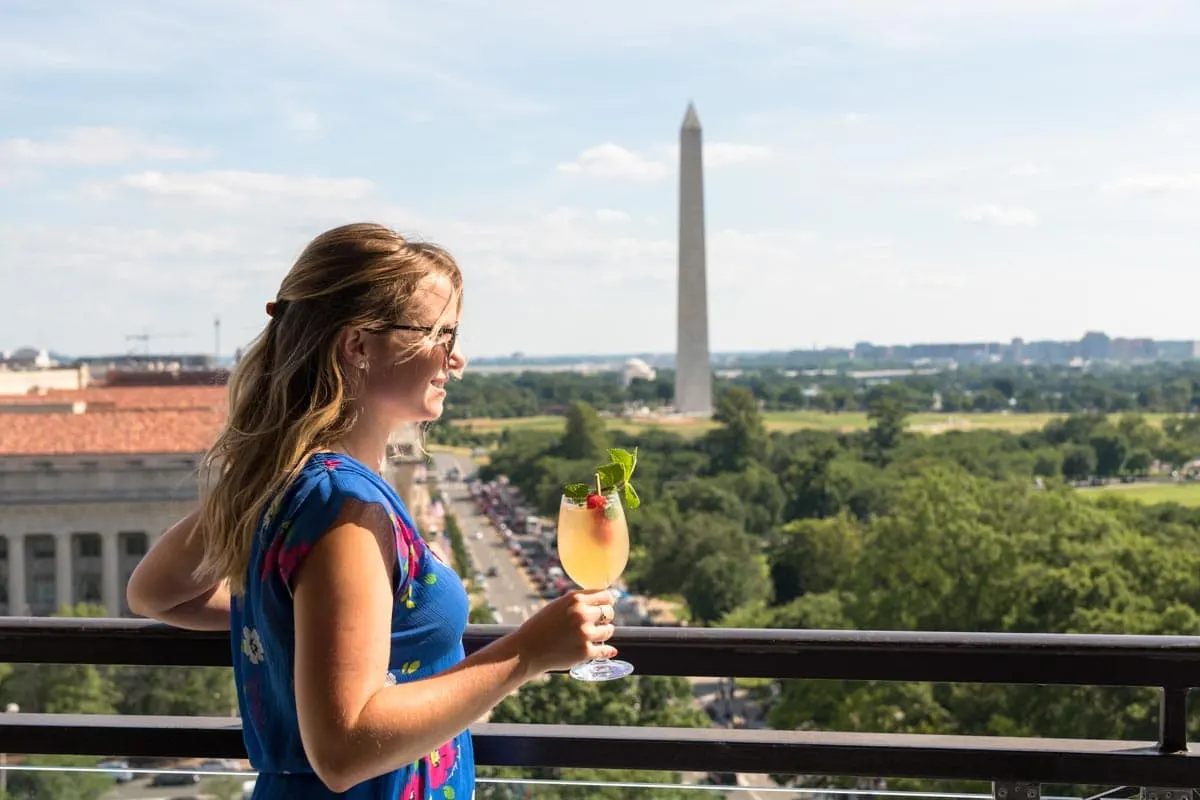 If you're looking for the perfect way of rounding off your 3 days in Washington DC then head for some sunset cocktails at the top of the W Hotel.
Not only are the cocktails superb here, but you get some of the best views of the Washington Monument and of the White House too – you really get to peak into the President's back garden!
This is where I came to at the end of my trip to DC and it was so lovely kicking back here for a couple of drinks before flying home.
Washington DC packing list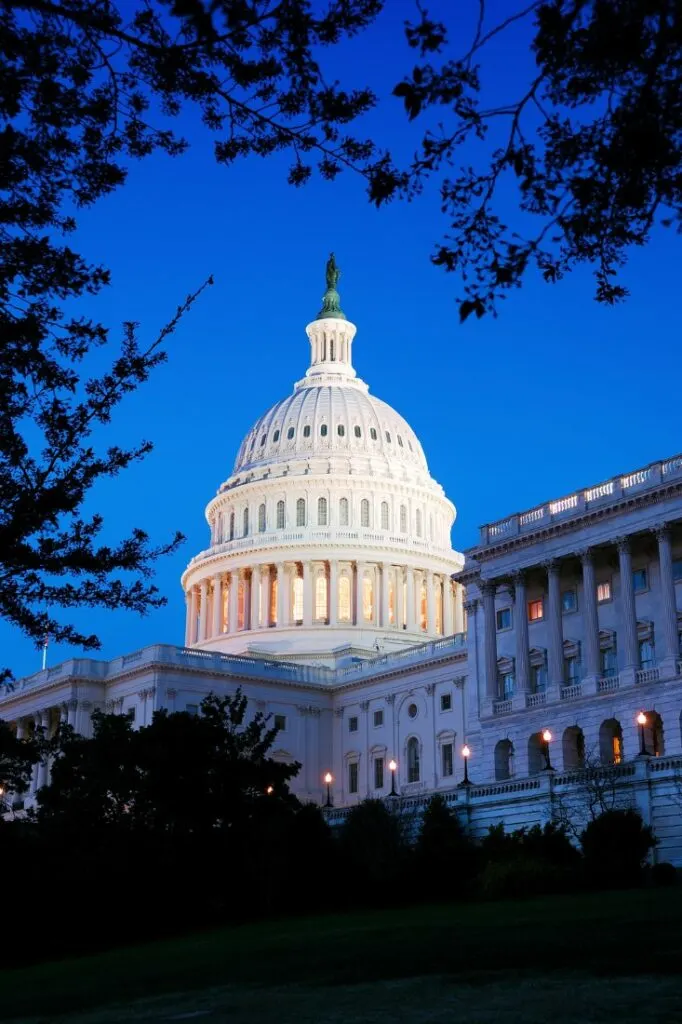 As you can imagine, I travel a lot. It comes with the territory of being a travel blogger! That being said, there are some things that I now can't travel without. If you're planning your Washington DC itinerary, I'd really recommend taking these items with you: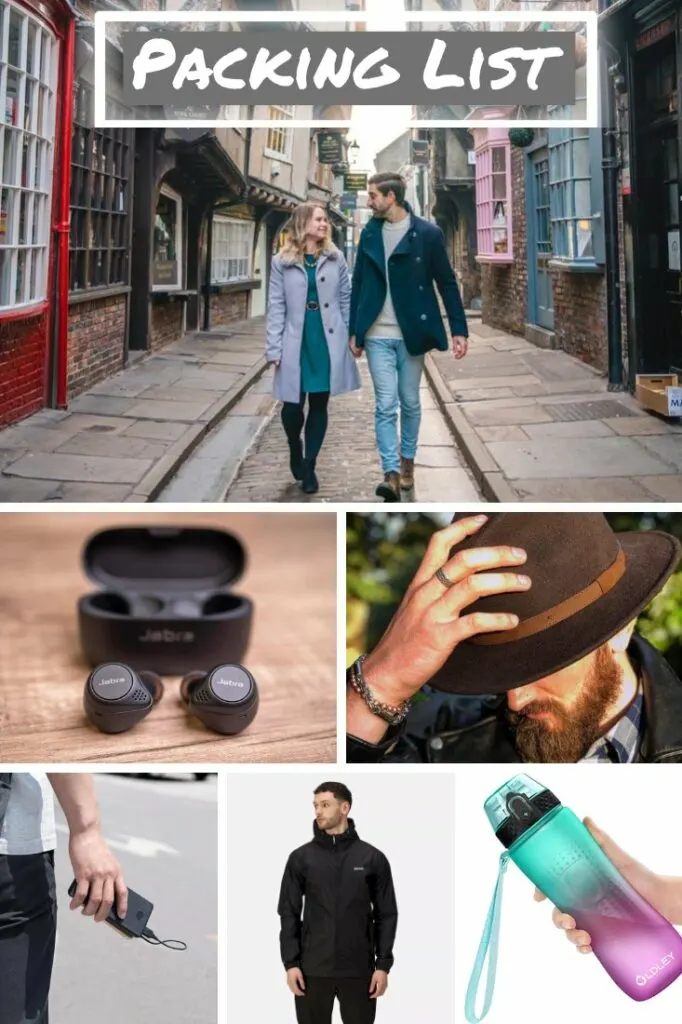 ---
My trip to Washington DC was in association with Travel Planners and Destination DC promoting the new stopover program with United Airlines who fly 3 times daily from Heathrow to Dulles Airport offering a couple of nights free in the city. As always, views are entirely my own and without bias.
What do you think of my Washington DC 3 day itinerary? Is there anything else you'd add in? Let me know in the comments below!
Like this blog post? Then make sure you Pin it!