From the Cherry Blossom Festival to watching the Washington Nationals in baseball, these are the best things to do in Washington DC in spring!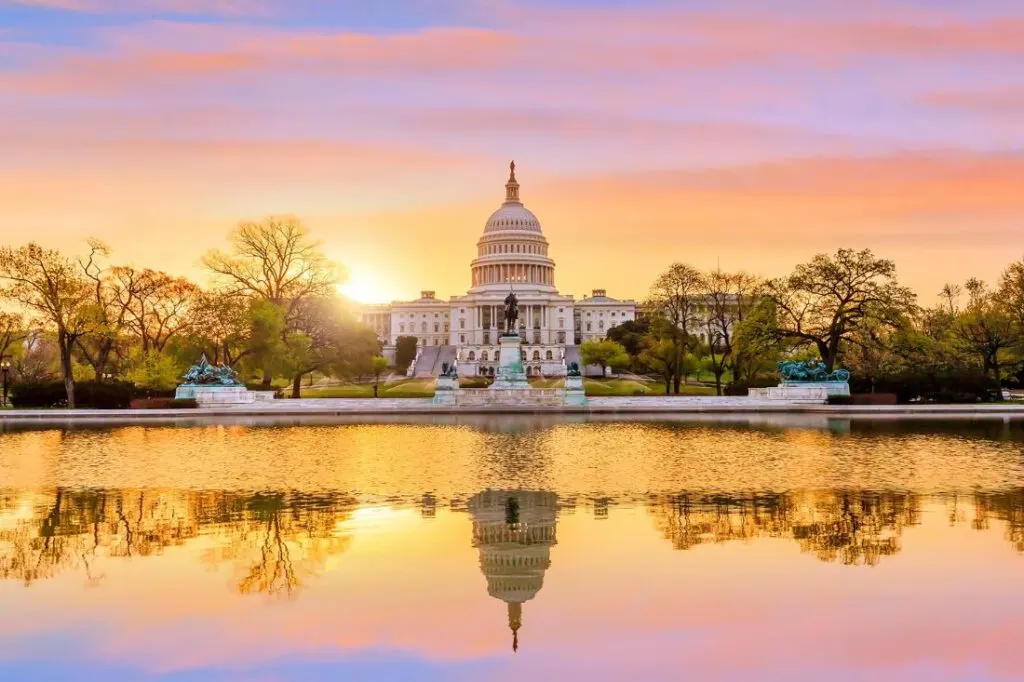 Welcome to Washington DC, the capital of the United States.
Here you'll find no shortage of history, heritage and culture, in the form of museums and some of the US's most important monuments. Just walking around here feels like you're in a movie set – that's how I felt anyway! Everywhere looked so familiar to me.
But if you visit at the right time of year, you'll also find some beautiful places, incredible nature, and some pretty awesome outdoor activities.
That's what we're exploring today: Washington DC in spring. In my humble opinion, this is one of the absolute best times of year to visit. And I'm about to tell you why.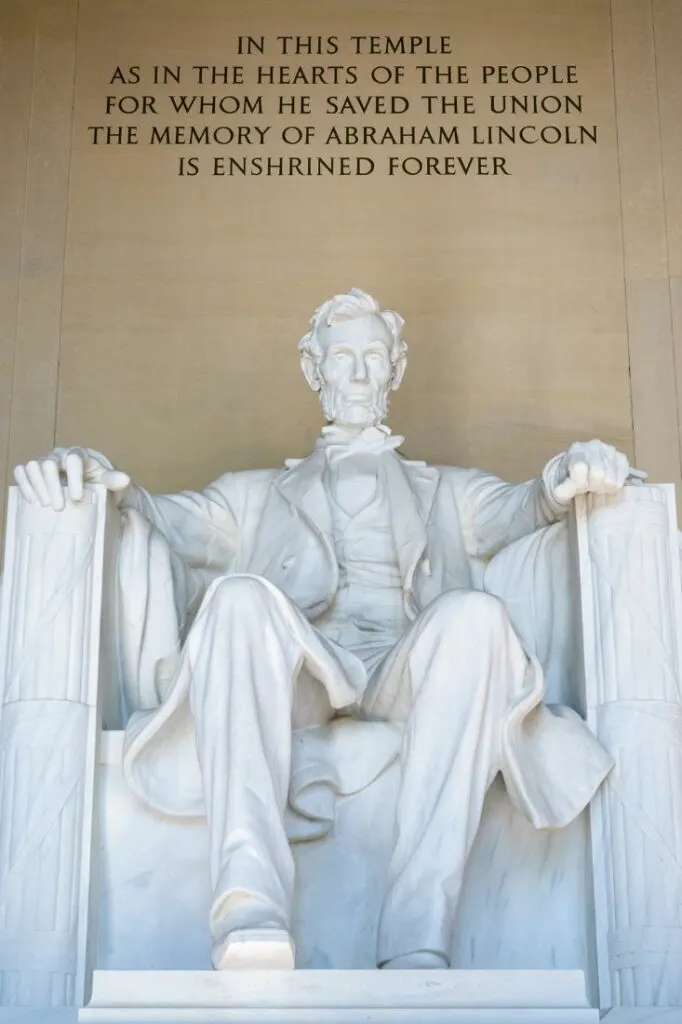 The weather is good, but the heat isn't so sweltering that you might melt into the pavement (sorry, sidewalk). It really can get super hot here in the summer.
The city is busy and bustling, but it's not quite as overwhelmed with tourists. Honestly, in summer it's on another level.
Finally, there's SO much to do and see this time of year. Washington in the spring months is proof that big cities and nature don't have to be at odds with each other – sometimes, they meet in the middle, and it's beautiful.
Right, if you're planning a trip here, then this is the blog post for you. Let's get into all the best Washington DC spring activities!
Washington DC spring weather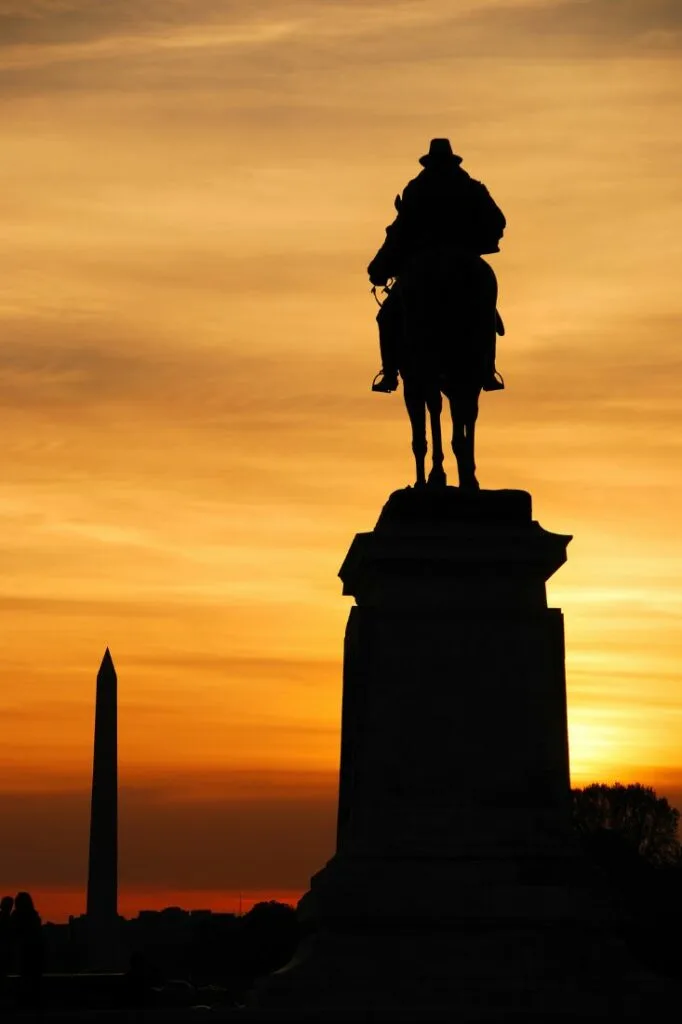 Spring starts off a little chilly in Washington, with average temperatures sitting between 13°C (55.4°F) and 2°C (35.6°F).
In April, you'll see that rise to a range starting from 7°C (44.6°F) and hitting 19°C (66.2°F).
Finally, in May, things heat up: expect highs of 25°C (77°F) and lows of 12°C (53.6°F).
Throughout the season, each month averages a few days of rainfall. March sees the least rain (7 days), while May sees the most (9 days). April sits neatly in the middle.
Personally, I would say visiting DC at the end of April or the beginning of May is a great time.
---
Things to do in Washington in spring
Admire the cherry blossoms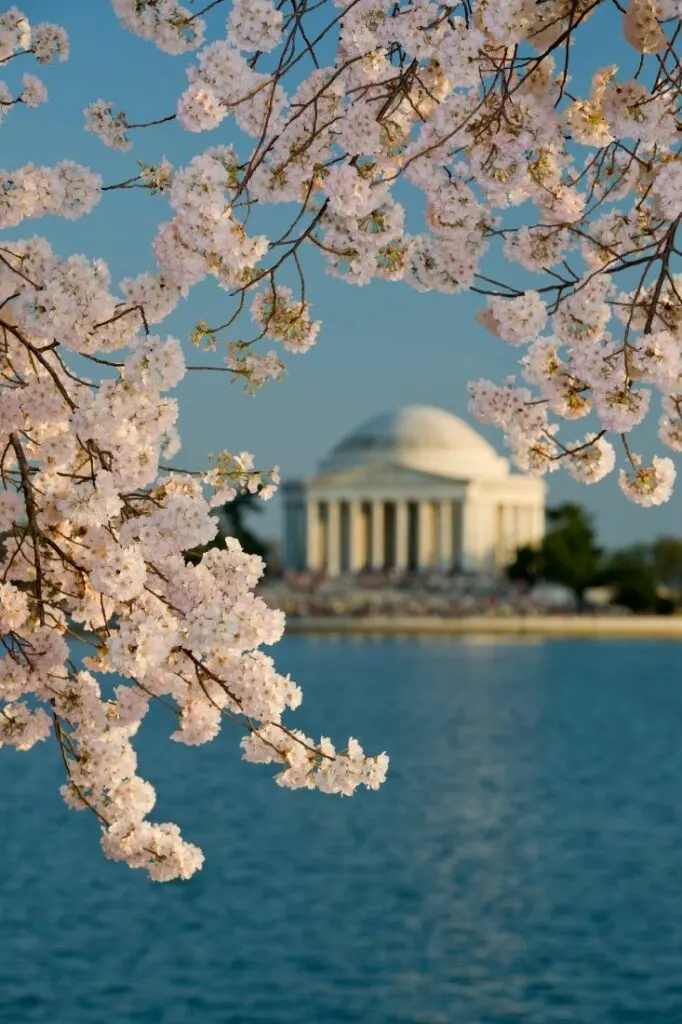 Those are two words you're going to hear a lot in this blog: cherry blossoms. Throughout the spring months, Washington DC is practically bursting with them.
That means there's a lot of opportunities throughout the city to see them. You can find them around the landmarks: the Jefferson memorial, the Japanese Lantern.
But arguably the best place to see cherry blossoms in Washington DC is along the banks of the Tidal Basin. Which brings us onto…
See the sights along the Tidal Basin Loop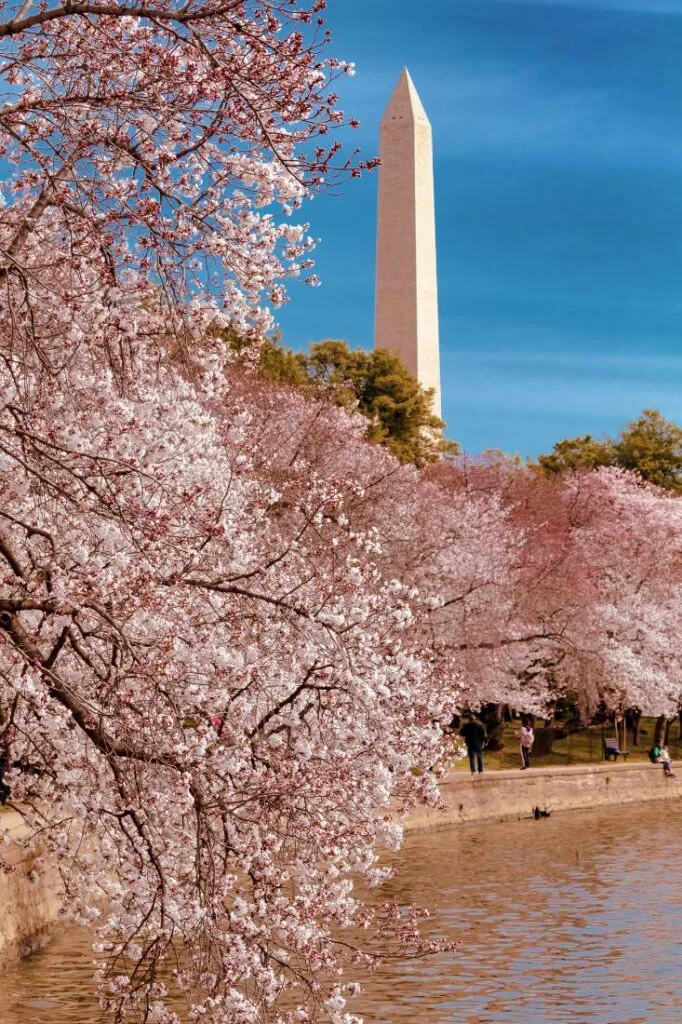 Speaking of the Tidal Basin, this is an absolute MUST-see if you're in Washington DC in spring. This is a sprawling man-made reservoir; 107 acres wide, 10 feet deep.
A little bit of history: the Tidal Basin sits between the Potomac River and the Washington Channel, and was built with the purpose of harnessing and controlling the tides of the Potomac River.
DC's most famous landmarks sit along the Tidal Basin. Like, all of them. I recommend combining a day of sightseeing with the Tidal Basin Loop Trail walk, it's a great way to see the city's highlights.
Take a Monuments by Moonlight tour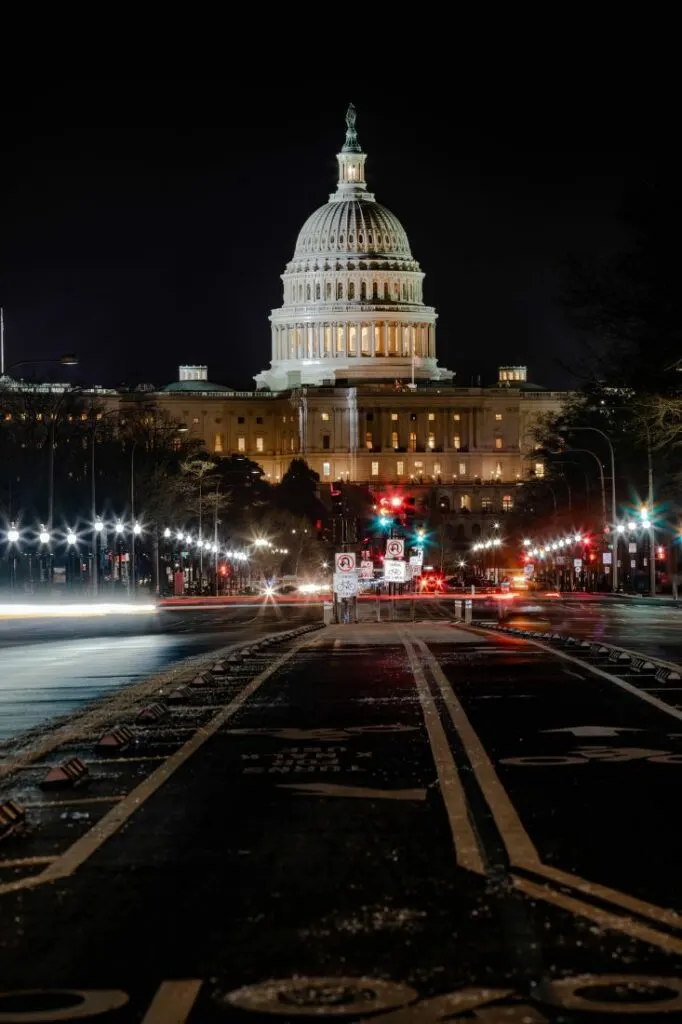 On the other hand, a brilliant way to catch DC's best sights is by nightfall. I'm talking of course about an iconic Monuments by Moonlight tour.
These tours take you along all of the most important monuments, landmarks and memorials the city has to offer. That includes the White House, the US Capitol, the Martin Luther King, Jr. Memorial, the Lincoln Memorial, and much more.
There are loads to choose from, from open-top trolley tours to electric cart tours. Alternatively, if you don't want to pay for a tour, it's easy to create an on-foot itinerary (and it makes a great hike!)
Catch a Nationals baseball game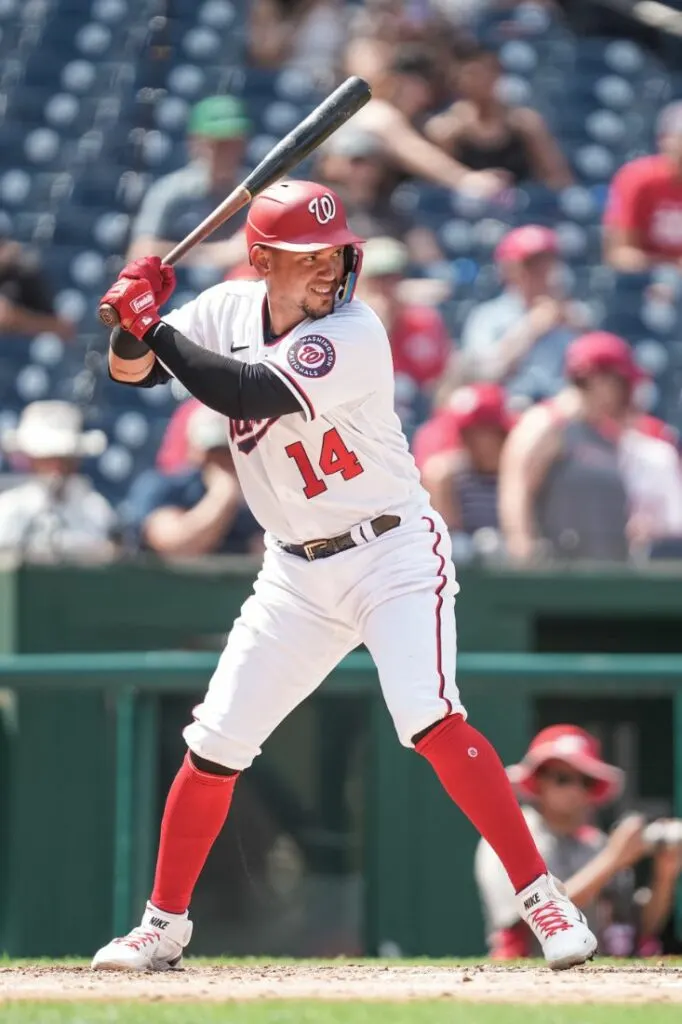 You know the saying, "when in Rome?" well in Washington, it's all about baseball. If you're in the city at the right time I highly recommend making time to attend a Washington Nationals game. This is literally one of the most classic Washington DC spring events there is.
The Nationals are super important for Washington DC's sports culture, so I'd recommend this even if you're not a sports fan. Stay up to date on games or score tickets on the MLB website. Baseball in the US really is one of those bucket list things to do in my opinion!
Cruise down the Potomac River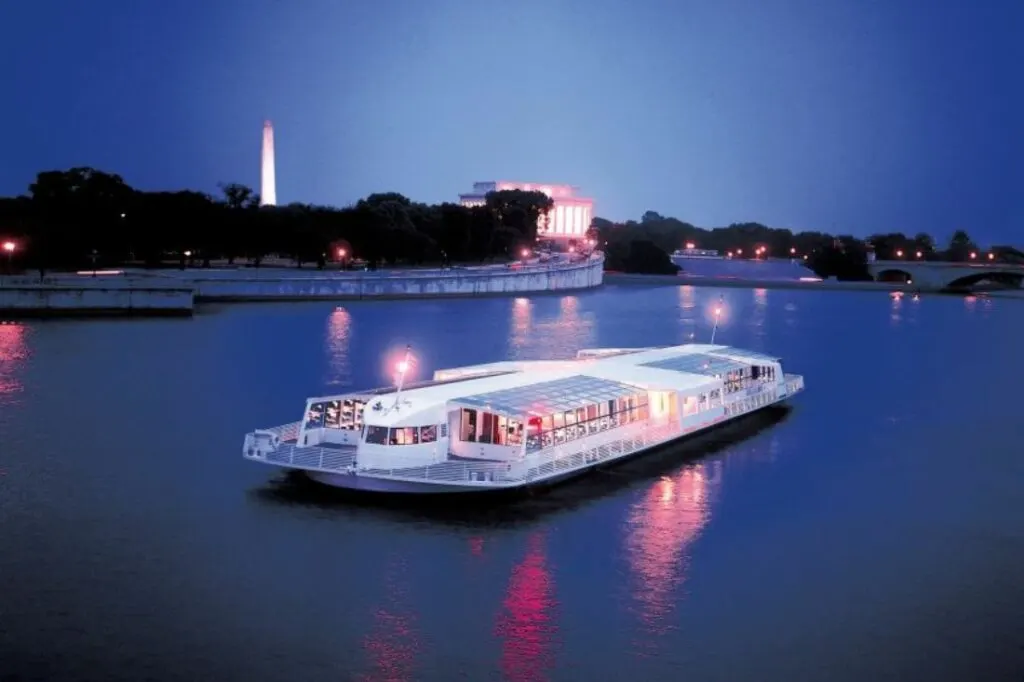 Catch some of the sights and take in the open air on a cruise down DC's famous Potomac River. There are lots of cruises you can take, many of which you can combine with some good eats like this awesome dinner cruise.
Alternatively, walks around the Potomac are a great activity no matter what season you're in DC. It's amazing how different they all are here, so if feels like every time you visit the city it looks completely different.
Wander around a botanic garden
What better way to spend a warm month in the city than to wander around a garden? There's no shortage of places to do that here, and I genuinely think this is one of the best things to do in spring while in Washington.
I recommend the United States Botanic Garden or the Floral Library. Both are just great.
Experience the Cherry Blossom Festival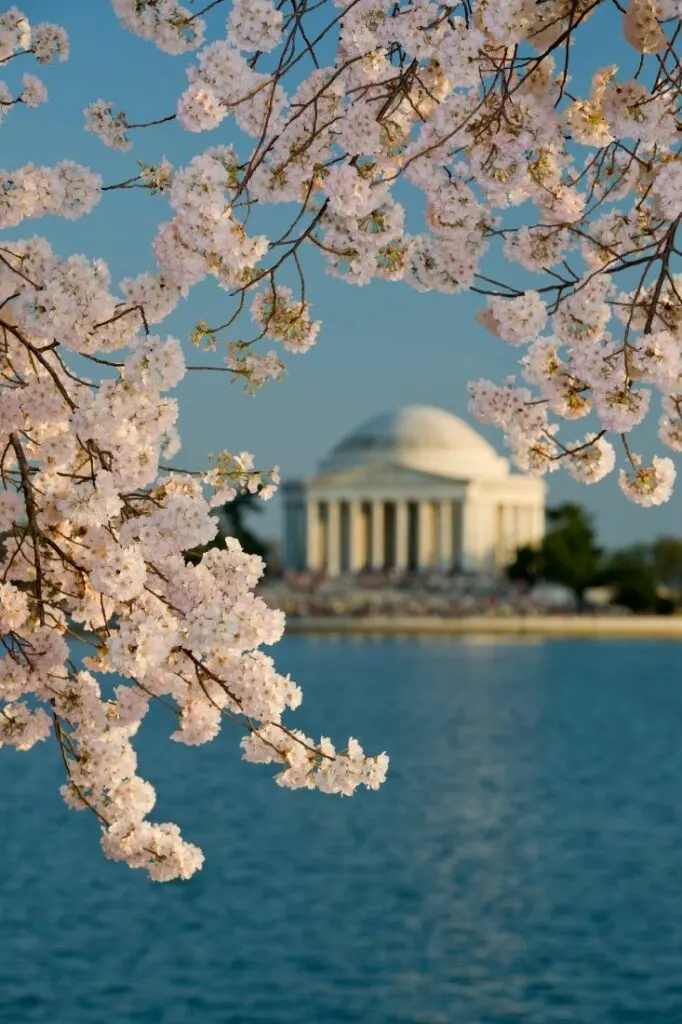 I told you they'd crop up a couple of times, didn't I? Anyway, the Cherry Blossom Festival is one of the best Washington DC spring events.
Taking place from the end of March 'til mid April, the offers a number of free events like the Opening Ceremony, Kite Festival and a parade to celebrate the bloom. This is what spring is all about!
Visit the National Arboretum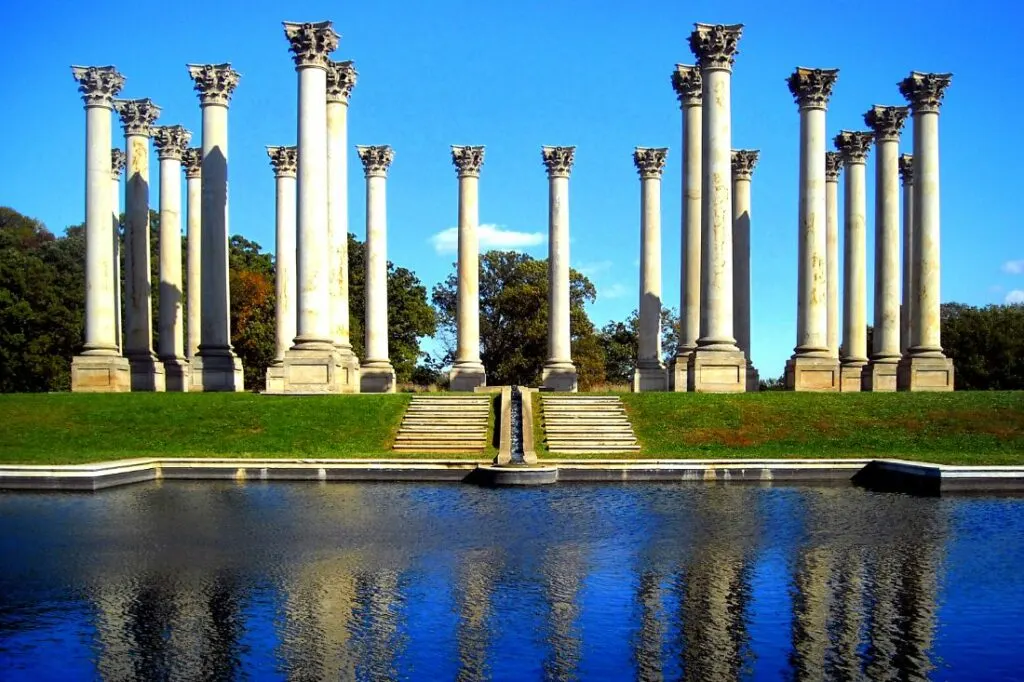 If you're in Washington while the weather is good, I really recommend giving the National Arboretum a visit. A whole 446-acres of beautiful landscaping awaits you, as do the National Capitol Columns – that's 22 Corinthian columns which formerly supported a portion of the US Capitol.
That's right, you get history here too!
Amble around Georgetown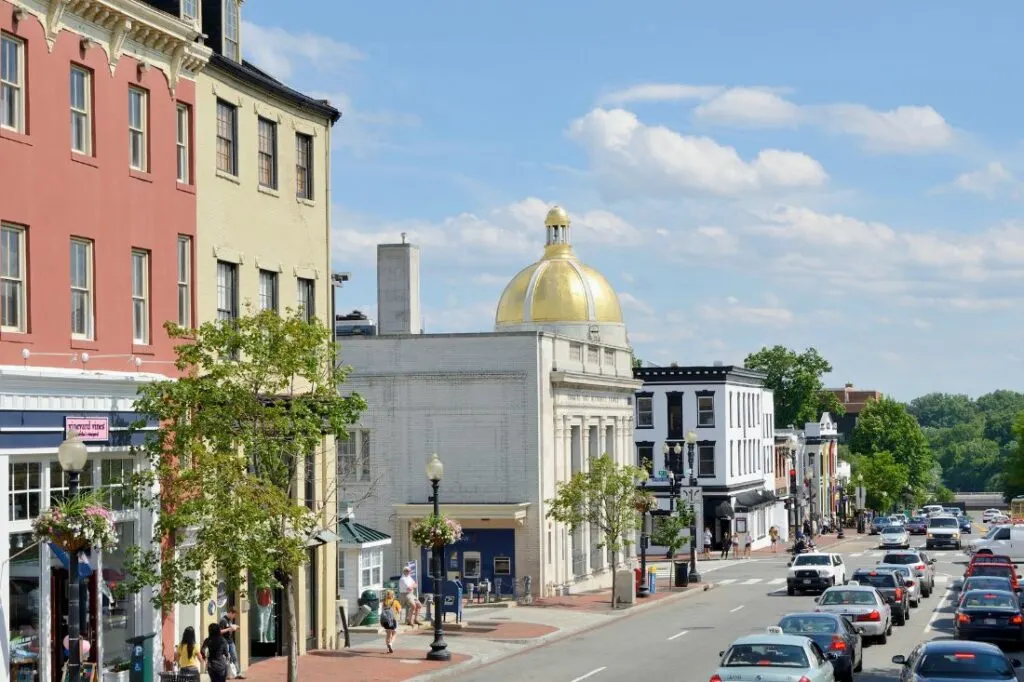 Georgetown is one of DC's most famous neighbourhoods. It's also one of my personal favourites. This is a vibrant area, absolutely brimming with character and personality, so I really recommend a visit.
You can enjoy everything from 18th and 19th century architecture, boutique stores, even activities like escape rooms or bowling.
Explore the city by bike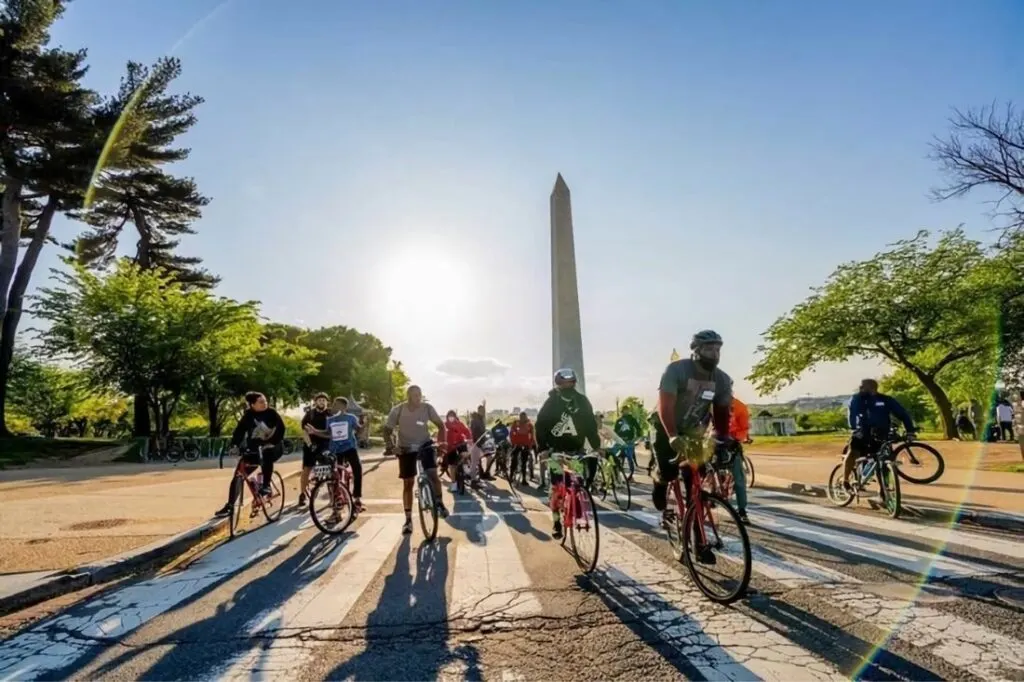 If you're in spending spring in Washington DC, why not explore the city on two wheels? Bike rides are one of my favourite outdoor activities while travelling, and there are some awesome trails in DC. The Anacostia Riverwalk Trail or the Mount Vernon Trail are good places to start, and both are perfect if you're travelling with younger kids too.
Go on a day trip to Arlington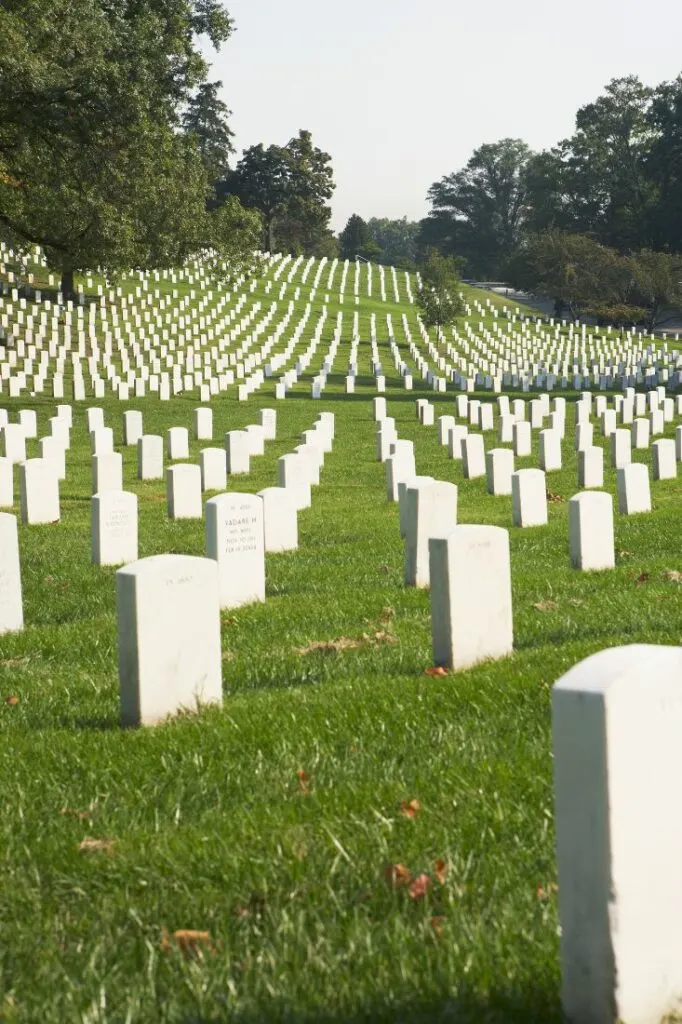 Want to see a bit more of the states than just Washington DC? No problem – Arlington, Virginia, is a super easy day trip you can take.
There's lots to do around here, including historical sights like the Arlington National Cemetery and the nearby Pentagon. The cemetery is a sombre, emotional experience, but a very worthwhile visit.
Plus, the Mount Vernon trail I mentioned is located in Arlington so it's a good idea to combine the two.
Get a bird's eye view of Washington from the Capital Wheel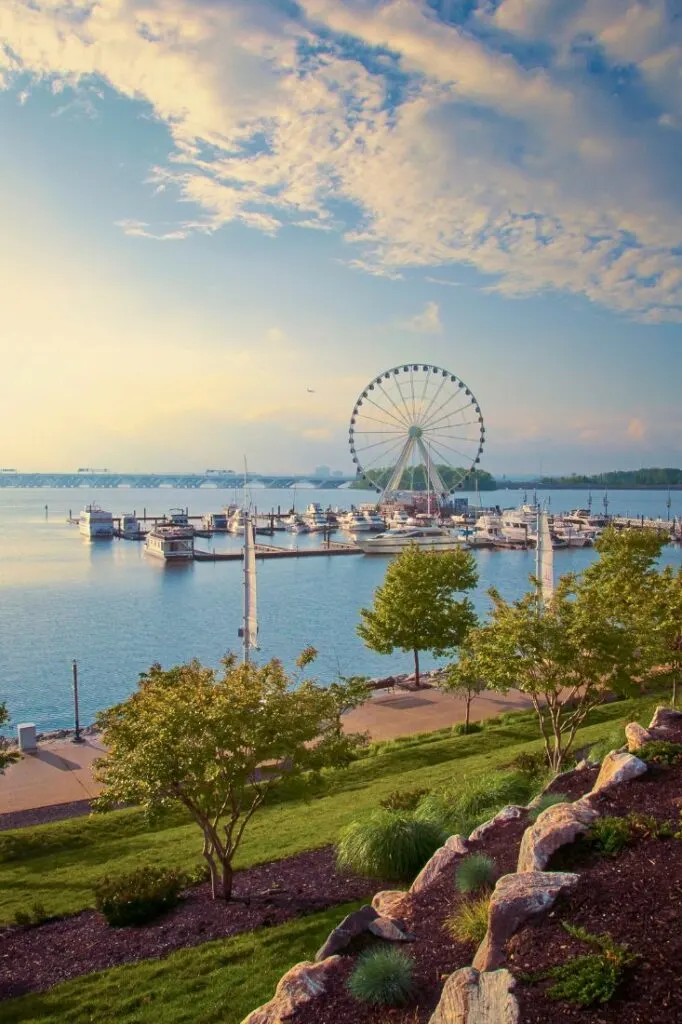 Experience unrivalled views of DC, Maryland and Virginia from the Capital Wheel (you can get your tickets here). From these comfortable gondolas, you'll see some of the city's best sights plus expansive views across two states on a clear day.
After you've experienced the Capital Wheel, take some time to explore the National Harbor. Between shopping, places to eat, golf and the Spirit Park Carousel, there's something for everyone.
Go around the world with Passport DC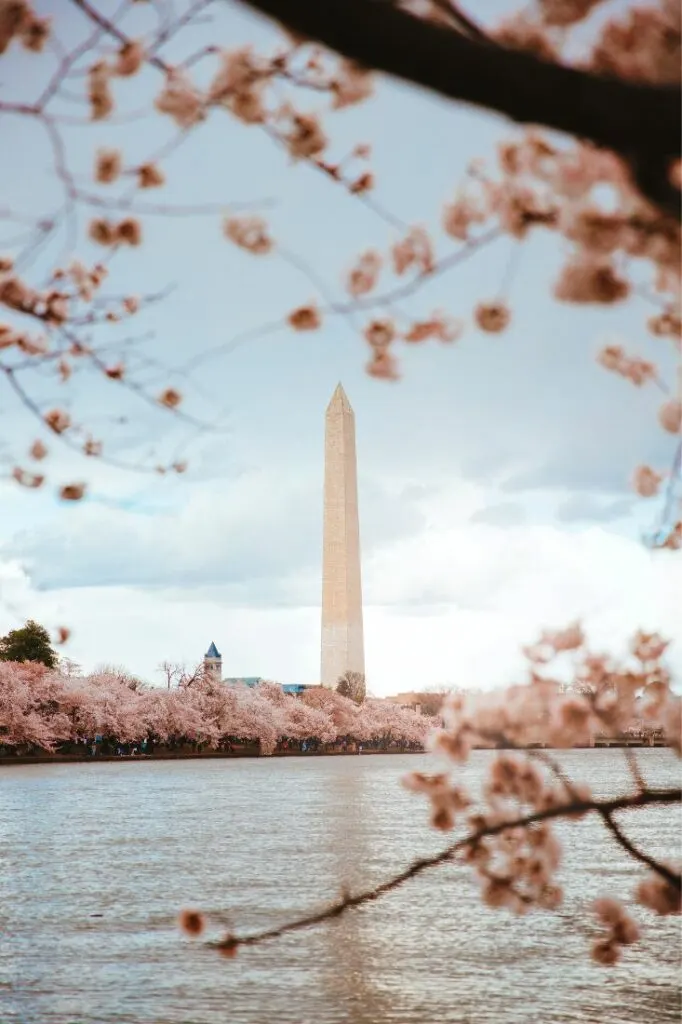 No springtime trip to this city is complete without attending one of the most iconic Washington DC spring events there is: Passport DC.
Passport DC is a month-long festival through the month of May. And alright, you won't really go around the world, but it'll feel like it as you enjoy programmes and exhibitions, plus tours available for more than 50 foreign embassies. Not to mention the EU open house.
Oh yeah – the tours are free, too. Aside from embassy visits and open houses, expect street festivals, performances, workshops, exhibitions and more. It's literally an event like no other.
Where to stay in Washington DC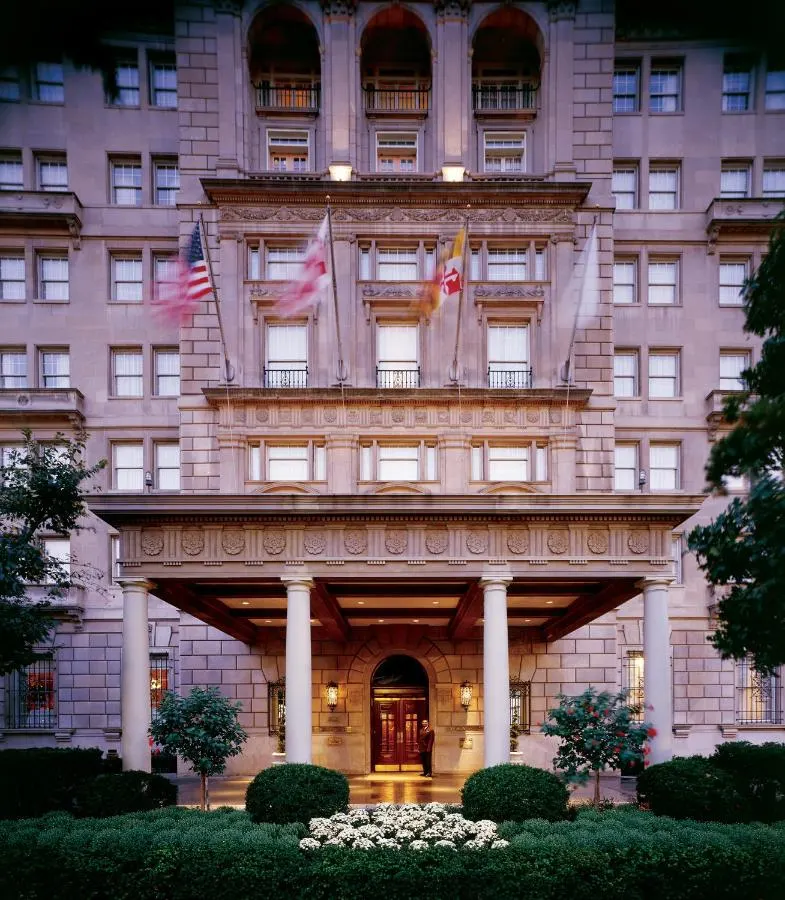 You might not be able to stay in DC's most iconic building, but you can catch a glimpse of it from your hotel window at The Hay. Overlooking the White House, this is one of Washington's most historic, iconic hotels, with major attractions and landmarks close by.
Finally, one of the most important parts of planning any trip is figuring out what you're going to eat. Lucky for you, the restaurants at The Hay are top class.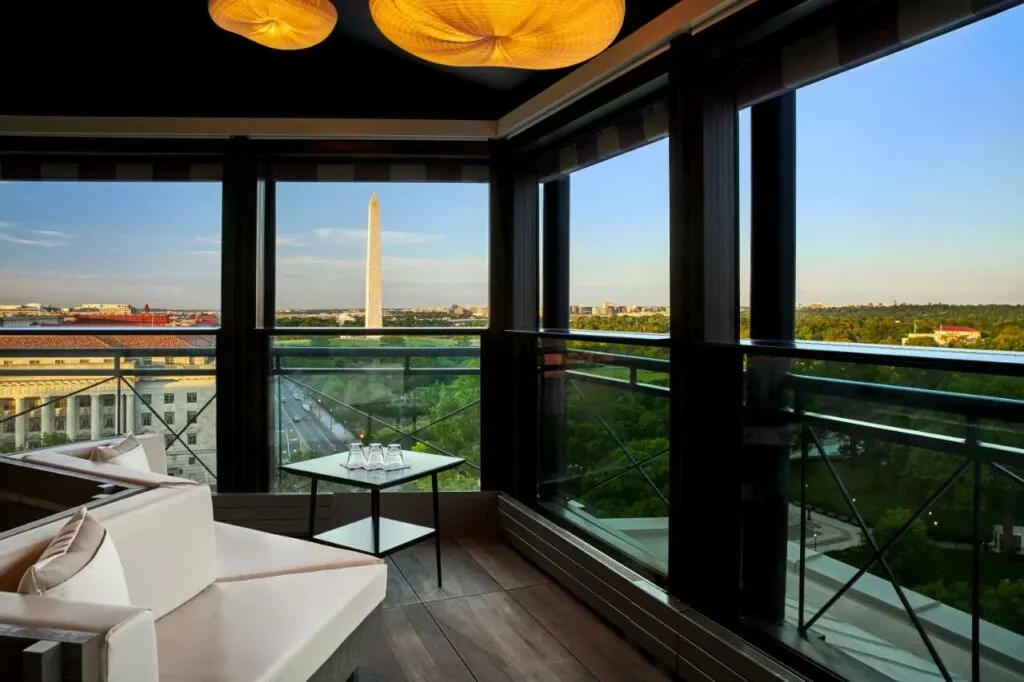 Want to experience the neighbourhood of presidents in style? Head to Hotel Washington. And believe me when I say style – the interiors here are pretty amazing, and DC's most important landmarks and monuments are just moments away.
Inside, you've got some super handy facilities, like a fitness centre, restaurant and bar.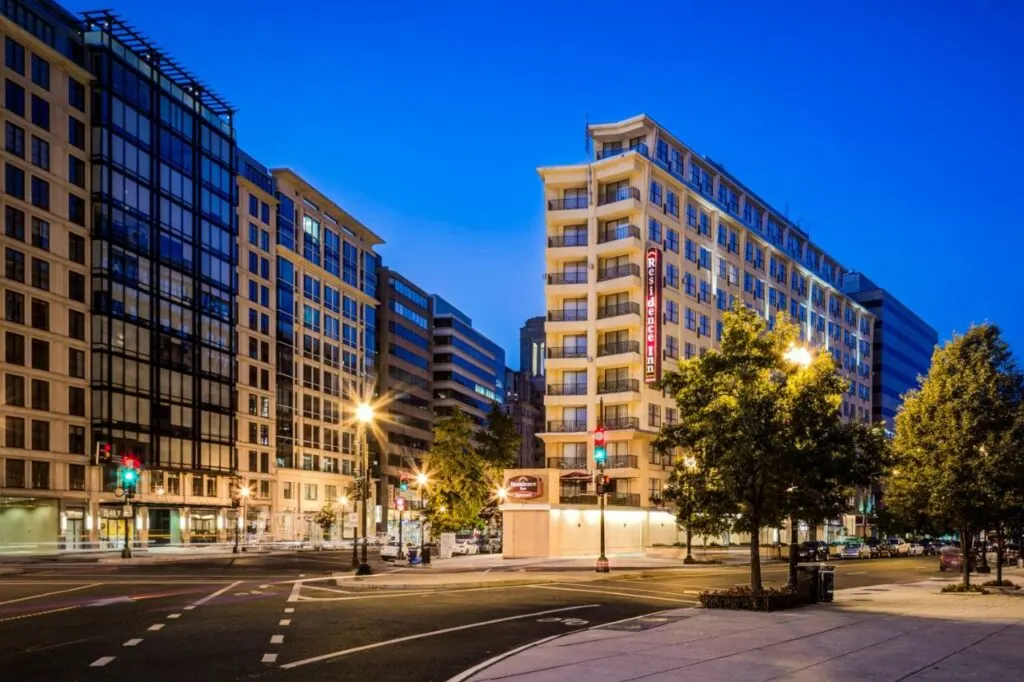 Cheap and cheerful – for DC standards anyway – the Residence Inn puts you in the heart of the action. Some of the most important sights in the city are less than a mile away, and inside, you've got a fitness centre if you want to get those gains during your travels.
The rooms are comfy and cosy, perfect for resting your weary head after a busy day exploring. What's not to like?
---
If you're looking for a more detailed itinerary of how to spend the perfect weekend in Washington DC, then check out my 3 days in Washington DC guide.
Have you visited Washington DC in spring, or is it still lurking somewhere on your bucket list? As always, make sure to let me know in the comments.
Like this blog post? Then Pin it for the future!