Are you looking for the best places to work in Canada? From Vancouver to Halifax, check out where to work in Canada with these amazing jobs!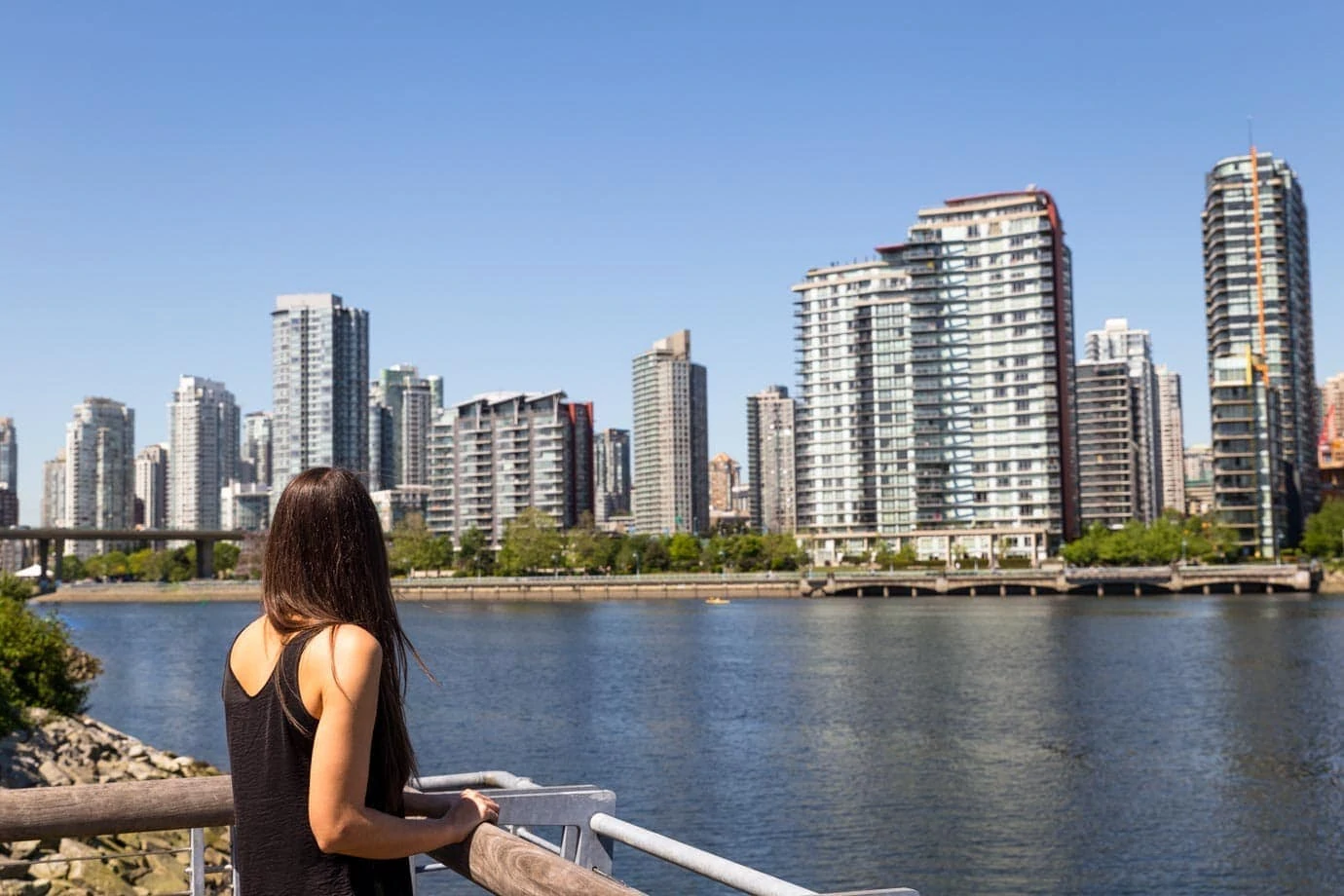 It seems that everyone is talking about Canada at the moment. There's probably a reason for that though – it is without a doubt one of the most beautiful countries I've ever been to.
If you're thinking of working in Canada then you've come to the right place. In this blog post I want to give you an overview of the best places to work in Canada. I also want to tell you why this is such an amazing country to live in.
Trust me, you're going to love it here.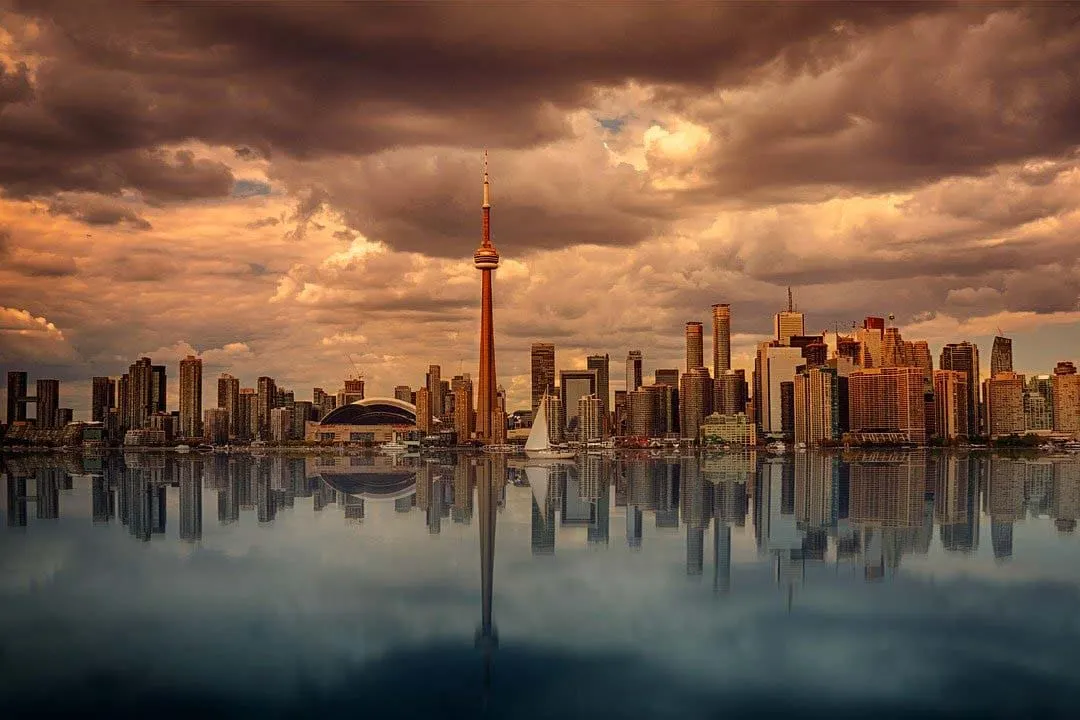 Firstly, Canada gets voted in just about every publication as one of the best countries to work in. That's because the minimum wage is good, working conditions are great and there are a huge variety of jobs to choose from.
You can become a ski or snowboard instructor in Whistler, you can work in a bar in Vancouver, you can work on a fishing boat in Halifax. Honestly, there are some many opportunities here. There are also different jobs for the different seasons in Canada.
Also, both Vancouver and Toronto are in the top 10 "most livable cities in the world", so if you're thinking of working in Canada then you've chosen a fantastic place. I mean, if the photos don't do it justice then nothing will.
With the vast wilderness and cool cosmopolitan cities, Canada really does have something for everyone. With that in mind, here are my top 5 places to work in Canada to get you started.
– Where to work in Canada –
Banff
Banff is a small resort town nestled in Alberta and it is the gateway to the Rocky Mountains.
If you don't know already, this is one of the best ski destinations in the world. With Ski Big 3 – that's a combination of the 3 big ski resorts of Mt. Norquay, Lake Louise Ski Resort and Sunshine Village – this is a mecca for skiers and snowboarders all around the world.
In the winter Banff explodes with tourists looking to hit the slopes. If you're looking for jobs then you can work in a ski chalet as a cook, cleaner, or housekeeper. There are also loads of jobs in the restaurants and bars too as either servers or bar tenders.
Banff is also one of the best places to become a ski instructor. A lot of people travel here just to become an instructor. Then they can get a job as a ski instructor all over Canada (Whistler being another amazing option for jobs).
Once the snow has melted away, that's when everyone looks to the Rocky Mountains for hiking. With loads of adventure and hiking stores, it's quite easy picking up a job as a retail assistant, and then are a number of pubs and restaurants to choose from too!
If you're heading to the area, these are some of the best things to do in Banff during winter. As you'll see I absolutely love it here!
Halifax
Halifax is the largest city in Nova Scotia on the east coast of Canada and the main industry here is fishing and trawling.
Even though being a fisherman doesn't sound like the most glamorous job in the world, it is an amazing way to earn and save money. This makes is a particularly good backpacker job in Canada.
As you're out at sea all day, and often all week, there aren't many opportunities to spend your money. Also, you don't really need any skills or qualifications for fishing – just a hard-working attitude and a good sense of humour!
You'll be surprised at how quickly the money can build up doing this job. If you're looking for a bit of a Canadian adventure, you could work in Halifax for a few months, save up a load of money, and then travel all the way to Vancouver. A coast to coast Canadian road trip is one of the best things to do in the country.
The Okanagan Valley
If you're looking for the best place in Canada to work, then check out the Okanagan Valley as somewhere a little different.
The Okanagan Valley in British Columbia is famous for one thing and one thing only – wine.
Around the Okanagan Valley are places such as Mission Beach, Penticton and the Naramata Valley, and they are absolutely teeming with wineries.
Canada has one of the fastest-growing wine industries in the world. At the Okanagan Valley you can get a job working in the fields, helping with the harvesting of the grapes and learn all about how to make wine. Most vineyards will hire people working over the summer.
Usually you will do a load of different jobs all over the vineyard. This is from picking the grapes, crushing the grapes and bottling up the wine too.
Also, you get to work in one of the most beautiful areas of Canada and you also get to work outside which is a huge bonus!
Toronto
Toronto (pronounced fondly as Toe-ron-o by locals) is another of Canada's cosmopolitan cities. As I mentioned, Toronto often ranks highly as one of the happiest places to live and work in the world.
It's safe to say that Toronto is the main business hub in Canada, so a lot of the jobs there reflect that. This makes it one of the best places for work in Canada.
A popular job in Toronto is a retails sales & customer support rep, and for the millennials there are a lot of social media positions. The travel tour company G Adventures are based in Toronto and they're always on the look out for people joining their team.
Another amazing job opportunity in Toronto is being a bike courier – this means biking around Toronto delivering food or documents. Sounds pretty easy, eh? It's a great way of getting to know the city while earning a decent wage too.
Vancouver
Vancouver is arguably Canada's most popular city due to its close proximity to the forests, the mountains and the ocean. It certainly seems like a city that works harmoniously with nature.
There's no doubt about it though, Vancouver is damn cool. There are more cafes and coffee shops than you'll ever know what to do with.
If you're looking for a city to base yourself in for work, Vancouver is an amazing option with lots of different opportunities such as working in the service industry or office admin work.
Also, bar tending and serving jobs are very popular in Vancouver. There are loads of bars and restaurants around Gas Street so that's a good place to start.
Officially, companies like Cactus Restaurants Ltd, Mountain Equipment Co-op, Nintendo of Canada Ltd. and Whistler Blackcomb are voted as the best places to work in Vancouver.
---
If you're looking at working in Canada then you must be aged between 18-30, prove you have access to CA$2,500 and then you can apply for an eTA visa!
Wherever you decide to work, Canada is an amazing country to do it in, and you can't go wrong with any of these places listed here.
Have you worked in Canada before? If so, where did you work and what did you do? We'd love to hear some of your stories in the comment box below!
Like this blog post? Then make sure you Pin it!