A resort oozing class, luxury & seclusion, this is my Amilla Maldives review. It's easy to see why this is one of the best luxury hotels in the Maldives!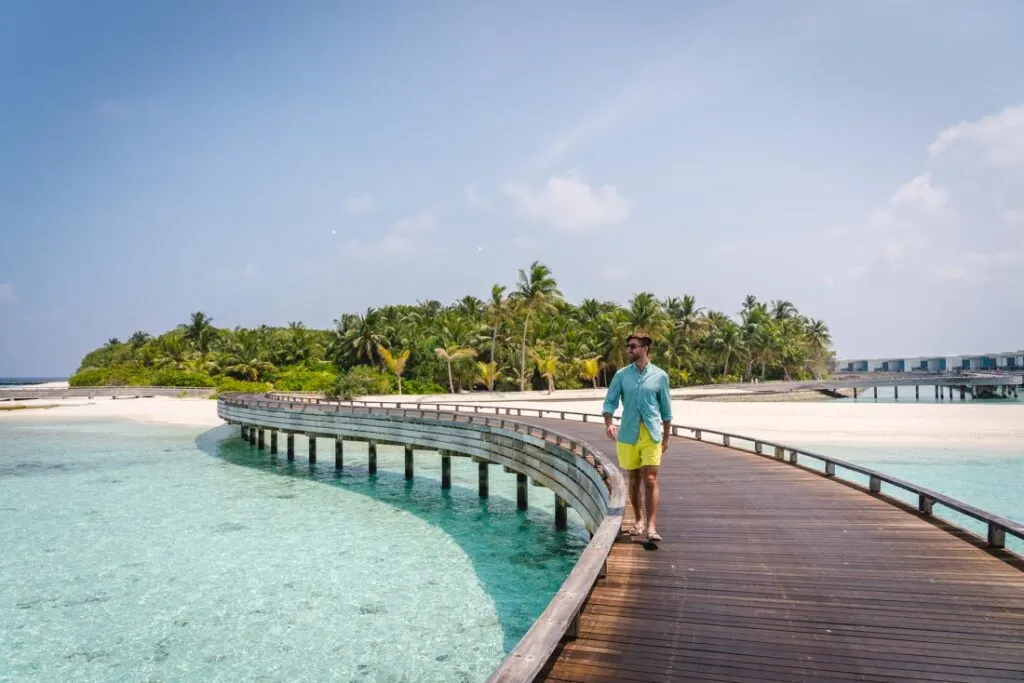 Anticipation. I think that's one of the things that makes visiting the Maldives so special for the first time.
I knew I was visiting one of the most beautiful places in the world, a place I would never forget. However, nothing could prepare me for that moment we took off in our little 10-seater seaplane flying out to our resort Amilla Maldives Resort & Residences.
Moments after being up in the air, you start seeing all these tiny islands of the Maldives dotted around the ocean, each one a watercolour of bright blues, greens and whites, each one a glistening jewel in the shimmering light.
For me, it didn't take long for that anticipation to turn to realisation that the Maldives was every bit as beautiful as I thought it would be. And I hadn't even got to our resort yet!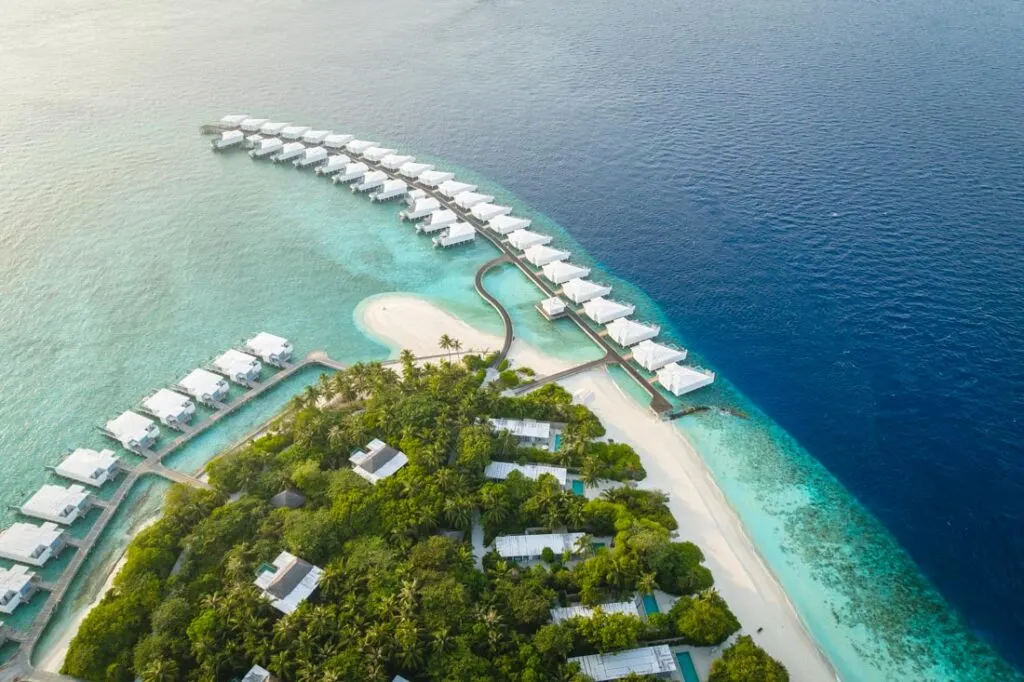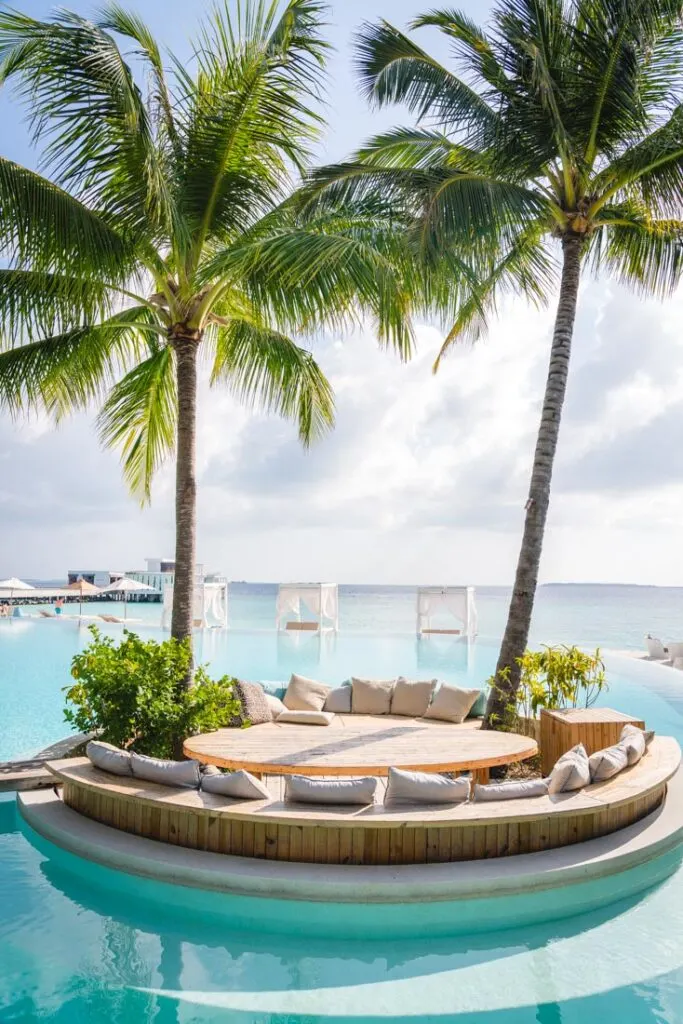 Once we arrived to Amilla Maldives, we arrived to paradise. Honestly, it's the only word to describe this place.
From the moment we stepped foot on the island, I completely fell in love with the place. I really didn't want to leave by the end of it. No one does.
In this Amilla Maldives review, I'm going to tell you all about what it's like staying here. From the different restaurants to the best snorkelling spots, this is what you can expect from one of the best hotels in the Maldives.
Get ready for the ultimate 5* luxury. I have a feeling you're going to love it here!
What is Amilla Maldives Resort & Residences?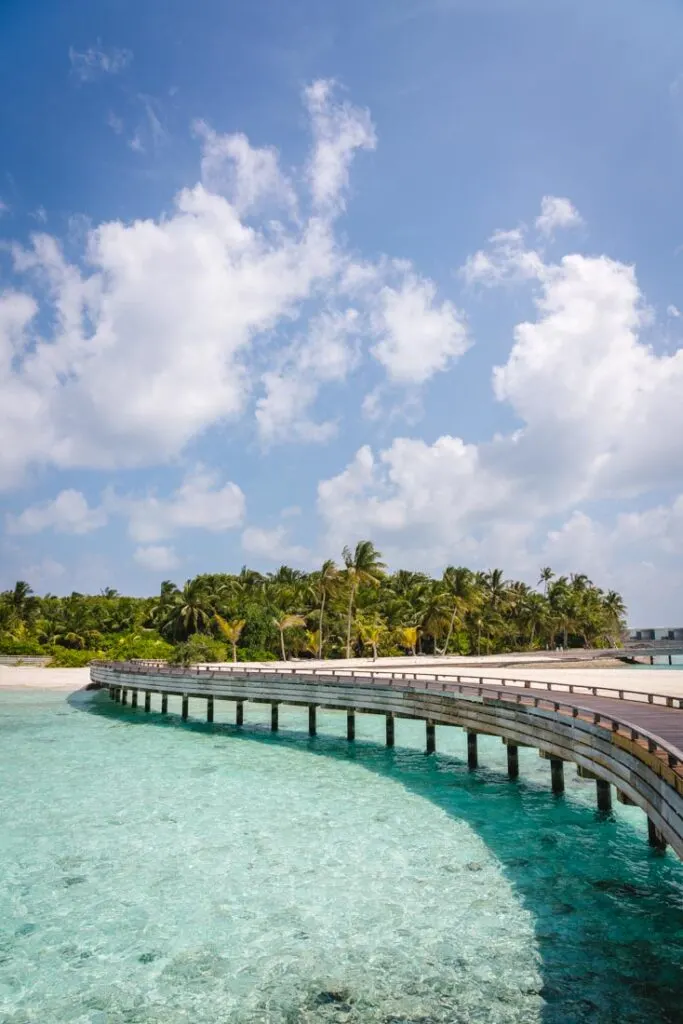 Amilla Maldives Resort & Residences is a luxury 5* resort located in the Baa Atoll of the Maldives. This is a UNESCO World Heritage site and a protected bioreserve packed full of marine life.
Like most luxury hotels in the Maldives, Amilla Resort is on its own private island giving it a private seclusion rarely found elsewhere in the world.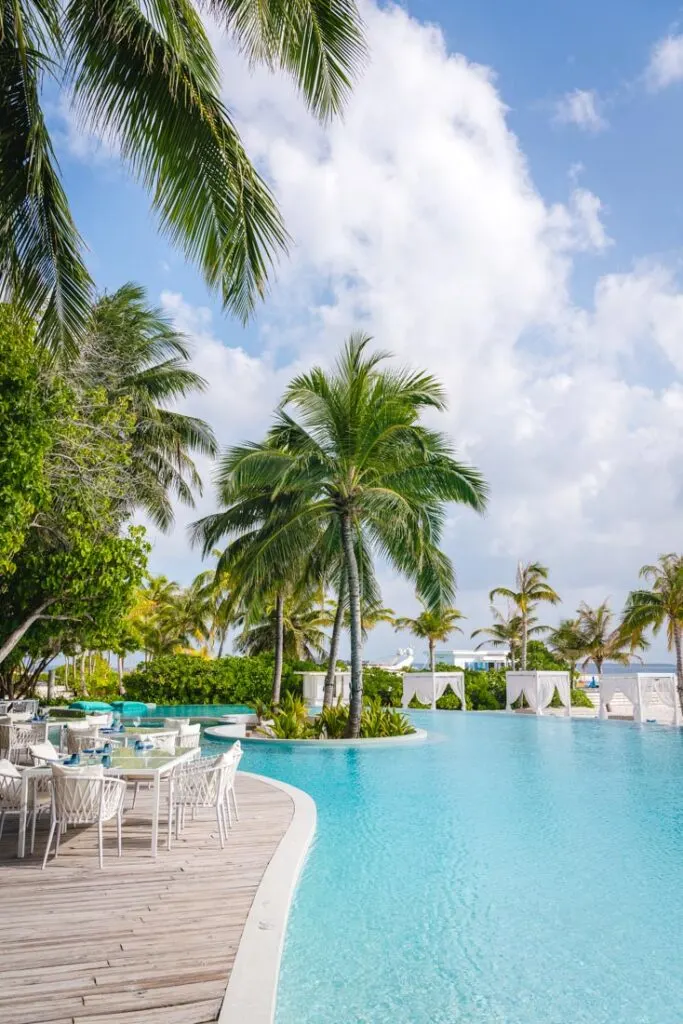 From beach bungalows to overwater villas to treehouses, there are 67 rooms at Amilla Maldives. There's even a very private glamping tent nestled between the trees which I'll tell you all about.
One of the things I loved about Amilla were the number of restaurants and bars. For such a small resort, there are seven different restaurants to eat at. That means if you're staying here for a week there are plenty of options to choose from.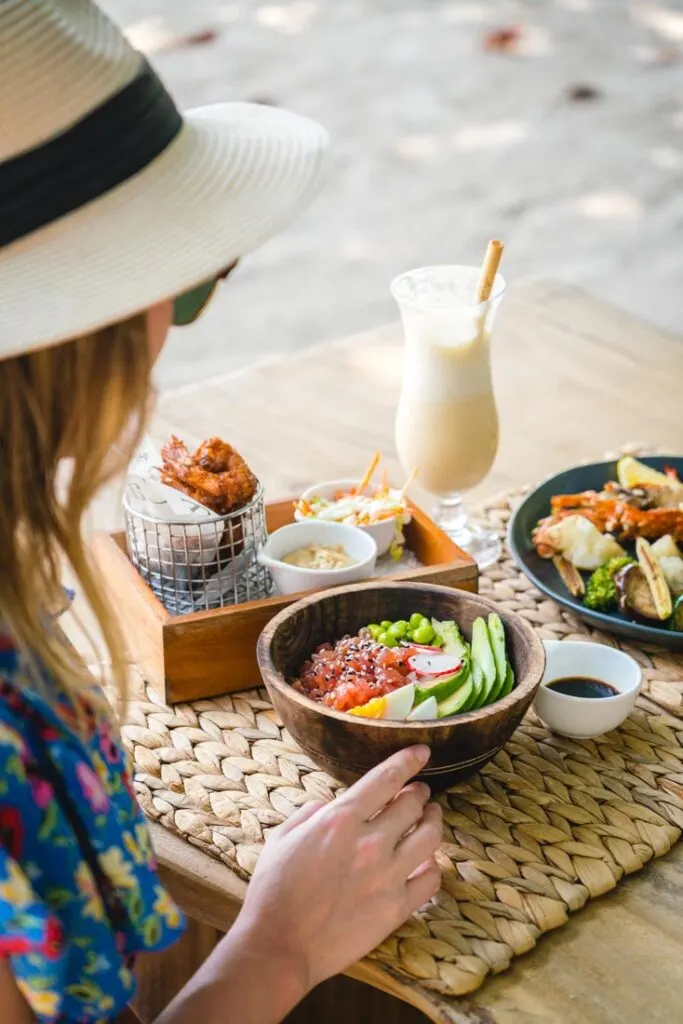 There is a big focus on wellness and sustainability too. All around the resort, from health shots at breakfast to producing their own kombucha, there are little nods to health and well-being all over the place. They even leave a little sweet dessert in your room each night that aids in digestion and helps with sleep.
And as you'd expect from a 5* resort, there is a calming spa and wellness centre where you can go for a number of treatments. This really completes the 5* experience.
Getting to Amilla Maldives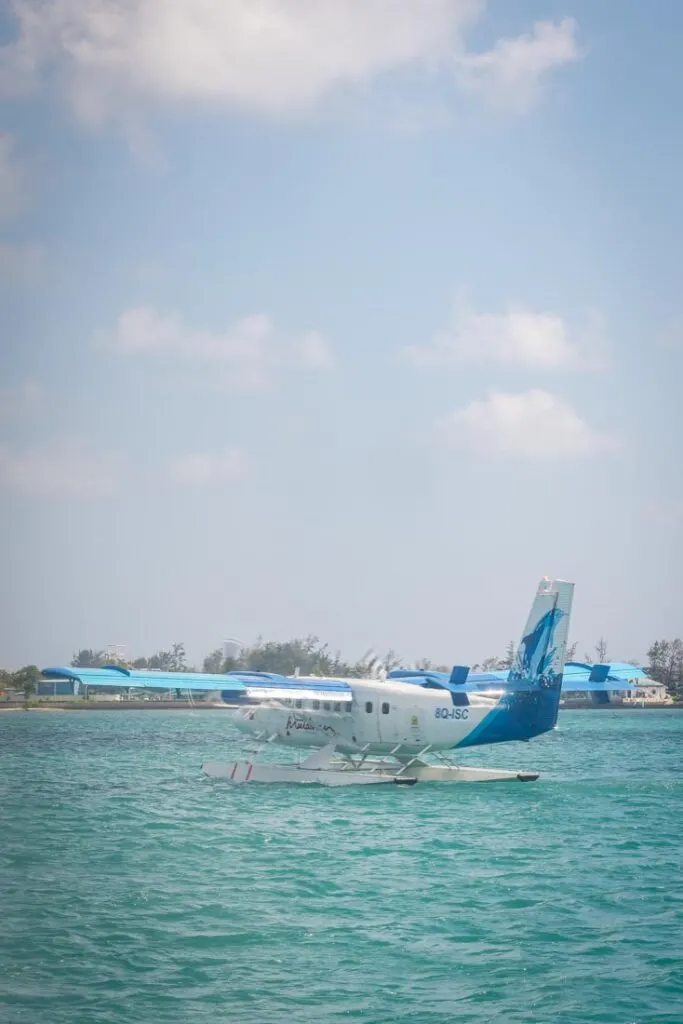 Getting to Amilla Resort is a joy in itself.
Once you arrive at Male International Airport, you are transferred to the seaplane terminal, a short 5-minute drive away.
There, the indulgence starts. Depending on what time your seaplane transfer is, you usually have to wait in the air-conditioned lounge. We had to wait around an hour for our transfer – obviously each seaplane can only seat 10 people, so it all depends on what time other people arrive before it's ready to depart.
The lounge is fully equipped with a buffet of sandwiches, cakes, coffee and soft drinks too. Basically, it isn't a bad place to kill an hour. You're definitely not going to go hungry that's for sure.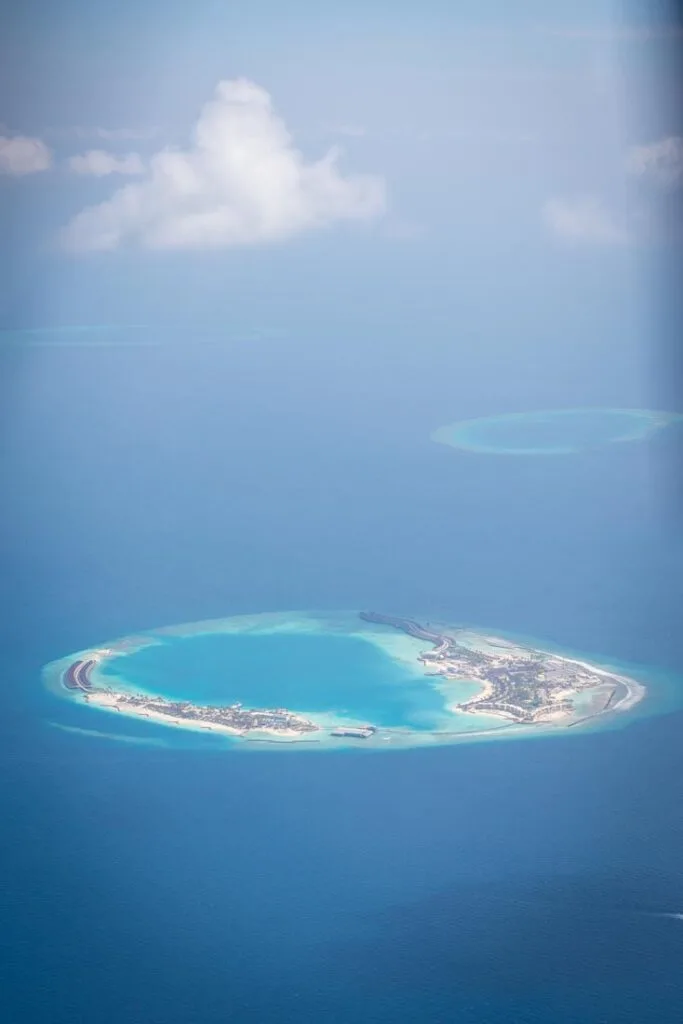 Once your seaplane is ready to depart, the adventure really begins.
The moment you're up in the air you start seeing all the different islands of the Maldives dotted about. Each one is picture postcard perfect.
If you can, try and grab a window seat on the right-side of the plane when flying out to Amilla as you'll see more island than sitting on the left.
The seaplane transfer takes around 30 minutes before you touch down in the water. From there, a boat from the resort comes out to take you to the island.
Flying to Amilla really is the perfect way to kick off your holiday, and it only gets better from there.
Water villas at Amilla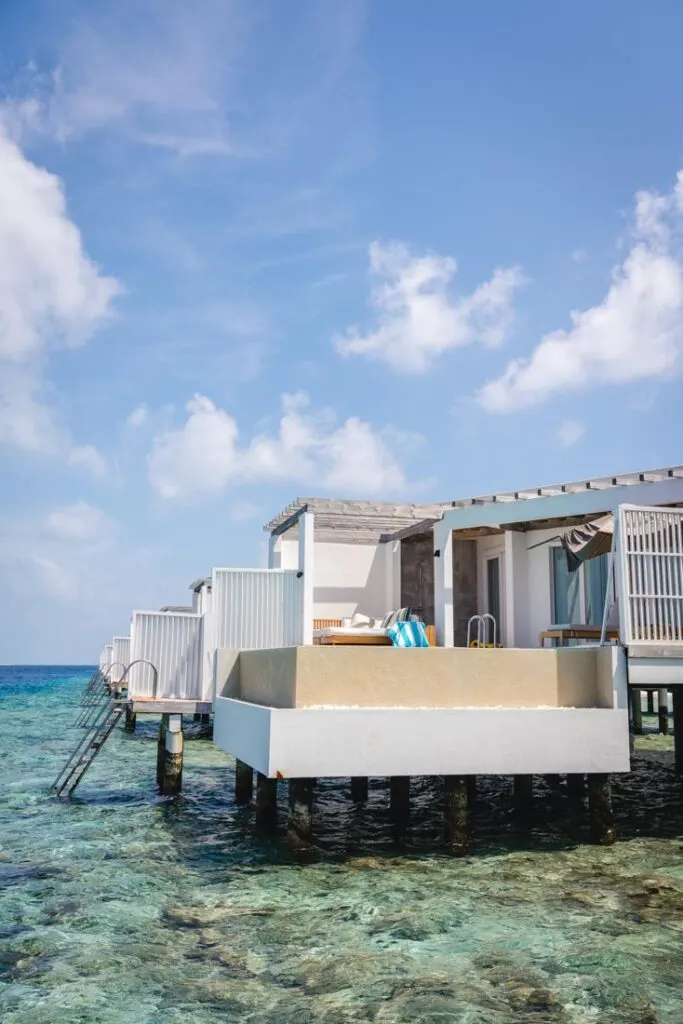 You should've seen my face the moment we walked into our water villa. I just couldn't believe how big and modern it was. It was almost the same size as our flat in London.
The water villas are laid out really nicely. You essentially walk into the lounge area with a big sofa, TV area, and bar on one side of the wall.
Then across the room partition is the king-size double bed overlooking the water outside. The bathroom is discretely behind the bed, so you don't see it when you're in bed.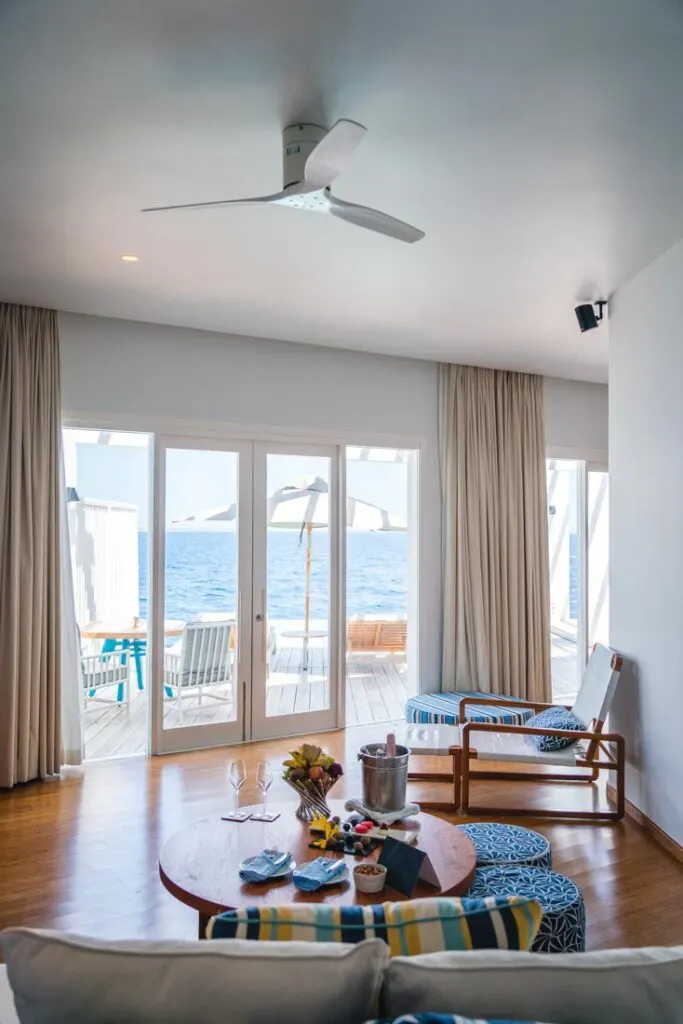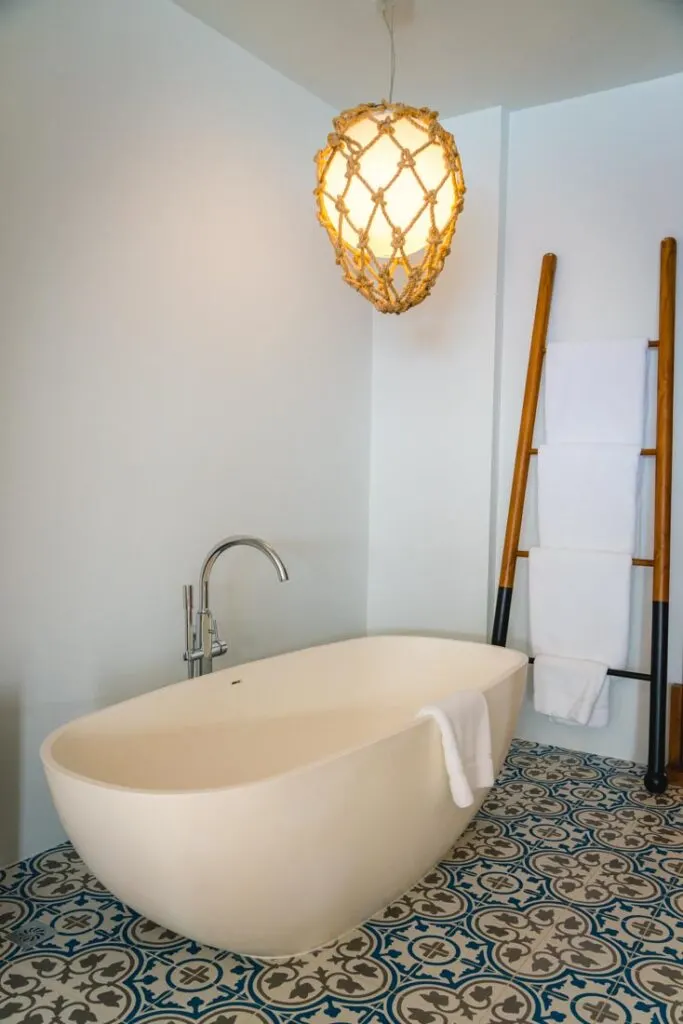 From the moment you walk into the villa, you're drawn to the big sliding doors and the view outside.
There's a big decking area with your own private pool, a private outside double bed, sun loungers, and a table and chairs.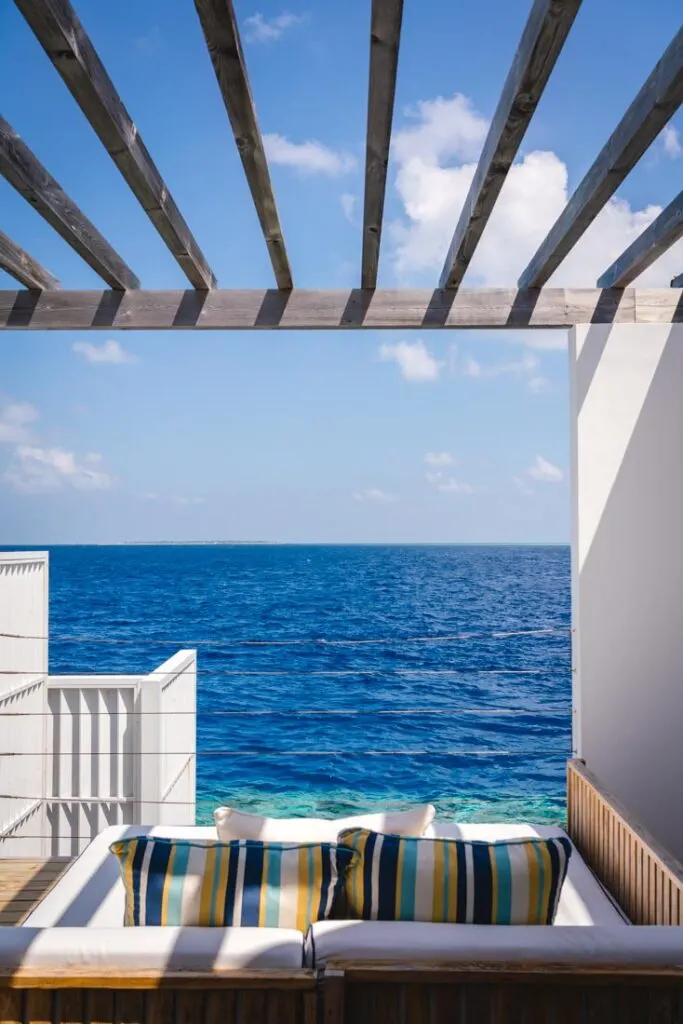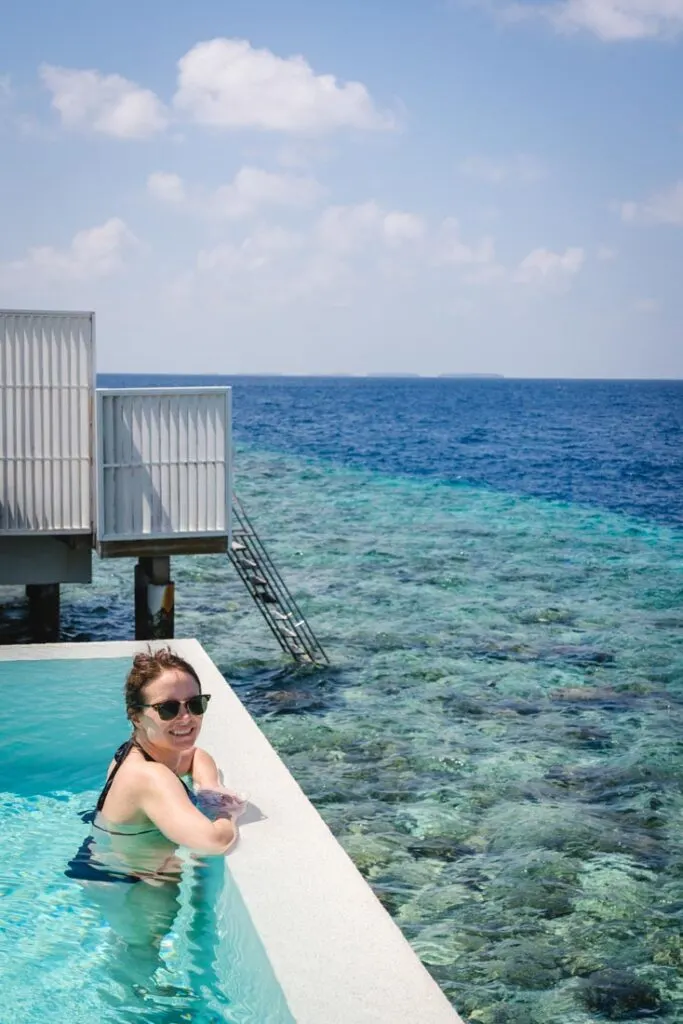 And as if that's not enough, there are steps down directly into the sea where you can go snorkelling on the reef below.
For me, my favourite thing was waking up each morning and taking a dip in the sea to start the day. And everything feels so secluded too – each villa is basically its own private house.
Glamping at Amilla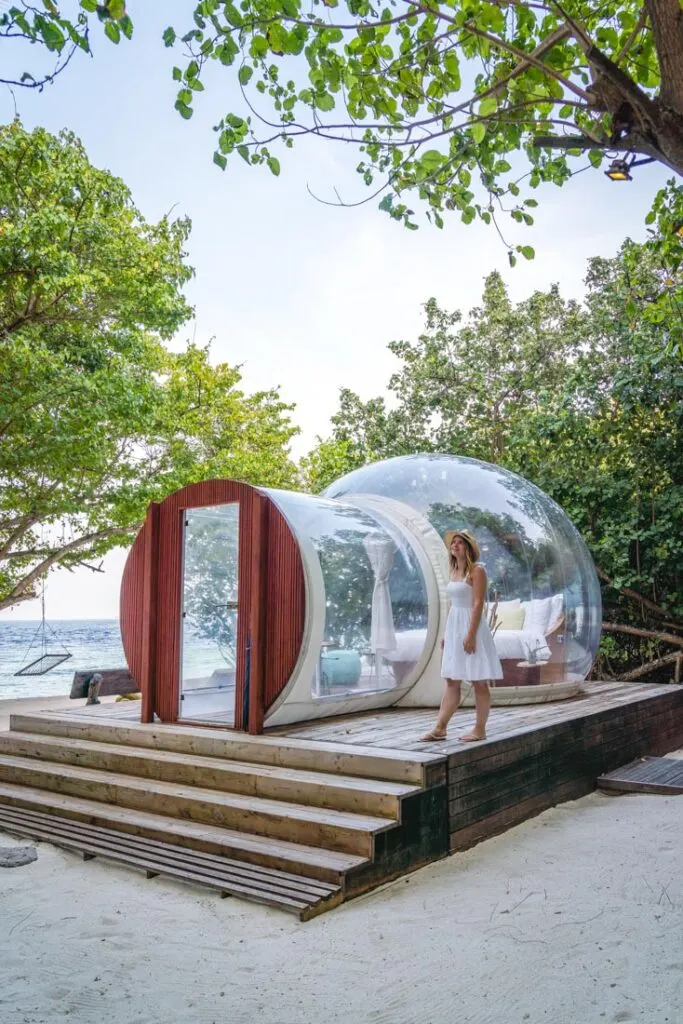 As we were on our honeymoon, we really wanted to experience all Amilla had to offer.
One of those once-in-a-lifetime experiences that you can do is spend the night in a glamping bubble nestled in the trees.
If you've never seen a glamping bubble before, hopefully my photos will give you a good idea. But basically, it's a transparent bubble where you can lie in bed and look up at the stars above you.
Inside the bubble is surprisingly spacious. There's room for a double bed, a little side table, and the bubble is temperature controlled too so it's not swelteringly hot when the sun comes up.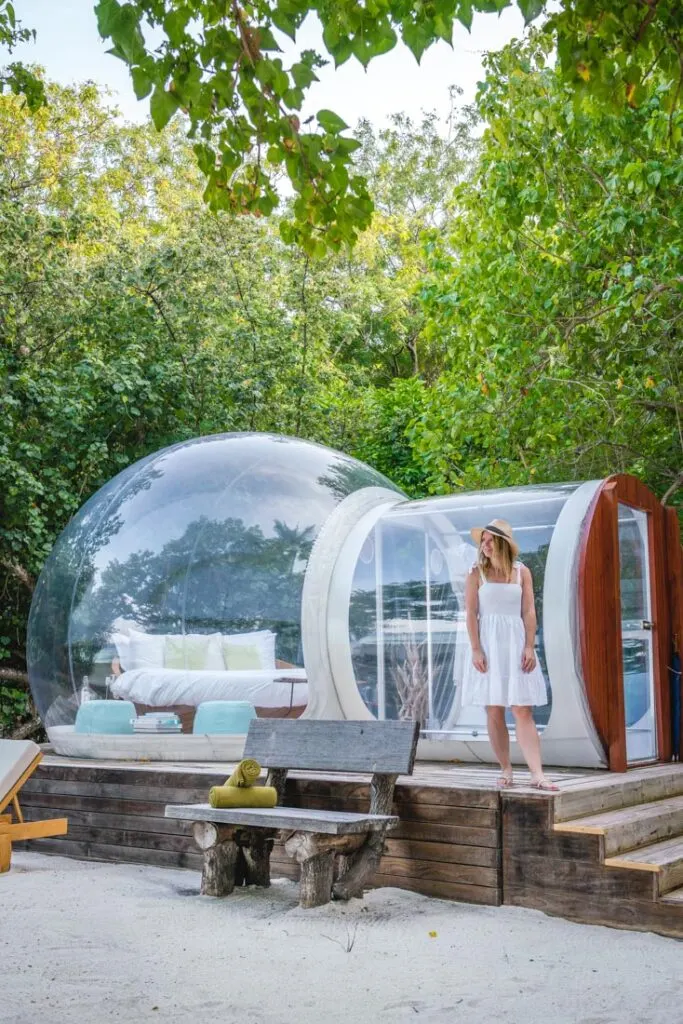 Outside, there is your own private beach, a couple of sun loungers and an outside sink and shower.
I can't tell you how magical it felt going to sleep here with all the stars glistening overhead. It was one of my favourite moments while staying at Amilla, and hopefully this is something you can experience yourself.
Restaurants at Amilla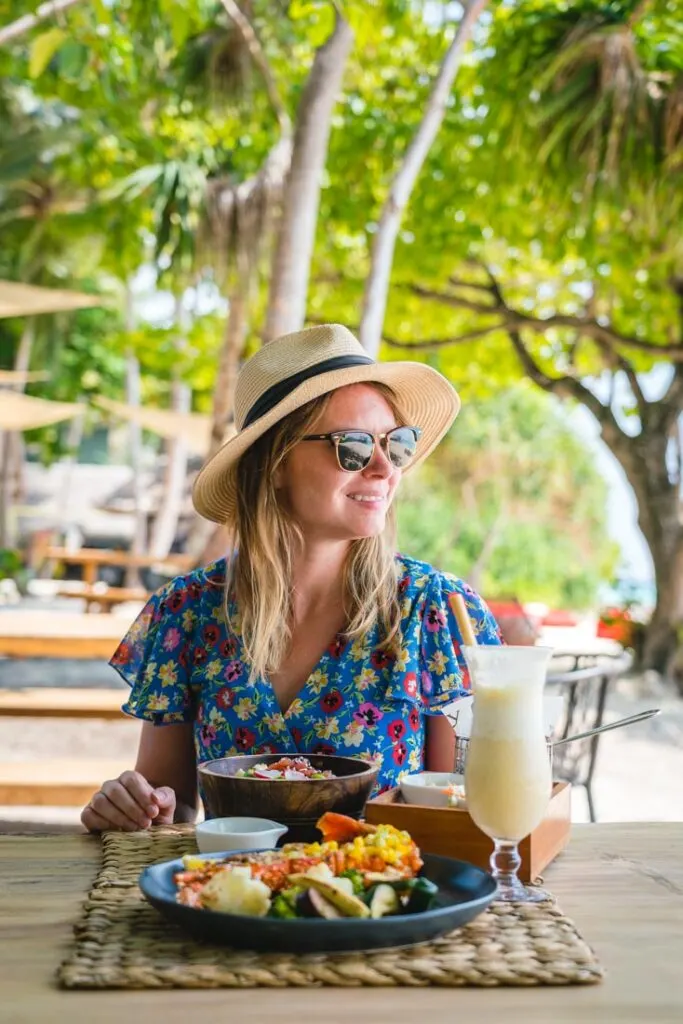 If you're a foodie then you will absolutely love all the different restaurants at Amilla.
To kick things off in the morning there's Fresh, a restaurant next to the pool. Here you can tackle the delicious buffet or order from their a la carte menu. There are lots of things like wellness bowls and cleansing shots to start the day.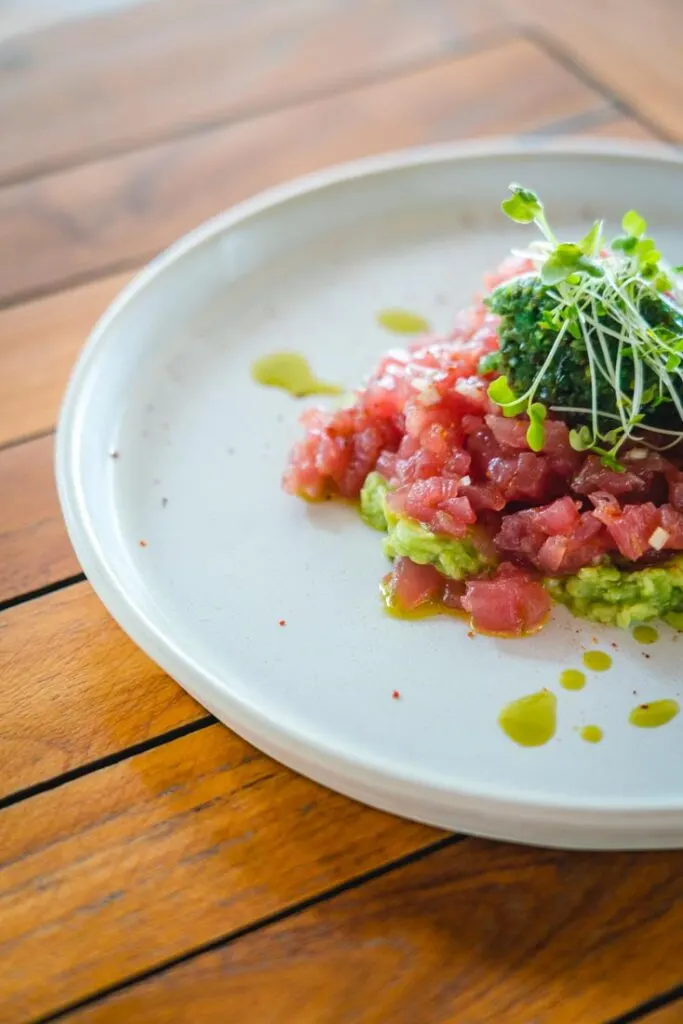 The other restaurants are:
Barolo – this is an Italian restaurant with fresh pasta and Italian delicacies. We had an amazing lunch there with burrata, and the truffle pasta was to die for.
East – this is an Indian/Asian inspired restaurant. If you're looking for the flavours of India, Sri Lanka and the Maldives, you'll find it here.
Feeling Koi – this is an Asian restaurant overlooking the water where you can discover the flavours of Japan. We had fresh sushi and sashimi here one evening while watching the nurse sharks swim below. What a perfect spot!
The Emperor Beach Club – this laid-back beachside spot is the social hub of the island. Enjoy breezy meals on the sand after beach volleyball, retail therapy or a wine-tasting session nearby.
Chill'd Café – this is a cool lunch spot where you can grab a salad, sandwich, curry or the famous mouth-watering ethical burger. Oh, and there's free ice cream from here every day too.
Joe's Pizza – this is a pizza spot with fresh pizzas being cooked to order in an outdoor pizza oven.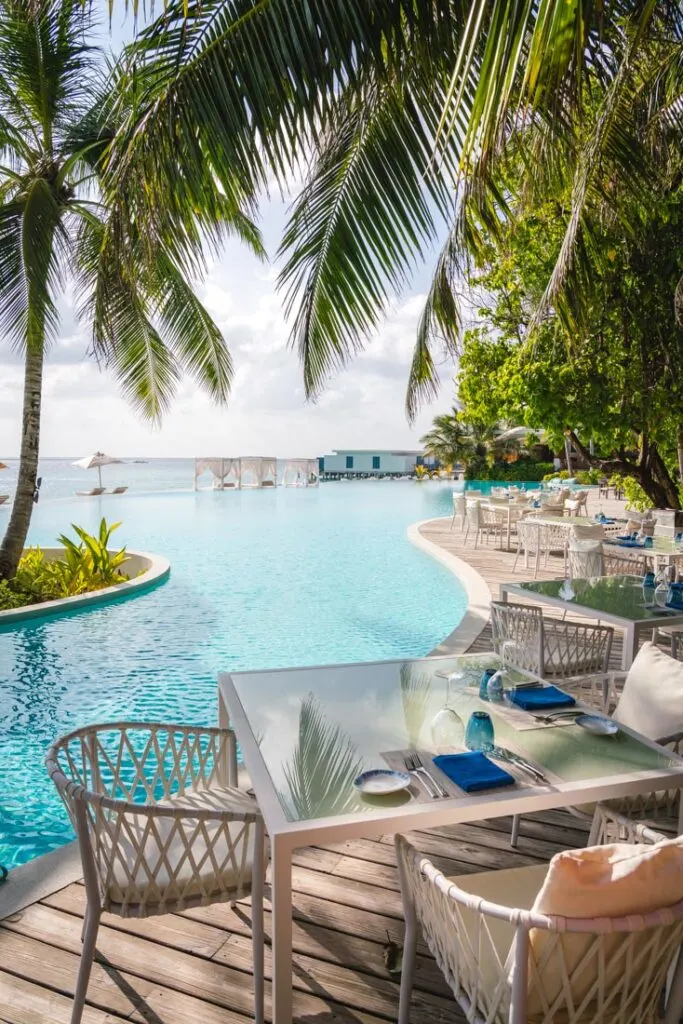 With so much choice, it's hard picking a favourite, but I really enjoyed the location of Feeling Koi and all the food at the Emperor Beach Club.
It really doesn't matter where you eat at though because all the food is superb. The Maldivian themed night at the Emperor Beach Club was a great insight into Maldivian cuisine, so I really recommend going to that when you're here.
Bars at Amilla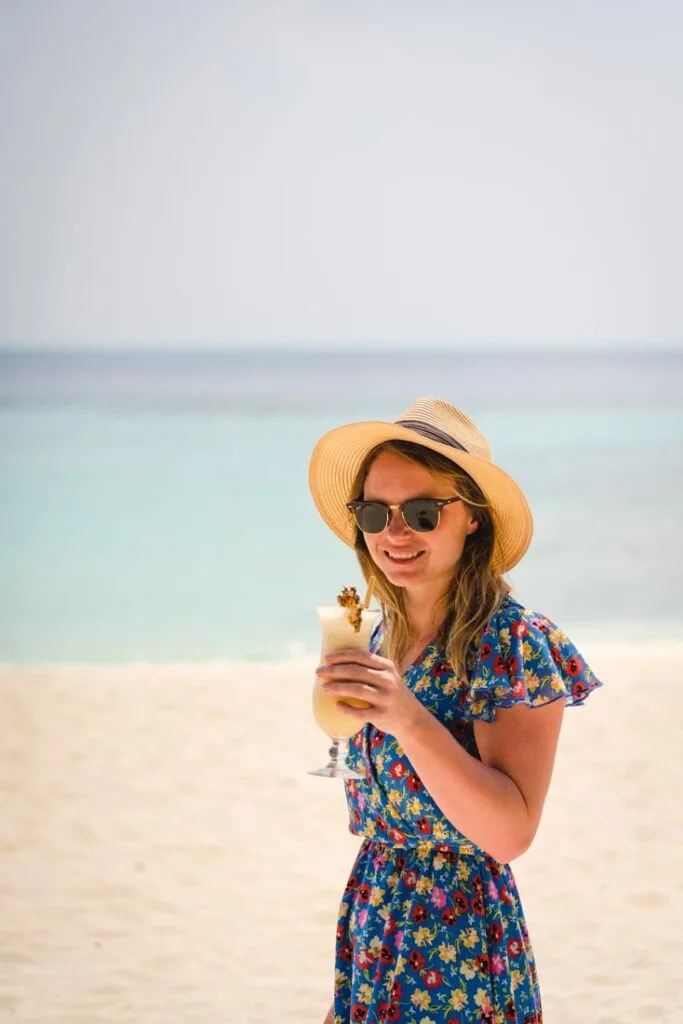 There are two main bars are Amilla – these are Baa Baa Bar and the Sunset Bar.
Baa Baa Bar is by the main pool, and they have a number of cocktails to choose from. I have to admit I was very surprised at how good their bloody marys were – that's a hard cocktail to master!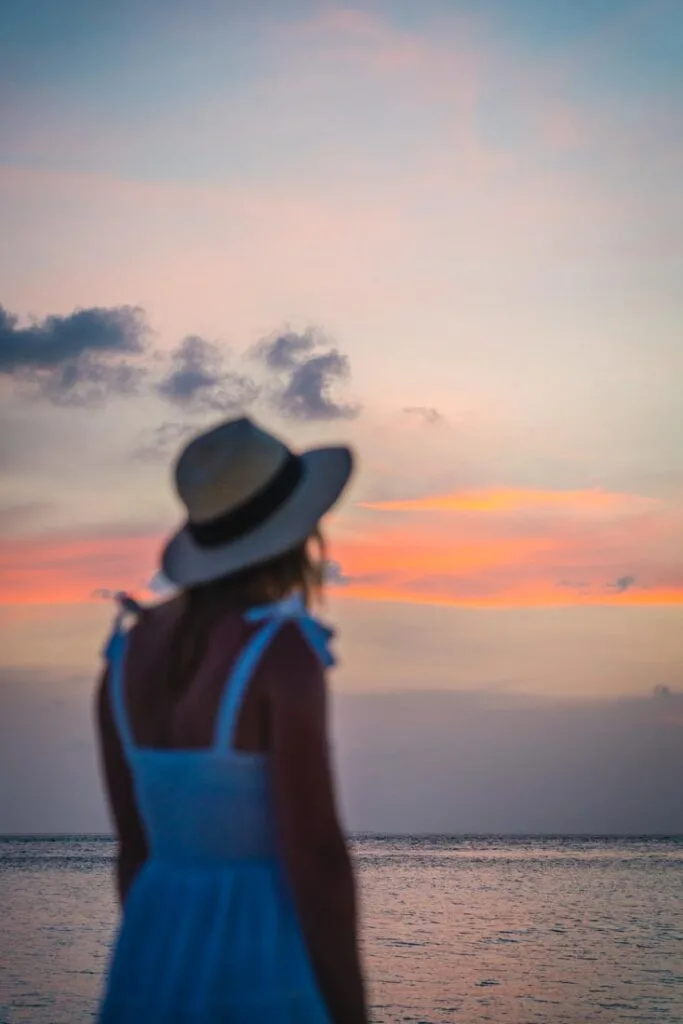 The Sunset Bar is a lovely spot above the Feeling Koi restaurant. As the name suggests, this is a great spot to watch sunset. Then again, both bars are great for that!
Experiences at Amilla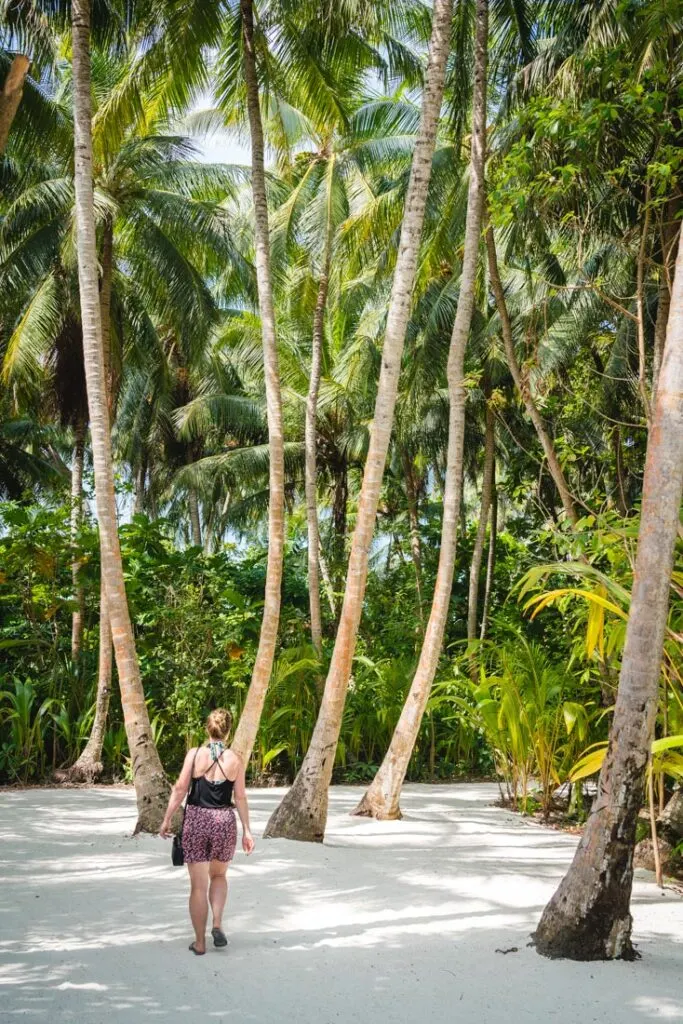 Amilla is one of those places where you could easily spend all day in your villa and still have the best time, but there are a number of experiences on offer too.
Firstly, and I thought this was a really nice touch, but all guests get to use snorkels and fins for free. With an abundance of sea life, from massive rays to reef sharks, my favourite thing to do was snorkelling each day.
Unsurprisingly, the house reef is the best place to spot sharks, but I also really liked the snorkelling around the Feeling Koi restaurant. I couldn't believe how clear the water was and how much you can see so close to the beach – the Maldives really is made for snorkelling! There's also a dive centre at Amilla too.
A few other activities include:
Jet skiing
Parasailing
Deep sea fishing
Badminton
Football
Tennis
Kombucha experience
Art classes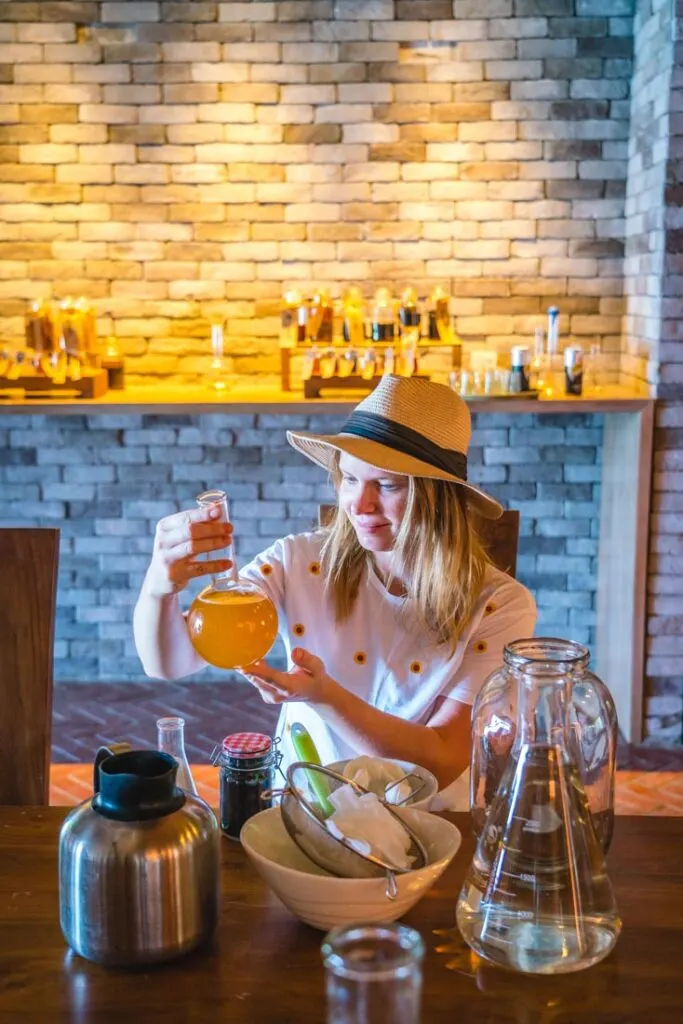 A couple of other bespoke activities they offer which I really liked the sound of was a sunset cruise, and a sandbank picnic. This is where you jump in the boat and get dropped off at a deserted sandbank in the middle of the ocean. It's like a very luxury version of Castaway.
Amilla Resort spa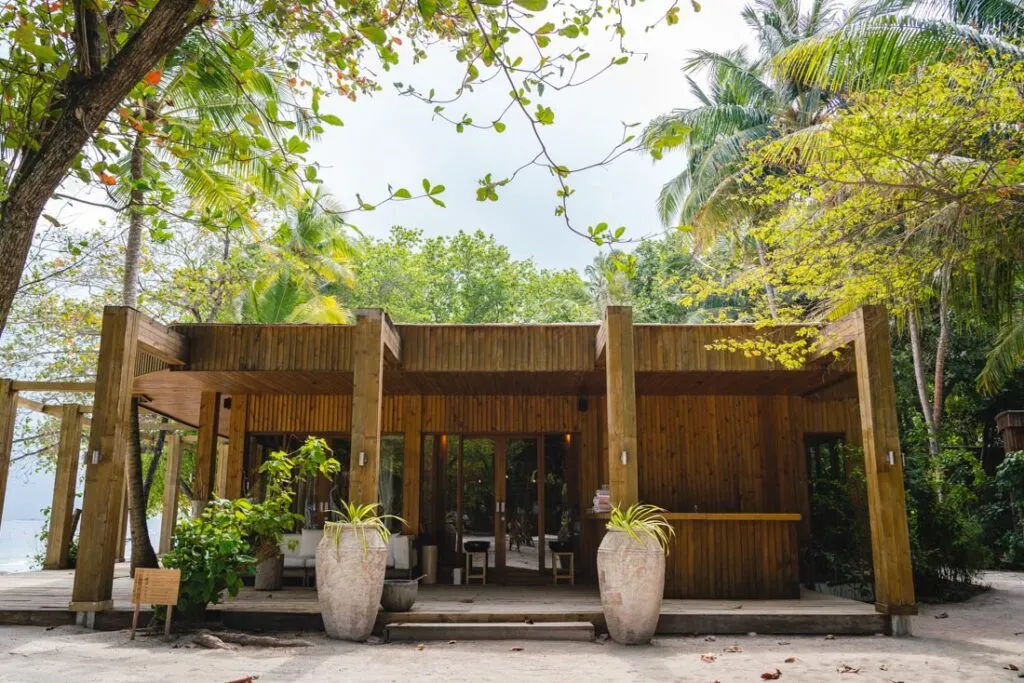 Amilla has a very serene spa with Maldives-inspired traditions and rooms that blend into the jungle. It's a leafy sanctuary where you can really switch off – not that that's difficult when you're in somewhere like the Maldives!
Relax, rebalance, rejuvenate at the Amilla luxury spa in Maldives. There are classic massage therapies on offer such as Balinese, Thai, and hot stone massage.
Alternatively, you can go for Amilla's unique 'Dhivehi Beys' massage inspired by Maldivian traditional medicine, harnessing the power of our island's plants. This is what we did and it was such a relaxing way to start the day.
Is it even a honeymoon without having a luxury massage?
The cost – is it worth it?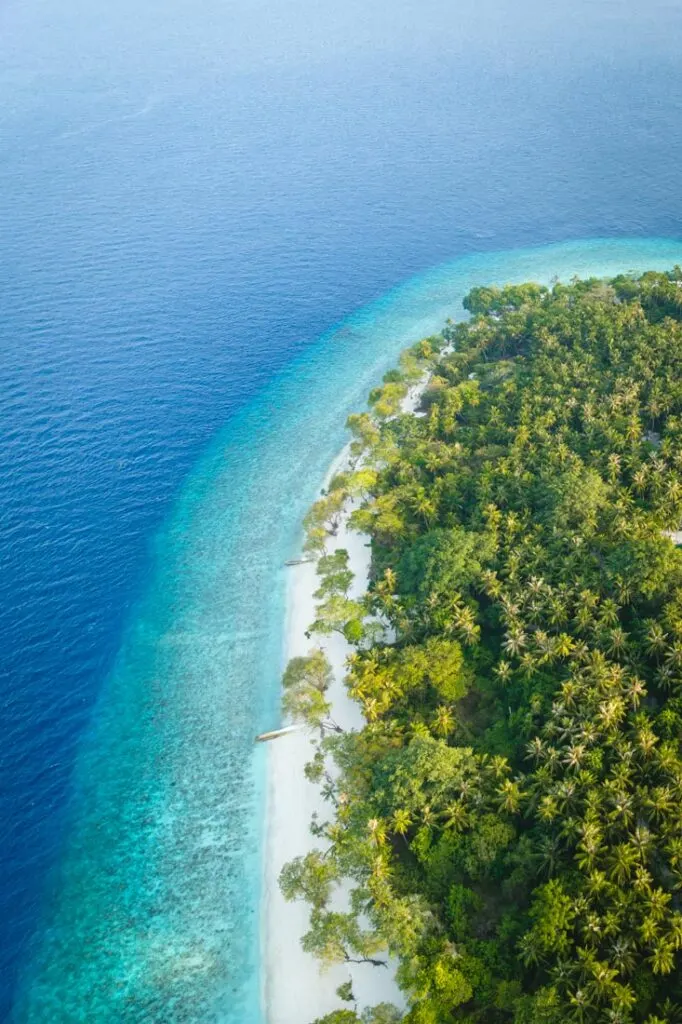 There's no getting around it, staying at Amilla is expensive. Saying that though, staying anywhere in the Maldives is expensive.
We stayed at another resort at around £600 per night, and even though it was also a 5* resort, it was nothing compared to Amilla.
At Amilla, you're looking at closer to £1,000 per night, but that's on a full-board package which includes a 2-course lunch and 3-course dinner. It also includes a number of activities too, which when compared to other places in the Maldives, it's not too bad.
When it comes to those special occasions like honeymoons and anniversaries, it's all about splurging and treating yourself. Money shouldn't be a worry or an issue. When, I assure you that you won't be disappointed with staying at Amilla. They bill it as one of the best luxury resorts in the Maldives, and it really is.
---
This post was in association with Amilla Maldives Resort & Residences showing what it's like staying here. As always, all views are entirely my own and without bias.
What did you think of my Amilla Maldives review? If you have any questions about the resort at all, let me know in the comments below and I'll get back to you.
Like this blog post? Then Pin it for the future!