Luscious, luxurious and completely enchanting, this is my review of Hammock Cove Resort in Antigua. Get ready for the highest level of 5* luxury. You deserve it.
From the moment I arrived at Hammock Cove Resort, one of the top Elite Island Resorts, I knew I was in for the holiday of a lifetime.
I was led to an ornate old-fashioned bar and told to choose a cocktail. Being in Antigua, it obviously had to be a fruity punch packed with a healthy splash of rum.
As I sat there overlooking the bright green and blues of the Caribbean waters below, I smiled at Chloe and said: "I think I could get used to this."
It was the perfect start to our holiday in paradise. And that's what it's like every day at Hammock Cove – pure, unadulterated paradise.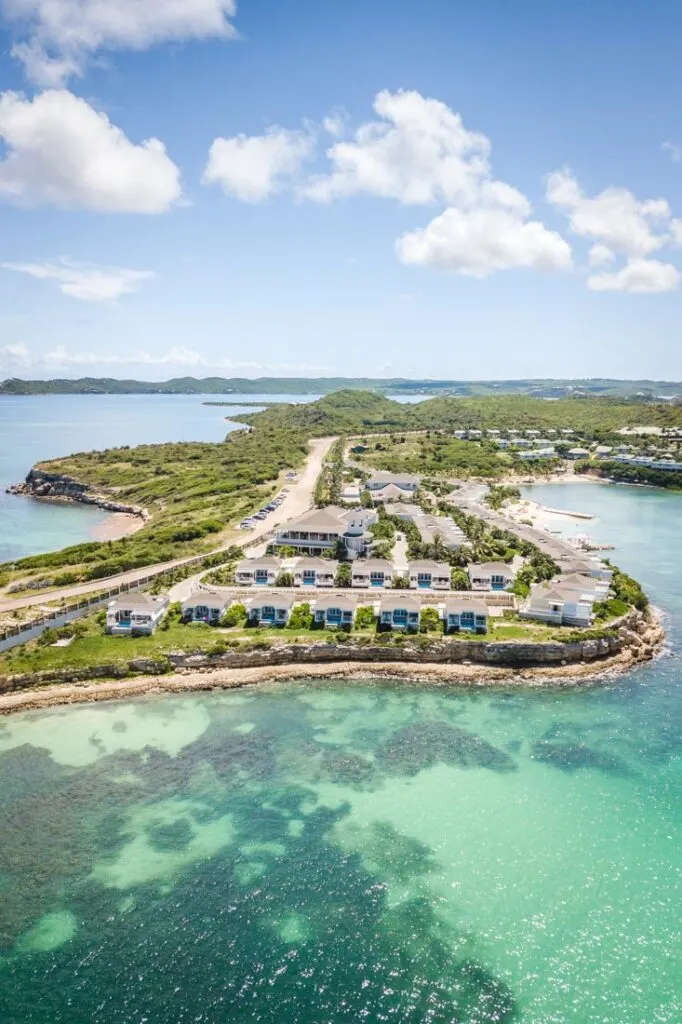 As Chloe and I never had a proper honeymoon, we wanted to get away to the Caribbean and enjoy the finer things in life. And we weren't the only ones.
While we were at the resort, there was one wedding, two proposals, lots of other honeymooners and a whole host of special occasions too. If you're looking at getting away with you loved one or to mark a special occasion, then this is the place for you.
In this Hammock Cove review, I'll go into what makes this such an amazing place to stay at. From the activities to the food to the secluded rooms, I'll give you the low down.
There's a reason why so many people have luxury holidays in Antigua, and I'm about to show you why.
What is Hammock Cove?
Hammock Cove is a very upscale all-inclusive adults-only 5* resort in Antigua. It's actually the newest hotel on the island that only opened in 2019, and has been wowing guests since then.
It is also one of the top Elite Island Resort properties – they have a number of incredible hotels and resorts dotted around the world, but this one is up there with the best.
This stunning resort offers a location second to none, with incredible turquoise water views, impeccable service, gourmet dining, and amazing attention to detail.
The property's three pillars are gastronomy, personalized service and uninterrupted luxury. It sounds good, doesn't it?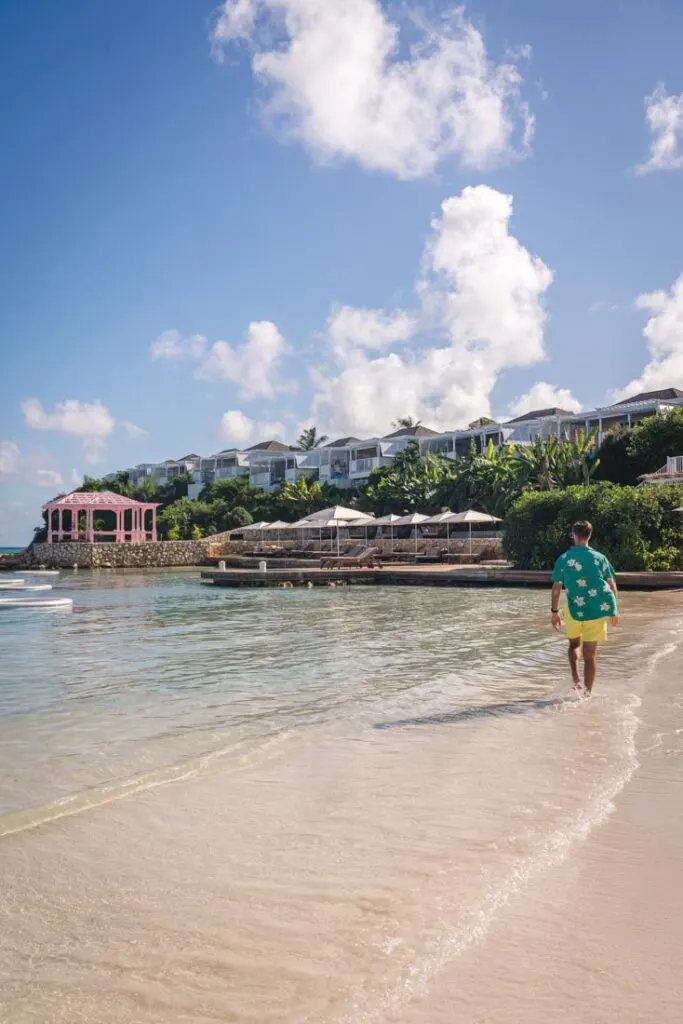 There are just 41 villas at Hammock Cove, so it's one of the more secluded resorts in Antigua. And if seclusion is your thing, each villa comes with its own private plunge pool, all with gorgeous views overlooking the Caribbean waters. For me, waking up to an ocean view every morning was the perfect way to start the day.
Other facilities at Hammock Cove include two restaurants, three bars, a private beach with water sports, a relaxing spa, a fitness centre, a Pickleball court, and 24-hour round-the-clock service, but more on all of these things below in my review!
Where is Hammock Cove?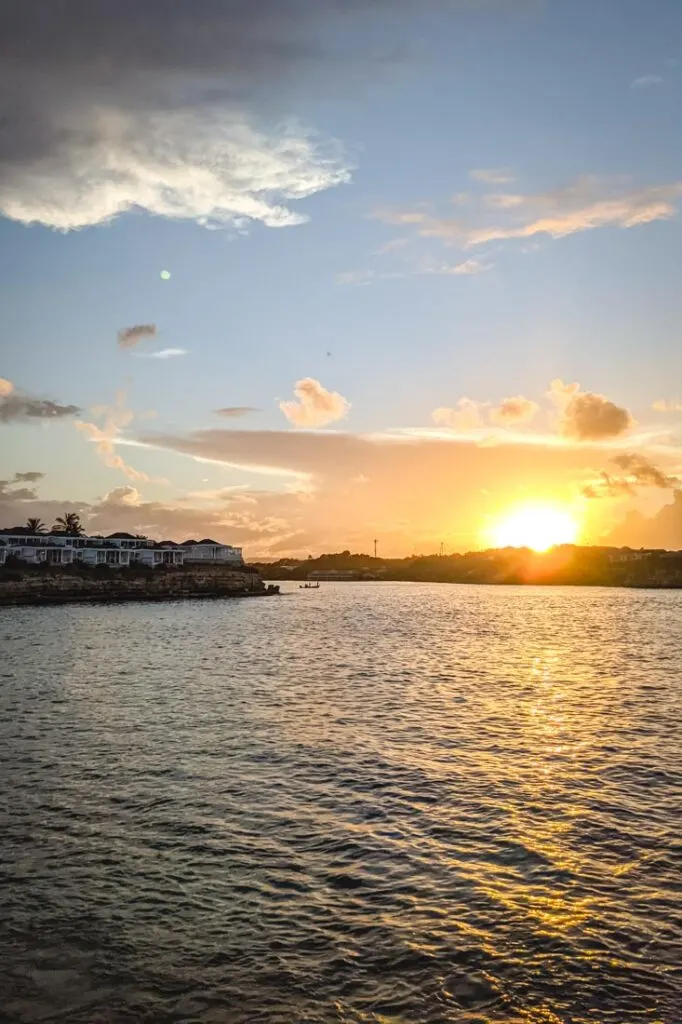 Hammock Cove is located on the far east of the island. It's actually adjacent to Devil's Bridge National Park, one of the top places to visit in Antigua. This is a rugged limestone walkway which is famed for its bubbling waters and soaring ocean geysers spraying the rocks.
Devil's Bridge is just a 5-minute walk from the resort, and it's an amazing place to watch sunset over Hammock Cove. We went over to Devil's Bridge a few times, and each time I couldn't get over the power of the ocean. Honestly, it's mesmerising watching the waves crash over the rocks every minute.
Getting to Hammock Cove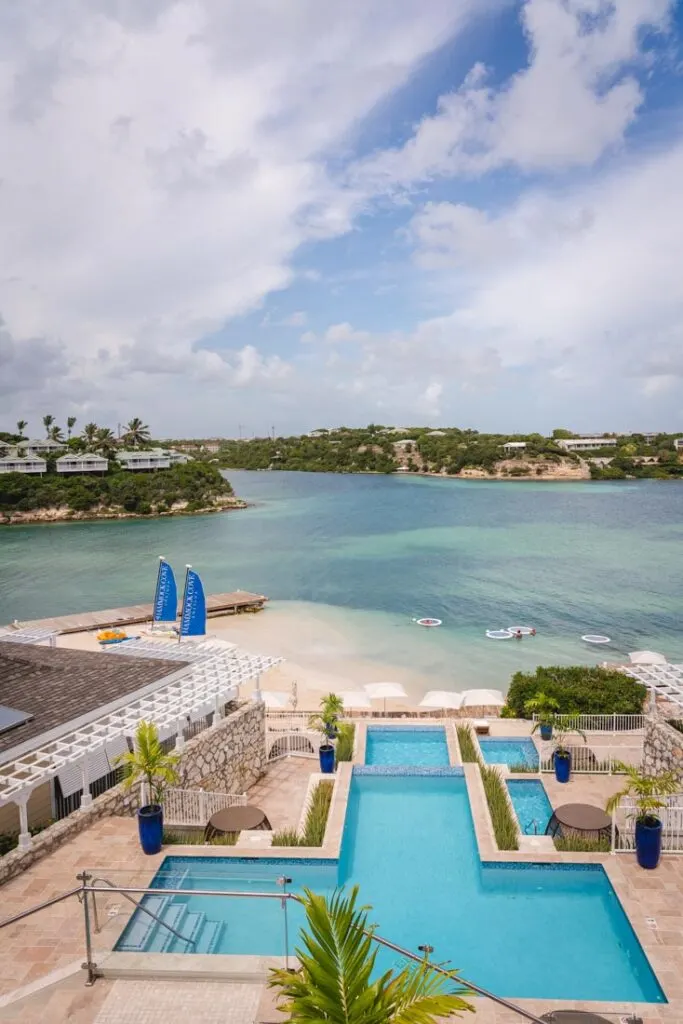 From the UK, there are two airlines that fly direct into V. C. Bird International Airport – British Airways and Virgin.
We flew with British Airways and the flight times were perfect. We left at 10:00, and after an 8-hour flight we arrived at 13:30 local time. That meant we had a whole afternoon for cocktails and to explore the resort.
Getting to Hammock Cove from the airport was easy too. We booked a taxi beforehand that took us directly there. The taxi took around 40 minutes. Be warned – the roads in Antigua aren't great, so it can be a pretty bumpy ride at times!
The villas at Hammock Cove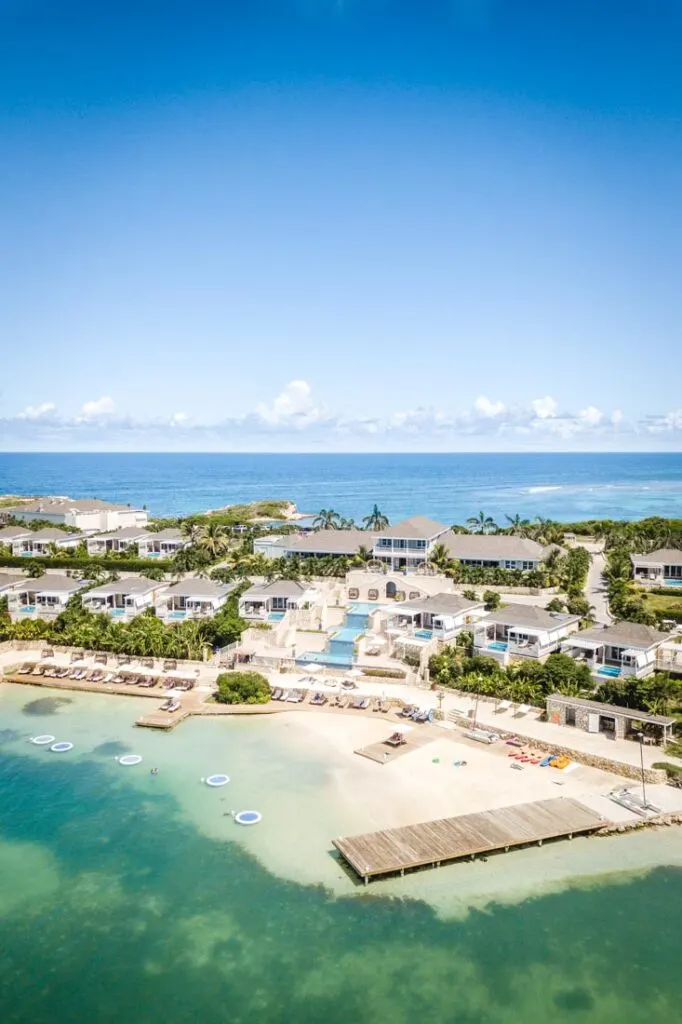 For my Hammock Cove Resort review, let's start off with the villas.
All the villas curve around the bay, so no matter which one you book, you're guaranteed a sea view which is great.
However, the villas are split into two tiers. There's the lower tier – these have completely uninterrupted views of the water. Because of this, they are slightly more premium and expensive.
Then there's the upper tier – these still have views of the water, but you will overlook the other villas below you.
12 of the villas have views of Devil's Bridge and the Atlantic Ocean (this is where we stayed), and the other 29 have views of the bay.
Personally, I loved our view of Devil's Bridge. It's so raw and rugged, and you don't see any other development, so it really feels like you're all on your own. The only slight downside is because the balconies are north-facing, they don't get much afternoon sun compared to the other villas.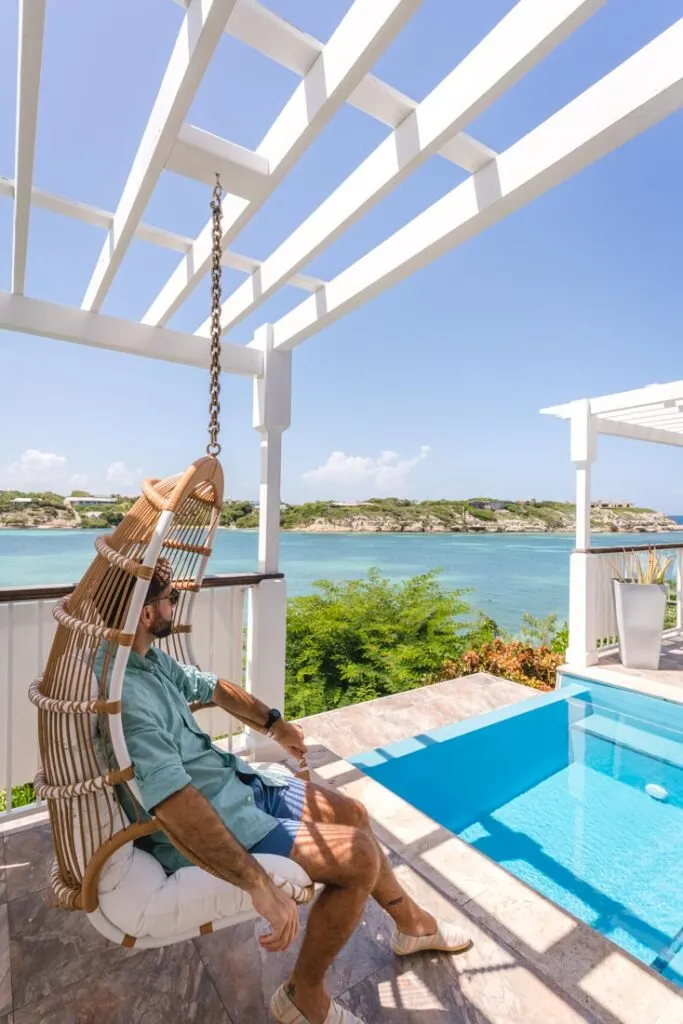 Another thing I loved about all the villas is how private they all are. Each villa is completely isolated, and there's a lot of space between each building.
That means it's super quite and peaceful. For our stay, we didn't hear our neighbours once. Not once. There aren't many resorts where you can say the same.
Because the resort is quite small and everyone is one their own schedule, at times it feels like you've got the place to yourself. You're definitely not stepping on other people's toes that's for sure.
The rooms at Hammock Cove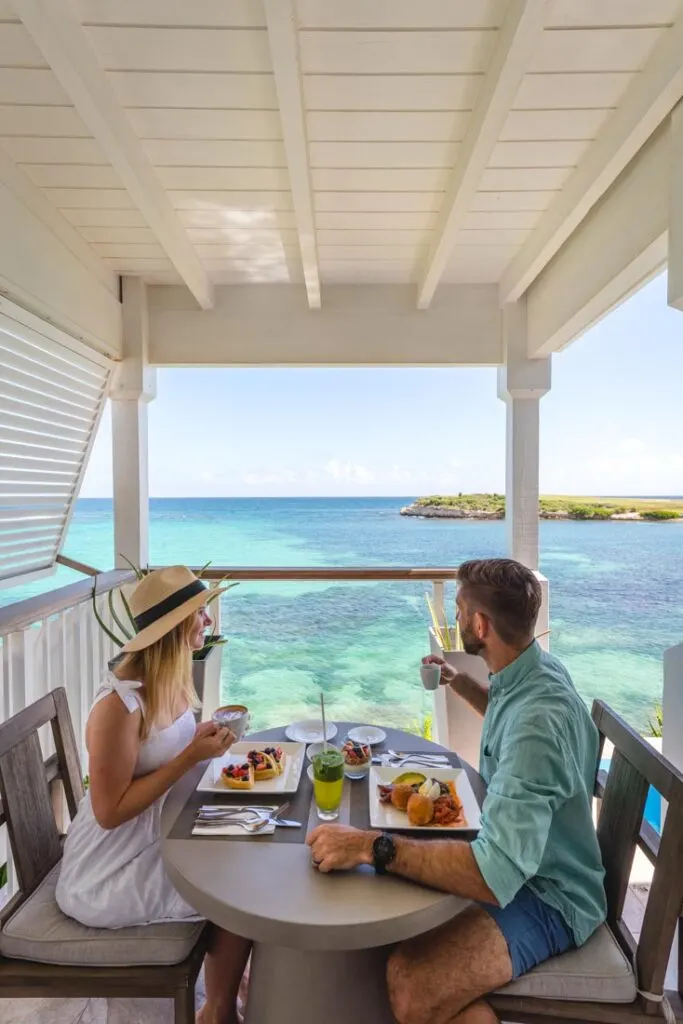 The rooms at Hammock Cove are massive. Each villa is 1,080 square feet which again adds to that air of seclusion.
From the moment I walked through the door, I was completely drawn to the balcony outside and the view. Honestly, it's something you'll never get bored of.
Each balcony comes with its own infinity plunge pool, a couple of sun loungers, a hanging chair, and a seating area for two.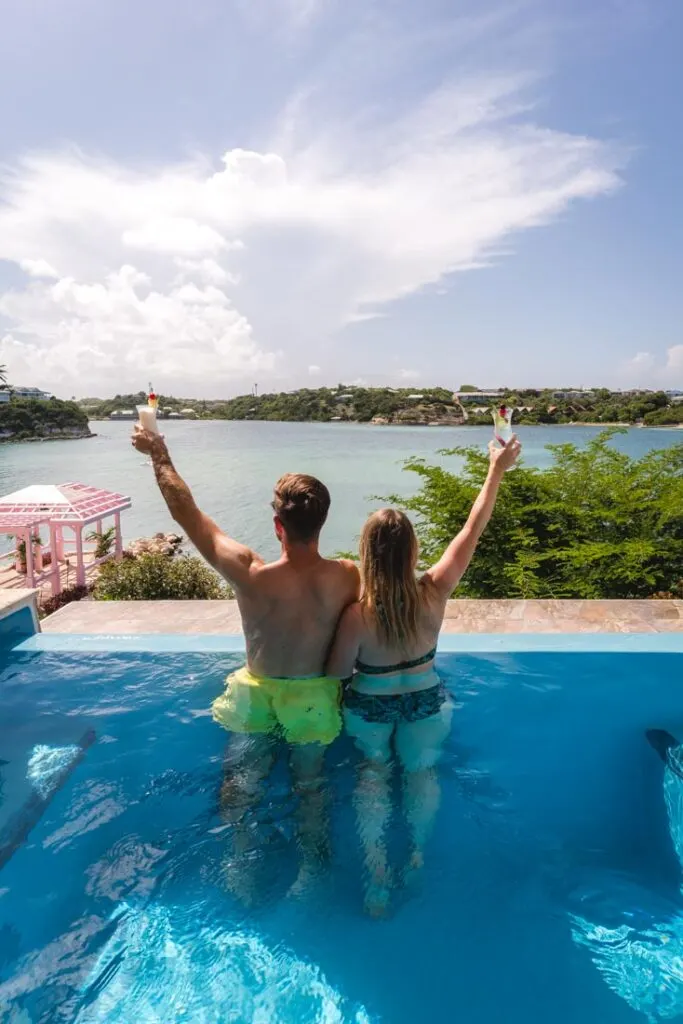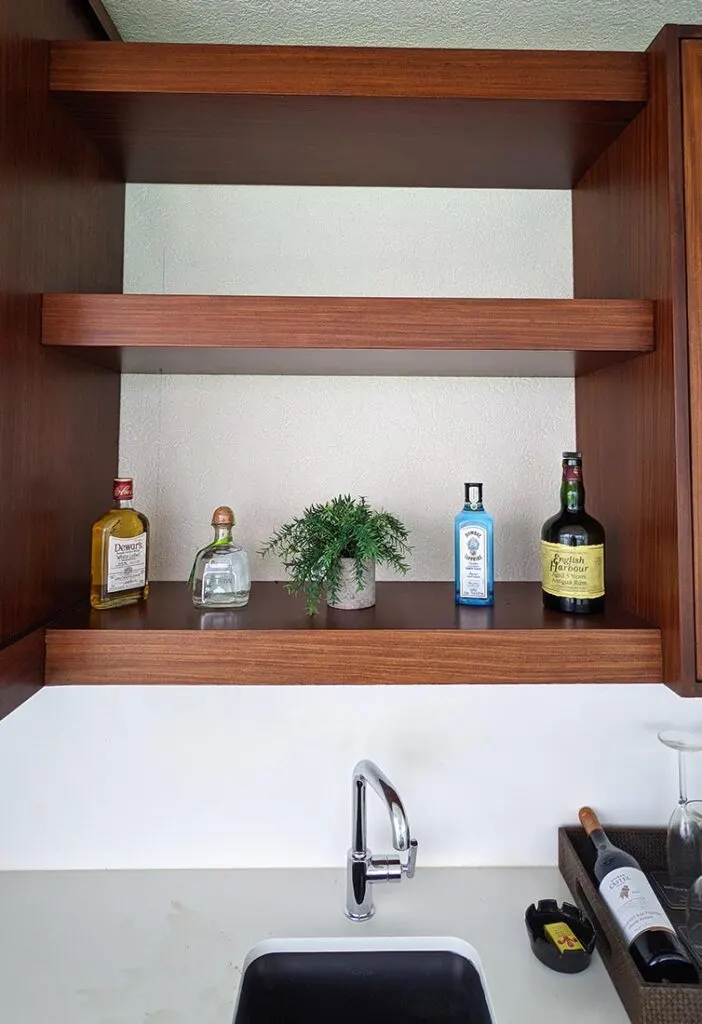 Outside you'll also find your own private bar. Yes, you did just read that!
This is one of the best things about Hammock Cove, that desire to deliver next level luxury.
Our outside fridge was stocked with prosecco, rose, white wine, beers and mixers. Then there were the premium sprits of Bombay Sapphire gin, English Harbour rum, Patron tequila and Derwar's whiskey. You could have a drink whenever you wanted without even having to leave your room. I told you this was next level luxury!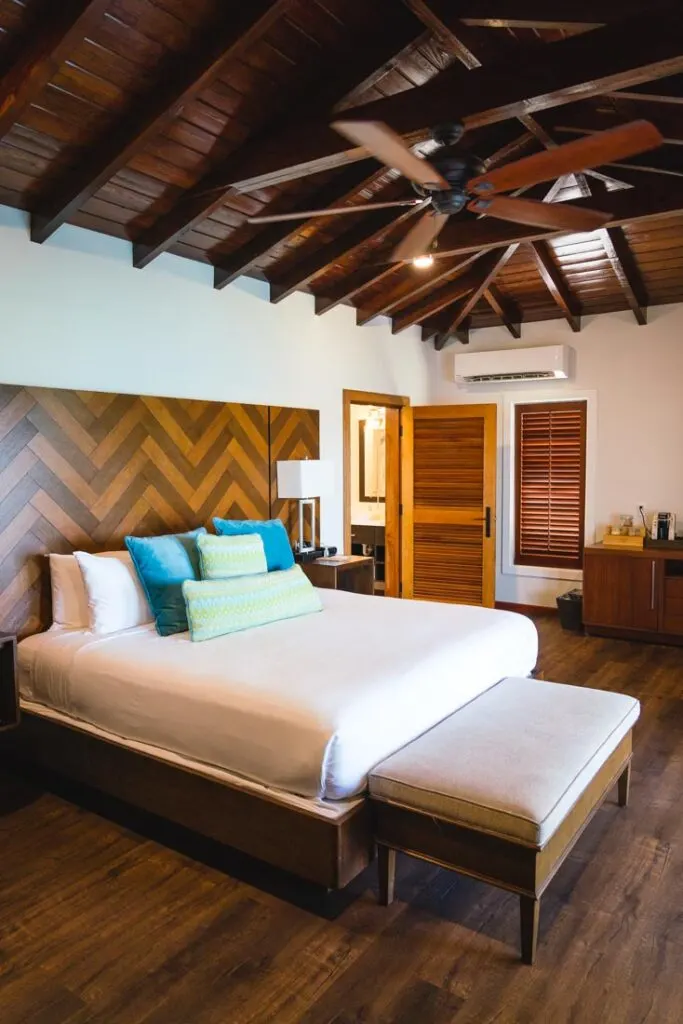 One of my favourite times of the day would be around 5:30pm when we would come back to our villa, pour ourselves a g&t, and watch the sunset from the balcony. Proper honeymoon vibes.
Another of my favourite spots was the bed (not for those reasons, please). Each bed is a superking, and it is like sleeping on a cloud. I usually don't notice the bedding, but the bed was so soft and luxurious. It definitely made for a good sleep that's for sure.
The bathroom was palatial too. Each bathroom comes with a double shower, but I wish there was a bath in there too for a couple of the evenings.
Say hello to your ambassadors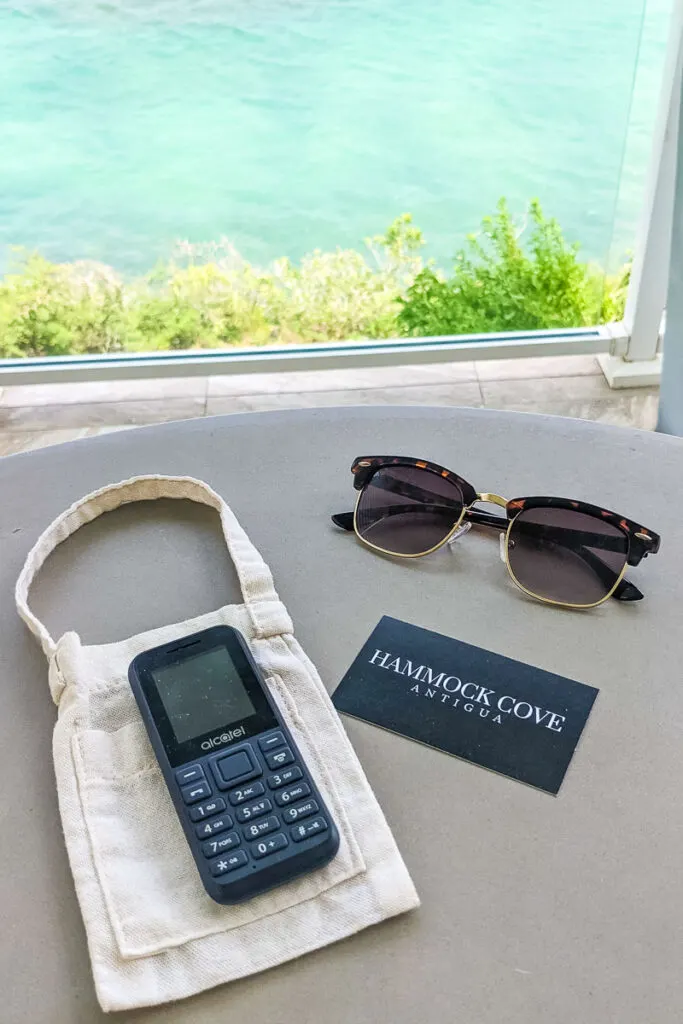 When we were shown around our villa, we were also presented with an old-school cheap "burner" phone. This phone has one number and one number only – your ambassador.
Your ambassador is like your own private butler, and they are there to do anything to make your stay more enjoyable.
You've run out of prosecco in your private bar? Call your ambassador.
You want some food delivered to your room at 11pm? Call your ambassador.
You want to make a reservation at the Lighthouse restaurant for the evening? Call you ambassador.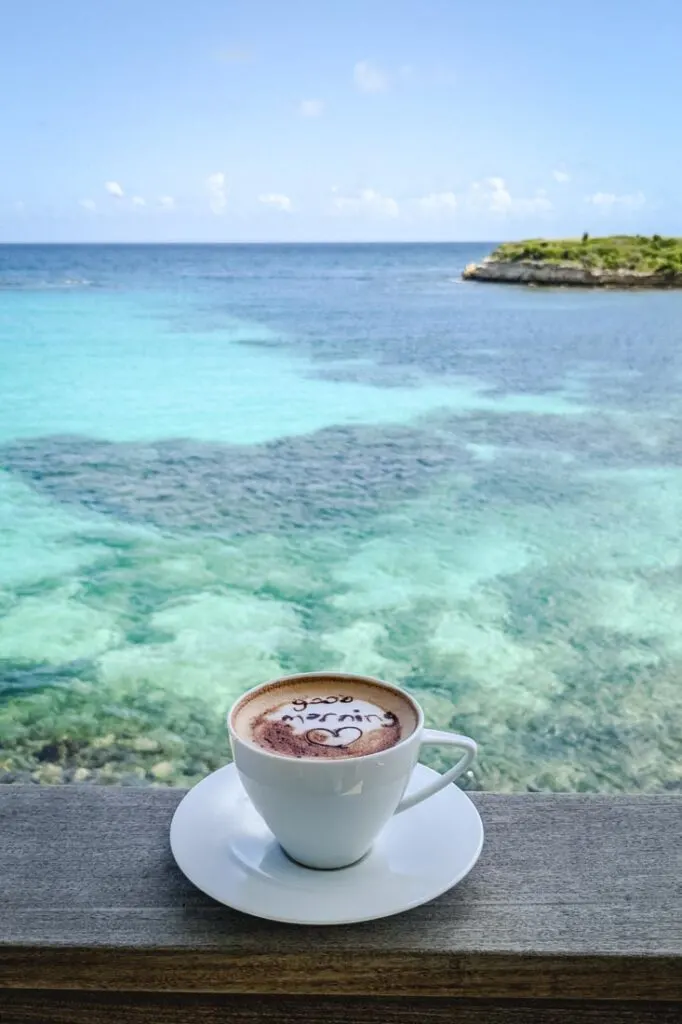 Our ambassador was Leon and he was brilliant. He was so thoughtful and attentive, and he really went out of his way to make our stay even more special.
Just to really test out the ambassador service, we *may* have got a late-night pizza at 11pm, you know, just to see whether they would deliver it. They did, and it was delicious.
I know a lot of luxury 5* resorts have private butlers, but I liked the fact they called them ambassadors here and presented you with a phone. It's the small things that make a difference.
Restaurants at Hammock Cove Resort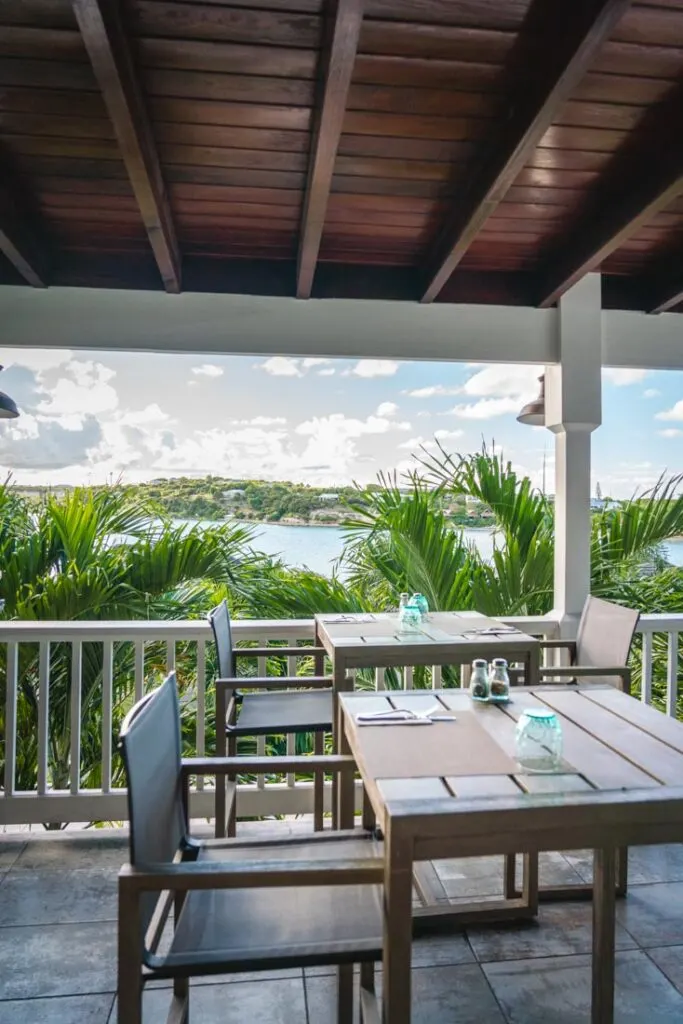 For me, the dining was the real thing that set Hammock Cove apart from other luxury 5* resorts. Forget all-you-can-eat buffets and limited dishes, it's a real step up here.
Executive Chef Marco Festini brings Michelin-starred experience as he heads up the vast kitchen. A lot of his menu is very European, but often with a Caribbean twist of flavours.
The first restaurant is Irina's – this is where you'll have breakfast and lunch.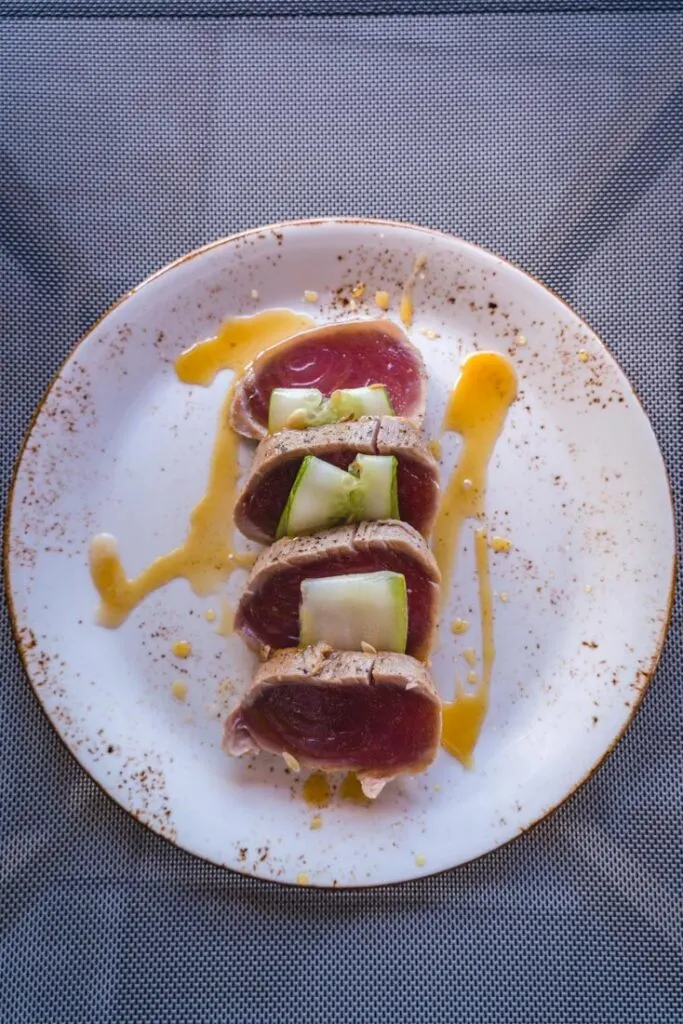 For breakfast you can have everything from eggs benedict to fluffy pancakes to the local favourite of salt fish chop up. Don't forget some bubbles or a Bloody Mary to brighten up your morning.
Lunch usually consists of a few favourites like jerk chicken wings or mahi mahi goujons, to bigger plates like grilled salmon with asparagus or amberjack with a saffron sauce. I will say all the fish at Hammock Cove was delicious.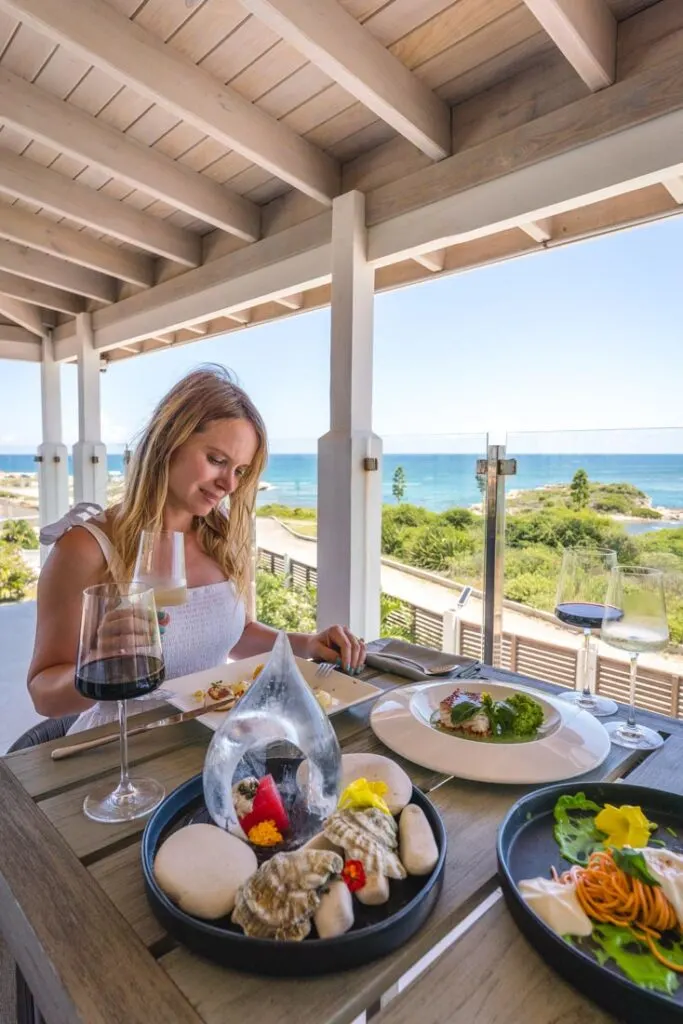 The main restaurant is the Lighthouse. This is their fine-dining restaurant and the place to be in the evenings.
We ate here every night, and I can't think of a bad meal. Each evening you can choose from a 3-course menu. The best thing is the menu changes each day, so you're never eating the same thing twice (which considering how good the dishes were was a disappointment at times!)
Every Wednesday evening, they also do a 7-course tasting menu too which was a lot of fun. It really was a fine dining experience and it was great sampling so many different dishes.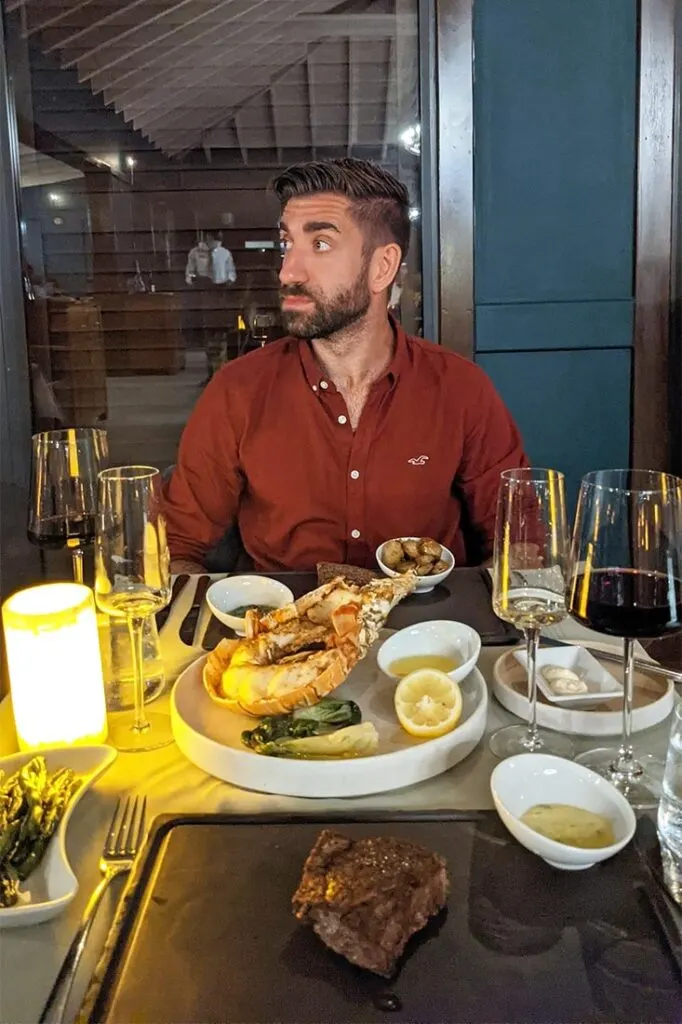 Obviously a meal wouldn't be complete without wine. Well, you can choose from prosecco to start with, a couple of sommelier suggested red and whites, or a cocktail from the bar. As you'll quickly learn at Hammock Cove, you can have what you want, when you want.
Little did I know that choosing what to eat and drink every day would be the hardest decisions I'd make all week.
One tip though – if you can't choose between the steak and the lobster, it's perfectly acceptable to have both at the same time. You're welcome.
Bars at Hammock Cove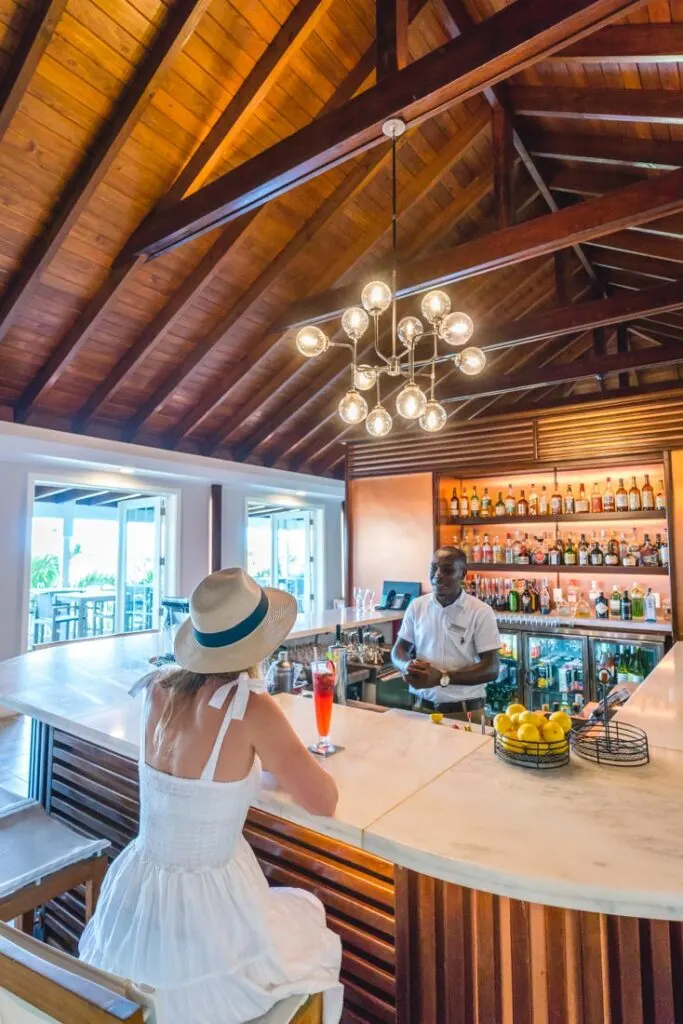 There are 3 bars at Hammock Cove. The main bar is by Irina's restaurant. This is a lovely curved wood bar and a great place for an afternoon cocktail.
Jason is usually the guy behind the bar there during the day, and he is a magician completely dedicated to his craft. He takes so much care into each cocktail. I always think the test of a good bar tender is a Bloody Mary; if they can nail that, they can nail anything. Well, the fact I had about 3 Bloody Mary's each day says a lot about how good they were.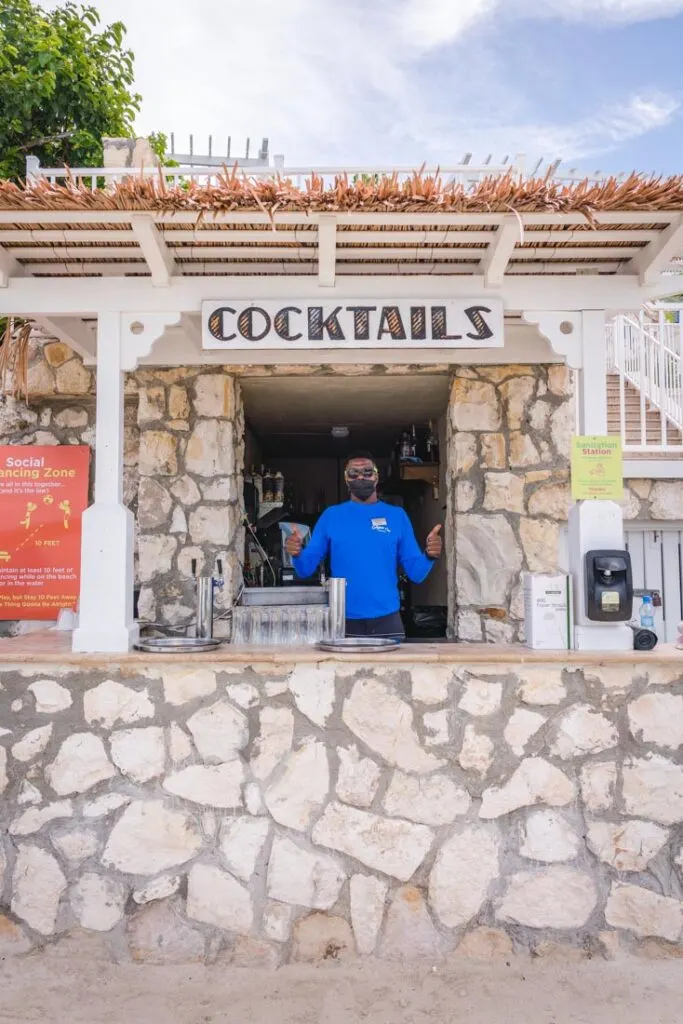 The next bar is down by the beach. This isn't really much of a bar as you get lounger service, but more on that below.
Our favourite bar was Nobody Knows Bar. This is under the Lighthouse restaurant and is a dedicated rum bar.
Gabriel, the guy running the bar, is amazing. He is always so happy and smiley, and he genuinely loves serving people. You can tell that because he keeps giving you extra drinks!
As this is a rum bar, they have some fantastic rums on selection. For first timers, I'd really recommend the 12-year-old El Dorado and the 10-year-old English Harbour.
Gabriel mixes a mean rum Old Fashioned, so you've got to try that out too.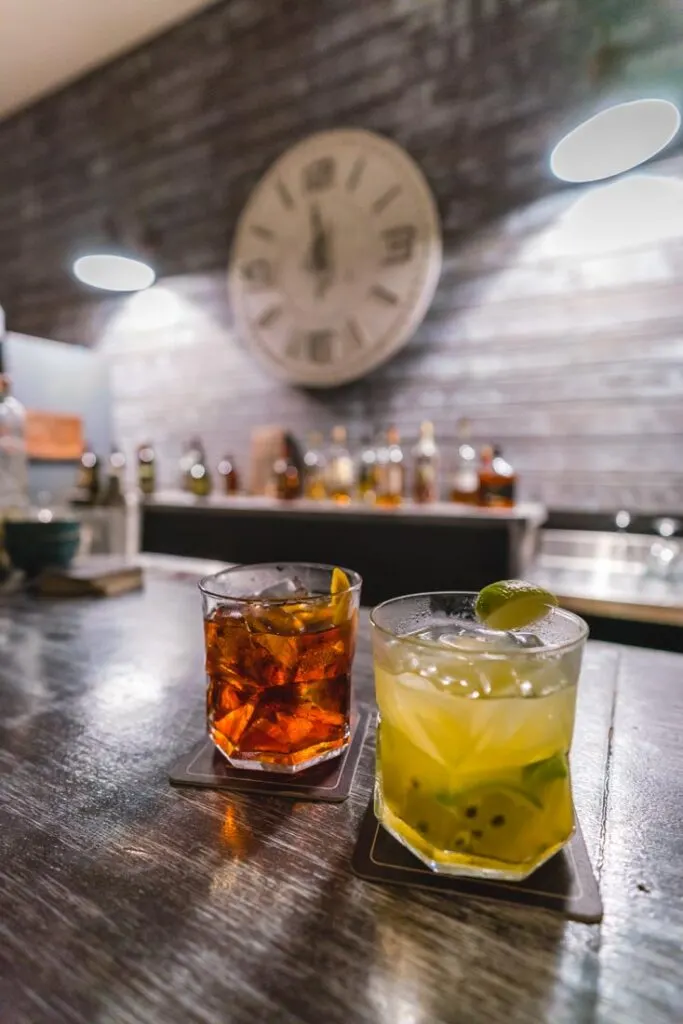 What I loved about all the drinks at Hammock Cove was the spirit selection. If you wanted a gin and tonic, it wasn't just Beefeater gin, but they had about 6 different gins on offer. Not quite your speakeasy London gin bar, but damn good for a resort.
All the bars have a cocktail menu, but they're more than happy to mix it up if you've got something else in mind. Chloe's favourite drink was a passionfruit & mint rum slushie. It was delicious!
Spending the afternoon on the beach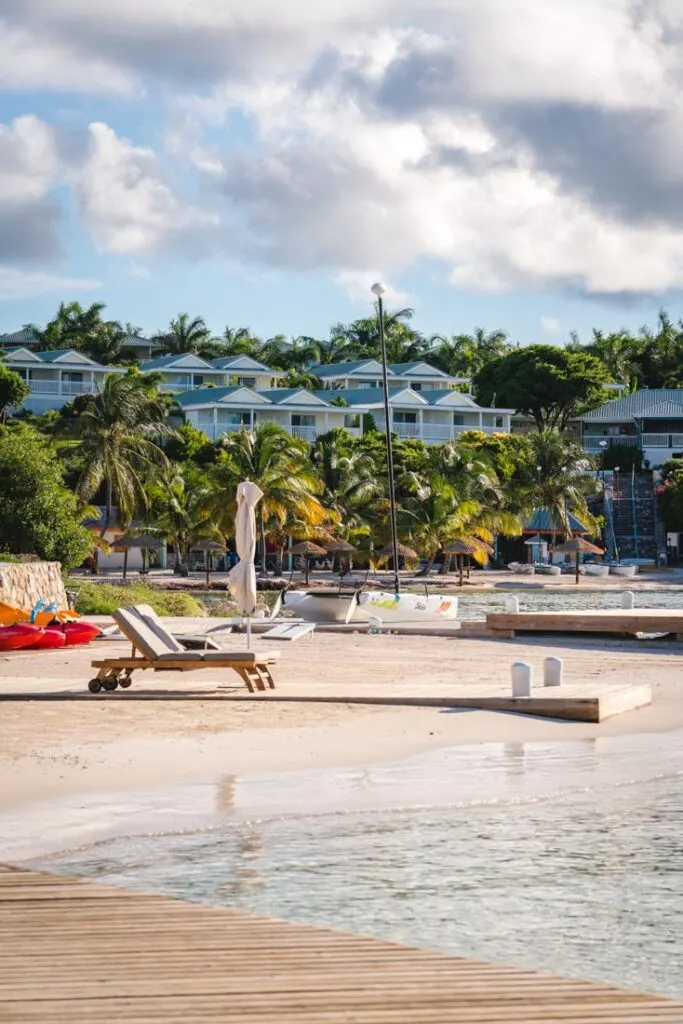 When you're in Antigua, you're on Caribbean time. That means long lazy afternoons not doing much.
At Hammock Cove, the place to be from 11am onwards is down on the beach. Here you can get a couple of sun loungers and soak in some serious vitamin D.
The reason this is such an experience is down to the staff. From the moment you get to the beach to the moment you leave, they are so attentive in bringing drinks and seeing how you are.
There are a few floating rings out in the water where they'll even bring drinks out to you. A pina colada while floating in the water? Yes please.
Again, it's the small things that make a big difference, but this felt like another level of lazy luxury.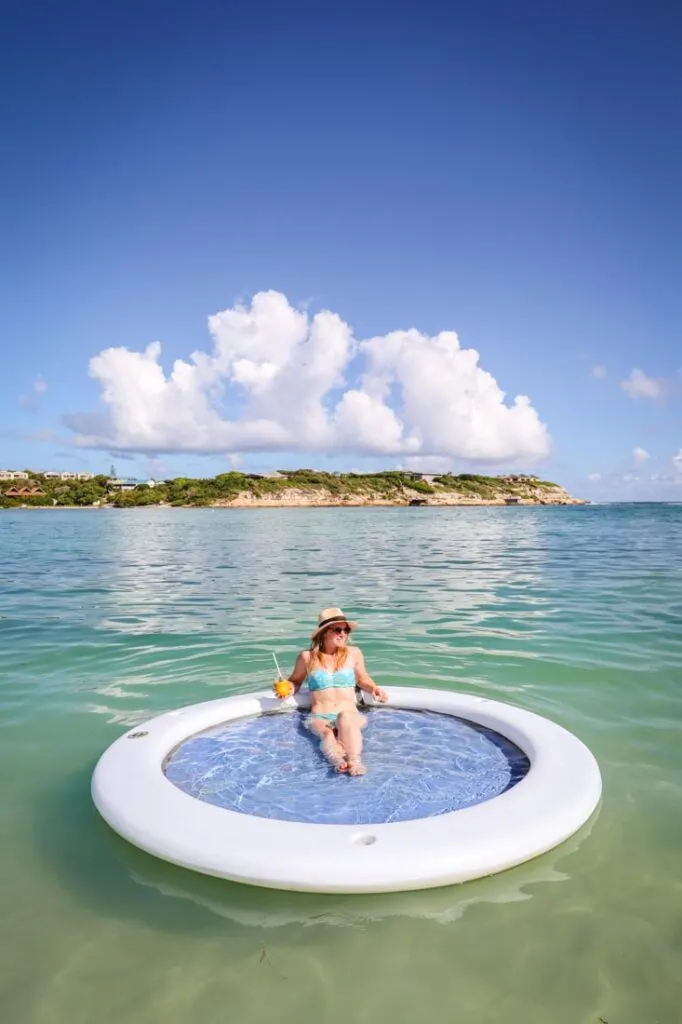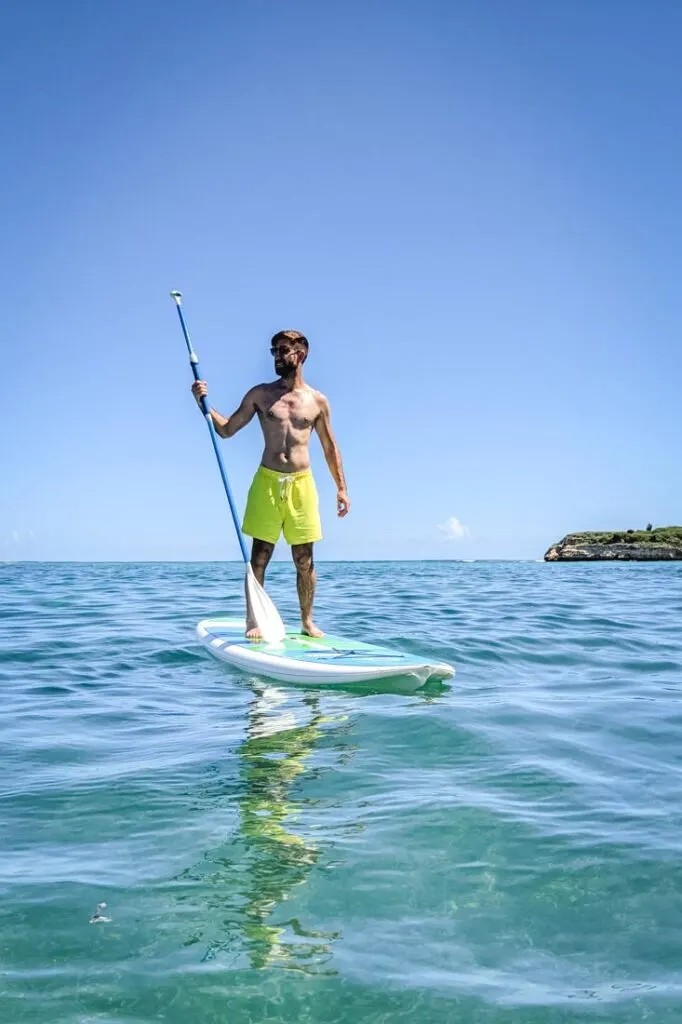 You can also order food from Irina's and have it brought down to the beach. Anything from burgers to pizzas can be brought down, so you can eat it on your lounger.
One thing I would say – make sure you drink lots of water! It's very easy to knock back cocktail after cocktail that you forget to drink water. You don't want to burn out to early and miss out on dinner.
Experiences at Hammock Cove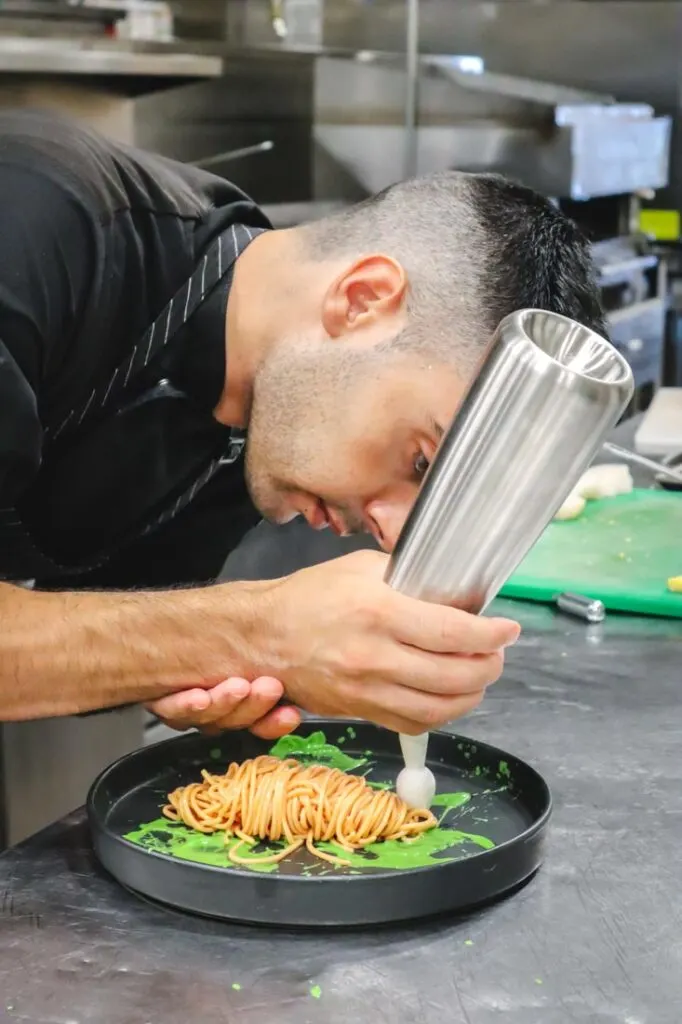 One of the things I loved about Hammock Cove was the little experiences that made for an amazing stay.
Every Wednesday, chef Marco does a cooking demonstration in the kitchen. I feel this really connects the guests with the staff, and it gives you much more appreciation to what goes on behind the scenes. Also, doing it with a few other guests was a great way to meet people and swap stories.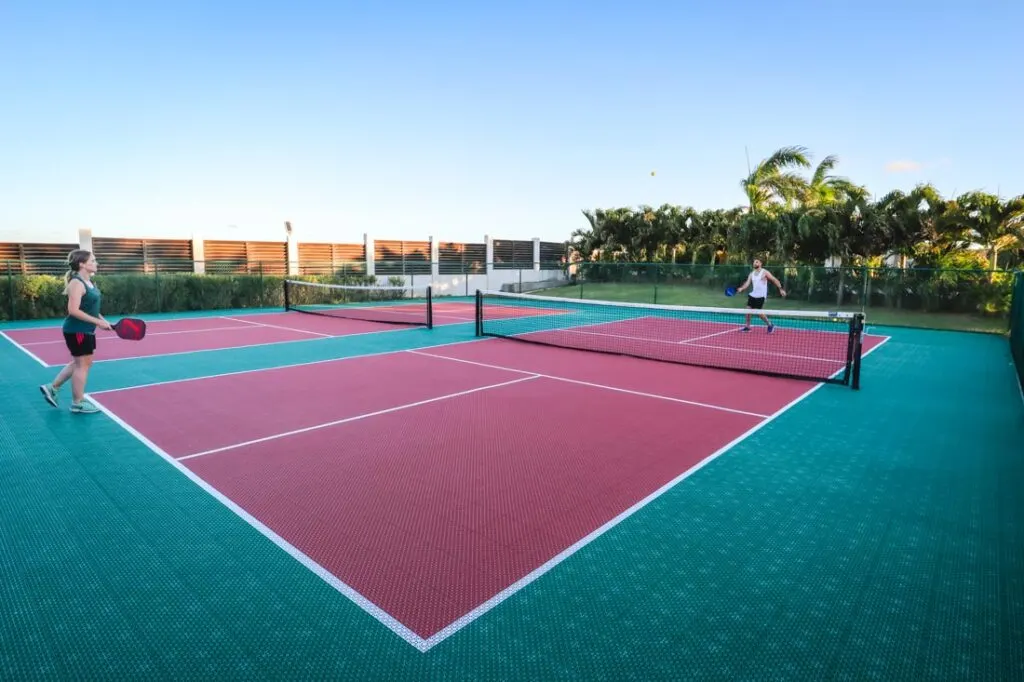 You can also try your hand at Pickleball. This is a cross between badminton, squash and tennis. There are instructions about the rules on the court, or you can just hit the balls and have some fun.
Naturally I loved playing Pickleball. It's one of those games that's very easy to pick up but hard to master. I found judging the weight of the bounce and the ball impossible, but it was still great fun.
We found the best time to play was around 5pm. This is when the court is in shadow so it's not as hot.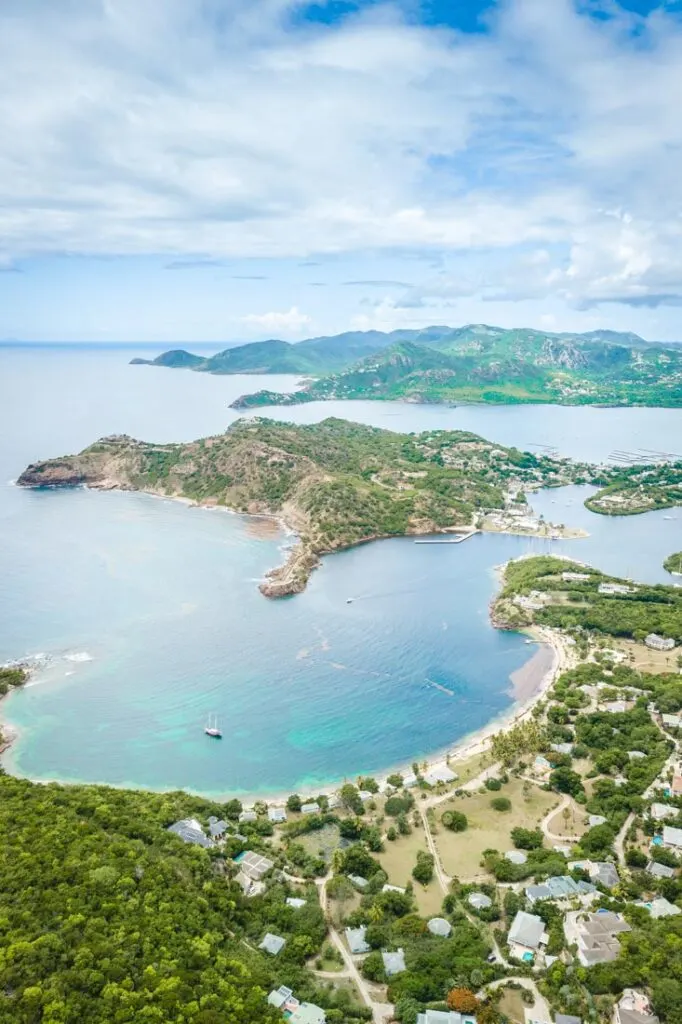 Another experience we did while at Hammock Cove was going on the Pink Panther Safari Tour around the island.
This is a half-day tour that takes you to some of the most popular spots on the island. On our tour we went to Betty's Hope (an old plantation), Nelson's Harbour, and to Shirley Heights. This is my favourite view in Antigua overlooking English Harbour. I probably took about 1,000 photos just at this one viewpoint! It is stunning though, isn't it?
Hammock Cove Spa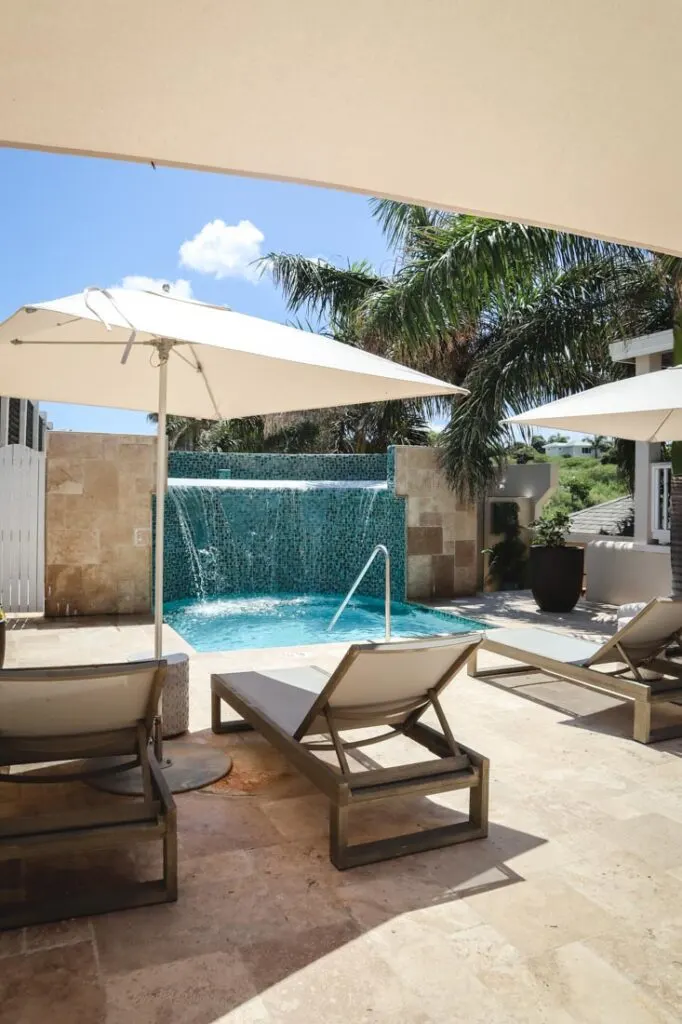 Completing the luxury honeymoon in Antigua, they've also got a tranquil spa at Hammock Cove. They have quite a range of treatments on offer, but I went for a simple 30-minute back massage.
Oh. My. Days. 30-minutes of pure relaxation. I came out of the place floating, it was that good.
There's also a small pool in the spa area too, so you can rest and relax there before and after your treatment.
The cost – is it worth it?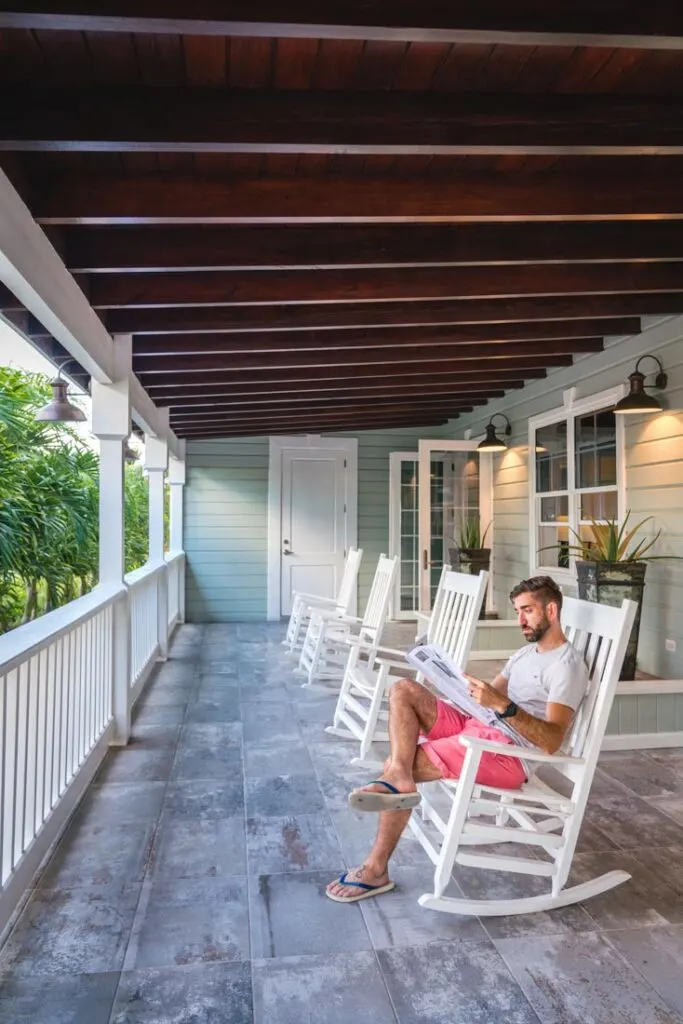 There's no getting around the fact that it's very expensive staying at Hammock Cove. On average, you're looking around £780 per night, so it can add up very quickly.
For next year, a 7-night stay on the 19th May 2022 on an all-inclusive basis including return flights from Gatwick Airport costs £3,121 per person. Keep reading though.
However, there aren't many places where you can get a delicious breakfast with bubbles, unlimited cocktails seeing you through to lunch, a few rum cocktails in the early evening, before a sumptuous 3-course dinner (where you can have a number of different dishes too).
I added up how much an average day doing the same in London would cost, and for food and drink it came out at around £350. Add in £350 for a stunning room overlooking the turquoise waters of the Caribbean, and you're pretty much there on price.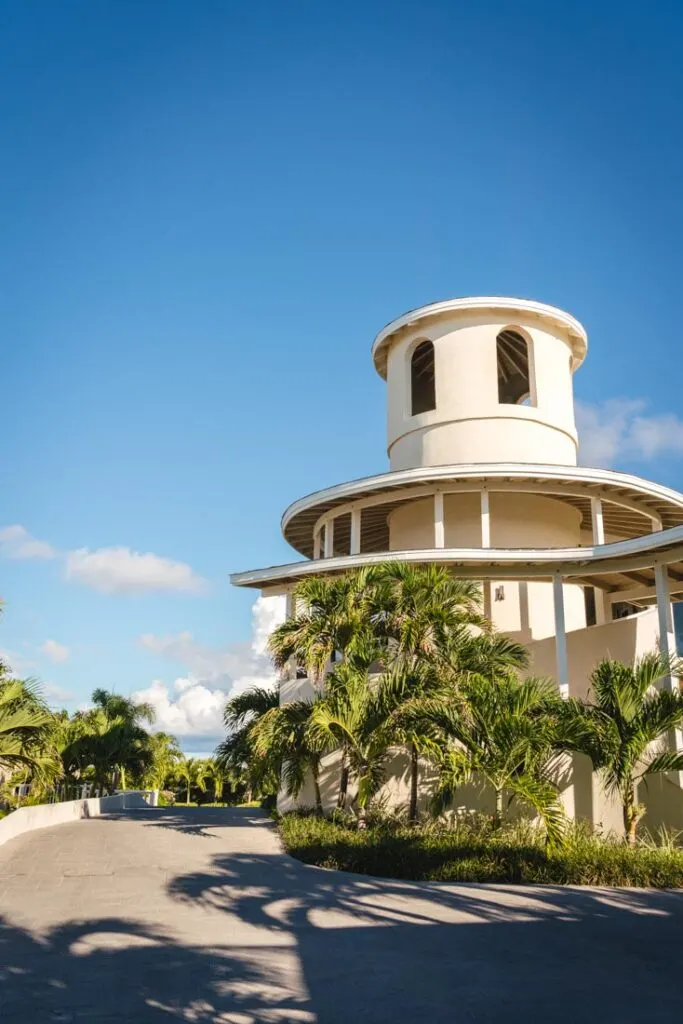 I feel like what makes Hammock Cove such an amazing luxury hotel in Antigua is the level of service they deliver. All the staff are so thoughtful and attentive. It turns a great stay into a truly memorable stay.
As I said, the majority of people staying at the resort were celebrating something. A 20-year-anniversary, a honeymoon, or just being away together when times have been so tough.
Yes, it's expensive, but it's also a holiday you'll remember for the rest of your life. You can't put a value on that…
---
This post was in association with Elite Island Resorts promoting Hammock Cove in Antigua. As always, views are entirely my own and without bias.
Are you planning a luxury holiday to Antigua? Let me know if you have any questions in the comments below and I'll get back to you!
Like this post? Then make sure you Pin it for the future!