From canal cruises to urban beaches, the infamous Red Light District to World Heritage Sites, these are the best things to do in Amsterdam in summer!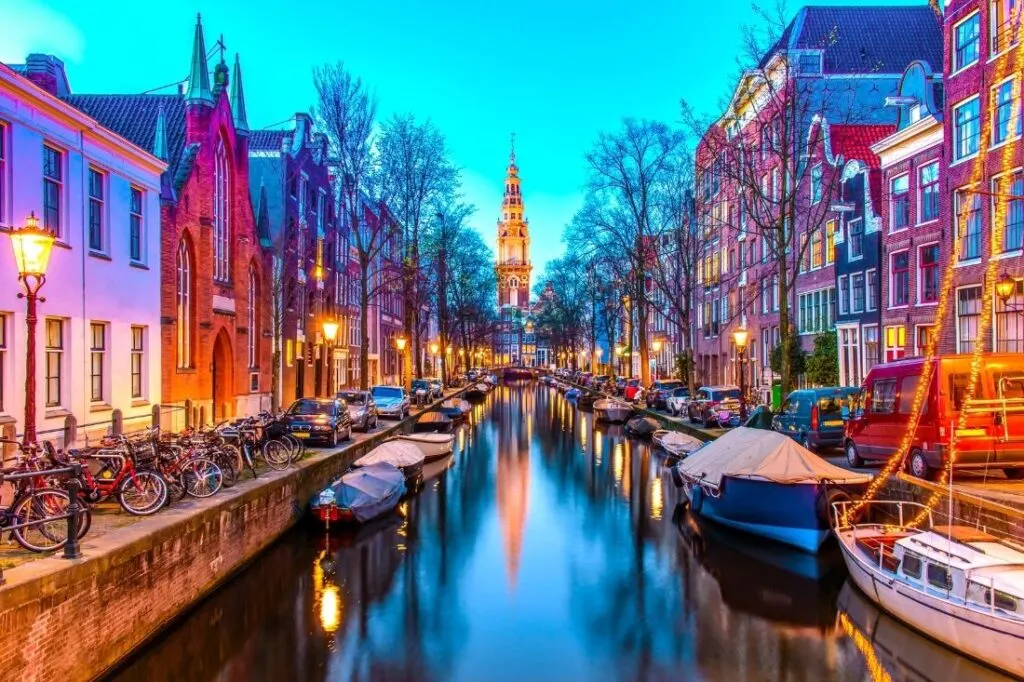 Amsterdam is one of those rare cities that has something to offer all year-round. But there's just something so special about summer in Amsterdam that really sets this city apart.
The capital of the Netherlands, Amsterdam is best known for the breathtaking architecture sitting along the shores of its elaborate canal system. It's famous for its artistic heritage, streets packed with cyclists, and its semi-notorious Red Light District.
And while it might not spring to mind as a prime summertime location, like a beach resort might, I can tell you it's one of my favourite places in Europe at this time of year.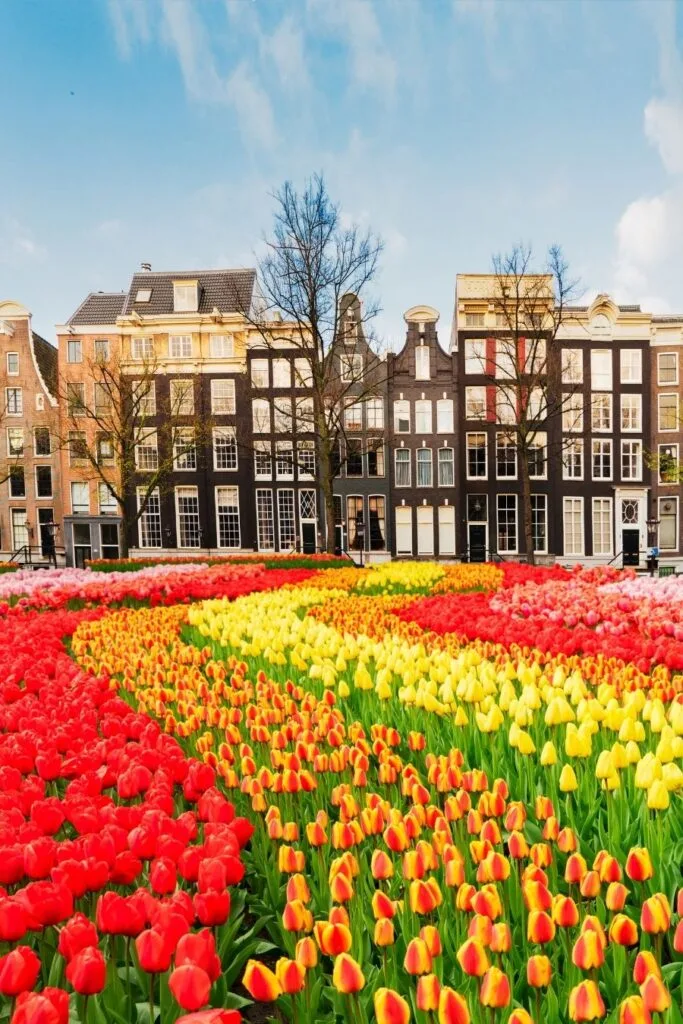 See, Amsterdam isn't just about museums and zany coffee shops (you know which ones I mean.) The historical sites are well worth visiting, but there's so much to see and do outdoors too. I'm talking canal cruises and bike rides, with awe-inspiring sights lurking around every corner. Open parks with flowers in full bloom, like the Vondelpark roses, and inner city beaches.
So, in this blog, I'm going to break down my 12 favourite things to do in Amsterdam in the summer. I've done all of these things over the years, so I really recommend them.
If you're wanting wanderlust, you're in the right place. Just make sure you remember to pack your sunnies!
Weather in Amsterdam in summer
The weather is one of the best things about visiting Amsterdam in summer. Like many places in Europe, temperatures soar in the summer months, and the sun is more likely to make an appearance.
That's not to say that there's no chance of rain. Good weather is never a guarantee, but luckily, there are plenty of things to do in Amsterdam in the rain too.
In July and August, the average temperature reaches 22°C, or 71.6°F, and can get warmer. It's definitely shorts and t-shirt weather, that's for sure.
---
The Best Things to Do in Amsterdam in Summer
Go on a canal cruise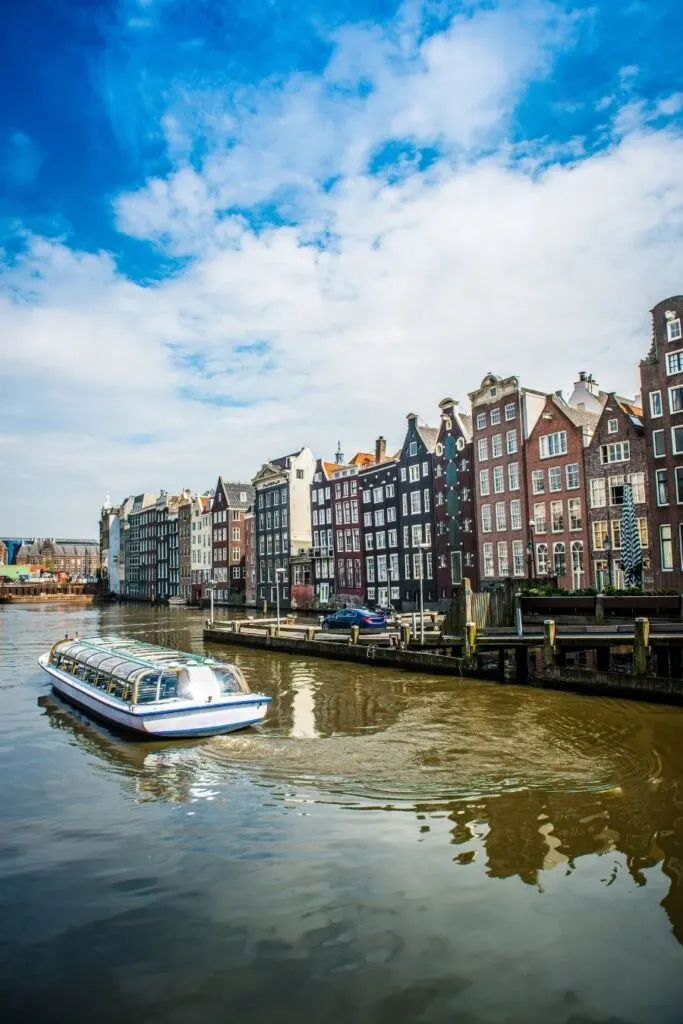 Amsterdam is renowned worldwide for its intricate canal system which spans the city, and by boat is one of the best ways to explore.
Originally built to maintain the city's water levels, the canals are now a UNESCO World Heritage Site. The cruises take you directly into the canal belt. From here, you won't just get mesmerising views; you'll get a glimpse of Amsterdam's vibrant history and culture.
There are tons of different canal cruises, from luxury open boat tours to city highlights. Choose between brief tours or full day trips on the water.
Cycle around the city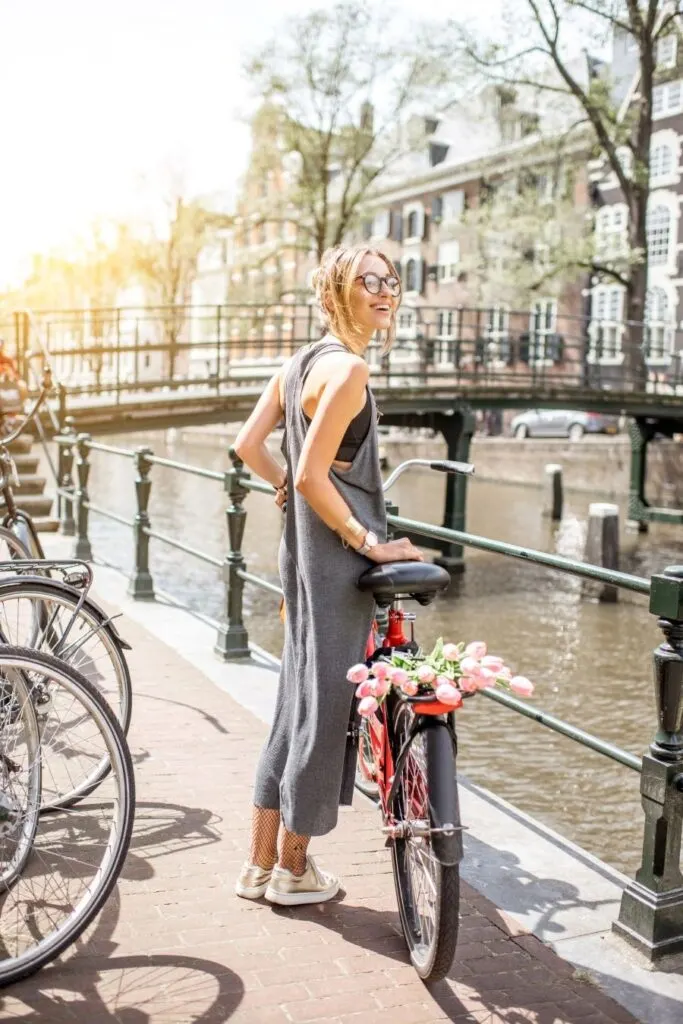 By boat isn't the only way to travel. When spending summer in Amsterdam, cycling through the city is a must. With plenty of bike rentals about, it's easy to do.
You can use a bike to roam around the city, hopping from destination to destination, or you can just explore of your own accord. For something more structured, consider following a cycling trail, or taking a cycling tour. There are routes in and out of the city centre if you want to avoid the hustle and bustle too.
Often you'll find Lime bikes (and other e-bikes too) for hire all around the city streets. One thing to bear in mind though, there are LOTS of bikes in Amsterdam, so just be careful and take it slowly when riding around.
Visit the Anne Frank House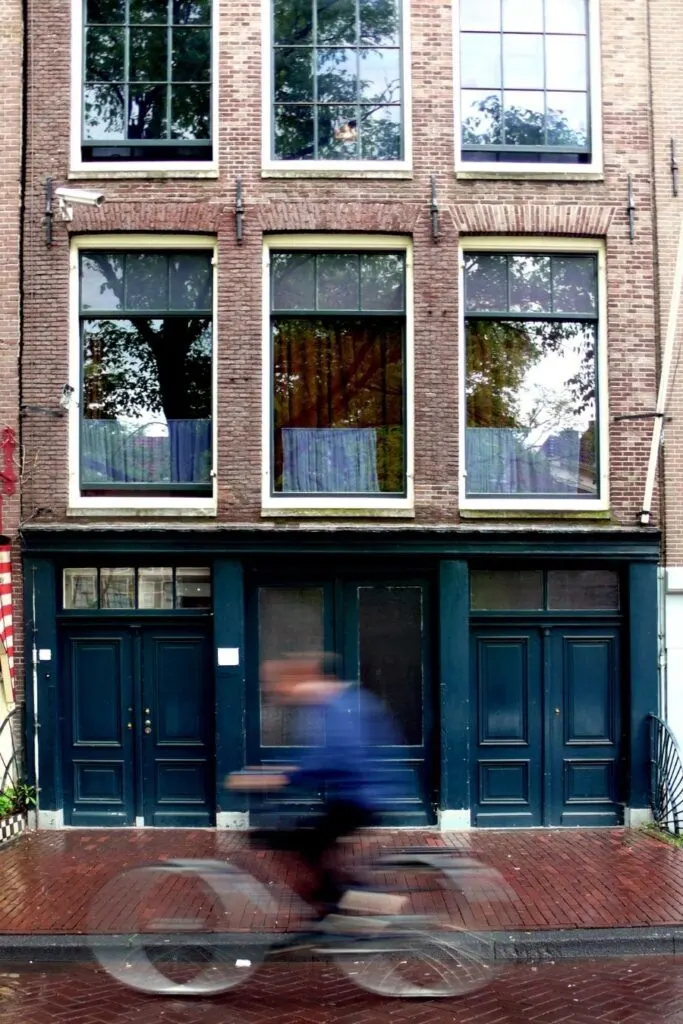 Though the city is packed with outdoor activities, it wouldn't feel right to recommend a trip without mentioning its renowned historical sites. That includes the Anne Frank House.
This museum is one of the most important in Europe. Established in 1957 in the same house that Anne Frank went into hiding in 1942, the museum is dedicated to the memory of Anne and the famous diary that she kept.
This museum is a sombre experience. In her short life, Anne experienced real atrocities, which are upsetting to think about now. However, I think such experiences are important. I'd encourage you to visit if you're able. Tickets must be booked in advance, you can do this online.
Explore the Van Gogh Museum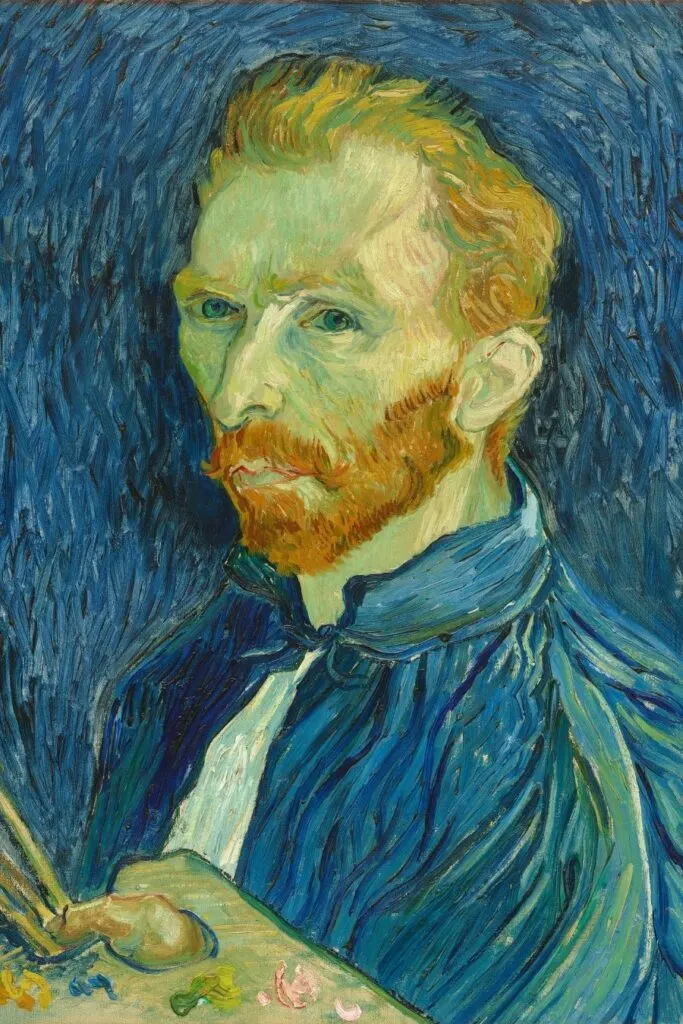 The Van Gogh Museum is another must, particularly for art enthusiasts. The museum is dedicated to the life and work of Vincent Van Gogh, one of the most renowned dutch painters who ever lived.
Visiting museums may not be at the top of your list when visiting Amsterdam in summer, but I really recommend making some time to do this. On hotter days, it's a welcome break from the heat. But most importantly you'll have the chance to see and experience historic art you won't find elsewhere.
View the roses in Vondelpark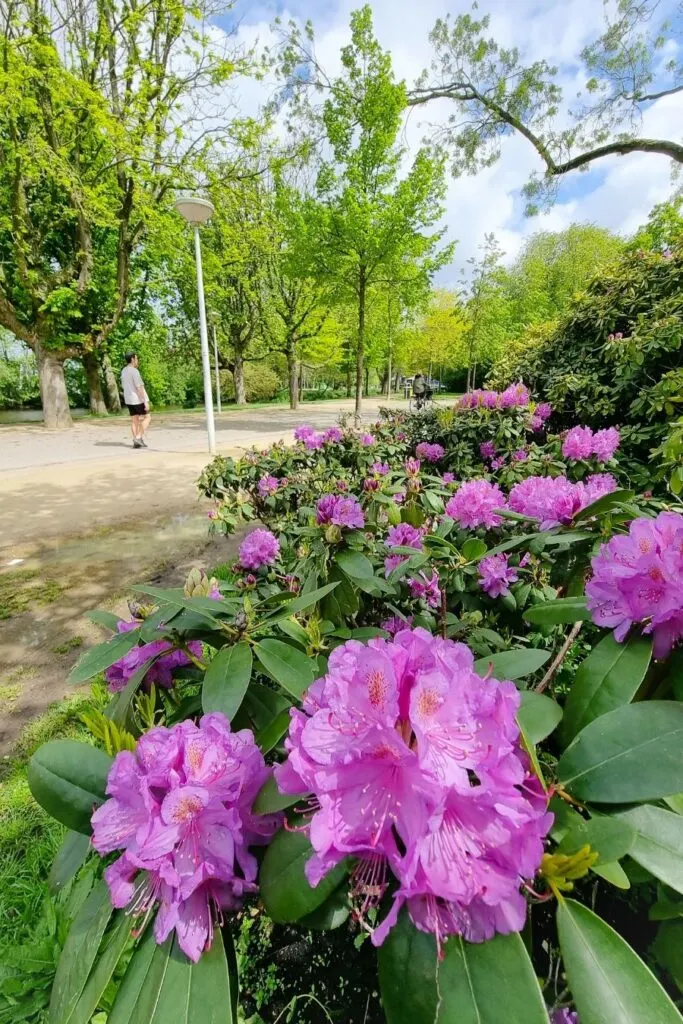 Okay, let's step back outside. Visiting the city's many parks is one of my favourite summer activities in Amsterdam, and Vondelpark is a particularly good choice.
Vondelpark is one of those rare locations that is loved equally by tourists and locals. It's steeped in nature and always humming with activity. Like the rose garden in the northwest of the park, which blooms beautifully in the warmer months. This is one of the most spectacular sights you'll get in Amsterdam in summer.
Aside from the roses, there's plenty to see and do in Vondelpark. Picnics, people watching, you name it. There's a statue of the poet Vondel, a playground, and free performances are given in the open-air theatre as well as the park's bandstand over the summer.
Roam woodlands at Amsterdamse Bos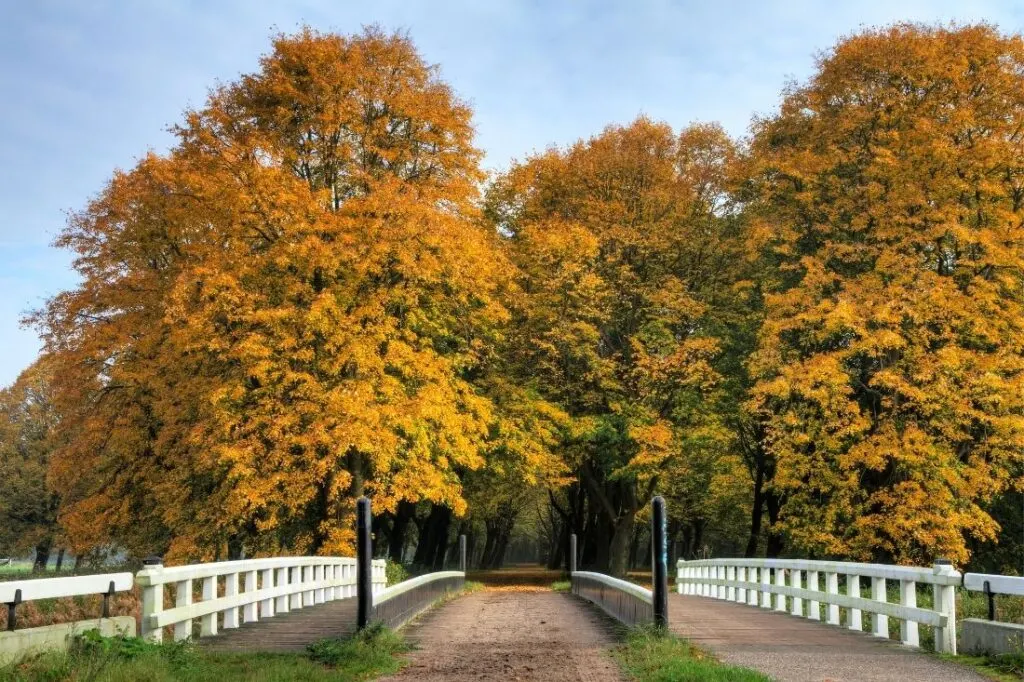 Amsterdamse Bos is also essential. This forest is the city's biggest green space, a beautiful sweep of land packed with woodlands and lakes.
Here, you can stroll, cycle, or even go for a quick dip. It's one of those inner-city gems that feels like another world compared to the bustling city centre.
Take your pick From Amsterdam's many festivals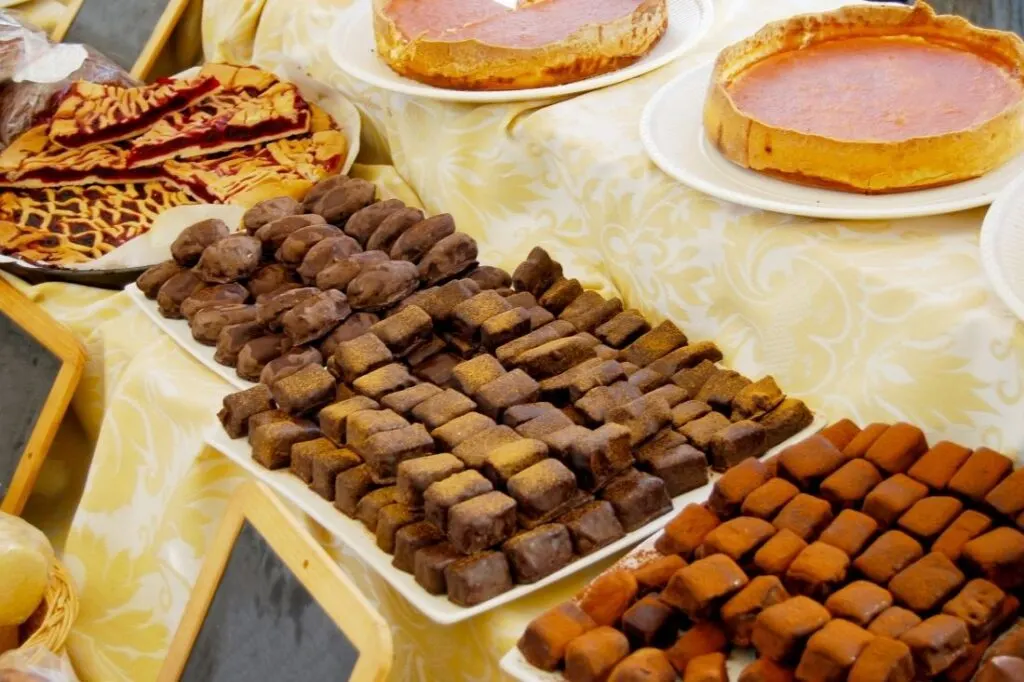 Summer is synonymous with festival season in Amsterdam. So, if you're planning a visit this time of year, it's worth seeing what's on.
Pride in Amsterdam is one of the most iconic in Europe, typically taking place on the canals – where else would you see that? There's so much more though, from music fests and film festivals, to the culinary and the cultural. A few on my bucket list are the Aalsmeer Flower Festival, Mystic Garden, and Taste of Amsterdam.
Take a stroll around Jordaan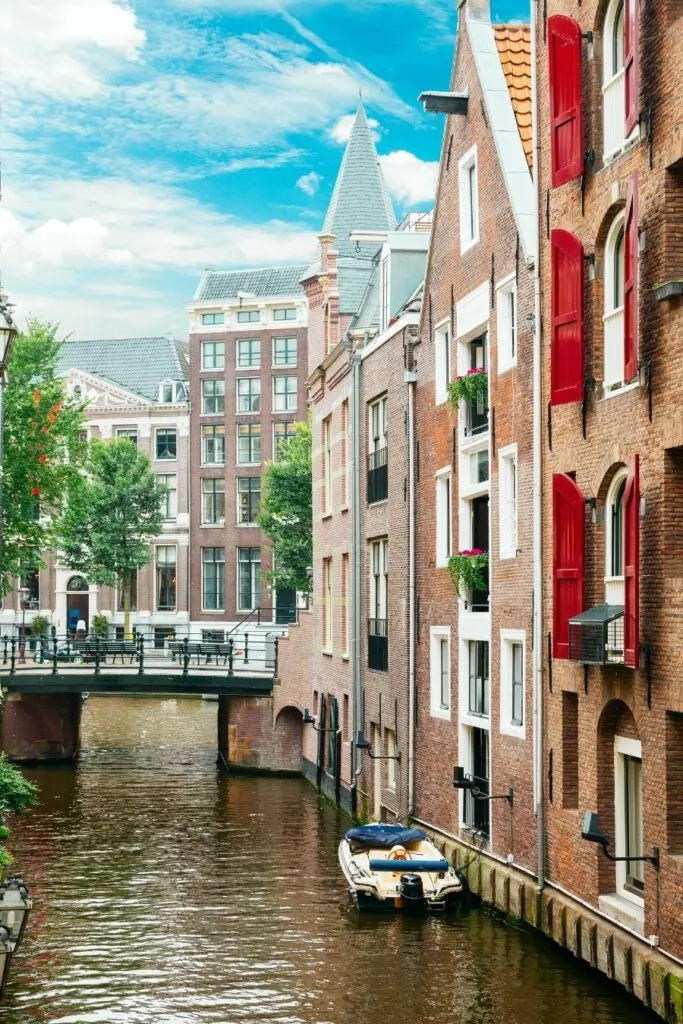 Jordaan is one of Amsterdam's most famous neighbourhoods, and a hot summer's day is the perfect time to explore it. While packed full of things like galleries, restaurants and flowery streets, it's got a real cultural heritage. This is what makes its atmosphere so distinct, and you won't find anything else like it in Amsterdam.
You'll find quirky bars, bustling streets and off-the-beaten-track museums, and get a brief taste of the 'real' Amsterdam its residents inhibit.
Unwind at an urban beach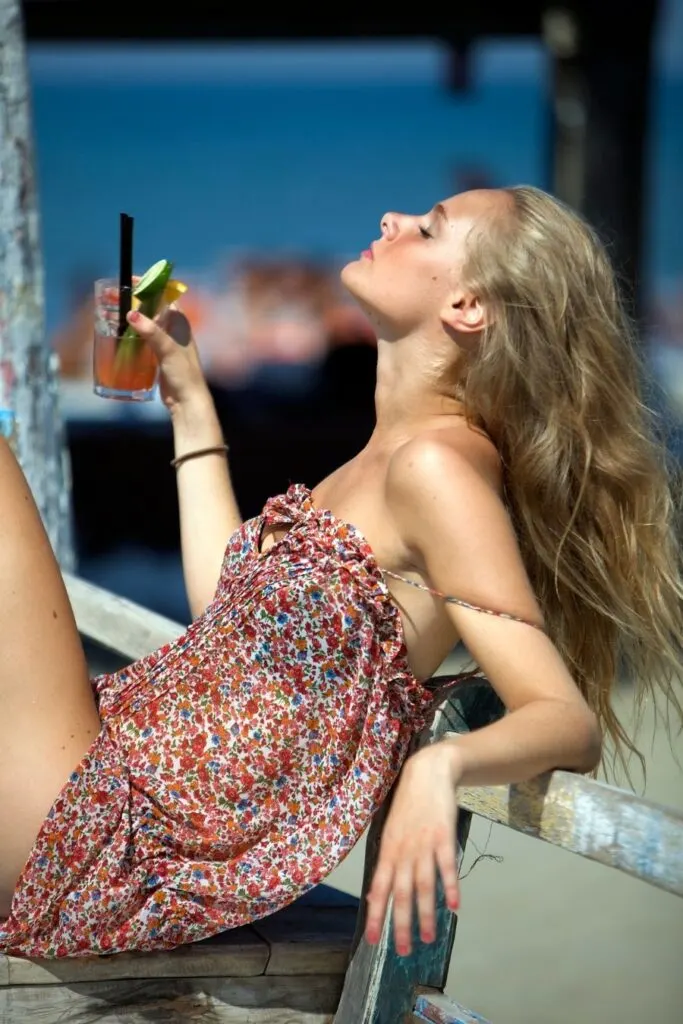 There's obviously no real sea in Amsterdam, but that doesn't mean relaxing at the beach is out of the question. In fact, visiting one of the city's urban beaches is one of my favourite summer activities in Amsterdam.
Surprisingly, there are a number of urban beaches in Amsterdam. Blijburg aan Zee is one of the most popular with tourists and locals alike. Here, you can swim and sunbathe at a tranquil city escape.
See the city from above at A'DAM Lookout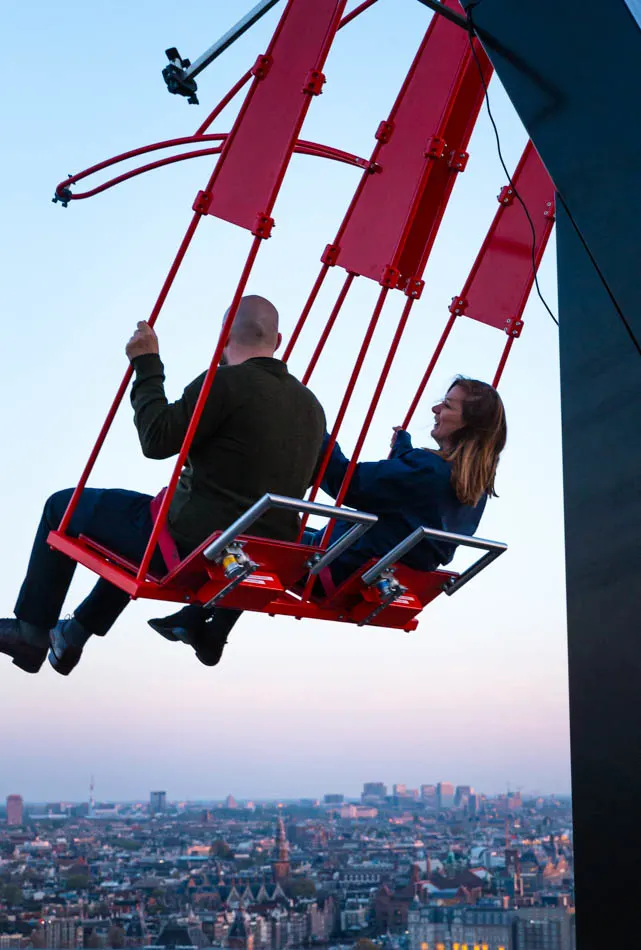 If you're after a good view of Amsterdam, there's nowhere better than A'DAM Lookout. From this observation deck, you can get a proper panoramic glimpse of Amsterdam. The view is incredible: you can see everything from the centre to the famous canals. On a nice day, you can see even further, which is why it's one of my favourite summer activities in Amsterdam.
A'DAM Lookout doesn't just offer its 360° sky deck view. It's home to Europe's highest swing, a totally safe (and mildly terrifying) way to see the city up close. Other than that, it's got a rooftop bar and even a VR rollercoaster, and tons of information on Amsterdam's cultural heritage.
Get a glimpse back in time at Oude Kerk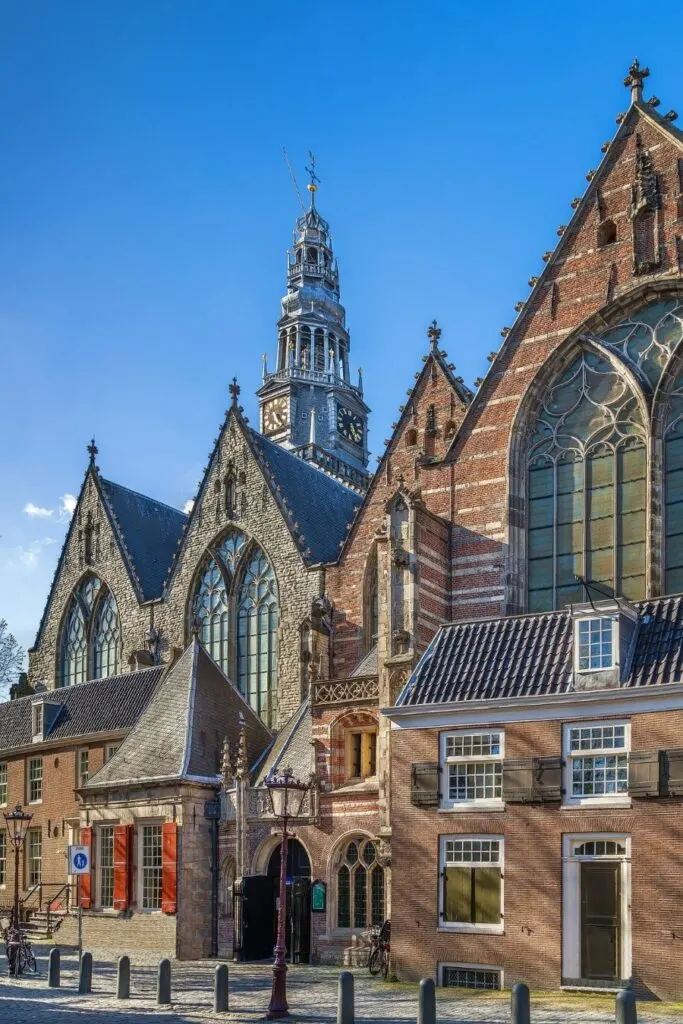 If heights aren't your thing, you can get a great view of the city at a much more reasonable level at Oude Kerk. Oude Kerk is a monumental church, doubling as Amsterdam's oldest building. Not only is it architecturally impressive, but its tower can be climbed to discover an extraordinary view of the oldest parts of the city – including the infamous Red Light District.
Oude Kerk's tower is only open from April through to September, so it can't be missed when visiting Amsterdam in the summer.
Visit Amsterdam's famous Red Light District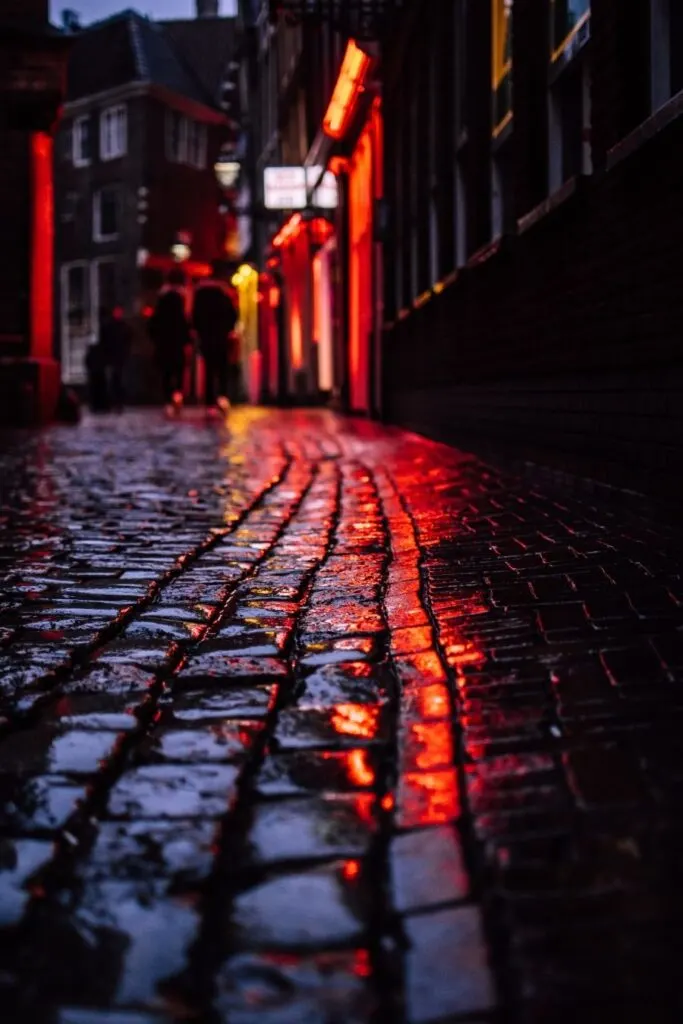 Amsterdam's Red Light District is famous throughout Europe and beyond. But this part of the city isn't just about notorious nights and debauchery. The Red Light District is actually one of the most beautiful sections of the city.
It's one of the oldest areas, known for its cobbled streets, charming buildings, and the canals that line it. And before nightfall, it's surprisingly peaceful and quaint (it's particularly pretty as the sun sets, too.) Obviously, bars aren't hard to come by, so it's a good place for a beer too.
Where to Stay in Amsterdam in Summer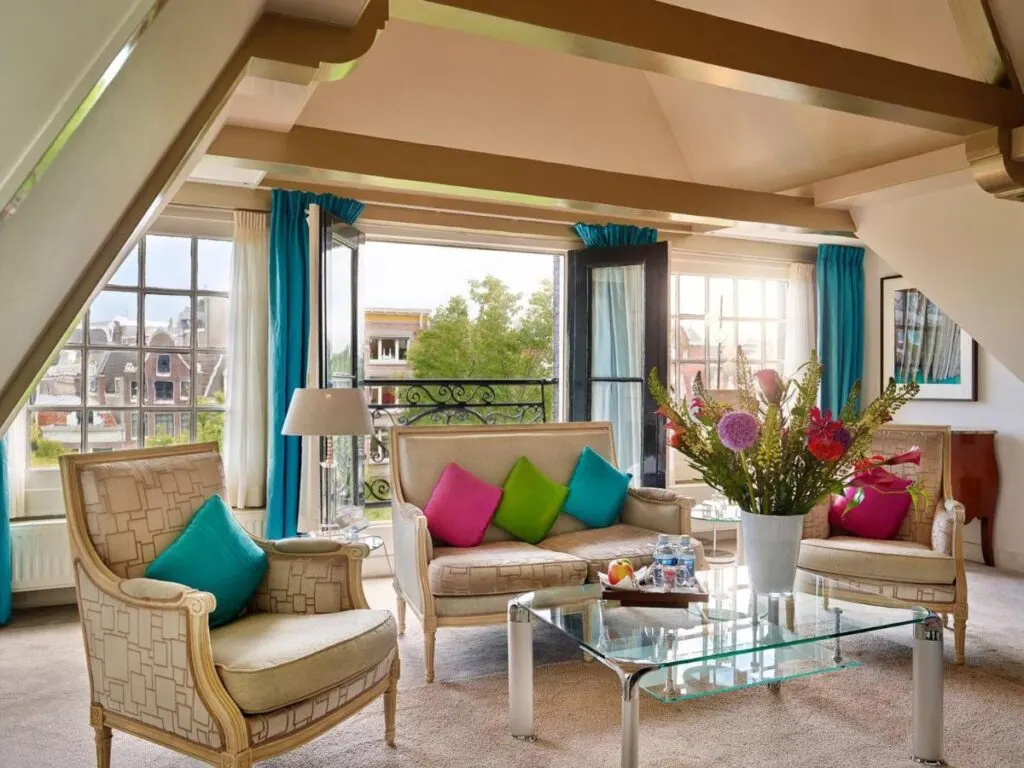 An authentic family-run hotel in the heart of the city, Ambassade is one of Amsterdam's best hotels. Situated across historic 17th century canal houses, it comes with river views and a central location perfect for exploring. The rooms are ornate and intricate, and the public spaces were designed by Cruz y Ortiz, the architectural firm known for renovating the famous Rijksmuseum.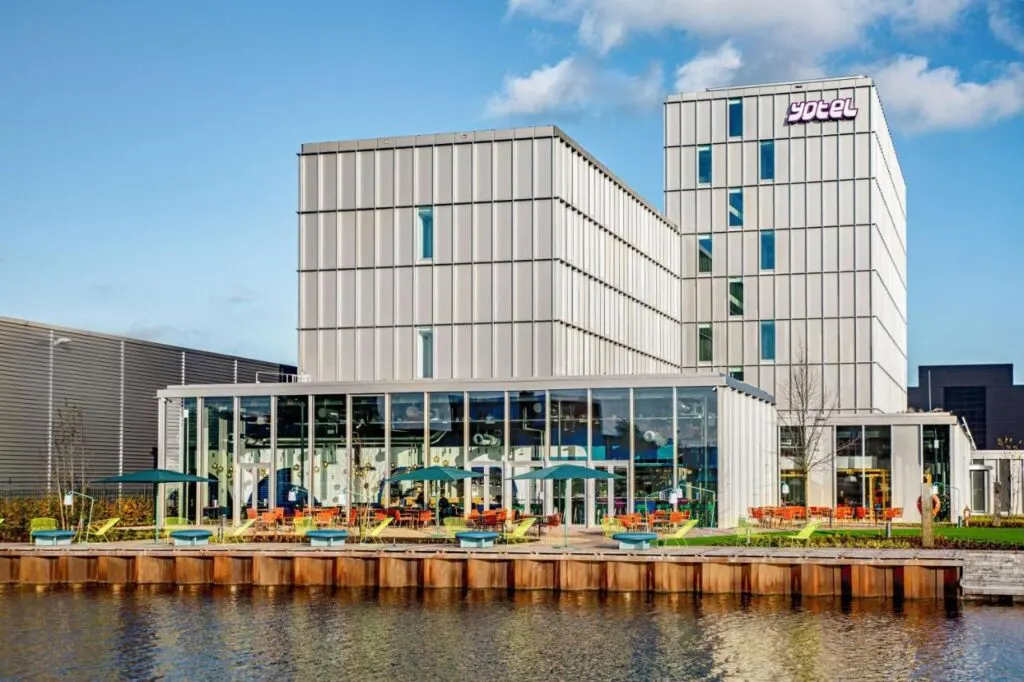 I've stayed at a number of YOTELs around the world and they're great. YOTEL Amsterdam is another great base for exploring the city. A 4-star hotel, the rooms are perfect for resting up after a long day, and all the attractions are within easy reach. Packed with creature comforts, it has other amenities too like a terrace, bar, and a fitness centre (if you're not too tired from the walking and cycling.)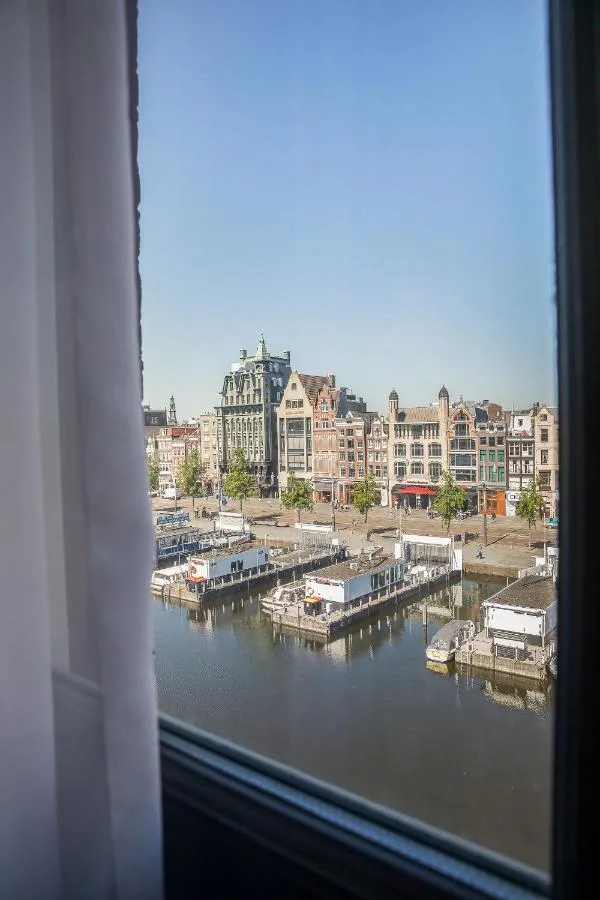 Exploring Amsterdam on a tight budget? No problem. This is one of Amsterdam's best hostels, allowing you to stay in the city centre for less (and save more money to spend on gelato). Set in the city's heart, it's in close proximity to Dam Square and sights like the Anne Frank House and A'DAM Lookout.
---
So, there you go – my favourite summer activities in Amsterdam. I did warn you there'd be wanderlust.
Are you planning a trip here come summer, or are you heading elsewhere? Let me know either way in the comments below.